Marriage equality in all 50 states?
Some say Obama's post-DOMA decisions pushing country in that direction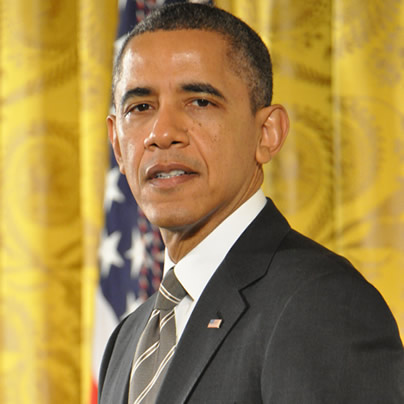 New policy decisions from the Obama administration in the wake of the Supreme Court decision striking down the Defense of Marriage Act are providing benefits for gay couples in a way that some observers say is advancing the pace toward national marriage equality.
In the months after the ruling in June, the U.S. government has announced historic decisions in affording the federal benefits of marriage to same-sex couples who are legally wed. Shortly after the decision, the U.S. Office of Personnel Management granted spousal health and pension benefits to gay federal employees, and just last week, the Pentagon announced it was implementing the benefits along the same lines for gay U.S. service members.
But to receive these benefits, gay couples must be in legal marriages as opposed to any other form of legally recognized relationship, such as civil unions or domestic partnerships. OPM announced in a series of memos in July couples in these unions aren't eligible for federal benefits. And part of its rollout for same-sex spousal benefits, the Pentagon granted up to 10 days leave to allow same-sex couples to travel to a marriage-equality state to wed as opposed to honoring domestic partnerships for the purposes of benefits — retracting a pledge earlier in the year to provide them.
These changes mean gay couples living in the seven states that only offer civil unions or domestic partnerships — Colorado, Illinois, New Jersey, Oregon, Nevada, Hawaii and Wisconsin — will be left out in the cold in terms of federal benefits unless they travel to a marriage-equality state to wed and return. That doesn't take into account rules for certain benefits — Social Security, taxes and family and medial leave — that for the time being extend only to legally married gay couples only if they currently reside in a state that recognizes their union and not to those who apply for them in non-marriage equality states.
The Obama administration's insistence that gay couples be married to receive federal benefits is creating the policy that some observers say is leading the way toward national marriage equality by encouraging more states to adopt marriage rights for gay couples.
Lanae Erickson Hatalsky, a lesbian and director of social policy and politics for the centrist group known as Third Way, said this approach is an "organized way" to implement he Supreme Court's decision against DOMA, but may also strategically advance marriage equality. In particular, she said it'll demonstrate before the state courts hearing marriage equality litigation that civil unions aren't marriage under the law.
"I think that's pretty smart for state litigation purposes and also for ease of administration," Erickson Hatalsky said. "The more we continue to make kind of a second-class status available at the federal level, the harder it's going to be to take that step to what we all know is the goal. So, I think this is a pretty strategic way to kick things in that direction, whereas if you offer essentially a federal domestic partnership or civil unions, it undermines some of those arguments for why we do need marriage."
In addition to battling for marriage equality in state courts in New Jersey, New Mexico and Illinois, LGBT advocates are pushing ahead with the legislative route for marriage equality in numerous states.
In New Jersey, advocates are seeking to overturn Gov. Chris Christie's veto, and in Illinois, there's a push underway to pass same-sex marriage legislation in the State House before the extended legislative session ends on Aug. 30. Lawmakers in Hawaii have also recently also met about passing marriage equality in the Aloha State. Each of these states already has civil unions.
Dan Pinello, who's gay and a political scientist at the City University of New York, said the Obama administration's decision to grant benefits only to legally married couples provides an incentive for lawmakers in these states to legalize same-sex marriage.
"The practical political effect of limiting federal benefits to legally married same-sex couples will be substantially to increase the pressure on states like Illinois and New Jersey to embrace marriage equality fully," Pinello said.
But the prevailing notion among observers is that the Obama administration is extending benefits only to married gay couples  because the Windsor decision allotted for that change and any push toward national marriage equality as a result of that implementation is incidental.
Richard Socarides, a gay New York attorney who was an LGBT adviser for former President Clinton, said he thinks the Obama administration is not intending to advance same-sex marriage or to undermine civil unions through its implementation of the DOMA decision.
"Probably neither intentionally," Socarides said. "Just doing what they think is legally appropriate."
CUNY's Pinello similarly said the Obama administration had little room in the way it's implementing the decision because the majority opinion made no mention of civil unions.
"I don't think that the Obama administration has much choice in the matter, because Justice Anthony Kennedy's majority opinion in U.S. v. Windsor explicitly limits the Court's decision to marriages," Pinello said. "Civil unions and domestic partnerships aren't within the holding of the ruling."
Asked whether the administration had intended to advance marriage equality through its implementation of the DOMA ruling, a White House official, speaking on condition on anonymity, said the administration "is working to implement the Supreme Court's ruling in compliance with the law."
"The president has directed the attorney general to work with the Cabinet to review all relevant federal statutes to ensure this decision and its implications for federal benefits and obligations are implemented swiftly and smoothly," the official added.
Still, the administration's method of enhancing marriage rights for gay couples is a drastic change from President Obama's declaration as a candidate in 2008 that civil unions "represent the best way to secure that equal treatment," a position he held before evolving to embrace marriage equality last year.
And implementing the DOMA decision only for married couples doesn't explain why the Pentagon withdrew domestic partners benefits after pledging to implement them in February. Defense Secretary Chuck Hagel said in the memo last week announcing the implementation of the benefits that domestic partnership benefits are "no longer necessary to remedy the inequity that was caused by Section 3 of the Defense of Marriage Act."
Christie says couples in civil unions should receive fed'l benefits
Meanwhile, at the other end of the spectrum is Chris Christie, whose recent brief in the New Jersey lawsuit seeking marriage equality, known as Garden State Equality v. Dow, contends civil unions within New Jersey should be included among the unions to which the federal government awards benefits. The argument is made in a brief arguing that the court shouldn't grant summary judgment in favor of marriage equality in New Jersey.
"The examples are endless," the brief states. "Suffice it to say that a sizable, but indeterminate, number of the over 1,000 benefits and responsibilities that were inapplicable to civil union couples because of DOMA are now available to them because they are spouses, husbands, wives, widows or widowers under New Jersey law."
Arguably, his attorney's brief is shifting the debate another way by encouraging the expansion of civil unions in its argument that states with civil unions should be rewarded with the federal benefits of marriage.
Gregory Angelo, executive director of Log Cabin Republicans, refuted the assertion of his organization's sometime ally Christie, saying says marriage equality is the way to go in New Jersey and would clear up any confusion about awarding federal benefits of marriage in the state.
"Civil unions are not the same as civil marriage," Angelo said. "In the wake of the DOMA decision we said that the focus was going to be on the states and that's where we're focused. The Obama administration's decision to grant federal marriage benefits to gay couples also shows that there are gray areas emerging since the Court overturned Section 3 of DOMA. The best, cleanest, strongest way to ensure benefits is through legislative action."
Plans are also set for a legislative fix to ensure that couples in domestic partnerships and civil unions can receive certain federal benefits. Rep. Linda Sanchez (D-Calif.) earlier this month introduced the Social Security Equality Act, which in addition to clarifying that married gay couples nationwide should receive Social Security benefits would also ensure they flow to couples in civil unions.
Additionally, Rep. Mark Pocan (D-Wis.) is expected to soon reintroduce the Domestic Partnership Benefits & Obligations Act — and the new version, according to a House aide in his office, is slated to provide gay federal employees in civil unions or domestic partnerships, like those in Wisconsin, with the federal benefits of marriage.
As this discussion is underway, the Human Rights Campaign is arguing that the federal benefits of marriage in some circumstances — notably Social Security benefits — should be available to gay couples in civil unions if they're living in a state that recognizes them as spouses.
Michael Cole-Schwartz, an HRC spokesperson, said his organization is pursuing a dual track advocating for marriage equality in all 50 states as it pushes for federal recognition of civil unions for certain benefits.
"Under most federal laws, benefits are designed to flow to married couples, which is why civil unions and domestic partnerships have always been insufficient," Cole-Schwartz said. "The issue is that marriage needs to be available to couples in every state so that no couple is denied recognition from the federal government. However there are cases where if a state recognizes a member of a civil union as a spouse under state law, federal benefits can flow to that person. We are advocating that those benefits be available to couples in civil unions and we await further guidance from federal agencies as to their plans for those situations."
Pelosi hints at legislation to codify same-sex marriage rights
House Dems lay out plans following end to Roe
House Speaker Nancy Pelosi hinted at the possibility of legislation to codify the right of same-sex couples to marry, which many fear is in danger after the U.S. Supreme Court's decision overturning Roe v. Wade, as part of an effort to secure "freedoms which Americans currently enjoy."
Pelosi suggested such legislation could be in the works in a "Dear Colleague" letter on Monday to fellow members of the House Democratic caucus addressing plans for congressional action after the ruling last week in Dobbs v. Women's Health Organization, which eliminated the right for women to access an abortion.
The concurrence of U.S. Associate Justice Clarence Thomas is a core component of the letter from Pelosi, who expressed consternation about his rejection of finding unenumerated rights under the 14th Amendment of the U.S. Constitution.
"It is still appalling to me that the Chief Justice of the Supreme Court would agree that a Constitutional right does not exist if it was not spelled out explicitly and in public when the 14th Amendment was ratified over 150 years ago," Pelosi said. "While this extremist Supreme Court works to punish and control the American people, Democrats must continue our fight to expand freedom in America. Doing so is foundational to our oath of office and our fidelity to the Constitution."
Thomas said in his concurring opinion he welcomes vehicles that would allow the court to revisit other major decisions, such as the Griswold decision guaranteeing the right to contraceptives; the Lawrence decision decriminalizing sodomy for same-sex couples and others; and the Obergefell decision legalizing same-sex marriage nationwide.
Although Pelosi doesn't explicitly say she'll introduce legislation on same-sex marriage, she brought up "access to contraception and in-vitro fertilization to marriage equality," then added, "Legislation is being introduced to further codify freedoms which Americans currently enjoy. More information to follow."
"It is clear from how Donald Trump and Mitch McConnell stacked the Supreme Court that elections have ramifications," Pelosi said. "It is essential that we protect and expand our pro-choice Majorities in the House and Senate in November so that we can eliminate the filibuster so that we can restore women's fundamental rights – and freedom for every American."
Any legislation seeking to codify marriage equality would have to get around marriage being an issue administered by the states under the guidelines of the U.S. Constitution. In the past, Rep. Jerrold Nadler (D-N.Y.) has introduced the Respect for Marriage Act, which would have required the federal government to recognize same-sex marriage and states to recognize same-sex marriage performed elsewhere.
Pelosi's office didn't respond to a request for comment on the possibility of marriage legislation or the timeline for U.S. House approval of such a measure. Nadler's office also didn't immediately respond to a request for comment.
Activists across South America mark Pride Month
Demonstration in Chilean capital drew more than 100,000 people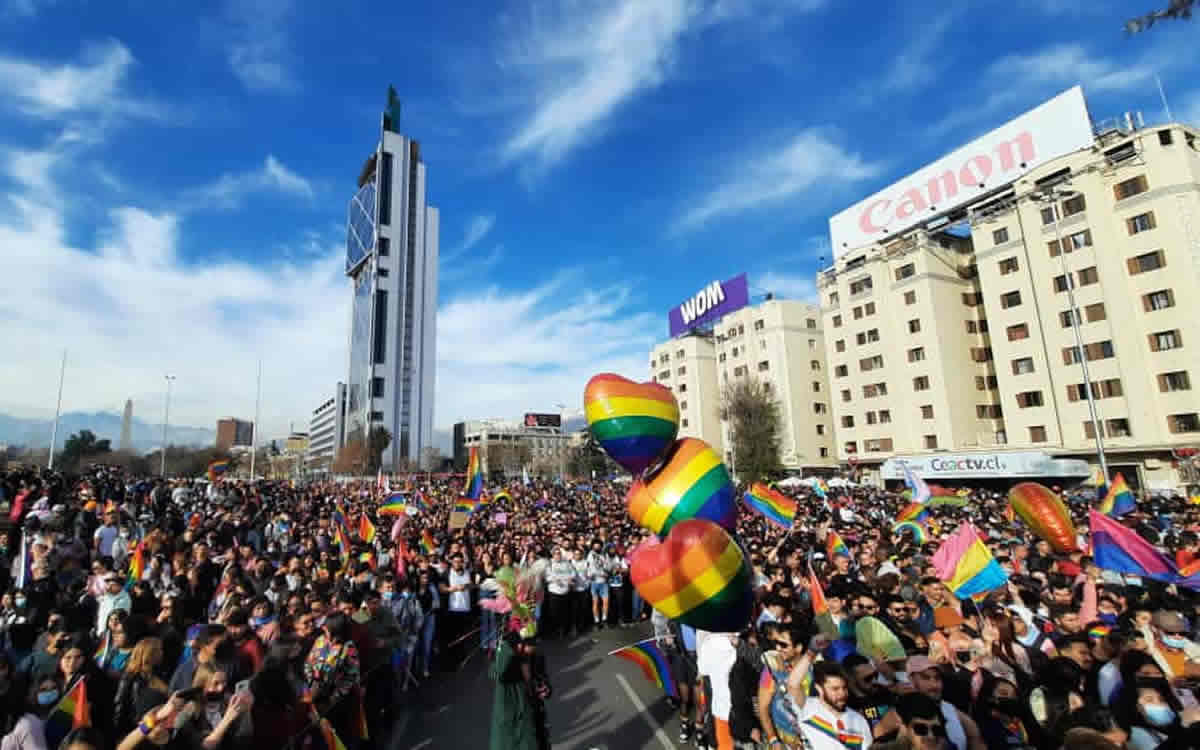 Activists in Chile and across Latin America on June 25 took to the streets to celebrate Pride Month.
The Movement for Homosexual Integration and Liberation (Movilh) and Fundación Iguales in Chile organized a demonstration in Santiago, the country's capital, in which more than 100,000 people participated. March organizers demanded the repeal of Article 365 of the Chilean Penal Code that criminalizes same-sex couples.
Chile's marriage equality law took effect on March 10, the day before President Gabriel Boric took office.
New Colombia president a sign of hope for LGBTQ, intersex activists
LGBTQ and intersex activists in Colombia are looking forward to what will be a new political era after former Bogotá Mayor Gustavo Petro won the second round of the country's presidential elections on June 19. Petro, along with his running mate, Vice President-elect Francia Márquez, who will be the country's first vice president of African descent, will be the first leftist executives in Colombian history.
A source in Bogotá, the Colombian capital, told the Washington Blade that Petro during the campaign pledged to fight violence and discrimination based on sexual orientation and gender identity and to implement policies "for the reaffirmation of gender identities and sexual orientation without barriers for all non-binary people and transgender people in Colombia."
Manuel Velandia, a long-time Colombian LGBTQ and intersex activist who organized the country's first demonstration in support of queer rights 39 years ago, told the Blade that authorities sent a contingent of 100 police officers and "we — 29 gay men, two lesbian women and a transsexual woman — marched."
"The march could take place because in Colombia it was a crime to be homosexual and we achieved the decriminalization of homosexuality in the Penal Code," said Velandia.
Thousands of people took to the streets of Bogotá on June 25 to demand a nationwide LGBTQ and intersex strategy "as a measure to guarantee the rights of this population, combat discrimination based on sexual orientation, gender identity and expression, and sexual characteristics (OSIEGCS), and eliminate the barriers that persist for the materialization of the rights acquired by judicial means, according to national and international human rights standards."
Velandia explained to the Blade that activists are "writing a document of what we expect from the next government from president's inauguration and during the first 100 days."
"We now are focusing on the most priority issues," said Velandia. "We think that a law that comes out of a ministry is not as important as a national law passed by Congress."
Additional Pride marches will take place in Bogotá in the coming days.
Peruvian activists hold country's largest-ever Pride march
The largest Pride march in Peru's history took place on June 25 in Lima, the country's capital.
"It has been the largest march in the 20 years of history of this massive activity," activist Jorge Apolaya told the Blade. "[It was a] joyful rebellion, as we call it."
Apoyala pointed out activists took to the streets because "it is necessary" for Peru and President Pedro Castillo's government to act on "the demands of the LGBT population, the gender identity law, the equal marriage law that are pending before respective committees in the Congress of the Republic and generate the necessary discussions so that they can be debated."
According to the activist, "the country continues to remain at the back door with respect to respect for LGBT human rights in the world, but not even in the world, but at the Latin American level."
Protests prompt cancellation of many Ecuador Pride events
Protests that have taken place across Ecuador for more than two weeks prompted activists to suspend most activists and demonstrations in favor of LGBTQ and intersex rights that had been scheduled to take place this month.
"There are seven Prides that have already been suspended out of those that were scheduled," Diane Rodríguez, a prominent Ecuadorian activist, told the Blade.
Rodríguez noted two marches in the cities of Santo Domingo and Loja were able to take place on Saturday.
Mixed views among U.S. adults on trans issues: Pew
Most back non-discrimination, but divided on other issues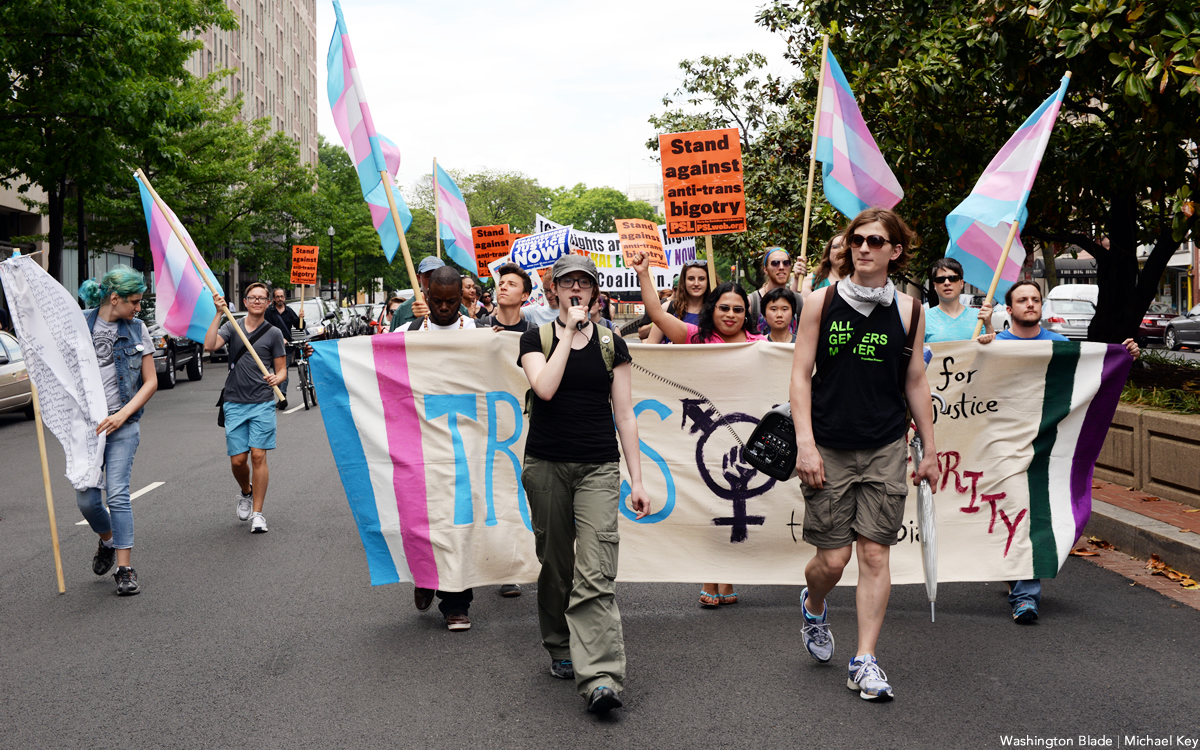 A new survey from a leading non-partisan research center reveals Americans have mixed views on transgender issues at a time when states are moving forward with measures against transgender youth, with strong majorities favoring non-discrimination protections but weaker support for access to transition-related care among minors and participation in school sports.
The Pew Research Center issued the findings on Tuesday as part of the results of its ongoing study to better understand Americans' views about gender identity and people who are transgender or non-binary. The findings are based on a survey of 10,188 U.S. adults from data collected as part of a larger survey conducted May 16-22.
A majority of respondents by wide margins favor non-discrimination protections for transgender people. A full 64 percent back laws or policies that would protect transgender people from discrimination in jobs, housing, and public spaces, while roughly 8-in-10 acknowledge transgender people face at least some discrimination in our society.
Additionally, nearly one half of Americans say it's extremely important to use a transgender person's new name after they undergo a transition, while an additional 22 percent say that is somewhat important. A smaller percentage, 34 percent, say using a transgender person's pronouns is extremely important, and 21 percent say it is somewhat important.
But other findings were less supportive:
60 percent say a person's gender is determined by sex assigned at birth, reflecting an increase from 56 percent in 2021 and 54 percent in 2017, compared to 38 percent who say gender can be different from sex assigned at birth.
54 percent say society has either gone too far or been about right in terms of acceptance, underscoring an ambivalence around transgender issues even among those who see at least some discrimination against transgender people.
About six-in-ten adults, or 58 precent, favor proposals that would require transgender athletes to compete on teams that match the sex they were assigned at birth as opposed to teams consistent with their gender identity, compared to 17 percent who oppose that and 24 percent neither favor nor oppose it.
46 percent favor making it illegal for health care professionals to provide transition-related care, such as hormones or gender reassignment surgery, to someone younger than 18, compared to 31 percent who oppose it.
Americans are more evenly split when it comes to making it illegal for public school districts to teach about gender identity in elementary schools (which is favored by 41 percent, and opposed by 38 percent) and investigating parents for child abuse if they help someone younger than 18 obtain transition-related care (37 percent are in favor and 36 percent oppose it).
Young adults took the lead in terms of supporting change and acceptance. Half of adults ages 18 to 29 say someone can be a man or a woman even if that differs from the sex they were assigned at birth, compared to about four-in-10 of those ages 30 to 49 and about one-third of respondents 50 and older.
Predictably, stark differences could be found along party lines. Democrats by 59 precent say society hasn't gone far enough in accepting people who are transgender, while 15 percent say it has gone too far and 24 percent say it's been about right. For Republicans, 10 percent say society hasn't gone far enough, while 66 percent say it's gone too far and 22 percent say it's been about right.
Read the full report here.