Dutch diplomat attacked in Moscow
LGBT acronym scrawled onto mirror inside Otto Elderenbosch's apartment
The Moscow Times cited a Russian newspaper that reported Onno Elderenbosch, who is the deputy chief of mission at the Dutch embassy in Moscow, saw an elevator in his apartment building was not working when he returned home. The publication said Elderenbosch saw two men dressed as electricians when he walked up to his apartment.
The Moscow News cited a Russian law enforcement official who said the two men beat Elderenbosch and ransacked his apartment once he opened the door. The newspaper said the source indicated Elderenbosch's assailants also drew a heart with an arrow throughout it and the LGBT acronym in lipstick on a mirror inside the diplomat's home.
Dutch Foreign Minister Frans Timmermans wrote on his Facebook page on Tuesday that Elderenbosch, whom he did not identify by name, was "slightly injured" during the attack. He said he had summoned Russia's ambassador to the Netherlands to The Hague over the incident.
"Our people must be able to work safely," Timmermans said. "I want assurances that the Russian authorities will uphold their responsibilities on that point."
The Associated Press reported that a Russian Foreign Ministry spokesperson described the attack as a "deplorable incident." He said authorities would continue to seek those responsible.
The attack against Elderenbosch took place against the backdrop of growing tension between the Dutch and Russian governments over the Kremlin's LGBT rights record and a host of other issues.
COC Nederland, a Dutch LGBT rights organization, in April staged a protest outside a meeting between Russian President Vladimir Putin and Dutch Prime Minister Mark Rutte that coincided with the 400th anniversary of friendship between the two countries. Amsterdam Mayor Eberhard van der Laan refused to meet with Putin during his trip.
Russian authorities in July arrested four Dutch LGBT rights advocates under a law that bans gay propaganda to minors. More than 3,000 people protested the statute and other anti-LGBT measures in the country during a Kremlin-sponsored concert in Amsterdam.
COC Nederland has also criticized the International Olympic Committee over its response to the gay propaganda law and the country's LGBT rights record ahead of the 2014 Winter Olympics that will take place in Sochi, Russia, in February. The group has also urged Dutch King Willem-Alexander and Queen Maxima to raise the aforementioned issues on their upcoming trip to Russia next month during which they are scheduled to meet with Putin.
Rutte, who has publicly criticized the Kremlin over its LGBT rights record, described the attack against Elderenbosch as "extremely serious" as the AP reported. The news agency noted he said "we need to get the facts on the table" first.
A Dutch Foreign Ministry spokesperson did not return the Washington Blade's request for comment on the attack against Elderenbosch and whether he is gay.
COC Nederland Chair Tanja Ineke described the incident as "scandalous."
"The police must get to the bottom of this," she said. "It is terrible for the person involved and it appears to be another expression of the rapidly deteriorating climate for LGBT people in Russia."
Two men on Tuesday beat a Dutch diplomat after they broke into his Moscow apartment.
Va. bill would restrict transgender students access to school bathrooms
State Del. John Avioli (R-Stanton) introduced House Bill 1126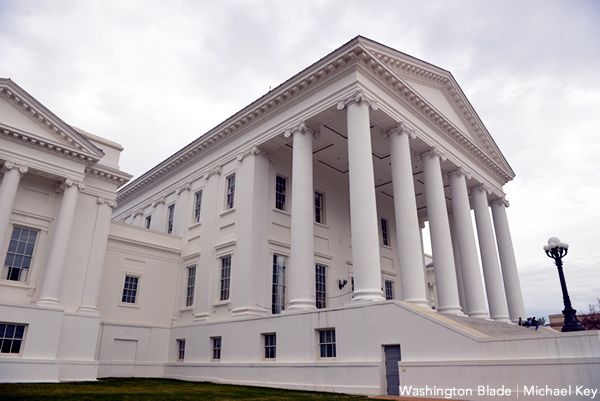 A Virginia lawmaker has introduced a bill that would restrict the ability of transgender students and school board employees to use bathrooms and other facilities in public schools that are consistent with their gender identity.
House Bill 1126, which state Del. John Avoli (R-Stanton) introduced, would require "each school board to adopt policies to require each student and school board employee to have access to restrooms, locker rooms and other changing facilities in public school buildings that are shared only by members of the same biological sex; lodging accommodations during school-sponsored trips that are shared only by members of the same biological sex; and a single-user restroom, locker room, or other changing facility in a public school building, upon request, if the school can reasonably accommodate such a request."
Avoli introduced HB 1126 on Jan. 12 on the same day the Virginia General Assembly's 2022 legislative session began with Republicans in control of the House of Delegates. Republican Gov. Glenn Youngkin took office on Jan. 15.
State Sen. Travis Hackworth (R-Tazewell County) last month introduced Senate Bill 20, which would eliminate the requirement that school districts must implement the Department of Education's trans and non-binary student guidelines. State Del. Danica Roem (D-Manassas), who in 2018 became the first openly trans person seated in any state legislature in the U.S., told the Washington Blade last week that she expects SB 20 "would be dead on arrival" in committee.
Equality Virginia, a statewide LGBTQ rights group, on its website notes HB 1126 is among the bills that it opposes.
Democrats still have a 21-19 majority in the state Senate, and they have signaled they will oppose any effort to curtail LGBTQ rights in Virginia. Outgoing Equality Virginia Executive Director Vee Lamneck last week said their organization "will work with the Senate's pro-equality majority to act as a crucial back stop against harmful legislation and efforts to roll back our hard-earned wins passed during the last two years."
Una 'besada' inesperada en La Habana: El activismo LGBTQ independiente sale en defensa del Código de las Familias
Proyecto de ley debe garantizar igualdad matrimonial en Cuba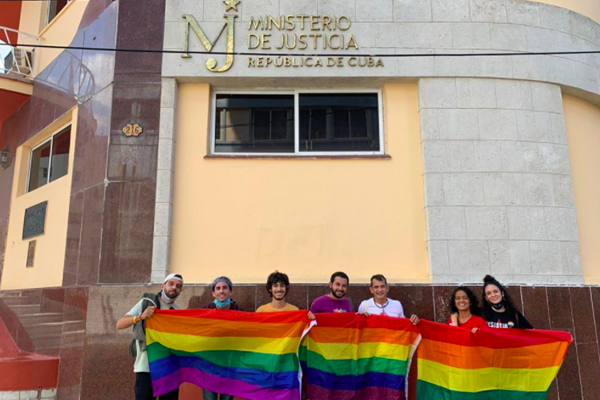 Tremenda Nota es el socio mediático del Washington Blade en Cuba. Esta nota salió en su sitio web el 15 de enero.
LA HABANA — Activistas independientes de la comunidad LGBTIQ+ salieron a las calles del Vedado, en el centro moderno de La Habana, para realizar en una besada pública en respaldo al Código de las Familias, el proyecto de ley que debe legalizar las uniones entre personas del mismo sexo en Cuba, además de otros derechos.
El recorrido de los activistas comenzó en 23 y Malecón y tuvo escalas en el Hotel Nacional, el cine Yara y el Ministerio de Justicia.
La abogada Lidia Romero Moreno, el influencer Jancel Moreno y el pastor Adiel González Maimó estuvieron entre los participantes.
Romero Moreno, activista de la plataforma 11M, comentó a Tremenda Nota que se sumaba a la iniciativa porque "es una acción para comenzar a mover los activismos, y decir que estamos aquí y queremos todos los derechos para todas las personas".
Por su parte, Adiel González Maimó explicó que "es importante todo lo que en materia de activismo se logre hacer con vistas al debate popular del Código de las Familias, para visibilizar las realidades y derechos de la comunidad LGBTIQ+".
El proyecto de ley del Código de las Familias fue publicado en la Gaceta Oficial este 12 de enero y se someterá a consulta popular en el período comprendido entre el 1 de febrero y el 30 de abril del año 2022.
De ser aprobada finalmente en un referendo, la nueva ley resolverá muchas de las demandas de la sociedad civil cubana, entre ellas el matrimonio igualitario, la posibilidad de adopción sin que importe el género de los progenitores y la prohibición del matrimonio infantil.
Las besadas públicas han sido una opción del activismo LGBTIQ+ para visibilizarse. Cuba no es la excepción.
En 2012 tuvo lugar la "Primera besada por la diversidad e igualdad" convocada por el Proyecto Arcoíris, una organización que se definía como "anticapitalista", en un sitio cercano a la Plaza de la Revolución, en La Habana.
Dos años después, se repitió esta iniciativa en La Habana Vieja. Ambas ocurrieron el 28 de junio, Día del Orgullo LGBTIQ+ en recuerdo de los disturbios del bar Stonewall, en Nueva York, incidente que ha sido considerado un hito del activismo estadounidense y mundial.
Otra besada LGBTIQ+ fue convocada el 29 de septiembre de 2015 por el Proyecto Arcoíris y la Red Observatorio Crítico.
En 2020, durante la epidemia de covid-19, el activismo realizó también un evento denominado #BesadaOnLineCuba2020 en la víspera el Día del Orgullo LGBTIQ+. La iniciativa abogaba por un Código de las Familias inclusivo y logró sumar colectivos y activistas de todo el país.
Equality Virginia announces new executive director
Narissa Rahaman will succeed Vee Lamneck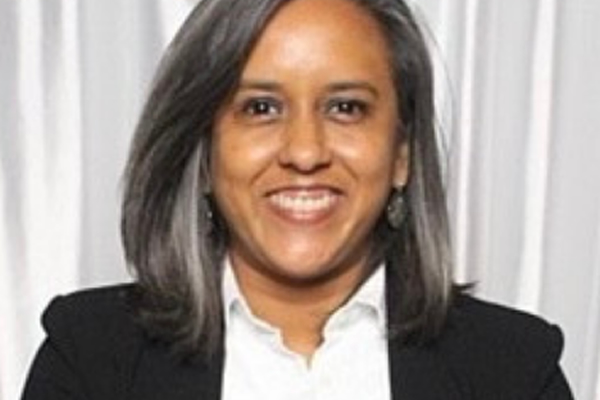 Equality Virginia on Saturday announced Narissa Rahaman will be the organization's new executive director.
Rahaman, who was previously the Human Rights Campaign's Associate Regional Campaign Director, will succeed outgoing Executive Director Vee Lamneck on Feb. 2. Rahaman was born in Barbados and raised in Florida.
"Narissa also has 10+ years of experience in long-term strategic planning, multi-state organizing efforts, coalition management, and staff development, which make her an exceptional individual for the role of executive director," said Equality Virginia in its announcement. "We are confident that under her leadership, the organization's success and impact will continue to flourish as will our commitment to racial justice."
Equality Virginia announced Rahaman will succeed Lamneck on the same day that Republican Gov. Glenn Youngkin took office amid concerns he will seek to curtail LGBTQ rights in Virginia.
Equality Virginia's annual lobby day will take place virtually on Jan. 25. The organization's annual Commonwealth Dinner is scheduled to take place in Richmond on March 26.