Dutch activist recalls arrest under anti-gay Russian law
Claims police used anti-gay slurs, accused him of spying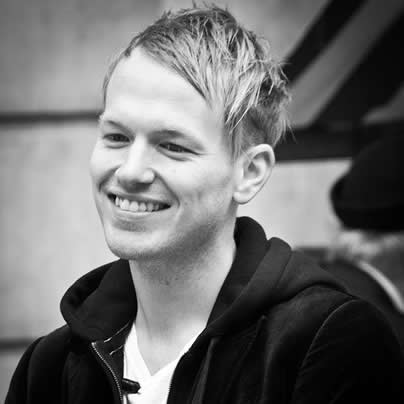 One of the four Dutch LGBT rights advocates whom Russian authorities arrested in July told the Washington Blade he feels they wanted to use them as an example of what could happen to anyone who challenges the country's gay propaganda to minors ban.
"They thought that we came there to make the Russian law or Russian authorities [look] ridiculous," Kris van der Veen said during an interview from his home in the Dutch city of Groningen on Sept. 27. "It was not the case, but they think we were doing that."
Van der Veen, 33, and three other Dutch LGBT rights advocates traveled to Murmansk to film a documentary about LGBT life in Russia. They interviewed members of Coming Out and the Russian LGBT Network and organizers of an LGBT film festival in St. Petersburg before they arrived in the city.
Groningen and Murmansk have been sister cities for nearly 25 years, and the coordinator of the program helped van der Veen and his colleagues secure a cultural visa that he said allowed them "start a dialogue about any subject with" the city's residents. Van der Veen said it also permitted him and his fellow advocates to discuss homosexuality while in Russia because "it's not specified."
The trip also coincided with a year-long series of events that commemorated the 400th anniversary of friendship between Russia and the Netherlands.
"I thought, well I will go there, I will ask them about their lives and if the anti-gay law has any effect on their lives," van der Veen told the Blade. "So that's what I did."
Van der Veen said he and a group of up to 20 others that included his fellow activists and their crew arrived at a summer camp in Murmansk on July 20.
He said he discussed Dutch LGBT advocacy efforts during a lecture he gave on human rights. Van der Veen said he also filmed some of the other seminars on the same topic – and interviewed a Russian teenager and her girlfriend.
Van der Veen said authorities detained him and his colleagues on July 21 as they tried to leave the camp and return to Murmansk to get footage of the city.
"I walked into this hallway and then when I turned the corner I saw about 15 police officers — men, women in uniforms, without uniforms — coming towards me," he recalled. "They were also spreading into other hallways and rooms."
Van der Veen said the officers told him in Russian that he had to return to the room "where the rest of the people were." He said the Russian activists who had organized the human rights lectures "stood up for us" and began to speak with the authorities. In spite of these efforts, Van der Veen said immigration officials requested to see his and his colleagues' passports and told them to go with them into another room.
Van der Veen told the Blade they interrogated him and the three other Dutch LGBT rights advocates for three hours. They subsequently received a fine of 3,000 rubles or roughly $93.
"We thought, OK we get a fine, it's now over," Van der Veen said. "Then they said there are also police officers [who] want to talk to you."
He said uniformed police officers and others whom he described as KGB agents questioned them for another five hours. Van der Veen categorized one of the officials as "very provocative."
"The first thing he said was, this is a police hat. You can wear it and I can take a picture of you," he said, noting the officer was standing less than a foot in front of him. "I couldn't say no, but I had to say no because I think otherwise I would make fun of the Russian authorities if I would take the hat and put it on my head. He also said I can take a picture of you."
Van der Veen said the authorities referred to him as a spy and used unspecified anti-gay slurs against him while in custody. He told the Blade they said the teenager whom he interviewed for his documentary was a minor.
"She was already a part of the LGBT community in Murmansk," van der Veen said. "They were already out of the closet… so I wasn't doing any propaganda towards minors."
Van der Veen said authorities also asked him whether he told people to "become gay because it's good to be gay."
"I was laughing because I thought it was a ridiculous question," he said.
Van der Veen said the authorities released him and his fellow advocates at 11 p.m. on July 21 — eight hours after they initially detained them. He told the Blade they ordered them to go to court the next morning, even though they did not obtain a warrant to arrest them.
Van der Veen said he and his colleagues thought they could leave the city and return to the Netherlands after 5 p.m. on July 22 because a judge had yet to hear their case. He said Russian police officers who had called him 20 times told them they had to go to a Murmansk hotel and explain the contents of the hard drive that had been taken from them at the summer camp the previous day.
Van der Veen told the Blade the Dutch Ministry of Foreign Affairs told him and his colleagues to leave the country as soon as possible. The six police officers whom he said met them at the airport told them to go to "a certain address in Murmansk" the next day.
"They wanted to keep us there, but we didn't sign anything because the consulate said we have rights, we have the right to talk to a lawyer and to have a translator in our own language," van der Veen said. "We pressed and pressed on that. It was very scary because of the look in their eyes… there's no dialogue."
Van der Veen said the Dutch consulate in St. Petersburg received a letter upon his return to the Netherlands that he and his colleagues could not return to Russia for three years. He added police spoke with the Murmansk-based coordinator of the sister city program with Groningen on several occasions.
Van der Veen described these visits as "very provocative."
"Police officers were very angry that we came there," he said. "They were telling us on Sunday [July 21] that our government should tell us about Russian laws and about the anti-gay laws and that we can't do this like we were 7-year-olds."
The Murmansk incident coincided with mounting outrage over the gay propaganda law that President Vladimir Putin signed less than a month before van der Veen and his colleagues traveled to the city.
The Dutch LGBT advocacy group COC Nederland, President Obama and retired tennis champion Martina Navratilova are among those who have publicly criticized the Kremlin over the statute and its overall gay rights record. Others, including actor and playwright Harvey Fierstein, have called for a boycott of the 2014 Winter Olympics that will take place in Sochi, Russia, in February.
Van der Veen told the Blade he does not support a boycott of the Sochi games.
"If there's an opportunity to go [to Russia] I think we should go there, use our influence, our contacts to give a global stage to the topic of equal rights and also LGBT people in Russia," he said.
He said he plans to finish the documentary by the end of November.
New campaign challenges Va. guidelines for transgender, nonbinary students
Students4Trans planning rallies, walkouts across the state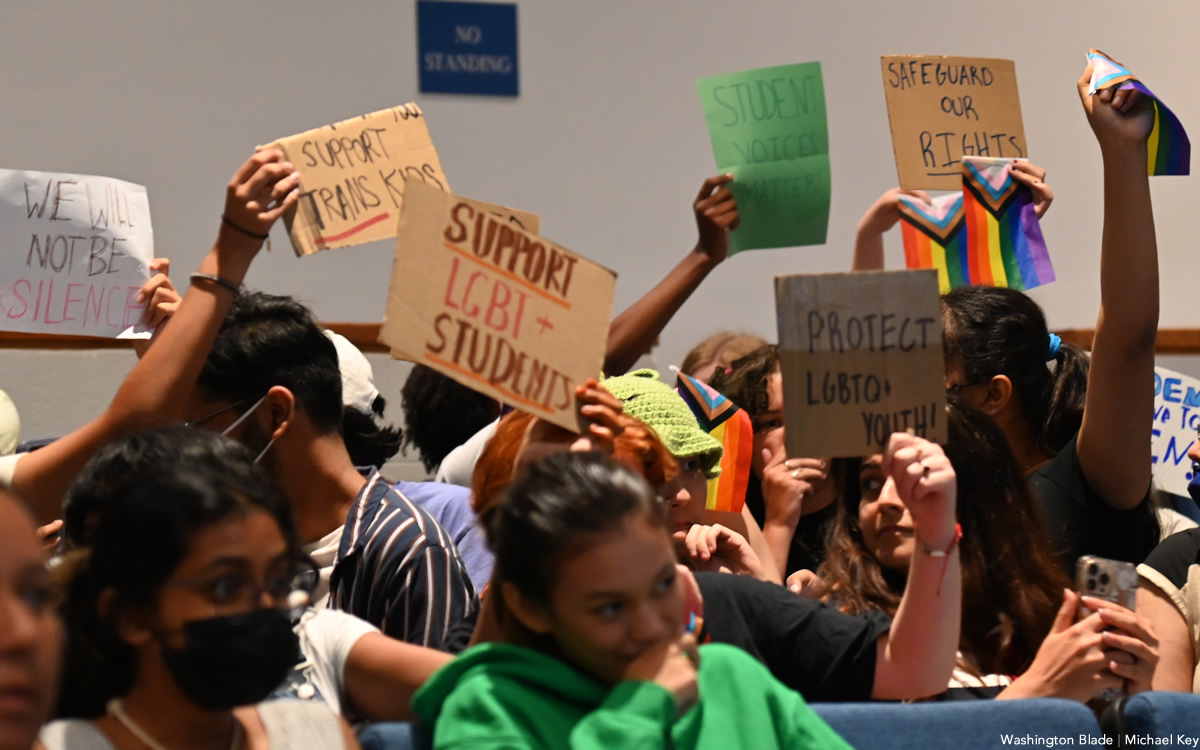 A group of Virginia students have launched a campaign that challenges the state's new guidelines for transgender and nonbinary students.
The Pride Liberation Project on Sept. 20 announced the formation of Students4Trans.
Students4Trans held a rally outside the Virginia Department of Education in Richmond on Sept. 22. Another rally will take place during the Virginia Beach School Board meeting on Tuesday.
The Virginia Department of Education in July announced the new guidelines for which Republican Gov. Glenn Youngkin asked. The regulations, among other things, require parents to be informed of a student's name and pronoun change, with the exception of "imminent risk of suicide related to parental abuse or neglect."
Arlington County Public Schools, Fairfax County Public Schools and Prince William County Schools are among the school districts that have refused to implement the guidelines.
The Spotsylvania County School Board announced last month that students are required to use the bathroom that aligs with their assigned sex, and parents could choose the names and pronouns their children use at school. Two parents in Virginia Beach have filed a lawsuit that seeks to force the city's school district to implement the new guidelines for transgender and nonbinary students.
Students4Trans has organized a student walkout on Friday to protest the Spotsylvania County School Board's new policies.
Michael K. Lavers contributed to this story.
Two men charged with attacking trans Puerto Rican woman plead guilty to federal hate crimes charges
Alexa Negrón Luciano attacked with paintball gun before her murder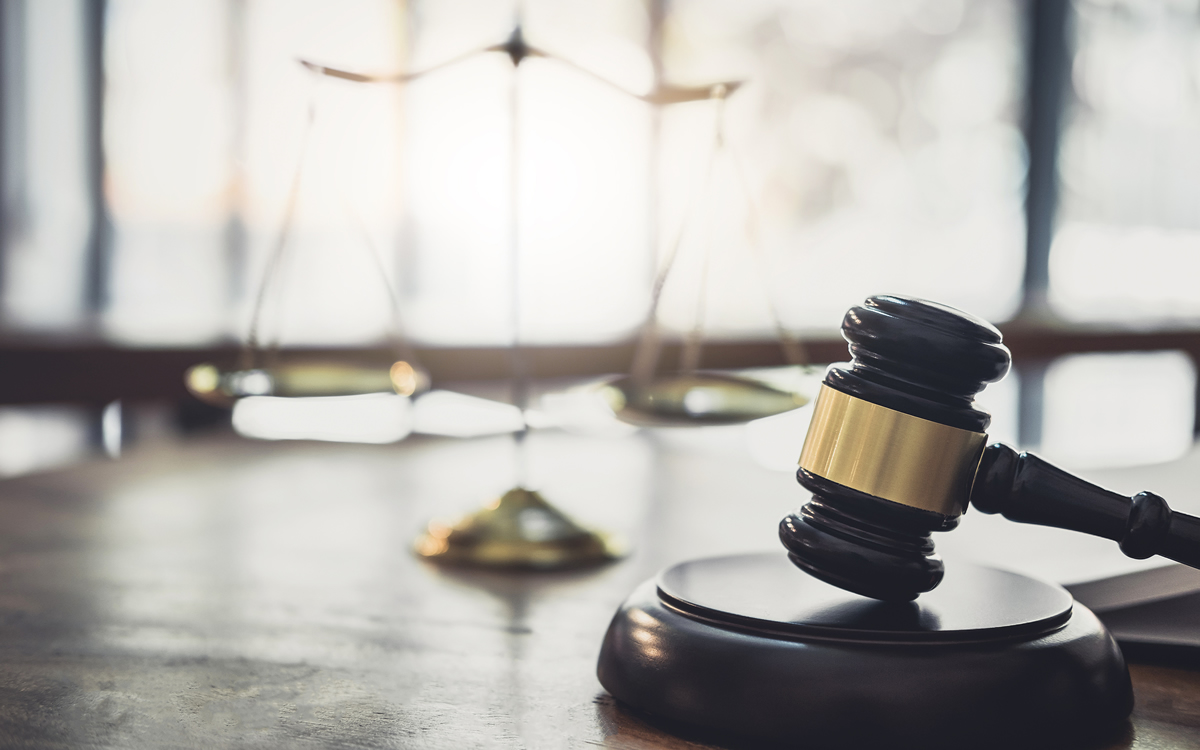 Two men on Monday pleaded guilty to federal hate crimes charges in connection with attacking a transgender woman in Puerto Rico in 2020.
A Justice Department press release notes Jordany Laboy Garcia, Christian Rivera Otero and Anthony Lobos Ruiz "were out driving together" in Toa Baja, a municipality that is about 15 miles west of San Juan, early on Feb. 24, 2020, "when they saw" Alexa Negrón Luciano "standing under a tent near the side of the road."
"The defendants recognized A.N.L. from social media posts concerning an incident that had occurred the day prior at a McDonald's in Toa Baja," reads the press release. "During that incident, A.N.L. had used a stall in the McDonald's women's restroom."
"Upon recognizing A.N.L., Lobos-Ruiz used his iPhone to record a video of himself yelling, 'la loca, la loca,' ('the crazy woman, the crazy woman') as well as other disparaging and threatening comments to A.N.L. from inside the car," it notes. "The defendants then decided to get a paintball gun to shoot A.N.L. and record another iPhone video. Within 30 minutes, they retrieved a paintball gun and returned to the location where they had last seen A.N.L., who was still at that location. Lobos-Ruiz then used his iPhone to record Laboy-Garcia shooting at A.N.L. multiple times with the paintball gun. After the assault ended, Lobos Ruiz shared the iPhone video recordings with others."
Negrón was later killed in Toa Baja.
Laboy and Rivera pleaded guilty to conspiracy to commit a hate crime and obstruction of justice. El Nuevo Día, a Puerto Rican newspaper, notes a federal judge sentenced Lobos to two years and nine months in prison after he pleaded guilty to hate crimes charges last November.
Laboy and Rivera are scheduled to be sentenced on Nov. 10.
They, along with Lobos, have not been charged with Negrón's murder.
"To assault an innocent victim who posed no threat to the defendants for no other reason than her gender identity is reprehensible behavior that will not be tolerated," said U.S. Attorney W. Stephen Muldrow for the District of Puerto Rico in the Justice Department's press release. "The Justice Department will continue to vigorously defend the rights of all people, regardless of their gender identity, to be free from hate-fueled violence. Our community must stand together against acts of violence motivated by hate for any group of people — we remain steadfast in our commitment to prosecute civil rights violations and keep our communities safe and free from fear."
Pedro Julio Serrano, spokesperson for Puerto Rico Para Todes, a Puerto Rican LGBTQ rights group, on Tuesday welcomed the guilty pleas. Serrano also urged authorities to bring those who killed Negrón to justice.
"The time for total justice for Alexa is now," said Serrano in a press release. "Her murder was a hate crime. Nobody doubts this. They falsely accused her, persecuted her, hunted her, insulted her with transphobic epithets, uploaded onto social media a video of them accosting her and they killed her. There are already three individuals who will serve time in federal prison for attacking her in a hate crime. That's some justice, but not complete." 
Longtime D.C. resident, humanitarian Eric Scharf dies at 65
Center Global volunteer passed away on Sept. 21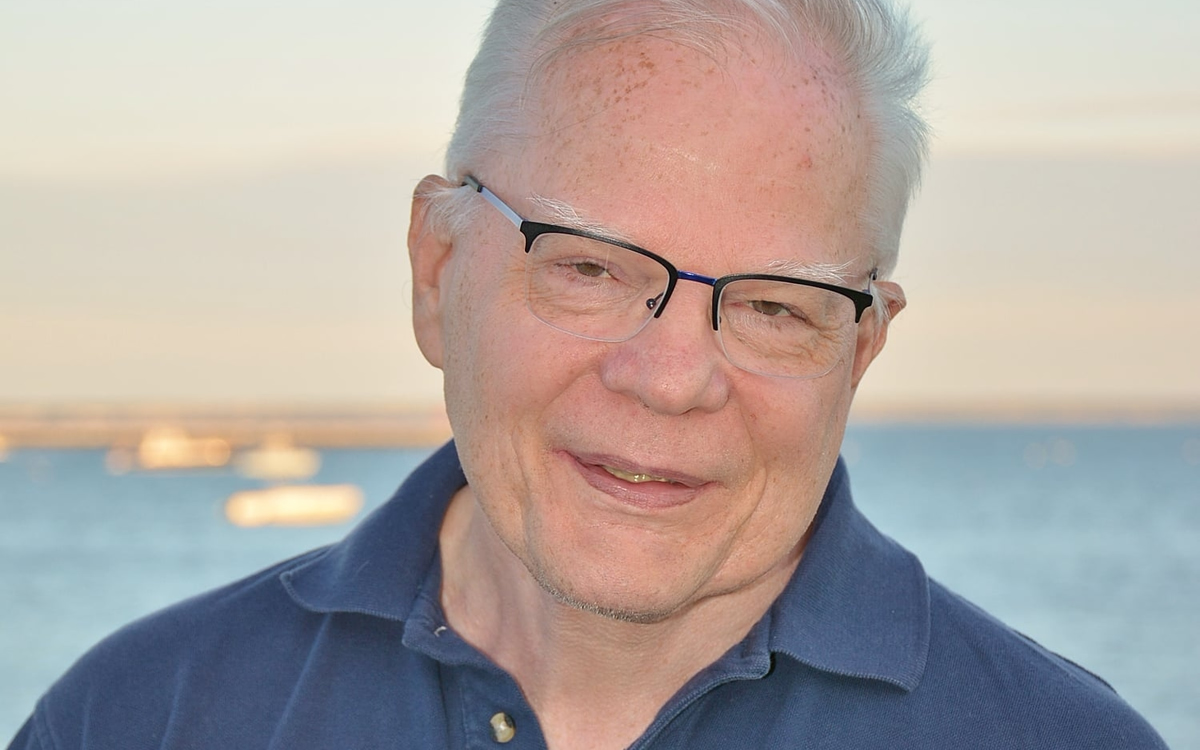 Eric Greene Scharf of Washington, D.C., passed away on Sept 21, 2023, at age 65 after a long battle with cancer. Eric was the first born with his twin brother, Edward (Ted) at Norwalk Hospital in Norwalk, Conn., on April 22, 1958, to Patricia K. and John Stewart Scharf. He spent his early childhood in Syracuse, N.Y.; Essex Junction, Vt., and Barrington, R.I., until he was five when the family moved to Yarmouth, Maine. 
Eric graduated from Yarmouth High School in 1976 and the University of Southern Maine in 1980. As a youth he volunteered at the Yarmouth Merrill Memorial Library, St. Mary's Episcopal Church in Falmouth, Maine, and on various Episcopal diocesan events and programs. While in high school and college he worked as a driver and assistant to the Right Rev. Frederick B. Wolf, sometime Bishop of Maine which took him on travels across Maine, the U.S. and even to Africa.
After graduating from college, Eric moved to Washington, D.C., where he spent 43 years as an association executive and mental health advocate. He was rarely satisfied with the world as he found it and was determined to make it right. He worked on addiction issues, help for LGBTQ refugees, depression and bipolar initiatives — for world peace even. We have more room for hope because of Eric's work.
His work with professional trade groups included the Passenger Vessel Association, National Customs Brokers and Forwarders Association of America and the American College of Nurse Practitioners. In retirement he served as the D.C. voice for the Depression and Bipolar Support Alliance and advocated for LGBT asylum issues. Eric was also involved in electing several mayors and other leaders in the District of Columbia from the mid 1980s on and worked on the staff of Anthony A. Williams.
Eric was a cradle Episcopalian who attended St. Thomas' Episcopal Church, Dupont Circle. He was a founding member of the national church's Episcopal Caring Response to AIDS and in the Diocese of Washington, the Episcopal Caring Response to AIDS. Both organizations worked to educate the church at large about the epidemic and provide services locally to people suffering from the disease.
Eric is survived by his twin brother, Ted K. Scharf of Augusta, Maine, brothers Scott W. Scharf and his wife, Susan of Portland, Maine, and Steven C. Scharf of Portland, Maine. He is also survived by his father, John Stewart Scharf of Tilton, N.H. He was predeceased by his mother, Patricia K. Scharf.
In lieu of flowers, Eric asked that donations be made to:
St. Thomas' Episcopal Church: 1517 18th St., N.W. Washington, D.C., 20036
Capital Clubhouse, Inc.: 1517 18th St., N.W., 4th floor Washington, D.C., 20036
or
The Depression and Bipolar Support Alliance: 55 East Jackson Blvd., Suite 490, Chicago, Ill., 60604
A memorial service will be held at St Thomas' Episcopal Church at 1517 18th St., N.W., Washington, D.C., on Saturday, Sept. 30, 2023, at 2:30 p.m.  The service will be streamed live on the St Thomas' Facebook page at www.Facebook.com/StThomasDC