Michelle Bachelet regains Chilean presidency
Socialist backs same-sex marriage, transgender rights bill
Bachelet defeated Evelyn Matthei by a 62-38 percent margin in the second round of voting in the South American nation's presidential elections. The former president on Nov. 17 defeated her main rival in the first round of voting, but she needed at least 50 percent of the vote to avoid a run-off.
The Associated Press reported only 41 percent of voters turned out during the second round of voting.
"It is time to put ourselves to work, to put an end to inequality, to realize this dream of everyone," said Bachelet during her victory speech in Santiago, the Chilean capital, according to the newspaper El Mercurio. "It is time to build a stronger and better democracy."
Bachelet, a left-leaning Socialist whose father was tortured to death following the 1973 coup that toppled then-President Salvador Allende's government, vowed to address long-standing socio-economic inequalities in Chile and reform the South American nation's education system during the campaign. She also supports marriage rights for same-sex couples and a proposal that would allow transgender Chileans to legally change their name and sex without sex-reassignment surgery, hormonal treatments and psychiatric or psychological evaluations.
"It is a position of absolute support that has been included in her governing platform," Andrés Ignacio Duarte Rivera, founder of the Organization of Transsexuals for the Dignity of Diversity, told the Washington Blade during an International Lesbian and Gay Human Rights Commission briefing he attended in New York on Dec. 11.
Bachelet's platform also supports efforts to strengthen Chile's LGBT-inclusive hate crimes and anti-discrimination law named in honor of Daniel Zamudio, a 24-year-old man whom a group of self-described neo-Nazis beat to death inside a Santiago park in 2012 because he was gay. The convicted mastermind of the attack against Zamudio received a life sentence in October.
"Congratulations to Bachelet," tweeted Jaime Parada Hoyl, spokesperson for the Chilean LGBT advocacy group Movement for Homosexual Integration who in November 2012 became the first openly gay political candidate elected in the South American country. "We will be here when you need to push through the changes that the conservatives… will try to block."
Santiago resident Leandro Ignacio Díaz Castro also welcomed the election's outcome.
"I am very happy with Bachelet's big victory," Díaz told the Blade as he listed same-sex marriage, free and quality education and a new labor code as among the former president's campaign promises. "I am happy because I know that better times are coming for Chile."
Bachelet was Chile's president from 2006-2010.
She will succeed outgoing President Sebastián Piñera and officially take office early next year.
Chilean voters on Sunday elected former President Michelle Bachelet as their country's next president.
Avoiding a shutdown looks likely as House clears bipartisan spending bill
45-day continuing resolution passed 335-91.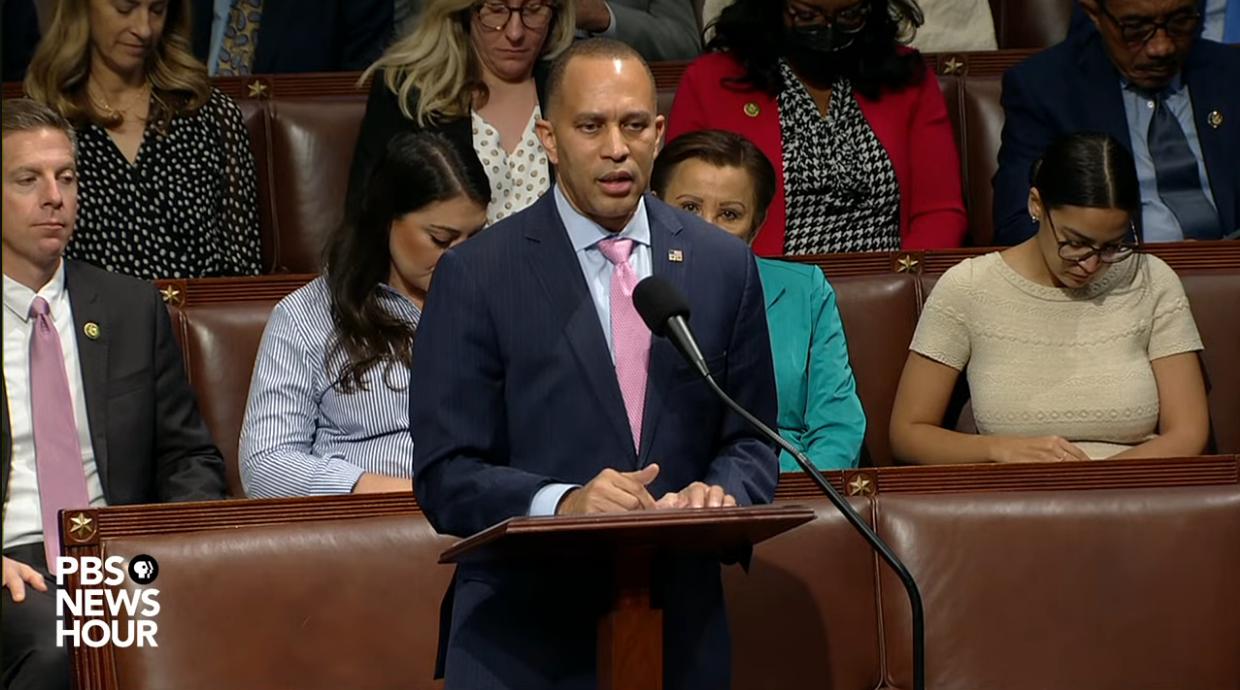 The U.S. House on Saturday approved a 45-day continuing resolution that, should the Senate approve the stopgap measure, as expected, will avert a government shutdown.
In a stunning turn of events, a coalition of Republicans and Democrats backed the proposal, H.R. 5860 advanced by House Speaker Kevin McCarthy (R-Calif.), which was passed with a vote of 335-91.
Ninety Republicans and one Democrat voted against the continuing resolution which, in addition to funding U.S. government agencies through mid-November, will provide billions in disaster relief .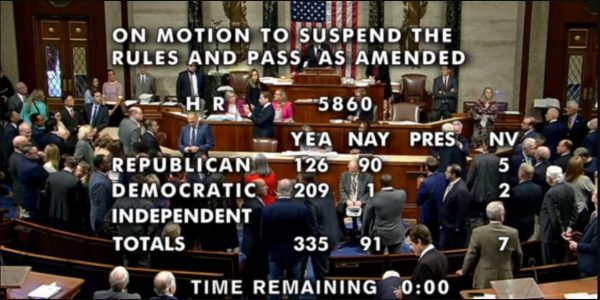 Democrats agreed to the bill even though it did not contain U.S. aid to Ukraine. Still, the most conservative members of McCarthy's caucus have warned they would replace their speaker if he cooperated with Democrats on a deal to avoid a shutdown.
In recent weeks, these members advanced far-right anti-LGBTQ amendments to spending packages that stood no chance of becoming law.
Eswatini government refuses to allow LGBTQ rights group to legally register
Supreme Court previously ruled in favor of Eswatini Sexual and Gender Minorities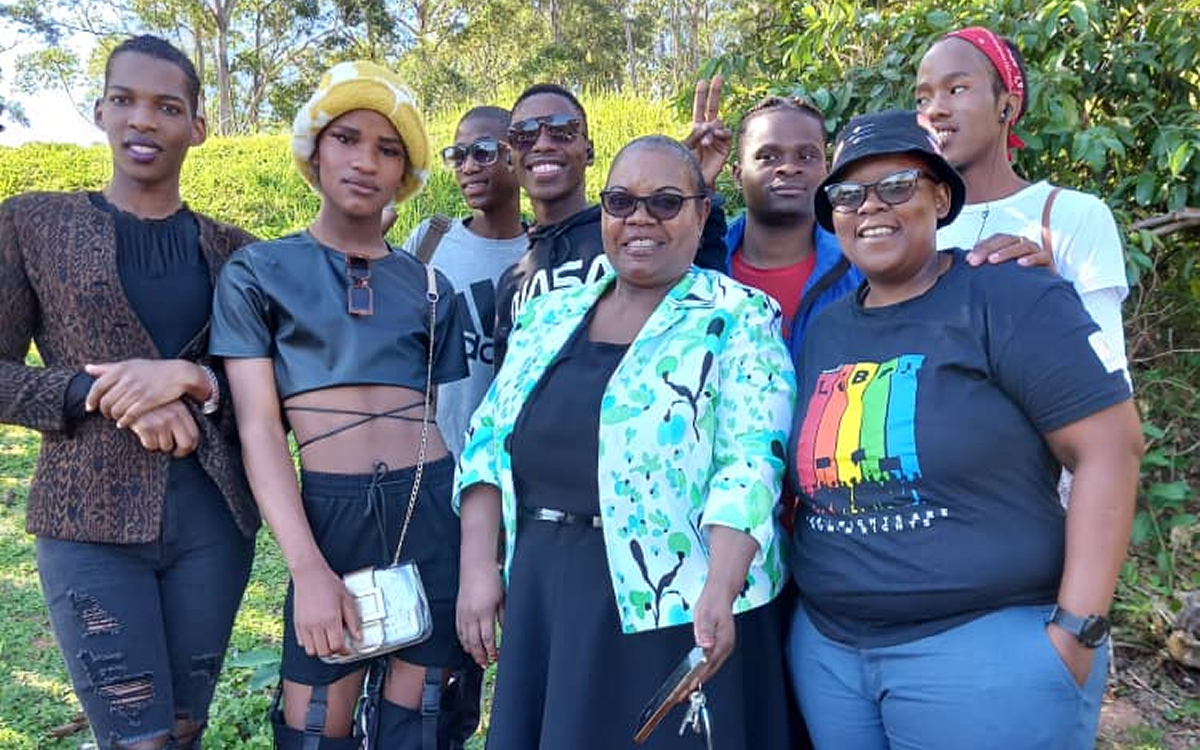 The Eswatini Commerce, Industry and Trade Ministry this week said it will not allow an LGBTQ rights group to register.
The country's Supreme Court in June ruled the government must allow Eswatini Sexual and Gender Minorities to register.
The Registrar of Companies in 2019 denied the group's request. Eswatini Sexual and Gender Minorities the following year petitioned the Supreme Court to hear their case. The Supreme Court initially ruled against the group, but it appealed the decision.
"[The] Minister of Commerce and Trade refuses to register ESGM citing the 'Roman Dutch Law,'" said Eswatini Sexual and Gender Minorities on Thursday in a tweet to its X account. "This was after the Supreme Court ruled unanimously that the refusal to register ESGM by the registrar was unconstitutional."
Virginia Beach high school students stage walkouts to support transgender rights
City's school board approved policy to out trans students to parents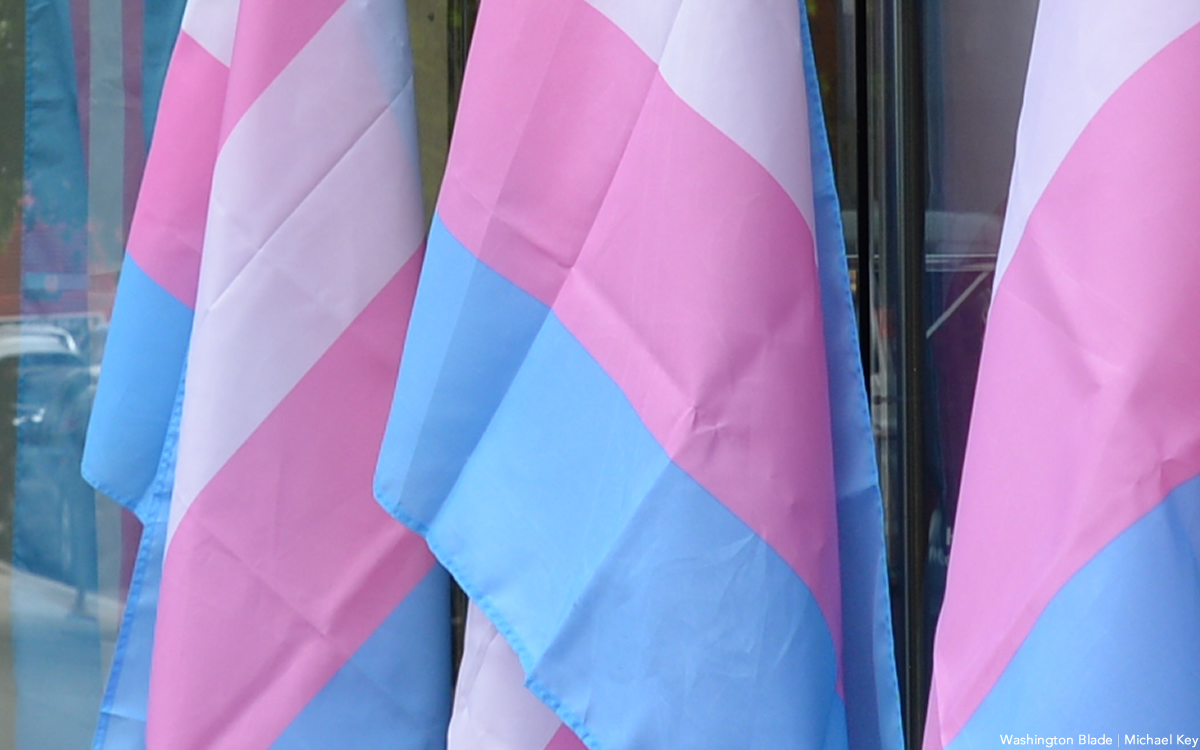 Students at five Virginia Beach high schools on Friday staged walkouts in support of transgender rights.
The walkout is in response to the Virginia Beach School Board approving policy 5-31, which the Pride Liberation Project says will require schools to out trans students to their parents.
Students have been organizing walkouts across the state since Republican Gov. Glenn Youngkin earlier this year announced new guidelines for trans and nonbinary students.
"Students like me aren't going to be able to talk to our teachers if we're constantly worried about our school officials calling home to forcibly out us," AJ, a trans Kellam High School Student, told the Pride Liberation Project.