Utah judge legalizes same-sex marriage
No stay in decision means gay couples can apply for licenses immediately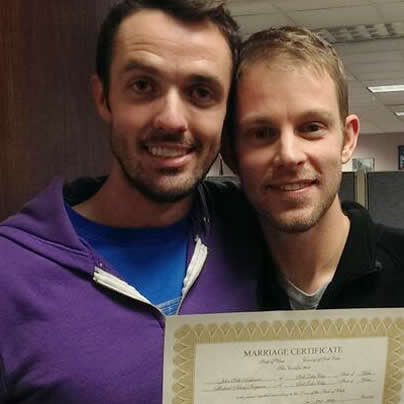 A federal judge in Utah has ruled the state's constitutional ban on same-sex nuptials is unconstitutional, enabling gay couples in the state to apply for marriage licenses immediately.
U.S. District Judge Robert Shelby, an Obama appointee, issued 53-page decision on Friday, determining the state's ban on same-sex marriage violates gay couples' rights under the 14th Amendment of the U.S. Constitution.
"Applying the law as it is required to do, the court holds that Utah's prohibition on same- sex marriage conflicts with the United States Constitution's guarantees of equal protection and due process under the law," Shelby writes. "The State's current laws deny its gay and lesbian citizens their fundamental right to marry and, in so doing, demean the dignity of these same-sex couples for no rational reason. Accordingly, the court finds that these laws are unconstitutional."
The decision — handed down in response to a request for summary judgment from all parties involved — makes Utah the 18th state in the country where same-sex marriage is legal. No stay was placed in the decision, so gay couples can apply for marriage licenses immediately.
One such couple, Seth Anderson and his new spouse, documented their application for a marriage license in Utah on Twitter within an hour after the ruling.
Me and my new husband!! My polygamous Mormon great grandparents would be so proud! pic.twitter.com/82xyh9GJoS

— Seth Anderson (@jsethanderson) December 20, 2013
Gov. Gary Herbert (R-Utah) opposes same-sex marriage and defended the ban against the litigation in court, so is expected to appeal the decision to the U.S. Tenth Circuit Court of Appeals. Herbert, along with Acting Attorney General Brian Tarbet, filed a notice of appeal with the district court following the ruling.
In a statement, Tarbet said his office is requesting an emergency stay in anticipation of an appeal to higher court.
"The federal district court's ruling that same-sex marriage is a fundamental right has never been established in any previous case in the 10th Circuit," Tarbet said. "The state is requesting an emergency stay pending the filing of an appeal. The Attorney General's Office will continue reviewing the ruling in detail until an appeal is filed to support the constitutional amendment passed by the citizens of Utah."
Earlier, Herbert said he's "disappointed" with the judge's ruling and is examining ways to keep the ban to same-sex marriage in place within the state.
"I am very disappointed an activist federal judge is attempting to override the will of the people of Utah," Herbert said. "I am working with my legal counsel and the acting Attorney General to determine the best course to defend traditional marriage within the borders of Utah."
The ruling marks the second time a court has struck down a ban on same-sex marriage that was constitutional and not statutory. The first was the 2010 ruling against California's Proposition 8. It's also the first time a court struck down a constitutional ban on same-sex marriage in the aftermath of the U.S. Supreme Court's decisions on Prop 8 and Section 3 of the Defense of Marriage Act.
Shannon Minter, legal director for the National Center for Lesbian Rights, told the Washington Blade the decision is "a huge win" — not just for same-sex couples in Utah, but the entire country.
"To have such a historic ruling take place in Utah speaks volumes about our country's trajectory from discrimination to acceptance and support for same-sex couples and their families," Minter said.
The challenge to the law was brought by three Utah couples – Derek Kitchen and Moudi Sbeity; Karen Archer and Kate Call; and Laurie Wood and Kody Partridge — who were represented by the law firm of Magleby & Greenwood. The couples either wished to be married in Utah or were legally married elsewhere and wanted their home state to recognize their marriage.
The decision makes heavy use of the Supreme Court decision against DOMA as part of the reasoning striking down Utah's ban on same-sex marriage. Ironically, Shelby draws on the dissent of U.S. Associate Justice Antonin Scalia, who wrote it would be "easy" for judges to apply the DOMA decision to state laws banning same-sex marriage.
"The court agrees with Justice Scalia's interpretation of Windsor and finds that the important federalism concerns at issue here are nevertheless insufficient to save a state-law prohibition that denies the Plaintiffs their rights to due process and equal protection under the law," Shelby writes.
Utah voters in 2004 approved the state constitutional ban on same-sex marriage, known as Amendment 3, by a margin of 65.8 percent to 33.2 percent. It bans both same-sex marriage and marriage-like unions.
Shelby writes the issue of same-sex marriage is "politically charged in the current climate" and more so because the current law is in place as a result of referendum. However, Shelby rules that even a vote of the people can't defy the U.S. Constitution.
"It is only under exceptional circumstances that a court interferes with such action," Shelby writes. "But the legal issues presented in this lawsuit do not depend on whether Utah's laws were the result of its legislature or a referendum, or whether the laws passed by the widest or smallest of margins. The question presented here depends instead on the Constitution itself, and on the interpretation of that document contained in binding precedent from the Supreme Court and the Tenth Circuit Court of Appeals."
The judge concludes by drawing on the 1966 case of Loving v. Virginia, which struck down state bans on interracial marriage throughout the country, saying the defense in favor of these bans 50 years ago is the same the state provided for Utah's ban on same-sex marriage.
"For the reasons discussed above, the court finds these arguments as unpersuasive as the Supreme Court found them fifty years ago," Shelby writes. "Anti-miscegenation laws in Virginia and elsewhere were designed to, and did, deprive a targeted minority of the full measure of human dignity and liberty by denying them the freedom to marry the partner of their choice. Utah's Amendment 3 achieves the same result."
Marc Solomon, national campaign director for the LGBT group Freedom to Marry, said ruling represents a historic end to a year of tremendous success for the marriage equality movement.
"The federal district judge has done the right thing by affirming that marriage is a fundamental freedom for all people, gay and non-gay – for all of us who believe in liberty and fairness," Solomon said. "We hope that officials implement this ruling statewide. As same-sex couples celebrate their weddings, more people will see that sharing in the freedom to marry helps families and harms no one."
NCAA adopts new policy amid fervor over transgender athletes
Sport-by-sport approach requires certain levels of testosterone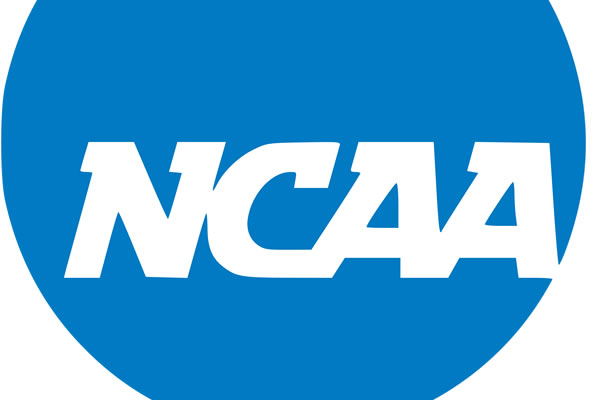 The National Collegiate Athletic Association has announced it has adopted new procedures on competition of transgender athletes, creating a "sport-by-sport" approach that also requires documentation of testosterone levels across the board amid a fervor of recently transitioned swimmers breaking records in women's athletics.
The NCAA said in a statement its board of governors voted on Wednesday in support of the "sport-by-sport" approach, which the organization says "preserves opportunity for transgender student-athletes while balancing fairness, inclusion and safety for all who compete."
Although the policy defers to the national governing bodies for individual sports, it also requires transgender athletes to document sport-specific testosterone levels beginning four weeks before their sport's championship selections. The new policy, which consistent with rules for the U.S. Olympics, is effective 2022, although implementation is set to begin with the 2023-24 academic year, the organization says.
John DeGioia, chair of the NCAA board and Georgetown president, said in a statement the organization is "steadfast in our support of transgender student-athletes and the fostering of fairness across college sports."
"It is important that NCAA member schools, conferences and college athletes compete in an inclusive, fair, safe and respectful environment and can move forward with a clear understanding of the new policy," DeGioia said.
More specifically, starting with the 2022-23 academic year, transgender athletes will need to document sport-specific testosterone levels beginning four weeks before their sport's championship selections, the organizational. These athletes, according to the NCAA, are also required to document testosterone levels four weeks before championship selections.
In terms of jurisdiction, the national governing bodies for individual sports are charged determines policies, which would be under ongoing review and recommendation by the NCAA, the organizational says. If there is no policy for a sport, that sport's international federation policy or previously established International Olympics Committee policy criteria would be followed.
The NCAA adopts the policy amid controversy over University of Pennsylvania swimmer Lia Thomas smashing records in women's swimming. Thomas, which once competed as a man, smashed two national records and in the 1,650-yard freestyle placed 38 seconds ahead of closest competition. The new NCAA policy appears effectively to sideline Thomas, who has recently transitioned and unable to show consistent levels of testosterone.
Prior to the NCAA announcement, a coalition of 16 LGBTQ groups, including the Human Rights Campaign and Athlete Ally, this week sent to a letter to the collegiate organization, urging the organizations strengthen non-discrimination protections as opposed to weakening them. The new policy, however, appears to head in other direction, which the LGBTQ groups rejected in the letter.
"While decentralizing the NCAA and giving power to conferences and schools has its benefits, we are concerned that leaving the enforcement of non-discrimination protections to schools will create a patchwork of protections rather than a comprehensive policy that would protect all athletes, no matter where they play," the letter says. "This would be similar to the patchwork of non-discrimination policies in states, where marginalized groups in some states or cities are protected while others are left behind by localities that opt not to enact inclusive policies."
JoDee Winterhof, vice president of policy and political affairs for the Human Rights Campaign, said in a statement after the NCAA announcement the new policy was effectively passing the buck.
"If the NCAA is committed to ensuring an environment of competition that is safe, healthy, and free from discrimination, they cannot dodge the question of how to ensure transgender athletes can participate safely," Winterhof said. "That is precisely why we and a number of organizations across a wide spectrum of advocates are urging them to readopt and strengthen non-discrimination language in their constitution to ensure the Association is committed to enforcing the level playing field and inclusive policies they say their values require. Any policy language is only as effective as it is enforceable, and with states passing anti-transgender sports bans, any inclusive policy is under immediate threat. We are still reviewing the NCAA's new policy on transgender inclusion and how it will impact each and every transgender athlete."
Transgender rights group's Los Angeles office receives bomb threat
[email protected] Coalition evacuated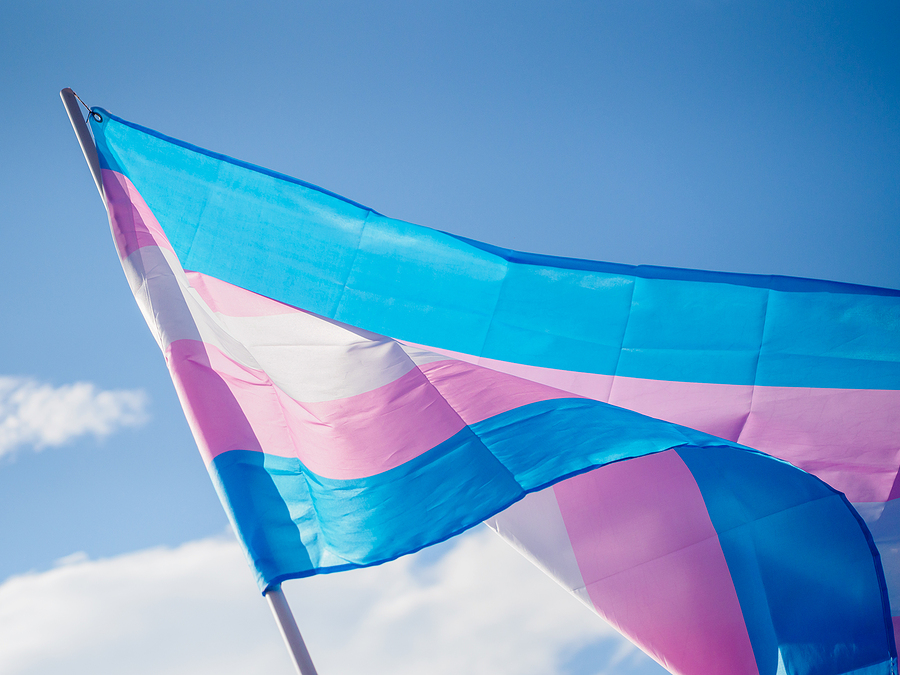 A bomb threat was phoned in Wednesday afternoon to the Wilshire Boulevard Koreatown offices of the [email protected] Coalition, Bamby Salcedo, the president and CEO of the non-profit organization told the Los Angeles Blade.
According to Salcedo, an unidentified male caller told the staff person who answered at approximately 3 p.m., while delivering the threat said; "You're all going to die." The staff immediately evacuated everyone from their offices and then contacted the Los Angeles Police Department for assistance.
Officers, specialists and detectives from the Rampart Division of the LAPD responded and swept the building. A spokesperson for the LAPD confirmed that the incident is under active investigation but would make no further comment.
On a Facebook post immediately after the incident the non-profit wrote; "To ensure the safety of our clients and staff members, we ask that you please NOT come to our office."
In a follow-up post, Salcedo notified the organization and its clientele that the LAPD had given the all-clear and that their offices would resume normal operations Thursday at 9:00 a.m. PT.
"Thank you for your messages and concern for our staff and community," Salcedo said.
"No amount of threats can stop us from our commitment to the TGI community," she added.
The [email protected] Coalition was founded in 2009 by a group of transgender and gender non-conforming and intersex (TGI) immigrant women in Los Angeles as a grassroots response to address the specific needs of TGI Latino immigrants who live in the U.S.
Since then, the agency has become a nationally recognized organization with representation in 10 different states across the U.S. and provides direct services to TGI individuals in Los Angeles.
In 2015, the [email protected] Coalition identified the urgent need to provide direct services to empower TGI people in response to structural, institutional, and interpersonal violence, and the Center for Violence Prevention and Transgender Wellness was born.
Since then, the organization has secured funding from the state and local government sources as well as several private foundations and organizations to provide direct services to all TGI individuals in Los Angeles County.
The [email protected] Coalition's primary focus is to change the landscape of access to services for TGI people and provide access to comprehensive resource and services that will improve the quality of life of TGI people.
Transgender Mexicans receive amended birth certificates at country's consulates
New policy announced Wednesday in Mexico City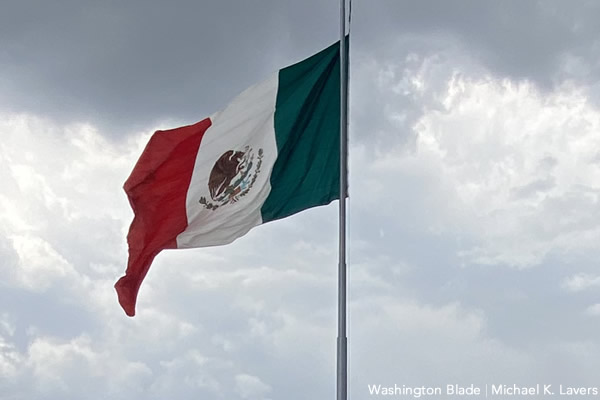 Mexico's Foreign Affairs Ministry on Wednesday announced transgender people who were born in Mexico can receive an amended birth certificate at any of the country's consulates.
Foreign Affairs Secretary Marcelo Ebrard is among those who spoke at a ceremony at the Foreign Affairs Ministry in Mexico City where he and other officials detailed the policy. Trans Congresswomen Salma Luévano and María Clemente García attended alongside Sen. Malú Micher, trans activist Jessica Marjane and Amicus Director Juan Pablo Delgado are among those who attended.
Amicus, an advocacy group that is based in the state of Guanajuato, represented two trans Mexicans who brought legal action after consulates in the U.S. denied their request for birth certificates that correspond with their gender identity.
Victory Institute International Programs Manager Mateo de la Torre in 2019 sought legal recourse, known as an "amparo" in the Mexican judicial system, after the Mexican Consulate in D.C. said it could not change the sex on his birth certificate.
Delgado earlier this week told the Washington Blade during a telephone interview from Guanajuato that one judge asked De La Torre to file his "amparo" in person in Tijuana because his signature did not correspond with the one on his Mexican ID. Delgado said a trans woman from Guanajuato filed her own "amparo" in 2021 after the Mexican Consulate in Houston said it could not issue her an amended birth certificate.
Trans Mexicans who want to receive an amended birth certificate need to provide their original document, but Delgado told the Blade that consulates can access them through a data base. De La Torre on Wednesday received an amended birth certificate at the Mexican Consulate in D.C.
"This birth certificate comes after a decade of living in my truth as a transgender man and after years of advocating for my right to be recognized as such," De La Torre told the Blade. "In Mexico and abroad, many trans people face discrimination, violence and endless bureaucratic hurdles in their fight for legal recognition, and after all this time I am most grateful for the ability to vote in my country's elections."
"This new process has the possibility of being life saving for many of our most vulnerable community members, and I will continue to advocate for the day that all trans people living in Mexico are also afforded the right to a process that is free of discrimination and based on self-attestation," added De La Torre.
Delgado described the new policy as "a great advancement towards the recognition of gender identity" in Mexico.
"It's a super important advancement," said Delgado.
Delgado noted Mexico City and 18 of Mexico's 32 states currently allow trans people to receive birth certificates that correspond to their gender identity.
The Mexican Senate has passed a bill that would codify the Foreign Affairs Ministry policy into law. The measure is now before the Mexican Chamber of Deputies, which is the lower house of the country's Congress.