Obama: Delegation to Olympics 'speaks for itself'
President says three out athletes fantastic U.S. representatives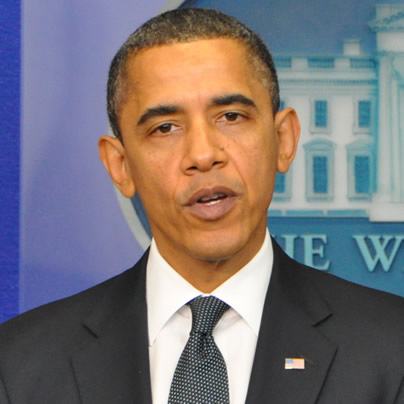 As political commentators continue to read meaning into his choice, President Obama said Friday the selection of the U.S. delegation to the Olympics — which includes three openly gay athletes — "speaks for itself" in terms of the message.
At his end-of-the-year news conference, Obama refused to explicitly ascribe a message to the delegation after Bloomberg's Phil Mattingly asked the president about his decision to skip the Olympics and the composition of the 10-member delegation.
"I think the delegation speaks for itself," Obama said. "You've got outstanding Americans, outstanding athletes, people who will represent us extraordinarily well."
Still, Obama took particular note of two of the openly gay members of the delegation — lesbian tennis legend Billie Jean King and figure skater Brian Boitana — saying they're fantastic representatives of the United States.
"And, you know, the fact that we've got folks like Billie Jean King or Brian Boitano, who themselves have been world-class athletes that everybody acknowledges for their excellence but also for their character, who also happen to be members of the LGBT community, you should take that for what it's worth, that when it comes to the Olympics and athletic performance we don't make distinctions on the basis of sexual orientation," Obama said. "We judge people on how they perform, both on the court and off the court, on the field and off the field. And that's a value that I think is at the heart of not just America but American sports."
In addition to Boitano and King, ice hockey champion Caitlin Cahow, a lesbian, was named to the delegation. Cahow and King were known as members of the LGBT community prior to their selection, but Boitano affirmed he's gay later in a statement after he was named.
On his own decision to skip the Olympics, Obama noted that he's never attended the games, but predicted that may change in the future.
"I haven't attended Olympics in the past and I suspect that, you know — you know, me attending Olympics, particularly at a time when we've got all the other stuff that people have been talking about, is going to be tough, although I would love to do it," Obama said. "I'll be going to a lot of Olympic Games post-presidency."
Although Obama himself has never attended the Olympics, first lady Michelle Obama represented the United States in 2012 during the Olympics in London and Vice President Joseph Biden led the U.S. delegation in 2010 for the games in Vancouver. However, no member of the Obama or Biden family was chosen to attend the games.
Upwards of 30,000 march in Jerusalem Pride parade
Anti-LGBTQ violence reported after event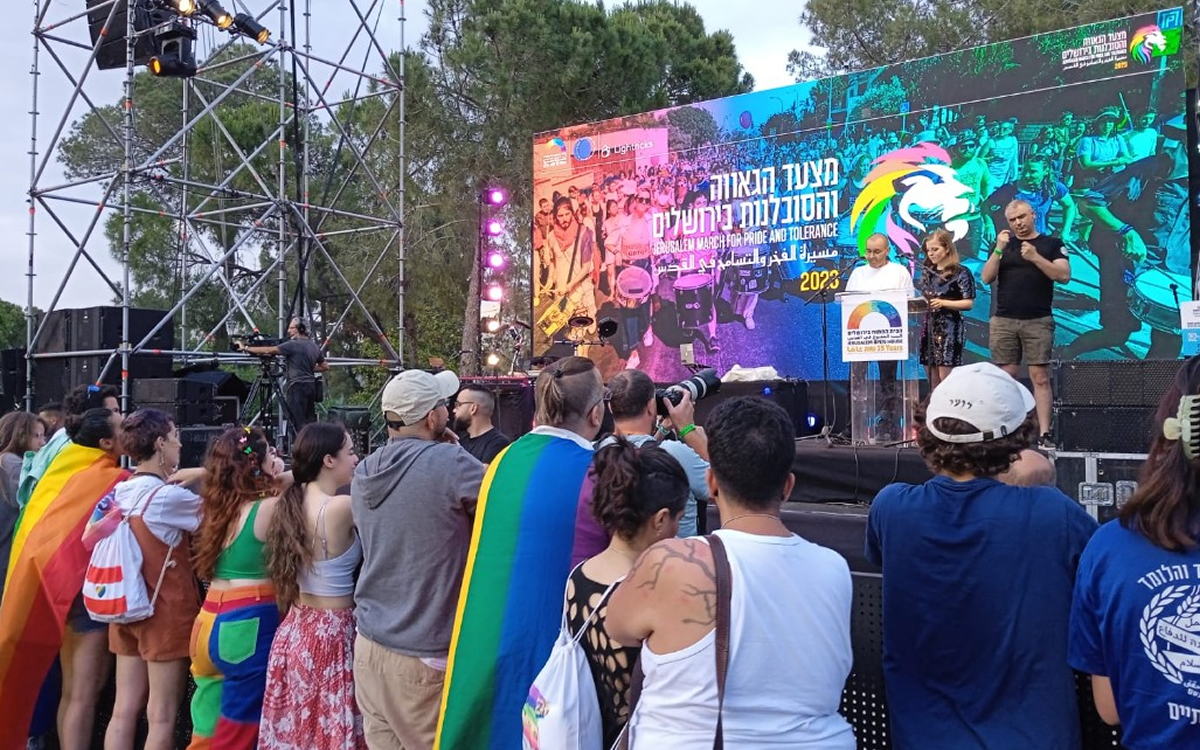 WDG is the Washington Blade's media partner in Israel. WDG originally published this article on Friday.
JERUSALEM — Upwards of 30,000 people on Thursday marched in the Jerusalem Pride and Tolerance Parade, which marked the beginning of Pride month in Israel.
The parade, organized by the Jerusalem Open House for Pride and Tolerance, began with the traditional gathering at Gan Happamon. Many politicians also came to support and encourage the marchers.
Opposition leader Yair Lapid, who chairs the Yesh Atid party, in his speech referred to the counterprotest the Lahava movement organized near the parade's starting point. Several dozen LGBTQ and intersex rights opponents participated in the protest.
"Outside are standing, like every year, the wretched thugs of Lahava movement, demonstrating against us," said Lapid. "Only this year these people are no longer just a ridiculous bunch of dark extremists — they are part of the government. Bezalel Smotrich, (Internal Security Minister) Itamar Ben-Gvir [and] Avi Maoz, are trying to push us all back into the closet, to the dark closet of their foreknowledge. In Israel there is not one fight for democracy and a separate fight for LGBT rights. It's the same struggle against those enemies. in the name of those values. Those who attack Israeli democracy attack the LGBTs, those who attack the LGBTs attack democracy."
Benny Gantz, chair of the National Unity Party, referred to the need to hold parades in the capital.
"We won't have to march when in this parade we won't need security, we won't need snipers and undercover policemen. We won't have to walk when each and every one can walk in any neighborhood they want, holding hands like any couple. We will not have to march when gay will not be a curse in school but simply self-determination, when each and every one can fill out any government form according to what he is," he said. "We will not have to march when a prime minister in Israel would not think of giving the keys to the education system to a dark racist and allocating hundreds of millions to oversee liberal education programs. I am ashamed of this and I tell you that even at the most difficult political price, I will never do such a thing. We will not have to march when there are no racists in the government. Such people would be denounced and would not be elected, not because of the law — but because no one would want to elect them. We won't have to step when simple love won't be complicated or will be as complicated as any simple love."
At the end of the gathering, the marchers began marching towards Independence Park where Ran Danker, Ivri Lider, Roni Duani, Rinat Bar and others were performing.
More than 2,000 police officers and soldiers, visible and hidden, secured parade participants with the assistance of reinforcements and volunteers.
As with every year, the police commissioner and the Minister of internal Security came to the parade area to examine the work of the police in the field. But unlike previous years, Ben-Gvir was received with shouts of "shame." Ben-Gvir came to supervise the parade, despite a prior demand from the parade organizers that he refrain from doing so.
"In my position as a minister, I do and will do everything so that there is no crazy case, as was the case with the murder of Shira Banki," said Ben-Gvir, "My policy is to give freedom of speech to those who oppose the parade, even to those who speak against the parade, that is their right. They are not breaking the law yet. Our job on this day is to allow the parade and protest, this is democracy, this is the beautiful mosaic in the state of Israel and this is how I act as minister of national security."
Several serious incidents of violence against the LGBTQ community took place after the parade ended and marchers dispersed. In one of them, boys and young men were seen setting Pride flags on fire, and in the second, a group of young people attacked a number of LGBT people near Jerusalem's Central Station. They shouted at them to "go back to Tel Aviv, you son of a bitch."
"This is a resounding slap in the face that reminds us that no matter how much we spread light, the struggle is not over yet, and the hatred towards us exists and understands," Jerusalem Open House for Pride and Tolerance said in response to the violence. "In Jerusalem those who walk around the city tonight, are asked to be alert and take care of themselves. Don't worry, we will win."
"The Jerusalem parade is the strongest expression of our opposition to hatred, and to the plans of the hate lobby to fight in our community," Hevruta, an LGBT religious organization, said. "Even hundreds of millions of shekels, the authority and standards of Avi Maoz and the Noam party will not be able to extinguish our love for God, for who we are and for our families."
Texas governor signs bill banning transgender youth healthcare
Senate Bill 14 to take effect on Sept. 1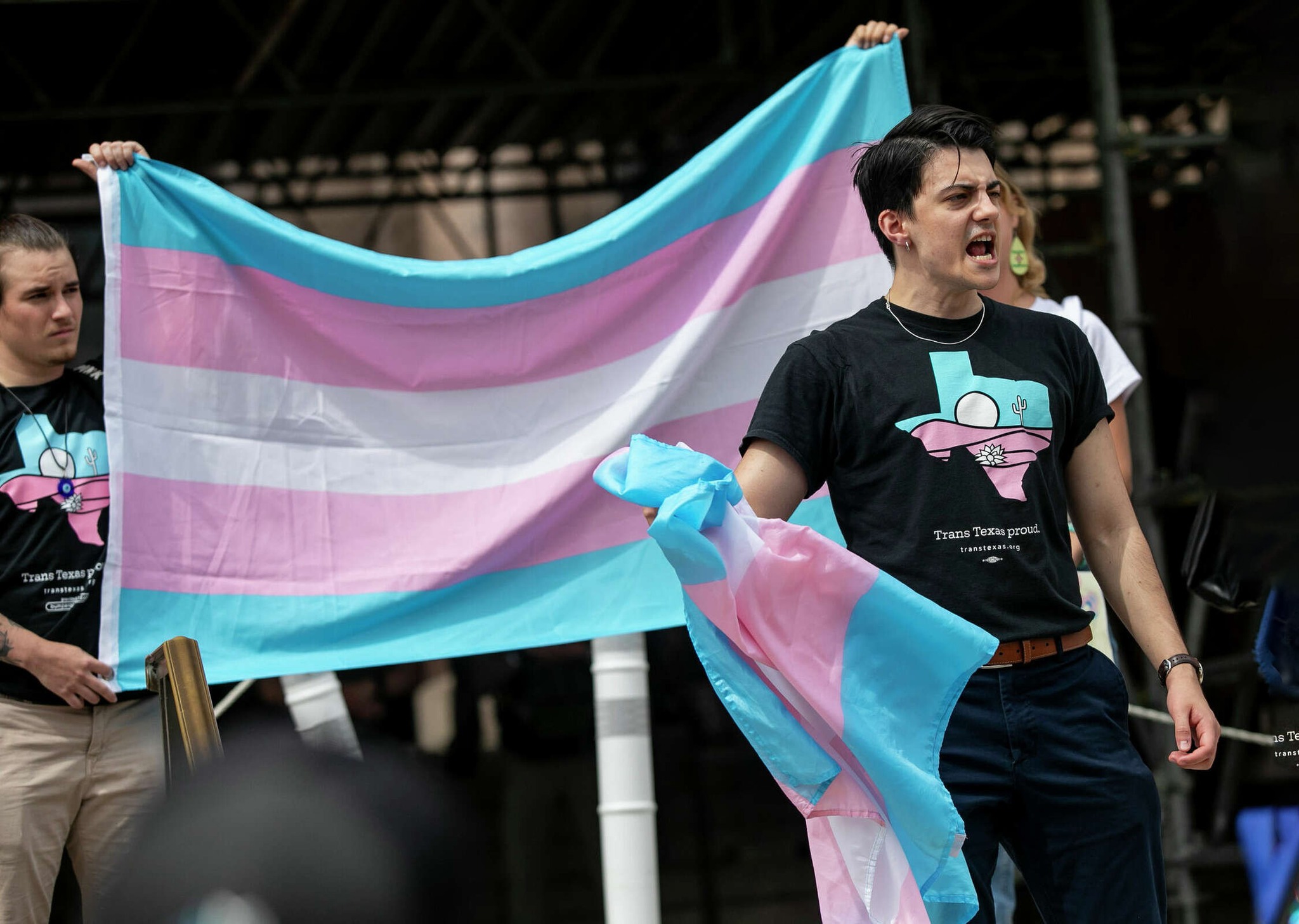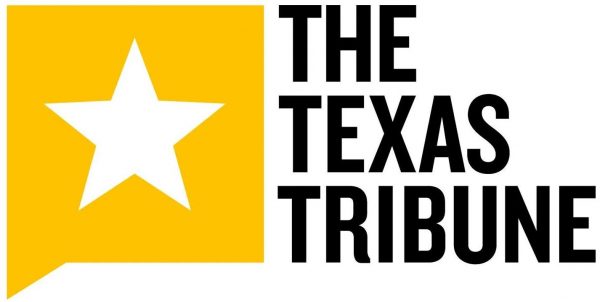 By Alex Nguyen and William Melhado | Gov. Greg Abbott signed into law Friday a bill that bars transgender kids from getting puberty blockers and hormone therapies, though the new law could face legal challenges before it takes effect on Sept. 1.
Senate Bill 14's passage brings to the finish line a legislative priority for the Republican Party of Texas, which opposes any efforts to validate transgender identities. Trans kids, their parents and LGBTQ advocacy groups fiercely oppose the law, and some have vowed to stop it from going into effect.
Texas — home to one of the largest trans communities in the U.S. — is now one of over a dozen states that restrict transition-related care for trans minors.
"Cruelty has always been the point," said Emmett Schelling, executive director of the Transgender Education Network of Texas. "It's not shocking that this governor would sign SB14 right at the beginning of Pride [month]; however this will not stop trans people from continuing to exist with authenticity — as we always have."
Authored by New Braunfels Republican state Sen. Donna Campbell, the law bars trans kids from getting puberty blockers and hormone therapies, treatments many medical groups support. Children already receiving these treatments will have to be "weaned off" in a "medically appropriate" manner. The law also bans transition-related surgeries for kids, though those are rarely performed on minors.
Those who support the law claim that health care providers have capitalized on a "social contagion" to misguide parents and push life-altering treatments on kids who may later regret their decisions. SB 14's supporters have also disputed the science and research behind transition-related care.
But trans kids, their parents and major medical groups say these medical treatments are important to protecting the mental health of an already vulnerable population, which faces a higher risk of depression and suicide than their cisgender peers. At the same time, doctors say cutting off these treatments — gradually or abruptly — could bring both physical discomfort and psychological distress to trans youth, some of whom have called it forced detransitioning.
In response, the American Civil Liberties Union, the ACLU of Texas, Lambda Legal and the Transgender Law Center pledged on May 18 to fight SB 14 in court. They have yet to file a lawsuit.
"Transgender people have always been here and will always be here," Ash Hall, policy and advocacy strategist at the ACLU of Texas, said Friday. "Our trans youth deserve a world where they can shine alongside their peers, and we will keep advocating for that world in and out of the courts."
This legal threat is not new; some of these groups have sued several other states over their restrictions. Earlier this year, the Department of Justice also joined the legal fight against Tennessee's ban.
While the lawsuits are tailored to each state, Sasha Buchert, a senior attorney at Lambda Legal and the director of its Nonbinary and Transgender Rights Project, told the Texas Tribune last month that a major common challenge to the laws hinges on the 14th Amendment's Equal Protection Clause and the argument that these laws are stopping trans kids from accessing the same medical treatments that are still available to their cisgender peers.
Buchert added that the lawsuits' immediate goal is generally to get a preliminary injunction to stop these laws from taking effect, a tactic that has seen some success.
"It's one thing to see some of the things that state legislators do, but it's a completely different thing when you're under the white-hot spotlight of judicial scrutiny," she said.
And prior to SB 14, the ACLU and Lambda Legal successfully sued Texas last year to halt state-ordered child abuse investigations of parents who provide their trans kids with access to transition-related care. Impeached Attorney General Ken Paxton later appealed the decision in March, but the 3rd Court of Appeals has yet to issue a ruling on it.
"It's a privilege to be able to fight," Buchert said about the ongoing court challenges that Lambda Legal is involved in.
Editor's note:
In a late Friday evening phone call, Landon Richie, with the Transgender Education Network of Texas, told the Washington Blade:
"Today Governor Abbott signed cruelty into law. Legislation that purports to 'protect youth' while stripping them of the life-saving, life-giving care that they receive will cost lives, and that's not an exaggeration. Trans kids deserve not only to exist, but to thrive as their authentic selves in every facet of their lives, and we will never stop fighting to to actualize a world where that is undisputed. Despite efforts by our state, trans people will always exist in Texas, as we always have, and we will continue to exist brilliantly and boldly, and with endless care for one another."
******************************************************************************************
The preceding article was previously published by The Texas Tribune and is republished by permission.
The Texas Tribune is a nonprofit, nonpartisan media organization that informs Texans — and engages with them — about public policy, politics, government and statewide issues.
Disclosure: The ACLU of Texas has been a financial supporter of The Texas Tribune, a nonprofit, nonpartisan news organization that is funded in part by donations from members, foundations and corporate sponsors. Financial supporters play no role in the Tribune's journalism. Find a complete list of them here.
**********************
Quality journalism doesn't come free
Perhaps it goes without saying — but producing quality journalism isn't cheap. At a time when newsroom resources and revenue across the country are declining, The Texas Tribune remains committed to sustaining our mission: creating a more engaged and informed Texas with every story we cover, every event we convene and every newsletter we send. As a nonprofit newsroom, we rely on members to help keep our stories free and our events open to the public. Do you value our journalism? Show us with your support.
Federal judge rules Tenn. drag ban is unconstitutional
Law was to have taken effect April 1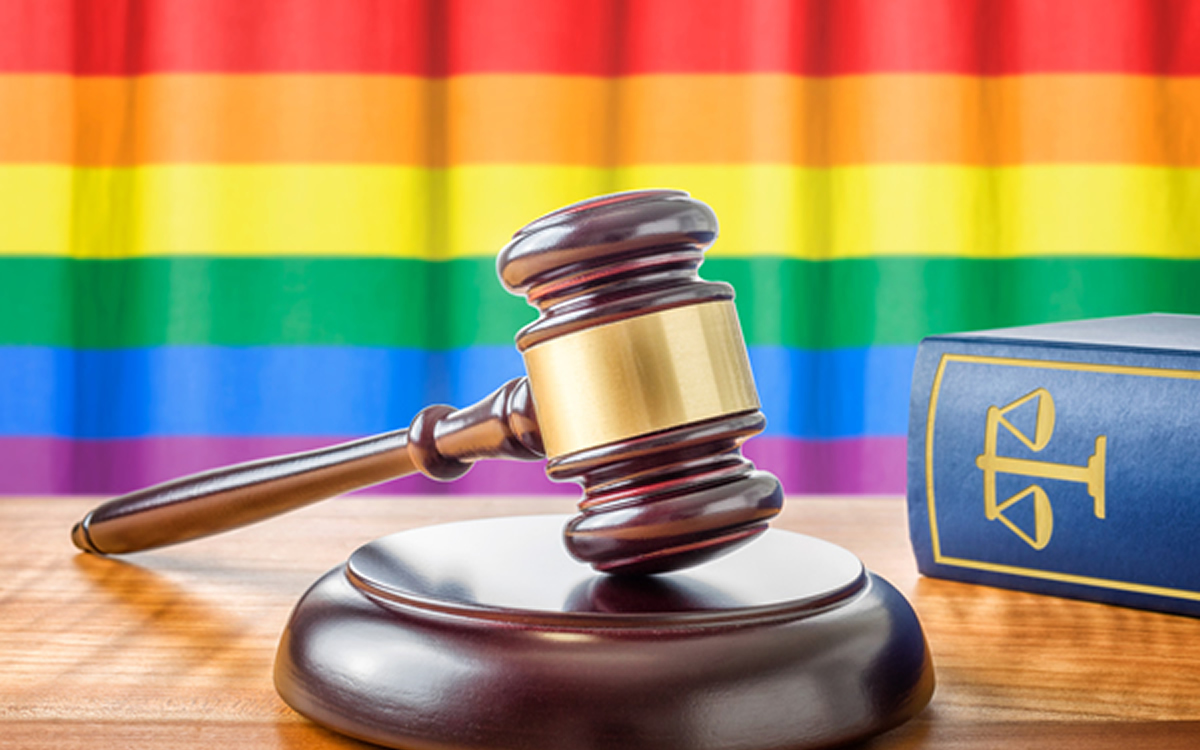 U. S. District Court Judge Thomas L. Parker of the U. S. District Court for the Western District of Tennessee declared Tennessee's anti-drag Adult Entertainment Act to be unconstitutional.
Parker's ruling comes after a two-day trial last month. A Shelby County-based LGBTQ theatre company, Friends of George's, had sued the state of Tennessee, claiming the law unconstitutional under the First Amendment.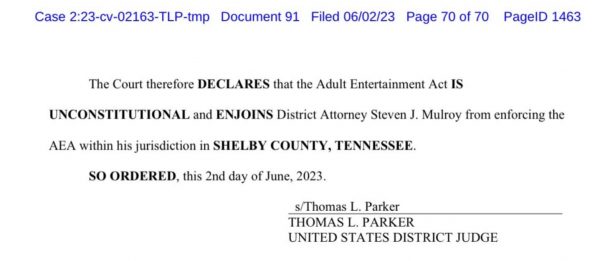 Parker ordered a temporary injunction halting the just enacted Tennessee law that criminalizes some drag performances, hours before it was set to take effect April 1. In his 15 page ruling ordering the temporary injunction Parker wrote:
"If Tennessee wishes to exercise its police power in restricting speech it considers obscene, it must do so within the constraints and framework of the United States Constitution. […] The court finds that, as it stands, the record here suggests that when the legislature passed this statute, it missed the mark."
Attorneys for the theatre company had argued that drag performances were an artform and protected speech under the first amendment.
In his 70 page ruling Friday, Parker wrote:
"After considering the briefs and evidence presented at trial, the court finds that — despite
Tennessee's compelling interest in protecting the psychological and physical wellbeing of
children — the Adult Entertainment Act ("AEA") is an UNCONSTITUTIONAL restriction on
the freedom of speech."
"The court concludes that the AEA is both unconstitutionally vague and substantially
overbroad. The AEA's 'harmful to minors' standard applies to minors of all ages, so it fails to
provide fair notice of what is prohibited, and it encourages discriminatory enforcement. The
AEA is substantially overbroad because it applies to public property or 'anywhere' a minor
could be present."
Read the entire ruling:
Related: