RNC member endorses Russia anti-gay law: sources
Agema reportedly calls ban on pro-gay propaganda 'common sense'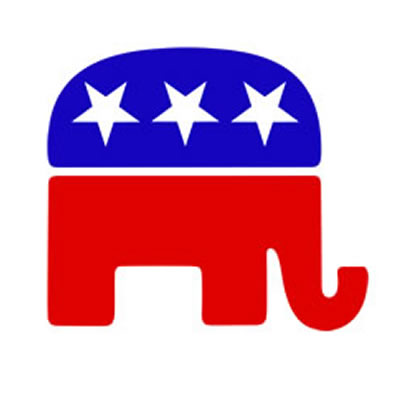 A member of the Republican National Committee who has been criticized for expressing anti-gay views has apparently endorsed the anti-gay propaganda law in Russia.
Dave Agema, former member of the Michigan House, expressed support for the controversial measure via Facebook posting on Tuesday, according to two sources who are able to see the message and an apparent screenshot of the link.
"Read their law. Common sense in Russia," Agema apparently wrote in a link to a Jan. 6 posting from the Illinois Family Institute, titled, "Russia's Anti-Propaganda Law Riles Pro-Homosexuality Crowd."
The posting mitigates the threat of the anti-gay law in Russia by noting it emphasizes that it prohibits propaganda directed to minors, saying the fine incurred for breaking the law "hardly sounds unreasonable…for trying to inculcate other people's children with their subjective beliefs about sexual morality."
Critics have charged the law is so vaguely written that in Russia it's now illegal for gay couples to publicly display affection, such as holding hands; tweeting positive messages about LGBT people; broadcasting news stories about LGBT people; equating straight and gay relationships; or wearing or displaying a rainbow flag.
As seen in the screenshot, Agema made the posting visible to only his friends on Facebook, so the Blade is unable to independently view it to confirm its accuracy. However, two sources who have access to Agema's news feed said that it was online as of Saturday at noon.
Dennis Lennox, a Republican precinct delegate in Grand Traverse County, was among those able to see the posting and captured Agema's words in the screenshot provided to the Blade.
"This is outrageous that a leader of the National Republican Party, my political party, is siding with an autocratic regime that believes in arresting political opponents, censoring reporters, jailing dissidents and eliminating free speech," Lennox said. "Russia and the Putin regime — other than maybe Iran, North Korea and China, is the last regime the Republican Party or one of its leaders should associate itself with."
Agema didn't immediately respond to the Washington Blade's request for comment to verify the posting or to explain why he made it.
A vocal opponent of LGBT rights and same-sex marriage, Agema has made a series of anti-gay statements in the past year that have landed him in hot water with Republican LGBT activists.
Last month, Agema reportedly said he's seen gay people working for American Airlines falsely claim to have HIV-infected partners to obtain spousal health coverage. The Log Cabin Republicans called for his ouster, but the Michigan Republican Party took no action against him.
It's not the first time Agema has posted anti-gay messages on his Facebook page. On the same day the U.S. Supreme Court heard oral arguments last year on same-sex marriage, Agema posted a message on his Facebook page titled, "Everyone Should Know These Statistics on Homosexuals," which appeared under the byline Frank Joseph, M.D.
According to an article at the time from the Detroit Free Press, it reportedly depicted gays as sexually promiscuous, rife with sexually transmitted diseases and responsible for "half the murders in large cities."
Additionally, Agema sponsored a resolution approved in April by the Republican National Committee reaffirming the party's opposition to same-sex marriage.
Jimmy LaSalvia, a gay Republican political strategist and former executive director of GOProud, said the posting demonstrates that it's time for the Republican National Committee to condemn Agema.
"Every time Agema or someone said something like this — not as bad as this — they've always said, 'We need to treat everyone with dignity and respect on issues like that, he doesn't speak for the RNC, etc.,'" LaSalvia said. "They've never denounced what he said and said he's wrong, and that's what they need to do, but nobody over there seems to have the guts to denounce him."
Concern over Agema's posting comes just before the RNC is scheduled to have its winter meeting between Jan. 23-25 in Washington, D.C.
Lennox said he hopes the RNC brings up Agema's position on Russia's anti-gay law during the meeting.
"Frankly, I can't believe that the Republican Party would want one of its national leaders siding with Vladmir Putin," Lennox said.
Harsh anti-LGBTQ bill introduced in Ghana
Measure would criminalize LGBTQ identity, allyship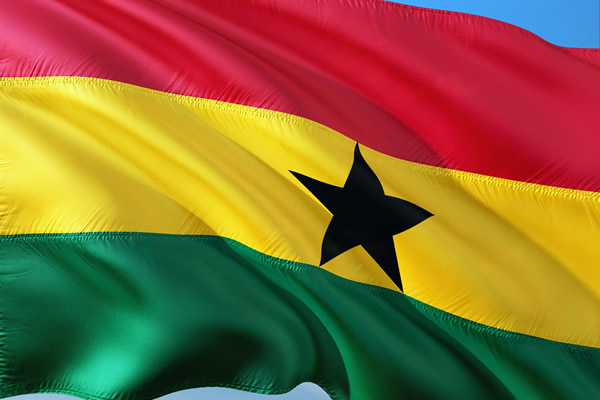 A bill that would criminalize LGBTQ identity and allyship in Ghana was officially introduced in the country's Parliament on Monday.
The "Proper Human Sexual Rights and Ghanaian Family Values Bill" went to the Constitution and Legal Affairs Committee after its first reading.
Eight conservative lawmakers who are from the opposition and ruling parties sponsored the bill. Thomson Reuters Foundation News reports Samuel Nartey George, a member of the National Democratic Congress party, is the lead sponsor.
The bill, if passed, would outlaw LGBTQ identity and subject anyone who identifies as part of the LGBTQ community or as an ally with up to 10 years in prison.
A draft of the bill that was leaked online last week listed some of the punishable offenses that include "gross indecency," which is defined as "the public show of amorous relations between or among persons of the same sex." This act, labeled a misdemeanor, can result in "a term of imprisonment no less than six months and not more than one year."
Activists in Ghana and across the world have sought to raise awareness of the bill on social media with the hashtags #KillTheBill and #GhanaIsEnoughForUsAll. A Change.org petition that urges Ghanaian lawmakers to oppose the measure has been created.
Critics say the measure would violate human rights and would make LGBTQ people more vulnerable to persecution and violence. The Coalition of Muslim Groups in Ghana and other religious organizations have welcomed the bill, with Thomson Reuters reporting they say it is needed to "prevent the dilution of cultural values and beliefs in Ghanaian society."
Naa Seidu Fuseini Pelpuo, the overlord of the Waala Traditional Area, and other traditional leaders have condemned the LGBTQ+ community as "unnatural and [perverted]." Pelpuo has also banned activities between LGBTQ individuals in the Waala Traditional Area and warned of "firm and swift" punishment if found engaging in "such acts," according to the Ghana Broadcasting Corporation.
The bill's introduction comes after the May arrest of 21 activists and paralegals who attended a conference on how to advocate for LGBTQ rights.
Hundreds participate in first-ever Cayman Islands Pride parade
Territory's governor, premier among marchers
Upwards of 600 people participated in the first-ever Pride parade in the Cayman Islands that took place on Saturday.
Caymanian Gov. Martyn Roper, Premier Wayne Panton and opposition MP Barbara Conolly are among those who participated in the parade that the Cayman LGBTQ Foundation, a local advocacy group, organized.
Caymanian authorities required that all participants were vaccinated against COVID-19. Noel Cayasso-Smith, founder and president of the Cayman LGBTQ Foundation, on Monday told the Washington Blade on Monday during a WhatsApp interview that his group did not allow alcohol in the parade and "discouraged" public displays of affections "in order to maintain a respectful event."
"This is the first time in history the Cayman Islands has ever been able to put on a Pride," said Cayasso-Smith. "I'm excited because we had no protesters. We had no negativity throughout the entire parade."
Cayasso-Smith said he and members of the Cayman LGBTQ Foundation decided to organize the parade, in part, because the pandemic has drastically reduced travel to and from the Cayman Islands. Cayasso-Smith noted hotels, condominium associations, restaurants, bars and local businesses all supported the event.
"Pride month came in and you know for every year I got really tired of seeing our Cayman people leaving to go to Atlanta, New York, San Francisco, Canada to enjoy themselves for Pride," he said, while noting the travel restrictions that remain in place because of the pandemic. "We thought it would be great to have our Pride here since we're in our own little bubble."
The Cayman Islands is a British territory that is located in the western Caribbean Sea between Jamaica and Cuba.
The Caymanian government in 1998 refused to allow a gay cruise ship with 900 passengers to dock. Religious officials in the British territories pressured authorities to prohibit an Atlantic Events vessel from visiting the territory.
Cayasso-Smith, who was born in the Cayman Islands, told the Blade that "growing up here has been very difficult for me as a gay person." Cayasso-Smith lived in the U.K. for 13 years until he returned to the Cayman Islands to help his family rebuild their home after Hurricane Ivan devastated the British territory in 2004.
"I decided to stay because I thought, you know, I should be able to live in my country as a free gay man where there's no laws restricting me from being who I am," said Cayasso-Smith. "I feel that as a gay man contributing to the island I should have the right to live free."
Caymanian Grand Court Chief Justice Anthony Smellie in 2019 struck down the territory's same-sex marriage ban. The Caymanian Court of Appeal a few months later overturned the ruling.
The territory's Civil Partnership Law took effect last September.
LULAC Lambda announces 2021 scholarship awards
Castro, Javier Rodriguez win $1,000 honors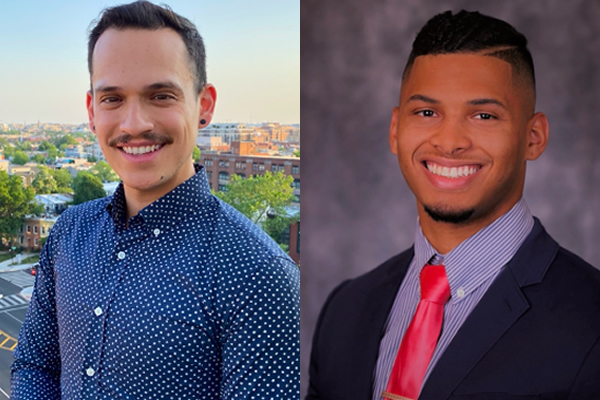 The D.C.-based LGBTQ Latinx organization LULAC Lambda has announced it has selected two D.C. residents bound for graduate studies in foreign affairs and higher education to receive its 2021 annual scholarship award.
"For a fourth year in a row, LULAC Lambda will provide scholarships to outstanding scholars who come from our LGBTQ+ Latinx community," said Erik Rodriquez, the LULAC Lambda president, in a statement released by the group. "Our scholarship program will help these scholars achieve their academic goals and reduce their student debt," Rodriquez said.
The statement says one of the two scholarship awards, for $1,000, will go to Brian Castro, who will begin studies for a master's degree in the fall of 2021 at Georgetown University's Walsh School of Foreign Service.
"The generous scholarship provided by LULAC Lambda will complement my studies by going directly into my tuition costs," Castro said in the statement. "Though I have been a resident of Washington, D.C., working full-time at a leading public health consulting firm, I am grateful to have received the support from an organization that is also committed to social justice," he said.
The other scholarship, for $1,300, will go to Victor Javier Rodriguez for his doctoral work in education at Florida State University. The LULAC Lambda statement says Javier Rodriquez's academic interest lies in "exploring the relationship between school communities and districts' implementation of anti-racist practice and student success."
In his own words, Javier Rodriquez said, "A long-term career goal of mine is to affect change at the federal level through the United States Department of Education, in which I would work to address our nation's education crisis by advocating for equitable policies and practices that improve the outcome for all our students, especially those who are most vulnerable."
LULAC Lambda says it was founded in October 2014 "to mobilize and strengthen the LGBTQ+ and Latinx communities of Washington, D.C. through community and civic engagement." It is one of 1,000 chapters across the country affiliated with the League of United Latin American Citizens (LULAC), the nation's largest and oldest Latinx volunteer-based civil rights organization, the group's statement says.