DOJ faces renewed call to provide benefits to gay veterans
Udall leads seven senators in requesting action from Obama administration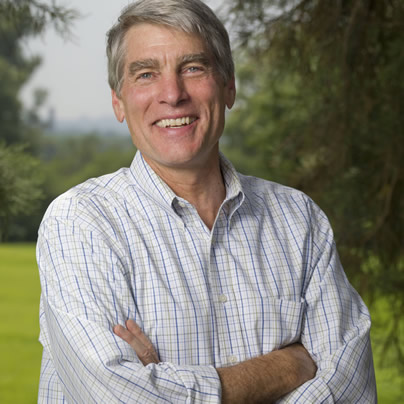 Pressure is increasing on the Obama administration to ensure gay veterans have access to spousal benefits everywhere they go in the country as additional U.S. senators are joining others in a call for action.
In a letter dated Jan. 16 to U.S. Attorney General Eric Holder, seven senators — led by Sen. Mark Udall (D-Colo.) — call on the Obama administration to stop enforcing 103(c) of Title 38 to ensure gay veterans in same-sex marriages can receive spousal benefits.
"We believe taking this action is an important part of DOJ's responsibility to implement and enforce the legal doctrine created in Windsor," the senators writes. "Further, if the VA is able to apply 103(c) so that all marriages legally entered into will be recognized, it will provide continuity with the Department of Defense policy that applies to active duty service members and avoid a situation where the federal government is recognizing a person's marriage one day and ignoring it the next."
Joining Udall is signing the letter are Sens. Jeanne Shaheen (D-N.H.), Richard Blumenthal (D-Colo.), Barbara Boxer (D-Calif.), Chris Coons (D-Del.) and Jeff Merkley (D-Ore.) as well as lesbian Sen. Tammy Baldwin (D-Wis.).
A portion of the law governing veterans' benefits, 103(c) of Title 38, looks to the state of residence, not the state of celebration, in determining whether a couple is married. That means if a gay couple in which one partner is a veteran weds in a marriage-equality state like New York, but moves to non-marriage equality state like Colorado, the couple won't be able to apply for these benefits.
The letter emphasizes that the place of residence rule for spousal benefits isn't a hypothetical problem for gay couples because many have already been denied benefits under this statute. Some of the spousal benefits allocated under Title 38 are disability benefits, survivor benefits and joint burial at a veteran's cemetery.
"Over the last few months, there have been specific instances of legally married couples who were denied VA spousal benefits solely because of their gender and place of residence," the letter states.
The Obama administration has already taken some action on this issue. In the wake of the Supreme Court decision against DOMA, the Justice Department had announced in September the Obama administration wouldn't enforce a portion of Title 38 that independently defines marriage in opposite-sex terms.
But no decision has been made on the place of residence rule of Title 38. The Obama administration has said it's still reviewing whether it can stop enforcing 103(c) of the statute.
In the letter, the senators are critical about the length of time it's taking to resolve this issue in the aftermath of the Supreme Court decision against DOMA in June.
"Unfortunately, nearly six months after that decision we continue to see specific cases where the federal government is withholding federal benefits to legally married same-sex couples," the letter states. "This appears to be in conflict with the central principle of the Windsor decision, that the federal government should respect the lawful marriages of same-sex couples."
Dena Iverson, a Justice Department, said in response to the missive, "We're reviewing the letter."
The continued enforcement of this 103(c) of Title 38 to deny benefits to gay couples has concerned lawmakers for some time.
In November, Udall wrote a letter on his own to the Justice Department calling on the Obama administration to stop enforcing the place of residence rule to discriminate against gay veterans. Earlier this month, Sen. Mark Warner (D-Va.) wrote a similar letter asking the Obama administration to cease enforcement, citing issues that gay veterans are having with obtaining VA loans.
LGBT groups, including the Human Rights Campaign and American Military Partners Association, have said they share the concerns about the place of residence rule under Title 38. HRC has previously called for clarity from the administration on whether or not it can cease enforcing that section of the law to discriminate against gay couples.
Stephen Peters, AMPA president, reiterated his previous call for the Obama administration to take action in a statement.
"No veteran should be treated differently by the federal government just because he or she is married to someone of the same-gender or lives in a state that does not value the diversity of his or her family," Peters said.
Alex Nicholson, who's gay and legislative director of Iraq & Afghanistan Veterans of America, said his organization "absolutely" shares the concerns expressed in the letter.
"IAVA strongly believes that all veterans are entitled to fair and equal treatment with respect to benefits and services provided by the VA," Nicholson said. "The Supreme Court has been clear that legally married same-sex couples are entitled to federal recognition and benefits, so the administration must proactively resolve the lingering technicalities that have thus far prevented the VA from complying."
It remains to be seen whether Holder will address this issue — as well as other post-DOMA issues, such as granting Social Security survivor and pension benefits to married same-sex couples in non-marriage equality states — in any of his upcoming public appearances. He's set to deliver testimony before the Senate Judiciary Committee on Jan. 29 and is scheduled as the keynote speaker at HRC's Greater New York Gala on Feb. 8.
CORRECTION: An earlier version of this article was incorrect about the date on which Holder would deliver testimony before the Senate. The Blade regrets the error.
Youngkin makes additional appointments to Va. LGBTQ+ Advisory Board
Governor plans to revise transgender, nonbinary student guidelines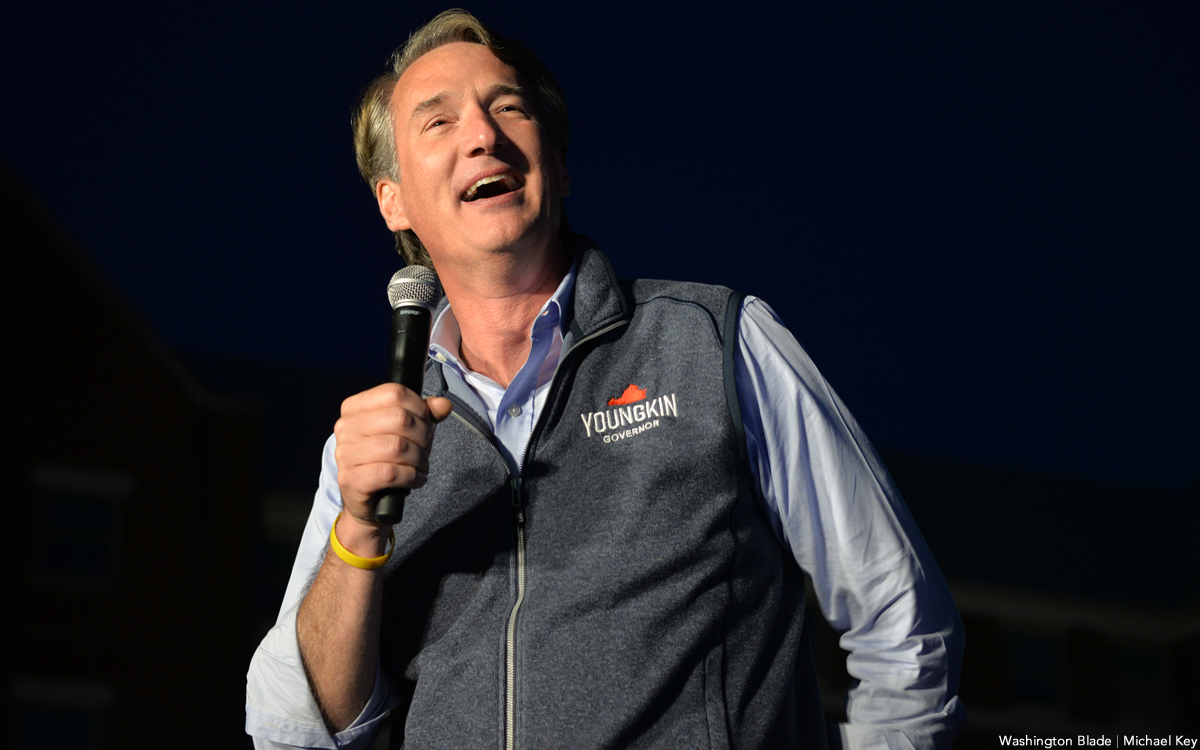 Republican Virginia Gov. Glenn Youngkin on Friday announced the appointment of three people to the Virginia LGBTQ+ Advisory Board.
Youngkin named Kerry Flynn, Jason Geske and Collin J. Hite to the board.
Casey Flores, the president of Log Cabin Republicans of Richmond, in July resigned from the board before his tenure was to begin. The resignation came amid growing criticism over a series of anti-LGBTQ and misogynist comments he made against Vice President Kamala Harris and U.S. Rep. Ted Lieu (D-Calif.), among others.
Youngkin last month announced he plans to revise the Virginia Department of Education's guidelines for transgender and nonbinary students. Thousands of high school students across Virginia on Sept. 27 walked out of class in protest of the planned revision.
Bolsonaro, Lula to face off in second round of Brazil presidential election
Neither candidate received 50 percent of vote on Sunday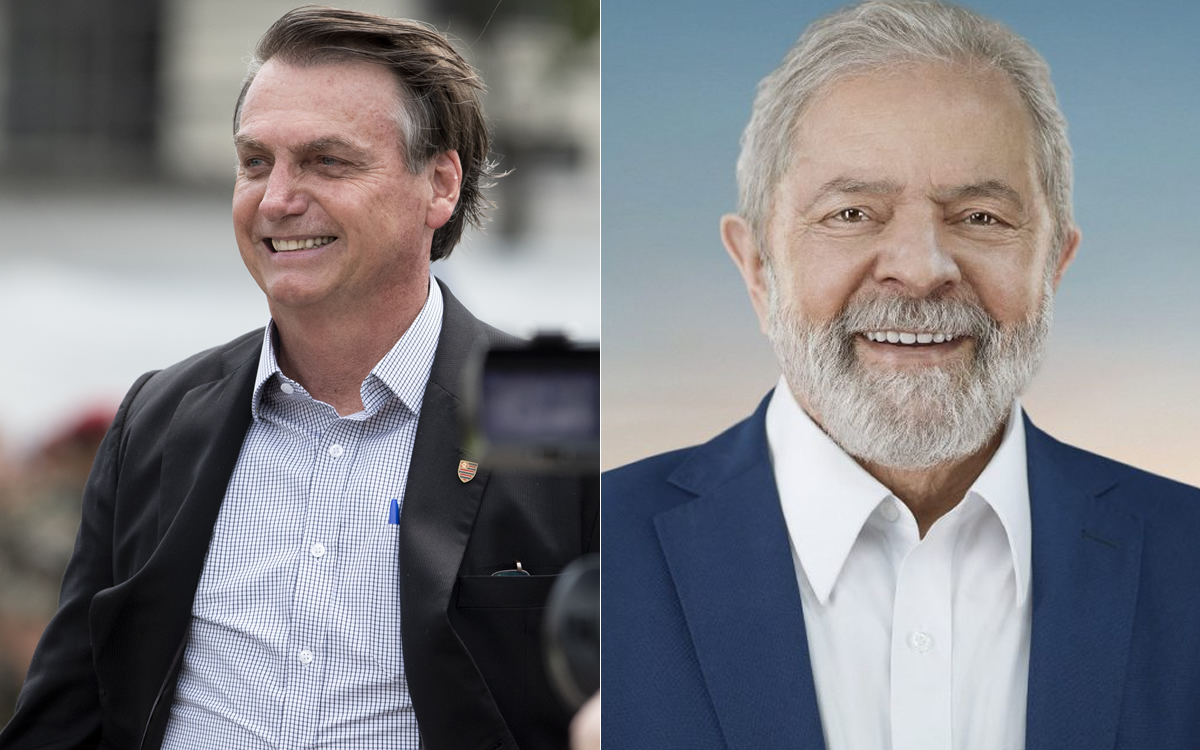 Editor's note: International News Editor Michael K. Lavers will be on assignment in Brazil through Oct. 11.
BRASÍLIA, Brazil — Brazilian President Jair Bolsonaro and former President Luiz Inácio Lula da Silva will face off in the second round of the country's presidential election on Oct. 30 after neither of them received a majority of votes on Sunday.
Da Silva was ahead of Bolsonaro by a 47.9-43.6 percent margin with 97.5 percent of electronic voting machines counted, according to Brazil's Supreme Electoral Tribunal.
Bolsonaro, a former Brazilian Army captain who is a member of the right-wing Liberal Party, represented Rio de Janeiro in the Brazilian Congress from 1991 until he took office in 2018.
Polls ahead of Sunday's election suggested Da Silva was poised to defeat Bolsonaro in the first round. Bolsonaro's efforts to discredit Brazil's electoral system increased concerns that violence could erupt in the country if Bolsonaro did not accept the results.
The incumbent president has faced sharp criticism because of his rhetoric against LGBTQ and intersex Brazilians, women, people of African and indigenous descent and other groups.
He has encouraged fathers to beat their sons if they think they are gay.
Bolsonaro during a 2019 press conference in the White House Rose Garden stressed his "respect of traditional family values." Bolsonaro has expressed his opposition to "gender ideology," supports legislation that would limit LGBTQ-specific curricula in Brazil's schools and condemned a 2019 Brazilian Supreme Court ruling that criminalized homophobia and transphobia.
A Brazilian Federal Police investigator in August called for prosecutors to charge Bolsonaro with incitement for spreading false information about COVID-19 after he said people who are vaccinated against the virus are at increased risk for AIDS. Activists and HIV/AIDS service providers with whom the Washington Blade spoke in March sharply criticized Bolsonaro's policies towards people with HIV/AIDS.
Da Silva, who was Brazil's president from 2003-2010, is a member of the country's leftist Workers' Party.
Sergio Moro, a judge who Bolsonaro later tapped as his government's Justice and Public Security Minister, in 2017 sentenced Da Silva to 9 1/2 years in prison after his conviction on money laundering and corruption charges that stemmed from Operation Car Wash.
The Brazilian Supreme Court in November 2019 ordered Da Silva's release.
Julian Rodrigues, who was the coordinator of the Workers' Party's National Working Group from 2006-2012, noted to the Blade during a previous interview that Da Silva in 2004 created the Health Ministry's "Brazil without Homophobia" campaign. Rodrigues also highlighted Da Silva created the Culture Ministry's Diversity Secretariat that, among other things, funded community centers and sought to make police officers and other law enforcement officials more friendly to LGBTQ and intersex people.
The Blade will update this story.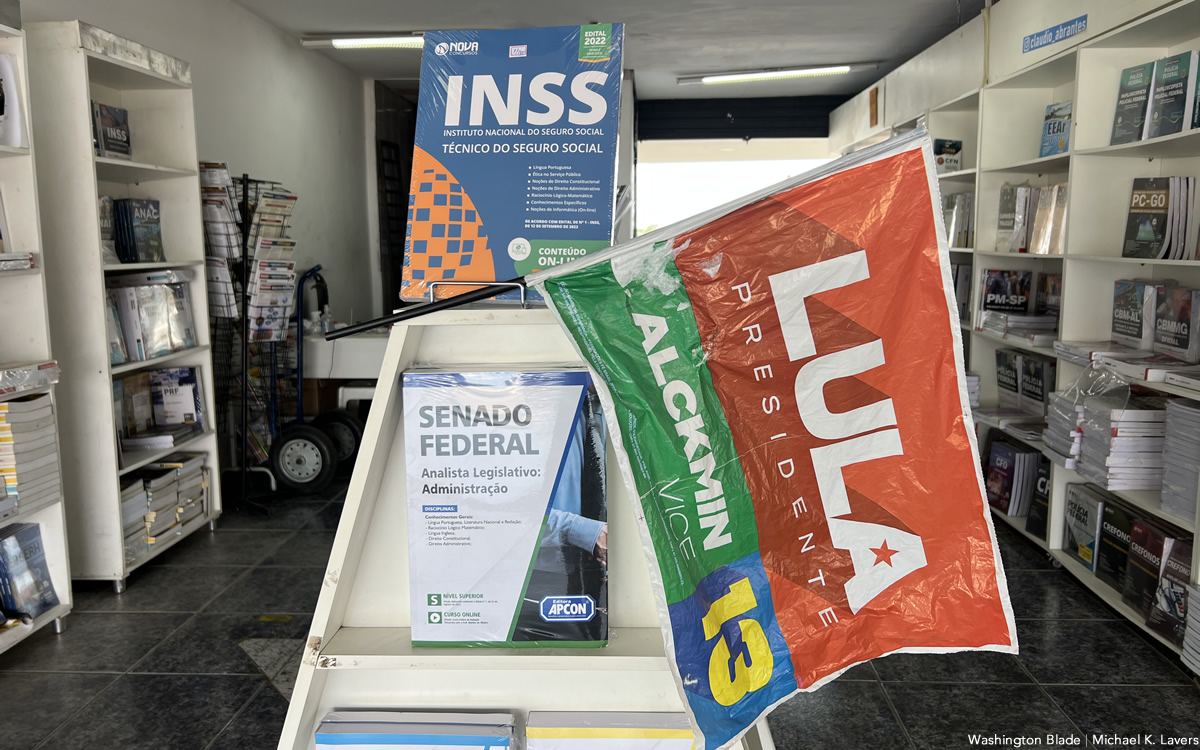 Survey shows 72% of Utah residents back same-sex marriage
Troy Williams, executive director of Equality Utah said he's not surprised to see that a majority of Utahns now support marriage equality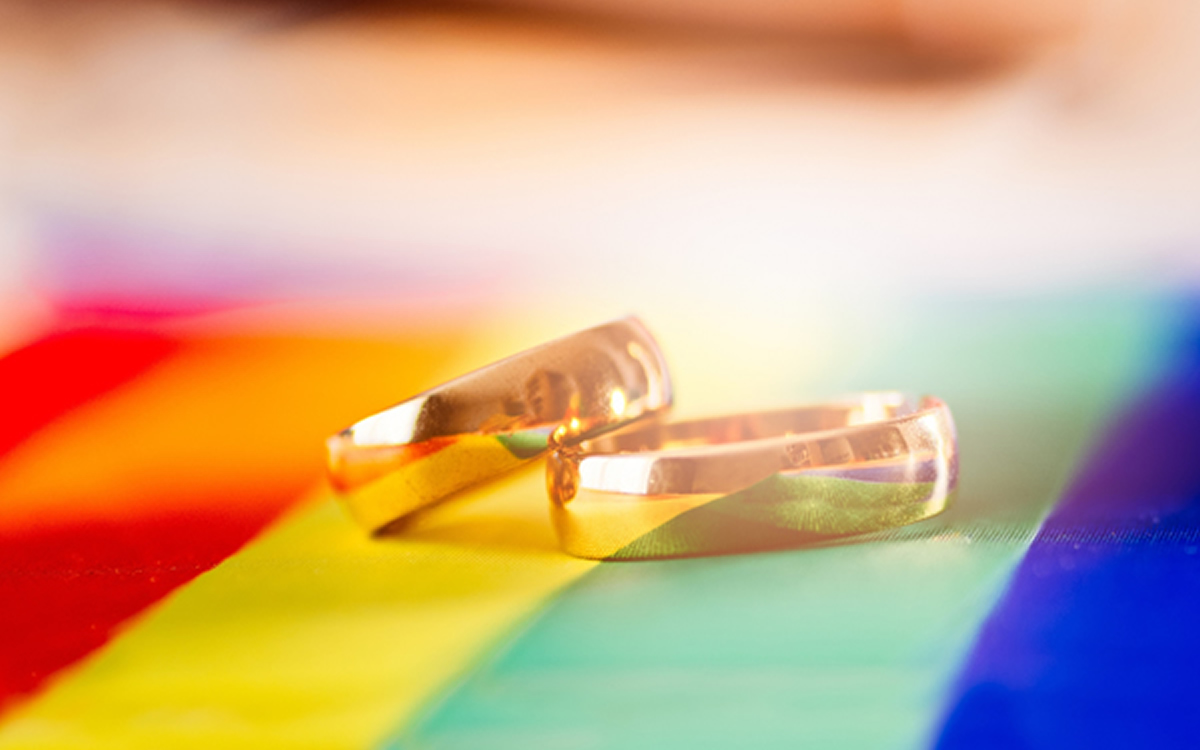 The results of a poll run by the Hinckley Institute of Politics and the Desert News found 72% of Utah's residents agree that marriages between same-sex couples should be recognized by law as valid, with the same rights as cis-gender marriages.
"For a state that less than 20 years ago passed laws and a constitutional amendment prohibiting same-sex marriage, there has been a seismic shift in opinion," said Jason Perry, director of the Hinckley Institute of Politics at the University of Utah.
The Deseret News/Hinckley Institute of Politics survey also found that 23% of those surveyed disagreed, while 5% expressed that they don't know.
The poll shows Utahns are aligned with the nation as a whole on the issue. A Gallup poll in May found 71% of Americans say they support legal same-sex marriage, a new high.
Troy Williams, executive director of Equality Utah, told the Desert News that he's not surprised to see that a majority of Utahns now support marriage equality.
"Utah is a pro-family state, and we recognize that families come in all shapes and sizes. When we see loving, committed couples joining in matrimony, our natural impulse is to support and encourage that love. This gives me great hope for the future," he said.
A new poll shows nearly three-fourths of Utahns support legal same-sex marriage. | By @dennisromboy #utpolhttps://t.co/DBJHHNgmnJ

— Deseret News (@Deseret) September 30, 2022