Virginia same-sex marriage lawsuit certified as class action
Case brought by two lesbian couples from Shenandoah Valley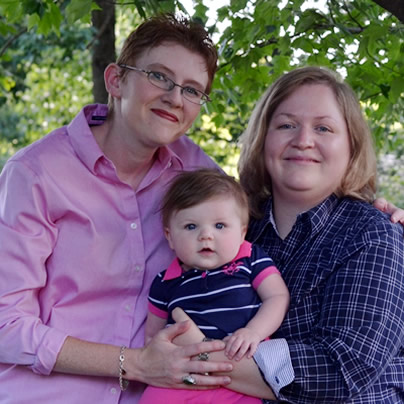 Judge Michael F. Urbanski of the U.S. District Court for the Western District of Virginia in Harrisonburg ruled any same-sex couple in the commonwealth who is not married or legally exchanged vows in another jurisdiction can join the women's lawsuit.
The American Civil Liberties Union, Lambda Legal and the ACLU of Virginia last August challenged the state's constitutional amendment that defines marriage as between a man and a woman on behalf of Christy Berghoff and Victoria Kidd of Winchester and Joanne Harris and Jessica Duff in Staunton.
Berghoff and Kidd, who have been together for more than nine years and are raising their young daughter, married in D.C. in 2011. Harris and Duff, who have also been together for nearly a decade and are raising a 4-year-old son, tried to apply for a marriage license in Staunton Circuit Court last July.
"It's about protecting our family," said Kidd during a meeting she and other LGBT Virginians attended with state Sen. Jill Holtzman Vogel (R-Fauquier County)'s staffers in Richmond on Jan. 28 that coincided with Equality Virginia's annual lobby day. "Right now we are separated from so many protections that are enjoyed by other families and we fundamentally don't feel that the state should be defining family for us."
Oral arguments in a second lawsuit that two same-sex couples – Timothy Bostic and Tony London of Norfolk and Carol Schall and Mary Townley of Richmond – filed against the commonwealth's marriage amendment last year will take place in the U.S. District Court for the Eastern District of Virginia in Norfolk on Tuesday.
Urbanski excluded the plaintiffs in the Bostic case from the class action lawsuit.
"We want to be clear that we're fighting for families across the state," said Claire Guthrie Gastañaga, executive director of the ACLU of Virginia. "This marriage ban affects families in a number of different ways by denying them the many protections that come with marriage. It's important that our case address the many ways that families are hurt by our discriminatory laws."
Attorney General Mark Herring last week announced he will not defend the marriage amendment that Virginia voters in 2006 approved by a 57-43 percent margin.
A Virginia House of Delegates committee on Jan. 24 approved a bill state Dels. Bob Marshall (R-Prince William County) and Todd Gilbert (R-Shenandoah County) introduced that would allow any state lawmaker to defend a law if the governor and attorney general decline to do so. Pat Mullins, chair of the Republican Party of Virginia, is among those who have said Herring should resign if he refuses to defend the state's gay nuptials ban.
Gov. Terry McAuliffe on Jan. 27 said he would not appoint a special counsel to defend the marriage amendment after Marshall and 29 other state lawmakers asked him to do so.
Herring's spokesperson, Michael Kelly, referred the Washington Blade to the attorney general's previous comments on the state's same-sex marriage ban when asked about Urbanski's order.
"This is a key issue that the [U.S.] Supreme Court is going to have to decide," Herring told the Blade during a Jan. 23 interview. "If the facts were presented to the Supreme Court, they would strike it down. And it's important that Virginia be on the right side of history and on the right side of the law."
A federal judge on Friday certified a lawsuit that two lesbian couples from the Shenandoah Valley filed against Virginia's same-sex marriage ban as a class action.
Va. county supervisors back resolution against 'required' pronoun questions
Unanimous vote in Stafford County allows school defunding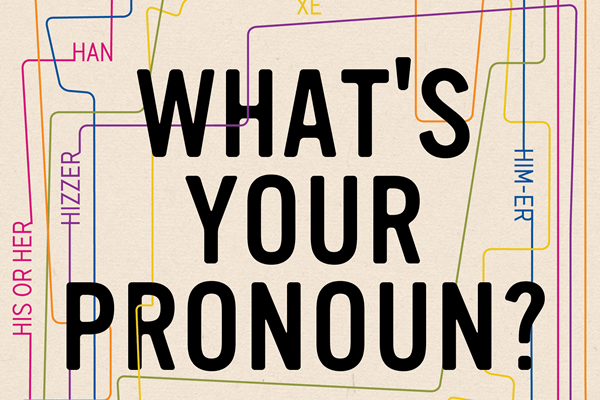 The Stafford County Board of Supervisors on Tuesday unanimously approved a resolution that gives it the authority to deny funds to schools that require students to give their pronouns and teach the 1619 Project and critical race theory.
The resolution denounces "the teaching of the 1619 Project and critical race theory (CRT) and related principles in Stafford County Public Schools," and states the board does not support Stafford County Public School students "being required to identify their chosen pronouns."

The approved document had been updated to change "requested" to give pronouns to "required."

Republican Supervisor Gary Snellings told the board he brought the resolution forward, which passed by a 6-0 vote margin, in response to communication from parents. One supervisor was not present.

Snellings called critical race theory "racism." He also called the New York Times' 1619 Project published on the 400th anniversary of the arrival of enslaved Africans to the Virginia colony a "theory."

Critical race theory is not taught in Virginia public schools, but a state law passed in 2020 requires local school boards to adopt policies that are more inclusive for transgender and non-binary students that follow, or exceed, guidelines from the state's Department of Education.

Snellings said the problem with preferred pronouns was in requiring students to give them. He said that was not in the governing Virginia law.

"This (resolution) does not eliminate anything. It just follows state law," Snellings said.

A Virginia court in July dismissed a lawsuit that challenged the Department of Education's guidelines for trans and non-binary students. Equality Virginia and the American Civil Liberties Union of Virginia were parties to the amicus brief in support of the protections.

"We are deeply disappointed that these adults made such a hateful decision for kids in the community," tweeted the ACLU of Virginia in response to the board's vote.
2021 Best of LGBTQ DC Readers' Choice Award Finalist Voting
Vote for your favorite finalist in our 2021 Best of LGBTQ DC categories through October 3rd.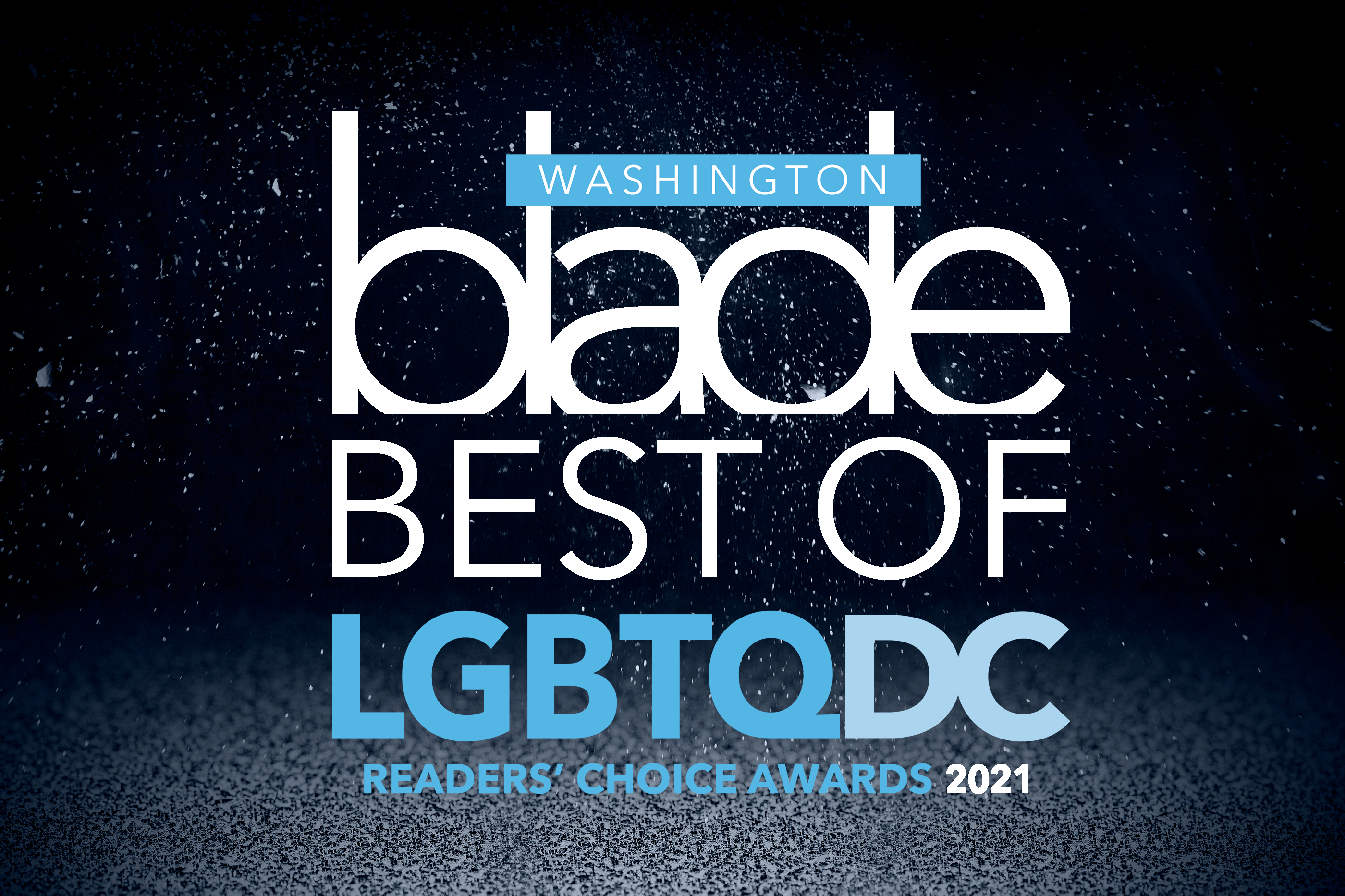 It is Decision 2021! You nominated and now we have our Top 5 finalists. Vote for your favorites in our 2021 Best of LGBTQ DC categories through October 3rd. Our 2021 Best of LGBTQ DC will be announced at the Best of LGBTQ DC Awards Party on October 21st and our special issue will come out on Friday, October 22nd.
Thank you to our sponsors: ABSOLUT, PEPCO, Washington Regional Transplant Community.
Vote below or by clicking HERE.
Veteran restauranteurs to open Drift in Rehoboth
Second Block Hospitality eyes 2022 debut for new raw bar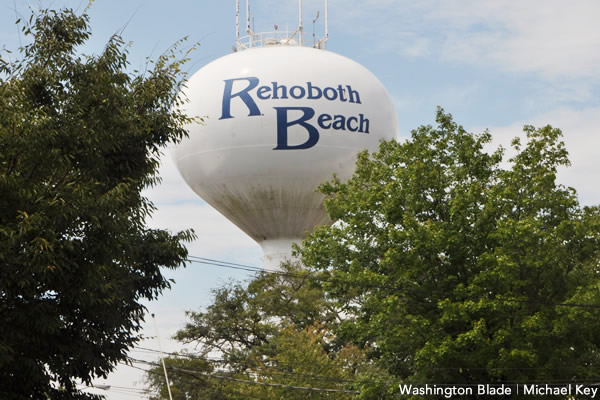 Despite the generally anti-business positions of the current Rehoboth Beach Mayor and some members of the Rehoboth Beach Commission, there are still some entrepreneurs who have faith in Rehoboth Beach.
One such group is the newly announced Second Block Hospitality Group, which brings together local industry leaders Lion Gardner, Tyler Townsend, Bob Suppies, and David Gonce.
According to the partners, "The mission of Second Block Hospitality is simple…to deliver exceptional hospitality. Second Block projects will be designed to become places that matter; that bring the community together. They aim to create unique spaces that foster positivity, a creative atmosphere, and memorable experiences. Driven by this philosophy we are thoughtful in everything we do, down to the smallest detail. In all our endeavors we are committed to crafting unique guest experiences through innovative design, authentic flavors, and warm hospitality."
Their first new venture, Drift, will be a raw bar and dining room on Baltimore Avenue. The new project, already underway, is a massive restoration designed to transform the existing building, originally built in 1890 and used as a camp meeting house, into a modern structure with historic charm. Drift restaurant will feature a refined design, open airy spaces and lots of glass for open vantage points with an indoor/outdoor bar area and intimate back patio that will add to the allure of Baltimore Avenue.
"We could not be more excited to be breaking ground on another passion project," said Suppies. "Coming through the last year brought many new challenges to our industry, but we were able to get very creative and grow as a company, so this new venture is very exciting for us."
Another of the partners, Gardner, brings his skill set as a longtime chef to the new venture.
"One of my roles in the company will be to oversee the menu and kitchen at Drift and all of our projects moving forward," Gardner said. "The great thing about our ownership group is that even though each partner has his own area of expertise, there is collaboration across the board; we are all involved in all aspects of the business. I am excited to learn and contribute in other areas as well, and luckily for me I'm working with a group of really talented, experienced and passionate guys."
Drift is slated to open sometime in early 2022, and things are in full swing for the new restaurant owners, including menu planning. Townsend said, "Drift will be a true raw bar focusing on the art of raw seafood and not just oysters, along with traditionally prepared dishes influenced by the sea. From a beverage standpoint we will feature craft cocktails and eccentric wine and beer offerings. Think small and intimate, rustic and classic, yet casual with a focus on culinary inventiveness and creative spaces." and good times. For more information visit driftrb.com.