Black voters on support for white mayoral hopefuls
For some in D.C., appeal of Evans, Wells transcends race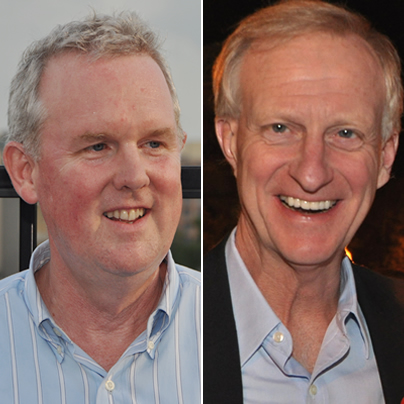 D.C. political races are often divided by race. Even when all of the viable candidates are African American, support for a particular candidate still is usually easily discernable by race and geography. This year, we will probably have the closest Democratic mayoral primary since home rule. It is also the first year that we have white mayoral candidates who have a reasonable chance to be elected mayor.
Based on history, conventional wisdom suggests that most African Americans will support one of the African-American candidates. However, there are some black District residents who are strongly supporting white mayoral candidates in the Democratic primary. It may surprise some folks that the African Americans who are unabashedly supporting Tommy Wells or Jack Evans, the two white Democratic candidates, are quite diverse in background. Once you start discussing Wells' and Evans' campaigns with their African-American supporters, you realize that they are a hard group to generalize.
Dominic Sanders, 23, is a senior social work major at Millersville University and he defies every stereotype of a Tommy Wells supporter. He is an African American, native Washingtonian from humble beginnings, who grew up in several Ward 6 neighborhoods in Southeast and Southwest Washington. This May, he will become the first person in his family to graduate from college.
Sanders met Wells through late D.C. activist Jan Eichhorn when he was six. He kept asking Eichhorn, who organized a local mentoring and tutoring program, for a mentor and eventually she introduced him to Wells and they have been friends ever since.
"Tommy exposed me to a lot," Sanders said. "He took me on an airplane for the first time at 12. It was my first time out of D.C. He took me to a cabin in Minnesota with his family. He also sent me to basketball and baseball camps out of my community. He showed me that there is stuff bigger than where I live."
While Sanders' support of Wells has a lot to do with the bond they developed over the years while Wells mentored him, he clearly believes that Wells is the right choice politically. When discussing Wells' politics, he mentioned Wells' minimum wage challenge this past December, where Wells purchased groceries and traveled on a minimum wage salary of $8.25 per hour for one week to show how difficult it is to live in D.C. on minimum wage.
"I don't think there's another candidate who will go as far as him to prove his point," Sanders said. "He's always willing to push the envelope and do things the average person wouldn't do. He's the first white guy I saw who would come to pick me up in the hood, wait 20 or 30 minutes in a car, and not think about it."
"I look at his whole track record. When I first met him he was an ANC commissioner, then he got on the school board, then the City Council, and now he's running for mayor. That's my motivation that you can always do more than what you do.  You watch the stuff he does for people. I know I'm not the only person he helped out and mentored. He took me to play basketball with the kids in the youth detention center in Northeast and there were no cameras around, we would just go. He's that down to earth and that grounded."
Jacques Point Du Jour, 27, is also an African-American native Washingtonian. He lives in Ward 6, works as an assistant at a legal consulting firm and supports Jack Evans for mayor. He was introduced to Evans by one of his friends and he believes that Evans' "history has been nothing but amazing. He played a vital part in revitalizing 14th Street. I remember 14th Street 20 years ago and I see what it is now."
Point Du Jour said he did not consider race when deciding to back Evans. "It's 2014 and it shouldn't be about race," he said. "Race tends to get in the way of the greater role."  He hasn't experienced any backlash from his friends for supporting a white mayoral candidate. Many of his friends aren't even paying attention to the election. "People in their mid or late 20s don't think supporting a mayoral candidate is relevant," he said, "but I think it's extremely important."
Point Du Jour, who described his political leanings as "Democratic toward the liberal end of the spectrum," said Evans' pro-business reputation does not bother him at all. "If you don't have business connections, how would you create jobs and bring in more prosperity."
He thinks that Evans can serve the entire city. "I heard him talk about meeting with communities in Ward 8 and how it's important for them to take part in the prosperity."
Maceo Thomas, 42, a property manager from Ward 7, is a Wells supporter. Thomas said he supports Wells because "there is a real issue around integrity in our government. It's not confined to D.C., but we have a big problem in D.C. I watched Tommy from afar and watched him get punished in the Council for doing what's right."
"People are rushing to get into Ward 6, into the Capitol Hill area, because of the schools and the amenities," Thomas said. "Tommy was in a leadership position to help the community get those things. Those are the same things we want in ward 7 and east of the river."
When asked about any resistance that he has faced in supporting a white mayoral candidate, Thomas acknowledged that when he "went door knocking with Tommy near the Minnesota Avenue Metro, some folks responded that [Wells] is white." However, Thomas said that after people started "talking to Tommy for a little bit, they were shaking their head and following along in the conversation."
Thomas said he did not consider race when he decided to support Wells. "Black people are much smarter than people give us credit for," he said. He added that people are wrong "if they think we wouldn't vote for Tommy Wells because he's white." Thomas attributes Wells' limited support outside of Ward 6 to there not being "a lot of media around Council members, so people don't know who he is. As more people examine who he is, I think they will give him a chance."
While I personally have limited my mayoral choices to three candidates — one of the candidates featured here, along with two of the leading African-American candidates — I would be disingenuous if I did not acknowledge that race, or more so the ability to appeal to all races, is at least part of my consideration. I would never vote for anyone who I don't believe is qualified to run the city well, but it is also important to me that all Washingtonians feel that they are a valued part of the city. Candidates of any race can do that, but it is imperative for the next mayor to have that quality.
Lateefah Williams' biweekly column, 'Life in the Intersection,' focuses on the intersection of race, gender and sexual orientation. She is a D.C.-based political and LGBT activist. Reach her at [email protected] or follow her on Twitter @lateefahwms.
Key West doesn't need more, or bigger, cruise ships
Seeking a balance of 'environmental protection and sustainable tourism'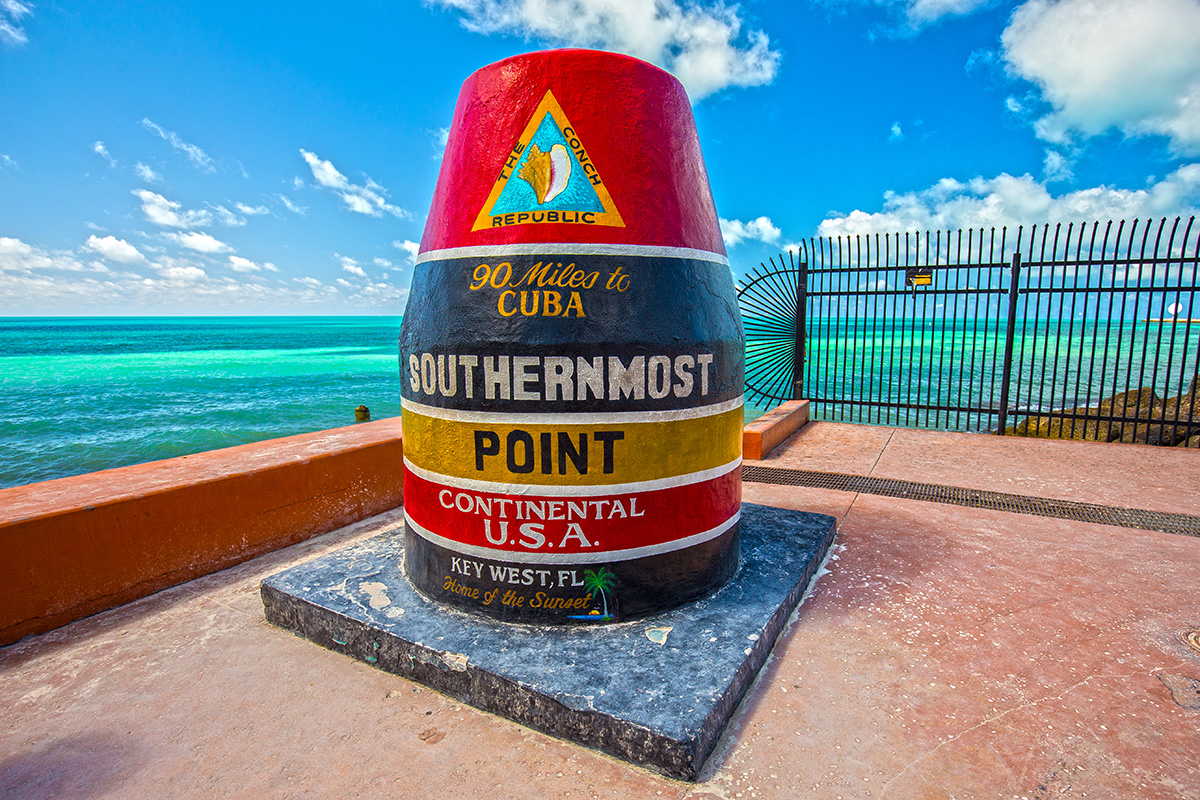 There is a fight today about whether they should let more, and bigger, cruise ships dock in Key West. The New York Times recently wrote about it. As someone who has spent many memorable vacations in Key West, I side with those who say "no" to more cruise ships. The organization Safer, Cleaner, Ships, is fighting to keep more, and larger, ships, out of Key West. They have the right idea.
The question that should be asked is: "What kind of an island do the people living on Key West want?" And the answer should drive the decision of the Florida Legislature, and Governor DeSanctimonious. Unfortunately, it may be decided based on political donations the governor received. One resident of Key West, Christopher Massicotte, co-founder of Duval Street Media, said, "Key West voters overwhelmingly supported reducing cruise ship size, and the number of daily disembarkations. Then greedy Mark Walsh, who owns the dock, went straight to the governor and the legislature asking them to overturn the will of the people for his own financial gain, greased with a $1 million contribution to DeSantis's campaign for president. The citizens of Key West aren't trying to stop all cruise ship traffic, or bring the city back to 'The good old days.' We are trying to create a balance of environmental protection and sustainable tourism."
I cruise regularly and love it and have traveled to Alaska on a cruise and woke up one morning on the ship in Ketchikan, to step out on the balcony and see six massive ships, and hundreds of busses on the pier, ready to take passengers on tours. In Key West, that won't happen. Instead, the thousands of passengers will not get on busses, rather throng the main street (Duval), from one end of town to the other, making it look more like Times Square, instead of a sleepy little island, which is what always attracted people to the idea of Key West. It is what attracted Hemmingway. It attracted President Truman to set up his winter White House. Everyone going to visit Key West heads to the Southernmost Point in the U.S. to snap their photo. One doesn't need thousands more people heading there all at once. Just the thought of this would have Hemmingway and Truman turning over in their graves.
I always thought Key West did fine with an airport, and people coming to visit by car, then staying in a hotel, or guesthouse. I often stayed at one of the great little guesthouses, or some of the smaller hotels, on the island. I remember the larger ones being on both ends of Duval Street. There were great bars and restaurants, and you could amble down Duval slowly, enjoying the sound of the music coming out of the bars — think Jimmy Buffett.
I loved Key West when it was a gay Mecca, having the first openly gay mayor of a city. At the time there were lots of gay guesthouses and clubs. I remember dancing at the Copa, and there was the dock on the southern side of the island, next to the one tiny beach, which locals called 'dick dock.' It was a great spot for nude sunbathing, as was the pool at the Southernmost Motel. That period ended when the gay community moved to South Beach in Miami. Key West is still welcoming to the LGBTQ community. There is the iconic La Te Da hotel, on Duval Street, with its tea dance. Performing there is another Key West icon, Christopher Peterson, a female impersonator extraordinaire. Christopher said, "Unfortunately I don't think we need to dredge again the beautiful coral reef we live on, just to have 10,000 more people here for six hours, adding nothing to the economy because they eat and drink on the ship for free." He added, "Bigger is not always better unless it's in the bedroom…. king-size bed…. dirty minds!"
Numbers can always be used in many ways, but the Times column reported "Before the pandemic, nearly a million people a year were visiting Key West aboard cruise ships. But when Covid-19 brought that to a halt, the city's $2.4 billion tourism industry, responsible for 44 percent of its jobs, did not collapse. Instead, hotel tax revenue rose 15 percent, and with 1.4 million arrivals, the airport set a record in 2021."
If that is enough revenue to keep Key West being the wonderful place it is to live and visit, it seems adding thousands of more day trippers out of cruise ships isn't going to make the place better. Rather, it will hurt the environment, and make things worse.
Peter Rosenstein is a longtime LGBTQ rights and Democratic Party activist. He writes regularly for the Blade.
Most of America opposes Speaker Johnson's anti-LGBTQ hate
No one should have their identity politicized so GOP can score points with its base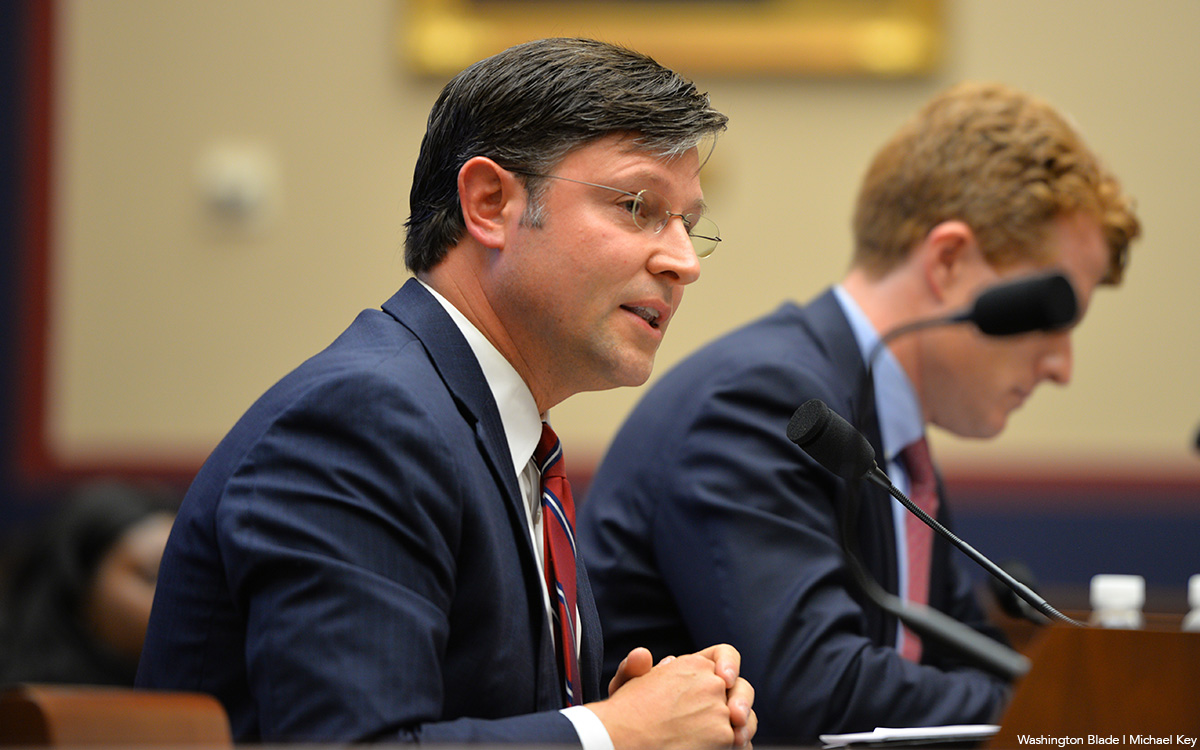 When I was a kid, I was afraid to come out to my religious family – at the time, gay marriage was still illegal. Fortunately, times have changed: My family is supportive of me for who I am and I now plan to marry my partner one day. But the newest speaker of the House jeopardizes that dream, making me fear the life I have planned with the person I love will soon fall out of reach.
Recently, after three weeks of chaos, the House of Representatives elected Mike Johnson (R-La.) as speaker. His extremist rhetoric and horrific record of discrimination toward the LGBTQ community doesn't represent where most of America is – but it does clue us into the priorities of today's Republicans.
The love that I and my partner have built over our three years together is the same as straight couples. Yet Johnson's legislative record flies in the face of that as he's argued to uphold bans on same-sex marriage, sought to ban inclusion of gay couples in employment benefits, and compared gay marriage to bestiality. It's impossible to feel optimistic that, with a background like that, Johnson will protect my rights during his tenure.
The entirety of my community feels the same apprehension. My coworker, Mads Stirling, who came out as a nonbinary trans person in 2021, has the same fears that I do. They found that being empowered to live as their authentic self through hormone replacement therapy (HRT) and changing their driver's license gender marker improved their mental health.
"But even as I was transitioning with the crucial support of family, friends, coworkers, and the local government, I felt terrified as I watched Republican-led states roll back rights for trans people," Mads said.
Johnson contributed to the dangerous climate that spurred these attacks, speaking in favor of banning gender-affirming care for transgender youth and joining a contingent of politicians who proposed more than 500 anti-LGBTQ bills in the U.S. in 2023. In his new role as speaker, Johnson could even help unravel important protections like federal nondiscrimination laws.
It feels like our country is moving backward and that nowhere is safe for people with identities like mine. Having been there myself, my heart breaks for LGBTQ children who will hear the new speaker's horrible homophobia and transphobia and feel unsafe being their authentic selves. No person, least of all children, should have their identity politicized so the Republican Party can score points with its members.
It is appalling that while 70% of Americans support gay marriage, we have a speaker who opposes it. It is appalling that while gender-affirming care reduces suicidality in trans adults and children, we have a speaker that wants to deny life-saving care to them. It is appalling that, in 2023, a person in power can spread such hatred toward a group of people for simply existing.
The Speaker of the House should be a voice for all Americans, representing our interests and embodying the role of a leader. But as a gay Black man, it is impossible for me to feel that Johnson — and the Republican Party he answers to — can ever represent us when they work so actively against us.
The Republican Party and Mike Johnson have demonstrated over and over again that protecting and uplifting LGBTQ+ people is not a priority. We expect Johnson intends to serve only his own party's extremist agenda by further isolating and oppressing LGBTQ people — after all, they maneuvered him into power. We fear the erasure of LGBTQ identities entirely by disappearing us from public life and making our private lives intolerable by criminalizing our families and our healthcare.
America deserves better than Mike Johnson. We can never tolerate nor normalize Johnson's hateful rhetoric toward LGBTQ people, and now that he has a national platform, it's more important than ever to speak out and vote against the GOP's extremist policies. We must continue our work to elect representatives that will champion LGBTQ people and fearlessly defend their rights so that in the future, no one with views like these can assume a place in Congress.
We deserve leadership reflective of the American people and that's not Mike Johnson or the GOP's anti-LGBTQ agenda.
Mike Griffin is senior electoral organizer for D.C.-based Community Change.
This World AIDS Day, we must protect access to HIV medicines
We stand on the precipice of ending the epidemic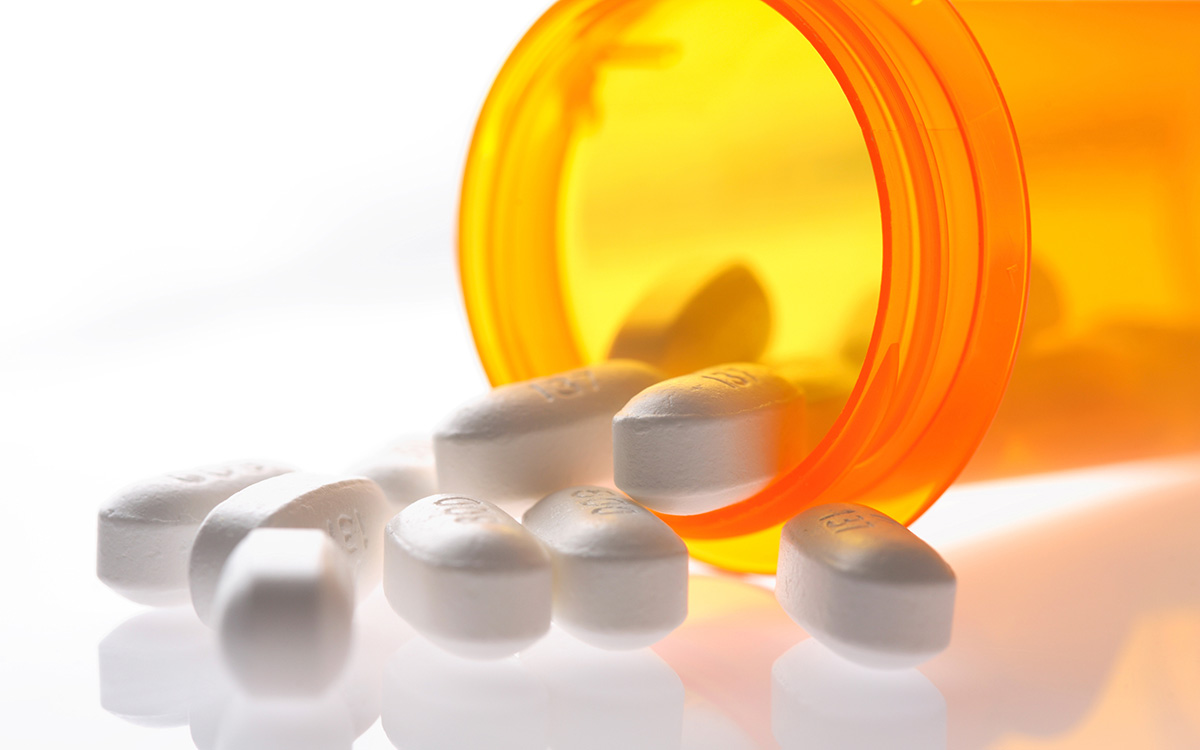 As a physician who has worked with patients living with HIV since the AIDS crisis in the 1980s, I've seen the darkness and the light.
Back then, it was a scary, anxious time—not only for patients, but also for clinicians. We lacked effective medical treatments. Patients swallowed handfuls of pills. These complex regimens often worked only for short periods of time and brought difficult side effects. Contracting HIV seemed like a painful death sentence—and one that too often lacked dignity, as many morticians then refused to embalm those who had succumbed to the disease.
Today, the reality is much brighter. I now regularly counsel my patients who contract the virus to plan on living a full life into their golden years. With longer lives, more people now access prescription HIV drugs from Medicare than ever before. While we still lack a cure, we stand on the precipice of ending the epidemic because we know people cannot transmit the virus through sex when they have undetectable levels of HIV. This incredible step forward—a concept known as U=U, or undetectable equals untransmittable—is due in large part to the steady supply of a wide variety of antiretroviral medications. So long as patients have access to quality care and the right medicine, HIV is now a manageable disease.
One important but unsung hero in this progress? An obscure federal law with long, bipartisan support, known as the "six protected classes" policy. It mandates that Part D prescription drug plans cover "all or substantially all" medications in six protected classes. It helps Medicare beneficiaries with some of the most serious health conditions: not only HIV, but also cancer, epilepsy, and those at risk of organ transplant rejection. Now that policy is under threat because pharmacy benefit managers—or the drug middlemen who decide which drugs your plans include and your pharmacy carries—are pressing the federal government to weaken the policy to pad their bottom lines.
For those living with HIV, the stakes could not be higher. Until we have a cure, patients must take drugs regularly and diligently for the rest of their lives. Thanks to decades of incredible innovation, there are now 23 different antiretrovirals in nine different drug classes available to those living with HIV. I have prescribed every single one. Sometimes, I'll prescribe from nine different two- or three-drug single tablet co-formulated combinations to find the most effective option for a patient.
While patients have more options, they still face challenges adhering to their regimen. Some experience a gap in coverage due to loss of insurance or a switch in plans. Copayments can become a financial barrier. Others might experience side effects or have conditions making a particular medication unsuitable.
These antiretroviral medications are not interchangeable. If a patient doesn't take the exact medicine they need, they risk side effects, problematic medication interactions, and possibly developing resistance to HIV. If the virus comes back, it is genetically unforgiving. Now resistant to an entire class, the virus steals precious options for the patient, particularly those who have been living with HIV for decades. To overcome this, I need—my patients need—every single option at their disposal. The only way I can keep my patients maximally suppressed, living well, feeling good, and able to live a full, healthy life is if they have access to the full range of drugs.
We have come a long way. Over the past decade, we have driven new deaths down by 70 percent and new infections down by 40 percent worldwide. But this progress is not guaranteed. If we eliminate the number of antiretrovirals available to patients, the danger of a backslide into resistant strains of the virus is real.
As we recognize World AIDS Day, let us not only remember the millions this disease has taken, but let us also recommit ourselves to the 40 million people worldwide living with HIV and many more who are at risk of contracting it.
Let's protect this critical federally protected drug class policy that has delivered so much progress. We can't slide back into darkness. We must keep pushing forward into the light.
Dr. James A. Sosman is a recognized leader in the field of HIV/AIDS medicine and serves as medical director for the Midwest AIDS Training and Education Center.