Gay man says priest refused to give last rites
Incident at Washington Hospital Center angers LGBT Catholic group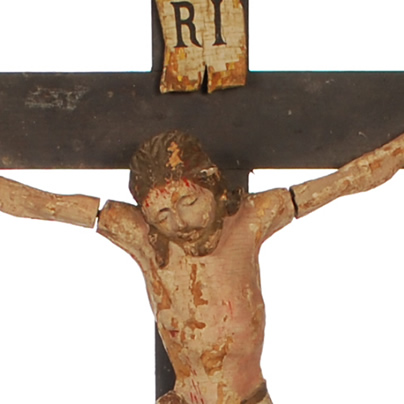 A Roman Catholic priest working as a chaplain at D.C.'s Washington Hospital Center refused to give last rites and communion to a heart attack patient earlier this month after the patient told him he's gay and believes Pope Francis is sympathetic to gay people, the patient told the Blade.
D.C. resident Ronald Plishka, 63, a retired travel agent and lifelong Catholic, said he asked a nurse to arrange for a priest to see him on Feb. 7, one day after he was admitted by ambulance to the hospital emergency room for a heart attack. He said that at the time he wasn't sure he would survive.
A short time later, Plishka said, Father Brian Coelho, a priest assigned to the hospital's Department of Spiritual Care, arrived at his bedside. He said Coelho offered to take his confession before proceeding with communion and last rites, which the church now calls the sacrament of anointing of the sick.
"We started talking and I told him I was so happy with this new Pope because of his comments about the gays and his accepting the gays," Plishka said. "And I mentioned that I was gay. I said it and then I asked him does that bother you? And he said, 'Oh, no, that does not bother me,'" said Plishka.
"But then he would not proceed with administering the last rites or communion. He couldn't do it."
According to Plishka, Coelho, who brought a supply of holy water to his hospital room, never said in so many words that he was refusing to administer communion and last rites.
Asked what Coelho told him, Plishka said, "Well, I mean he stopped. He would not do it. By him not doing it I assumed he would not do it because why was he getting ready to do it and all of a sudden when I say I'm gay he stops?"
Plishka said Coelho gave no reason for not giving him the sacraments he requested but offered instead to pray with him.
"He said what he wanted to do," said Plishka. "He wanted to pray. That's what he wanted to do. He said well I could pray with you. And I just told him to get the fuck out of here — excuse me. But that's what I told him."
The patient with whom he shared the hospital room overheard some of what was said and asked him, "What in the name of God happened?," Plishka said.
"And then the doctors came in and told me to calm down or I'm going to have another heart attack," he said.
Coelho, whose photo appears in the Washington Hospital Center's online staff directory of hospital chaplains, did not return a call from the Blade seeking comment on his interaction with Plishka.
So Young Pak, Washington Hospital Center's director of media relations, said the Archdiocese of Washington assigned Coelho to serve as a Catholic chaplain at the hospital. She said the hospital did not hire Coelho.
Pak released a statement to the Blade saying the hospital cannot comment on the specifics of the interaction between Coelho and Plishka "because we were not a party to it."
But her statement says the hospital is taking "our patient's concerns very seriously." She said the Human Rights Campaign Foundation recognized Washington Hospital Center last year as a "Leader in LGBT Healthcare Equality."
"We want to hold true to this important commitment to the LGBT community and to all of our patients," she said. "It is our expectation that all who offer spiritual care to patients in our hospital adhere to our values and extend excellent care, both physical and spiritual, to all patients regardless of their faith traditions," she said.
Pak added, "Our Department of Spiritual Care will reinforce our expectations with this priest and his superiors."
Plishka said the treatment he received from the hospital itself was "excellent" and praised the hospital and its doctors for saving his life.
Chieko Noguchi, a spokesperson for the Archdiocese of Washington, which has jurisdiction over D.C. area priests working as hospital chaplains, said her office would have no comment at this time.
A June 2010 biography of Coelho published on the Archdiocese website says Coelho was appointed at that time as parochial vicar at St. Mary Parish in Landover Hills, Md. It says he was "born in India and attended seminary there prior to entering the Archdiocese of Washington's Redemptoris Mater Seminary."
The biography says he was ordained on May 26, 2007 and served as a parochial victor at St. Mary of the Mills in Laurel, Md., and at St. Elizabeth Parish in Rockville, Md., in previous assignment.
Pak said Coelho began his tenure as chaplain at Washington Hospital Center in October 2013.
Officials with the LGBT Catholic organizations Dignity U.S.A. and Dignity Washington expressed disbelief that a priest would refuse to offer last rites and communion to a patient in need.
"This is just abhorrent and not Christ-like at all," said Dignity Washington President Daniel Barutta. "I can't imagine where that priest is coming from."
Henry Huot, a retired Catholic priest who serves as chair of Dignity Washington's Pastoral Ministry Committee, said longstanding Catholic practice calls for priests to provide the sacraments to people in situations similar to Plishka.
"Any baptized Christian ought not to be denied the sacraments at his or her request," Huot said. "And that is a cardinal rule of pastoral care. So I don't know what was going through the mind of this hospital chaplain to deny this man the sacraments," he said. "It violates this cardinal rule."
Huot and other Dignity officials, including a priest who asked not to be identified, said no church rule or policy says sacraments should be withheld to people because of their sexual orientation.
"The fact that conditions existed for a priest to make this call is upsetting," said Dignity USA President Marianne Duddy-Burke. "There should be very clear standards. You minister to the person in need without judgment and without conditions," she said. "It is not the role of the priest to cause the person in distress additional hardship."
Duddy-Burke said it's the responsibility of the Archdiocese to set pastoral care standards for priests under its jurisdiction.
"And I would hope that if this case is brought to the attention of Archdiocesan officials, as it should be, that they would respond appropriately and discipline this priest and make it known to every priest and every person that's providing pastoral care in the Archdiocese that people should be treated as children of God first."
Barutta said the group's pastoral committee headed by Huot has a list of priests on call to provide pastoral care for people in situations similar to Plishka.
"Can you imagine Pope Francis being at that hospital?" Barutta said. "He would be siting by the bedside and be with this guy for more than an hour. I'm almost positive of that."
Plishka said he is thankful that, unlike his encounter with the priest, his medical treatment at the Washington Hospital Center worked out well. In what he called state of the art cardiac procedures, he said doctors implanted stents through a catheter to reopen clogged arteries in his heart. Much to his surprise, the hospital discharged him just three days after he was admitted, with instructions that he adhere to several weeks of rest and outpatient treatment.
Once at home, Plishka said he called the hospital chaplain's office to lodge a complaint against Fr. Coelho. He said he also called the Basilica of the National Shrine of the Immaculate Conception next to Catholic University, where he has attended Mass nearly every Sunday for years.
"They have a priest on call," he said. "So he called me back and said he agreed with what the priest at the hospital did. He said unless you're willing to change and basically become somebody you're not, then this priest had every right to do that, to refuse you communion and to refuse you the last rites of the church," Plishka said.
He said he doesn't recall the priest's name but recalls the priest saying he was the one assigned to take calls from members of the community on that day — Feb. 8.
Ironically, Plishka said, a minister from another denomination came to his hospital room and gave him the spiritual support he didn't receive from Fr. Coelho. In response to a call to the hospital by one of his friends, who Plishka had told of his encounter with Coelho, the hospital sent a Methodist minister to see him in his hospital room shortly after Coelho's visit.
"He prayed with me and gave me communion and all of that," said Plishka. "But it's not the same. It's not my religion, you know? I've been a Catholic all my life and for them to refuse me a sacrament and to refuse me communion? It destroyed me."
Now, Plishka said, he decided to speak out about his experience with the hope that it might make a difference.
"I think there comes a time when as a gay man you have to take a stand, you know? It's just intolerable to be treated like you're nothing. And I could have died. And all I did was ask for the rites of the church that are due to me. But because I'm gay I'm denied that."
Youngkin reiterates opposition to marriage equality
Va. gubernatorial candidate says issue 'legally acceptable' in state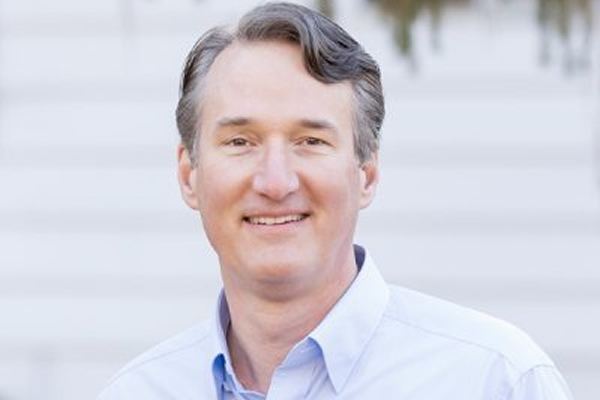 Glenn Youngkin in an interview with the Associated Press has reiterated his opposition to marriage rights for same-sex couples.
Youngkin—a Republican who is running against Democrat Terry McAuliffe to succeed Virginia Gov. Ralph Northam—said in an interview published on Friday that he feels "called to love everyone." Youngkin then reiterated his opposition to marriage equality before he added it is "legally acceptable" in the state.
"I, as governor, will support that," Youngkin told the AP.
McAuliffe was Virginia's governor from 2014-2018.
Same-sex couples began to legally marry in Virginia a few months after McAuliffe took office.
McAuliffe in 2014 became the first governor of a Southern state to officiate a same-sex wedding. The lesbian couple who McAuliffe married recently appeared in one of his campaign ads.
McAuliffe on Friday criticized Youngkin. "As governor, I worked my heart out to keep Virginia open and welcoming to all," said McAuliffe in a tweet. "This type of bigotry and intolerance has no place in our commonwealth."
As governor, I worked my heart out to keep Virginia open and welcoming to all. This type of bigotry and intolerance has NO place in our Commonwealth. https://t.co/T8olFwkszP

— Terry McAuliffe (@TerryMcAuliffe) October 22, 2021
The anti-LGBTQ Family Research Council, which the Southern Poverty Law Center has categorized as an extremist group, earlier this month endorsed Youngkin, but Log Cabin Republicans are among the groups that have backed his campaign. The Human Rights Campaign in 2019 named Youngkin's former company, the Carlyle Group, as a "Best Place to Work for LGBTQ Equality" in its annual Corporate Equality Index.
D.C. school board calls for LGBTQ-inclusive teaching standards
Sweeping resolution proposing content in curricula approved unanimously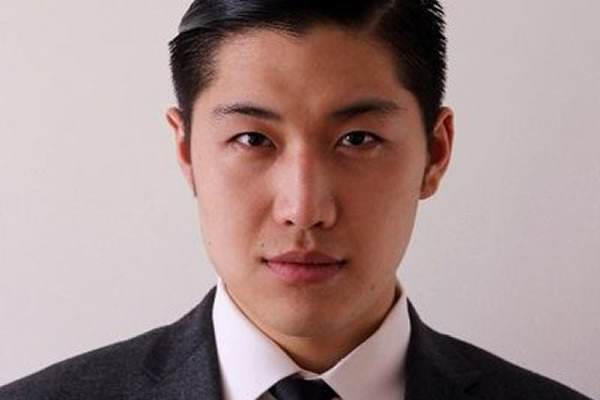 The D.C. State Board of Education voted unanimously on Oct. 20 to approve a resolution calling for LGBTQ+ Inclusive Education Standards for the city's public schools that "reflect on the political, economic, social, cultural, and scientific contributions and experiences of lesbian, gay, bisexual, and transgender people."
The two-page resolution, which was introduced by gay State Board of Education member Allister Chang, who represents Ward 2, cites national research showing that students who have access to LGBTQ+ curricula in their schools "are more likely to report lower frequency of bullying, lower levels of depression, more accepting peers, and greater feelings of safety in school."
The resolution states that research also shows that multicultural education, including the teaching of LGBTQ topics, "helps prevent the formation of bias and prejudice and creates more democratic communities."
LGBTQ rights advocates have long considered the local D.C. government through its mayor and City Council to be highly supportive of the LGBTQ community. But Chang and other supporters of the resolution approved by the board Wednesday night say their research shows that D.C. public schools, while supportive of LGBTQ students, are far behind the school systems in several other states in the inclusion of LGBTQ topics in school curricula.
As an example, supporters of the resolution point out that curriculum standards for social studies classes in the D.C. school system include only one mention of LGBTQ people in a teaching section related to victims of the Holocaust.
Unlike most other cities and states, under current D.C. law, the school system is controlled by the mayor through the D.C. Department of Education, which is headed by a Deputy Mayor for Education and who, in turn and in consultation with the mayor, appoints a State Superintendent of Education who oversees the day-to-day operations of the schools.
Under a change in the education statute approved by the D.C. Council and signed by then-Mayor Adrian Fenty in 2007, the school board, which was renamed the State Board of Education, became a mostly advisory body on education matters with some statutory authority to approve education standards on which school curricula are based.
Thus, the resolution approved by the board on Wednesday "advises" and "recommends" that the State Superintendent of Education develop school curricula, guidance for teachers, and school-based leaders and staff "in providing LGBTQ+ inclusive lessons and practices in their classrooms."
The resolution concludes by recommending that the State Superintendent of Education conduct a survey of students within two years after the Oct. 20 adoption of the resolution "to establish baseline data and to gain an understanding of the current experiences of LGBTQ+ students across the district and what all students know and understand about the contributions and experiences of LGBTQ+ people in the relevant subject areas."
Chang and other members of the State Board of Education noted at the Oct. 20 meeting, which was virtual, that Will Beckerman, who graduated this year from D.C.'s School Without Walls High School, played an important role in conducting the research used to prepare the LGBTQ standards resolution and helped in the drafting of the resolution.
Chang noted that much of the background information used to draft the resolution came from Beckerman's senior year school research paper and advocacy project that focuses on the topic of LGBTQ-inclusive education.
In comments supporting the resolution, Chang also spoke about how the very limited LGBTQ content he encountered during his high school days helped him accept himself as a gay youth.
"As a student myself, I don't remember a single mention of any LGBTQ people in any of my classwork until I read Thomas Mann in my senior year in high school," Chang said. "And in Death in Venice, this Nobel Prize winner touches upon his struggles with homosexuality but never actually names it explicitly," Chang told fellow board members.
"And I remember holding on to this novella despite the self-hatred that's woven throughout this story because it was the first time that I saw this aspect of my identity reflected in my class work," he said. "My hope – and I think this hope comes true with this resolution tonight – is that future generations of LGBTQ students have more opportunities to see themselves reflected in their class work and to feel less isolated by their class work than I did growing up."
It couldn't immediately be determined whether D.C. Mayor Muriel Bowser will endorse the school system changes proposed by the resolution approved by the State Board of Education.
The full text of the resolution follows:
State Board of Education Resolution
On LGBTQ+ Inclusive Education Standards
SR21-7
WHEREAS, the 2019 District of Columbia Youth Risk Behavior Survey found that lesbian, gay, and bisexual students make up 15.9 percent of high school students in the District and transgender students make up1.9 percent of District high school students;
WHEREAS, in the District, these students, in comparison to their heterosexual peers, experience double the rate of bullying on school property, report higher rates of being removed from class for disciplinary reasons, and are more than twice as likely to experience suicidal ideation;
WHEREAS, national data shows that lesbian, gay, and bisexual students are significantly more likely to receive grades of D or F than their heterosexual peers and were more likely to be truant;
WHEREAS, consistent research suggests that students with LGBTQ+ inclusive curricula in their schools are more likely to report lower frequency of bullying, lower levels of depression, more accepting peers, and greater feelings of safety in school—and this safety leads students to report higher attendance, higher GPAs, a greater sense of belonging in the school community, and higher educational aspirations;
WHEREAS, research shows that multicultural education helps prevent the formation of bias and prejudice and creates more democratic communities ;
WHEREAS, the State Board of Education recognizes the need to have revised social studies standards that create "windows and mirrors" so students see themselves and people like them reflected in the content of standards and curriculum, as well as having the opportunity to learn about diverse people, cultures, places, and experiences unlike themselves—explicitly noting that the current standards emphasize the lives of presidents and other figures who held/hold power and under-represent or lack representation of people and groups like those identifying as LGBTQ+, and their respective histories;
WHEREAS, in the State Board of Education's review and revision of the social studies standards, the State Board called upon the Office of the State Superintendent of Education (OSSE) to "seek standards writers who reflect the demographics and experiences of District students and of the communities they are writing about" sharing a list of examples that included writers identifying as LGBTQ+;
WHEREAS, the State Board of Education is committed to ensuring students acquire the knowledge and skills necessary to be engaged global citizens in a diverse democratic society; and,
WHEREAS, the State Board of Education has a commitment to promote equity, introduce policies to reduce disparities between students, and create safe school environments for all students.
NOW, THEREFORE, BE IT RESOLVED THAT, upon the next revision of any District of Columbia state education standards, the State Board of Education should adapt standards, when appropriate, that reflect on the political, economic, social, cultural, and scientific contributions and experiences of lesbian, gay, bisexual, and transgender people;
BE IT FURTHER RESOLVED THAT, the State Board of Education advises the Office of the State Superintendent of Education (OSSE) to provide guidance to teachers and school-based leaders and staff on creating inclusive lessons in science and English language arts (ELA) classes that align with Next Generation Science Standards (NGSS) and Common Core ELA standards, respectively;
BE IT FURTHER RESOLVED THAT, the State Board of Education recommends that the Office of the State Superintendent of Education (OSSE) implement professional development for teachers and school-based leaders and staff to aid them in providing LGBTQ+ inclusive lessons and practices in their classrooms, such that that the professional development includes: workshops for local education agencies (LEAs) and teachers to draft curriculum related to LGBTQ+ topics in their subject areas, lessons on use of inclusive language in the classroom, lessons on ensuring LGBTQ+ students' safety and confidentiality while maintaining respect for their name and pronouns, and mandatory diversity training related to the LGBTQ+ community; and,
BE IT FINALLY RESOLVED THAT, the State Board of Education recommends that the Office of the State Superintendent of Education (OSSE) survey students within two (2) years of adoption of this resolution to establish baseline date and to gain an understanding of the current experiences of LGBTQ+ students across the district and what all students know and understand about the contributions and experiences of LGBTQ+ people in the relevant subject areas.
https://osse.dc.gov/sites/default/files/dc/sites/osse/publication/attachments/2019%20DC%20YRBS%20Report.pdf
Brikett, Michelle et al. "Sexual-orientation disparities in school: the meditational role of indicators of victimization in achievement and truancy because of feeling unsafe." American Journal of Public Health vol. 104, 6 (2014): 1124-8. doi: 10.2105/AJHP.2013.301785
Kosciw, Joseph G., et al. "The 2019 National School Climate Survey: The Experiences of Lesbian, Gay, Bisexual, Transgender, and Queer Youth in Our Nation's Schools." GLSEN, GLSEN, 2020, glsen.org.
Camicia, Steven P. Critical Democratic Education and LGBTQ-Inclusive Curriculum: Opportunities and Constraints. Routledge Focus, 2016.
Camicia, Steven P. "Prejudice Reduction through Multicultural Education: Connecting Multiple Literatures." Social Studies Research and Practice, vol. 2, no. 2, 2007, pp. 219–227.
socstrpr.org/files/Vol%25202/Issue%25202%2520-%2520Summer%25202007/Action%2520Research/2.2.6.pdf
Nellie's agrees to $5,000 fine, 7-day license suspension over brawl
Penalty prompted by security guard dragging Black woman down stairs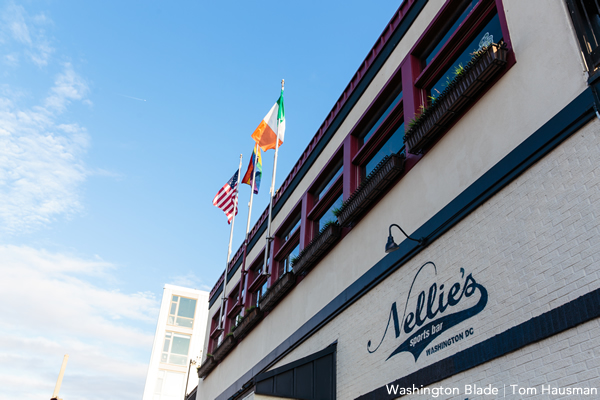 The D.C. Alcoholic Beverage Control Board on Wednesday, Oct 20, approved a compromise agreement it reached with Nellie's Sports Bar that calls for the U Street, N.W. gay bar to pay a $5,000 fine and serve a seven-day license suspension over a June 13 incident in which a Black woman was dragged down a flight of stars by a Nellie's security guard during a brawl between Nellie's customers.
The agreement calls for a license suspension of 24 days with 17 days to be suspended and seven days to be served "so long as the Respondent does not commit any violations within (1) year from the date of this Order," the ABC Board declared in a three-page order confirming the agreement.
The order states that the license suspension will be served from Dec. 20-26 of this year. It also states that Nellie's must pay the fine within 120 days from the date of the order. If the fine is not paid during that time "its license shall be immediately suspended until all amounts owed are paid."
As a final stipulation of the agreement, the ABC Board states that Nellie's must file a "legally compliant security plan" within 10 calendar days of the Oct. 20 order.
The security plan requirement stems from an earlier finding by the city's Alcoholic Beverage Regulation Administration related to the June 13 incident that Nellie's was in violation of several provisions of the city's liquor law, including a provision that a security plan that meets the standards of the city's liquor regulations is in place.
An ABRA investigation of the June 13 incident found, among other things, that "multiple assaults occurred inside the establishment while the licensee was engaged in a method of operation conducive to unlawful conduct."
The action by the Nellie's security guard, which took place during the city's LGBTQ Pride weekend, was captured on video taken by one of the customers on their phone. The video went viral on social media, prompting a series of protests against the bar by LGBTQ activists and Black Lives Matter advocates.
Nellie's issued an apology for the incident the following day and announced it had fired the private security company whose employee, who is Black, dragged Keisha Young, 22, down the stairs. Nellie's also announced it would temporarily close for business to assess what had happened and develop plans for reopening as a safe space for all members of the community. It reopened 35 days later, with protesters continuing to assemble outside the bar for several more weeks.
When the five-member ABC Board on Oct. 20 held a roll call vote to approve what is officially called an Offer-In-Compromise or OIC agreement with Nellie's that includes the fine, license suspension, and other provisions, gay ABC Board member Edward Grandis voted against the agreement, becoming the only member to do so.
A video recording of the virtual ABC Board meeting available through YouTube shows that Grandis expressed general support for the decision by both the board and Nellie's to reach a compromise agreement. But he said he objects to the license suspension requirement.
"In this particular regard, when the facts and the testimony indicate that the licensee on its own initiative without any knowledge, at least in the testimony, of prompting from the government or MPD or any party, to itself close for 35 days during – generally – the pandemic when so many companies lost their companies and their employees lost their jobs and the neighborhoods lost their establishments, I really believe that this particular situation shows that the licensee took this event seriously and accordingly in a manner that hopefully will prevent it from happening again or have better security measures to avoid this type of situation in the future," Grandis told his fellow board members.
"And I just wanted the record to show I'm supportive of the OIC generally, but I don't believe it was constructed in a way that indicates what this licensee has done since that incident," Grandis said.
Nellie's owner, Douglas Schantz, and Nellie's attorney, Andrew Klein, couldn't immediately be reached for comment.
Klein, who spoke at the ABC Board hearing on Wednesday, said in response to a question by Grandis that Nellie's reluctantly agreed to the fine and license suspension, which he called "excessive," among other things, because Schantz wants to put the matter behind him and to "heal" and "move on" with the community.
The ABC Board's action came one day after the Washington City Paper announced that Nellie's Sports Bar finished in second place among its readers in its annual Best of D.C. contest for the category of "Best Gay Bar/Club/Lounge."