Months after court ruling, DOMA issues remain unresolved
Social Security, veterans benefits and family leave not flowing in non-marriage equality states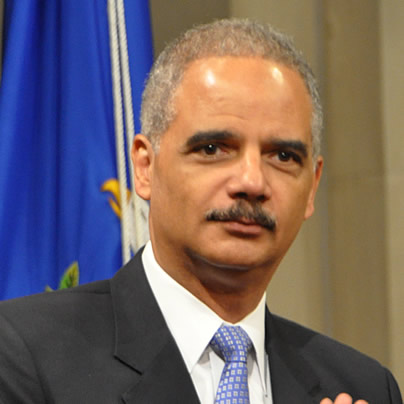 Ever since the Supreme Court ruled against the Defense of Marriage Act last year, the Obama administration has been rolling out on a continual basis new federal benefits for married same-sex couples — but access to some benefits remains uncertain months after the decision.
While the administration has afforded a preponderance of the 1,138 federal benefits of marriage to same-sex couples, other benefits — including Social Security, veterans and family leave benefits — are still in limbo for those living in non-marriage equality states. For these benefits, federal policy looks to the place of residence, not the place of celebration, in determining whether a person is married.
The policy of the Obama administration has been to expand benefits to married same-sex couples to the furthest extend possible under the law following the court decision against DOMA. That position was formalized last week in a memo from U.S. Attorney General Eric Holder extending certain federal benefits under the purview of the Justice Department to married gay couples.
"It is the Department's policy, to the extent federal law permits, to recognize lawful same-sex marriages as broadly as possible, and to recognize valid in the jurisdiction where the marriage was celebrated," Holder writes.
Thus far, the administration has extended numerous benefits to married same-sex couples related to taxes, immigration, federal employee benefits, employer-provided pensions and, most recently, the ability to refuse to testify against a spouse in federal court — even if these couples live in non-marriage equality states. The Justice Department has also ceased enforcement of a provision in Title 38, which governs veterans benefits, that independently defines marriage in opposite-sex terms.
But things get dicier when it comes to other benefits where the law governing them looks to the state law where a couple resides, rather than the state law where the couple was married in determining whether a marriage is legitimate. Does the spirit of the Supreme Court ruling against DOMA mean that these portions of these laws should also not be enforced, or are they so far removed from the ruling they require a legislative fix?
One such issue is with Social Security benefits. Although the Social Security Administration is processing retirement and survivor benefits for same-sex couples living in marriage-equality states, for the time being, it's placing applications on hold for married same-sex couples living in places that don't their recognize their union.
Kia Anderson, a Social Security spokesperson, said work coordinated with the Justice Department is still underway to determine whether her agency can recognize these same-sex marriages for benefits purposes.
"We are working with the Department of Justice to develop and implement policy and processing instructions on this issue," Anderson said. "However, we encourage people to apply right away for benefits, even if they aren't sure they are eligible. Applying now will protect against the loss of any potential benefits."
Yet another benefit on hold for married same-sex couples living in non-marriage equality states is veterans benefits, which include disability benefits, survivor benefits and joint burial at a veteran's cemetery for the spouses of former service members. As with Social Security law, a portion of veterans' law, 103(c) of Title 38, looks to state of residence, not the state of celebration, to determine whether a couple is married.
Genevieve Billia, a spokesperson for the Department of Veterans Affairs, said her department is still reviewing the issue of these benefits with the Justice Department.
"VA is working closely with the Department of Justice to develop guidance to process cases involving same-sex spousal benefits, and to implement necessary changes swiftly and smoothly in order to deliver the best services to all our nation's veterans," Billia said. "Our commitment to provide all veterans and their families with their earned care and benefits will continue to be our focus as VA implements the Supreme Court's decision in Windsor, and the president's direction on Title 38."
The continued enforcement of 103(c) of Title 38 to discriminate against gay couples has been a cause for concern for U.S. senators. Last month, seven senators — led by Sen. Mark Udall (D-Colo.) — called on the Obama administration to stop enforcing the law in a way that blocks gay veterans in same-sex marriages from receiving spousal benefits.
Stephen Peters, president of the American Military Partner Association, called the issue "a top concern" among veterans belonging to the LGBT military group.
"While we understand it takes time to review existing policies and laws in light of the Windsor decision, for the sake of our veterans and their families, our hope is that the administration will take swift action in extending full and equal VA benefits no matter what state the veteran and their family live in," Peters said. "These veterans have earned these benefits and there is no valid reason why they should continue to be denied them."
The American Military Partner Association has launched an online petition calling on Holder to stop enforcing U.S. code governing veterans benefits in a way that discriminates against same-sex couples. According to the organization, a little more than 1,000 people had signed the petition as of Wednesday.
Ian Thompson, legislative representative for the American Civil Liberties Union, expressed confidence the administration would be able to come to a conclusion on these issues as it has done with other benefits in the aftermath of the DOMA ruling.
"Federal agencies have moved with commendable speed to extend recognition to married same-sex couples, and to do so in a way that recognizes that these marriages don't dissolve when a couple crosses state lines," Thompson said. "While more work remains, including with SSA and the VA, we are confident that these issues can be properly addressed."
The Justice Department didn't respond to the Blade's request for comment on the pace with which these benefits are being rolled out or when these outstanding issues will be resolved.
Shin Inouye, a White House spokesperson, touted the administration's work so far in implementing benefits as he acknowledged "some work remains."
"Following the Supreme Court's ruling in Windsor, the president directed the attorney general to work with the Cabinet to review federal law to ensure the decision and its implications for federal benefits and obligations are implemented swiftly and smoothly," Inouye said. "That process is ongoing, and while some work remains, the administration has worked to affirm the principle that all couples who are legally married receive full and equal recognition, to the greatest extent possible under the law."
Should the administration determine it must continue enforcing these laws, a legislative fix from Congress would be necessary to ensure these benefits can flow to gay couples. For the Social Security benefits, that would mean passage of the Social Security Equality Act, sponsored by Rep. Linda Sanchez in the House. For the veterans benefits, that would mean passage of the Charlie Morgan Act, sponsored by Sen. Jeanne Shaheen (D-N.H.) in the Senate.
The federal benefits of marriage across the board would be assured for married gay couples regardless of where they live after passage of the Respect for Marriage Act, which is sponsored by Rep. Jerrold Nadler (D-N.Y.) in the House and Sen. Dianne Feinstein (D-Calif.) in the Senate.
A Senate Judiciary Committee aide told the Blade last year that a Senate hearing was in the works for fall 2013 on the legislation. Although the hearing never took place, a Senate aide told the Blade plans are still underway for a hearing.
"Chairman Leahy continues to push for timely and comprehensive implementation of the Windsor decision, including last week's landmark announcement that the Justice Department will treat all lawfully married couples equally in federal legal matters," the Leahy aide said. "Chairman Leahy is committed to taking discrimination out of our laws, and he is working to schedule a hearing and build support for the Respect for Marriage Act."
Not all the outstanding issues in the aftermath of the DOMA ruling are related to law. Benefits are blocked from flowing to married same-sex couples in non-marriage equality states under the Family & Medical Leave Act not because of statute, but by regulation, which the administration could change at any time without action from Congress.
And that change is already taking place. Last last year, the Department of Labor announced it was changing the regulations for the Family & Medical Leave Act — along with regulations for a slew of other laws — to ensure those benefits flow to married same-sex couples living in non-marriage equality states. According to Thompson's HR Compliance Expert, the change will be implemented in March.
Laura Fortman, principal deputy administrator of the Labor Department's Wage & Hour Division, wrote about the proposed change in a little-noticed blog post at the time.
"No one should have to choose between succeeding at work and being a loving family caregiver," Fortman said. "The FMLA's protections help ensure that people have the opportunity to be both and our proposed rulemaking is an important step in ensuring the law keeps up with the needs of all families in this country."
Rea Carey, executive director of the National Gay & Lesbian Task Force, said her organization looks forward to the day when the DOMA decision is "fully implemented" by the federal government.
"Steady progress is being made and more is to come," Carey said. "For example, we are working with the Department of Health and Human Services to ensure that health insurance plans offer coverage for same-sex spouses regardless of where they live. Big picture, we fully expect this landmark decision to continue to positively impact the lives of LGBT people and their families for years to come and in ways that we haven't even imagined."
Dianne Feinstein dies at 90
Calif. Democrat elected to U.S. Senate in 1992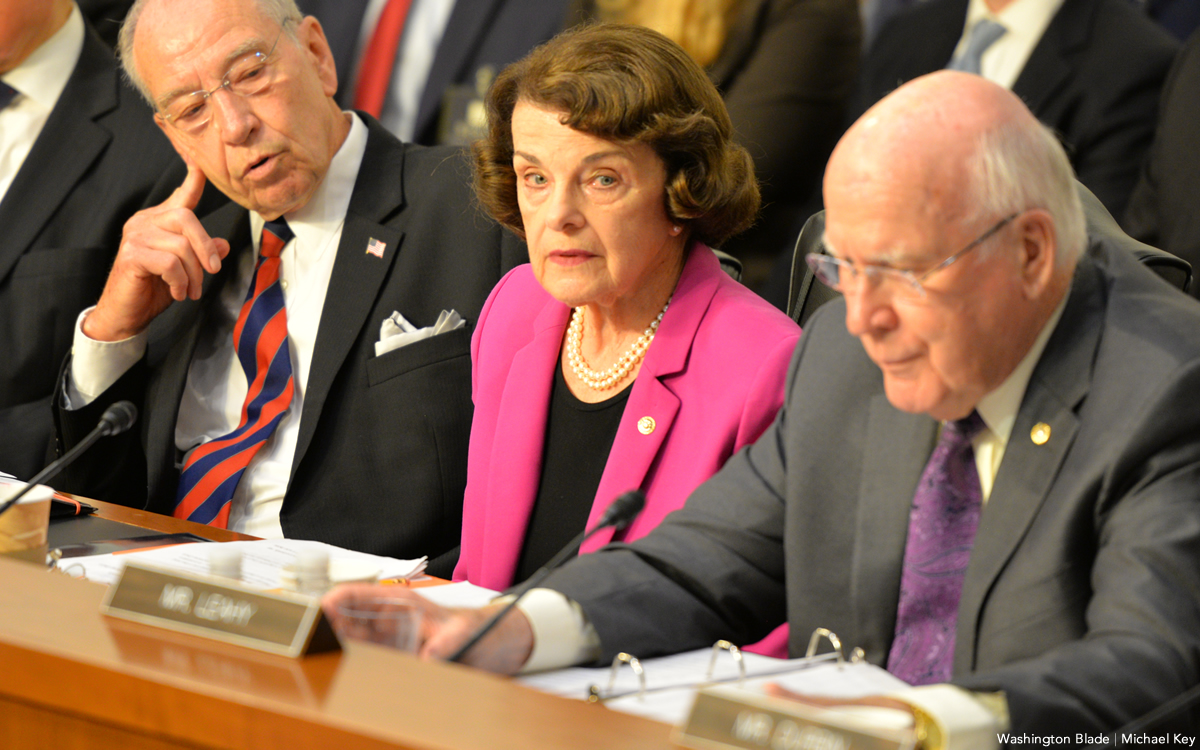 U.S. Sen. Dianne Feinstein (D-Calif.) on Friday died at the age of 90.
The California Democrat was elected to the U.S. Senate in 1992.
Feinstein in 1978 became San Francisco's mayor after the assassination of Mayor George Moscone and openly gay Supervisor Harvey Milk.
The Washington Blade will update this story.
House passes Boebert's amendment targeting LGBTQ workers at USDA
Democrats call measure 'blatantly homophobic'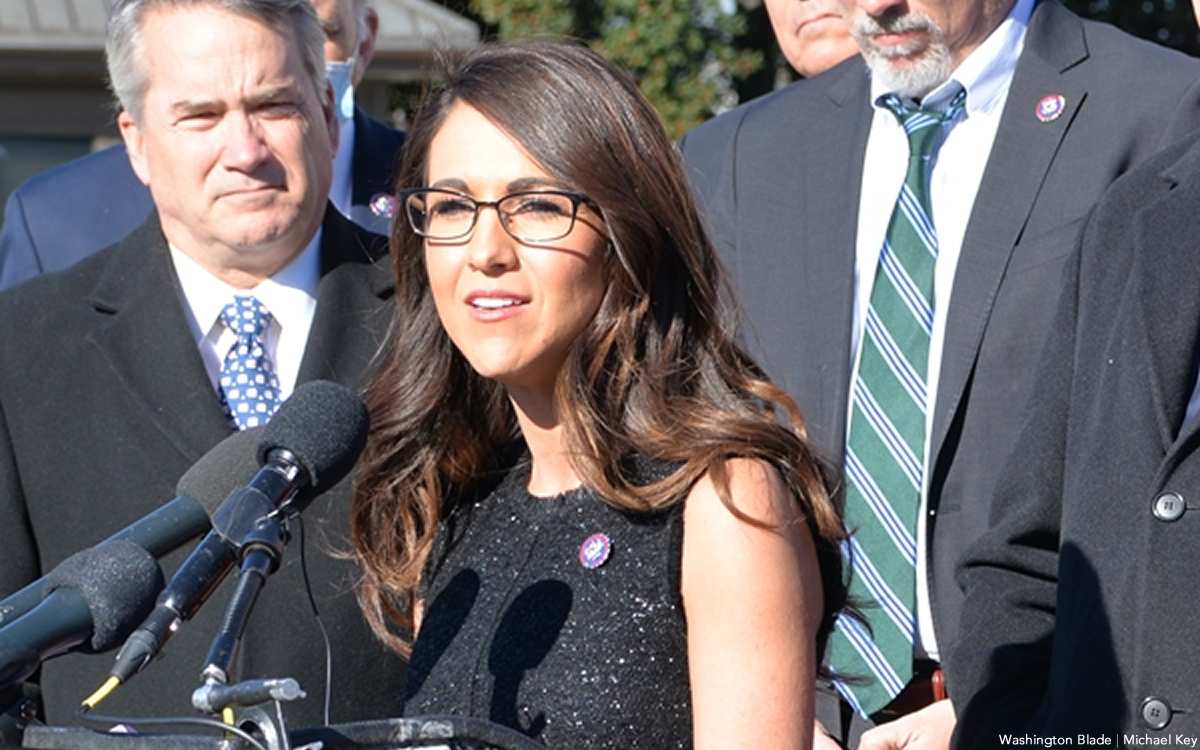 House Republicans on Wednesday pushed through a proposal by U.S. Rep. Lauren Boebert (R-Colo.) that would prohibit the U.S. Department of Agriculture from using federally appropriated funds for materials supporting the agency's LGBTQ employees.
Passing by just three votes in the face of unified opposition from Democrats, along with one GOP member, U.S. Rep. Brian Fitzpatrick (Pa.), the measure will never be signed into law amid Democratic control of the Senate and White House.
For weeks, Boebert and her ideological allies in the lower chamber have dashed hopes of forestalling a government shutdown by insisting on ladening must-pass spending bills with far-right demands, often targeting the LGBTQ community and initiatives promoting diversity, equity, and inclusion.
Even so, the aim and scope of the Colorado congresswoman's amendment to the agriculture appropriations bill was striking.
Among the 17 types of "courses, books, or study guides" circumscribed in the measure are those concerning "approaching LGBT issues in the workplace," "understanding and supporting LGBTQ+ employees," "becoming an ally to all," "conversations with LGBTQ+ leaders on the power of identity," and "creating an inclusive work community" for transgender employees.
Democratic Congressional Campaign Committee Spokesperson Viet Shelton condemned House Republicans' passage of the amendment in a statement shared with the Washington Blade:
"In a clear indication that so-called moderate Republicans are now completely controlled by their extreme fringes, they are now passing such blatantly homophobic legislation that mandates federal employees be discriminated against in the workplace," he said. "Their focus on these hateful policies while ignoring middle class families struggling with rising costs is why they will lose their majority in Congress next year."
Federal government prepares for looming shutdown
White House warns of 'damaging impacts across the country'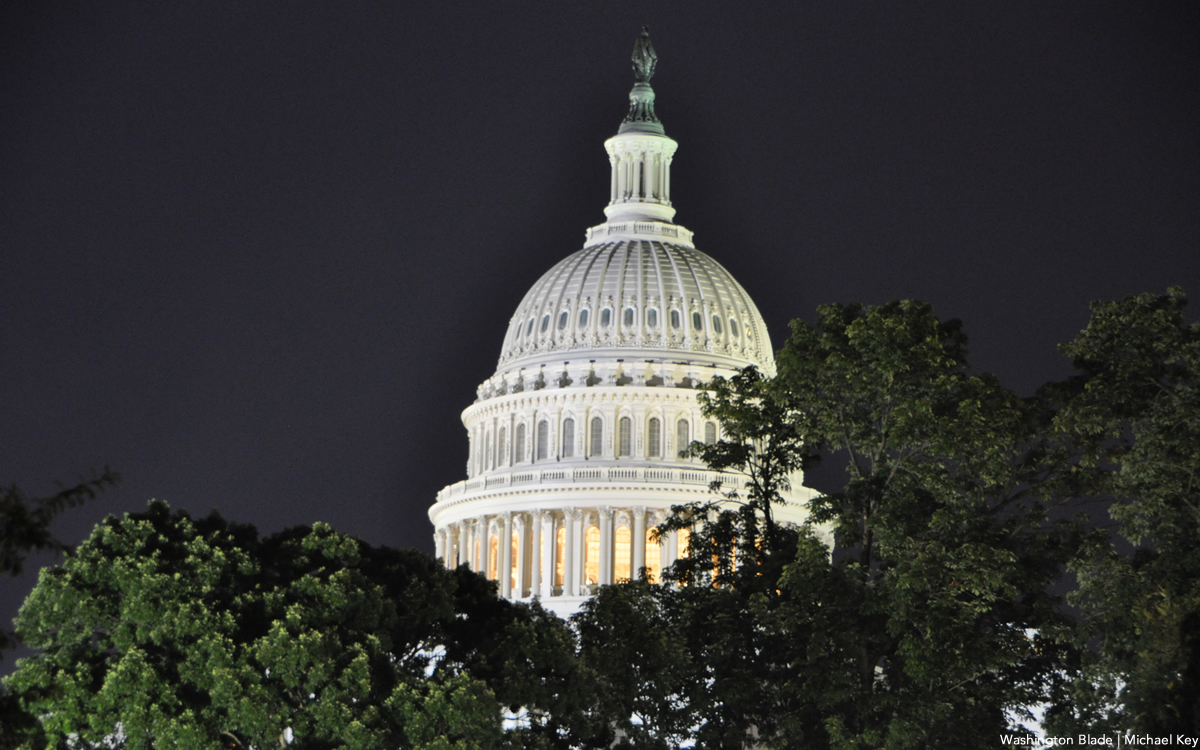 However remote they were on Monday, odds of avoiding a government shutdown were narrowed by Thursday evening as House Republicans continued debate over their hyper-partisan appropriations bills that stand no chance of passage by the Upper Chamber.
As lawmakers in the Democratic controlled Senate forged ahead with a bipartisan stop-gap spending measure that House GOP leadership had vowed to reject, the federal government began bracing for operations to grind to a halt on October 1.
This would mean hundreds of thousands of workers are furloughed as more than 100 agencies from the State Department to the Advisory Council on Historic Preservation roll out contingency plans maintained by the White House Office of Management and Budget. On Thursday the Office of Personnel Management sent out memos to all agencies instructing them to ready for a shutdown on Sunday.
Before 1980, operations would continue per usual in cases where Congress failed to break an impasse over spending, as lapses in funding tended to last only a few days before lawmakers brokered a deal.
Since then, the government has shut down more than a dozen times and the duration has tended to become longer and longer.
"Across the United States, local news outlets are reporting on the harmful impacts a potential government shutdown would have on American families," the White House wrote in a release on Thursday featuring a roundup of reporting on how the public might be affected.
"With just days left before the end of the fiscal year, extreme House Republicans are playing partisan games with peoples' lives and marching our country toward a government shutdown that would have damaging impacts across the country," the White House said.
The nature and extent of that damage will depend on factors including how long the impasse lasts, but the Biden-Harris administration has warned of some consequences the American public is likely to face.
Transportation Secretary Pete Buttigieg, for example, warned: "There is no good time for a government shutdown, but this is a particularly bad time for a government shutdown, especially when it comes to transportation."
Amid the shortage of air traffic controllers and efforts to modernize aviation technology to mitigate flight delays and cancellations, a government shutdown threatens to "make air travel even worse," as Business Insider wrote in a headline Thursday.
Democratic lawmakers including California Congresswoman Barbara Lee and Maxine Waters, meanwhile, have sounded the alarm in recent weeks over the consequences for the global fight against AIDS amid the looming expiration, on Oct. 1, of funding for PEPFAR, the President's Emergency Plan for AIDS Relief.