Carney: Ariz. anti-gay bill sounds 'pretty intolerant'
Some fear Obama speaking out would push Brewer to sign it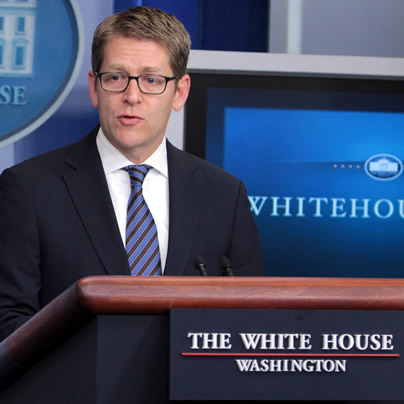 White House Press Secretary Jay Carney was cautious in his response Tuesday when asked about a controversial "license to discriminate" bill in Arizona, saying the legislation sounds "pretty intolerant" without directly expressing opposition to the measure.
Under questioning from NBC News' Peter Alexander, Carney said the administration doesn't generally weigh in on state legislation, but the president's support for LGBT rights is well known.
"Well, my suggestion yesterday that it sounded like a pretty intolerant proposed law, I think, reflects our views," Carney said. "As a practice, we don't generally weigh in on every piece of legislation under consideration in the states, but I think the president's position on equality for LGBT Americans and opportunity for all is very well known. And he believes that all of us, regardless of sexual orientation or gender identity should be treated fairly and equally, with dignity and respect. That view would govern our disposition toward a state law under consideration."
Now that both chambers of the Arizona Legislature have approved the bill, it comes before Gov. Jan Brewer, who has to decide whether to sign or veto the bill. If enacted, it would expand the state's definition of exercise of religion to allow businesses and individuals to discriminate based on religious reasons. Critics say the measure is aimed at allowing discrimination against LGBT people.
Brewer was among the attendees in Washington for a meeting of the National Governors Association. Asked whether President Obama spoke with Brewer about the legislation, Carney said he's "not aware" of any such talks.
Although the White House has yet to articulate direct opposition to the bill, others who have weighed in opposing it include Apple, Inc. and the Arizona Chamber of Commerce. Additionally, the Arizona-based American Airlines has called on Brewer to veto the bill as well as both U.S. senators from the state: Jeff Flake (R-Ariz.) and John McCain (R-Ariz.).
Major LGBT rights groups have refrained from calling on Obama to speak out on the bill. The generally unstated view among LGBT advocates is that vocal opposition to the bill from Obama may actually act as an incentive for Brewer to sign it. The two have a history of hostility, which includes an exchange in which Brewer publicly pointed her finger in his face at an Arizona airport.
As the Blade reported on Monday, Eunice Rho, an advocacy and policy counsel for the American Civil Liberties Union said lawmakers behind legislation like the one in Arizona "don't care much for what the president says or thinks" on policy matters.
Meanwhile, the Human Rights Campaign is pointing to a "chorus of voices" in a statement that have already denounced Arizona's controversial proposal as the organization maintains it and similar bills in other states are bad both for civil rights and businesses.
"These bills are bad for business, bad for the LGBT community and bad for all Americans," said HRC President Chad Griffin. "These bills have nothing to do with faith and everything to do with shameful discrimination. Make no mistake about it; states that do enact these bills into law will face less investment, fewer jobs and a reputation for standing on the wrong side of history."
Pope Francis: Gender ideology is 'one of the most dangerous colonizations' in the world
Argentina newspaper published interview with pontiff on March 10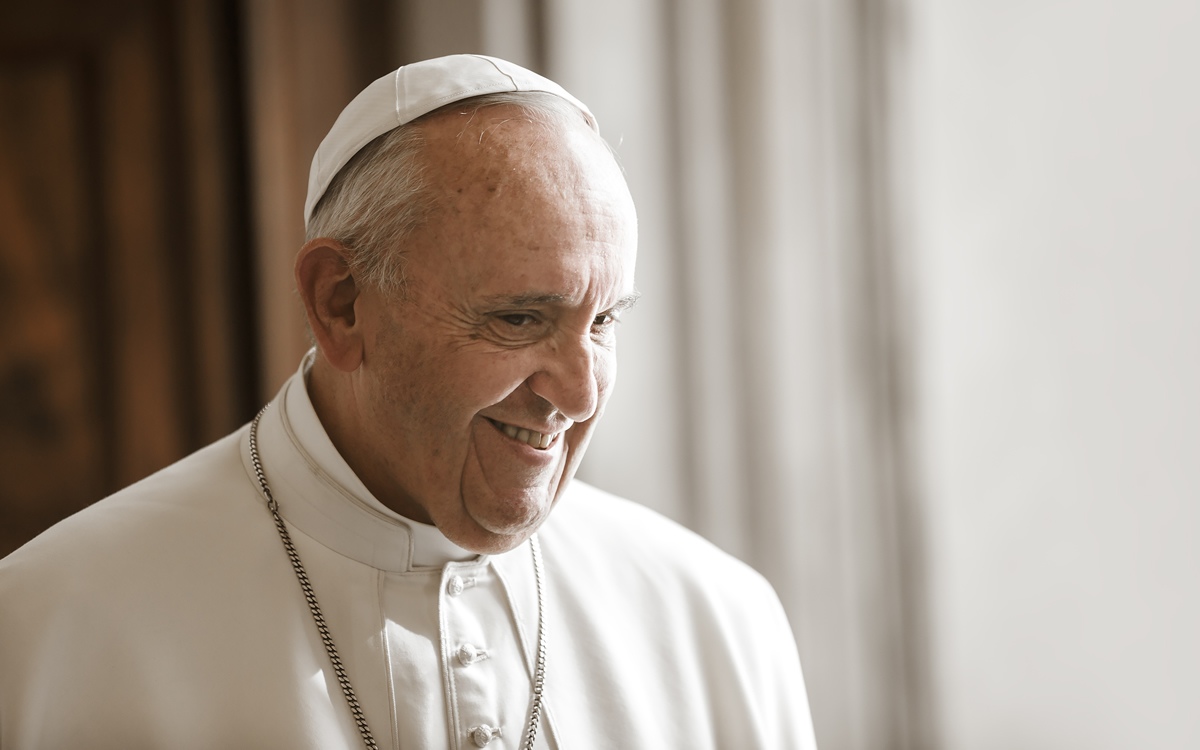 Pope Francis earlier this month said gender ideology is "one of the most dangerous ideological colonizations" in the world today.
"Gender ideology, today, is one of the most dangerous ideological colonizations," Francis told La Nación, an Argentine newspaper, in an interview that was published on March 10. "Why is it dangerous? Because it blurs differences and the value of men and women."
"All humanity is the tension of differences," added the pontiff. "It is to grow through the tension of differences. The question of gender is diluting the differences and making the world the same, all dull, all alike, and that is contrary to the human vocation."
The Vatican's tone towards LGBTQ and intersex issues has softened since since Francis assumed the papacy in 2013.
Francis publicly backs civil unions for same-sex couples, and has described laws that criminalize homosexuality are "unjust." Church teachings on homosexuality and gender identity have nevertheless not changed since Francis became pope.
Francis told La Nación that he talks about gender ideology "because some people are a bit naive and believe that it is the way to progress." The Catholic News Agency further notes Francis also said these people "do not distinguish what is respect for sexual diversity or diverse sexual preferences from what is already an anthropology of gender, which is extremely dangerous because it eliminates differences, and that erases humanity, the richness of humanity, both personal, cultural, and social, the diversities and the tensions between differences."
Md. House of Delegates approves transgender rights bill
State Medicaid program would be required to cover gender-affirming treatment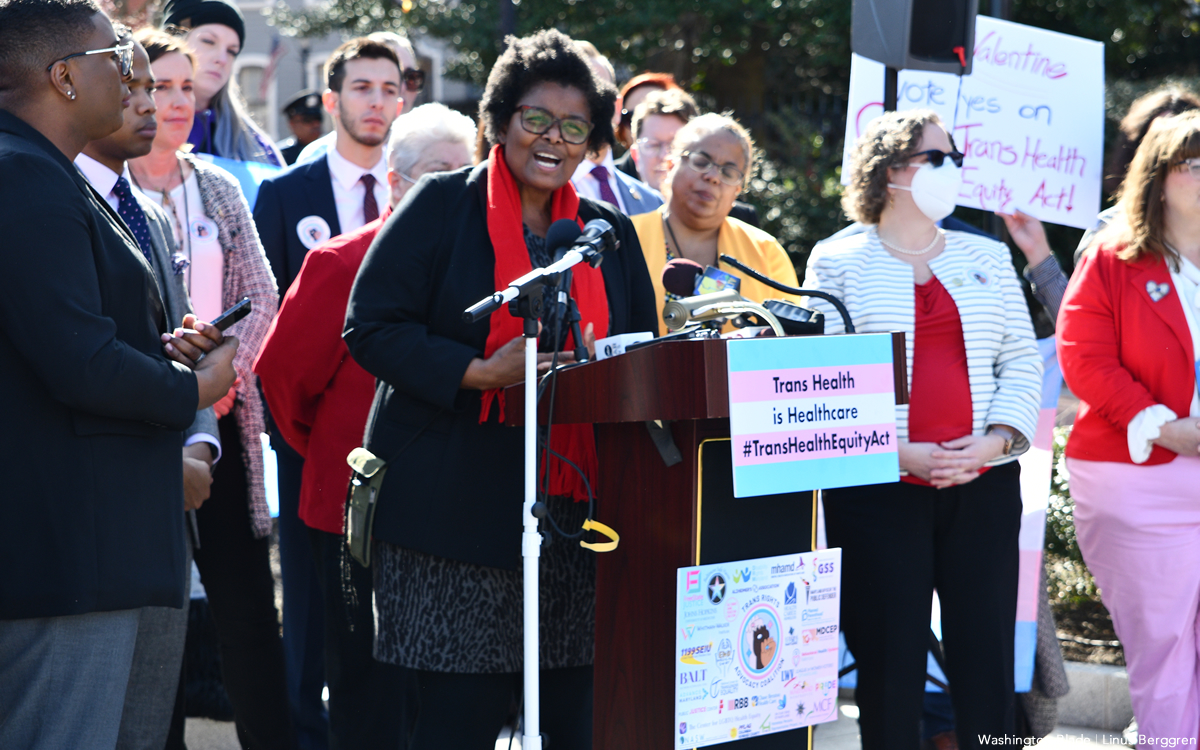 The Maryland House of Delegates on Saturday approved a bill that would require the state's Medicaid program to cover gender-affirming treatment for transgender people.
House Bill 283, or the Trans Health Equity Act, passed by a 93-37 vote margin. The measure now goes before the Maryland Senate.
"Proud that the MD House of Delegates passed the Trans Health Equity Act with such a strong majority," tweeted state Del. Anne Kaiser (D-Montgomery County), who introduced HB 283.
Proud that the MD House of Delegates passed the Trans Health Equity Act with such a strong majority. #TransHumanity pic.twitter.com/1E8MoDFQex

— Anne R. Kaiser (@DelegateKaiser) March 18, 2023
Chasten Buttigieg speaks out against Pence's homophobic remarks
Pence doubled down Thursday on homophobic remarks about the Transportation Secretary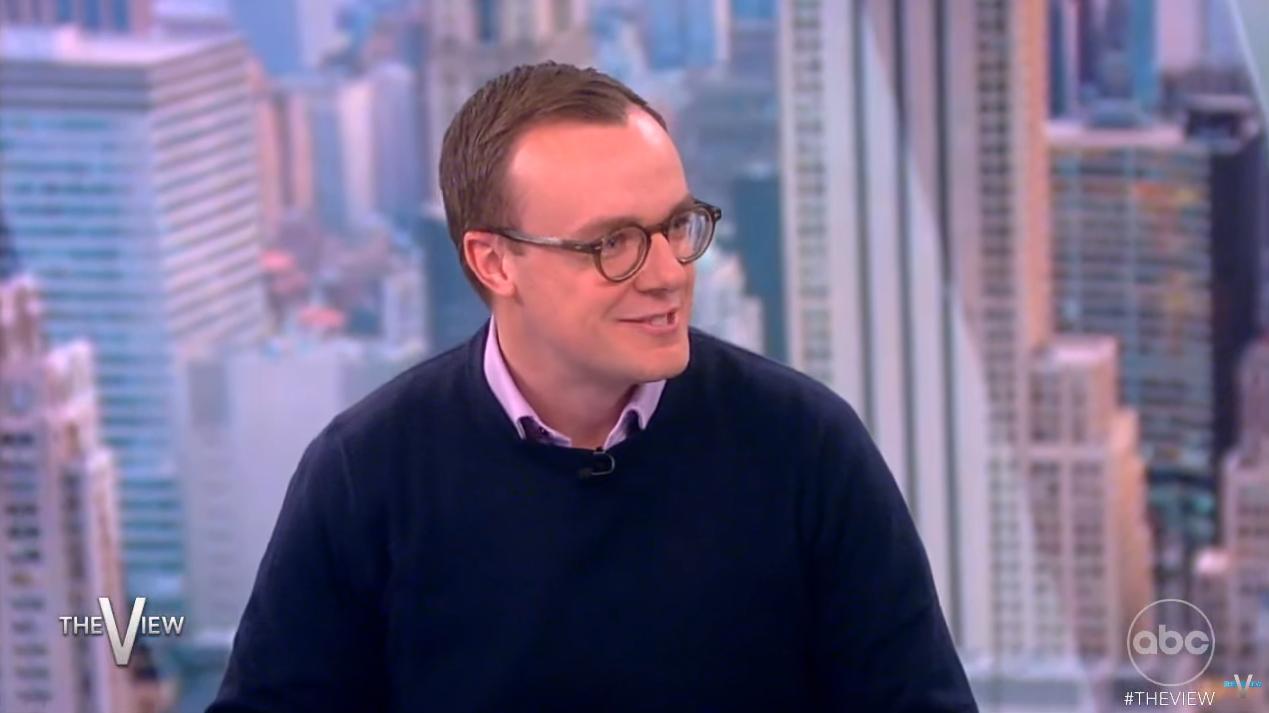 Chasten Buttigieg, husband of Transportation Secretary Pete Buttigieg, said former Vice President Mike Pence has not apologized for homophobic and misogynistic remarks about the couple that he made at a dinner in D.C. last weekend.
"I spoke up because we all have an obligation to hold people accountable for when they say something wrong, especially when it's misogynistic, especially when it's homophobic," Chasten Buttigieg said during an appearance Thursday on ABC's The View.
Last Saturday, Pence had joked that following the birth of the Buttigieg twins in 2021, the transportation secretary took "maternity leave" and then the country suffered "postpartum depression" over issues with airlines and air travel.
The former vice president delivered the remarks — which were first reported by the Washington Blade — during the annual Gridiron Club dinner, which he headlined along with Secretary of State Antony Blinken and New Jersey Gov. Phil Murphy (D).
Per tradition, speakers at the dinner are expected to poke fun at political figures, including guests in attendance, but Pence's comments quickly drew outrage for their homophobia and misogyny.
White House Press Secretary Karine Jean-Pierre addressed the matter in a comment shared with the Blade on Monday, "The former vice president's homophobic joke about Secretary Buttigieg was offensive and inappropriate, all the more so because he treated women suffering from postpartum depression as a punchline."
The Buttigiegs have been public about the "terrifying" ordeal they suffered following the premature births of their twins. The newborns developed serious Respiratory Syncytial Virus Infections (RSV) — which required one to be hospitalized, put on a ventilator, and transferred to a children's hospital in Grand Rapids, Mich., for treatment.
"An honest question for you, @Mike_Pence, after your attempted joke this weekend," Chasten Buttigieg tweeted on Monday, "If your grandchild was born prematurely and placed on a ventilator at two months old – their tiny fingers wrapped around yours as the monitors beep in the background – where would you be?"
The transportation secretary, asked on Monday whether they are owed an apology from Pence, said, "I'll let others speak to that."
During Thursday's interview, Chasten Buttigieg called out the hypocrisy of Pence's putative identity as a "family values Republican," telling the talk show's hosts, "I don't think he's practicing what he preaches here."
"But also," he added, "it's a bigger conversation about the work that women do in families — taking a swipe at all women and all families and expecting that women would stay home and raise children is a misogynistic view."