Holder OKs attorneys general not defending marriage bans
'I believe we must be suspicious of legal classifications based solely on sexual orientation'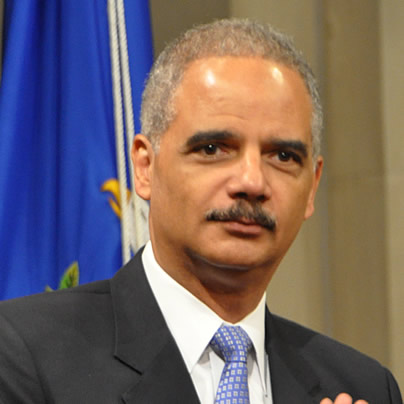 U.S. Attorney General Eric Holder told state attorneys general on Tuesday that refusing to defend same-sex marriage bans in court is consistent with the American idea that "all are created equal and entitled to equal opportunity."
Holder made the remarks as part of his speech at the winter meeting for the National Association of Attorneys General, which this year took place in D.C. at the Ritz Carlton.

The attorney general said he believes state officials can decline to defend marriage bans in court as he maintained decisions not to defend laws "must be exceedingly rare" and not stem from policy disagreements.
"But in general, I believe we must be suspicious of legal classifications based solely on sexual orientation," Holder said. "And we must endeavor – in all of our efforts – to uphold and advance the values that once led our forebears to declare unequivocally that all are created equal and entitled to equal opportunity."
Holder's remarks are consistent with his remarks during an interview published Monday in The New York Times in which he was quoted as saying attorneys general aren't obligated to defend laws they believe are discriminatory.
As Holder noted, attorneys general in Pennsylvania, Virginia, Nevada and, most recently, Oregon have determined they cannot defend their state marriage bans in court following the Supreme Court decision against the Defense of Marriage Act. Each of the states that these official represent have continued to enforce the marriage bans as the litigation proceeds through the courts.
Holder said these decisions not to defend the bans against lawsuits seeking marriage equality is along with lines of his decision in February 2011 to no longer defend DOMA in court.
"As I've said before, this decision was not taken lightly," Holder said. "Our actions were motivated by the strong belief that all measures that distinguish among people based on their sexual orientation must be subjected to a heightened standard of scrutiny – and, therefore, that this measure was unconstitutional discrimination."
Doug NeJaime, who's gay and a law professor at University of California, Irvine, said Holder's declaration amounts to support for attorneys general who don't wish to defend marriage bans in their states.
"While I anticipate that some state attorneys general will dismiss Holder's comments as unnecessary meddling in state affairs, I view his remarks as a declaration regarding sexual orientation equality that is consistent with his — and the Administration's — position on these issues," NeJaime said. "And given that multiple attorneys general at the state level have now declined to defend their state marriage bans, he is giving them support."
In recent months, Holder has been a mouthpiece for the Obama administration on the advancement of LGBT rights.
The attorney general delivered the announcement that the federal government would recognize same-sex marriages performed in Utah when they were briefly available in the state. More recently, Holder announced the Justice Department would recognize same-sex marriages for its purposes, which includes the right to decline to testify against a spouse in court and the ability to file jointly file bankruptcy.
"This, after all, is the essential duty to which all of us – as attorneys general – have been sworn: not just to win cases, but to see that justice is done," Holder said. "This is the cause that brings us together in Washington this week – working to confront the threats and seize the opportunities before us. And this is the extraordinary task with which the American people have entrusted the leaders in this room – and the challenge that all justice professionals are called to address: not merely to use our legal system to settle disputes and punish those who have done wrong, but to answer the kinds of fundamental questions – about fairness and equality – that have always determined who we are and who we aspire to be, both as a nation and as a people."
QAnon follower pleads guilty to threatening member of Congress
Conspiracy movement claims Satan-worshipping pedophiles secretly rule the world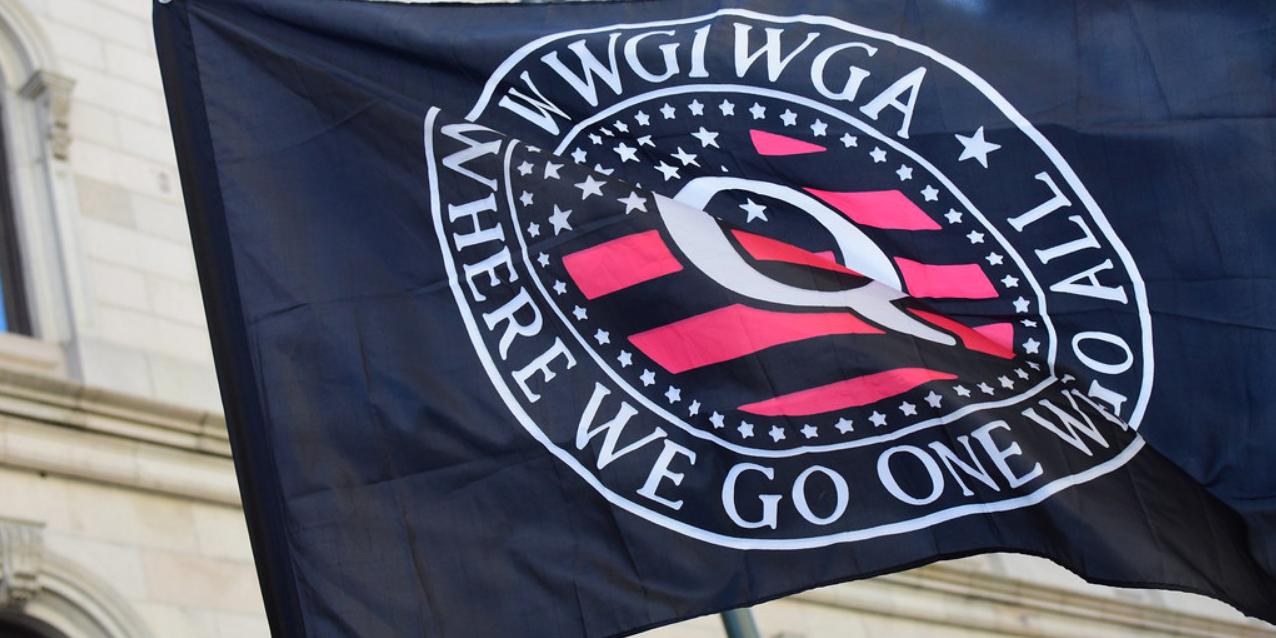 A New Mexico man has entered a plea deal after being charged with a federal criminal complaint of making threats through interstate communications directed at a member of Congress.
Federal prosecutors charged Michael David Fox, a resident of Doña Ana County, for calling the Houston district office of an unnamed member of Congress on or about May 18, 2023, and uttering threats that included knowingly threatening to kill an active member of Congress.
The plea agreement was brought before U.S. Magistrate Judge Damian L. Martinez of U.S. District Court in New Mexico in the Las Cruces by Fox's attorney from the Federal Public Defender's Office in August.
According to the criminal complaint as outlined by a Federal Bureau of Investigation criminal investigator for the Albuquerque Field Office, Las Cruces Resident Agency, on May 18 at approximately 9:04 p.m. Fox called the office of a congresswoman for the District of Texas, U.S. House of Representatives (Victim One/"V1″), who is from Houston. The call was received by V1's office.
In the phone call Fox stated "Hey [Vl], you're a man. It's official. You're literally a tranny and a pedophile, and I'm going to put a bullet in your fucking face. You mother fucking satanic cock smoking son of a whore. You understand me you fucker?"
Law enforcement was able to trace the call back to Las Cruces, N.M., and it was believed that Fox was the user of cell phone account used to make the call. According to the FBI agents who interviewed Fox, he admitted to making the call.
Fox acknowledged that the threat was direct but claimed that he did not own any guns. Fox
claimed to be a member of the Q2 Truth Movement, the Q Movement. Fox explained these
movements believe all over the world there were transgender individuals running
governments, kingdoms and corporations.
Fox told the FBI that there is a plan called "Q the Plan to Save the World" which he learned about from an online video. Fox claimed that he believed Q was going to engage in the "eradication" of the people who were causing all the world's misery. He believed that part of the eradication had already happened.
Fox explained that he had run Vl's skull features through forensic analysis and determined
that Vl was born male and is now trans. Fox discussed his military service with the
U.S. Air Force, "Q the Plan to Save the World," and how God communicates using
numbers.
Fox continued to reiterate several different types of conspiracy theories indicating
extreme far right ideologies as his explanation for why he conducted the phone call to
threaten V1.
According to the FBI, Fox rescinded his threat against Vl and apologized. Fox claimed he was not intoxicated or under the influence of drugs when he made the call. Fox stated he understood how Vl would feel threatened by his phone call, and he acknowledged that anyone he knew or cared about would also be concerned with such a threat.
The charge of interstate threatening communications carries a maximum penalty of five years in federal prison.
QAnon began in 2017, when a mysterious figure named "Q" started posting on the online message board 4chan, claiming to have inside access to government secrets. Since then, QAnon has grown into a conspiracy movement that claims Satan-worshipping pedophiles secretly rule the world. It is claimed by QAnon adherents that former President Donald Trump is the only person who can defeat them.
Brooklyn, N.Y.-based journalist Ana Valens, a reporter specializing in queer internet culture, online censorship and sex workers' rights noted that Fox appears to be a "transvestigator." Valens noted that the transvestigation conspiracy theory is a fringe movement within QAnon that claims the world is primarily run by trans people. Phrenological analysis is common among transvestigators, with a prominent focus on analyzing celebrities for proof that they are trans.
AIDS Healthcare Foundation celebrates opening of new D.C. healthcare center
Ribbon-cutting marks launch of state-of-the-art facility on Capitol Hill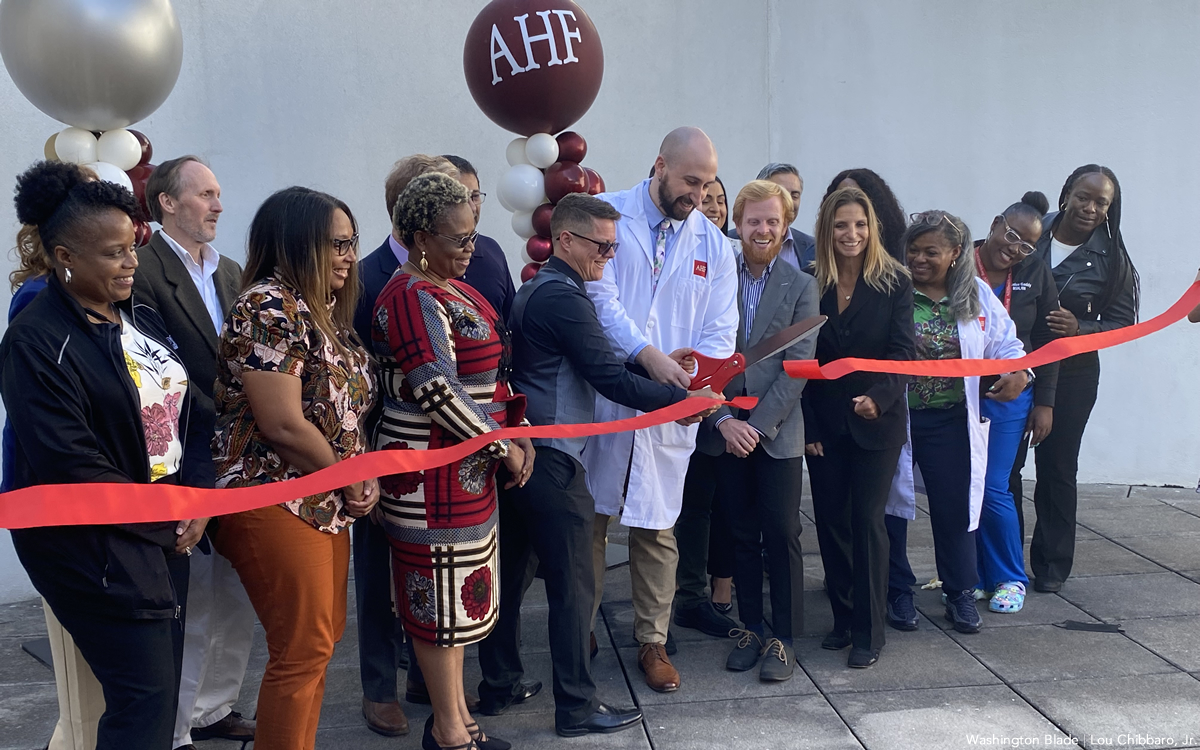 The AIDS Healthcare Foundation, the world's largest HIV/AIDS healthcare organization with its headquarters in Los Angeles, held a ribbon-cutting ceremony on Sept. 27 to mark the official opening of its Capitol Hill Healthcare Center.
The new center, which AHF describes as a state-of-the-art facility for the holistic care and treatment of people with HIV as well as a site for HIV prevention and primary care services, is located at 650 Pennsylvania Ave., S.E. a half block away from the Eastern Market Metro station.
A statement released by AHF says the Capitol Hill Healthcare Center will continue AHF's ongoing delivery of "cutting-edge medical care and services to patients regardless of insurance status or ability to pay." The statement adds, "The site also features a full-service AHF Pharmacy and will host Wellness Center services on Saturdays to offer STI testing and treatment."
The statement was referring to the testing and treatment for sexually transmitted infections. The D.C. Department of Health has said the highest number of STIs in the city have been reported for men who have sex with men.
Mike McVicker, AHF's Regional Director for its D.C., Maryland, and Virginia facilities, said the Capitol Hill center began taking patients in October of 2021 as AHF transferred its operations from its facility on Benning Road, N.E. about two miles from the Capitol Hill site. McVicker said the Benning Road site has now been closed.
AHF's second D.C. medical center is located downtown at 2141 K St., N.W. AHF operates three other extended D.C.-area health care centers in Falls Church, Va., Temple Hills, Md. and Baltimore.
"Our Capitol Hill Healthcare Center has no waiting room, so patients immediately are escorted to treatment rooms and serviced from a centrally located provider workstation," McVicker said. "The goal is to maximize efficiency using this patient-centered model to improve health outcomes and increase retention in care."
McVicker told the Blade the AHF Capitol Hill center is currently serving 585 patients and has a staff of 10, including Dr. Conor Grey, who serves as medical director. He said a separate team of five staffers operates the Saturday walk-in center that provides STI services as well as services related to the HIV prevention medication known as PrEP.
"I'm very excited to be a part of this team," Dr. Grey said at the ribbon-cutting ceremony, which was held in a courtyard outside the Capitol Hill office building where the AHF center is located. About 50 people, including D.C. government officials, attended the event.
"This is a beautiful thing to celebrate," Grey said. "So, I'm very happy to enjoy the day with all of you, and looking forward to a bright, productive future working together and fighting a common enemy that has unfortunately been with us."
Others who spoke at the event included Tom Myers, AHF's Chief of Public Affairs and General Counsel; Toni Flemming, Supervisory Public Health Analyst and Field Operations Manager for the D.C. Department of Health's HIV/AIDS, Hepatitis, STD, and Tuberculosis Administration (HAHSTA), and Dr. Christie Olejeme, Public Health Analyst for HAHSTA's Care and Treatment Division.
Also speaking at the event was Japer Bowles, director of D.C. Mayor Muriel Bowser's Office of LGBTQ Affairs.
Bowles called the AHF Capitol Hill center "another pivotal resource" for the LGBTQ community as well as for the city.
"We know, as has been previously stated, a low-barrier HIV prevention support is pivotal to the mayor's mission of eliminating HIV infections in the District of Columbia and the region," Bowles told the gathering.
"So, I'm very excited to see more services specifically provided to those in the Southeast and Northeast quadrants of our District," he said, referring to the AHF Capitol Hill center. "This is a great moment for our community, but also for D.C. as a whole."
In its statement released this week announcing the official opening of the Capitol Hill Center AHF notes that currently, 11,904 D.C. residents, or 1.8 percent of the population, are living with HIV. It points out that HIV disproportionately impacts Black residents, who make up about 44 percent of the population but comprise nearly three-quarters of the city's HIV cases.
AHF official Myers said the Capitol Hill center will join its other D.C.-area facilities in addressing the issue of racial disparities related to HIV.
"Our treatment model helps eliminate barriers for those already in care, those who may not know their HIV status, and those living with HIV who may not currently be in care," he said.
AHF says in its statement that it currently operates more than 900 healthcare centers around the world in 45 countries including 17 U.S. states. It has more than 1.7 million people in care, according to the statement. Founded in 1987, the organization has also taken on the role of public advocacy for federal and local government programs in the U.S. to address the HIV/AIDS epidemic, including efforts to lower the costs of HIV drugs.
During its work in the late 1980s and early 1990s AHF emerged as a strong advocate for addressing the special needs of gay and bisexual men who were hit hardest by HIV/AIDS at the start of the epidemic.
Candidates pledge support for anti-trans policies at second GOP presidential debate
Seven Republican hopefuls took the stage Wednesday night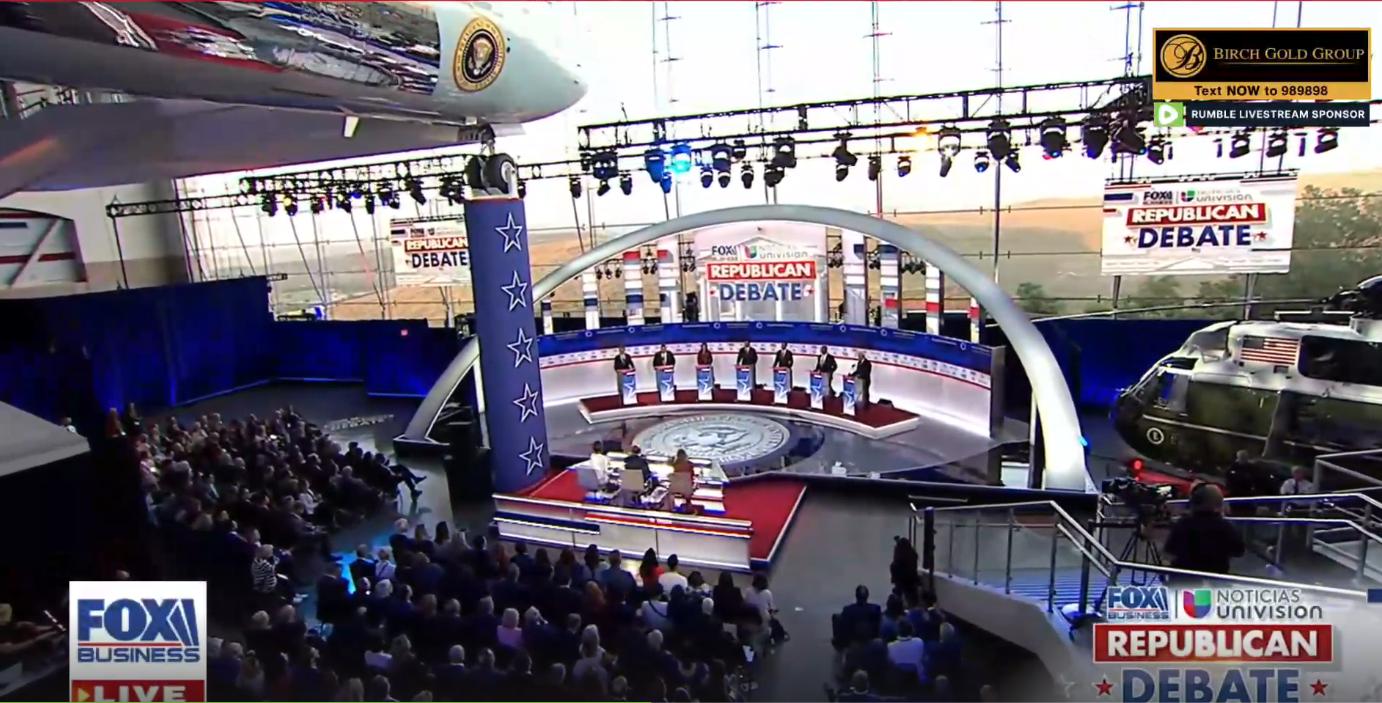 During the second Republican presidential debate Wednesday night, entrepreneur Vivek Ramaswamy and former Vice President Mike Pence pledged their support for a national ban on gender-affirming healthcare for minors along with policies requiring schools to forcibly "out" trans students to their parents, while Florida Gov. Ron DeSantis defended the anti-LGBTQ policies in his state.
They were joined on stage at the Ronald Reagan Presidential Library's Air Force One Pavilion by former South Carolina governor and U.N. Ambassador Nikki Haley, U.S. Sen. Tim Scott (S.C.), former New Jersey Gov. Chris Christie, and North Dakota Gov. Doug Burgum.
Former President Donald Trump, the party's frontrunner, was again a no-show, declining to participate, instead campaigning in Michigan meeting with striking UAW autoworkers and other labor leaders.
Responding to debate moderator and Fox News host Dana Perino's question about Christie's promise to protect "parental rights" by passage of a federal law, Ramaswamy proclaimed that "transgenderism," especially in kids, is "a mental health disorder."
After Perino redirected him back to her question, Ramaswamy said when school officials are aware of cases in which a student may be socially transitioning, they must be obliged to inform parents.
"The very people who say that this increases the risk of suicide by are also the ones saying that parents don't have the right to know about that increased risk of suicide," he said, adding, "To affirm a kid's confusion — that is not compassion, that is cruelty."
The former biotech executive then promised a federal ban on healthcare interventions for trans youth, relaying an anecdote about meeting two women on the campaign trail who, he says, now regretted the gender affirming surgical procedures they had undergone.
Ramaswamy said the women are now in their 20s but did not specify how old they were when the surgeries — double mastectomies and, in one case, a hysterectomy — were performed.
Genital surgeries are almost never performed on patients younger than 18, per the clinical practice guidelines on the treatment of gender dysphoria in minors, which are supported and considered medically necessary by every mainstream scientific and medical body with relevant clinical knowledge.
"The fact that we allow that to happen in this country is barbaric," Ramaswamy said, "so I will ban genital mutilation or chemical castration under the age of 18."
Perino asked Pence how he would protect the LGBTQ community as president, noting the rise and escalation of violent attacks documented by the U.S. Department of Homeland Security and research showing LGBTQ people are nine times likelier to be victims of violent hate crimes.
The former vice president's description of plans and policies on this front was brief and not terribly detailed. "I'll stand up for the safety and the civil liberties of every American from every background," he said before pivoting to affirm his support for rules requiring schools to effectively "out" transgender and gender nonconforming kids to their parents.
"Linn-Marr Community Schools in Iowa had a policy," Pence said, in which "you had you had to have a permission slip from your parents to get a Tylenol, but you could get a gender transition plan without notifying your parents."
"That's crazy," he said. "We're going to stand up for the rights of parents."
He concluded his answer with a pledge that "we're going to pass a federal ban on transgender chemical or surgery anywhere in the country," adding, "We've got to protect our kids from this radical gender ideology agenda."
Some of DeSantis' remarks also touched on the notion that progressive ideas about gender identity are being pushed on American youth in schools.
The governor defended education policies in his state that have been widely criticized as anti-LGBTQ and racist, proclaiming that "Our country's education system is in decline because it's focused on indoctrination, denying parents rights," but "Florida represents the revival of American education."