Holder to announce new DOJ policy on gay rights
Attorney general to unveil changes during speech at HRC gala in NYC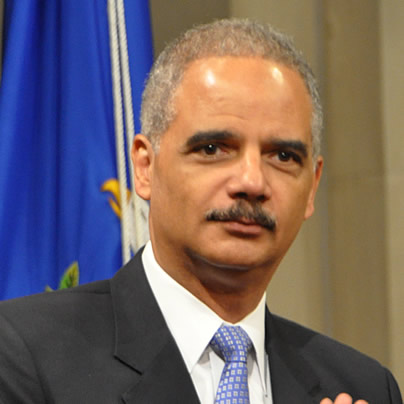 U.S. Attorney General Eric Holder is set to announce a new policy today aimed at ensuring the Justice Department recognizes same-sex marriages under the law, the Washington Blade has learned.
Holder is scheduled to deliver the remarks at 7 p.m. during his speech at the Human Rights Campaign's annual gala in New York City held at the Waldorf Astoria.
According to excerpts from his prepared remarks, Holder is set to announce the Justice Department will issue a memorandum on Monday to outline the changes, which will bring the department into compliance with the Supreme Court's decision against the Defense of Marriage Act.
Holder is prepared to make the announcement in the same speech in which he's set to reflect on the 50th anniversary of Martin Luther King, Jr.'s "I Have a Dream" speech and passage of the Civil Rights Act of 1964.
"And yet, as all-important as the fight against racial discrimination was then, and remains today, know this: my commitment to confronting discrimination based on sexual orientation or gender identity runs just as deep," Holder's prepared remarks say. "Just like during the civil rights movement of the 1960s, the stakes involved in this generation's struggle for LGBT equality could not be higher."
Each of the changes is related to the way the Justice Department handles recognition of married same-sex couples. They range from rights in civil and criminal cases, rights as inmates and access to benefits programs:
• The Justice Department will recognize that same-sex spouses of individuals involved in civil and criminal cases have the same legal rights as straight married couples, including the right to decline to give testimony that might incriminate a spouse.
This new rule applies in non-marriage equality states. The government won't object to couples in same-sex marriages invoking this right if they marry in another state, but their current jurisdiction doesn't recognize their union.
• In bankruptcy cases, the U.S. Trustee Program will take the position that same-sex married couples should be treated in the same manner as opposite-sex married couples. Consequently, same-sex married couples will be eligible to file for bankruptcy jointly; certain debts to same-sex spouses or former spouses will be excepted from discharge; and domestic support obligations should include debts, including alimony, owed to a former same-sex spouse.
• Federal inmates in same-sex marriages will be entitled to the same rights and privileges as inmates in opposite-sex marriages. These rights include spousal visitation; inmate furloughs to be present during a crisis involving a spouse; escorted trips to attend a spouse's funeral; correspondence with a spouse; and compassionate release or reduction in sentence if an inmate's spouse is incapacitated.
• The Justice Department will recognize same-sex couples for the purposes of a number of benefits programs it administers, such as the Radiation Exposure Compensation Program and the September 11th Victim Compensation Fund.
Also among these programs is the Public Safety Officers' Benefits Program, which provides death benefits to surviving spouses of public safety officers, such as law enforcement officers and firefighters, who suffer catastrophic or fatal injuries while on duty.
"When any law enforcement officer falls in the line of duty or is gravely injured, the federal government should stand by that hero's spouse – no matter whether that spouse is straight or gay," Holder's prepared remarks say.
The new policy comes seven months after the U.S. Supreme Court decision against Section 3 of the Defense of Marriage Act, which prohibited federal recognition of same-sex marriage. Nothing in the excerpts of prepared remarks received by the Blade references DOMA, but a Justice Department official said the new changes are considered a step in the process to bring the Justice Department into compliance with the decision.
The Justice Department has coordinated the effort across the Obama administration to ensure married same-sex couples have the same rights and benefits under federal law as opposite sex couples in the wake of the DOMA decision. The various departments and agencies announced changes in policies since that time.
Chad Griffin, HRC president, praised Holder in a statement for changes he's slated to announce within the Justice Department.
"This landmark announcement will change the lives of countless committed gay and lesbian couples for the better," Griffin said. "While the immediate effect of these policy decisions is that all married gay couples will be treated equally under the law, the long-term effects are more profound. Today, our nation moves closer toward its ideals of equality and fairness for all."
At least one of the changes that Holder is set to announce — the eligibility of married same-sex couples to file jointly for bankruptcy — was already the policy of the Justice Department. According to Reuters, following a ruling against DOMA by a bankruptcy court in Los Angeles, the Justice Department in 2011 elected to no longer dismiss bankruptcy petitions filed jointly by married same-sex debtors.
In his remarks, Holder is set invoke the memory of former U.S. Attorney General Robert Kennedy and his work in the civil rights movement as a reference point for the additional work the Justice Department is doing on LGBT rights.
"Then, as now, nothing less than our country's commitment to the notion of equal protection under the law was on the line," Holder's prepared remarks say. "And so the Justice Department's role in confronting discrimination must be as aggressive today as it was in Robert Kennedy's time.  As Attorney General, I will not let this Department be simply a bystander during this important moment in history."
Just last month, Holder announced the federal government would recognize the more than 1,300 same-sex marriages that took place in Utah following a district court ruling legalizing gay nuptials in the state — even though the state won't recognize the unions now that the U.S. Supreme Court has placed a stay on the weddings.
HRC's Griffin said the actions that Holder is preparing to undertake are right in line with Kennedy's legacy as civil rights icon.
"Attorney General Holder continues to show incredible leadership, and this latest action cements his place in history alongside Robert F. Kennedy, another attorney general who crusaded for civil rights," Griffin said.
¿De qué hablaron Xiomara Castro y Kamala Harris?
Discutieron la migración, la corrupción y el desarrollo económico
Reportar sin Miedo es el socio mediático del Washington Blade en Honduras. Esta nota salió en sitio web el 27 de enero.
TEGUCIGALPA, Honduras — "He estado convocando a directores ejecutivos y empresas estadounidenses que se han comprometido a apoyar a esta región. Su promesa ha alcanzado los 1,200 millones de dólares", le dijo la vicepresidenta estadounidense Kamala Harris a la mandataria de Honduras, Xiomara Castro, en la reunión oficial que ambas tuvieron hoy en Casa Presidencial luego de la toma de posesión en el Estadio Nacional, según el archivo en poder de la revista estadounidense Washington Blade, socia de Reportar sin Miedo.
Así fue la reunión que hoy sostuvieron la presidenta de Honduras, Xiomara Castro junto con la vicepresidenta de Estados Unidos, Kamala Harris @VP

"Abordamos temas de interés común, como la migración, la lucha contra la corrupción y el narcotráfico" dijo Castro. pic.twitter.com/IN0nlD3qoj

— ReportarSinMiedo (@ReportarsinMied) January 27, 2022
Harris llegó a Honduras la madrugada de hoy, resguardada por un gigantesco dispositivo de seguridad que incluyó al menos tres modernos helicópteros. Tras el traspaso de mando, la vicepresidenta se reunió con Castro. Las dos poderosas mujeres platicaron de varios temas que incluyen la migración forzada, la economía, las soluciones para la pandemia y la educación.
"Me gustaría felicitarla públicamente por su elección", dijo Harris. "En nombre del presidente Biden y el mío, le deseamos un gran éxito. Apreciamos que su elección haya sido democrática, que el pueblo haya hablado. Está claro que tiene usted el apoyo de muchos de los habitantes de este importante y hermoso país".
La meta: menos migración
En la reunión que tuvo lugar en uno de los salones de Casa Presidencial, Harris mencionó la necesidad de "abordar la prosperidad económica de Honduras". La funcionaria destacó la importancia de impulsar más la economía hondureña mediante la "creación de empleos y lo que significa en el tema de la migración".
La migración es un aspecto muy importante para Estados Unidos, ya que más de 309,000 ciudadanos de Honduras han sido arrestados desde septiembre del 2020 hasta octubre del 2021 en su intento de migrar a Estados Unidos, según datos de Aduanas y Protección Fronteriza.
Pero para combatir la migración irregular a Estados Unidos es necesario reducir las causas que incluyen el desempleo, la destrucción dejada por los fenómenos naturales, la violencia y, sobre todo, el fantasma de la corrupción que se convirtió en la seña de identidad de los 12 años de gobierno nacionalista de Porfirio Lobo y Juan Orlando Hernández.
"La mayoría de la gente no quiere dejar su casa… los lugares donde rinde culto: su iglesia; su abuela. Y si se van, suele ser porque huyen de algún daño o porque simplemente no pueden satisfacer sus necesidades básicas o las de su familia si se quedan", reflexionó Harris durante su reunión con la presidenta Castro.
La "cooperación y el trabajo que realizaremos juntos en materia de prosperidad económica serán fundamentales para la migración irregular", agregó la funcionaria estadounidense.
Duro con los corruptos
Para parar la ola migratoria, Estados Unidos tiene claro que es necesario apoyar la lucha contra la corrupción, que drena los recursos monetarios hondureños y destruye la confianza del pueblo en sus autoridades.
"Hemos hablado de la importancia de la lucha contra la corrupción", le dijo la vicepresidenta Harris a la mandataria hondureña. "Compartimos una prioridad en torno a hacer lo que podemos hacer como socios para abordar esa cuestión relacionada con la cuestión de la prosperidad económica".
Para cerrar la productiva plática, Harris explicó que su gobierno reforzará la ayuda en salud para Honduras, especialmente en el combate contra la COVID-19. Para lograrlo, señaló que Estados Unidos ha donado a Honduras 3.9 millones de vacunas contra la enfermedad, pero que entregará en los próximos meses "cientos de miles de dosis más", además de "medio millón de jeringuillas pediátricas y millones de dólares para mejorar las instalaciones sanitarias y educativas".
Con la colaboración de Michael K. Lavers, de Washington Blade.
Two arrested for lesbian couple's murder, dismemberment in Mexico border city
Julissa Ramírez and Nohemí Medina Martínez killed earlier this month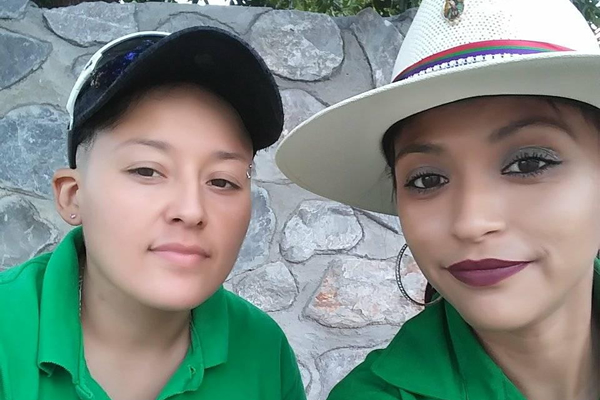 Two people have been arrested in connection with the murder and dismemberment of a lesbian couple in the Mexican border city of Ciudad Juárez.
The Chihuahua Attorney General's Office on Tuesday announced authorities arrested a 25-year-old woman and a 24-year-old man and charged them with aggravated femicide.
Authorities on Jan. 16 found the dismembered body parts of Julissa Ramírez and Nohemí Medina Martínez in plastic bags that had been placed along the Juárez-El Porvenir Highway. The Chihuahua Attorney General's Office in a press release notes the suspects murdered Ramírez and Medina in a house in Ciudad Juárez's San Isidro neighborhood on Jan. 15.
Ciudad Juárez, which is located in Mexico's Chihuahua state, is across the Rio Grande from El Paso, Texas.
Members of Comité de la Diversidad Sexual de Chihuahua, a local LGBTQ rights group, and Chihuahua Gov. María Eugenia Campos Galván are among those who have expressed outrage over the women's murders. Activists have also urged local and state authorities to investigate whether the murder was a hate crime based on Ramírez and Medina's sexual orientation.
Local media reports said nine women — including Ramírez and Medina — were killed in Ciudad Juárez from Jan. 1-15.
Va. Senate subcommittee tables anti-transgender student athlete bill
Virginia Beach Republican introduced SB 766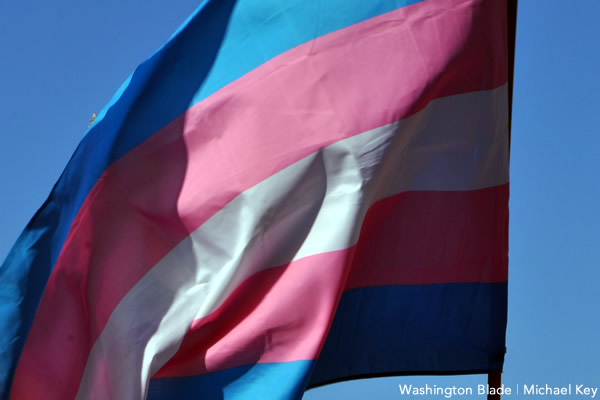 A Virginia Senate subcommittee on Thursday tabled a bill that would have banned transgender students from joining school sports teams that are consistent with their gender identity.
Senate Bill 766, which state Sen. Jennifer Kiggans (R-Virginia Beach) introduced on earlier this month, would have required "each elementary or secondary school or a private school that competes in sponsored athletic events against such public schools to designate athletic teams, whether a school athletic team or an intramural team sponsored by such school, based on biological sex as follows: (i) 'males,' 'men,' or 'boys'; (ii) 'females,' 'women,' or 'girls'; or (iii) 'coed' or 'mixed.'"
"SB 766 (trans sports ban) was passed by indefinitely (it died!) after a long line of speakers testified against it, affirming trans students' rights to participate in sports just like their cisgender peers," tweeted the American Civil Liberties Union of Virginia after the vote. "Trans students belong in sports. Period."
Republican Gov. Glenn Youngkin during his campaign said he does not support allowing trans children to play on sports teams that are consistent with their gender identity.
The General Assembly's 2022 legislative session began on Jan. 12 with Republicans in control of the House of Delegates. Democrats still control the Senate by a 21-19 margin.
A bill that would have eliminated the requirement that school districts implement the Virginia Department of Education's trans and non-binary student guidelines died in a Senate subcommittee on Thursday. The Senate General Laws and Technology on Thursday also tabled a religious freedom measure that would have undermined Virginia's LGBTQ-inclusive nondiscrimination law.