Arizona's 'turn away the gay' bill part of national trend
As other measures defeated, Kansas could see resurrected bill this week
An emerging trend of state legislation allowing businesses to refuse services on religious grounds — most recently in Arizona where a measure has reached the desk of Gov. Jan Brewer (R) — has triggered outrage among advocates who say the bills are intended to enable discrimination against LGBT people.
The bill passed by the legislature in Arizona, SB 1062, has become known as the "turn away the gay" bill after the Republican-controlled Arizona State House approved the measure Thursday by a 33-27 vote.
Despite her reputation as an ultra conservative, Brewer expressed uncertainty over the weekend over what action she'll take on the bill, saying the measure is "very controversial." She has five days to sign or veto the measure once it reaches her desk.
"We know that it has failed in a lot of states across the country," Brewer told reporters. "I have not been in town currently. I've been reading about it on the Internet, and I will make my decision probably by next Friday, if I do decide to sign it. But it's very controversial. So I got to get my hands around it."
The measure never mentions the words "gay," "sexual orientation" or "gender identity," but expands the state's definition of exercise of religion to allow any person — which under the bill could be an individual, a religious assembly or business — to deny services based on a religious belief.
Under the bill, the exemption could only be used in court if the refusal to act is motivated by a religious belief; the person's religious belief is sincerely held; and state action "substantially" burdens the exercise of the person's religious beliefs.
Critics say the legislation is intended to allow businesses to deny services or discriminate against gay people or same-sex couples — even though Arizona state law already permits discrimination in employment and public accommodations.
Eunico Rho, an advocacy and policy counsel for the American Civil Liberties Union who works on state initiatives, said the measure would set "a dangerous precedent" because it would invite individuals and businesses in Arizona to discriminate.
"Arizona already has a law that says the government can't unnecessarily burden somebody's religious beliefs, but this takes that into the private sphere and says no private individual can burden somebody's else religious beliefs," Rho said. "Given how religiously diverse we are — and the state of Arizona is — it's just such a dangerous and unprecedented on…the legislature's part."
Because certain localities in Arizona bar discrimination on the basis of sexual orientation and gender identity, Rho said the passage of the Arizona bill would complicate the enforcement of these ordinances.
Amid consternation over the legislation and scrutiny from national media, the anti-gay group that drafted the legislation said the concerns are overblown.
Cathi Herrod, president of the Center for Arizona Policy, said in a statement Friday the measure is merely aimed at protecting religious liberties.
"Simply put, the fear-mongering from opponents is unrelated to the language of the bill, and proves that hostility towards people of faith is very real," Herrod said. "It's a shame we even need a bill like this in America. But growing hostility against freedom in our nation, and the increasing use of government to threaten and punish its own citizens, has made it necessary."
Although major national LGBT rights groups were initially silent on the Arizona bill, the Human Rights Campaign and the National Gay & Lesbian Task Force issued statements on Friday after Brewer expressed uncertainty about the bill and gay blogger Joe Jervis criticized them for their silence.
Amid the wait over what action Brewer will take on the legislation, LGBT grassroots advocates have started a campaign to encourage her to reject the measure by asking businesses in Arizona to speak out.
Scott Wooledge, a New York-based LGBT netroots advocate, has set up a website, "Do AZ's Top Businesses Support Or Oppose SB 1062?" monitoring the positions of Arizona businesses on the legislation.
"Together, the companies I approached employ more than a quarter million people in the state of Arizona," Wooledge said. "This makes them all significant stakeholders in any business-related legislation, and SB 1062 is a business-related bill."
Companies headquartered in Arizona identified on the website are US Airways, PetSmart, Apollo Group, GoDaddy, U-Haul, Cold Stone Creamery, Bashas' Markets, Freeport-McMoran Copper & Gold Inc, Banner Health P.F. Chang's, Best Western and Circle K. None were listed as having expressed a position as of Monday morning.
[UPDATE: On Monday evening, Apple Inc. and the CEO of American Airlines Group Inc called Brewer to ask her to veto the bill, according to the Associated Press.]
But both members of Arizona's delegation to the U.S. Senate — Sens. John McCain (R-Ariz.) and Jeff Flake (R-Ariz.) have weighed in via Twitter to urge Brewer to reject the bill. Both were among the Senate Republicans who voted for the Employment Non-Discrimination Act last year (although Flake twice voted against cloture.)
Others who have spoken out via Twitter to urge Brewer to veto the bill are Democrats representing the state in the U.S. House: Rep. Ann Kirkpatrick (D-Ariz.), Ron Barber (D-Ariz.) and bisexual Rep. Kyrsten Sinema (D-Ariz.).
Prior to House passage of the bill last week, Sinema said in a statement that Brewer must consider the negative consequences of the legislation should she sign it.
"The economic hit to our state, if this misguided bill is signed into law, will undoubtedly harm thousands of hardworking Arizonans, and is irresponsible at a time when we are just starting to recover from the economic downturn," Sinema said. "Arizona is better than this. I call on Governor Brewer to show leadership and veto the bill if it is sent to her.""
In recent weeks, the movement of the legislation to enable discrimination by expanding religious liberties hasn't been limited to Arizona. As previously reported by the Washington Blade, progress on these bills is apparently a new tactic from anti-gay groups in response to the advancement of marriage equality.
Laura Durso, director of the LGBT project for the Center for American Progress, said the proliferation of these bills puts at risk all Americans, not just LGBT Americans.
"Bills like Arizona's SB 1062 open the door to all types of discrimination, not only in wedding-related services but among healthcare providers and other licensed professionals," Durso said. "The first amendment protects our right to practice our religion as we see fit and these types of laws threaten our social contract — that we treat others as we wish to be treated and abide by the same rules in the public marketplace."
In Kansas, the State House approved legislation allowing businesses to refuse services to same-sex couples. And unlike the Arizona bill, the Kansas measure explicitly mentions same-sex couples, saying no individual should be required to provide a service related to a same-sex wedding or civil union ceremony.
Numerous media outlets, including the Blade, reported last week the legislation, House Bill 2453, was dead in the Senate following public outcry, but one LGBT advocate in the state said he's not so sure.
Thomas Witt, executive director of the Kansas Equality Coalition, said he expects the legislation to reappear in the Senate — possibly with slightly different language as an insert to a larger bill — as early as Wednesday.
"The radical right in the House is pushing real hard to bring this bill back, not under that number," Witt said. "The number is dead. The Senate is not going to let that number come back up, but they're looking for a way to stuff the language in a different bill."
Similar religious exemption bills that have died have come in Maine, where the House last week defeated a measure by a 89-52 vote, as well as in South Dakota, Tennessee and Idaho, which all died in committee.
Lawmakers pushing the bills are drawing on recent stories of individuals facing penalties for refusing services to same-sex couples, such as a Colorado baker who was found to have violated a couple's civil rights for refusing to bake a cake for them or the New Mexico photographer who got in trouble after refusing to take a picture of a same-sex wedding ceremony.
ACLU's Rho noted that lawmakers in Arizona and Kansas have been drawing on these stories to advocate for the enactment of religious exemption bills, but said she doesn't think the bills are anything new.
"I think in Arizona, they've made it quite clear, that that was one of the main reasons for expanding the religious refusal bill into this extraordinary scope," Rho said. "But as I said, people claiming the right to refuse services is certainly nothing new."
Despite the proliferation of these bills, no LGBT advocate is calling on President Obama to publicly condemn them — even though they've asked for his help for other LGBT rights causes.
White House Press Secretary Jay Carney had little to say Monday when asked about the Arizona bill by CNN.
"I haven't spoken with the president about that," Carney said. "I don't have an official position. It certainly doesn't sound particularly tolerant, but I don't have a position at this time."
But LGBT advocates say Obama's voice against advancing the bills in these Republican-dominated states will fall on deaf ears — and might even encourage lawmakers to enact the measures.
Rho said she thinks an appropriate response would be passage of the Employment Non-Discrimination Act, which would bar many employers from discriminating against LGBT workers across the country, as opposed to vocal opposition from Obama.
"Unfortunately, I think a lot of the state legislatures and the governors who are endorsing these kind of measures don't care much for what the president says or thinks, so I don't know if Sam Brownback cares much for President Obama's opinion," Rho said.
New anti-LGBTQ propaganda bill sent to Putin
LGBTQ Russians 'will cease to be publicly known'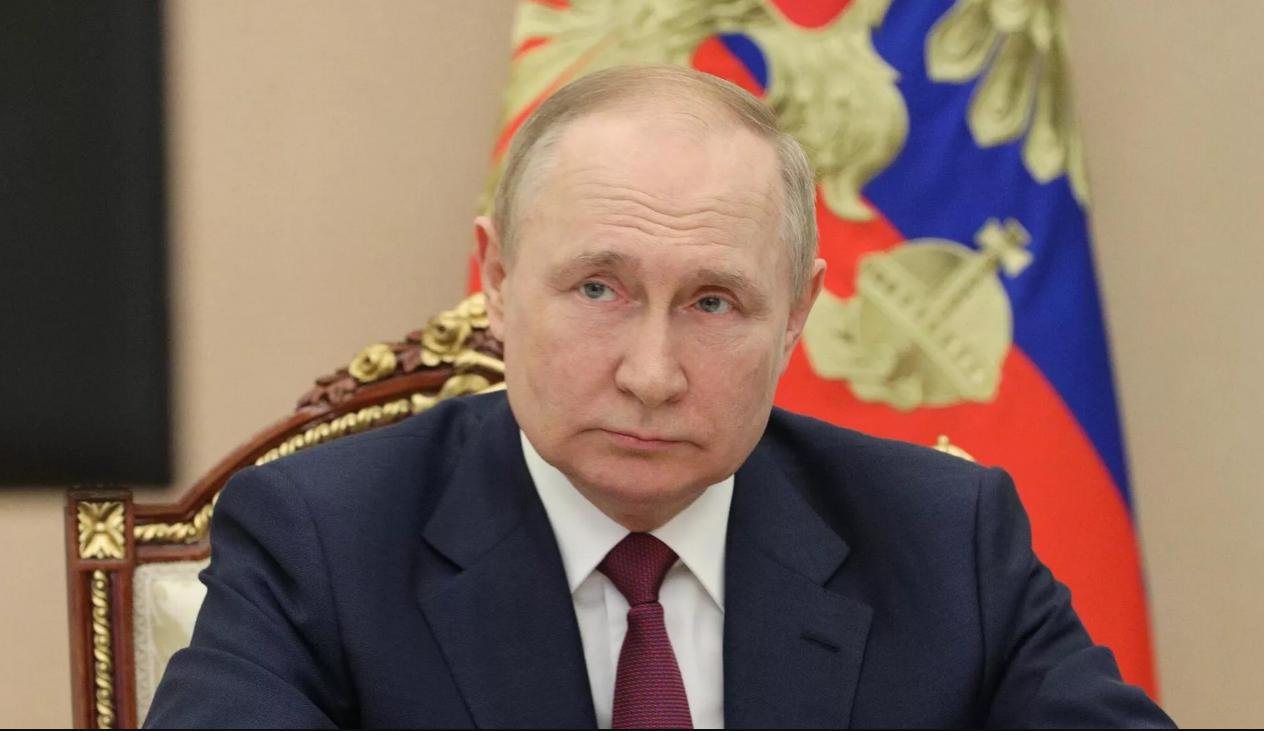 The upper chamber of the Russian State Duma voted Nov. 30 to approve legislation banning LGBTQ propaganda as well as materials that promote discussion of gender reassignment and mention of LGBTQ issues to minors, which is categorized as promotion of pedophilia. Violation of the ban will result in fines of up to 10 million rubles ($160,212.80.)
The legislation now heads to Russian President Vladimir Putin, who is expected to sign it within the next few days. Russian State Media outlet RIA News reported the new ban on LGBTQ propaganda, gender reassignment and pedophilia will apply to films, books, commercials, media publications and computer games.
The legislation broadens the scope of the existing "Protecting Children from Information Advocating a Denial of Traditional Family Values," statute signed into law by Putin on June 30, 2013.
That statute amended the country's child protection law and the Code of the Russian Federation on Administrative Offenses to prohibit the distribution of "propaganda of non-traditional sexual relationships" among minors.
The definition includes materials that "raises interest in" such relationships, cause minors to "form non-traditional sexual predispositions," or "[present] distorted ideas about the equal social value of traditional and non-traditional sexual relationships."
Businesses and organizations can also be forced to temporarily cease operations if convicted under the law, and foreigners may be arrested and detained for up to 15 days then deported, or fined up to 5,000 rubles ($80.11) and deported.
The new law will extend "responsibility for propaganda of LGBTQ+ people among adults," in addition to the earlier law regarding minors.
The language of the bill also introduces a ban on issuing a rental certificate to a film if it contains materials that promote non-traditional sexual relations and preferences is established. The document also provides for the introduction of a mechanism that restricts children's access to listening to or viewing LGBTQ information on paid services. 
The newly expanded law provides for the Russian Federal Service for Supervision of Communications, Information Technology and Mass Media to be vested with the right to determine the procedure for conducting monitoring on the Internet to identify information, access to which should be restricted in accordance with the federal law on information.
A requirement is also set on paid services to enter codes or perform other actions to confirm the age of the user. At the same time, access to LGBTQ information is prohibited for citizens under 18 years of age.
In addition, it provides for a ban on the sale of goods, including imported goods, containing information, the dissemination of which provides for administrative or criminal liability.
Also, the law "on the protection of children from information harmful to their health and development" is supplemented by an article on the promotion of non-traditional sexual relations, pedophilia and information that can make children want to change their sex.
The latter language pointedly inserted as transgender people have been a frequent target of attacks by the Russian president in speeches recently blaming the West for a global decay in moral values that run counter to what Putin describes as "Russia's strong morals."
Human Rights Watch noted that given the already deeply hostile climate for LGBTQ people in Russia, there will be uptick in often-gruesome vigilante violence against LGBTQ people in Russia — frequently carried out in the name of protecting Russian values and Russia's children.
Legal scholars say the vagueness of the bill's language gives room for government enforcers to interpret the language as broadly as they desire, leaving members of the Russian LGBTQ community and their allies in a state of even greater fear and stress filled uncertainty.
The Moscow Times newspaper and webzine, which publishes outside of the Russian Federation to avoid censorship, ran an article Dec. 2 reporting on St. Petersburg LGBTQ activist Pyotr Voskresensky, who in an act of defiance opened up a small "LGBTQ museum" in his apartment prior to Putin's signing the measure into law.
"The museum is a political act," said Voskresensky. "As this era is coming to an end, I felt I wanted to say one last word."
Voskresensky — who has spent years acquiring Russian-made statues, jewelry, vases, books and other art objects that tell stories about the country's LGBTQ subculture — decided this was his last opportunity to share his collection with ordinary people he told the Times.
For safety reasons, the museum's location has not been made public: Hopeful visitors must contact Voskresensky via Facebook to receive the address.  
On a recent tour, the first thing visible to visitors at the entrance was a portrait of composer Pyotr Tchaikovsky, one of the most famous gay men in pre-revolutionary Russia.
At the end of the exhibition, there were a few contemporary art pieces, including a satirical model depicting Russian Duma Deputy Vitaly Milonov, a prominent supporter of the anti-gay legislation, wearing a bridal veil.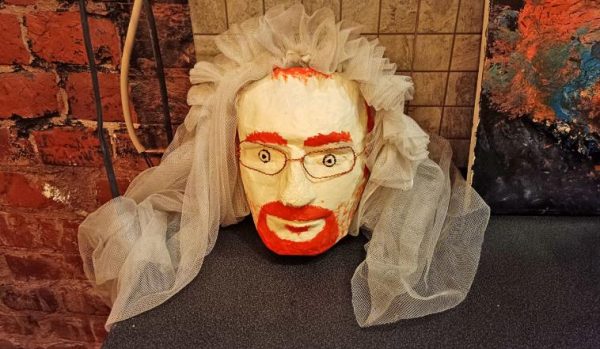 In a phone call with the Washington Blade on Saturday, a young Russian LGBTQ activist who asked to not be identified for fear of Russian government reprisals and who has communicated with the Blade previously from their Helsinki safe space, reiterated:
"These [Russian obscenity] politicians want to so-called "non-traditional" LGBTQ+ lifestyles erased out of public life. They and their so called colluders in church are ignorant of truth that LGBTQ+ people will exist no matter what. It is scientific fact not their religious fairytales and fictions."
The activist also noted that with Putin's signature, Russian LGBTQ people "will cease to be publicly known" effectively driving them underground. "Those bastards have tried to make us erased — they stupidly think we no longer [will] exist" The activist angrily vowed; "we are not disappeared — never. We are human and we are natural and they will not defeat our humanity."
Jim Kolbe dies at 80
Former Ariz. congressman first openly gay Republican House member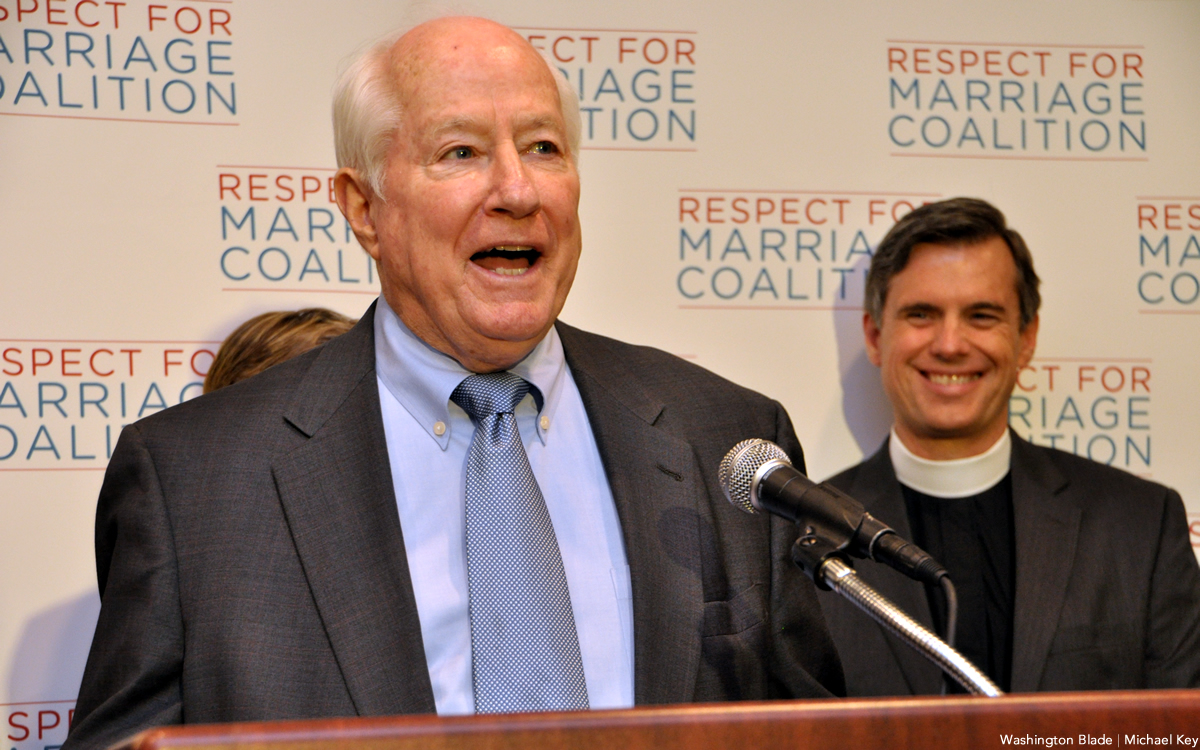 Former Republican Congressman James (Jim) Thomas Kolbe, who represented Southern Arizona in Congress for 22 years, died Saturday of a stroke at the age of 80 his husband Hector Alfonso confirmed to Arizona media outlets.
"He belongs to so many people," his husband said through tears on Saturday. "He gave his life for this city. He loved Tucson, he loved Arizona."
Republican Arizona Gov. Doug Ducey ordered flags at all state buildings be lowered to half-staff until sunset Sunday in honor of the former congressman. In a series of tweets the Arizona governor lauded Kolbe's record of public service.
Congressman Kolbe led a life of remarkable public service. A Navy veteran, 11-term congressman, state legislator — even a congressional page for Sen. Goldwater — his commitment and dedication were boundless. 2/

— Doug Ducey (@DougDucey) December 3, 2022
He was a highly-regarded expert on trade, a champion of the free market and a passionate advocate for the line-item veto. From his community in Tucson, to those in need around the world, Congressman Kolbe had a profound and lasting impact. 3/

— Doug Ducey (@DougDucey) December 3, 2022
We've ordered flags at state buildings will be flown at half staff until sunset Sunday in Congressman Kolbe's memory. 5/5

— Doug Ducey (@DougDucey) December 3, 2022
Kolbe was the first openly serving gay Republican in the U.S. House of Representatives having served from 1985 to 2007. During his 22-year tenure he served as chair of the Subcommittee on Foreign Operations, Export Financing and Related Programs of the House Appropriations Committee.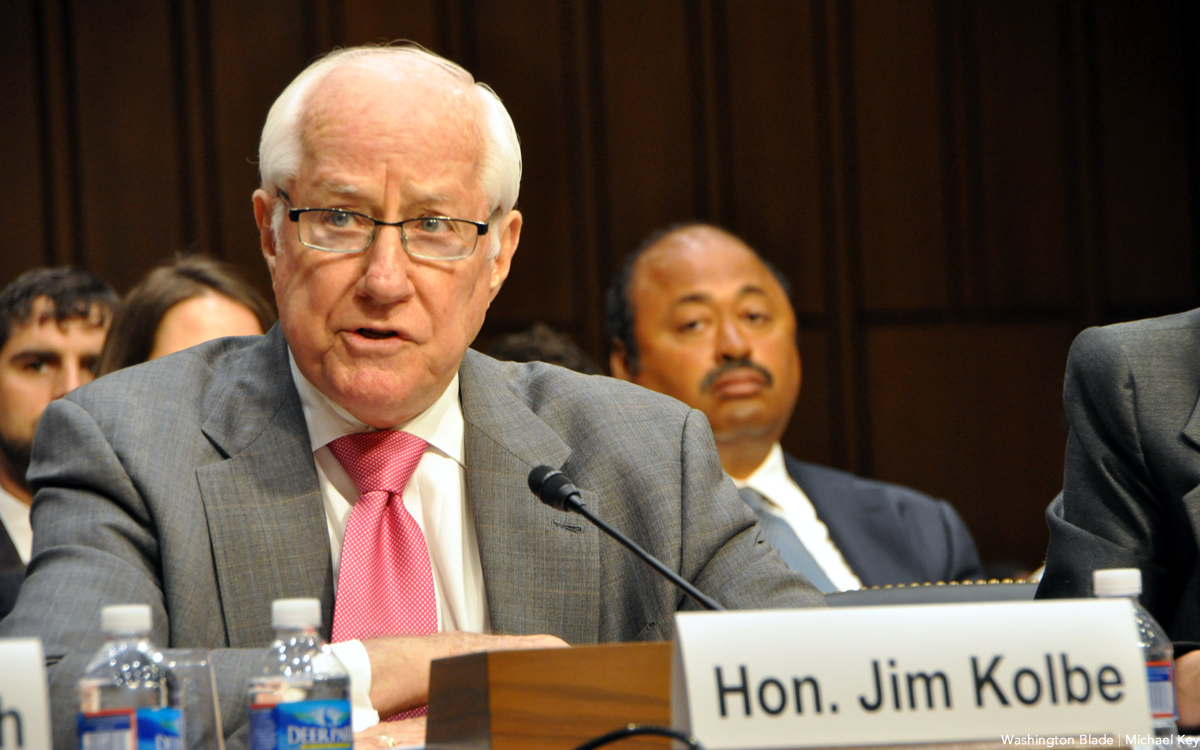 In 1996, Kolbe held a press conference and outed himself after his vote for the Defense of Marriage Act. This, according to political journalist Jake Tapper, was owed to the fact that Kolbe was under the impression he was about to be outed by a gay publication.
Addressing a gathering of Log Cabin Republicans and other gay Republicans in 1997, he said he didn't want to be a poster child for the gay movement.
"Being gay was not — and is not today — my defining persona," Kolbe said during his first speech as an openly gay GOP lawmaker. He also sat on the national advisory board of the Log Cabin Republicans.
In 2013, however, Kolbe was a signatory to an amicus brief in support of overturning California's Proposition 8.
In a private ceremony in 2013, after being together for eight years, Kolbe and Alfonso were married.
Alfonso, a Panamanian native who came to the U.S. on a Fulbright scholarship to pursue studies in special education, had been a teacher for two decades. The couple's nuptials were held at a private event at the Cosmos Club on Massachusetts Avenue.
"Two decades ago, I could not have imagined such an event as this would be possible," Kolbe told the Washington Blade in an interview in May 2013. "A decade ago I could not imagine that I would find someone I could be so compatible with that I would want to spend the rest of my life with that person. So, this is a very joyous day for both of us."
The couple had to endure a year-long separation when Alfonso returned to Panama while immigration issues were being sorted out, although he was granted U.S. residency, also known as a green card.
Kolbe also battled his friend and fellow Republican, U.S. Sen. John McCain (R-Ariz.), who opposed the repeal of the Clinton-era "Don't Ask, Don't Tell" policy, which barred military service by gay and lesbian Americans. He repeatedly co-sponsored a bill to scrap the military's "Don't Ask, Don't Tell" policy at odds with others in his party over the issue.
After he left Congress he continued to be active in Republican politics in 2012 endorsing former Massachusetts Gov. Mitt Romney in his race for the presidency against then incumbent President Barack Obama.
In an interview with the Blade at the time, Kolbe responded to the anti-gay language in the draft version of the Republican Party platform. In addition to endorsing a Federal Marriage Amendment, the platform criticized the Obama administration for dropping defense of DOMA in court and judges for "re-defining marriage" in favor of gay couples.
Kolbe predicted the 2012 Republican platform will be the last one to include such language.
"That'll be the last time that will be in the Republican Party platform," Kolbe said. "It won't be there four years from now. It's got its last gasp. I don't believe it'll be there four years from now; I wish it weren't there now, but I don't believe it will be four years from now."
The issue over the rights of same-sex couples to marry ended with Obergefell v. Hodges, 576 U.S. 644, the landmark civil rights case in which the U.S. Supreme Court ruled that the fundamental right to marry is guaranteed to same-sex couples by both the Due Process Clause and the Equal Protection Clause of the 14th Amendment to the Constitution.
Just this week prior to his death, the Respect for Marriage Act passed the Senate by a vote of 61-36.
That legislation requires the federal government to recognize a marriage between two individuals if the marriage was valid in the state where it was performed and guarantee that valid marriages between two individuals are given full faith and credit, regardless of the couple's sex, race, ethnicity or national origin. It is expected to pass the House again this week after which it heads to President Joe Biden for his signature.
Early in his career, Kolbe in 1976 ran for a seat in the Arizona Senate in the Tucson-Pima County district and defeated a one-term Democrat. In mid-1982, he resigned from the state Senate to run in the newly created Arizona's 5th U.S. congressional district, but lost to Democrat Jim McNulty.
He ran again in 1984 winning the seat that he went to hold for over two decades.
According to his biography Kolbe was born in Evanston, Ill., a suburb of Chicago, but when he was five, his family moved to a ranch in rural Santa Cruz County, Arizona. It was there he attended Patagonia Elementary School and Patagonia Union High School, but graduated from the U.S. Capitol Page School in 1960 after serving for three years as a Senate Page for Arizona Republican U.S. Sen. Barry Goldwater.
He matriculated first at Northwestern University and then at Stanford University earning a master's degree in economics. During the Vietnam era from 1965 to 1969, he served in the U.S. Navy, including a tour in Vietnam as a member of the Navy's "Swift Boat" force.
After military service Kolbe served as a special assistant to Republican Illinois Gov. Richard B. Ogilvie. He then moved back to Arizona settling in Tucson where he worked in business.
Accolades for the former congressman included many from Arizona political and business fields of endeavor.
"Pima County and southern Arizona could always count on Jim Kolbe," Pima County Board of Supervisors Chair Sharon Bronson said in a statement.
Matt Gress, who was recently elected to the Arizona Legislature, called Kolbe a political pioneer.
"Today, because of Jim Kolbe, being a member of the LGBT community and serving in elected office has become irrelevant," he said in a statement.
HHS secretary discusses federal overdose prevention efforts at Whitman-Walker
Officials held round table with clients, 'community stakeholders'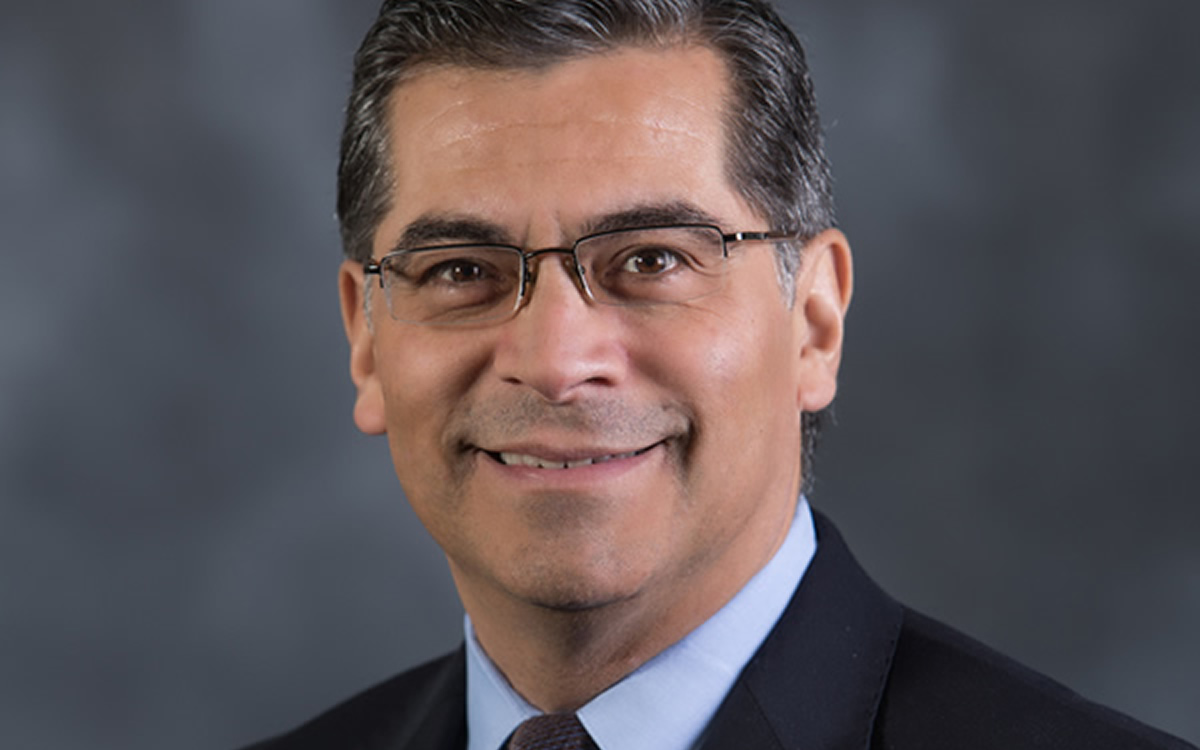 U.S. Department of Health and Human Services Secretary Xavier Becerra and four other high level federal health officials held a roundtable community meeting followed by a press conference at D.C.'s Whitman-Walker Health headquarters on Friday to discuss what they said were "groundbreaking" efforts to address and end the nation's epidemic of deaths from the overdose of opioid drugs.
A statement released by HHS says Becerra and the other officials, including Dr. Rahul Gupta, director of the White House Office of National Drug Control Policy, reached out to Whitman-Walker, which, among other things, operates one of the D.C. metro area's preeminent substance abuse treatment programs, to commemorate the one-year anniversary HHS's Overdoes Prevention Strategy program.
"Now, one year after the release of this strategy, our nation is in a much stronger position to treat addiction and save lives," Becerra said. "We didn't get here by accident. Thanks to decades of work by advocates, coupled with an unparalleled people-first strategy and unprecedented investment by the Biden-Harris administration, we have made a great deal of progress," he said.
The officials, including Gupta, pointed out that the Overdose Prevention Strategy over the past year and an updated effort launched this month have focused on greatly expanding availability of the drug overdose antidote medication naloxone.
"Deaths caused by opioids like illicit fentanyl are preventable with naloxone, and today's announcement means more life-saving naloxone will be in communities across the country," Gupta said. "The latest data continue to show a hopeful trend of a decreases in overdose deaths, so we must remain focused on fully implementing President Biden's National Drug Control Strategy that will save tens of thousands of lives by expanding care for substance use disorder, making naloxone more accessible, and dismantling drug trafficking operations," he said.
In addition to Gupta from the White House, Becerra was joined at the community meeting and press conference by Dr. Miriam Delphin-Rittmon, assistant secretary for the Substance Abuse and Mental Health Services Administration (SAMHSA), which is an arm of HHS; Dr. Debra Houry, acting principal deputy director of the U.S. Centers for Disease Control and Prevention and Dr. Robert Califf, commissioner of the U.S. Food and Drug Administration.
Also participating in the roundtable session and press conference was U.S. Sen. Tammy Baldwin (D-Wis.), the nation's first out lesbian member of the Senate.
Becerra said he invited Baldwin to participant in the day's events, among other things, because of her record of advocacy and support for funding of federal substance abuse and overdose prevention programs.
"One area I've championed in Congress is increasing access to overdose reversal medication like naloxone," Baldwin said. "We know that when you increase access to this safe and effective treatment that you save lives," she said. "And I'm thrilled to see the Biden administration and especially the Food and Drug Administration taking steps to increase access to naloxone."
Califf told the gathering one of the FDA's recently launched efforts is to work with drug manufacturers to arrange for naloxone to become an over-the-counter drug that would further expand its availability.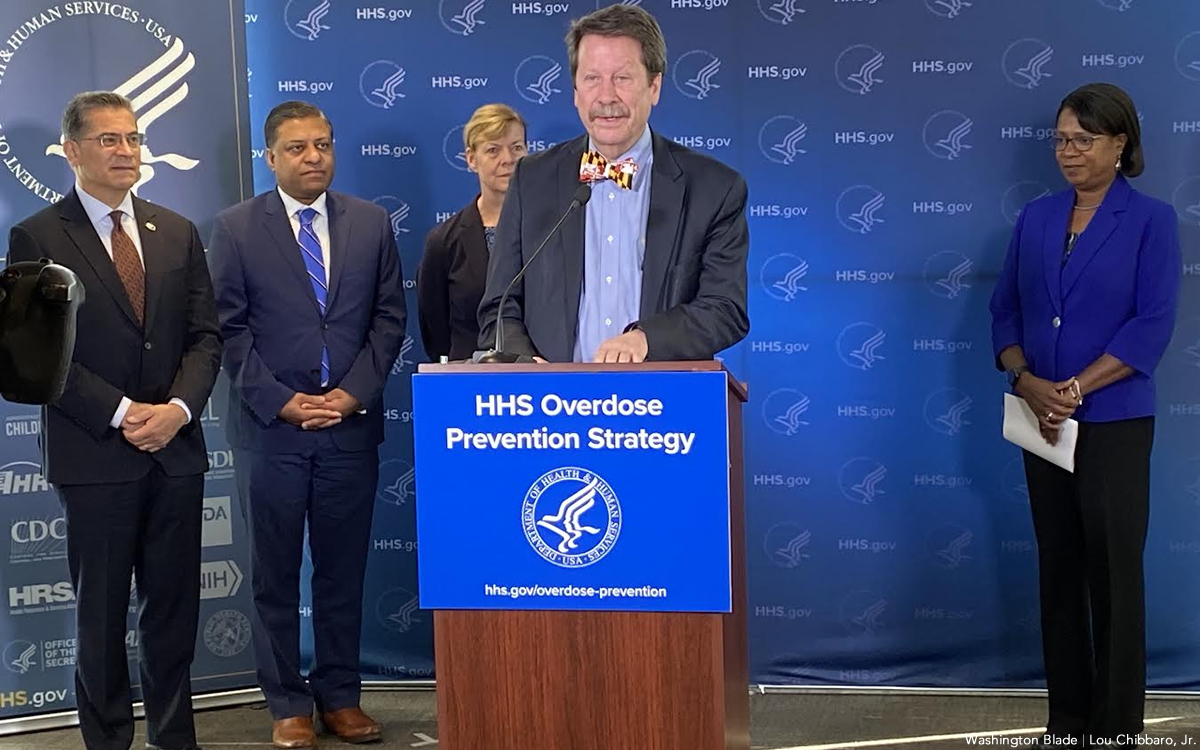 The roundtable discussion session, which included close to 50 participants, including Becerra and the other federal officials, was closed to the press, according to an HHS spokesperson, because among those participating were Whitman-Walker clients and others who receive services and support for what the officials called substance use disorder.
During the press conference that followed, Becerra spoke of how some of those participating in the roundtable discussion were part of Whitman-Walker's success stories in helping people overcome substance use problems
"We're here because a year ago we decided to go in a different direction at the federal level," he said at the press conference. "We decided that we're not moving fast enough, we're not moving close enough to where we need to be to try to help communities and those folks at Whitman-Walker who are trying to not just get folks into treatment but to save lives," Becerra said.
"And that was the great thing about the round table that we just had," he said. "We heard about how people thrive," he said, adding, "And one of the clients, Deborah, spoke about how she's on the verge of getting her degree from college … That's what we want to see … I want to thank the folks at Whitman-Walker for letting us come today to see how people can thrive and be part of that success."
Whitman-Walker Health CEO Naseema Shafi told the Washington Blade after the press conference that Whitman-Walker has a long history of partnering with federal government agencies in addressing health issues, including Whitman-Walker's role as a healthcare facility welcoming the LGBTQ community.