Marriage: It's more (and less) than you think
A wedding can have unexpected impact on wills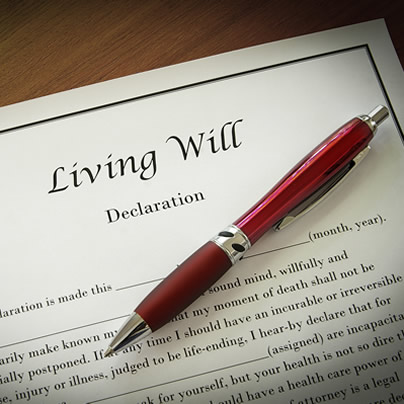 By LAWRENCE S. JACOBS
In the eight months since the fall of the Defense of Marriage Act, I have witnessed a huge rush to marriage among friends, clients and our community at large. Many of those people dramatically underestimate the changes that marriage might bring to their lives, while at the same time being lulled into a false sense of security that marriage will solve every potential legal issue that comes along. Of course, it won't.
Hundreds and hundreds of benefits accrue to married couples. Yet, many of those benefits are misunderstood and do not come automatically. For example, the right to own real estate as a married couple does not and cannot happen unless the deed to that property includes that right. Many of my clients own their homes as joint with right of survivorship. But married couples can hold real estate as tenants by the entirety, which is much better. Far too many of my clients live in a home that is only owned by one of them. If something happens to that homeowner, the other one may be literally out on the street. Not surprisingly, we re-deed many of our clients' homes, which is neither difficult nor expensive. Where the transfer of title may be impractical or undesirable, we create Revocable Trusts for the purpose of owning real estate.
Wills are another area where marriage has unexpected impacts. In most states, if you die without a Will and you are married and that marriage is recognized, your spouse will inherit a share of your estate. The amount of that share varies and can be as low as one-third. A properly drafted and signed Will can override those rules. For couples with children, the default rules can be even more problematic because minors cannot inherit money directly, either under a Will or because they were named as the beneficiary of a life insurance or retirement account. Worse yet, no matter how much money you leave, they will likely get it all in a single payment on their 18th birthday. Wills can and frequently do establish distribution schemes that make much more sense.
Marriage only solves problems for couples when both of them are healthy and alive.  If either of those should become untrue, then the marriage may count for little or nothing. If your spouse becomes incapacitated, you may have medical decision-making rights, but not the right to manage their separate assets.  That is usually accomplished by general durable power of attorney. Otherwise a guardianship petition will be required, which are typically expensive and time-consuming.  If your spouse dies before you, and you die later without a will, your assets will all be distributed to certain family members with parents typically first in line, regardless of whether that makes sense.
Marriage equality also brings with it the trials and tribulations that our straight counterparts have endured for generations. If you break up in the future, the only way to end that legal relationship is through a divorce. While you are still married, you cannot change your Will to completely disinherit your spouse. If you get divorced, the court will determine how to divide your assets. The court may also order you to pay alimony to your former spouse.  However, all of these potentially adverse outcomes can be changed in a properly drafted prenuptial (and sometimes post-nuptial) agreement. A word of caution: do not call a lawyer the week before your marriage for a pre-nup. I typically advise my clients to allow six to eight weeks.
None of this is intended to discourage anyone from getting married. I am a firm believer in that institution and took the plunge myself in 2009. Rather, I view my job as educating people on the issues, so that they can then make good decisions.
Larry Jacobs has helped hundreds of same-sex couples in the Washington area protect their assets and loved ones through partnership planning. He is a partner at McMillan Metro, P.C. and has practiced law for 39 years. He is admitted to the bar in Maryland, Virginia and D.C. You can learn more about Larry and his practice at PartnerPlanning.com.
Investing in real estate: What you need to know
From REITs to flips, tips for getting started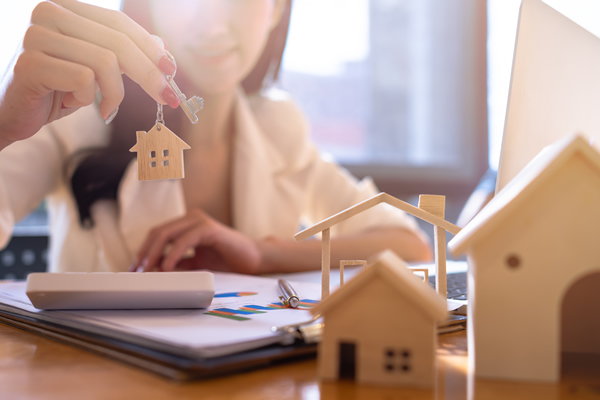 In many cases, buying or selling a home is a very personal experience. Many people buy a home with the intention of living there – making memories, building a family, becoming part of a community. The same is true of sellers. Selling a home, in many cases, is simultaneously difficult and exciting – it means the ending of one chapter and the beginning of another. While the majority of buying and selling experiences may be personal – increasingly, others in the market are interested in real estate not just to find a home, but also to make a great investment.
In our current market, it's easy to see why real estate can often end up being quite a profitable investment. In 2021, sellers often saw huge profits on the sale of real estate – but even in years where profits aren't quite as significant as this year, real estate has often proven to be a sound and reliable long-term investment strategy. Real estate investments can add diversification to your portfolio, and a very successful venture, particularly if you buy and sell when the circumstances are right.
Over the last several years, many gay neighborhoods around the country have shown steady appreciation, leading investors, and particularly LGBTQ investors, to consider whether the time is right to consider adding real estate to their investment portfolio. For those considering real estate as an investment strategy, here are a few helpful tips:
• Consider REITs: For those just getting started with real estate investment, Real Estate Investment Trusts, or "REITs" for short, might be a good option. These provide the opportunity to invest in real estate without owning the physical real estate yourself. They are often compared to mutual funds, and you invest in a company, a REIT, which owns commercial real estate like office buildings, apartments, hotels, and retail spaces. Generally, REITs pay high dividends, which make them a popular investment in retirement, as well as for investors not wanting to own one particular piece of property.
• Consider investing in rental properties: Rental income can often be a steady, reliable source of income if you do your due diligence researching the property itself, the surrounding neighborhood, and the potential community of renters. While maintaining a rental property will certainly require some investment of time and energy on your part, it can be a profitable long-term investment and one that is appealing to many people.
• Put your skills to work: If you have a skill set that includes being able to renovate and upgrade homes – or if you know a trusted person or team of people who does, flipping a home that could use some renovation can be quite a profitable investment indeed. Getting a home that could use some extra TLC at a good price and updating it can result in a sales price that is significantly higher than the purchase price. This can certainly be a very good investment – and a fulfilling project too.
• Be willing to listen and learn: When trying something new, it is almost always helpful to talk to those with experience in that area. Investing in real estate is no different. Having a mentor who can give you some tips and advice from their own experience is invaluable.
• Get to know the neighborhood: When making any real estate decision, whether you're going to live in a home yourself or purchase property for investment purposes, knowing the neighborhood and community you're interested in is important. A key part of that will be finding a real estate agent who knows and loves the community that you're interested in, and who understands the market in that area. This can make all the difference between a smooth and successful process, and a stressful one.

(At GayRealEstate.com, we are dedicated to our mission of connecting LGBTQ home buyers and sellers with talented, knowledgeable, and experienced real estate agents across the country who can help them to achieve their real estate goals. Whether you're interested in buying or selling a home that you live in personally, or buying and selling for investment purposes, we can connect you with an agent who knows and loves the community, and who can help you achieve your goals. Contact us at any time. We look forward to helping you soon.)
Jeff Hammerberg is founding CEO of Hammerberg & Associates, Inc. Reach him at
303-378-5526 or [email protected].
Bistro du Jour transports you from Wharf to Seine
New casually sophisticated restaurant a welcoming, inclusive space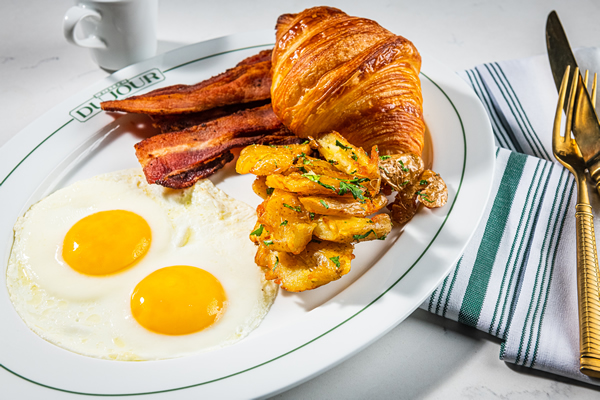 Delights run morning to night at The Wharf's new Bistro du Jour, a casually sophisticated French outpost sliding into a prime waterfront space.
Courtesy of gay-owned KNEAD Hospitality + Design, this new restaurant flaunts a menu born from a Seine-side bistro, serving coffee in the morning hours to Champagne in the evening. Its all-day culinary oeuvre begins with coffee (from La Colombe) and omelettes, and ends with items like a towering and meaty bi-patty cheeseburger L'Americain.
Taking over the sweet spot vacated by Dolcezza, Bistro du Jour is a sister to Mi Vida and The Grill, KNEAD group's two other Southwest waterfront locales. The group also runs several other formal and large-format restaurants they have populated across the city.
Why bring French to the Wharf?
"We have been here for almost four years and we knew what the area was missing and acted on it," says one of the co-owners, Jason Berry. "We wanted something where people could come in at all hours of the day and find something they wanted, from coffee and pastry to a full-on sit down at night."
The Bistro opens at 7:30 a.m. serving that local La Colombe coffee, plus flaky, buttery pastries from KNEAD's partner Mah-Ze-Dahr Bakery. Breakfast service starts at 8 a.m. with brioche doughnuts, quiches, a "massive" Belgian waffle, and French toast topped with a blueberry compote and sweetened whipped cream.
Executive Chef Treveen Dove – transferred after three years at another KNEAD spot, Succotash Prime) – oversees the offerings, a tour of the "greatest hits" of a typical Parisian bistro.
"Oeufs Sur Le Plat is to die for, with the griddled buttered bread topped with a sunny side up egg, sautéed mushrooms and a Mornay sauce… It's so rich and delicious."
By 11 a.m., the Bistro transitions to other traditional French fare, like French onion soup, tuna Niçoise salad, steak frites, mussels in a white wine and garlic butter, and a croque madame sandwich dripping with gruyere and creamy Bechamel. One unique offering is whipped brown butter with radishes and crostinis. There are also gougeres, warm cheese puffs shot through with gruyere.
Come 4 p.m., the dinner menu fills out even more, with additional dinner items confit de canard (duck leg with green lentils and red wine shallots); and a robust, earthy coq au vin (braised chicken with bacon, mushrooms and mashed potatoes); and a lamb shepherd's pie with mashed potatoes that would be at home on a French Alps farm.
Due to space limitations, the Bistro lacks a sit-down bar. Yet beverage director Darlin Kulla, who has been a part of the KNEAD family for more than four years, has put together a focused menu of six craft cocktails. You'll find not only a French 75 (gin, lemon verbena, lemon, bubbles), but also a Manhattan and a "Champs Elysees" with cognac, chartreuse, lemon, and bitters.
The bar itself carries only one brand of each liquor: one gin, rum, and vodka. " If you want vodka, you're having Grey Goose," notes Reg with a smile.
Given the cuisine, there is a considerable French wine list topping 60 bottles, leaning heavily on Champagne and sparkling wine. There are almost 20 red, white, rose, and Champagne options by the glass and carafe, as well. The bar rounds out its stock with French aperitifs and bottled beer.
Notably, the majority of the restaurant's seating is situated on the building's exterior, in a newly constructed all-season patio enclosure with almost 70 seats. The owners designed the space to maximize waterfront views, capacity, and flexibility. During warmer days, the Potomac breeze is welcome to flutter around coffee-sippers; in the colder months, the windows roll down for a fully enclosed and conditioned space. The patio's banquettes arrived directly from France, and twinkling strung lights sway from the ceiling.
The interior is done up in Mediterranean greens, pinks, and creams. Big windows welcome in daytime natural light, but allow for a dim, mood-lit atmosphere in the evening. Traditional bentwood bistro chairs dot the space and antique-style tin tiles reflect a classic Parisian flair. Over at the bar, the glassware display was created from a single panel of antiqued brass. At the rear, a daytime counter offers coffee, pastries, and drinks.
As Bistro du Jour's owners are both gay men, they note that, "Our restaurants are intended to be welcoming to all guests of all backgrounds, beliefs and demographics. We cater to everyone, which is the only way to lead a hospitality organization."
"When you're part of a minority group in society," they say, "the only way to lead your restaurants is as inclusive, welcoming, and hospitable leaders."
Though smaller than their other ventures, a French bistro right on the teeming, pedestrian-heavy Wharf "was the perfect fit," they say. 
Dining without a dining room
Today's hosts are likely more casual than in the past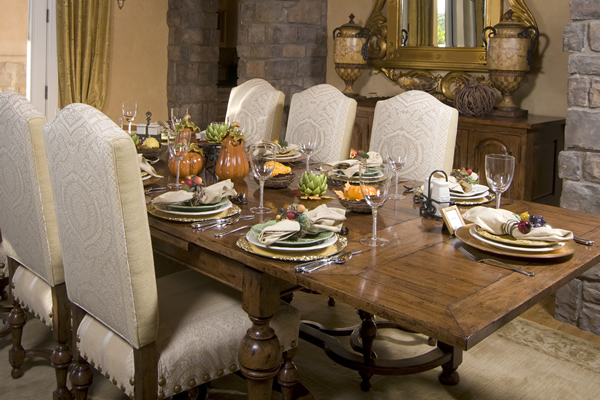 With Thanksgiving quickly approaching, you may be thinking about gathering your loved ones and kindred spirits to celebrate the positive things in your life, praise your higher power, pay homage to indigenous people, or just stuff your face and fall asleep in front of the television at the traditional Thanksgiving after-party: the football game.
Thinking back to my childhood, I remember the wonderful smells coming from the kitchen. The elegant table in the formal dining room was adorned with a crisp, white tablecloth, "the good china," sterling silver place settings, a variety of serving dishes for the forthcoming bounty, and a cornucopia centerpiece containing dried fruits and vegetables.
My dad, Ozzie, would carve the turkey and my mom, Harriet, would bring out the pecan and mincemeat pies for dessert…wait a minute…did I really grow up in a 1950s sitcom? Yup, I did, although Ozzie was Don and Harriet was Grayce.
Sometimes we would visit my maternal grandparents in Maine, whose formal dining room was less so – an extended part of the living room in the 1940s version of an open floor plan in their three-bedroom apartment over the general store and gas station that my grandfather owned.
On occasion, we would go to Massachusetts to spend a day or two with my paternal grandmother and her extended clan. There was nothing "formal" about the dining room there. Dinner took place on a litany of card tables set up on the jalousied porch off the kitchen.
When dinner was over, my grandmother would rise from the head of the table and declare, "I made the dinner. Now you do the dishes." My father and his sisters would scurry like baby chicks to adhere to her demand.
As I grew older, I rarely lived near family. Every so often, I would be invited to dinner as the obligatory guest – the girlfriend of whatever young man I was seeing at the time. Later, I would become part of the restaurant holiday dining crowd.
For several years, I had a standing date with a good friend for dinner and a movie on Thanksgiving Day. We would choose restaurants that advertised dishes like Lobster Thermador, Champagne Ravioli, or Boeuf Bourguignon, but would invariably select the traditional turkey dinner with dressing and all the trimmings from the prix fixe menu.
Fast-forward to 2020 and we may not have gathered at all, content to have Whole Foods or Door Dash deliver Thanksgiving dinner to be eaten in front of the television while watching Hallmark movies.
Now here we are. The formal dining room has gone the way of the good china and the sterling silver. For most of us, they are simply not necessities in our lives any longer. So how do you host a dinner party when there is no room specifically designated for dining?
First, you don't need to purchase things you have no room to store later. Although "rent" can be a four-letter word to a real estate agent, a party rental company's website allows you to select items online and have them delivered and removed at a fraction of the cost.
Are you trying to seat a large group for dinner? Let's start with the premise that all your guests do not need to be at a banquet table. Consider having several tables for two or four placed around the room. It will give you the ambiance of your favorite bistro and still allow for conversation among your guests.
You can also rent folding chairs, linens, place settings, and stemware. Once your order arrives, just set the tables and add candles or your favorite centerpieces to complete a festive look.
If you have no room for a seated event, you can order standing cocktail tables. Your breakfast bar or kitchen counter will make a perfect buffet line.
Better yet, have an open house, inviting guests at slightly different times so you see everyone without feeling like you're in the middle of a crowded concert.
Is your style even more casual? Rather than worrying about recycling plastic cups and sporks, pick up a bunch of Oftast dinner or dessert plates for 79 cents each at Ikea. Add a 6-pack of Svalka wine glasses and cutlery service for four from the Mopsig collection for $5 each. Pull out some pillows and eat while sitting cross-legged on the floor surrounded by family and friends.
Some of us may have trouble getting back up, but we'll be in perfect position to fall asleep during the football game.
Valerie M. Blake is a licensed Associate Broker in D.C., Maryland, and Virginia with RLAH Real Estate. Call or text her at 202-246-8602, email her via DCHomeQuest.com, or follow her on Facebook at TheRealst8ofAffairs.