Impressions and expressions
Several provocative fall exhibits run through early 2015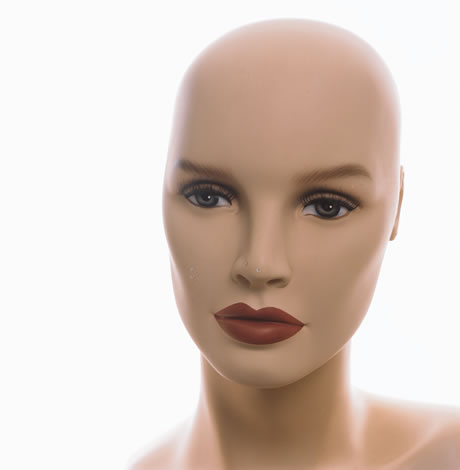 The National Museum of Women in the Arts (1250 New York Ave., N.W.) is featuring "After the Rainbow" by Soda_Jerk running through Nov. 2. In cooperation with the District of Columbia Commission of the Arts and Humanities, the video installation merges film clips from "The Wizard of Oz" and a 1960s television special featuring the infamous Judy Garland. For more details, visit nmwa.org.
"Femininity Beyond Archetypes: Photography by Natalia Arias of Colombia" includes two of Arias' series "Taboo" and "Venus" that present her own perspective on femininity and looking beyond pre-established archetypes. The exhibit is brought to the Art Museum of the Americas (201 18th Street, N.W.) by the support of the Inter-American Commission of Women, which aims to promote gender equality and leadership of women. The exhibit runs through Oct. 1. To find out more, visit museum.oas.org.
The American Art Museum (8th and F streets, N.W.) is hosting "Richard Estes' Realism" from Oct. 10 through Feb. 8. Estes' exhibit will feature 46 of his paintings of urban scenes spanning his 50-year career with contemporary realism. Visit americanart.si.edu for more details.
Joan Hisaoka Healing Arts Gallery (632 U Street, N.W.) is featuring emerging artists Shanté Gates and Njena Surae Jarvin's exhibit, "Divergence." The multi-media exhibit includes performance videos and numerous materials to create socio-dynamic environments and provocative pieces. Check out "Divergence" through Oct. 25 and visit smithcenter.org for more information.
The National Portrait Gallery (8th and F streets, N.W.) is showcasing "Portraiture Now: Staging the Self" through April 12. This ninth installation in the series will contain work of six contemporary U.S. Latino artists who explore the theme of searching for one's identity through unique and shared traits within the Latino community. Visit npg.si.edu for full details.
The Library of Congress (101 Independence Ave., S.E.) will display "American Ballet Theatre: Touring the Globe for 75 Years" through Jan. 24. The exhibit chronicles the rise of the renowned American Ballet Theatre and is comprised of objects pulled from the American Ballet Theatre collection in addition to dance and music collections housed by the Library of Congress.
Artisphere (1101 Wilson Blvd, Arlington, Va.) is featuring "Joshua Yospyn: American Sequitur" in conjunction with FotoWeek DC. The exhibit contains a selection of sequenced images taken from Yospyn's book project, "American Sequitur" created from Yospyn's editorial assignments and road trips taken across the country over the past five years.  The exhibit runs through Nov. 15. Visit artisphere.com for more information.
The Phillips Collection's (1600 21st Street, N.W.) latest installation in the Intersections Series is "Bernadi Roig: No/Escape" running from Oct. 25 through Feb. 15. The exhibit features the Mallocran artist's six sculptural works housed in both internal and external spaces. "No/Escape" contains themes of poignant social commentary such as "entrapment-liberation" and "blinding-illumination" portrayed through cruel-looking plastic figures molded from real people. More information can be found at phillipscollection.org.
The Bethesda Urban Partnership (7700 Wisconsin Ave., Bethesda, Md.) has revealed its finalists for the Trawick Prize Exhibit which is on display in a group exhibit until Sep. 27. The prize honors artists from the D.C. Metro area with $14,000 in prize money. Find out more at bethesda.org.
Angelika (2911 District Ave, Fairfax, Va.) is one of the select venues featuring "DAVID BOWIE IS," a documentary about the gender-bending music icon's exhibit that was housed at the Victoria & Albert Museum in London last year. The documentary features the vast collection of photographs, stage costumes and rare possessions from the David Bowie archive.  The art film is available for public viewing on Sept. 23. Get all the details at angelikafilmcenter.com.
Transformer (1404 P Street, N.W.) is showcasing the work of Brooklyn-based Israel artist Tama Ettun through Oct. 25. This multi-media installation, "My Hands Are the Shape of My Height" includes sculpture, video and photographs from his recent series, "Performing Stillness." The exhibit explores the concept of sculpture and performance art switching roles and creating a physical reaction or sensation within the viewer. Learn more at transformerdc.org.
"Baggage Claim: Unpacking Immigration Lives," an exhibit that showcases the work of nine artists, is viewable at the District of Columbia Arts Center until Oct. 12. The showcase explores the many sides and perspectives of immigration issues in the United States through mixed media. Find out full details at dcartscenter.org.
BMA exhibit traces friendship between Matisse and Etta Cone
Baltimore collector helped build world's preeminent repository of French master's work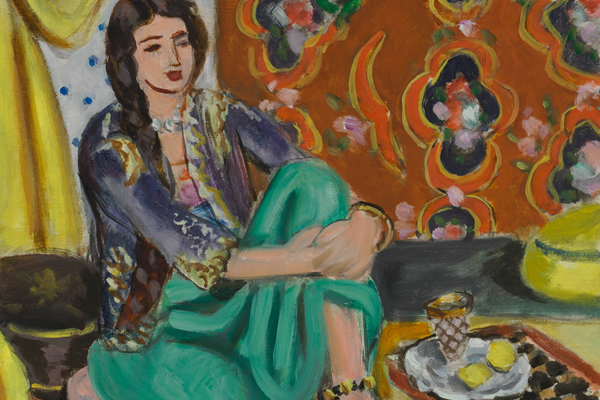 The Baltimore Museum of Art is the world's most important repository of French modern master Henri Matisse's work and this fall, a new exhibition will explore the friendship between the artist and Etta Cone, the Baltimore collector who befriended Matisse in 1906.
The two maintained a close 43-year friendship, during which time Matisse traveled to Baltimore and created works with Etta and the BMA in mind. Etta and her sister Claribel ultimately collected about 700 of Matisse's works, according to the BMA, including Blue Nude (1907), The Yellow Dress (1929-31), and Large Reclining Nude (1935).
This new exhibit, "A Modern Influence: Henri Matisse, Etta Cone, and Baltimore" will trace their friendship through letters they exchanged and includes more than 160 paintings, sculptures, prints, drawings, and illustrated books.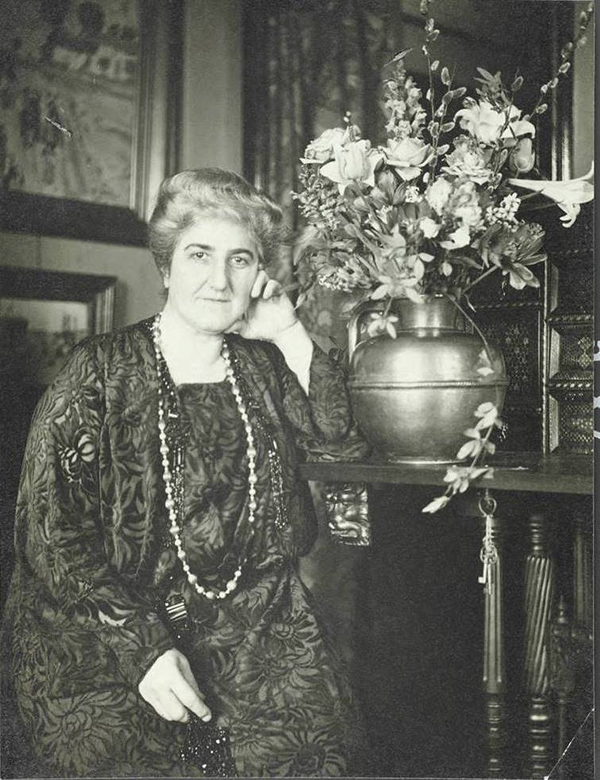 "For years, scholars have debated the purchases made by both Cone sisters, with much more credit given to the important acquisitions of major paintings by older sister Claribel," the BMA said in a statement. "'Modern Influence: Henri Matisse, Etta Cone, and Baltimore' will for the first time fully recognize Etta's achievements as a collector and acknowledge her role in building the majority of the sisters' Matisse collection, particularly the sculpture, drawings, and prints."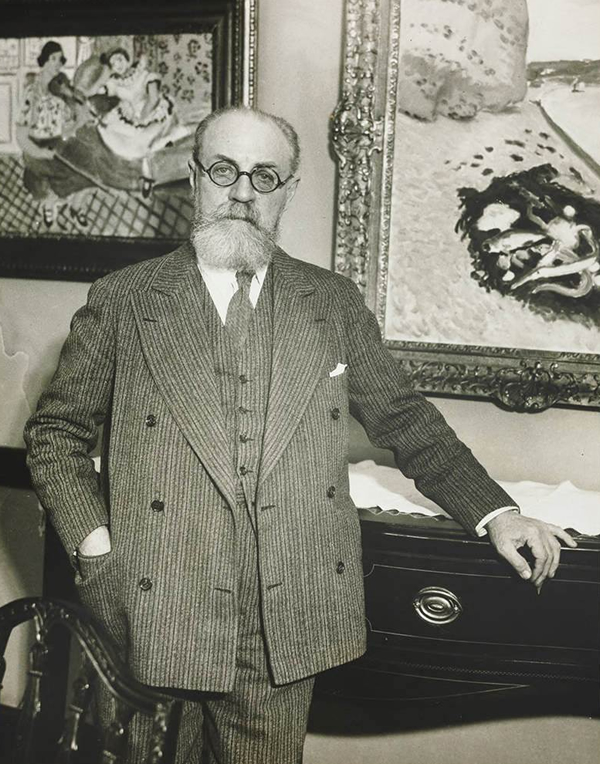 "Etta Cone and Matisse shared a love of gesture and the female form, expressed not only through her collection of his major paintings, but through an early and sustained interest in his print making and drawing practices. The exhibition begins with work on paper and ends there as well," said Leslie Cozzi, BMA associate curator of prints, drawings, and photographs.
The exhibition will feature a large selection of drawings, including masterpieces that are rarely on view due to light exposure restrictions, the BMA announced.
"Etta Cone's dedication to art, and to Matisse's work in particular, has had a profound impact on the BMA and the focused and studied ways in which the museum continues to develop its collection. The forthcoming exhibition captures the exciting possibilities that can be achieved when artists, collectors, and public institutions join in a shared vision and commitment. We are delighted to present visitors with the incredible story of Etta Cone and the significant works of art that she brought to our museum, and to have this exhibition serve as a prelude to the presentations, programs, and publications that we'll be able to create through our soon to be opened Ruth R. Marder Center for Matisse Studies," said Christopher Bedford, the BMA's Dorothy Wagner Wallis Director.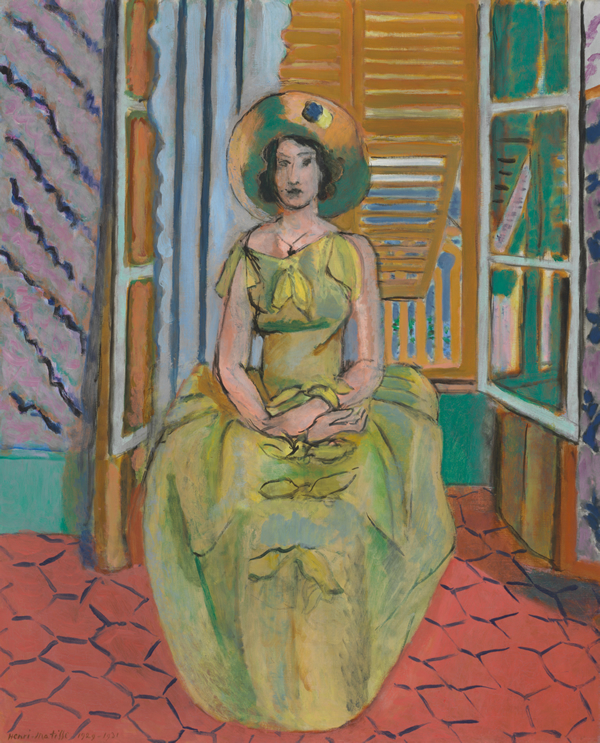 The Marder Center, which is scheduled to open in December, will present the breadth of the BMA's Matisse holdings, while supporting the development of new scholarly publications that advance discussions on the trajectory of modern art, according to a statement.
"A Modern Influence: Henri Matisse, Etta Cone, and Baltimore" opens Oct. 3 and will be on view until Jan. 2, 2022. Tickets are available through artbma.org. Prices are $15 for adults, $13 for seniors, $12 for groups of 7 or more, $5 for students with ID, and $5 for youth ages 7-18. BMA Members, children ages 6 and under, and student groups are admitted free. For more information, call 443-573-1701.
A slow return to normal for area museums
National Gallery remains closed, but others have reopened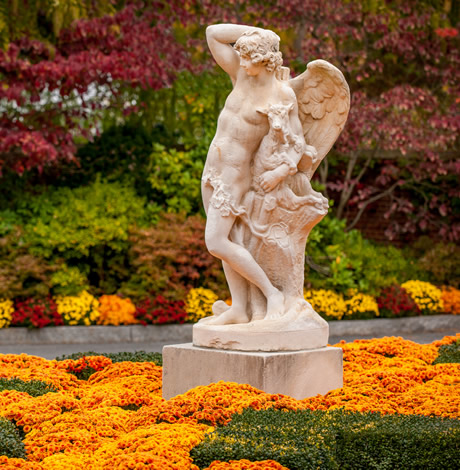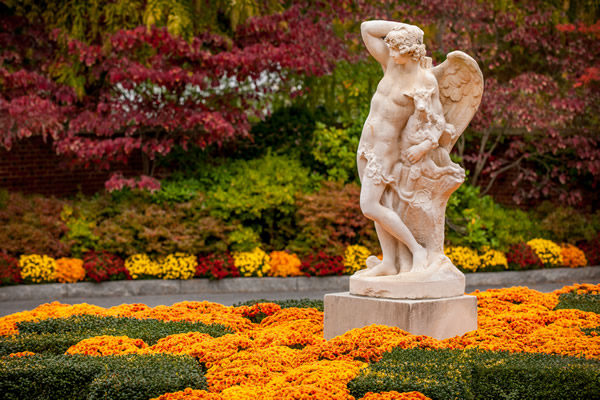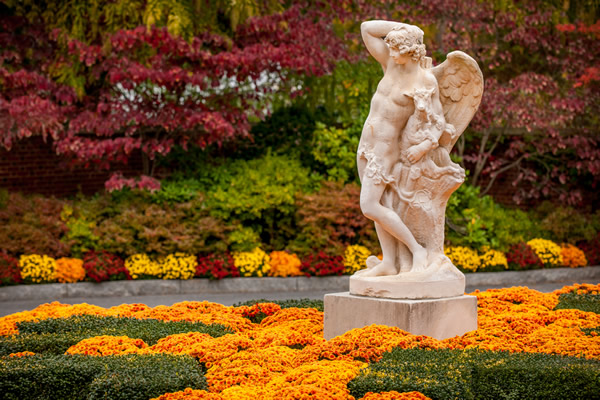 The Smithsonian Museums remain closed and the National Gallery of Art recently announced it would not open in time to commemorate its 80th anniversary. But the good news is that with COVID restrictions slowly lifting, some area museums are looking at reopening events while others have already opened their doors .
Below is a smattering of area museums that have reopened. Be sure to check with each museum directly before making plans.
• The National Zoo and the National Air and Space Museum's Steven F. Udvar-Hazy Center in Chantilly reopened on July 24.
• The Smithsonian American Art Museum, the National Portrait Gallery, the National Museum of African American History and Culture, the Renwick Gallery, The National Museum of American History and the National Museum of the American Indian reopened back in September.
• The National Gallery of Art's sculpture garden reopened last month.
• Hillwood Estate, Museum and Gardens reopened last week.
• The National Museum of Women in the Arts has also reopened.
• The International Spy Museum reopened in January.
National Portrait Gallery art competition now open
Expert panel seeks entries that broaden the definition of portraiture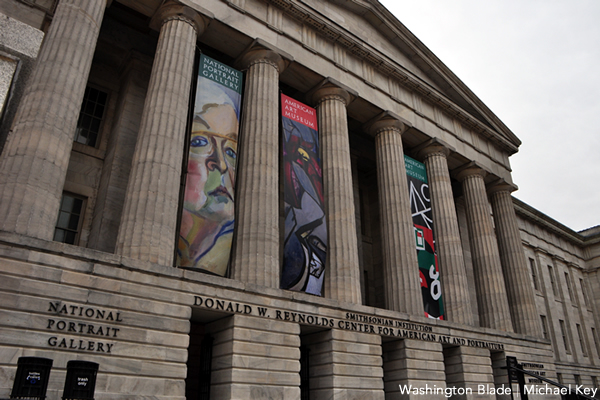 The Outwin Boochever Portrait Competition hosted by the Smithsonian National Portrait Gallery is open for submissions until Friday, Jan. 29.
This competition seeks entries that broaden the definition of portraiture with images and media that reflect the country's diversity as represented through the identities of the artists and subjects as well as their varying backgrounds depicted.
Artists 18 and up who are living and working in the U.S. and its territories are invited to submit one portrait to be reviewed by a panel of experts. First prize is $25,000 and a commission to portray a remarkable living American for the gallery's collection.
The finalists' and prizewinner's works will be included in The Outwin 2022: American Portraiture Today exhibition to be displayed at the National Portrait Gallery April 30, 2022 – Feb. 26, 2023, before continuing on to other cities.
For more information, and to submit works electronically, visit portraitcompetition.si.edu.