Ohio agrees Supreme Court should consider same-sex marriage case
DeWine seeks reversal of rulings finding right to gay nuptials under Fourteenth Amendment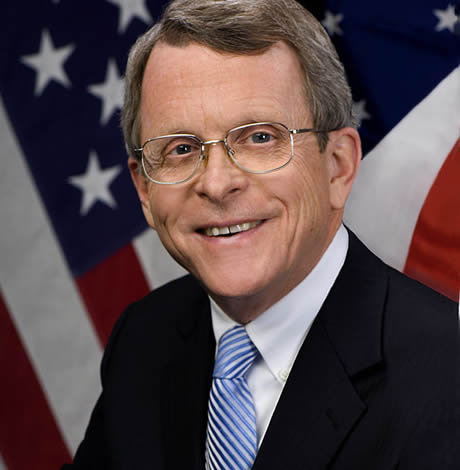 Ohio Attorney General Mike DeWine signaled on Friday he agrees the U.S. Supreme Court should take up litigation seeking recognition of out-of-state same-sex marriages in Ohio, but for the purposes of determining that states have a right to prohibit marriage rights for gay couples under the U.S. Constitution.
In a 34-page filing, DeWine and State Solicitor Eric Murphy make the case for review of the consolidated case of Henry v. Hodges and Obergefell v. Hodges following a decision to uphold Ohio's ban on same-sex marriage from the U.S. Sixth Circuit Court of Appeals, which is thus far the only federal appeals court that found such laws are constitutional.
Even though the Sixth Circuit ruled in favor of the state, DeWine says the Supreme Court should consider the case to issue a nationwide ruling overruling other courts that have determine the Fourteenth Amendment prohibit states from banning same-sex marriage through the democratic process.
"The country deserves a nationwide answer to the question — one way or the other," DeWine writes. "For its part, Ohio asks the Court to answer the legal question in favor of a dynamic view that permits the democratic debate over proper policy to continue now and going forward, rather than a wooden view that takes that policy question out of the hands of this generation and all future generations."
The filing responds to a petition filed by plaintiff same-sex couples in the Ohio litigation asking the Supreme Court to reverse the Sixth Circuit and find a right to state recognition for out-of-state same-sex marriages throughout the country. The petition is one among five before the Supreme Court calling on justices to take up a case seeking a nationwide ruling in favor marriage equality. Petitions have been filed by plaintiff same-sex couples in Michigan, Ohio, Kentucky, Tennessee and Louisiana. But the Ohio and Tennessee cases are unique because they seek recognition of same-sex marriage, not the right for same-sex couples to marry outright.
DeWine presents two major arguments for why the Supreme Court should consider the Ohio marriage case: (1) a square circuit conflict exists over whether the Fourteenth Amendment includes a right to same-sex marriage, and (2) the court should review the Fourteenth Amendment question in the licensing and recognition contexts.
"Given the circuit split, the Court should review whether the Fourteenth Amendment includes a right to same-sex marriage," DeWine writes. "It should ideally do so in two contexts. The Court should review a case (like the Michigan or Kentucky cases) involving whether the Fourteenth Amendment requires a State to license same-sex marriage within its borders. And it should review a case (like the Ohio cases) involving whether the Fourteenth Amendment requires a State to recognize out-of-state, same-sex marriages."
Although DeWine says he agrees the Supreme Court should take up the Ohio marriage to resolve the issue of whether the Fourteenth Amendment guarantees the right of same-sex couples to marry, he says he opposes consideration of litigation to determine whether states must recognize out-of-state same-sex marriage on the basis of the Full Faith & Credit Clause.
DeWine offers three reasons why the Supreme Court shouldn't consider the marriage issue based on the Full Faith & Credit Clause:  (1) it would require the Court to resolve a difficult preliminary issue; (2) it does not involve a deep circuit divide like
the first question; and (3) it was barely addressed by either of the lower courts in the Ohio case.
"The Court should instead allow for additional percolation in the lower appellate courts on this subsidiary question," DeWine writes. "Review now would, in the end, only divert the Court from the more far-reaching constitutional questions that all of the cases out of the Sixth Circuit present."
The Ohio filing means that state officials in each of the states with marriage cases before the Supreme Court thus far back review. The only remaining state official not to articulate a position on the issue is Tennessee Attorney General Herbert H. Slatery III. 
Leigh Ann Apple Jones, a spokesperson for his office, said he has yet to file a response as of late Friday. The deadline to file the response is Monday.
P.G. County school board settles trans teacher's discrimination lawsuit
English teacher says she faced years of harassment and abuse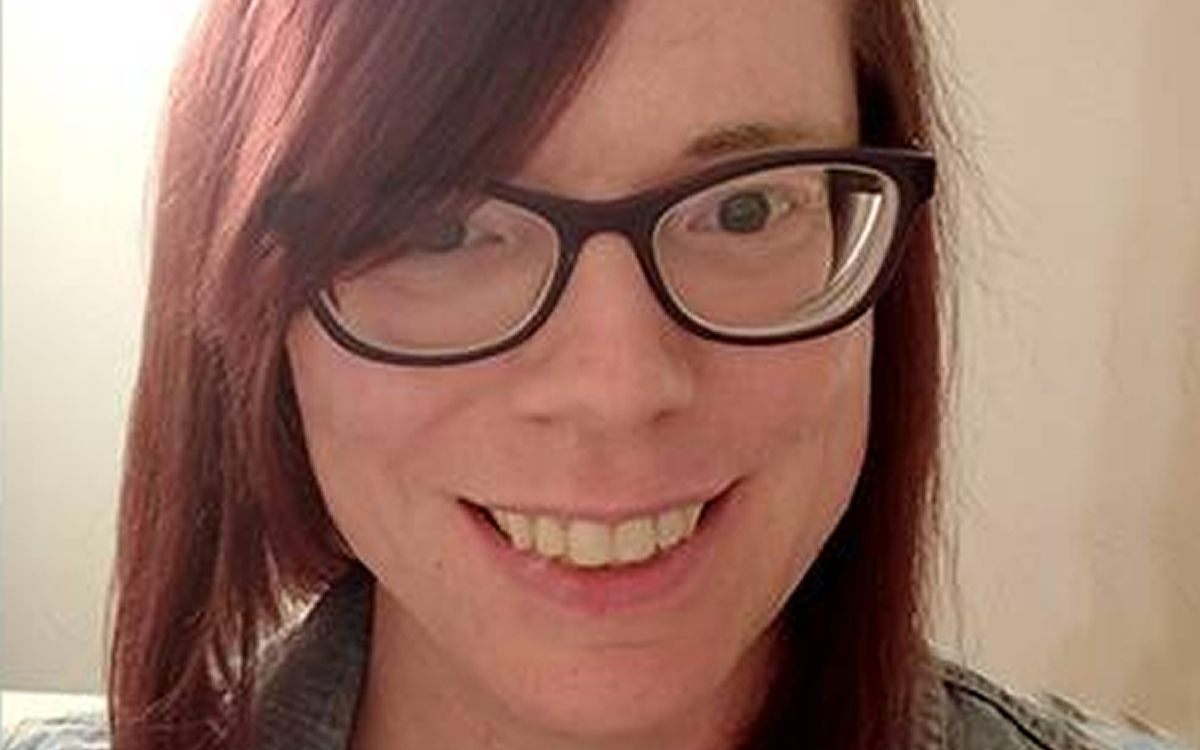 The Prince George's County, Md., Board of Education and transgender former teacher Jennifer Eller have reached a settlement agreement regarding a 2018 discrimination lawsuit that Eller filed against the P.G. school system, according to a statement released by Eller's attorneys.
Eller's lawsuit, filed in U.S. District Court for the District of Maryland, charged that Eller suffered years of abuse, harassment, and discrimination at the hands of students, fellow teachers, staff, and school administrators while working as an English teacher in P.G. County's public schools because of her status as a transgender woman.
The statement released by the LGBTQ litigation group Lambda Legal and the law firm Arnold & Porter, which provided pro bono legal representation for Eller, calls the settlement a victory for her.
"The settlement agreement includes monetary compensation and incorporates policy and training changes to protect transgender students and staff within Prince George's County Public Schools," the statement says.
"I'm relieved to see this case finally come to a resolution and satisfied to see that our case led to the adoption of these policy changes and training protocols to improve the school environment for everyone, including LGBTQ+ students and teachers" Eller said in the statement. "This settlement vindicates my pleas for help and sensitivity training on LGBTQ+ issues for students and staff," she said.
The statement does not provide specific details of the terms of the settlement and does not disclose the amount of monetary compensation provided by the P.G. County Schools to Eller.
The lawsuit, as originally filed, called for the court to grant Eller "declaratory injunctive relief" to legally confirm she was forced to resign due to adverse conditions imposed on her by school officials. It also called for the court to require the school system to provide her back pay, lost benefits, and a possible reinstatement as a teacher.
Lambda Legal spokesperson Samy Nemir told the Blade Eller's attorneys were not at liberty to disclose the amount of the monetary compensation due to a confidentiality agreement that was part of the settlement.
D.C.'s WTOP News reported that a spokesperson for the P.G. County Public Schools said the school system was committed to "promoting and maintaining learning and working environments that are safe, positive and affirming for all students and staff regardless of sexual orientation, gender identity or expression."
According to WTOP, the spokesperson said the lawsuit was "resolved to the mutual satisfaction of both parties."
In court filings in response to the lawsuit, P.G. school officials denied Eller's allegations of discrimination and harassment. In January of this year attorneys for the P.G. schools filed a motion asking the judge to dismiss the case on grounds that the lawsuit failed to provide sufficient evidence that Eller was subjected to discrimination and harassment that forced her to resign due to a hostile work environment.
But in a development that likely prompted P.G. school officials to settle the case, U.S. District Court Judge Theodore D. Chuang denied the motion to dismiss the case and ruled that Eller's attorneys had introduced sufficient evidence to bring the case to trial.
"The court found that the alleged facts and the information as discovered throughout the case in the discovery process is sufficient to allow a jury to find whether Jennifer Eller was subjected to a hostile work environment and constructive discharge and retaliation unlawfully by the defendants," Lambda Legal attorney Omar Gonzales-Pagan told the Blade at the time of the ruling in January.
"The settlement reached today is a meaningful result for our client, whose primary goal in bringing this suit was to ensure that no other individuals in the Prince George's County Public Schools system endured the same treatment that she did," said Arnold & Porter attorney Lori Leskin. "Our hope is that the policies and training protocols that have been and will be implemented will help foster a more inclusive and accepting environment for all LGBTQ+ individuals in the school system," Leskin said.
Anti-LGBTQ party leader poised to become next Italy prime minister
Giorgia Meloni is chair of far-right Brothers of Italy party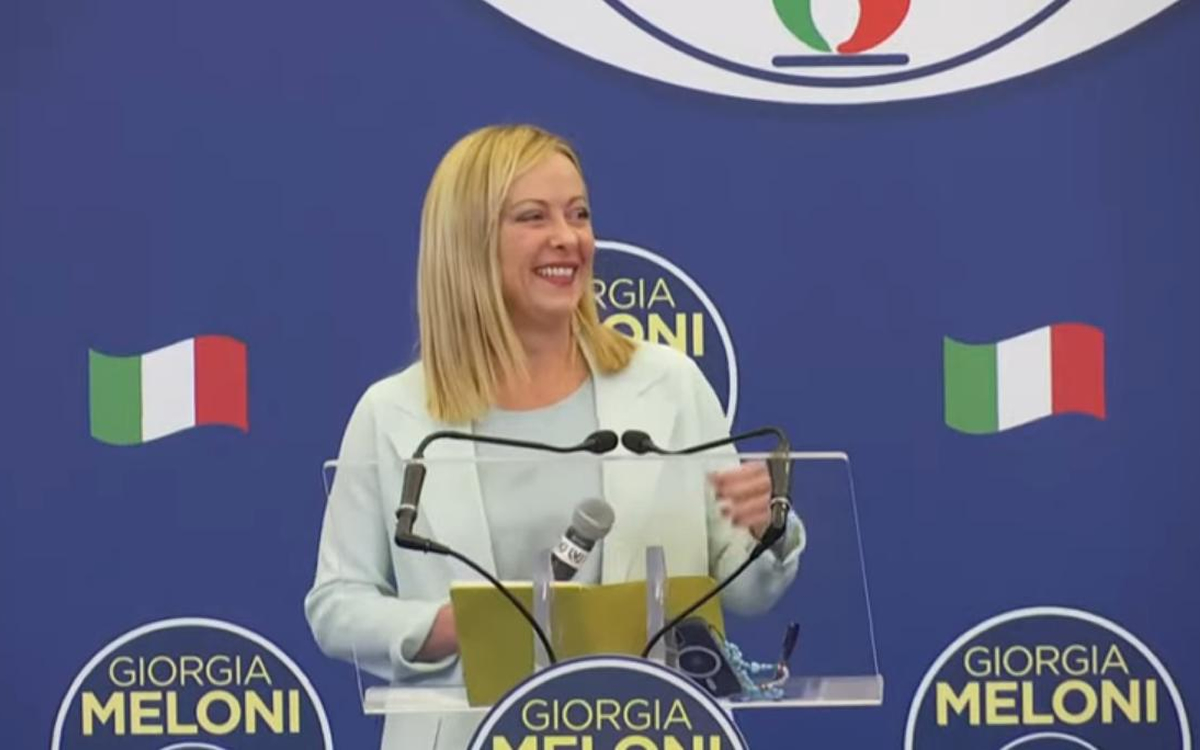 Italy's far-right leader Giorgia Meloni, head of the Brothers of Italy party, appeared to have won in Sunday's snap general elections according to exit polling. In a coalition with other right wing parties, Meloni's right-wing alliance now looks to have control of both houses, with a projected 42.2 percent of the Senate vote.
This will lead to her forming Italy's most right-wing government since World War II and Meloni is now set to be Italy's first female prime minister. However, the final say will rest with Italian President Sergio Mattarella, a decision that is expected to take some time according to political observers in Rome familiar with the inner workings of the Italian government.
Turnout for Sunday's elections was dramatically low — 63.82 percent by the time polls closed — said Italy's interior ministry, almost 10 points down on 2018. Voting levels were especially poor in southern regions including Sicily.
Meloni's Facebook post made after the results had been announced translates to:
History we made today.
This victory is dedicated to all the militants, managers, supporters and every single person who – in these years — has contributed to the realization of our dream, offering soul and heart spontaneously and selflessly.
To those who, despite the difficulties and the most complex moments, have remained in their place, with conviction and generosity. But, above all, it's dedicated to those who believe and have always believed in us.
We won't betray your trust. We are ready to lift Italy up.
THANK YOU !
Meloni is seen as polarizing figure with some of her political stances and rhetoric on the European Union aligning her close to Hungary's nationalist leader Viktor Orban. However, Professor Gianluca Passarrelli of Rome's Sapienza University told the BBC he thought she would avoid rocking the boat on Europe and focus on other policies: "I think we will see more restrictions on civil rights and policies on LGBT and immigrants."
Meloni has long displayed antagonism and intolerance towards the LGBTQ community. She has stated that she perceives sees LGBTQ as menacing and threatening Western civilization.
The BBC noted that earlier this year she outlined her priorities in a raucous speech to Spain's far-right Vox party: "Yes to the natural family, no to the LGBT lobby, yes to sexual identity, no to gender ideology … no to Islamist violence, yes to secure borders, no to mass migration … no to big international finance … no to the bureaucrats of Brussels!"
As LGBTQ equity and equality rights are foundational to the European Union and its governing commission, some see Meloni as combatting the EU over LGBTQ issues in the same vein as Orban.
On other issues Meloni doesn't claim to "oppose" Europe, but rather she outlines a model of integration that may or may not go down well in Brussels, euronews reported.
"If we had an EU more like the one we imagine, we would have developed a more effective defense policy, invested in energy security and maintained short value chains to avoid reliance on third — often untrustworthy — countries for gas, raw materials, commodities, chips and other goods," she stated.
Cubans approve marriage equality-inclusive family code
Referendum took place amid continued government persecution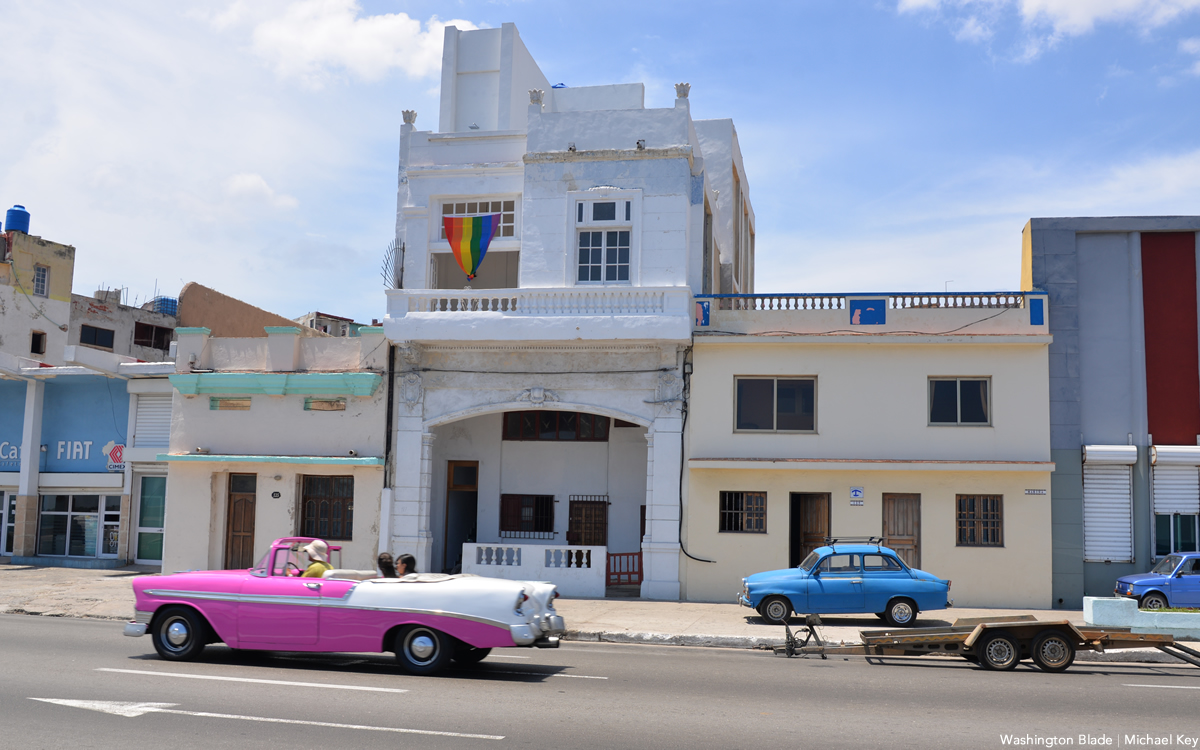 Cubans on Sunday approved a new family code that extends marriage and adoption rights to same-sex couples.
Gramna, the official newspaper of the Cuban Communist Party, on Monday reported 66.9 percent of Cubans who participated in the referendum voted in favor of the new family code.
"Sept. 25, 2022, is already a historic day," said Gramna. "The island has once again demonstrated that the revolution will never stop in its quest for more justice, independent of its adversaries. The road has never been easy, but it is very worthy."
Mariela Castro, the daughter of former President Raúl Castro who spearheads LGBTQ and intersex issues in Cuba as director of the country's National Center for Sexual Education, is among those who support the new family code. Mariela Castro on Sunday posted to her Facebook page a picture of her voting for it in Havana, the Cuban capital.
"I voted yes for Cuban families, for a socialist Cuba, for the world's most revolutionary and humanist family code, for a socialist state built upon rights and social justice that recognizes and protects all families," said Mariela Castro after she voted.
The Cuban government in the years after the 1959 revolution that brought Mariela Castro's uncle, Fidel Castro, to power, sent gay men and others to work camps. Cubans with AIDS were forcibly quarantined in state-run sanitaria until 1993.
Cuba joins Costa Rica, Colombia, Ecuador, Brazil, Argentina, Uruguay, Chile, Mexico City and several Mexican states that have extended marriage rights to same-sex couples. Puerto Rico, the U.S. Virgin Islands, Aruba, Curaçao, Bonaire, French Guiana, Guadeloupe, Martinique, St. Barthélemy, St. Martin, Sint Maarten, Sint Eustatius and Saba also have marriage equality.
Cuban government critics face harassment, arrest
Sunday's referendum took place nearly four years after Cuban voters overwhelmingly approved their country's new constitution. The government's decision to remove a marriage equality amendment that religious groups had publicly criticized sparked outrage among independent LGBTQ and intersex activists.
LGBTQ and intersex Cubans and others who publicly criticize the Cuban government also continue to face harassment, discrimination and arrest.
Maykel González Vivero, editor of Tremenda Nota, the Washington Blade's media partner in Cuba, is among the hundreds of people who were arrested during anti-government protests that took place across the country on July 11, 2021. The U.S. in 2019 granted asylum to Yariel Valdés González, a Blade contributor who suffered persecution in Cuba because he is a journalist.
Yoan de la Cruz, a gay man who used Facebook Live to livestream the first July 11 protest that took place in San Antonio de los Baños in Artemisa province. De La Cruz subsequently received a 6-year prison sentence, but he was released on house arrest in May.
Brenda Díaz, a transgender woman with HIV who participated in a July 11 protest in Güira de Melena in Artemisa province, has been sentenced to 14 years in prison. The State Department has said it is "very concerned" about Díaz's health and well-being and urged the Cuban government to release her.