Botswana government to abide by decriminalization ruling
Mokgweetsi Masisi met with LGBTQ activists on Monday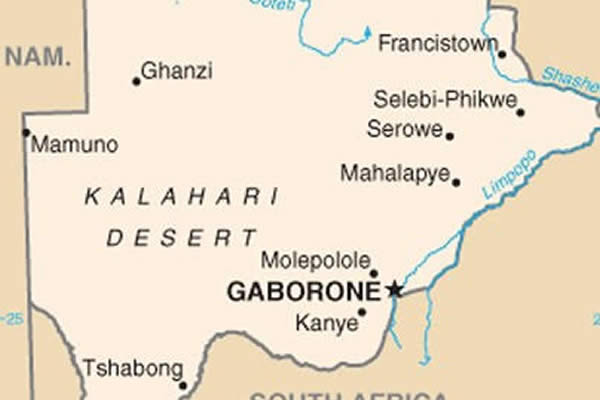 Botswana President Mokgweetsi Masisi on Monday said his government will abide by a ruling that decriminalized consensual same-sex sexual relations in his country.
Masisi said he would implement the Botswana High Court's 2019 ruling against sections of the Batswana Penal Code that criminalized homosexuality.
The Batswana government appealed the High Court ruling. The Botswana Court of Appeals last November upheld it.
Agence France-Presse reported Masisi invited representatives of Lesbians, Gays and Bisexuals of Botswana (LEGABIBO), a Batswana LGBTQ rights group that challenged the criminalization law with the support of the Southern Africa Litigation Center, to meet with him at his office in Gaborone, the Batswana capital.
"We demand and expect anybody to respect the decisions of our court," Masisi told LEGABIBO members, according to Agence France-Presse.
Botswana remains one of only a handful of countries that have decriminalized homosexuality.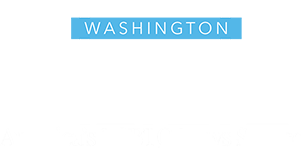 Global human rights group vice chair meets with Senegal president
Homosexuality remains criminalized in West Africa country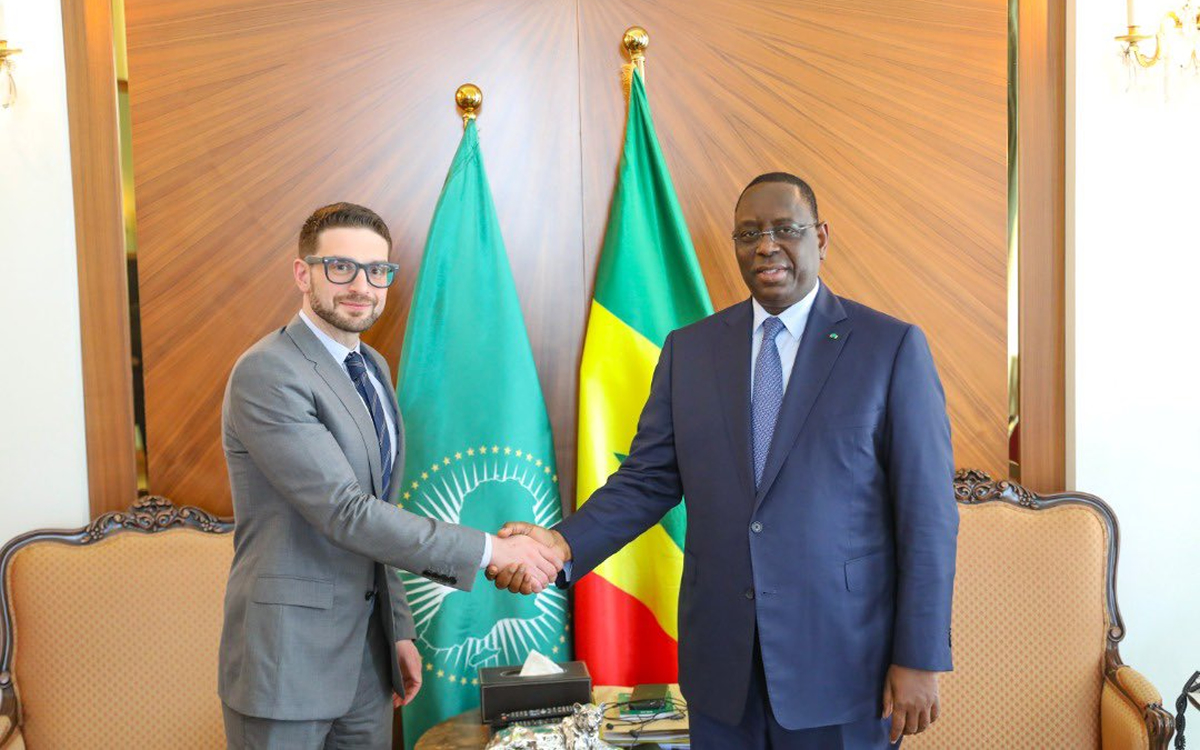 Open Society Foundations Deputy Chair Alexander Soros on May 7 met with Senegalese President Macky Sall.
Although discussions between the two men were held behind closed doors in the country's capital of Dakar, they both acknowledged they have a shared vision and mutual understandings that pertain to a number of issues. They did not mention LGBTQ rights per se, but they signaled a concerted effort towards the recognition of human rights.
"President Macky Sall today received Alexander Soros, vice president of the Soros Foundations," noted Sall's office after the meeting. "The Head of State and Mr. Soros have, among other things, laid the foundation for a renewed collaboration between the foundation and Senegal in several areas of common interest."
At the same time, Soros said he looked forward to a continued partnership and said the meetings were productive.
"Many thanks to Senegalese President and African Union chair Macky Sall and his administration for generously hosting my Open Society Foundations' colleagues and I for two days of productive meetings in Dakar," said Soros. "We discussed many areas of mutual collaboration such as increasing the capacity for vaccine production in Senegal and on the African continent and the need for the issuance of another round of Special Drawing Rights (SDRs) so that Africa and the global south can manage the economic crises plaguing our world today. I look forward to our continued partnership."
Same-sex relations in Senegal are prohibited under the country's 1965 penal code that criminalizes so-called unnatural acts with between 1-5 years in prison and a fine that range from $170-$2,580. Both men and women are criminalized under this law.
A group of Senegalese lawmakers last December announced plans to introduce a bill that would double the length of jail terms for those convicted of same-sex activities to between five and 10 years. One lawmaker, Amadou Ba, stated that voting against the "bill criminalizing homosexuality will be equivalent to its legalization."
Anti-LGBTQ groups last May burned the Pride flag during a rally and demanded a new, more repressive anti-LGBTQ law to be passed. They also called for the criminalization of homosexuality to be an issue at the next presidential election in 2024.
Reports and videos that showed mobs assaulting people who were perceived to be LGBTQ circulated later in the year. At least four men have been reportedly attacked since last May's rally and 150 others received threats that caused some of them to flee their homes.
The bill that sought to further criminalize homosexuality in the country failed to pass in the Senegalese National Assembly in January. The Office of the National Assembly, which assesses the merits of incoming bills, in a statement said the current penal code already punished homosexuality severely.
The U.S. State Department has previously reported LGBTQ people in Senegal face widespread discrimination, social intolerance and violence that includes threats, mob attacks, robberies, expulsions, blackmail and rape.
Then-President Obama in 2013 discussed Senegal's LGBTQ rights record with reporters after he met with Sall in Dakar.
"When it comes to how the state treats people, how the law treats people, I believe that everybody has to be treated equally," Obama told reporters. "I don't believe in discrimination of any sort. That's my personal view. And I speak as somebody who obviously comes from a country in which there were times when people were not treated equally under the law, and we had to fight long and hard through a civil rights struggle to make sure that happens."
Daniel Itai is the Washington Blade's Africa Correspondent.
Eswatini High Court acknowledges LGBTQ rights
April 29 ruling upheld decision not to allow group to register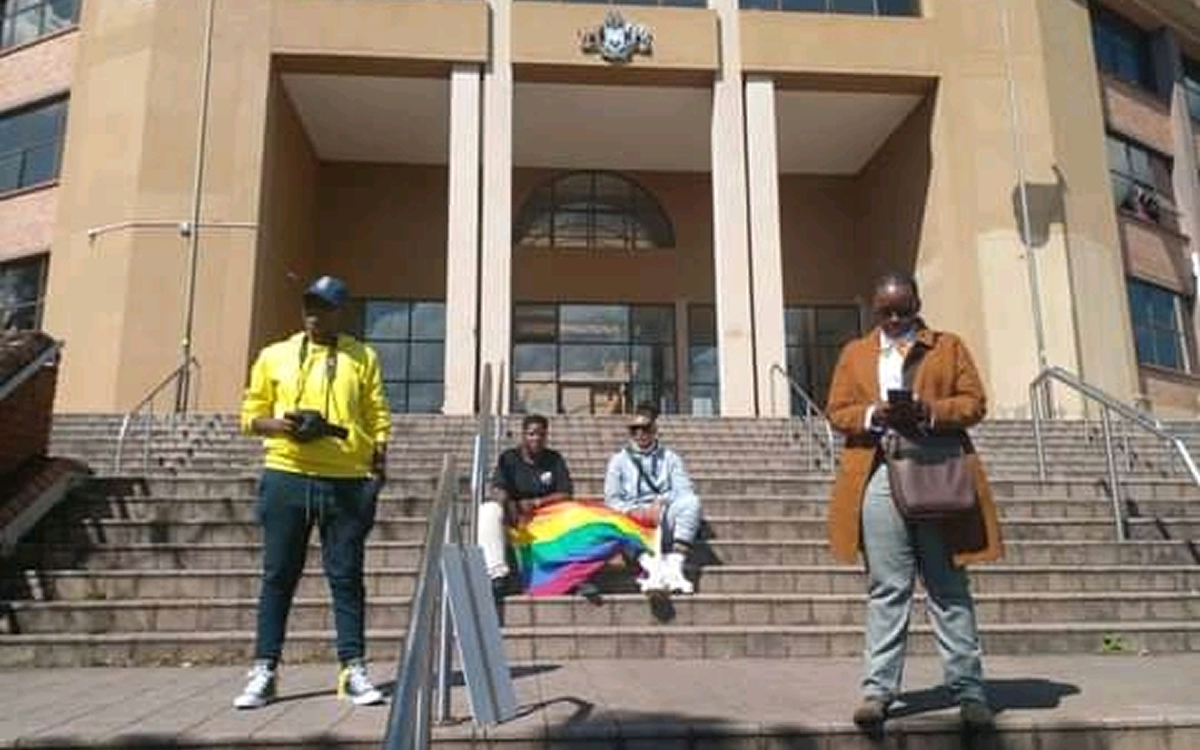 The Eswatini High Court on April 29 heard the case involving an LGBTQ rights group's fight to register in the country.
Eswatini Sexual and Gender Minorities approached the High Court with the support of the Southern Africa Litigation Center to overturn a Registrar of Companies' ruling that did not allow it to register.
The Registrar of Companies argued that allowing the Eswatini Sexual and Gender Minorities to register would violate the law because same-sex relations are considered illegal in the country. The High Court upheld the decision to deny Eswatini Sexual and Gender Minorities' registration request, but said no person should be discriminated against because of their gender or sexual orientation.
"Having alluded to the fundamental rights, it is clear that our constitution guarantees the rights irrespective of gender or sex. So that it is safe to say that LGBTs have the rights conferred by Section 14 of the constitution. They have a right to life, liberty, privacy or dignity. They have a right not to be discriminated against or be subjected to inhumane and degrading treatment. They have a right to associate. They have a right to form a company. They have a right to freedom of expression," reads the High Court ruling. "These rights are inherent in them not by reason of their sexual preferences as LGBTs but as human beings. These rights are, however, subject to the laws as prevailing in the kingdom and which have not been challenged anywhere."
Southern Africa Litigation Center Executive Director Anneke Meerkotter said the verdict was lax and influenced by populist ideologies.
"The High Court's judgment is a testimony on the anxiousness of Eswatini courts when dealing with matters relating to freedom of association and expression in the current political context," said Meerkotter. "The rights to freedom of association and expression are fundamentally important in a democratic society."
"These rights grant citizens the freedom to voice their views about all aspects of society and provides individuals with opportunities to engage in dialogue with the government, and to obtain information necessary for their protection and development as individuals," added Meerkotter. "Across the region, courts have emphasized that any limitation of these rights must be rational and proportional. In contrast, the majority opinion exercised mental gymnastics to find against the applicants, despite acknowledging that their rights have been violated. The judgment highlights once again how hard it is for citizens to assert their rights to association and expression in Eswatini's courts."
Same-sex relations are prohibited under the common law, which criminalizes sodomy. The penalty for violating the law under which only men are criminalized is unknown.
The law dates back to the British colonial period. Eswatini retained this provision upon independence and continues to criminalize same-sex sex relations today.
According to Section 252(1) of Eswatini's Constitution, the principles and rules of Roman-Dutch common law that have applied to Eswatini since Feb. 22, 1907, (as those principles and rules existed on Independence Day, Sept. 6, 1968) are applied and enforced as the common law of the country.
LGBTQ people in Eswatini regularly face societal discrimination and harassment. As such, most choose to remain in the closet or move to neighboring South Africa.
It remains to be seen whether or not new legislation will be enacted to specifically recognize LGBTQ people and protect them from stigma and victimization after the High Court verdict.
Daniel Itai is the Washington Blade's Africa Correspondent.
Rape, murder of lesbian in Kenya sparks outrage across Africa
Sheila Lumumba was killed inside her home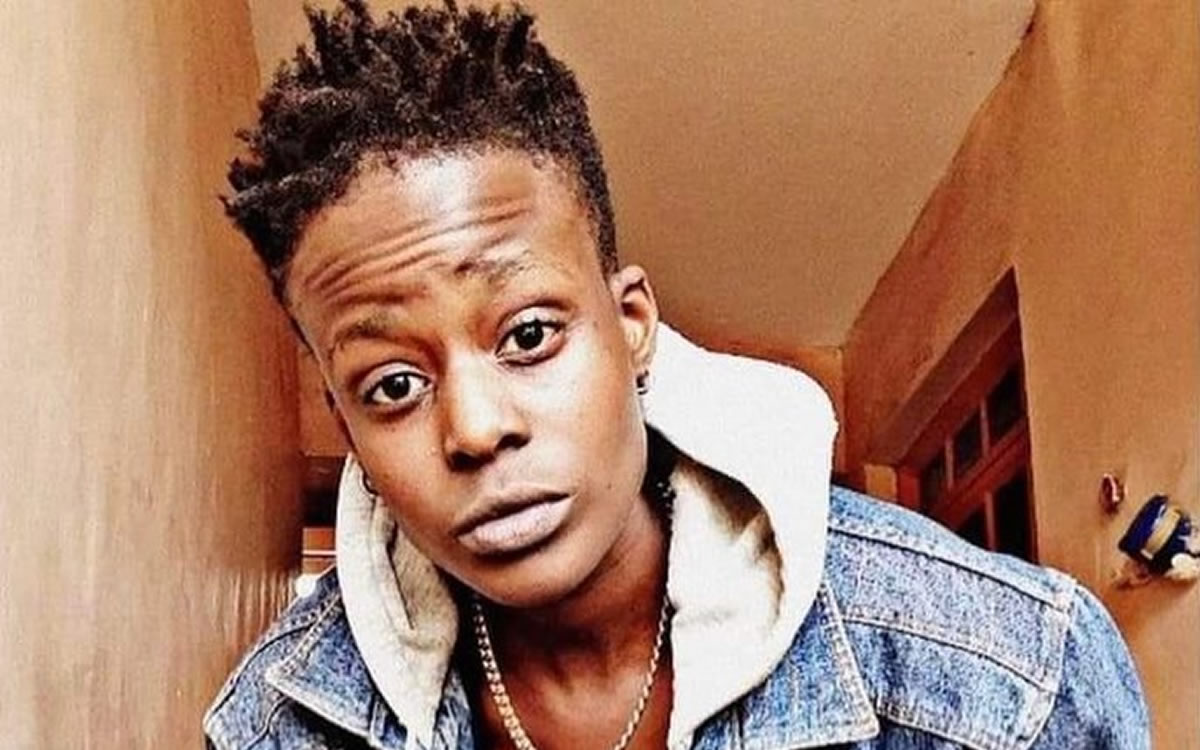 The brutal murder of a lesbian woman in Kenya has sparked renewed concerns about the safety of LGBTQ people across Africa.
Kenyan authorities say the six men who raped and murdered Sheila Lumumba on April 19 in her home in Karatina, a town in Nyeri County, targeted her because of her sexual orientation.
Apart from South Africa, many African countries still don't protect the LGBTQ community, despite some of them having legalized same-sex relations. Members of the LGBTQ community continue to face torture, rape, social isolation and murder.
Various African human rights groups have sought to address these issues, but incidents like Lumumba's brutal murder continue to take place.
"Queer people's right to live is not hinged on anyone's beliefs. Some of those opinions are dangerous and biased. Homophobia in the name of appeasing your beliefs gets people killed," said Njeri wa Migwi, a Kenyan human rights activist. "Sheila is not the first. We have Erica and Wawira; names people will soon forget, like their lives didn't matter."
"No one is killing you for existing or for your sexuality. If it was so simple why would anyone want to be queer where your very existence is hated, dreaded and can lead to your death. You don't have to love, like or support queer people just respect their right to life, the same way they do with your lives," added wa Migwi.
Like wa Migwi, Happy Family Youth Uganda Executive Director Iga Isma said a lot of LGBTQ people do not have a sense of belonging because they have been rejected and sidelined by their loved ones.
"Today, hundreds of 2SLGBTQIA+ people have no place to call home as they are kicked out by their homophobic and transphobic conservative communities as well as family members due to stigma and a lot of 2SLGBTQIA+ persons continue to live in the shadows and do not come out due to fear of rejection from their families, colleagues and members of their communities," noted Isma. "However, we as 2SLGBTQIA+ organizations are trying to educate members of the community, government and all stakeholders about the 2SLGBTQIA+ community because that is the only way we can do away with the repugnant attitude towards the 2SLGBTQIA+ community. Though it is difficult due to the homophobic and transphobic communities within our midst, we are trying to change the narrative."
For Keke Petrova, director of LGBT_Angola, an Angolan LGBTQ rights group, a lot of LGBTQ people, even in those African countries where same sex relations have been legalized, are still stigmatized.
"To be honest, I fear for our safety. Most news related to the 2SLGBTQIA+ community is often silenced, through deaths, rapes and assaults," said Petrova. "However, besides that, the legalization of the 2SLGBTQIA+ community in various African countries has brought more awareness to the people. We keep on fighting through dialogue as well as conversations and we reach out and talk about 2SLGBTQIA+ issues to all that want to learn."
Despite the many difficulties that Africa's LGBTQ community continues to face, Ruth Maseko of the Triangle Project, a South African advocacy group, said progress remains possible as long as stakeholders are willing to work together to end the scourge of homophobia.
"Africa needs more awareness, people need to be educated and taught that there is nothing wrong about same gender love, a man can love a man and a woman can love a woman and in terms of parents who later on find out that their child is gay or lesbian we need to have parents support groups because some parents end up in shock when they get to figure out that their child is gay or a lesbian so parents need to be sat down with and be educated too," said Maseko.