'Tis the season to help others
Give as generously as you can to charities that make a difference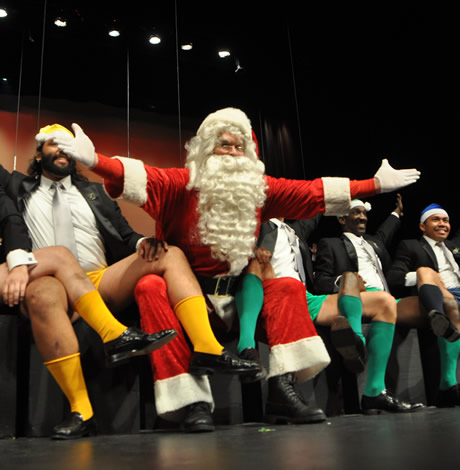 Getting into the feeling of the holiday season can be difficult when reading the headlines each morning. There is ISIS beheading another innocent; grand juries failing to indict shooting suspects; and thinking about the havoc that a Republican Congress will try to create next year.
So let's try to think of the many good things that happened in the past year and focus on those and what we can do to make things better. After all, isn't the holiday season about giving thanks and spreading joy in the world?
I finally got into the holiday spirit while attending the "Rockin the Holidays" concert presented by the Gay Men's Chorus of Washington (GMCW) at the Lincoln Theatre. It was a joyous evening of beautiful music that couldn't help but lift your spirits. Under the leadership of new artistic director Thea Kano, it was the best Christmas program I have ever heard them perform. There is no question that many in the audience were motivated by the handsome and articulate executive director, Chase Maggiano, to donate to the educational work of the Chorus and to support the new GenOUT Chorus, the first LGBT youth chorus in Washington.
The Chorus experience helped bring on the holiday spirit and it made me want to continue to enjoy the feeling. So last Sunday found me at the 11 a.m. service at Foundry United Methodist Church. Even a nice Jewish boy like me felt welcome at Foundry and I've always looked forward over the years to hearing a sermon by its recently retired senior pastor, Dean Snyder. This was the first time I attended a service and heard the new Pastor, Ginger Gaines-Cirelli.
Having had the pleasure of meeting her previously at the home of a good friend and church leader, Paul Hazen, it wasn't surprising her sermon, "Come, Lovely Soul," was thought provoking. But it was the music performed by the Foundry Choir and Orchestra that was the real treat and kept the holiday spirit alive. That afternoon, at the invitation of my good friend Rob Marus, who is a member of the Chancel Choir, found me at the Candlelight Carols 2014, a beautiful program of instrumental brass, a Handbell Choir, organ music and songs at the First Baptist Church of the City of Washington, D.C. In that beautiful church the sounds of their choirs couldn't help but lift the spirits of everyone there.
Music has a way of making you feel better. It doesn't change the world we live in but it lifts the spirit and gives renewed hope that with hard work we can change things to make life a little better for everyone.
It reminded me that part of celebrating the holiday season is not only getting out and protesting the inequality of our justice system — or demanding that Congress recognize those of us living in D.C. as full citizens — but it is the time we should think about making a donation, large or small, to those charities that are working to make our world a little bit better. After reading this you still have time to make those donations and deduct them on your 2014 taxes so the government is actually contributing a percentage of what you give.
My donation list this year will include not only GMCW but Whitman-Walker Health, MetroTeen AIDS, SMYAL, Us Helping Us, UNICEF, the Shakespeare Theatre Company Education Program, The Holocaust Museum and the Southern Poverty Law Center among others.
It isn't who you choose to give to that is important but rather that you give. Each one of us has a favorite charity or cause that means something special and it's the time of year that you should give as generously as you can because the people helped by those charities depend on us and our neighbors.
As 2014 comes to a close it is sometimes a little hard to feel optimistic because of all that is going on in the world. But if you want to get into the holiday spirit, which always brings a sense of joy and optimism, then take the time to listen to some music. Whether it is in a house of worship or a concert or just turning up the iPod, it does make a difference.
Judy Heumann helped so many of us with disabilities to be out and proud
'Like the color of my eyes or the color of my hair, it is a part of who I am'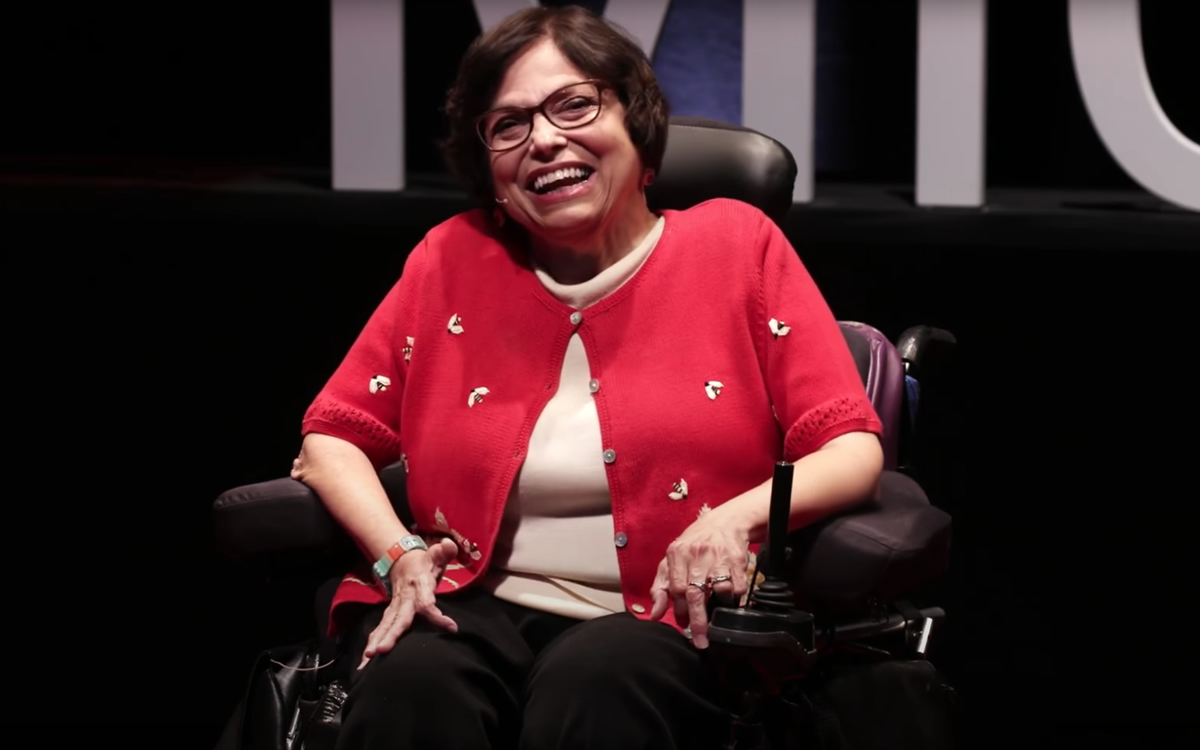 When I was growing up, people like me, who were disabled, were usually met with scorn, pity and exclusion.
On March 4, Judith (Judy) Heumann, a founder of the disability rights movement, died at 75 in Washington, D.C.
For decades, Heumann, who contracted polio when she was 18 months old, was a leader of a civil rights movement that changed the lives of millions of folks like me.
Judy (so many of us, whether we knew or not, connected with her on a first-name basis), was known as the "mother" of the disability rights movement. She was the Harvey Milk of our struggle.
You might think: why should LGBTQ people care about the passing of a disability rights leader?
Here's why: Nearly, 20 percent of people in this country have a disability, according to the U.S. Census Bureau. This includes LGBTQ+ people. An estimated three to five million people are queer and disabled.
Studies, including a study by the Map Advancement Project, reveal that queer people are more likely than non-queer people to become disabled. We face the double-whammy of anti-queer and disability-based discrimination. The MAP study reported that of the more than 26,000 transgender people surveyed, 39 percent reported having a disability.
If you're queer and have a disability (blindness, epilepsy, cerebral palsy, psychiatric disorder, etc.), you've likely run up against employers who don't want to hire you or restaurants who don't care to serve you. If you're a queer parent of a disabled child, you've probably had to fight to get your kid the education they need.
These battles are hard. But, thanks to Heumann and the movement she led, there are ways — from the Americans with Disabilities Act to working the media — to fight this injustice.
Heumann, who at 29 led a month-long protest that was the Stonewall of the disability rights movement, and in her 70s was the star of the fab, Oscar-nominated documentary "Crip Camp," was a powerhouse of energy, discipline, hard work and humor. She was a quintessential bad ass who worked for justice 24/7, and kicked your butt if you didn't."Kathi, get your self together!" commanded the voice over the phone, "or you won't get anything done."
It was 1987, and I was writing my first news story. I was interviewing Heumann about an historic protest that she'd led a decade earlier. It was the 10th anniversary of what is believed to be the longest non-violent sit-in a federal building.
In April 1977, more than 100 disabled people took over the (then) Health, Education and Welfare building in San Francisco. President Richard Nixon had signed the Rehabilitation Act into law in 1973. But, regulations, known as "504," a section of the Act that prohibited discrimination against disabled people by institutions (schools, hospitals, etc.) receiving federal funding, hadn't been signed. After protesting in the San Francisco building for a month and in Washington, D.C. (including at then President Jimmy Carter's church), the "504″ regulations were signed.
Heumann, who was an official in the Clinton administration and a special adviser in the Obama State Department, was tough, kind, and proud of herself and the movement that she founded.
For Heumann, who is survived by her husband and brothers, disability was a normal part of life, not a tragedy.
"I never wished I didn't have a disability," Heumann wrote in her memoirs "Being Heumann: An Unrepentant Memoir of a Disability Rights Activist."
When Heumann was a child, disabled children were often institutionalized. Like being queer, being disabled wasn't considered to be normal then.
Doctors advised Heumann's parents to send Judy to an institution when she was a child. But her parents, who were Jewish and had fled Nazi Germany, refused. This experience turned her mother and father against institutionalizing her, Heumann wrote in her memoir.
"If I'd been born just 10 years earlier and become disabled in Germany, it is almost certain the German doctor would also have advised that I be institutionalized," Heumann wrote, "The difference is that instead of growing up being fed by nurses in a small room with white walls and a roommate, I would have been taken to a special clinic, and at that special clinic, I would have been killed."
Just as it is if you're queer, if you're disabled, if you want to respect yourself, you need to be out and proud.
Judy more than anyone I've ever known, helped so many of us with disabilities to be out and proud. She taught us that being disabled isn't something to be ashamed of. That it's an important aspect of who we are.
Her disability, Judy often said, is, "Like the color of my eyes or the color of my hair, it is a part of who I am."
I knew Judy only from interviewing her over the years and being on an episode of her podcast "The Heumann Perspective." But Judy, whether you'd known for decades or just a few months, made you feel like you were a friend. She'd advise you, cheer you on and challenge you over the phone, in texts and on Zoom.
She almost got me, a non-make-up wearing lesbian, to wear lipstick (so I wouldn't look like a ghost on her podcast). Earlier this winter, Judy wondered why I didn't put my disability on my resume. Being nervous could be good, she said, when I was scared of reading at a poetry festival.
"If you don't respect yourself and if you don't demand what you believe in for yourself, you're not going to get it," Judy said.
Thank you, Judy for teaching us to respect ourselves and to demand our rights! R.I.P., Judy!
Kathi Wolfe, a writer and a poet, is a regular contributor to the Blade.
Latest Uganda anti-homosexuality bill incites new wave of anti-LGBTQ hate
Mbarara Rise Foundation appeals to international community for help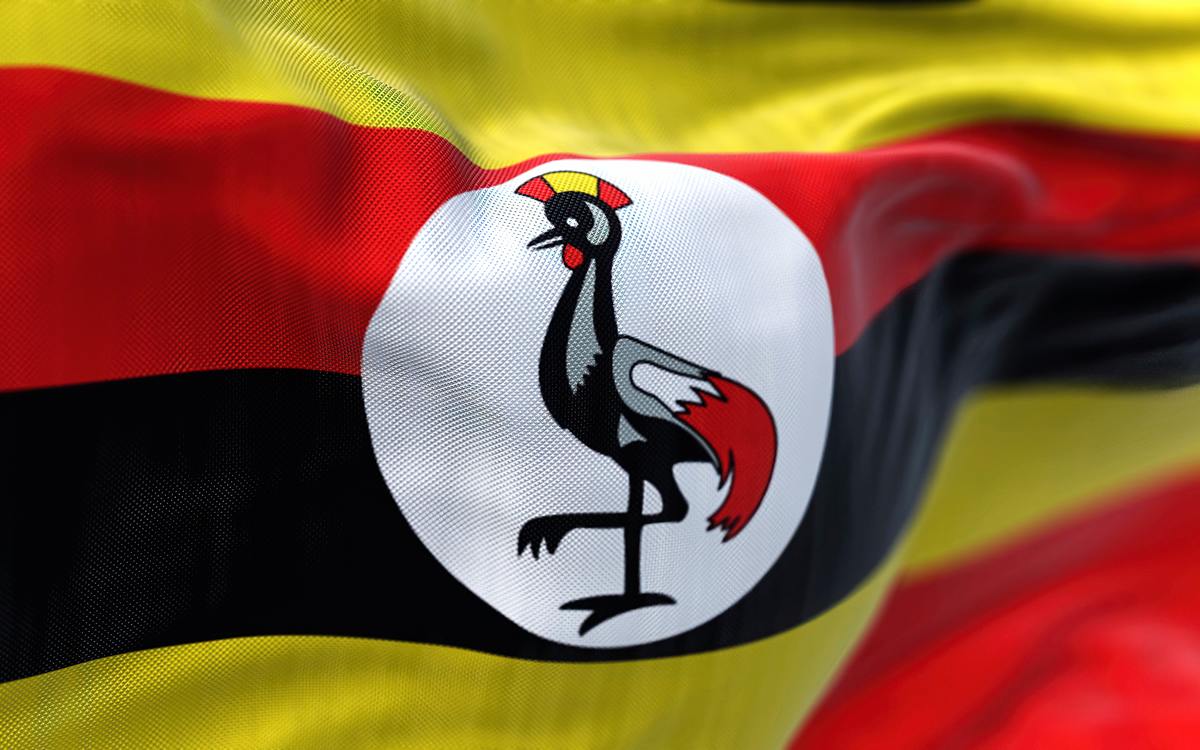 To the international community, 
I write to you today on behalf of the organization I lead, Mbarara Rise Foundation.
Since the year began, our rural grassroots LGBTQI+ communities have faced life threatening problems including an increased number of mob attacks, individual threats, police arrests and non-stop fears and insecurities arising from the homophobic campaigns happening in Uganda. Sadly, the Anti-Homosexuality Bill 2023 was introduced on March 9, inciting a new wave of anti-LGBTQI+ hatred.
This anti-homosexuality bill is worse than previous bills because, under this new law, simply identifying as LGBTQI+ means you have committed a crime. Even before the bill has passed, this homophobic action in Parliament has encouraged more of the general population, bloggers, celebrities and politicians to increase their hate campaigns all over the country. More than ever, Uganda is not a safe environment for us now. 
Currently, attacks are happening all over Uganda. Our communities have faced mob "justice" scenarios, threats and arrests and we have no legal recourse. Many of our constituents have received death threats, and in fact some have gone into hiding. This all increased dramatically when the bill was read in the Parliament and homophobic people are using it as a new excuse to inflict harm upon us. In just one of many examples, a transgender woman associated with our organization was beaten, publicly, by a group of cis men and she now sustains serious wounds. The police do not care.
Your voices are needed to speak out against these human rights abuses in Uganda. Your kind support is crucial and timely for us because we need protection, visibility and defense of our basic human rights. Mbarara Rise Foundation is working tirelessly to help LGBTIQ persons through building the capacity of the LGBTQI+ community, by documenting and advocating against violence, and through providing safety and security where we are able. We are fighting to increase access to legal counsel and justice and working to repeal homophobic laws and transform the attitudes of duty bearers towards LGBTQI+ persons. We cannot do this work alone.
These matters are urgent because Uganda needs interventions to protect the rights of LGBTQI+ persons amidst escalating violence and homophobia given the limited capacity of LGBTQI-led organizations, a shrinking civic space. In short, we need your outrage, your voices, and your support and we need it now.
Yours sincerely,
Real Raymond
Executive Director
Mbarara Rise Foundation
My 60th high school reunion in Florida – say 'GAY!'
Even MAGA classmates joined the cheer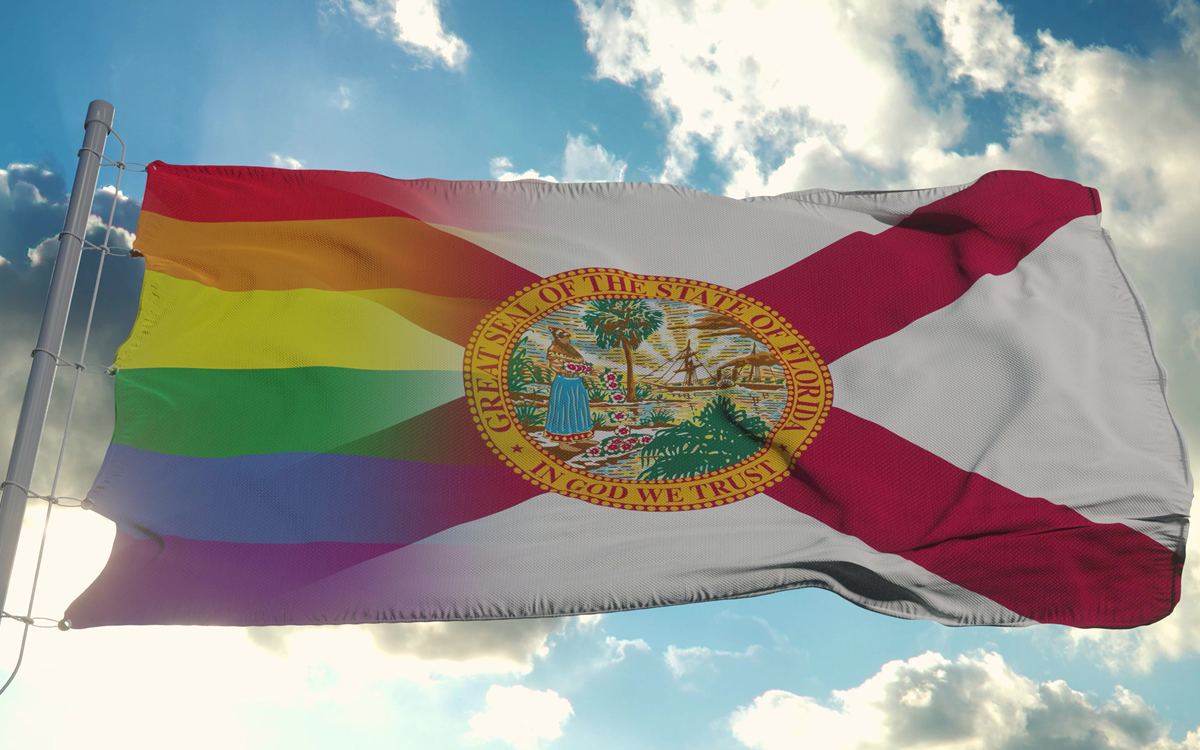 I had a very special and wonderful experience at my high school 60th reunion I recently attended on Jan. 28 in Deerfield Beach, Fla. Although I graduated from Great Neck North Senior High School, located in Great Neck, Long Island, N.Y., the reunion event was held in Deerfield Beach, Fla. You may ask: Why did we have our reunion in Florida if our high school was in Great Neck, N.Y.? Like many New York-Long Island Jews, most of the folks in my high school class moved to Florida. Whatever our political beliefs, it's the weather.
Initially, I was not going to attend the reunion because I was boycotting Florida. I opposed Florida's horrible homophobic Gov. Ron DeSantis and the homophobic legislation enacted in Florida — especially the "Don't Say Gay" bill. But I realized that this is our 60th class reunion. We are in our late 70s. Will I ever see these guys again? Will I be around to attend? I relented and decided to go.
It was a wonderful experience. I hardly recognized most of my alumni. We look quite a bit different than what we looked like 60 years ago in 1962. We all enjoyed getting together. We shared stories about where we worked, who we married (or in my case, my domestic partner), where we live, and more.
After a pre-cocktail party and dinner, the coordinators of the event passed around the microphone, asking for recollections and comments from our classmates. At first, I passed up on the microphone. (What, me shy?) However, after a few comments from my fellow classmates, I grabbed the microphone.
I explained to my classmates that I initially refused to attend the 60th reunion because of DeSantis and Florida's homophobic laws. My fellow classmates listened intently to the reasons I thought about skipping the reunion. Even though a few of my classmates are MAGA/Trumpers, they listened.
I introduced my classmates to Tom, my partner of 18 years. (I think they liked him more than me.) At that point, I asked my classmates to please support me and the rights of LGBTQ people by shouting out the forbidden words in Florida: "G-A-Y." I said I would count to three, and asked them to say "GAY" on the count of three.
One, two, three: GAY! GAY! And they said it two times.
After I reluctantly gave up the mic, many of my fellow classmates came up to me afterwards and said: "We love you. We support you." It was one of the best moments I will ever remember in my life.
And, yes, I intend to attend the 70th reunion – I hope with Tom. Let's hope that Florida will have a new governor by then and the "Don't Say Gay Law" will be repealed.
Larry Berman is a D.C. resident.