Eighth Circuit won't place hold on Missouri marriage litigation
'Show-me State' lawsuit fast-tracked, but no date yet for arguments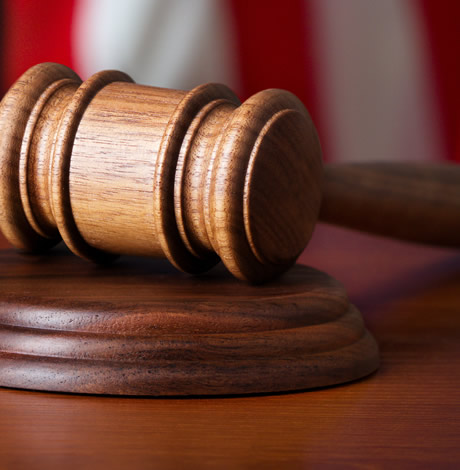 In a two-page order, the U.S. Eighth Circuit Court of Appeals refuses a request from Missouri Attorney General Chris Koster to place a hold on the litigation, but at the same time denies a request from plaintiff couples in the case to lift the stay on U.S. District Judge Ortrie Smith's decision in November against the state ban.
Additionally, the court grants plaintiff same-sex couples' request for an expedited hearing in the case and sets the briefing schedule. A legal brief from the state is due Feb. 17, a response from the plaintiff is due 30 days after, and further responses are scheduled later. But no date is yet set for oral arguments.
The Missouri case, Lawson v. Kelly, is but one lawsuit seeking marriage rights for same-sex couples pending before the Eighth Circuit.
Also before the court is an appeal of a ruling in favor of same-sex marriage in Arkansas, which was already placed on a briefing schedule identical to that of the Missouri case. Additionally, the Arkansas Supreme Court could also rule at any time on marriage as a result of state litigation.
In South Dakota, the attorney general is expected to appeal a decision in favor of same-sex marriage before the Eighth Circuit, but that hasn't yet taken place.
Meanwhile, a district judge in North Dakota, which is also under the jurisdiction of the Eighth Circuit, took another approach and placed a hold on pending marriage litigation until the Supreme Court renders a decision on the issue.
Adam Romero, federal legal director of the Williams Institute at the University of California, Los Angeles, said the Eighth Circuit order "is both surprising and unsurprising."
"It is surprising because courts often stay cases when a higher court is likely to rule on the exact same legal issue in the near future – which is more or less the situation here," Romero said. "But it is also unsurprising that the Eighth Circuit refused to stay the Missouri case given that the Supreme Court has recently repeatedly refused to stay numerous judgments in favor of same-sex couples, including those from Florida, Idaho, Virginia, Utah, Oklahoma, Indiana, and Wisconsin."
Romero said he doesn't think the Eighth Circuit order guarantees the federal appeals court will issue a decision before the Supreme Court rules as expected in June.
"The Eighth Circuit, in the end, may get the appeal all briefed up and ready to go but then wait for the Supreme Court to rule; if that is the scenario that unfolds, I think we can expect the Eighth Circuit to act very quickly after the Supreme Court's decision is issued," Romero said.
A federal appeals court considering a challenge to Missouri's ban on same-sex marriage announced Thursday the litigation will proceed despite the U.S. Supreme Court's agreement to take up the issue.
Dignity Washington opens new center in Dupont Circle
Proceeds from sale of old building used to expand programming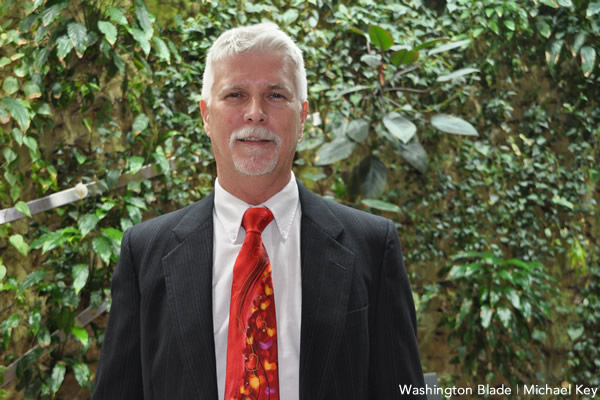 The local LGBTQ Catholic organization Dignity Washington recently opened its new Dignity Center office and community meeting space at a Dupont Circle condominium building that includes first-floor offices for small businesses and community organizations.
Dignity Washington President Tom Yates said the new space at the Imperial House condominium building at 1601 18th Street, N.W., is currently being used as Dignity's office headquarters and for meetings of the group's board and committees. He said as COVID-related restrictions are relaxed the space will be used for various events and possible use by other LGBTQ community organizations.
Yates said the group purchased the 1,700-square-foot office space in March of this year, eight months after selling its former Dignity Center building at 721 8th St., S.E., in the Barracks Row section of Capitol Hill. Dignity officials have said the Capitol Hill building was larger than the space the group needed and the proceeds from its sale would provide funds to expand its programs.
"Dignity Washington, making use of the fiscal support made possible by the change of properties, hopes to become more active speaking truth to power of the Catholic Church," Yates told the Blade. "The new facility is only a handful of blocks from the Cathedral of St. Matthew," he said, referring to one of the city's largest Catholic churches.
Noting the Catholic Church's historic lack of support for the LGBTQ community, Yates said the proximity of the new Dignity Center would help the group's mission of showing "the local same-sex community that one can be both Catholic and same-sex loving."
Yates said Dignity Washington, founded in 1972, is the largest chapter of the national LGBTQ Catholic organization Dignity USA.
Dignity Washington, among other things, organizes a weekly 6 p.m. Sunday Mass for LGBTQ Catholics and their friends and families at St. Margaret's Episcopal Church at 1830 Connecticut Ave., N.W.
Hong Kong activist dismisses calls to boycott Gay Games
WTA suspended China tournaments after tennis player disappeared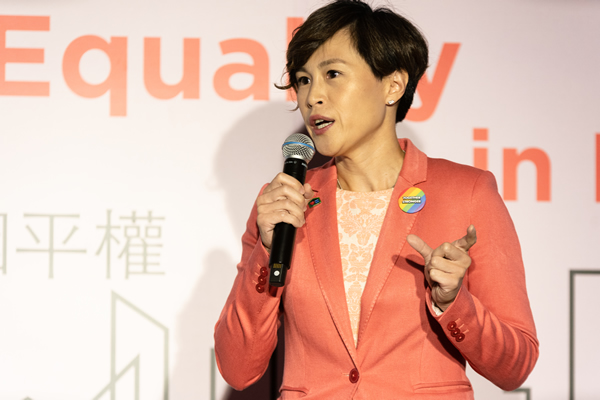 An LGBTQ activist in Hong Kong on Tuesday dismissed calls to boycott the 2023 Gay Games over China's human rights record.
"In Hong Kong, the team behind Gay Games has really worked tirelessly to bring it to Hong Kong and it will be a very good opportunity to showcase diversity and people working together and the human spirit at its best," Gigi Chao told the Washington Blade during a telephone interview from Hong Kong. "So, if it all gets rather political and if you twist the sentiments of what they want China to be, it will just really not work."
Chao is the co-founder of Hong Kong Marriage Equality, a group that seeks to extend marriage rights to same-sex couples in the former British colony. Chao also founded the Faith in Love Foundation, a group that seeks to increase awareness of LGBTQ issues in Hong Kong.
Chao is a member of the OutRight Action International board of directors. Chao is slated to speak in the group's annual summit that will take place virtually this week.
"All eyes are peeled on the events of next year: The Beijing Olympics, the relationship between Beijing and the U.S. as relationships either improve or sour over the course of the next 12 months and also trade and the global economic situation … it's not a rosy picture by all means," Chao told the Blade. "Everybody is bracing for the worst in terms of how the world recovers from COVID, but LGBTIQ rights continue."
Chao said Dennis Philipse, a Hong Kong resident who co-chairs Gay Games Hong Kong, and his colleagues "want the Gay Games to be a celebration of the human spirit in terms of sport."
"In Hong Kong, there's certainly no shortage of people engaged in sport and enjoying sports," said Chao.
Gay Games Hong Kong in September announced the postponement of the quadrennial event until 2023 because of the pandemic. The Federation of Gay Games, which oversees the Gay Games, awarded the games to Hong Kong over D.C. and Guadalajara, Mexico.
Hong Kong was a British colony until China regained control of it in 1997.
Upwards of 2 million people took part in pro-democracy protests that took place in Hong Kong in 2019.
Hong Kong's National Security Law, which, according to human rights activists, makes it easier for authorities to punish anyone who challenges the Chinese government, took effect in 2020. Hong Kong Chief Executive Carrie Lam, who is closely aligned with the Chinese government, supports the statute.
The Women's Tennis Association last week announced the suspension of tournaments in Hong Kong and throughout China in response to the disappearance of Peng Shuai, a Chinese tennis star, after she publicly accused former Vice Premier Zhang Gaoli of sexual assault. The Biden administration on Monday announced a diplomatic boycott of the 2022 Winter Olympics that are slated to take place in Beijing in February.
"The Federation of Gay Games continues to monitor the situation in Hong Kong regarding COVID-19, the National Security Law and all other aspects that affect the safety and security of our event," Sean Fitzgerald, co-president of the Federation of Gay Games, told the Blade in a statement after the Women's Tennis Association announced it had suspended all of its tournaments in China. "We are committed to hosting Gay Games 11 in Hong Kong in November 2023."
Chao acknowledged Gay Games organizers are "facing a lot of opposition from all directions." Chao also noted Hong Kong's government is "not actually positively promoting it."
"If we can get really high-profile athletes to participate, I think that's going to be a huge call for everybody to participate," said Chao.
Canadian Senate approves bill to ban conversion therapy
Measure will become law once it receives royal assent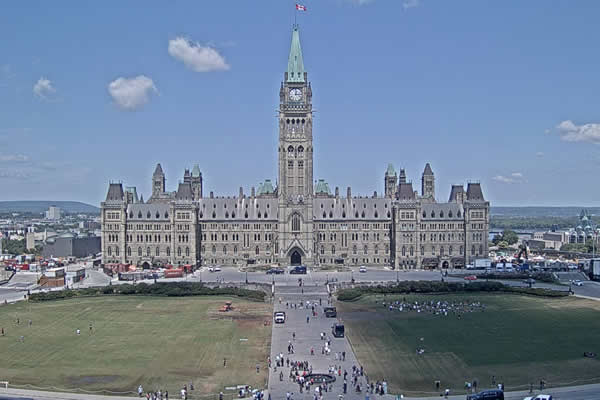 The Canadian Senate on Tuesday approved a bill that would ban so-called conversion therapy in the country.
Attorney General David Lametti and Women and Gender Equality and Youth Minister Marci Ien last week introduced the measure that would amend Canada's Criminal Code to ban the widely discredited practice. The Canadian House of Commons on Dec. 1 unanimously approved the bill.
"Our government's legislation to ban conversion therapy in Canada is one step closer to becoming law," tweeted Prime Minister Justin Trudeau on Tuesday. "To everyone who has made this possible, thank you. Let's keep building a country where everyone is free to be who they are and love who they love."
Lametti in his own tweet noted the bill will become law once it receives royal assent.
Update: Our government's legislation to ban conversion therapy in Canada is one step closer to becoming law. To everyone who has made this possible, thank you. Let's keep building a country where everyone is free to be who they are and love who they love. https://t.co/3s7GY0StmH

— Justin Trudeau (@JustinTrudeau) December 7, 2021
Canada would join Malta and a handful of countries that ban conversion therapy once the law takes effect.