One Man's Pastry Is Another Man's Poison
Religious bullies continue their aggressive denial of reality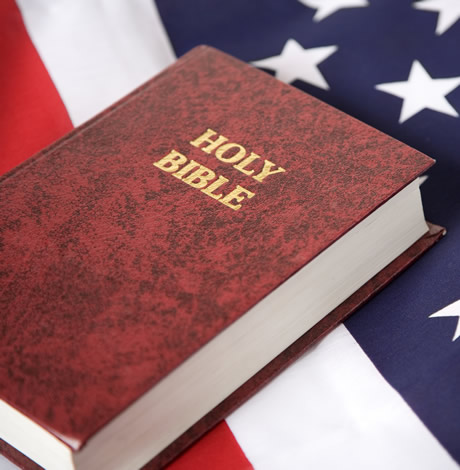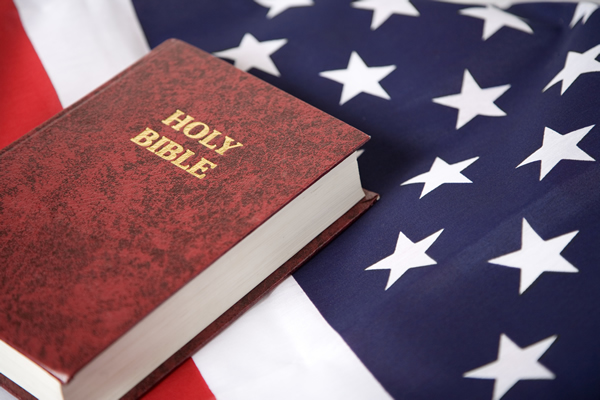 The religious right was generous with its insights into the U.S. Constitution last week. In Alabama, House Speaker Mike Hubbard responded to a court ruling overturning the state's gay marriage ban by saying, "It is outrageous when a single unelected and unaccountable federal judge can overturn the will of millions of Alabamians who stand in firm support of the Sanctity of Marriage Act." In fact, according to Wikipedia, the 2006 ballot measure got 697,591 votes.
Republican presidential wannabe Mike Huckabee, anticipating The Big One on marriage equality, claimed that states can ignore U.S. Supreme Court rulings they dislike. He is perhaps unfamiliar with the Supremacy Clause. To be fair, Huck's home state of Arkansas was part of the Confederacy; perhaps he is just marking the sesquicentennial of the Civil War's end. My own observance of the anniversary is to urge America to let the South leave next time without a fight.
Lest I tire you with constitutional analysis, let us turn to other ways in which our Christianist friends display their firm grip on reality. First up is Sandy Rios of the American Family Association, who is convinced that President Obama is a secret Muslim. As proof, she pointed out that he used the word "pillar" in his State of the Union speech. You see, there are five pillars of Islam. So anyone who says "pillar" is a secret Muslim, unless your name is Romney, Bush, or Reagan, in which case it's just, you know, a word.
The Right Wing Watch blog at People For the American Way is like crack for collectors of religious lunacy. RWW reports that Tony Perkins of the Family Research Council stands by the false story (for which Fox News has apologized) about European "no-go zones" governed by Sharia law. Perkins also claims that Dearborn, Michigan is such a zone. He shares his European fantasy with Louisiana Gov. Bobby Jindal, who also joins Sen. Ted Cruz in calling to amend the Constitution to bar judges from overturning gay marriage bans.
Meanwhile, in a Middle East that America has done much to destabilize, the Islamic State's beheadings and defenestrations pay tacit homage to traditional Christian devices like the rack and thumbscrew. As IS pursues the caliphate it claims as its manifest destiny, I await its declaration of Islamic Exceptionalism.
Back home at the Iowa Freedom Summit, Dr. Ben Carson joked to reporters about a baker putting poison in a gay couple's wedding cake. (Is the GOP running a contest to find the most deranged person who thinks he or she can be president?) In related news, a man filed a complaint with the Colorado Civil Rights Division last year against the Azucar Bakery in Denver for refusing to write "God hates gays" on a cake. This is the new religious freedom: muddling the difference between denying service to a minority and refusing to assist expressions of intolerance. Perhaps we should train shop owners to distinguish real customers from trolls.
Cardinal Raymond Burke, whose demotion by Pope Francis has not shut him up, recently discussed what he called the Church's "man crisis" and blamed "radical feminists" for priests raping boys. Seriously. Eminence, if we get you another fabulous set of embroidered vestments, could you stuff an altar cloth in your mouth for the rest of the year?
Reading about Burke led me into a vast online world of manly faith. There is something called stealth evangelization, for which you will want your Church Militant Combat Rosary. The New Emangelization blog marked the 42nd anniversary of Roe v. Wade with a piece asking, "Would Jesus abort a child?" (My answer: unless Jesus himself was pregnant or a doctor, it would be none of his business.) There is also Brother-to-Brother Ministries, which is totally not gay but involves a mentor who will work with you one-on-one to help you "develop a deeper personal relationship with Jesus." (Paging Eric Cartman.)
However foolish, corrupt, or hypocritical, you are free to pray as you like so long as you leave me out of it. Alas, godly zealots of every stripe reject that bargain. So we battle on.
Richard J. Rosendall is a writer and activist. He can be reached at [email protected].
Copyright © 2015 by Richard J. Rosendall. All rights reserved.
Opinion | The importance of marching for Black trans lives
Youth deserve to see their allies help create change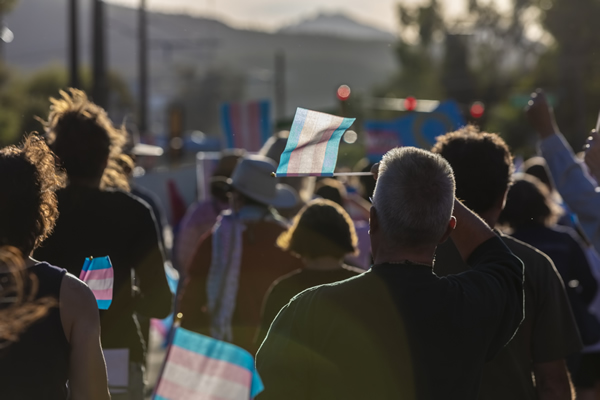 I am a member of the LGBTQ+ community, and an ally to the trans community. Identifying myself as an ally, rather than a member of the trans community is important to note. I could never assume a position of resonance, or complete understanding of the struggle and strife of trans folks.
As the program manager for BSH, I have witnessed countless justifications, and matter-of-fact necessity, for the Black Trans Lives Matter marches. While escorting my clients to meetings with multiple institutions and organizations, I have often witnessed, even after the first correction, serial misgendering. My clients are young adults between ages 18-24. I fear that the resentment that surely multiplies, both internally and externally, with each misgendering experience, is likely to result in depression and anxiety.
To dismiss one's identity is to erase their existence. It is my duty as an ally, and a leader, to confront these scenarios head on, by identifying and educating misguided professionals, while setting a threshold of accountability during subsequent encounters.
Trans youth deserve to know and feel allyship; they deserve to see an ally create change on their behalf. All trans people, including the youth of the community, have the fundamental right to exist and be recognized for who they know themselves to be; visibility matters beyond a community level.
This year we lost one of our trans sisters in a cold city jail cell. Kim Wirtz's life mattered. She was a Black trans woman who had not seen the likes of a courtroom but was sentenced to death, without the allowance of exercising her right to a trial. She was a sister, a daughter, an aunt and a friend.
We march for reform, so that our sisters will never be forced into unsafe housing. We need reform and we need it now! No trans woman deserves to be forced to appear male because she is incarcerated. We march for those who started this work before many of us were born. We march in the legacy of Marsha P. Johnson and Sylvia Rivera. We march for the youth so they can grow up and be free to be themselves without shame.
 I ask that you march alongside us, as we inspire and create positive change, and as we churn the oceans of reform on behalf of our trans brothers and sisters, and subsequently, on behalf of all of us.
Tashi-Kali Acket is program manager for Baltimore Safe Haven.
Claiming our power in the HIV-AIDS epidemic
'It is my experience that our community is heroic'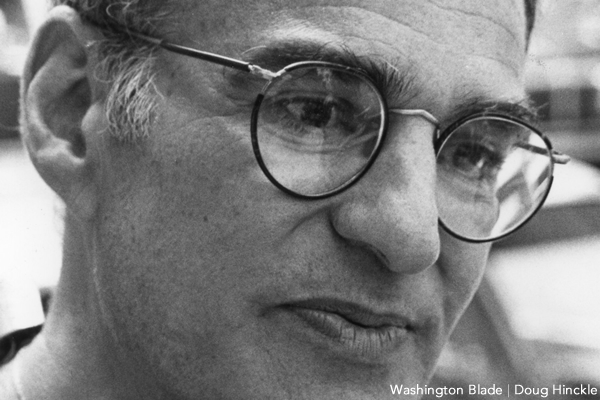 "Unless we fight for our lives, we shall die," wrote Larry Kramer in the New York Native in March 1983. Before Kramer's article "1,112 and Counting," gay people were doing what they could to care for the sick and mourn their dead with quiet dignity.
After the article appeared in gay papers across the country, gay people grew increasingly unwilling to be quiet about the deaths of gay men and the preternatural silence about the epidemic from elected officials.
In San Francisco, the momentum generated by a July 1984 political march spiraled into support for an independent gay AIDS activist group in San Francisco. Gay community leaders tapped Paul Boneberg, then 31 and president of the Stonewall Democratic Club, to head the new group.
Mobilization Against AIDS came into existence in the fall of 1984 with the express goal of organizing street demonstrations, a goal it accomplished by staging monthly protests. Besides its street demos, Mobilization, beginning in 1985, took on the task of organizing the annual AIDS candlelight vigil that the San Francisco People with AIDS Coalition had started in 1983.
As the 1980s wore on, and tens of thousands of gay men died with still no effective treatment for AIDS, Larry Kramer's nerves were shot.
In a March 10, 1987, speech Kramer gave at the New York Lesbian and Gay Community Services Center, today known as the LGBT Center of New York, he laid into the gay community as only Larry Kramer could. "If my speech tonight doesn't scare the shit out of you, we're in real trouble," he told the group.
By then, 32,000 AIDS cases had been reported across the country—nearly a third of them in New York. President Reagan still hadn't spoken about AIDS to frightened Americans.
"If what you're hearing doesn't rouse you to anger, fury, rage, and action, gay men will have no future here on earth," said Kramer. "How long does it take before you get angry and fight back?" The crux of the speech was Kramer's simple question: "Do we want to start a new organization devoted solely to political action?"
The answer was a resounding "Yes!" Two days later, about 300 people again showed up at the center where they formed ACT UP, the AIDS Coalition to Unleash Power. The group's first demonstration—a protest on Wall Street against the exorbitant price of just-approved AZT, the most expensive drug ever to that point—introduced what became the group's distinctive brand of street theater. ACT UP took the camp humor and theatricality of the Gay Liberation Front "zaps" to a whole new level.
As Kramer told me in our interview for "Victory Deferred," "The fact that everybody responded to ACT UP, I think was more just a question of time, and moment, and frustration. It was the right time for it to happen."
As in every catastrophe humans have faced throughout history, there were only two options for gay men when the viral cluster bomb erupted in the community: fight or flight.
"AIDS made us choose," said Paul Boneberg, in our interview in San Francisco for "Stonewall Strong." "Most chose to stay and fight." In his characteristically understated manner, Boneberg added, "It is my experience that our community is heroic."
Larry Kramer put it a little differently in our 1995 interview. We talked in the living room of his Fifth Avenue apartment, the setting for some of gay America's most historic moments, including the world's first AIDS fundraiser in 1981 and, in 1982, the formation of GMHC, the world's first AIDS service organization. Reflecting in particular on ACT UP, Kramer said, "Singlehandedly, we changed the image of gay people from limp-wristed fairies to guerrilla warriors."
John-Manuel Andriote has reported on HIV-AIDS as a journalist since 1986. His most recent book, which he calls a bookend for acclaimed debut novel 'Victory Deferred', is 'Stonewall Strong: Gay Men's Heroic Fight for Resilience, Good Health, and a Strong Community.' The research materials and recorded interviews for Victory Deferred comprise a special collection curated by the Smithsonian's National Museum of American History.
Opinion | This gay conservative wants Equality Act to pass now
Pro-equality control on Capitol Hill is likely fleeting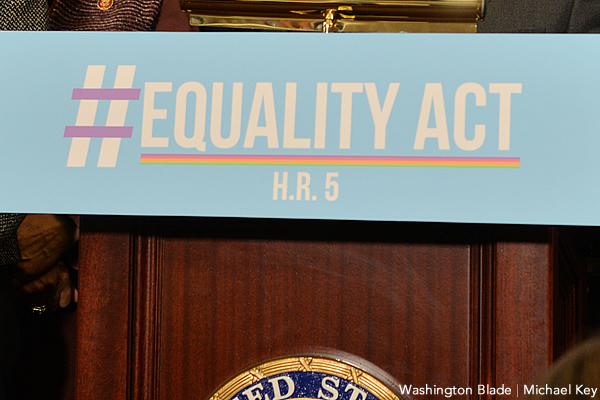 Limiting the heavy hand of government in the lives of everyday Americans naturally results in more personal freedom. To be sure, elected leaders that govern closest to their constituents are typically more accountable to us.
Lately, however, the horrendous actions taken by legislatures across America to restrict the rights of transgender youth, a problem exacerbated by the current patchwork of state and local protections for LGBTQ Americans, makes clear that we still have much work ahead to ensure that LGBTQ people in all 50 states are treated with dignity and respect. That is why, as a conservative, I feel it's critical to get the Equality Act passed through Congress.
Despite the fact that 80 million Americans cast a ballot in support of Joe Biden last year, we have yet to witness a leftward shift in the country's politics in favor of Democrats. In fact, the Senate is merely one seat flip away from Mitch McConnell becoming majority leader. Surveying the electoral landscape in 2022, it's more than likely that the GOP will assume control of one or both chambers in Congress. Pro-equality control on Capitol Hill is likely fleeting, so now is the time to advance LGBTQ rights and nondiscrimination protections.
After working tirelessly to pass the Employment Non-discrimination Act (ENDA) through the Senate in 2013, I found myself sitting with a prominent lobbyist who argued that time would take care of moving the country in support of equality. It was believed then that culture wars would reignite, and the majority of Americans would take a stand to ensure full protections regardless of sexual orientation and gender identity. The notion that "time will take care of it" has been a consistent voice, however it ignores that discrimination is clear and present today. In many places it's getting worse.
The Equality Act would update federal law to include express and enduring protections for LGBTQ Americans in key areas of life. Swift passage of the bill through the U.S. House with bipartisan support clearly illustrated the priorities of the Democratic leadership. With the bill now under consideration in the Senate, we should not expect a similar set of circumstances. Not even an elimination of the filibuster would allow Democrats to go it alone. To become law, the Equality Act will require compromise and cooperating with Republicans.
Democrats would be wise to heed the protestations of conservative, faith-based leaders regarding the merits of the bill. Even though recent public polling illustrates strong support for the basic tenets of the legislation from Catholics, Mormons, Jews and rank-and-file people of faith, legitimate concerns remain among some religious communities.
Republican leaders in the Senate with a track record of support for LGBTQ issues, including Susan Collins, Lisa Murkowski, Pat Toomey and Rob Portman, have publicly illustrated the need for discussions around religious protections. Modest adjustments to the Equality Act, that will advance nondiscrimination protections while ensuring faith-based institutions can continue their work, will certainly lead to more inclusive communities that are less reliant on federal taxpayers for support.
Despite Democratic control of the White House and Congress, the reality is that compromise is essential in order for important bills to become the law of the land. Regardless of your ideological persuasion, we can all agree that now is the time for action. So, for the sake of a gay veteran searching for a place to live, or a transgender woman trying to find a job, or any one of the countless members of our community who continue to endure discrimination on a daily basis, Congress should work together find a bipartisan path forward to pass the Equality Act.