College survival guide
Recent LGBT graduates share tips and tools to help you thrive on campus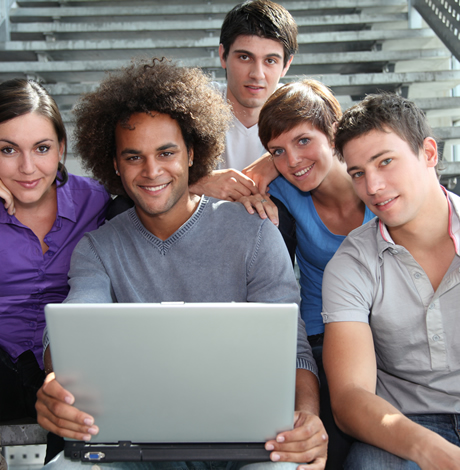 Looking back on my four years as an undergraduate, I'm reminded of all the beautiful friends I met, the wonderful places I was lucky enough to go and the life-changing experiences I was able to have.
College is truly a time for individuals to grow, not only academically and professionally, but on an important personal level as well. As with all matters of life however, there is certainly a flux and flow of the good and the not so good.
Venturing into any unknown situation is intimidating. If you're LGBT and about to start college, here are some suggestions from a few of us who were just there.
For starters, be sure to find a campus that you're going to enjoy. A sense of belonging should be high on your college priority list. You do not want to enroll in a campus and then discover that parts of your identity are not welcomed or even celebrated. In this sense, it is perfectly OK to be selfish. Find a campus that you enjoy as much as it enjoys you. As a great resource, check out Campus Pride's National Listing of LGBTQ-friendly colleges and universities at campusprideindex.org.
When to come out? If you do not feel that it's the right time for you to come out during college, know that it's your decision to make. Everyone has his or her own story and own time to tell it. Never feel pressured to come out. Do it at your own pace. Period.
"Honestly, I wish I had been told that I do not have to be out if I do not want to," says Mariam, a 2015 graduate of the University of Michigan-Dearborn. "There was this huge emphasis on my campus for 'Coming Out Day' and it's not always safe to."
The only person capable enough to decide how many things you can take on in college is yourself. Do not stretch yourself too thin, too fast. Remember that you have four or more years to engage in everything you want to engage in. Take your time. Remember to balance your academic as well as your self care as priorities.
"Know your limits," says Matthew, a 2015 Illinois State University graduate. "I always felt on the outside as a queer individual growing up, so when college came around I tried including myself in everything I could get my hands on. Pick a few things you love and rock out on them."
On a similar note, do not forget that you are allowed to say "no." Many people fall into a pattern of saying yes to everything that comes their way. This is a quick way to become overworked and even out of tune with yourself. Your college years are the time to experiment and get involved with as much as you can. However, if you're not willing or able to, there's a simple, one-word solution — no.
Sex: let's get real. How honest would an article about college life be if it did not involve anything regarding sex? The answer: not that honest. Sex isn't a priority for everyone and that's perfectly fine. However, if you're having sex then make sure you and your partner(s) are safe and comfortable. In terms of safe sex, many colleges and universities have departments or programs that provide safe-sex resources such as condoms (male and female), dental dams, lubrication, etc. In terms of comfortable sex, make sure that all parties in the encounter give their clear consent. Do not put yourself or someone else in a position that they do not feel ready for. Communication is key. Sex is great, but we have to be able to talk about it first.
Making healthy choices. LGBTQ college students face many challenges that impact their health and well-being on campus. Whether alcohol/substance use or healthy body image issues, there are specific ways these health concerns affect LGBTQ youth differently. Educate yourself and your campus community on the issues related to LGBTQ health and wellness by checking out Campus Pride's Health and Wellness resources at CampusPride.org/resources
Fabulous, of course. Remember that while you may have amazing circles of support on your campus, parts of the world are still catching up to your fabulousness. When you're searching for internships or post-graduate positions, do your research. Make sure you find an organization or company that is going to make you feel safe and welcome for all your identities.
"I wish that someone had given me advice on how and where to find employers and geographical locations that are LGBTQ-friendly," Mariam says. "So looking for an after graduation-job would have been much easier, ya know? I wish that was something career offices made available on the regular: companies that are specifically LGBTQ-friendly."
Take advantage of the resources your campus has to offer. Many universities have programs designed to help advance the wellness of students. Whether it be through a Career Center, Counseling Services, a Student Involvement Center, an Office of Diversity Advocacy, or even the Campus Recreation Center. Most of the services these departments will provide are of no cost to students. You already paid for much of these resources in your tuition, so take advantage of them.
"I wish someone would have prepped me for what the world feels like when you're no longer directly protected by the resources and support of a university that provides for LGBTQ students," says Roze, a University of Missouri-Kansas 2014 graduate.
Making friends outside your circle. Meet up and make friends with people from all walks of life. In doing so, you will be exposed to a rainbow of different ways to view and engage with the world. As this might be a scary thought at first, know that diversifying your experiences will only further your growth as a young adult. As LGBTQ individuals, it's important to remember intersectionality and that those who may support us also need support in return.
"One thing no one told me is that it's really easy to get involved in queer/trans issues even if you do not work for a QT organization," says Kayla, a 2014 graduate of Texas A&M University. "There are all types of community organizations in big cities, college towns, medium-sized cities, etc., and they're always looking for people. Also, if you're looking to meet other QT folks, look for a meetup group (meetup.com) or create one if there's not one in your area."
Look for role models and mentors. In your search for support and friends, also aim your sights on finding a personal role model or mentor or even multiple. Sometimes it is easier for someone to know what they want in life by observing how others have engaged with the world. Mentors or role models are an incredible source of information and often much more experience in areas you may be interested in yourself.
"It is important to find a mentor," says Matthew, a 2015 Illinois State University graduate. "I was so, so lucky to have many amazing mentors in college. Queer individuals should always have someone to ask questions of, lean on and be challenged by for growth."
Selfie care: This is about more than taking time to snap a photo. One of the most important things to remember, not only in college but in all stages of your life, is self care. College can be incredibly busy and stressful at times. Remember that it is OK for you to take a step back and spend time on yourself if you need to. Constructive self-care time will better allow you to take on responsibilities as a student.
"Knowing what I know now about being a queer college student with one degree under my belt, I make a point of telling my students now that they are not alone, that their feelings are valid, and that they are already defying odds by being in college," Roze says. "So if self care takes precedent over an assignment sometimes, there are always ways to improve your grade, but you have to improve yourself first."
Why am I here? Never forget the reason you're in higher education. Have goals and remember that you are there to graduate and receive an education. Sure, it's easy to doze off and daydream during a long lecture. But what good are you doing yourself if you're not paying attention to the material? Not only is it a waste of your money, but it is also a waste of your time and growth as a future activist.
"Education is a privilege and access to the language of theory is not something most people have," says Megan, a 2015 graduate of Metropolitan State College of Denver. "If you cannot back up your theory with actions then what you are left with is a language without meaning. It's not easy to reframe the way I talk about power and identity outside of academic circles, but I have realized that inaccessible language is a barrier to inclusive social justice."
With these tools in your back pocket, my hope is that you're ready to tackle higher education head on. There's no such thing as too much advice, so don't stop with this article. Be sure to reach out to those you may know who have experienced higher education for more tips and tools. Always remain proactive, get involved, but to also take time for yourself. Stay fine, fresh and fierce and enjoy every moment you can. These are the glory days.
Tyler Eilts is an alumnus of Illinois State University, where he is also seeking his master's degree in interpersonal communication and women's and gender studies. He is a 2015 summer fellow for Campus Pride.
Gay clone wonders if he's part of an ant colony
Why do we cede control of our social lives to others?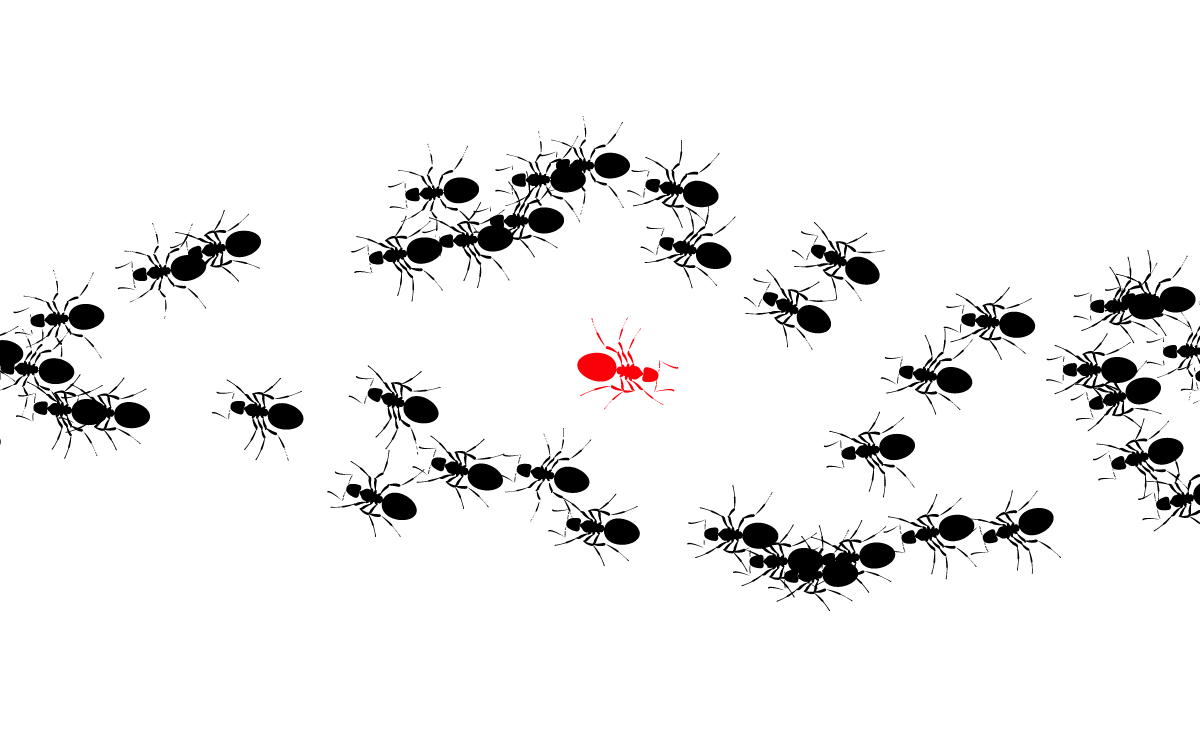 Michael,
Looking at some photos from my weekends at the beach this summer, it struck me that me and my friends (gay men in our 30s-40s) all pretty much look alike. Practically the same haircut, gym body, swimwear, smile. I almost couldn't tell who was who.
This got me thinking. I live in the same apartment building as a lot of my friends. We all have similar furniture and watch the same shows and eat at the same restaurants and go to the same clubs and dance to the same music and drink the same drinks and vacation in the same places and work out at the same gym and belong to the same sports leagues and go to the same concerts and have the same routines.
I'm not even sure who makes the decisions about what to do. Something is popular, or becomes popular, and it seems like fun and we're all doing it. Then it's on to the next thing. But who is deciding what all of us are doing, not doing, or no longer doing?
I think I'm happy, generally, having fun, but I have this strange feeling like I'm part of an ant colony instead of being an individual.
Is this just the way it is? We find our tribe and then we're all going through life together like this?
Michael replies:
I think you are facing an unavoidable dilemma that comes with being human. How much do you give up your own individuality to fit in? Put differently, what price are you willing to pay, to live an honest life and be known as the person you really are?
Did you come out—which takes great effort and brings some risks—to live a life that is right for you? Or to live pretty much the same life that your friends are living?
If you are happy doing all the same things as your friends, without even knowing for sure why you're spending your time (that is, your life) doing these things, no problem.
But you feel like you're part of an ant colony. So clearly, this way of living doesn't sit all that well with you.
What would you be doing if you weren't following the group agenda? How would you cut your hair? Would you go to the gym as much? What shows would you like (or not like) to watch? Where would you vacation? Do you like the drinks you're ordering?
And some more important questions: What do you deeply care about? What are your values? What are the sorts of things you want to dedicate your life to? Are you living in a way that reflects any of this?
This may be the only life you get. Using it well (in my view, at least) means deciding for yourself who you want to be and how you want to live.
Sometimes people are afraid to be different out of fear that they won't fit in with their friend group. People often tell me they're worried they will be criticized or viewed negatively for wanting to do things that are different from what "everyone" likes to do. No one wants to be left out of parties or dinners or vacation plans.
Do you think your friends would still want to spend time with you if you weren't always on board with "the plan," or suggested some new ideas for activities that you were genuinely interested in?
It's possible that if you start developing more of an individual identity, you might fit in less with some (or even all) of your friends. Feeling lonely or unpopular is not fun. You may have to decide if that's better or worse than putting on a persona to fit in and be accepted.
It's also possible that you can be more thoughtful about what you do, sometimes say "no" and still be part of your friend group.
Even if your friends aren't always on the same page, I'm hopeful you can continue to have close relationships with at least some of them. A real friendship should be able to tolerate different views and different interests. How could it be otherwise, when all of us are different in some big ways, even from our closest friends?
Thinking about your dilemma through this lens, you could view sharing more of yourself with your friends and letting them know you better as an invitation for greater closeness.
If you make any moves along these lines, perhaps you will find that some of your friends have similar feelings. You might be less alone than you think.
In any case, you will be choosing a more honest life and the opportunity to be known for whom you really are.
(Michael Radkowsky, Psy.D. is a licensed psychologist who works with couples and individuals in D.C. He can be found online at michaelradkowsky.com. All identifying information has been changed for reasons of confidentiality. Have a question? Send it to [email protected].)
New Workforce Program Aims to Help Expand Economic Opportunity for the Trans Community
Finding inclusion while pursuing sustainable careers.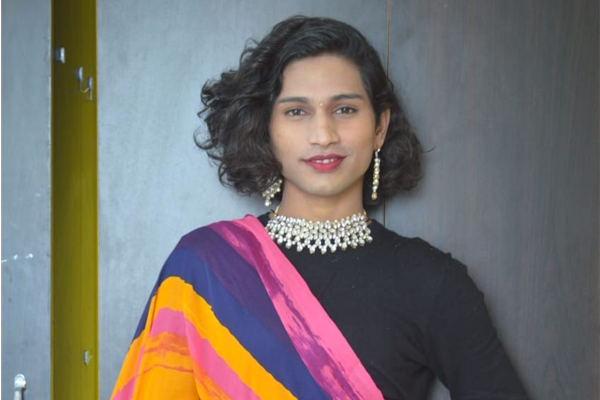 It was only a few years ago that Sudhesna Kusulia would travel 10 kilometers (about 6.21 mi) from her rural village in India to be able to connect to the internet.
The community she grew up in, Dangaria Kondh, had no network, electricity or constructed houses. When Kusulia got a smartphone in 2020, she gained a window to another world—one where she was able to explore the aspects of her identity she had suppressed since childhood.
"I realized I'm not alone," says Sudeshna, who identifies as a trans woman. "I belong in the LGBTQ+ community, there are millions of people like me living life authentically."
Growing up, Sudeshna had a love for fashion and Bollywood dancing, and recalls carefully selecting dresses and accessories for her sisters, while secretly wishing she could wear them herself. "The disconnect between my soul and the body I was in was very painful to experience," she explains. Facing these challenges, Sudeshna struggled with depression throughout her journey to self-acceptance. "From a young age, people started bullying me. I isolated myself. I would just cry in my bedroom, beating the wall with no one to hear my pain."
Social stigma, barriers to opportunities, and lack of family support often push transgender people to the fringes of the society. Though recent policy changes in India have reduced barriers and provided rights to the broader LGBTQ+ community— India's Supreme Court decriminalized consensual same-sex sexual relations in 2018 — there's still a long way to go, especially when it comes to advancing equity and inclusion for the country's gender expansive (transgender and non-binary) population.
India is the JPMorgan Chase's second largest market worldwide in terms of number of employees, where is has been providing services to clients since 1945. Today, the bank has expanded its presence in India, growing its corporate centers across the country, which act as strategic hubs for JPMorgan Chase. Here, employees are working at the forefront of cloud computing, machine learning, artificial intelligence, data science, operations and so much more that is used around the world.
At JPMorgan Chase, the Office of LGBTQ+ Affairs is committed to advancing equity and inclusion for the LGBTQ+ community globally. One of the ways the office works to do this is by ensuring all employees and potential employees have an equal opportunity to pursue their full potential and enjoy a fulfilling career. Recognizing both the unique struggles of the trans community in India as well as the immense talent pool that is leading the way for new business and innovation in the region, JPMorgan Chase worked with PeriFerry to create a transgender internship program in 2022. PeriFerry is a first-of-its-kind social enterprise in India that creates upskilling and employment opportunities for the gender expansive community.
"Across industry, we see that transgender and nonbinary people do not experience equal opportunities to thrive in their careers and achieve sustainable livelihoods," says Brad Baumoel, global head of JPMorgan Chase's Office of LGBTQ+ Affairs. "At JPMorgan Chase, we're committed to creating pathways for the next generation of trans and nonbinary leaders to develop and thrive in their careers."
Advancing careers in an inclusive workplace
When Sudeshna went to college in 2016 and came out to her parents in 2020, it was a turning point. She finally felt comfortable in her skin and felt ready to pursue her dreams. But while she was ready to enter the workforce, she was worried her identity would hold her back. A friend suggested she connect with PeriFerry.
Sudeshna landed a spot in PeriFerry's REVIVE program, a residential corporate training program designed for transgender individuals to venture into the workforce with confidence and acceptance, providing training opportunities in professional English communication, digital literacy, financial literacy, aptitude enhancement, resume building, and interview preparation. That's how she found JPMorgan Chase.
Through PeriFerry's REVIVE program, JPMorgan Chase creates dedicated internship roles to gender expansive people across the company's three corporate centers in India. The 20-week program, inclusive of on-the-job training, is made up of eight weeks of classroom training by PeriFerry, followed by a 12-week internship with JPMorgan Chase. The first and the second cohort had 13 and 11 transgender candidates respectively, who interned across different parts of the business and in operations teams. Interns also were able to participate with the bank's internal Gender Expansive Council, which organized sessions where employees shared their personal experiences as trans leaders at the bank.
Since the internship program launched in June 2022, it has resulted in the hire of over twenty full-time employees.
Connecting with the community for support
While her personal journey has been challenging, and despite rising anti-LGBTQ+ laws and sentiment across the globe, Sudeshna wants to inspire other transgender youth to recognize the beauty in themselves. "It's a struggle for us. It will take decades before we feel complete acceptance, but it needs to be done. It has to be done," she says.
According to Sudeshna, the two critical areas that the trans community needs support on are finding steady, respectful employment and a good, safe place to live. Across the globe, JPMorgan Chase supports nonprofits dedicated to advancing economic inclusion for the most vulnerable members of the LGBTQ+ community, including transgender youth and elder communities.
Learn more about how JPMorgan Chase is helping expand economic opportunity for the LGBTQ+ community, and advance equality and inclusion for employees globally.
Visit our careers page for opportunities.
© 2023 JPMorgan Chase & Co. All rights reserved. JPMorgan Chase is an Equal Opportunity Employer, including Disability/Veterans.
Back to basics in home buying process
Fantasizing about pricey condos you can't afford is not the first step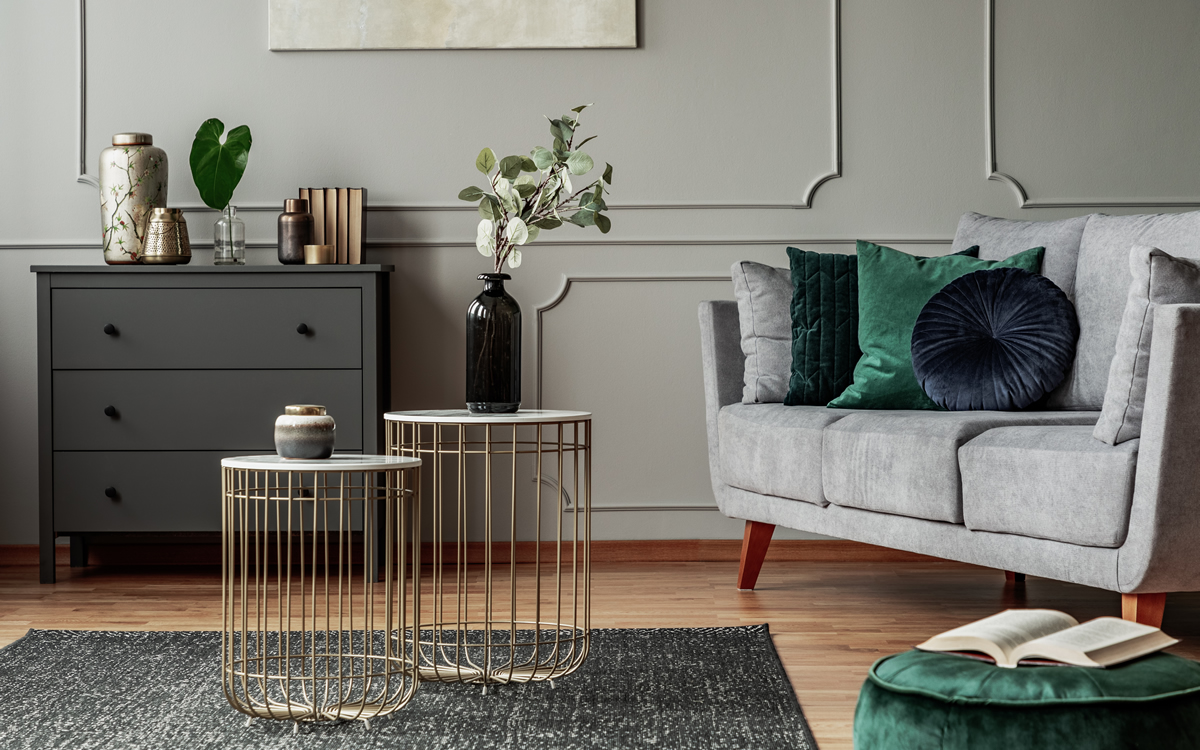 As a home buyer we often forget what goes into the home buying process. There are several steps that you must take in order to purchase a home and similar to school or continuing education, it's always a good idea to get back to basics to refresh your memory (or perhaps learn for the first time) the nuances of home buying and those steps that a Realtor is there to help you navigate.
Most buyers assume that the first step in home buying is the HUNT! You have been on Redfin or Zillow stalking some properties that are on the market and going into open houses on your lazy Sundays after a boozy brunch imagining yourself in a condo in Logan Circle. Well I hate to be the one to tell ya – but that is not your first step. You may have just been wasting your time as you are not able to afford those properties you have been looking at online and daydreaming about the furniture placement. In reality the first step to home ownership is getting a pre-approval from a reputable local lender. A lender will do a quick pull of credit and finances to give you an idea of what type of mortgage and the amount of that mortgage. While you may think you can afford a mortgage, the mortgage industry will financially let you know what you can actually afford.
Once you have that pre-approval in hand we can start the hunt. This is the time that your agent is going to ask you for your list of wants and needs. These lists will no doubt change over time when actually touring properties. Agents are there to guide you through the process. We are teammates on this hunt together. Likely your agent will send you properties and you will also find a few on your own that are of interest. Just like with teaching, learning, fashion, etc. there are different styles that work for different people. Please remember that if you do not like the style your agent uses, there are more fish in the sea. Find the agent that you jibe with — you are going to be spending a great deal of time together.
Once you've found the home of your dreams – this is where the real fun begins. Your agent will run comps on the property to find its value. Value is a subjective thing; at the end of the day a property is only worth what someone is willing to pay. Comparable sales (comps) are a list of properties with the same bedrooms, bathrooms, size and within the same radius of the property that you are interested in purchasing. These figures are used to either support the asking price or support a lower offer price for the piece of real estate. Once the comps are run and you agree on an offer price, there are a few other items that need to be hashed out that are part of the offer of sale.
Arguably one of the more important factors is the inspection period. This is usually used to perform a home inspection and find any items that may need special attention or repair that would drastically affect the home's value. This is also a time to take measurements, take pictures, bring in a contractor for quotes etc. So you will want to ask for an appropriate amount of time for these items to be completed.
The final item to go over in the contract (we are just breezing through this here) is coupled with the financing piece. We need to determine a closing date. This will usually line up with what the mortgage lender (remember step one) will need in order for you to produce any and all documents to them and to get the loan into underwriting in order to close the sale. In the DMV this is usually about 30-days from contract acceptance to closing. There are, of course, instances where it can be sooner and those where it can be extended a bit. It's all a fine dance between all parties involved to ensure a smooth transaction. It truly does take a village.
Once the offer is written, presented, negotiated and all parties agree to the terms – then this menagerie of bulleted items and timelines are set into place. There are timed items for different types of real estate and each jurisdiction is different regarding their timing – which is why its vital to use a Realtor that performs often in that specific area in which you are looking to purchase.
This is by no means an all-encompassing list of items within a real estate contract nor a true roadmap to home ownership, however, it represents the stripped down fundamental steps in the home buying process. Aside from the contract, which protects you as the buyer, it is important to ensure that you align yourself with your 'A Team' for the hunt. That includes a lender, title company, home inspector and any auxiliary contractors, etc., that your trusted real estate agent can help provide a list for you to choose from.
In this current climate there are mumblings and lawsuits about the "need" for a Realtor to be used in a home buying or selling transaction. After reading the snippet of tasks above, I would surely believe that a Realtor is vital to a successful home purchase in this market. We have gone from a seller's market with super low inventory levels to a market with higher interest rates and equally low inventory levels. Realtors are on the pulse of the market and what is changing because we are in the trenches – I would argue that assistance with your home purchase, one of the most valuable assets you will have – is one in which having a professional by your side is of vital importance.
Justin Noble is a Realtor with Sotheby's international Realty licensed in D.C., Maryland, and Delaware for your DMV and Delaware Beach needs. Specializing in first-time homebuyers, development and new construction as well as estate sales, Justin is a well-versed agent, highly regarded, and provides white glove service at every price point. Reach him at 202-503-4243,  [email protected] or BurnsandNoble.com.