Two local universities make Campus Pride 'Best of the Best' list
Towson and George Mason Universities received five-star rankings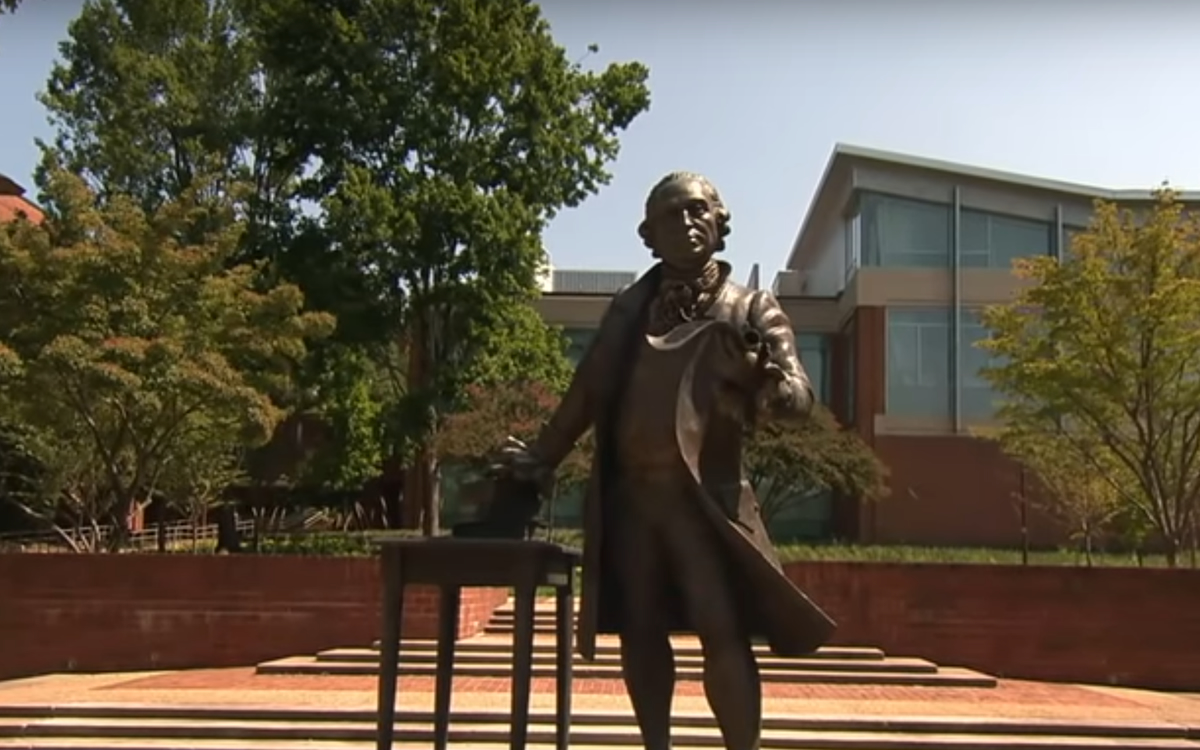 Campus Pride this month released its annual list of the best colleges and universities for LGBTQ students.
Every institution on the list had received a five out of five score on the Campus Pride Index, an assessment tool described on Campus Pride's website as "a continuum of progress for inclusive LGBTQ and ally policies, programs, and practices." This year, reaching five-star status meant achieving an overall score of 93 percent or higher on the organization's assessment.
Towson University in Maryland made the 2022 list, as did George Mason University in Fairfax, Va. No schools located in D.C. participated in the 2022 Campus Pride Index, according to search results from the Campus Pride website.
San Diego State University in California also ranked high.
Genny Beemyn, coordinator of Campus Pride's Trans Policy Clearinghouse, said that more institutions are earning a five-star rating due to increasing support for transgender students. This year's "Best of the Best" list is made up of 40 schools, an increase from the 30 that received the top rating in 2021.
"The work Campus Pride does every day to foster safer, more welcoming campuses across the country is creating positive change for students, staff, and faculty," board chair Tom Elliott said in a press release. "At a time when LGBTQ+ rights and other civil rights are under assault in states across the country, including Texas and Florida, it is as important as ever to recognize the campuses in these states working to create spaces where the next generation of LGBTQ+ leaders can learn and flourish."
As college students around the country return to school for the fall — and potential students begin the application process — Campus Pride describes itself as a benchmarking tool available to LGBTQ+ students looking for accepting campuses.
"Campus Pride created the Best of the Best List to recognize the outstanding accomplishments of these colleges and universities, creating safer, more welcoming campuses for LGBTQ+ people," Campus Pride Executive Director Shane Windmeyer said. "Students, prospective students, and their families, along with faculty and staff members, deserve to know whether they will be safe on campus, so they can make the best choices for their own academic success — and by creating inclusive, safe environments these colleges are taking responsibility for all students."
Doctor, transgender spouse indicted for passing information to Russia
Jamie Lee Henry first active-duty Army officer to come out as trans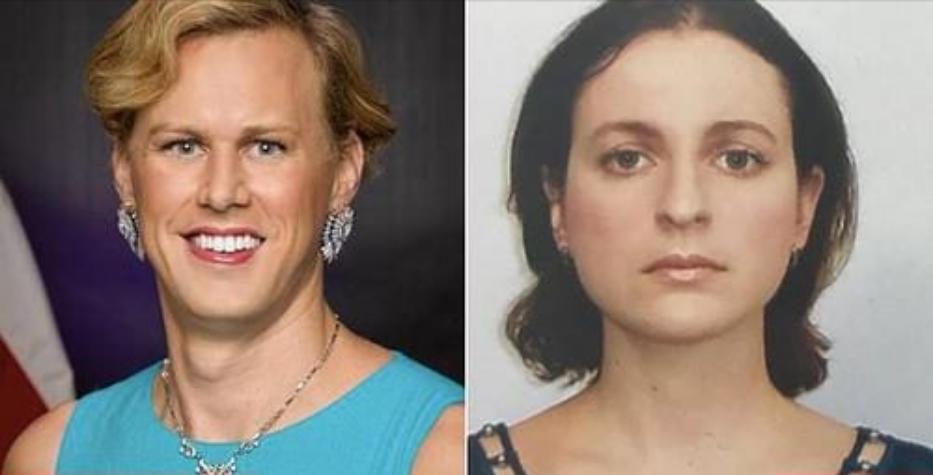 A federal grand jury on Wednesday handed down an indictment of a Johns Hopkins anesthesiologist and her spouse, a doctor and major in the U.S. Army, with conspiracy and for the disclosure of individually identifiable health information related to their efforts to assist Russia in connection with the conflict in Ukraine.
The office of the U.S. Attorney for the District of Maryland in a press release stated Anna Gabrielian, 36, and her spouse, Jamie Lee Henry, 39, both of Rockville, Md., both of whom had secret clearances, were attempting to provide medical information about members of the military to the Russian government.
Gabrielian and Henry met with an individual they believed to be associated with the Russian government, but who was, in fact, an Federal Bureau of Investigation Undercover Agent.
Court documents indicate Gabrielian told the FBI agent posing as a Russian operative that she had previously reached out to the Russian Embassy by email and phone, offering Russia her and her spouses' assistance.
According to the U.S. Attorney's office, Gabrielian told the FBI agent that, although Henry knew of Gabrielian's interaction with the Russian Embassy, she never mentioned Henry's name to the Russian Embassy.
In the narrative released by the U.S. Attorney's office, on Aug. 17, 2022, Gabrielian met with the FBI at a hotel in Baltimore. During that meeting, Gabrielian told the FBI she was motivated by patriotism toward Russia to provide any assistance she could to Russia, even if it meant being fired or going to jail.
She proposed potential cover stories for her meeting with the "Russians" and stressed the need for "plausible deniability" in the event she was confronted by American authorities. Gabrielian also told the FBI that, as a military officer, Henry was currently a more important source for Russia than she was, because they had more helpful information, including how the U.S. military establishes an army hospital in war conditions and information about previous training provided by the U.S. military to Ukrainian military personnel. 
Henry identifies as a "transgender military physician" on their Twitter account.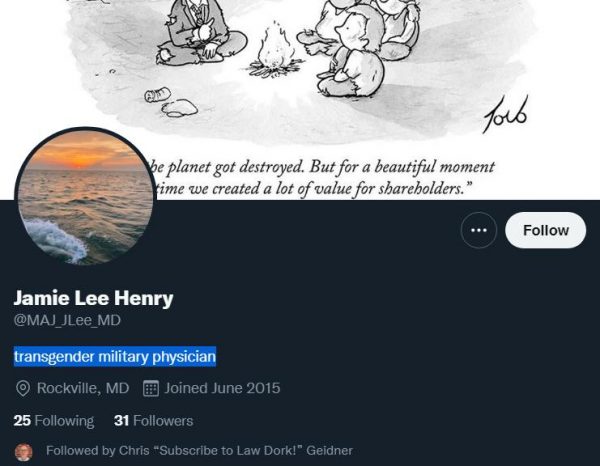 Henry received public attention in 2015 after becoming the first known active-duty Army officer to come out as trans.
Henry was at one point a member of SPARTA, the nation's largest nonprofit representing actively-serving trans U.S. servicemembers. A spokesperson for SPARTA, in an emailed statement commenting on the announcement of the arrest and indictment of Henry and their spouse told the Washington Blade:
"Transgender people are as diverse as the societies to which they belong. One's gender identity neither increases nor decreases a propensity towards alleged criminal activity."
As stated in the indictment, Gabrielian is an anesthesiologist and worked at Medical Institution 1 in Baltimore.
Henry, a major in the U.S. Army who held a secret-level security clearance, is Gabrielian's spouse and a doctor. During the time of the alleged conspiracy, Henry worked as a staff internist stationed at Fort Bragg, the home of the Army's XVIII Airborne Corps, headquarters of the U.S. Army Special Operations Command and the Womack Army Medical Center.
Gabrielian was scheduled to have initial appearance at 11:30 a.m. on Thursday in U.S. District Court in Baltimore before U.S. Magistrate Judge Brendan A. Hurson. Henry is also expected to have an initial appearance today, although a time has not yet been set.
Full statement from SPARTA:
"SPARTA, a non-profit advocacy organization representing transgender Service members in the United States, is saddened to learn of the arrest and indictment of Jamie Lee Henry, an officer in the U.S. Army and a medical doctor.
SPARTA has long advocated for the inclusion and total equity for transgender persons throughout the United States uniformed services. Today, thousands are serving honorably and authentically at home stations worldwide.
The actions alleged in the indictment do not reflect Henry's identity as transgender. Their alleged actions are those of an individual and should not be taken as a representation of transgender people broadly or transgender members of the military specifically.
All people in the United States are entitled to the same rights, including due process and the presumption of innocence in this case. SPARTA does not condone any actions alleged in the indictment and expects the process to play out fairly and equitably as it would for anyone accused of a crime."
The unvaccinated are 14 times more likely to contract monkeypox: health officials
Guidance updated to allow shots in places other than forearm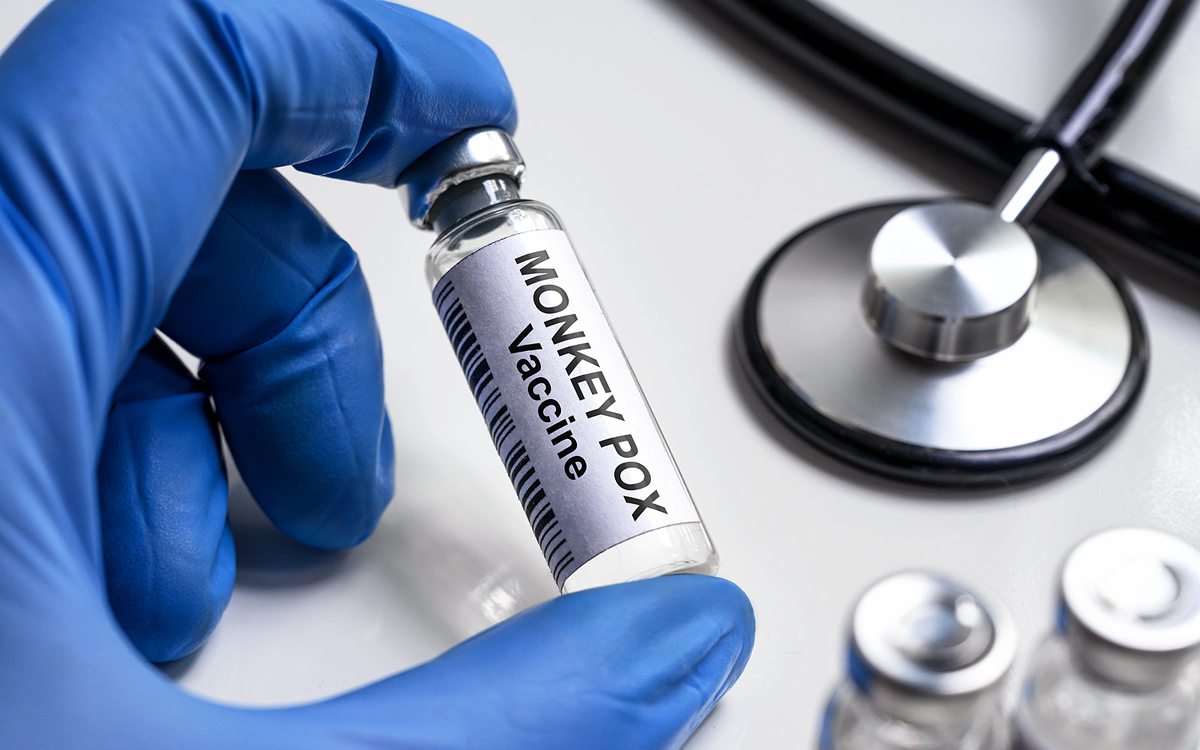 U.S. health officials are celebrating preliminary data on the vaccine used in the monkeypox outbreak, which has led them to conclude eligible persons who didn't get a shot were 14 times more likely to become infected than those who are vaccinated.
The new data, as described by health officials on the White House monkeypox task force during a call with reporters on Wednesday, comes as the overall number of new cases of monkeypox is in sharp decline, although considerable racial disparities persist in the remaining cases as Black and Latino people are overrepresented in the numbers.
Rochelle Walensky, director of the Centers for Disease Control & Prevention, said during the conference call the preliminary data — collected from 32 states between July 2022 and September 2022 — provides an early shapshot of the effectiveness of the vaccine and cause for optimism on the path forward.
"These new data provide us with a level of cautious optimism that the vaccine is working as intended," Walkensky said. "These early findings and similar results from studies and other countries suggest even one dose of the monkeypox vaccine offers at least some initial protection against infection."
Walensky during the conference call admitted the data is incomplete in numerous ways. For example, the data is based on information on individuals who have obtained only the first shot as opposed to both shots in the two-shot vaccination process. (The data showing positive results from individuals who have only one shot contradicts previous warnings from the same U.S. health officials that one shot of the monkeypox vaccine was insufficient.)
The data also makes no distinction between individuals who have obtained a shot through subcutaneous injection, a more traditional approach to vaccine administration, as opposed to intradermal injection, which is a newer approach adopted in the U.S. guidance amid the early vaccine shortage. Skeptics of the new approach have said data is limited to support the idea the intradermal injection is effective, particularly among immunocompromised people with HIV who have been at higher risk of contracting monkeypox.
Not enumerated as part of the data were underlying numbers leading health officials to conclude the unvaccinated were 14 times more likely to contract monkeypox as opposed to those with a shot, as well as any limiting principle on the definition of eligible persons. Also unclear from the data is whether individual practices in sexual behavior had any role in the results.
Despite the positive data on the monkeypox vaccine based on one shot, U.S. health officials warned during the conference call the two-shot approach to vaccine administration is consistent with their guidance and more effective.
Demetre Daskalakis, the Biden administration's face of LGBTQ outreach for monkeypox and deputy coordinator for the White House monkeypox task force, made the case that for individuals at risk obtaining a second dose is "really important."
"So we see some response after the first [shot] in the laboratory, but the really high responses that we want to really get — that you know, level 10 forcefield as opposed to the level five forcefield — doesn't happen until the second dose," Daskalakis said. "So the important message is this just tells us to keep on trucking forward because we need that second dose at arms that people haven't gotten the first should start their series of two vaccines."
Also during the call, health officials said they would be expanding opportunities for vaccines as pre exposure prophylaxis, as opposed to practices in certain regions granting vaccines in their limited supply to individuals who meet certain criteria or have had risk of exposure.
The Centers of Disease Control & Prevention, officials said, is also updating its guidance to allow injection of the vaccines in places other than a patient's arm.
Daskalakis said fear of stigma about getting a noticeable shot in the forearm after obtaining a monkeypox vaccine was a key part of the decision to issue the new guidance on implementation.
"Many jurisdictions and advocates have told us that some people declined vaccine to monkeypox because of the stigma associated with the visible but temporary mark often left on their forearm," Daskalakis said. "New guidance from CDC allows people who don't want to risk a visible mark on their forearm to offer a vaccine on their skin by their shoulder or their upper back. Those are areas more frequently covered by clothes."
Members of Congress call for gender-neutral travel documents
Letter sent to the State Department, DHS on Tuesday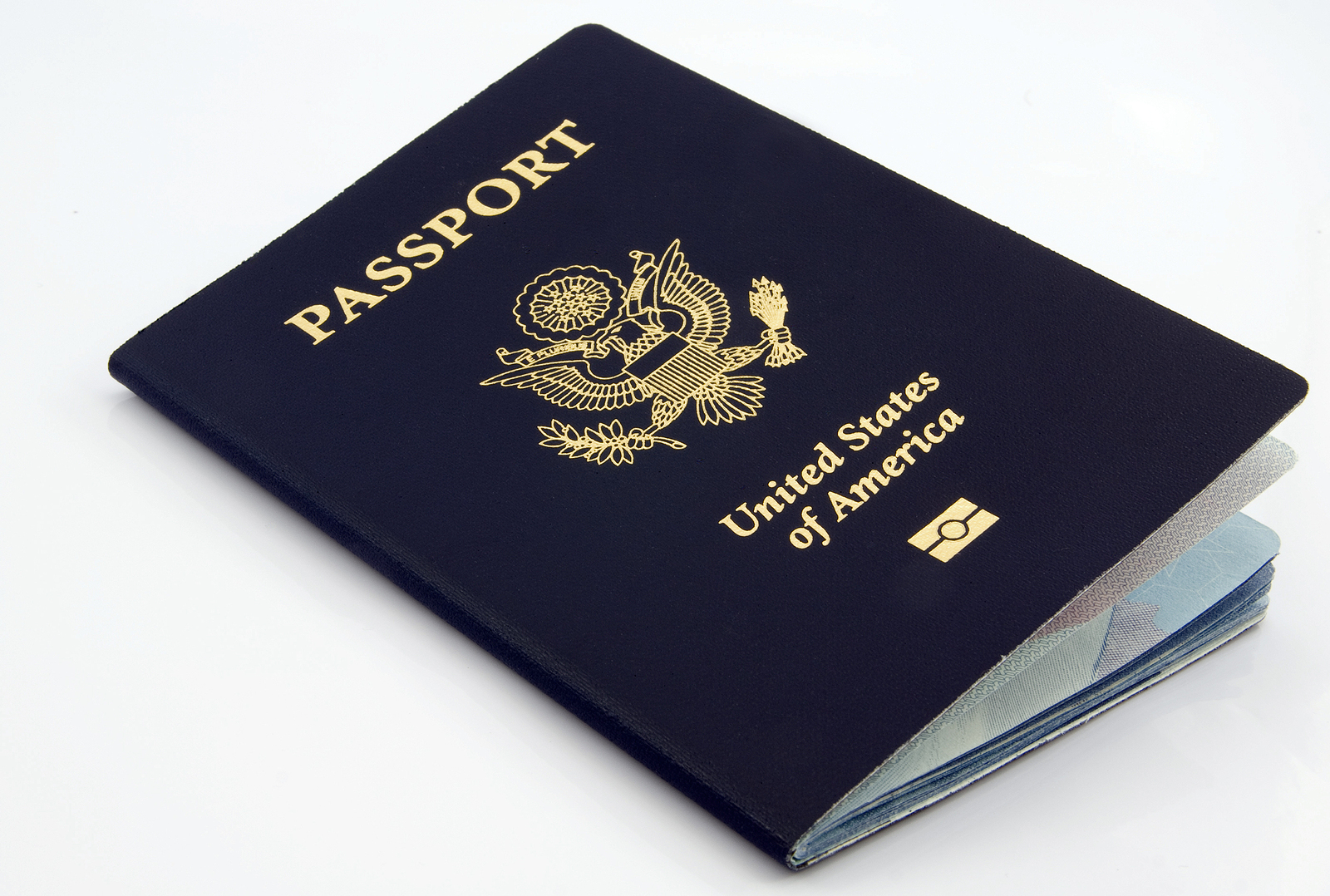 California Congressman Adam Schiff and 18 other House Democrats on Tuesday sent a letter to the State Department and the Department of Homeland Security that encourages them to make the "X" gender marker available for all U.S. passport applications and Trusted Travelers programs.
A spokesperson for Schiff told the Washington Blade in an email:
"The letter was inspired by a constituent who reached out to our office trying to get an emergency passport appointment with an 'X' gender marker — right now you can only get rush passport service with the 'X' gender marker at one passport agency in D.C., so if they had gone through the L.A. passport agency, they only would have been able to get a passport with the M or F gender marker. Our office was able to resolve the case successfully, but it inspired our team to figure out a legislative solution that will help LGBTQI+ individuals access these services in the future."
Secretary of State Antony Blinken in March 2021 announced passports with an "X" gender marker will be available starting April 11.
Dana Zzyym, an intersex U.S. Navy veteran who identifies as non-binary, in 2015 filed a federal lawsuit against the State Department after it denied their application for a passport with an "X" gender marker. Zzyym last October received the first gender-neutral American passport.
In Tuesday's letter, the House members noted that while State Department and the Department of Homeland Security made history by expanding the gender marker options available for U.S. passports and TSA PreCheck applications, creating a new "X" marker for individuals who identify as unspecified or another gender identity.
"The departments have yet to implement the 'X' gender marker for their wide range of passport services and application forms, including the rush, non-routine, and Trusted Traveler programs such as Global Entry that are currently accessible to other travelers."
The letter also highlights: "As long as the Department of State fails to provide non-routine services to individuals seeking an 'X' as their gender marker, non-binary applicants will continue to face an undue and unjust burden when pursuing international travel. The State Department's current timeline to provide these services by late 2023, with no clear date released to the public, would deny these travelers equal access for far too long. Moreover, the Department of Homeland Security's current policy limitations simply force non-binary travelers to choose a gender that does not reflect their gender identity."
The members and concerned LGBTQ and intersex advocacy groups who endorsed the letter are asking the State Department and the Department of Homeland Security to ensure.
Solidified and accelerated implementation of the "X" gender marker option for passport cards, emergency passports printed at embassies and consulates, Consular Reports of Birth Abroad (CRBAs) and on Trusted Traveler Programs forms
A public date by which the "X" gender marker will be available for applicants for all passport services and application forms
Schiff was joined by U.S. Reps. Pramila Jayapal (D-Wash.), Ayanna Pressley (D-Mass.) Eleanor Holmes Norton (D-D.C.), Earl Blumenauer (D-Ore.), Jim McGovern (D-Mass.), Janice Schakowsky (D-Ill.), Raúl Grijalva (D-Ariz.), Mike Quigley (D-Ill.), Suzanne Bonamici (D-Ore.), Donald Payne Jr. (D-N.J.), Dina Titus (D-Nev.), Mark Pocan (D-Wis.), Bonnie Watson Coleman (D-N.J.), Dwight Evans (D-Pa.), Lisa Blunt Rochester (D-Del.), Dean Phillips (D-Minn.), Katie Porter (D-Calif.) and Rashida Tlaib (D-Mich.).
Schiff's office also noted that this request was endorsed by COLAGE, Equality California, Equality Federation, Family Equality, GLBTQ Legal Advocates and Defenders, Human Rights Campaign, Los Angeles LGBTQ Center, National Center for Transgender Equality and the Trevor Project.
Additional reporting by Michael K. Lavers