GIFT GUIDE I: Tickets to wonderland
Koz, Waters, 'Nutcracker,' 'Messiah' and tons more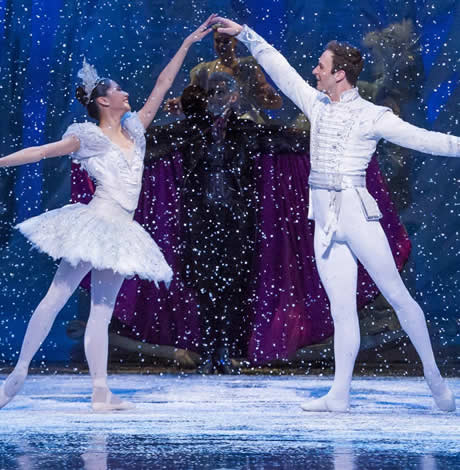 From theatrical plays to concerts to sing-alongs and more, as always, the Washington area is rich with holiday productions of every genre. We're calling this gift guide part one but in a few cases, you may be your own recipient!
At the ballet
Hope Garden Children's Ballet Theatre presents "A Christmas Carol" at the F Scott Fitzgerald Theater in Rockville (603 Edmonston Drive, Rockville, Md.)  at 1:30 and 7 p.m., Nov. 28. The classic ballet features rich costumes and moving music by Debussy. Tickets are $22.
Robert Joffrey's awe-inspiring staging of the perennial classic "The Nutcracker" will enjoy its final performances at the Kennedy Center's Opera House at 7 p.m., Nov. 25, 27-29; 1 p.m. and Nov. 27-29. Tickets from $55.
The Washington Ballet welcomes the holiday season by presenting "The Nutcracker" Nov. 28-29 at the THEARC (1901 Mississippi Ave., S.E.), and Dec. 3-27 at the historic Warner Theatre (3515 Wisconsin Ave., N.W.). Septime Webre's critically acclaimed ballet transports audiences back in time to historic Washington in a one-of-a-kind production set in 1882 Georgetown and starring George Washington as the heroic Nutcracker, King George III as the villainous Rat King, Anacostia Indians, frontiersmen and many other all-American delights. Tickets range from $34-99.
Musical melodies
A cappella quintet Calmus will perform Christmas carols from around the world, featuring pieces from the Netherlands, Puerto Rico, Ireland and more, at a special holiday concert at the Barns at Wolf Trap (1635 Trap Road) at 7:30 p.m. on Sunday, Dec. 6. Tickets are $35.
"Sound of Music" fans will delight in the Kennedy Center's NSO Pops: the von Trapps & Stephanie J. Block Family Holiday show at 7 p.m. on Dec. 10; 8 p.m., Dec. 11 and Dec. 12; and 2 p.m., Dec. 12. Tickets begin at $20. Songs from the great-grandchildren of the cherished "Sound of Music" von Trapp family join musical theater star Stephanie J. Block and the NSO Pops.
The Washington National Opera presents "Hansel and Gretel" at the Kennedy Center's Terrace Theater at 2 and 7 p.m., Dec. 12-13 and Dec. 18-20. The show features current and former Domingo-Cafritz Young Artists alongside the WNO Children's Chorus. Tickets start at $59.
Acclaimed a cappella group, Chanticleer, brings soaring Christmas carols to George Mason University's Center for the Arts (4373 Mason Pond Dr., Fairfax) at 8 p.m., Nov. 28; and at the Hylton Performing Arts Center (10960 George Mason Circle, Manassas) at 8 p.m., Nov. 29. Expect ancient hymns, venerated sacred songs, contemporary classics, gospel spirituals and treasured American and European carols. Tickets range from $32-54.
Tony winner Brian Stokes Mitchell will perform with the Baltimore Symphony Orchestra for the holiday spectacular, "'Tis the Season" on Dec. 10 at the Music Center at Strathmore (5301 Tuckerman Lane, North Bethesda). Tickets range from $25-99. For more information, visit strathmore.org.
The Dave Koz Christmas Tour with guests Jonathan Butler, Candy Dulfer and Bill Medley returns to the Strathmore (5301 Tuckerman Lane, North Bethesda) on Friday, Dec. 4 at 8 p.m. Tickets are $48-88.
Sing along!
Wolf Trap presents its annual holiday sing-a-long on Saturday, Dec. 5 at 4 p.m. at the Filene Center (1551 Trap Road), featuring Christmas carols and Hanukkah songs by choir and vocal groups and the United States Marine Band. Admission is free and guests are encouraged to bring an unwrapped gift to donate as part of the Toys for Tots campaign.
The 45th annual Kennedy Center "Messiah" Sing-Along takes place at 8 p.m., Dec. 23 at the Concert Hall. Tickets are free but reservations are required. Guest conductor Barry Hemphill leads the Kennedy Center Opera House Orchestra, guest soloists and audience in a glorious "sing-along" of Handel's beloved masterpiece.
The 10th annual Congressional Chorus' holiday concert and sing along presents the American Youth Chorus leading holiday favorites at 4 and 7 p.m., Dec. 13 at the Atlas Performing Arts Center (1333 H St., NE).
Traditional favorites
The Gay Men's Chorus of Washington presents "Rewrapped," Dec. 5-6, 12-13 at the Lincoln Theatre (1215 U St., N.W.). Expect signature holiday classics and new arrangements of seasonal favorites. Don't be surprised to see a visit from Ole' St. Nick himself. Tickets range from $13-35.
The National Symphony Orchestra presents Handel's "Messiah" at 7 p.m. Dec. 17; 8 p.m., Dec. 18-19; and 1:30 p.m. Dec. 20 at Kennedy Center's Concert Hall. Conductor Nathalie Stutzman leads soloists Emöke Barath (soprano), Sara Mingardo (contralto), Lawrence Wiliford (tenor), Burak Bilgili (bass) and the University of Maryland Concert Choir (Edward Maclary, music director) in the holiday classic. Tickets start at $15.
The 25th annual NPR's "A Jazz Piano Christmas" takes place at 7 and 9 p.m., Dec. 4 at the Terrace Theater. NEA Jazz Master Kenny Barron will perform with Fred Hersch and Joey Alexander. Tickets are $59. For more information, visit kennedy-center.org.
The 17th annual All-Star Christmas Day Jazz Jam will take place on Kennedy Center's Millennium Stage at 6 p.m., Dec. 25.
Legendary filmmaker John Waters will give his take on the holiday season with his show, "A John Waters Christmas" playing the Birchmere (3701 Mount Vernon Ave.) in Alexandria on Dec. 21. Delving into his passion for lunatic exploitation Christmas movies and the unhealthy urge to remake all his own films into seasonal children's classics, "The Pope of Trash" will give you a Joyeaux Noel like no other. Tickets are $49.50.
On stage
The annual Ford's Theatre (511 Tenth St. NW) production of "A Christmas Carol" is being staged Nov. 19-Dec. 31. Adapted by Michael Wilson and directed by Michael Baron, join the ghosts of Christmas Past, Present and Future as they lead the miserly Ebenezer Scrooge on a journey of transformation and redemption. For more information, visit fordstheatre.org.
The Olney Theater (2001 Olney-Sandy Spring Rd.) in Olney is bringing back storyteller Paul Morella in a one-man performance of "A Christmas Carol: A Ghost Story of Christmas," Nov. 27-Dec. 27. Tickets for all shows begin at $26 and can be purchased by calling the box office at 301-924-3400.
The Annapolis Shakespeare Company (111 Chinquapin Round Road, no.114, Annapolis) presents "It's a Wonderful Life: A Live Radio Play" by Joe Landry, Dec. 4-Jan. 3.
The Chesapeake Shakespeare Company (7 S. Calvert St, Baltimore) holds its annual "A Christmas Carol" by Charles Dickens, Dec. 4-23. Tickets are $25.
MetroStage (1201 North Royal St., Alexandria) present "A Broadway Christmas Carol" starring Peter Boyer, Michael Sharp, Tracey Stephens and Howard Bretibart, Nov. 24-Dec. 27. Tickets start at $20.
"Black Nativity" returns to the Theater Alliance Stage (2020 Shannon Place, S.E.) as Langston Hughes chronicles and celebrates the birth of Jesus, while also celebrating the birth of blackness. This classic story is told through gospel, blues, funk, jazz and dance. The show runs from Nov. 25 to Jan. 3.
Super Art Fight's second annual "Non-Denominational Holiday Spectacular" plays the Black Cat (1811 14th St., N.W.) on Dec. 4 with four "art fights" featuring mashups of pro wrestling, live art, improv comedy and more. Tickets are $15. Doors open at 9 p.m. Details at blackcatdc.com.
"Sorry" and "Regular Singing," the final two plays in "The Apple Family Cycle" by Richard Nelson continue at Studio Theatre (1501 14th St., N.W.) in rotation through Dec. 13. "Bad Jews" by Joshua Harmon opens Dec. 3.
The American Opera Initiative of the Washington National Opera continues with three pairings of new opera composers and librettists each with new one-act operas based on contemporary American stories in sem-staged concert performances at 7 and 9 p.m. on Wednesday, Dec. 2 in the Kennedy Center Terrace Theater (2700 F St., N.W.).
Big Band Holidays featuring the Jazz at Lincoln Center Orchestra with Wynton Marsalis and Denzal Sinclaire and Audrey Shakir plays the Music Center at Strathmore (5301 Tuckerman Lane, North Bethesda, Md.) at 8 p.m. on Saturday, Dec. 12. Tickets start at $58.
Santa visits American Plant every weekend in December. On Saturdays, he's at its 5258 River Road location and Sundays at 7405 River Road each day from noon-2 p.m. (dates are Dec. 5, 6, 12, 13, 19 and 20). Get all your holiday shopping, home decorating, tree, photos with Santa and more at American Plant.
Welcome 2016!
The Kennedy Center's annual New Year's Eve concert returns with a funky edge at the Kennedy Center (2700 F St. N.W.) with Chaka Khan at 8:30 p.m. The evening culminates with a party in the Grand Foyer to ring in 2016. Tickets range from $50-90.
Baltimore DJ on using music as a bridge to combat discrimination
Deezy brings high-energy show to the Admiral on Jan. 28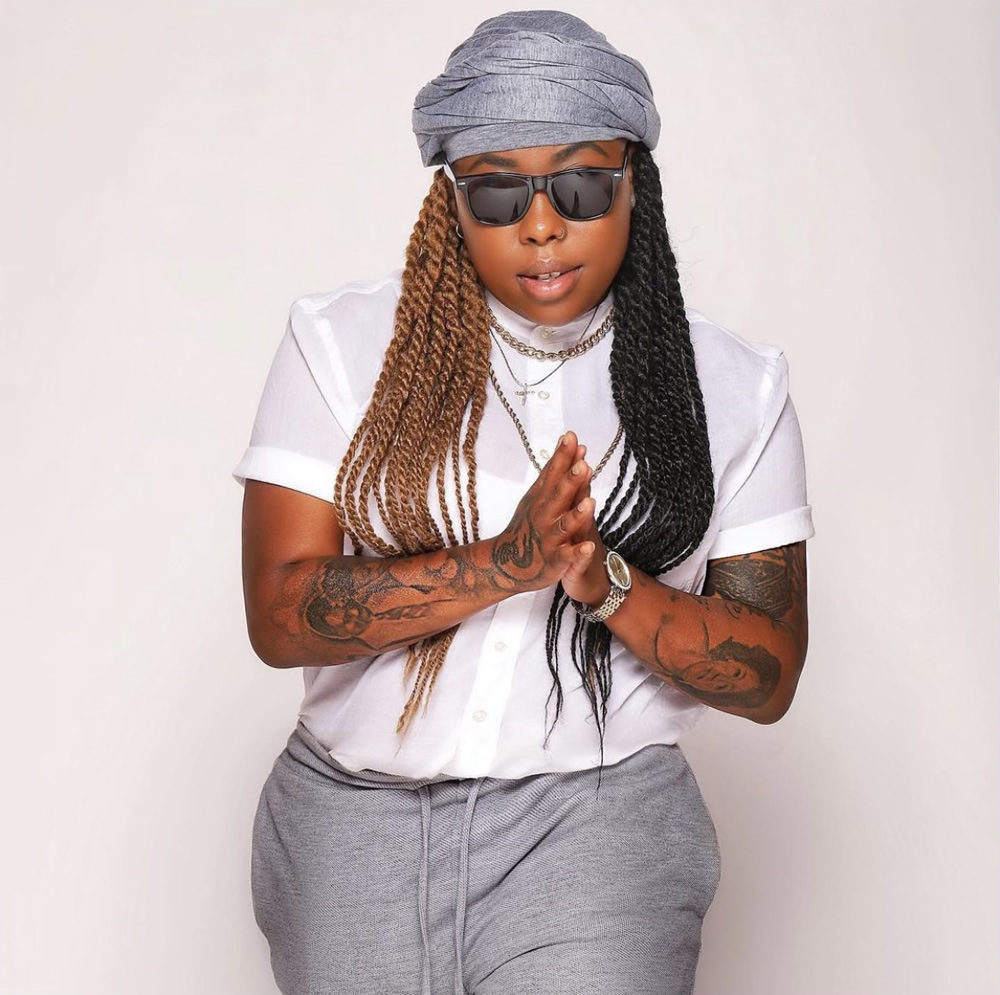 A Baltimore DJ will conclude a month of performances in Baltimore and Washington, D.C. clubs this Friday, Jan. 28, according to the artist's management. DJ Deezy is set to perform at the Admiral in D.C. at 9 p.m.
Since the year began, Deezy has hosted electric events at clubs such as Hawthorne DC, DuPont and the Baltimore Eagle Bar & Nightclub.
The Washington Blade sat down with the DJ to discuss the course of her career.
The beginning of DJ Deezy's infatuation with music dates back to her childhood spent between her mother's house in Baltimore City and her father's house in the suburbs.
In Baltimore, Deezy was exposed to the local rap and raw hip-hop scene that inspired her to embark on a rap career in high school.
Concurrently, she was entrenched in Motown and classic rock by virtue of her singer, songwriter, and guitarist father Ron Daughton's involvement in a classic rock band. He is a member of "The Dalton Gang" and was inducted into the Maryland Entertainment Hall of Fame in 2015.
"Before I embarked on my DJ journey, my father let me record 'a little 16' on his tape recorder," said Deezy. "Eventually, he bought me a wireless microphone that I carried around with me to performances."
Between her experience as a rapper and watching her father maneuver the classic rock music scene, Deezy acquired varying tastes in music that have influenced how she curates her sets today.
She "specializes in open format vibes with spins from multiple genres including hip-hop, rap, circuit, and top 40s hits," according to a summer 2021 press release from her management.
Deezy is also a proud member of the LGBTQ community — she identifies as a lesbian — and this also informs her approach to her work.
"I'm easily able to transition and rock the crowd because I can relate to many different backgrounds," said Deezy. "I can DJ in places that are predominantly white, Black, or gay [and still do my job effortlessly]."
Centering community
Deezy values representation. Not only because she exists in a field dominated by men, but also because DJs who inhabit other identities aside from being men are less common in the industry.
The scarcity of Black and lesbian DJs has prompted her to use her career as evidence that people who are different can attract audiences and succeed.
"I want to put us out there especially for Baltimore," said Deezy. "I know that there's Black lesbians out there doing the same thing as me, but why aren't we getting [recognized]?"
In 2018, Deezy rented out a "Lez" lot at the Baltimore Pride block party where she set up a tent and played a set for the crowds tailgating around her. While entertaining them, she distributed her business cards — an act she believes yielded her the contact who eventually got her booked for a residency at the Baltimore Eagle.
While this was a step forward in her career, Deezy acknowledges that it wasn't without challenges. She likened entering the Baltimore Eagle — traditionally a leather bar frequented predominantly by men —to navigating foreign territory.
"When I first got there, I got funny looks," she said. "There's a lot of these guys who are like, 'Why are you bringing a lesbian DJ to a gay bar?'"
But Deezy powered through her performance, lifted the crowd from its seats and "rocked the house [so that] no one will ever ask any questions again."
She admits that she's an acquired taste but believes in her ability to play music infectious enough to draw anyone to the dance floor.
"Feel how you want to feel about a Black lesbian DJ being in the gay bar," said Deezy. "But music is a bridge that [will] connect us all, and you'll forget about your original discrimination when you [experience] me."
While Deezy has mostly performed in the DMV, she has also made appearances in Arizona where she hosted a family event and also in clubs in Atlanta and New York City.
Her work has also attracted international attention and she was the cover star of  French publication Gmaro Magazine's October 2021 issue. 
Looking to the future, Deezy's goal is to be a tour DJ and play her sets around the world.
"I had a dream that Tamar Braxton approached me backstage at one of her concerts and asked me to be her tour DJ," she said. "So, I'm manifesting this for myself."
In the meantime, Deezy will continue to liven up audiences in bars and clubs around the country while playing sets for musicians like Crystal Waters and RuPaul's Drag Race celebrity drag queens like Alyssa Edwards, Plastique Tiara, La La Ri, Joey Jay and Eureka O'Hara — all of whom she has entertained alongside in the past.
Outside the club, Deezy's music can be heard in Shoe City where she created an eight-hour music mix split evenly between deep house and hip-hop and R&B.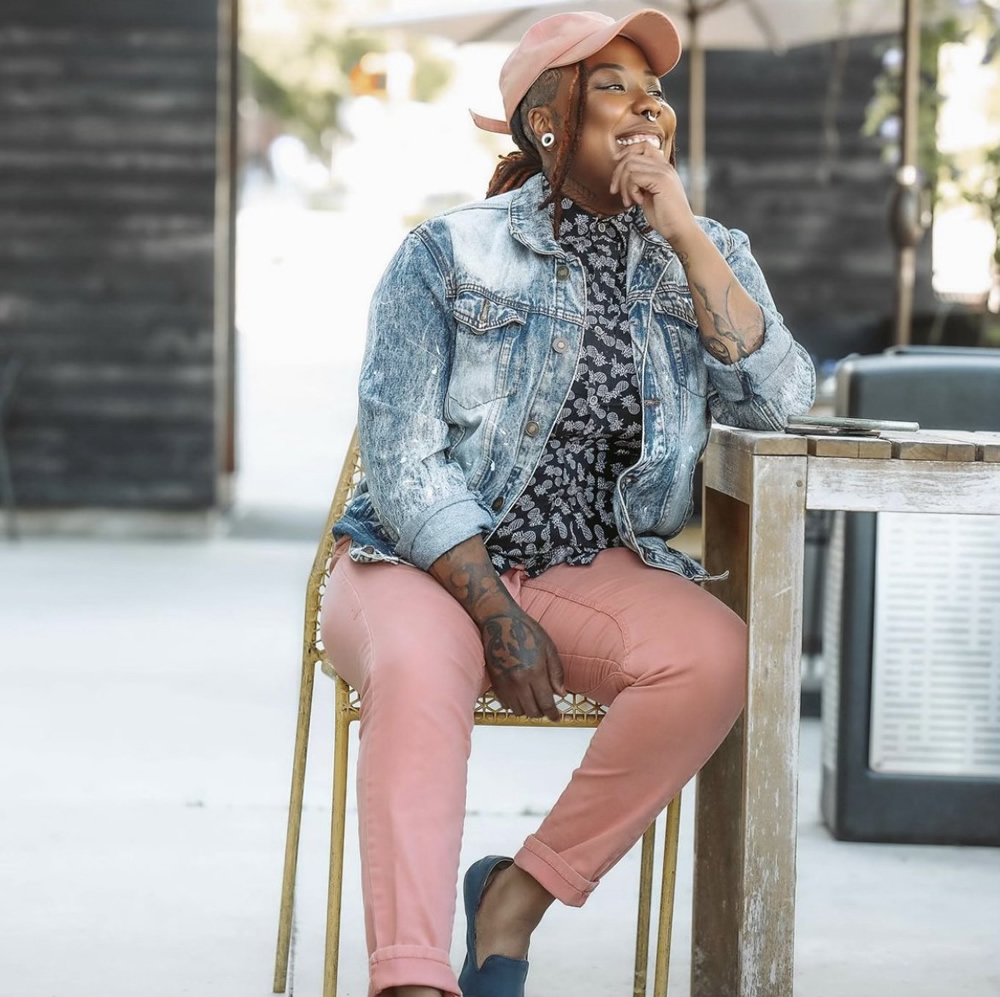 Rodriquez scores historic win at otherwise irrelevant Golden Globes
Award represents a major milestone for trans visibility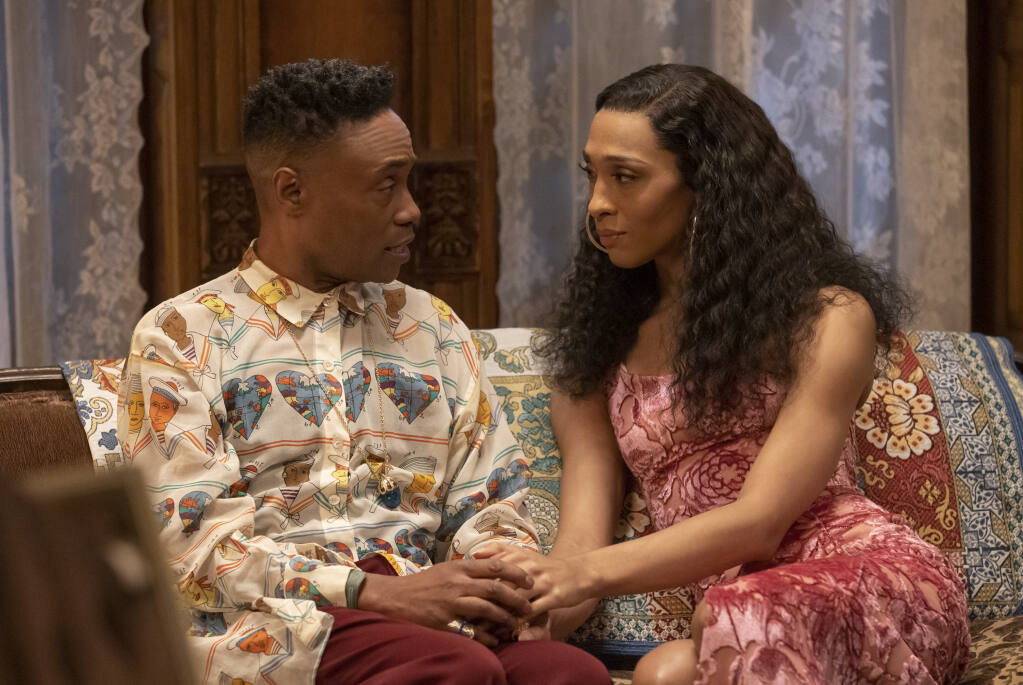 HOLLYWOOD – Despite its continuing status as something of a pariah organization in Hollywood, the Hollywood Foreign Press Association has managed to cling to relevance in the wake of last night's behind-closed-doors presentation of its 79th Annual Golden Globe Awards by sole virtue of having bestowed the prize for "Best Leading Actress in a Television Series – Drama" on Michaela Jaé Rodriguez for her work in the final season of "Pose" – making her the first transgender performer to win a Golden Globe.
The ceremony took place as a private, no-press-or-audience event in which winners were revealed via a series of tweets from the Golden Globes Twitter account. No celebrities were present (not even the nominees or winners), although actress Jamie Lee Curtis participated by appearing in a video in which she pronounced her continuing loyalty to the HFPA – without mention of the longstanding issues around diversity and ethical practices, revealed early in 2021 by a bombshell Los Angeles Times report, that have led to an nearly industry-wide boycott of the organization and its awards as well as the cancellation of the annual Golden Globes broadcast by NBC for the foreseeable future.

While the Golden Globes may have lost their luster for the time being, the award for Rodriquez represents a major milestone for trans visibility and inclusion in the traditionally transphobic entertainment industry, and for her part, the actress responded to news of her win with characteristic grace and good will.
Posting on her Instagram account, the 31-year old actress said:
"OMG OMGGG!!!! @goldenglobes Wow! You talking about sickening birthday present! Thank you!
"This is the door that is going to Open the door for many more young talented individuals. They will see that it is more than possible. They will see that a young Black Latina girl from Newark New Jersey who had a dream, to change the minds others would WITH LOVE. LOVE WINS.
"To my young LGBTQAI babies WE ARE HERE the door is now open now reach the stars!!!!!"
As You Are Bar and the importance of queer gathering spaces
New bar/restaurant poised to open in 2022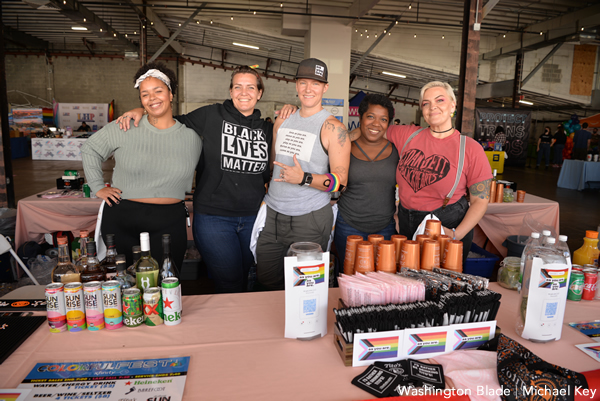 More than just a watering hole: As You Are Bar is set to be the city's newest queer gathering place where patrons can spill tea over late-morning cappuccinos as easily as they can over late-night vodka-sodas.
Co-owners and founders Jo McDaniel and Rachel Pike built on their extensive experience in the hospitality industry – including stints at several gay bars – to sign a lease for their new concept in Barracks Row, replacing what was previously District Soul Food and Banana Café. In a prime corner spot, they are seeking to bring together the disparate colors of the LGBTQ rainbow – but first must navigate the approval process (more on that later).
The duo decided on this Southeast neighborhood locale to increase accessibility for "the marginalized parts of our community," they say, "bringing out the intersectionality inherent in the queer space."
Northwest D.C., they explain, not only already has many gay bar options, but is also more difficult to get to for those who don't live within walking distance. The Barracks Row location is right by a Metro stop, "reducing pay walls." Plus, there, "we are able to find a neighborhood to bring in a queer presence that doesn't exist today."
McDaniel points out that the area has a deep queer bar history. Western bar Remington's was once located in the area, and it's a mere block from the former Phase 1, the longest-running lesbian bar, which was open from 1971-2015.
McDaniel and Pike hope that As You Are Bar will be an inclusive space that "welcomes anyone of any walk of life that will support, love, and celebrate the mission of queer culture. We want people of all ages, gender, sexual identity, as well as drinkers and non-drinkers, to have space."
McDaniel (she/her) began her career at Apex in 2005 and was most recently the opening manager of ALOHO. Pike (she/they) was behind the bar and worked as security at ALOHO, where the two met.
Since leaving ALOHO earlier this year, they have pursued the As You Are Bar project, first by hosting virtual events during the pandemic, and now in this brick-and-mortar space. They expressed concern that receiving the Alcoholic Beverage Regulation Administration (ABRA) liquor license approval and the local Advisory Neighborhood Commission, or ANC, approval will be a long and expensive process.
They have already received notice that some neighbors intend to protest As You Are Bar's application for the "tavern" liquor license that ABRA grants to serve alcohol and allow for live entertainment (e.g. drag shows). They applied for the license on Nov. 12, and have no anticipated opening date, estimating at least six months. If ABRA and the city's Alcoholic Beverage Control Board give final approval, the local ANC 6B and nearby residents can no longer protest the license until the license comes up for renewal.
Until approval is given, they continue physical buildout (including soundproofing) and planning their offerings. If the license is approved, ABRA and the ABC Board can take action against As You Are Bar, like any bar, at any time if they violate the terms of the license or create a neighborhood disturbance that violates city laws such as the local noise ordinance. In the kitchen, the duo snagged Chef Nina Love to develop the menu. Love will oversee café-style fare; look out for breakfast sandwiches making an appearance all the way until close. They will also have baked goods during the day.
McDaniel and Pike themselves will craft the bar menu. Importantly, they note, the coffee bar will also serve until close. There will be a full bar as well as a list of zero-proof cocktails. As with their sourcing, they hope to work with queer-, minority-, and women-owned businesses for everything not made in-house.
Flexible conceptually, they seek to grow with their customer base, allowing patrons to create the culture that they seek.
Their goal is to move the queer space away from a focus on alcohol consumption. From book clubs, to letter-writing, to shared workspaces, to dance parties, they seek an all-day, morning-to-night rhythm of youth, families, and adults to find a niche. "We want to shift the narrative of a furtive, secretive, dark gay space and hold it up to the light," they say. "It's a little like The Planet from the original L Word show," they joke.
Pike notes that they plan on working closely with SMYAL, for example, to promote programming for youth. Weekend potential activities include lunch-and-learn sessions on Saturdays and festive Sunday brunches.
The café space, to be located on the first floor, will have coffeehouse-style sofas as well as workstations. A slim patio on 8th Street will hold about six tables.
Even as other queer bars have closed, they reinforce that the need is still present. "Yes, we can visit a café or bar, but we always need to have a place where we are 100 percent certain that we are safe, and that our security is paramount. Even as queer acceptance continues to grow, a dedicated queer space will always be necessary," they say.
To get there, they continue to rally support of friends, neighbors, and leaders in ANC6B district; the ANC6B officials butted heads with District Soul Food, the previous restaurant in the space, over late-night noise and other complaints. McDaniel and Pike hope that once nearby residents and businesses understand the important contribution that As You Are Bar can make to the neighborhood, they will extend their support and allow the bar to open.