May 27, 2016 at 12:57 pm EDT | by Mark Lee
Redskins protest demise is caution to gay activists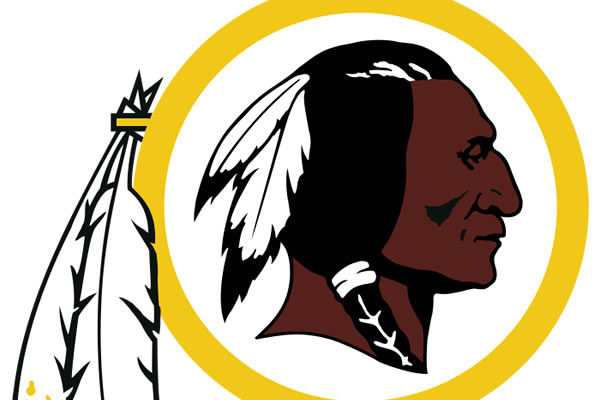 A decades-long protest of the Washington Redskins team name quickly imploded last week. It also died quietly, with most among the hipster thought-class of local writers and bloggers allowing the moment to pass unremarked.
Longtime mascot critic and Washington Post columnist Robert McCartney was an exception to the relative silence. The associate editor penned as opening line in a published announcement he was dropping his editorial protest of the moniker, "It's humbling to admit it, but [Redskins team owner] Dan Snyder wins."
Observers speculate that the public demise of this once-trendy controversy paves the way for the NFL franchise to return to D.C. from a remote stadium in suburban Maryland to its namesake city free of local politicians fretting over it. All without further maligning the team owner or otherwise manufacturing opposition to the team name by making its revision a condition for relocating to the District.
The source of this game-changing development was the release of a Washington Post poll indicating that only nine percent of Native Americans consider the name offensive. This result mirrored a similar 2004 national survey, revealing that more than a decade of outsized complaint by dozens of Native American organizations and group leaders had no effect on opinion.
Barely a quarter of D.C.-area residents thought the team name should change in a most recent Post poll, even fewer among all Americans in an ESPN national poll. As one wag quipped, "I think 'Washington' is the pejorative term, not 'Redskins.'"
This clarity of reaction will likely also doom the federal administration's legal challenge to the team trademark, given the inability to demonstrate that it is considered a slur by a preponderance of either Native Americans or the American public.
Previously no diligent, thorough and comprehensive survey of Native American opinion on the matter had been conducted, something that protesting groups had been quick to point out. The stark divergence between the attitudes of advocates and those they claim to represent, however, is now clearly and readily apparent.
All this, however, won't stop the clucking of tongues by those demanding that political correctness necessitates the purging of all things for which even a few take exception. Credit the dual effects of an all-too-prevalent "person the barricades" modern-day political dichotomy toxically combined with a growing tendency to waste a lot of time staring at computer screens while railing against the latest petty outrage of the moment.
This brave new world groupthink advocacy is further evidenced by all the "safe space," "triggering" and "micro-aggression" drivel prevalent at, and tolerated on, too many college campuses and elsewhere. Cocoon construction is creeping into the culture.
If this brouhaha seems familiar, it should.
Gays and lesbians are having a difficult time transitioning from a unifying history of estrangement to a diversified culture of integration. LGBT activists have a vested interest in keeping our collective hand on a perceived panic button. A continuous high-alert code-red stance keeps even diminished financial contributions flowing.
At some point, though, professional LGBT organization leaders and rebel far-left fringe renegades run the risk of falling prey to the same trick and trap experienced by Native American group leadership over the Redskins imbroglio. There won't be many marching behind the band, rainbow flag unfurled or not.
This is most obvious in the public pleadings by some suggesting that being gay, lesbian or transgender requires adherence to a strictly defined code of so-called "progressive" dogma and political party fealty. We hear it in the "intersectional struggle" refrain bandied around like a rod to be used to keep us in line and inflict cultural uniformity of opinion on all matters.
Many may lament the loss of the camaraderie of a past outlaw status that easily bred cohesive views commonly shared. But being unable to accept that equality allows for a broader range of political perspectives and personal concerns is doomed to disappoint.
It's also a rejection of equality itself.
Mark Lee is a long-time entrepreneur and community business advocate. Follow him on Twitter @MarkLeeDC. Reach him at [email protected].