July 15, 2016 at 7:42 pm EDT | by Michael K. Lavers
Director of L.A. gay men's chorus in Turkey during attempted coup
Chris Verdugo told the Washington Blade during a Facebook interview from his hotel room that he and the three friends with whom he is traveling had just finished dinner at a restaurant when their waiter told them to "go home."
Verdugo said that he saw gunboats on the Bosporus, a strategic waterway that is near his hotel.
He told the Blade that he and his friends were "safe," even though they were hearing gunshots from their room. One of his friends turned out the lights and pulled the curtains over the windows before Verdugo disconnected.
"It's really tense," he told the Blade.
A report the Associated Press tweeted less than an hour after Verdugo spoke with the Blade said that soldiers had opened fire on people who were trying to cross a bridge over the Bosporus.
Verdugo told the Blade that he and his friends hope to leave the country as soon as possible.
"We are packing right now," he wrote on his Facebook page.
The Associated Press reported that President Recep Tayyip Erdogan described the attempted coup as "an attempt at an uprising by a minority within our armed forces" during a FaceTime interview with a Turkish television station. He also urged his supporters to take to the streets.
"The United States views with gravest concern events unfolding in Turkey," said Secretary of State John Kerry in a statement. "We are monitoring a very fluid situation."
Kerry said he spoke with Turkish Foreign Minister Mevlut Cavusoglu and "emphasized the United States' absolute support for Turkey's democratically-elected, civilian government and democratic institutions."
The U.S. Embassy in Turkey has urged American citizens to shelter in place.
Continue to shelter in place in #Turkey. Do not attempt to go to US Embassy or Consulates at this time. https://t.co/Mq4E06DCZM

— US Embassy Turkey (@USEmbassyTurkey) July 15, 2016
The attempted coup is taking place less than three weeks after suicide bombers killed more than people at Istanbul's Ataturk Airport.
The Washington Blade will provide further updates as they become available.
Michael K. Lavers is the international news editor of the Washington Blade. Follow Michael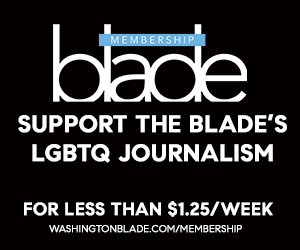 Sign Up for Blade eBlasts