March 9, 2017 at 2:12 pm EST | by Mariah Cooper
CAGLCC Mega Networking returns
The Capital Area Gay & Lesbian Chamber of Commerce (CAGLCC) hosts its ninth annual LGBT Mega Networking and Social event at Town (2009 8th St., N.W.) on Wednesday, March 22 from 6:30-8:30 p.m.
LGBT professionals are invited to mingle, find connections and recruit new employees. The event has brought more than 1,000 attendees over the past four years. Admission is free but registration is required.
For more details, visit caglcc.org/9meganetworking.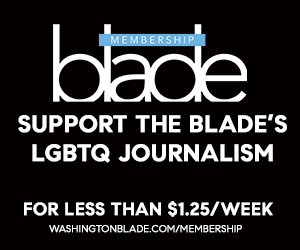 Sign Up for Blade eBlasts