The Trump effect?
D.C. colleges weigh in on current administration's impact on campus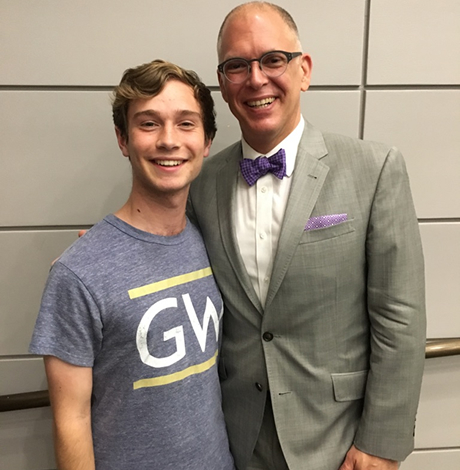 The notion that college campuses are hermetically sealed bubbles cut off from the rest of the world is not really true, local students and faculty say, especially when it comes to the Trump administration.
The Blade spoke with local LGBT folks involved in academia to get a sense of how the White House drama has impacted local campuses.
The biggest issue at the University of the District of Columbia so far has been Trump's on-again, off-again immigration ban, according to Jay Jamorr Morrow, the college's webmaster and facilitator of its LGBT support association TAG, which stands for the Alliance Group.
"Last semester we had a lot of different forums on immigration issues because it affected a lot of our students," Morrow, a lesbian, says. "We had lots of students whose families were coming from overseas for graduation who weren't sure they'd be able to attend."
The travel ban went into effect June 29 following a Supreme Court ruling that restricts travel from Iran, Libya, Somalia, Sudan, Syria and Yemen for 90 days and limits all refugee admissions for 120 days. The court is expected to revisit the issue in the fall but it allowed this scaled-back version to go into effect.
That was, of course, after graduation season, but talk of it and an earlier travel ban that was in effect for a week in January, had students unnerved Morrow says.
The mood on the George Washington University campus the day after the election was "just dead" according to Andrew Magie, a 20-year-old, gay Templeton, Calif., native entering his sophomore year this fall.
He guesses the student body there is about 90 percent liberal and perhaps 10 percent middle to right politically. Subsequently Trump's win had a stultifying effect on students, Magie says.
"Everyone was very down," he says. "There was just a lot of sadness and anger on the left at the way the election ended. Since then, I don't want to say there's been any backlash or any type of 'ha ha'-type stuff from the Republican (students). I haven't felt the campus change in that manner. … It's just that the Democrat (students) just felt a lot of hurt and anger and the more we're seeing, like with the trans ruling that came out this summer, it's like more of those feelings just continuing."
Magie hasn't declared a major but is considering double majoring in political science and physics. Because he had so many of his general studies courses completed with AP work in high school, he's already had several political science classes.
Although he's not involved in any LGBT groups on campus ("I helped found and lead the gay/straight alliance in my high school and felt I had done my time in that respect," he says), this summer he did an internship in the LGBT Health Policy and Practice program at the school. Conversations there were often political and almost wholly anti-Trump he says.
Professors regularly use examples from the current administration in class, Magie says. He also says Trump's actions and tweets have provided lots of fodder for discussion among students and faculty. He guesses that because George Washington University has a strong political science program and because it's located in the District, students there are perhaps more politically engaged than in other parts of the country.
"I would say that because Trump's tweets are so constantly outrageous, they constantly have sort of permeated throughout the campus," Magie says. "I hear it all the time and even in my classes. … They'll compare something in the course material to something Trump is saying or doing. That's been a constant at my time at the university."
Magie says there have been no campus demonstrations against Trump that he's aware of, but he participated in the Women's March and knows other students who did as well. He says students inclined to protest are joining in the bigger protests as opposed to have campus-specific protests and that it's not unusual to see anti-Trump T-shirts on campus.
At other schools, it appears to be a slightly taboo topic.
Shiva Subbaraman, director of the LGBTQ Resource Center at Georgetown University, said in an e-mail that Center personnel "generally does not comment on political impact."
The issue also did not come up in "The Best 382 Colleges," the Princeton Review annual book, just out, that uses an 80-question, optional survey given to 137,000 college students all over the country, to rank the five most LGBT-friendly and -unfriendly colleges (Bryn Mawr is No. 1 this year; Missouri's College of the Ozarks is the least; several D.C.-area schools were among the 382 considered but none made either the best or worst list).
While the list doesn't ask questions about Trump, Rob Franek, editor-in-chief of the Princeton Review, says geographic patterns one might guess — less LGBT-friendly schools in the Bible Belt, for instance — do tend to hold.
"There is a good deal of consistency," Franek says. "Several schools on our worst list, like Gordon College is a Christian school in Massachusetts or Brigham Young University in Utah or the University of Tennessee in Knoxville, it's not surprising that some of these states are more conservative or that students would be more religious at some of these schools."
What about Liberty University, Virginia's uber-conservative Christian college where Trump gave the commencement address on May 13? It didn't rank high enough academically to qualify for Princeton Review consideration, Franek says. See the full list online at princetonreview.com/best382.
Magie says the country is in a weird time politically and that even though college students are young and haven't seen as many administrations as older Americans, there's still a sense among them that this is unchartered terrain.
"I'm quite independent and very much in the middle politically but I don't even consider Trump a Republican," Magie says. "I think he's — I don't even know how to describe it. It's just appalling. The stuff he does doesn't even seem like real policy or that there's any real foundation to anything he's doing. All he seems to be doing is this crazy stuff just to keep himself in the media. It's almost like he's campaigning for 2020 but right now. It's really strange and kind of horrible for everyone who has to be on the wrong side of what he's doing."
Meet the LGBTQ leaders behind D.C. statehood fight
'We're still second class — it's just so unfair'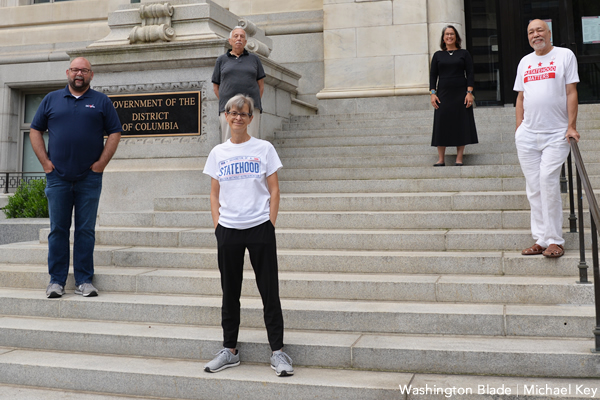 In the nation's capital, home to one of the country's largest LGBTQ populations and where more than half of the citizens identify as people of color, residents have no voting representation in Congress. LGBTQ statehood advocates have been fighting for decades to expand voting rights, autonomy, and representation to Washington's 700,000-plus residents.
Philip Pannell moved to the District from New York City in 1975 to work for the D.C. Council. As he made his way through his new home, he said he was immediately struck by the lack of representation. He felt then, and still feels today, like a second-class citizen, he said.
"For us to be here in the District of Columbia, to be living in what is essentially a colony, is unconscionable," said Pannell, 70, executive director of the Anacostia Coordinating Council. "We're still second class. It's just so unfair."
LGBTQ statehood advocates Bo Shuff, Barbara Helmick and John Klenert of DC Vote; Monica Hopkins of ACLU; Stasha Rhodes of 51 for 51; and Pannell all have two beliefs in common — a hope statehood will become a reality someday, and that the movement is intertwined with LGBTQ rights and racial justice.
Residents pay federal and state taxes, serve on juries and register for the draft — but don't have the same liberties as those who reside in the 50 states. Eleanor Holmes Norton represents the District in Congress but as a non-voting delegate.
Statehood is supported by the Biden administration and by Democratic representatives in the House and Senate.
Bo Shuff, executive director, DC Vote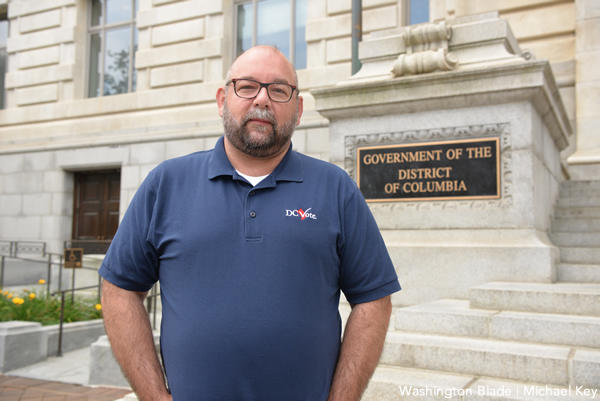 Shuff, who identifies as gay, has long worked on the frontlines of LGBTQ policy, including the fight for marriage equality. He became involved in the statehood movement when working as Mayor Muriel Bowser's campaign manager.
Statehood first appeared on the ballot in 2016 when Mayor Bowser called for a districtwide vote on whether the nation's capital should become a state, Shuff said. Before that, statehood was introduced in Congress but never brought forward and other solutions were considered.
The bill for statehood has passed the House twice and was discussed in the Senate. But Shuff, 48, said legislation moves slowly and he expects statehood to take time.
"It is simply a large hill to climb," he said. "And if you're climbing Mount Everest, you don't always make it on your first try."
The current system where Congress oversees the District, which has no voting representation on the federal level, is "textbook racism," he said.
"You have a majority white body, the United States Congress, making decisions and passing all of the laws that impact a majority Black community," he said.
Other voting rights bills, like the John Lewis Voting Rights Act and the For the People Act, are essential, and statehood should be considered when crafting legislation on voter suppression, Shuff said.
Education around these bills across the country, including statehood, is important, he said. Including statehood in this advocacy educates those outside the area that statehood is, at its core, a voting rights issue, Shuff said.
Philip Pannell, executive director, Anacostia Coordinating Council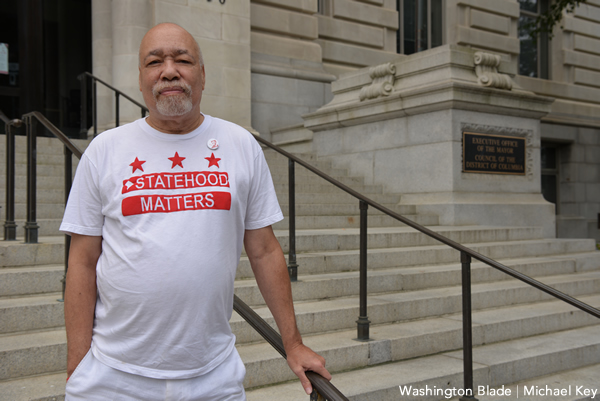 Pannell works in the revitalization of Washington's neighborhoods east of the river and has led the Anacostia Coordinating Council for 25 years. The organization has accomplished much for Wards 7 and 8, including garnering community support to build the Anacostia Metro stop.
Currently, Pannell and the council are sponsoring a poetry contest for middle and high school students on why statehood is important to them personally.
"They understand what the issue of statehood is all about," he said. "It's just so encouraging."
If statehood passes, the District would be home to the highest percentage of people of color in the United States. That in itself makes the movement a racial justice issue, he said.
"The numbers speak for themselves," he said.
Pannell has been arrested at several LGBTQ and statehood protests, including a
statehood rally in 1993 with then-Mayor Sharon Pratt Kelly and many others for blocking an intersection near the Capitol.
"Being involved in the statehood movement means just as much to me being involved in the struggle for LGBT rights," he said.
Stasha Rhodes, campaign manager, 51 for 51
Rhodes, who identifies as queer, initially moved to Washington from Louisiana to work in gun violence prevention, but was struck when congressional Republicans sought to roll back measures.
"I was a little confused about how Republicans would be able to do that, considering they were local laws, and learned what lack of statehood meant for residents of D.C.," she said.
Now, as the campaign manager for 51 for 51, an organization advocating for statehood, she said she sees the movement as "the most intersectional work of our time."
During a time when voting rights bills are being debated at multiple levels of government, statehood should be a priority, Rhodes said.
"If we truly want to live up to the ideals of our democracy and fight the current wave of voter suppression sweeping across the country, D.C. must be granted statehood and D.C. residents must be given full voting rights," Rhodes, 34, said.
Rhodes comes from a family of advocates stretching back generations. Her grandparents, who lived in rural Louisiana, were active in the early days of the civil rights movement. They would help register people to vote and worked as key organizers in the area, she said.
"I sort of had the bug early," she said.
Barbara Helmick, director of programs, DC Vote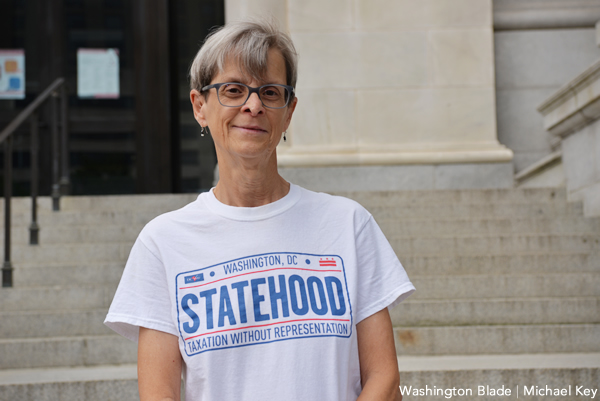 Helmick, 70, moved to the District in the late '70s. Her first brush with shortfalls due to the lack of statehood was when sodomy was decriminalized in 1981 but quickly overturned by Congress. It was not until 1993 when it was legalized.
"That was a wake-up call — Congress wouldn't let this jurisdiction, our locally elected officials, deal with that," Helmick said.
The District's lack of power and autonomy is inefficient, she said, and restricts the area from easily drafting and applying laws that work best for the community.
But press coverage of statehood is a hopeful sign, as well, Helmick said. Activity in the House and Senate is also positive, she said.
"I am extremely optimistic," Helmick said.
Monica Hopkins, executive director, ACLU DC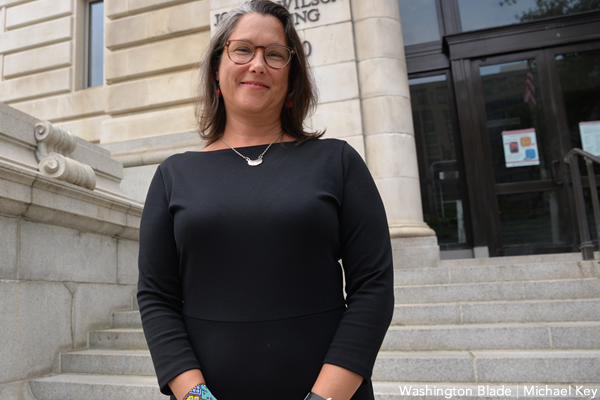 Hopkins, who identifies as bisexual, began leading the District's ACLU chapter seven years ago after running ACLU Idaho. When she moved to Washington, she said she immediately felt a disconnect because of the lack of federal representation.
"I don't think that you can live in D.C. and not feel that disconnect of not having a voice," she said. "It's very disempowering."
Hopkins, 48, said statehood is integral for the District for many reasons. More power would be allotted in approving and crafting budgets, and oversight without congressional votes would end, for example.
The District's lack of statehood has intersected with LGBTQ equality issues through the years, she said. In the '80s, the District attempted to start a needle exchange program to curb high rates of AIDS. In 1998, Congress banned the use of federal funds for needle exchange programs because of fears the program would encourage drug use. Local municipalities could still use their own money to pay for the program — except the District.
The ban was lifted in 2007, but Washington still sees the ramifications of nixing the program today, Hopkins said.
"We couldn't, at the time, do what D.C. residents wanted to do with our own taxpayer money," she said.
The District also has no control over its own National Guard, which was highlighted during the Jan. 6 riots when Mayor Bowser was unable to call in reinforcements and was forced to wait on approval from the Pentagon. This showed the rest of the country the issues in the District's governance, Hopkins said.
"Some of the most devastating sorts of things can happen when we don't have control over our own state," she said.
John Klenert, chair, DC Vote board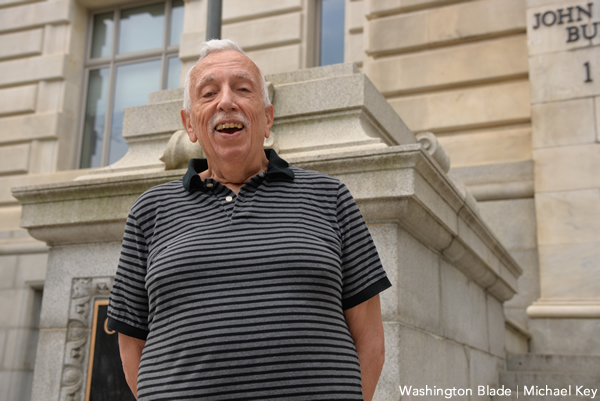 Klenert, 72, developed his interest in the movement after writing a paper on voting rights in the District and the 14th amendment while at college at the Catholic University of America. He's been involved on the fringes of the movement since then and joined DC Vote 10 years ago.
His gay identity is "the icing on the cake" in his advocacy for statehood, he said.
A scholar of constitutional history, Klenert said statehood is essential in upholding democracy in the United States.
Other solutions to the lack of representation have been attempted, but he believes statehood would be the most successful avenue in expanding protections to District residents.
"We live here in the District of Columbia, many, many of us are citizens of this country, which means that we belong to a constitutional democracy," he said. "And yet, we have no say in how this government is run."
D.C. summer ablaze with events, concerts, art
A plethora of activity in wake of COVID restrictions loosening up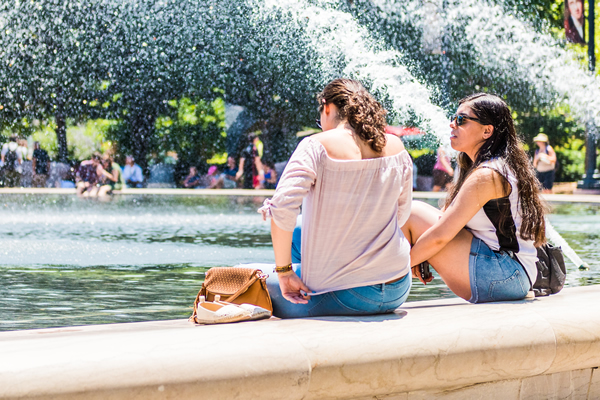 After a year of public events being cancelled and residents staying cooped up in their homes due to COVID-19 pandemic restrictions, the "outside" is finally open and D.C. is effervescing with events. Check out ways to make up for lost time during the remaining months of this year's summer season:
The Baltimore Museum of Art will open Women Behaving Badly: 400 Years of Power & Protest, an exhibition dedicated to the women who rebelled on Sunday, July 18. The exhibition combines prints, photographs, and books to tell the stories of past heroines and modern trailblazers, celebrating women throughout history who broke rules, transgressed boundaries, and insisted upon recognition of their human rights. For more information, visit the BMA's website.
Tschabalala Self: By My Self is on view at the BMA through Sept. 19, 2021. Explore 13 paintings and two related sculptures curated by Cecilia Wichmann that reveal artist Tschabalala Self's depth, intricacy, and singularity. The exhibition explores how the compositional process generates meaning in Self's work, reflecting her theory of selfhood as a consciousness that is at once produced by external images and by an ongoing reworking and evolving of forms into a new whole. Self was born in Harlem, New York, in 1990 and is based in New Haven, Conn. For more information, visit the BMA's website.
The 1455 Summer Festival will begin on Thursday, July 15 at 4 p.m., featuring a stellar lineup of literary leaders and creatives (many of whom are part of the LGBTQ community) who will share their insights into the art of storytelling. The lineup will include literary superstar Brian Broome, author of "Punch Me Up to the Gods," and Booker-Prize-winning author "Shuggie Bain" and fashion designer Douglas Stuart, among others. Some of the festival's events include "What Makes a Successful (Queer) Narrative?" a panel that'll dissect queer storytelling throughout the years. There will also be a teen poetry contest with a $5,000 grand prize. For more information, visit the festival's website.
The National Museum of Asian Art will open Hokusai: Mad about Painting on Saturday, Aug. 28. The exhibition will feature work by Japanese artist Katsushika Hokusai (1760–1849) best known for his iconic woodblock print, "The Great Wave Off the Coast of Kanagawa" and a breathtaking painting titled "Breaking Waves" that was created 15 years after Great Wave at the height of Hokusai's career. Drawing on the museum's impressive Hokusai collection, visitors have the opportunity to see a new presentation, with artworks being added throughout the summer. In addition to Breaking Waves, the exhibition includes works large and small, from folding screens and hanging scrolls to paintings and drawings. For more information, visit the NMAA's website.
Awesome Con will be from Friday, Aug. 20 to Sunday, Aug. 22. The event is D.C.'s own Comic Con, a celebration of geek culture, bringing more than 70,000 fans together with their favorite stars from across comics, movies, television, toys, games, and more. Awesome Con is home to Science Fair, Book Fair, Awesome Con Jr, Pride Alley, a celebration of queer creators and fans curated by GeeksOUT, and Destination Cosplay. For more information, visit awesomecon.com.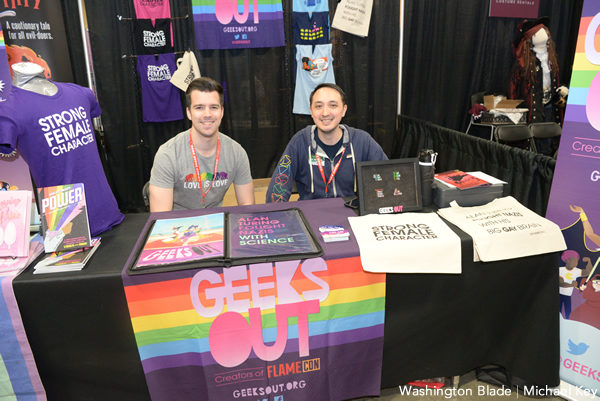 The Maryland Renaissance Festival will begin on Saturday, Aug. 28 and runs Saturdays and Sundays and Labor Day Monday through Sunday, Oct. 24 for nine weekends of thrills, feasting, handmade crafts, entertainment and merriment in Crownsville, near Annapolis, Md. The 27-acre Village of Revel Grove comes to life each autumn with more than 200 professional performers on 10 stages, a 3,000 seat arena with armored jousting on magnificent steeds and streets filled with village characters. For more information, visit rennfest.com.
The National Museum of Women in the Arts will be open for special evening hours from Thursday, Aug. 5 to Friday, Aug. 6 from 5-8 p.m. The featured exhibitions are Mary Ellen Mark: Girlhood, which presents images photographer Mary Ellen Mark made throughout her career depicting girls and young women, and Selections from the Collection, which highlights historical and contemporary art by women around the world. Free timed tickets are required so that the museum can ensure the safety of patrons and their staff. Visit their website for more information.
The 13th Annual Ukefest will begin on Friday, Aug. 13. Celebrating a decade dedicated to this small but mighty music maker, UkeFest Artistic Directors Cathy Fink and Marcy Marxer return alongside extraordinary instructors like Peter Luongo, Kevin Carroll, Ginger Johnson and more. The program orientation will kick off on Friday night, followed by four days of classes and evening events. For those looking for more intensive skill development, Strathmore's UkeFest is the only program of its kind that offers an advanced track. Admission is $225 and more information is available at Strathmore.org.
The Drive-In at Union Market will start at 7:30 p.m. every first Friday of the month through October. While watching films under the stars, enjoy dozens of local, regional, and international foods: Egyptian favorites by Fava Pot, night market noodles from Som Tam, ice cream locally churned by The Creamery, tasty takeout burgers from Lucky Buns and more. Movie audio will be transmitted through an FM transmitter on the radio and through speakers placed on Neal Place. All movies are shown with open captioning, and the movie plays rain or shine. Each showing costs $20 per car. For more information, visit unionmarketdc.com.
Unwind with an hour-long vinyasa outdoor yoga session taught by District Flow Yoga every Tuesday and Thursday on District Pier and every Sunday morning on Recreation Pier at The Wharf. Enjoy waterfront views and fresh air as you shed the stress of the day or greet the new one. The outdoor yoga class on Sunday, July 25 is hosted on Recreation Pier from 9-10 a.m. and costs $10. Tickets must be purchased on Eventbrite. For more information, visit wharfdc.com.
FUTURES, the first building-wide exploration of the future on the National Mall, will open in the late summer and run through summer 2022. This exhibition is your guide to a vast array of interactives, artworks, technologies, and ideas that are glimpses into humanity's next chapter. Smell a molecule. Clean your clothes in a wetland. Meditate with an AI robot. Travel through space and time. Watch water being harvested from the air. Become an emoji. The FUTURES is yours to decide, debate, delight. Patrons are encouraged to dream big, and imagine not just one future, but many possible futures on the horizon—playful, sustainable, inclusive. Visit the Arts and Industries Building's website for more information.
The National Portrait Gallery will open "Hung Liu: Portraits of Promised Lands" on Friday, Aug. 27. Hung Liu (b. 1948) is a contemporary Chinese American artist, whose multilayered paintings have established new frameworks for understanding portraiture in relation to time, memory, and history. Often sourcing her subjects from photographs, Liu elevates overlooked individuals by amplifying the stories of those who have historically been invisible or unheard. More information is available at the gallery's website.
 After a long COVID drought, music is back! The 9:30 Club has a schedule of shows starting in September, notably the return of the Bob Mould Band on Sept. 18 at 6 p.m. (tickets are $25 and still available). Tinashe performs her "333Tour" on Oct. 3 (tickets on sale July 16). Visit 930.com for the full schedule and hurry, because many shows are already selling out.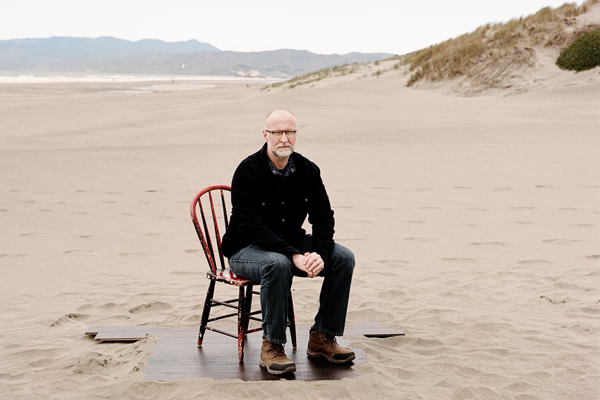 Meanwhile, at I.M.P.'s Merriweather Post Pavilion in Columbia, more shows are headed our way, including James Taylor and his All-Star Band on Aug. 10. Wilco and Sleater-Kinney perform Aug. 20. For more throwback fixes, New Kids on the Block are slated for Aug. 4 and Alanis Morissette with Garbage and Liz Phair play on Aug. 31. Visit merriweathermusic.com for the full lineup.
Wolf Trap has a full schedule of events planned this summer as well. Highlights include Renee Fleming on Aug. 6, Joan Jett and the Blackhearts on Aug. 12, and ABBA the Concert on Aug. 15. Visit wolftrap.org for the full schedule.
Gay Men's Chorus of Washington celebrates 40th anniversary with virtual concert, retrospective
Veteran choir soldiers undeterred through pandemic with Zoom rehearsals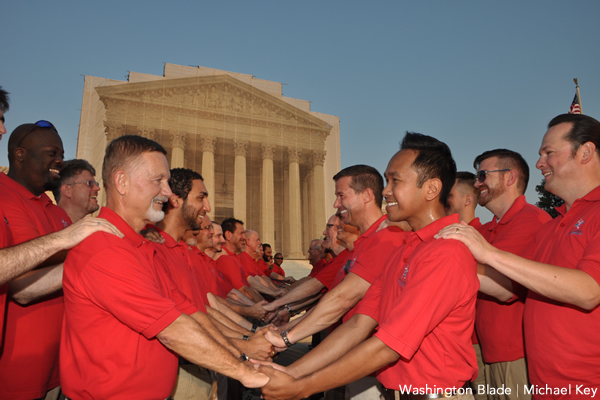 GMCW Turns 40
Streaming begins Saturday, June 5 at 7 p.m.
Available through June 20
Tickets: $25
gmcw.org
Discussion of the Gay Men's Chorus of Washington quickly becomes emotional for its members both veteran and newbie(-ish). They're the kind of strong feelings that only exist when one has sacrificed and invested in something.
"It's an experience that touches our soul in a way that not that many LGBTQ+ people get to experience," says tenor Javon Morris-Byam, a gay 28-year-old music teacher who joined three years ago. "We have music tying us together and in the end, we make a product that we can share with the public and that's a humbling experience."
Steve Herman, 79, is a founding member, though he doesn't sing. One of a group of "non-singing members," he joined in June 1981 and has helped over the decades painting scenery, designing ads, serving on the board and more. His partner at the time had joined the chorus as a singer.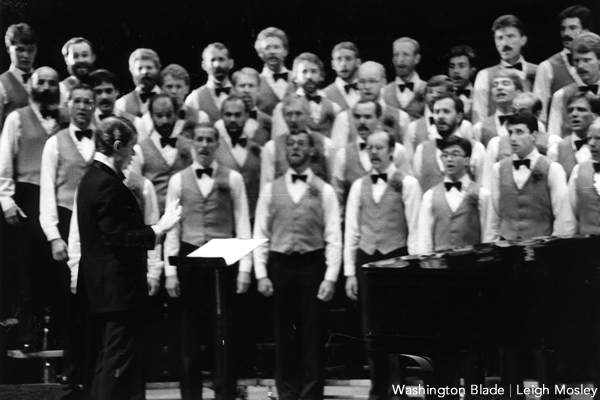 Now retired after 47 years in the federal government, he says the Chorus "has been a major centerpiece of my life."
"This may sound corny, but I couldn't imagine my life without the chorus," Herman says.
The chorus is celebrating its 40th anniversary this weekend with a streaming concert simply dubbed "GMCW turns 40" that can be streamed starting Saturday, June 5 at 7 p.m. and can be viewed until June 20.
Selections will include "From Now On" (from "The Greatest Showman"), "Rise Up," "Make Them Hear You" (from "Ragtime"), "Truly Brave" and a new song called "Harmony's Never Too Late!" written for the occasion by Stephen Flaherty and Lynn Ahrens, composers of "Ragtime." Video clips of past performances will also be included in a montage. Tickets are $25 at gmcw.org.
Thea Kano, the Chorus's artistic director since 2014 (she was associate director for a decade prior), says "Make Them Hear You" has "kind of become our anthem over the last 10 years," so contacting its composers for a commission made sense. They premiered it last summer virtually at the Chorus's Summer Soiree, a COVID-induced postponement of its usual Spring Affair.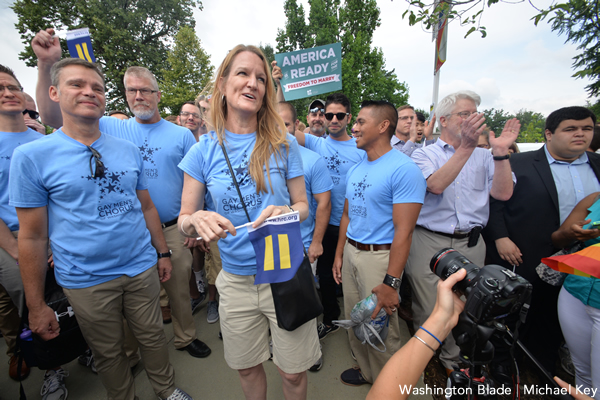 Kano, a straight ally, directs the Chorus with aid from Associate Conductor C. Paul Heins, Assistant Conductor Joshua Sommerville and accompanist Teddy Guerrant. Justin Fyala has been the Chorus's executive director since 2016. Staff also includes Craig Cipollini (director of marketing), Kirk Sobell (director of patron services) and Alex Tang (accompanist).
Under the main Chorus umbrella are five ensembles: 17th Street Dance, a 14-member performance troupe started in 2016; Rock Creek Singers, a 32-voice chamber ensemble; GenOUT Youth Chorus, a teen choir of about 25; Potomac Fever, a 14-member harmony pop ensemble; and Seasons of Love, a 24-voice gospel choir.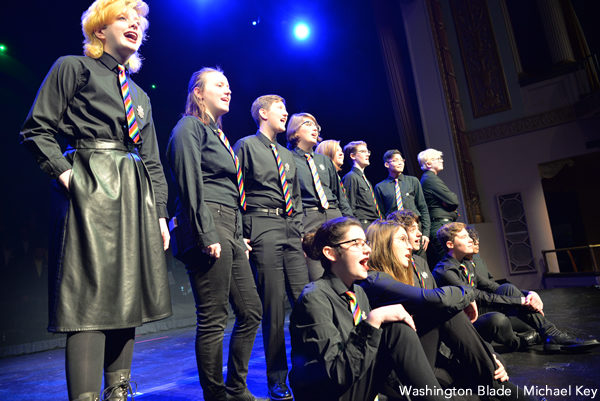 Musically, the Chorus's repertoire is eclectic.
"(We sing) everything from spiritual to glam rock to punk to traditional classical, and everything in between," Morris-Byam says. "I love when the chorus is all together and able to produce a big powerful sound."
Kano says working with Fyala is "a dream" and says under his leadership the Chorus is "in a very healthy financial place, which is wonderful and a very humble thing to be able to say right now particularly given that we're in a pandemic — that's not the case with a lot of arts organizations."
The D.C. Chorus is a quasi-unofficial spin off of its San Francisco counterpart. During an early '80s national tour, the San Francisco group performed at Washington's Kennedy Center and had a profound effect on local audiences. Marsha Pearson, a straight woman who lived in Dupont Circle at the time and enjoyed hanging out with gay men, was one such person.
"I couldn't believe we didn't have one of these," she told the Blade 10 years ago for a story on the Chorus's 30th anniversary. "I thought, 'We're the nation's capital, how come we don't have this?'"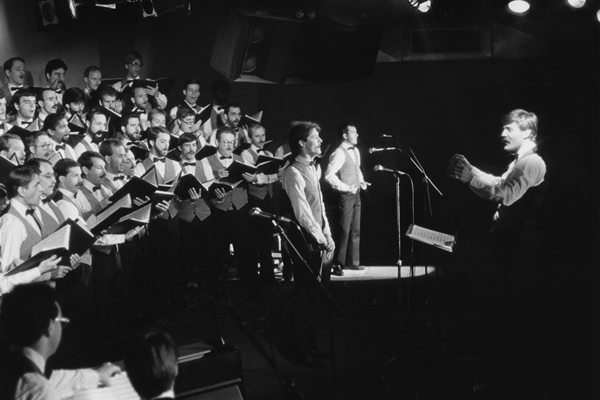 She hand wrote fliers — four to a sheet — had her sister photocopy them at her office, cut them up by hand and passed them out at Capital Pride in 1981. Accounts vary about how many showed up to the first practice at the long-defunct gay community center (no connection to the D.C. Center) on Church Street. Pearson remembers about 30. Others say it was more like 15-ish. It was June 28, 1981 and, by all accounts, an innocuous beginning.
Pearson never sang with the group — it was exclusively a men's chorus. She asked if anybody had any conducting experience. The late Jim Richardson did and became the first director.
"I still remember the first chord," Pearson told the Blade in 2011. "It was just a simple thing, you know, like do, mi, so, do, but I just got goosebumps. I was just elated that even one note came out, I was so excited. I got those same goosebumps at the anniversary concert last weekend. I put their CDs on and I get the same thing, especially on certain things they sing. You just can't believe it sounds so great."
Click here for more about the history of the group. A bio/history is also available at gmcw.org.
COVID has, of course, wreaked havoc on the operation. Thankfully, Kano says, no members have died from it, though a handful (she says fewer than 10 that she knows of), including Kano, have had it and recovered.
The Chorus continued its Sunday evening rehearsals via Zoom, which, because of the precision required for musical performance, was tougher to take online than, say, a business meeting. It never occurred to the Chorus leadership to take a hiatus.
"I look back now like, 'Why didn't we take some time off,' but I think off the top of my head at the time it was like, "We sing and we're a social justice organization and community is such a big part of who we are,'" Kano says. "And so for suddenly, with no notice, to have something that we love so much and are so passionate about …. to suddenly just turn the lights off, that wasn't even an option."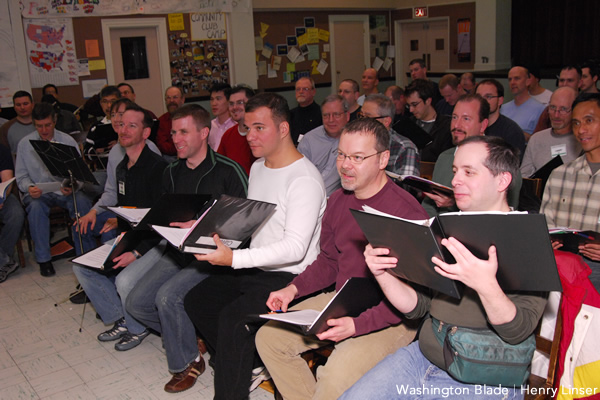 With the Chorus and dancers and GenOUT, there are about 200 current volunteer performers. It's been slightly higher at times. Some were deterred by the thought of rehearsing via Zoom although some former members no longer in the D.C. area — even a few overseas — rejoined when virtual participation became possible.
The murder of George Floyd and the Black Lives Matter movement last summer and beyond was a galvanizing event. The Chorus responded with its "Let Freedom Sing" concert, which Kano says celebrated the intersection of Black and LGBTQ people.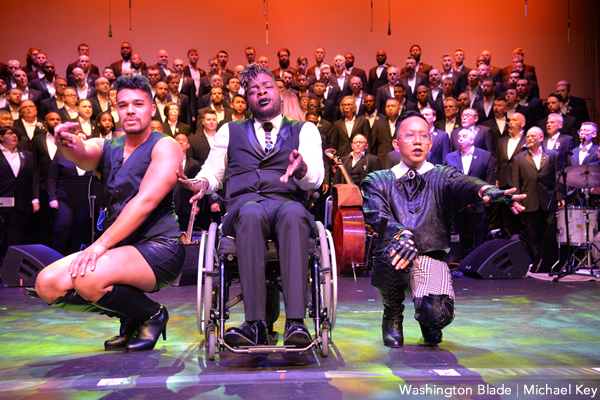 "It was our way of saying we raise our voice in solidarity with those facing injustice," Kano says.
But does that get messy at times? Surely not everyone in a choir of this size is on the same page politically, even in a progressive city like D.C., right?
As a nonprofit, the Chorus avoids anything ostensibly political. Kano says the issue did arise when they were invited to sing at a Virginia-based gun-reform event last year. They participated, but carefully.
"So anytime you mentioned guns, it becomes political," Kano says. "It's not about whether or not we support the Second Amendment. It's us standing in solidarity with those who have been victims of gun violence."
Kano says there's "a very good chance had this been a non-pandemic year," they would have been invited to sing at the Biden-Harris inauguration, which she says they "absolutely" would have agreed to.
"We did wonder, though, a few years ago what we would have said if 45 were to ask us," she says. "We didn't spend a lot of time on it because we knew that wasn't gonna happen," she says with a chuckle.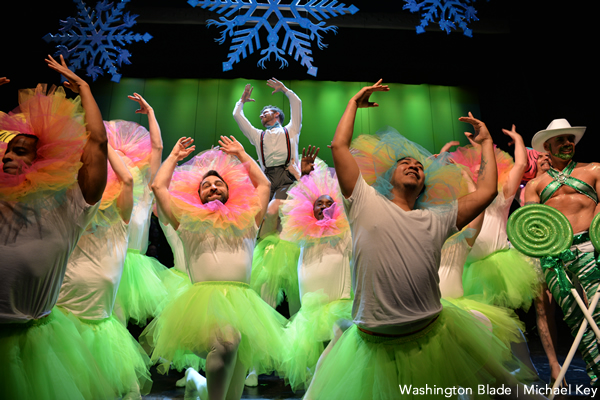 Herman says performing at big, pro-LGBTQ "statement"-type events is woven into the Chorus's history and is understood.
"Every Christmas Eve, we'd sing for the patients at NIH," he says. "We still do, only then it was primarily AIDS patients. We sang special concerts when the (AIDS) Quilt was first displayed and when there was a March on Washington. We did a lot of community work and outreach at a time when it was really needed."
Morris-Byam says even today, with so much progress having been made, the Chorus still is needed. He, by the way, calls Kano "one of the most brilliant musicians I've ever met."
"I believe the Chorus is a strong political statement in itself," he says. "When we're making a strong, joyful noise, it's celebrating everything we are, what we can be, and everyone who has gotten us where we are.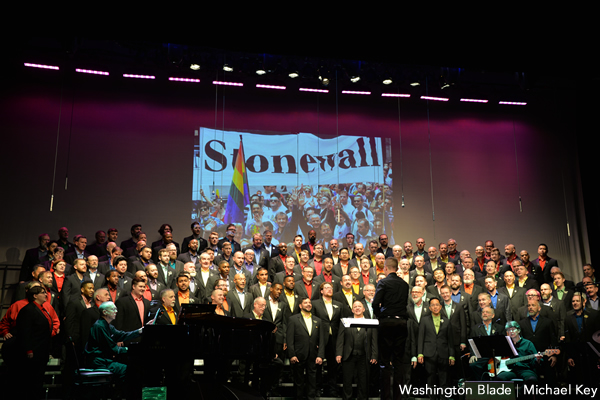 There have been challenges over the years — finding new office space, patching together individual vocal parts for virtual performances — but no warring factions. Kano is, by most accounts, extremely well liked.
The future, Kano says, is bright. She hopes to resume in-person rehearsals in the fall. She spent a big chunk of early lockdown transcribing a Puccini "Gloria Mass" for tenor/bass chorus. She plans to program it with works by Cole Porter eventually.
Ultimately, Kano says, her goals for the Chorus are about making great art.
"Art comes first," she says. "Because that's how we deliver our mission. And if we put great art first, it's going to attract great people. It's going to both as members and as audience members and patrons, and therefore it's going to attract great funding, and then all that goes right back into the arts we can further our expansion and our ability to get the mission out."