With a laser-like focus, Democrats will win
DNC must finish getting its house in order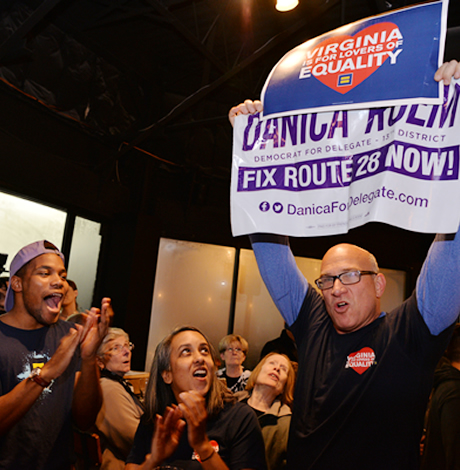 There are loose ends from 2017 to be worked on, such as three recounts, as of last Saturday, in Virginia House of Delegates races. But for most Democrats a laser-like focus must now be on 2018. If elections from school board, to town council, to mayor, governors, state houses and Congress are all on our radar we can win them.
The Democratic National Committee must complete getting its house in order. After seeing the results of the recent elections they can stop talking about Bernie Sanders and let him continue to do his thing outside the party. When he agrees with Democrats he will be supportive but no coddling of him will ensure that. The Virginia governor's election demonstrated that.
The important thing now is to build the infrastructure and data analysis operation Democratic candidates across the nation can benefit from. Turning the DNC into an organization Democratic candidates in general elections can benefit from every year instead of just gearing up for a presidential campaign every four years.
While there is general agreement the DNC isn't yet where we all want it, continuing to tear it down won't get it there. What will is the work being done to form partnerships with other organizations of the kind Jess O'Connell, DNC CEO, reported in a recent press release. "Unprecedented partnerships between the DNC and our sister committees of the DGA, DAGA and DLCC." Partnerships with "33 progressive groups working in Virginia to get Democrats elected. These partners included: BlackPAC, PFAW, Everytown, CASA, Sierra Club, Giffords PAC, For Our Future, Military Families Mobilize, LiUNA, LCV, Mobilize America, VEA, Let America Vote, IAFF, NARAL, NEA, New Virginia Majority, IBEW, NextGen, AFT, Planned Parenthood, Carpenters, SEIU, CWA, VA AFL-CIO, Painters, Working America, UA, Working Families, UAW, UFCW, AFSCME and Progress VA." Replicating these partnerships around the nation will win elections for Democrats. One can't help but notice Sanders's organization 'Our Revolution' isn't on the list. My thought is where they want to join with Democrats they will but we need to stop focusing or worrying about them.
There are independent groups working to elect Democrats who are totally supportive of the DNC. One is the PAC formed by Hillary Clinton and Howard Dean, 'Onward Together.' Another is the new 'Party Majority' PAC, a hybrid PAC whose formation was recently announced by Adam Parkhomenko and co-founder Mike Lux. Adam was co-founder of Ready for Hillary and one of the most loyal and hardworking Democrats I ever met. He truly cares about the principles of economic and political equality, justice, fairness and decency that underlie the Democratic Party.
As reported by Jonathan Allen, "Party Majority would act as a parallel structure to Democratic Party committees at the national and state levels while coordinating with them. Its creation comes at a time when party committees are struggling to maintain their relevance as donors increasingly push money to political organizations that can raise and spend money with less regulation." Lux said, "Democrats are motivated to fight the Trump agenda, but without fully funded organizing operations, we won't maximize our opportunities next year and every year thereafter. Party Majority PAC will fill in holes to make sure activists on the ground have the resources they need to be successful." Adam added the problem he sees the new PAC addressing is "Every four years, a presidential campaign builds infrastructure across the country only to see it wither by the next set of elections or as new crews take over leadership roles at party committees." He wants to see that change.
Both Lux and Parkhomenko understand the need for data but say "Ultimately, Party Majority is designed to address what its founders see as deficiencies in the way Democrats run campaigns right now. Too much emphasis on data analytics, television advertising and raising money for specific candidates and not enough on building the networks of personal relationships that activate voters and keep them engaged from election to election." Their goal is for Democrats across the nation to have the grassroots resources that helped to win in Virginia last week.
We know Democrats win when people vote. We know women, LGBTQ+, and minority candidates who take the chance to run can win. We know that will happen again if Democrats focus on delivering a positive message because decent Americans will vote to reject the Tea Party and the alt-right represented by the Trump administration and today's Republican Party.
Peter Rosenstein is a longtime LGBT rights and Democratic Party activist. He writes regularly for the Blade.
Don't be a do-nothing Democrat
We must speak out forcefully against GOP's agenda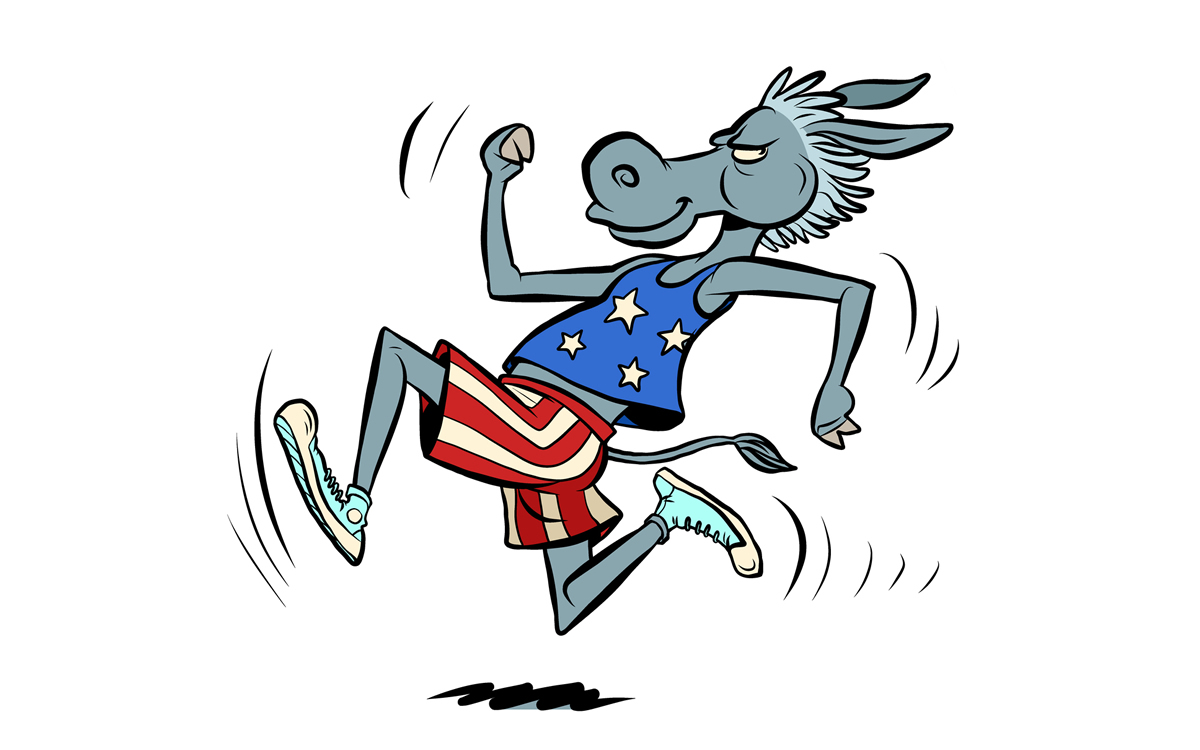 Regarding "Wanted: Democrats with a new idea on how to win," April 22, Peter Rosenstein is, once again, right on the mark. One major thing that plagues our country is ignorance. People seem to believe that a president has a magic wand and once he gets into office he just waves it and all his platform is enacted and the country is magically better. And if it isn't, it is the president's fault. 
I read an article in which a woman in Arizona stated that she wasn't sure about President Biden because there are still homeless people on the streets of the town that she lives in. There is a serious lack of civic knowledge in the United States. For example, I talked to a young woman once about registering to vote and she told me that votes were literally not counted. She figured, if no one counts the votes, why bother to register? After talking for a while, she told me that I convinced her that her vote would actually be counted and that she would go register. The key is education. Massive education. The Democrats need to fill the void created by the loss of newspapers.
There are two directions the Democrats need to go in getting their message out. The first is to call out Republicans on what they do and to repeat it over and over so that people finally start to hear it. Republicans do this effectively to win elections but the difference is that Republicans usually lie and what the Democrats have to say is true. What do we need to call out the Republicans on? They literally physically attacked the U.S. Capitol. They tried to overthrow our democracy with that attack and by elected Republican senators and representatives trying to nullify electoral votes in 2020. They have passed laws in states all over the country to deny people their right to vote and have gerrymandered possible electoral victories. Republican senators filibuster practically every piece of needed legislation to solve our problems and move our country forward. It's not the Democrats' fault that we don't have the action that we need. It is the Republicans'.
What else? The Republicans are bigots and work only to concentrate more and more power in their hands. Need proof? Look at Florida. If Republicans win in November, it's not just that we won't move forward, but it is that we will move way backward. The Supreme Court decision on Roe v. Wade is one prime example of this and it is happening right now due to Mitch McConnell packing the Supreme Court with justices who support his view of how our society should be.
Need more? Republicans have opposed action to keep us safe from the coronavirus since the pandemic started. They are opposed to climate change mitigation and they are for union busting.
Democrats need to point out that we are dealing with a pandemic, which has caused total havoc in our country, and that it is the Democrats who have been taking action to end this pandemic, not the Republicans. Democrats need to remind the public of Republicans' inaction on the pandemic and their lies that the virus was not dangerous. Remind them of Trump's ineptitude in dealing with it and the harm that he caused.
The second direction is for Democrats to trumpet ALL the good things they have done and that they are the only politicians trying to make things better. Democrats need to repeat in television ads, radio ads, press conferences, wherever they can, every single little thing that they have done to improve our country and the lives of the people in it, as well as the big things.
And you know what? It's not just the president and senators and representatives and governors who need to do this. It is each one of us as well. Yes, you and me. Talk to your neighbors. Talk to your friends and relatives. Tell them how our country has problems and the Democrats are the ones trying to solve them. It's time for Democrats to finally be smart politically and to stand up for themselves. (And to be true Democrats and not try, as candidates have done in past elections, to be like Republicans because they think that will get them votes. Being sincere and being true to the Democratic Party's values is what gets us elected.) When there are millions of us talking to others – and writing letters to the editor like I am doing here – that could very well be the message change we need.
Lastly, get involved with protecting the right to vote. Get involved in registering people to vote. And volunteer for Democratic candidates. Don't be a Democrat who does nothing!
David Fallick is a resident of Rockville, Md.
Traveling while trans
Airport personnel need gender sensitivity training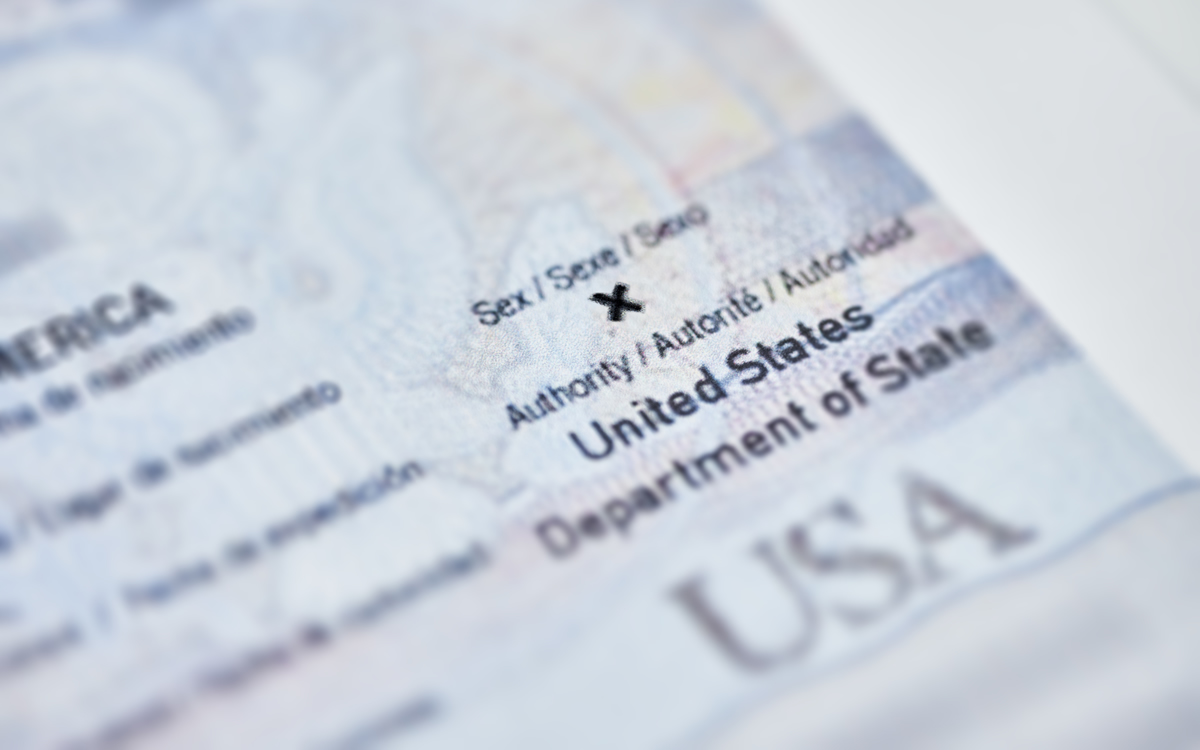 The State Department last month announced that it will allow Americans to use the neutral "X" gender marker on passports, if they are nonbinary. The new change on transgender passports was also paired with other changes in travel for trans people as well.
Specifically, the Department of Homeland Security (DHS) is implementing four more major reforms.
The first reform is to change enhanced screening technology to not target trans Americans with bodies and clothing pieces that stray from the norm. This means that if a transgender man is wearing a binder, that he will not be unfairly targeted. While DHS is taking a step in the right direction, it has yet to be seen if they will live up to their promise. Sometimes, security teams override new protocol in order to be as radical as possible in their attempt to safeguard a scene.
DHS is also "expanding airline partnerships to enhance the overall travel experience" of trans and nonbinary people. This means that DHS will talk to airlines such as Jet Blue and United to make sure that travelers can use "X" in their booking systems.
Thirdly, DHS is removing gender standards when evaluating a traveler's identity. They will take into account "X."
Lastly, DHS is updating TSA PreCheck to account for the "X" marker.
While these reforms are a step in the right direction, there is one more thing that DHS and the White House need to do. They need to train airport personnel in gender sensitivity training.
Gender sensitivity training would involve coaching TSA agents in how to speak to trans and nonbinary people when they are scanned, searched, checked, and potentially questioned. Agents will learn about pronouns, and how to address trans people in person without being offensive.
Every trans guy I know has had a horror story about TSA lines and airport security. We both give each other a mutual look and mutter the same complaints over and over, knowing very well that our hands will be shaking and sweating for all the right reasons, except TSA will interpret our righteous nervousness as a red flag.
Despite these new reforms from DHS and the White House, if DHS does not teach TSA agents how to appropriately search and talk to trans people, our experience might still be miserable at the airport.
During one body scan, I had to confess to a TSA agent that I was a trans man, to which he confronted me and asked "so you're a girl?" At other points in time, I've also had to beg TSA officers to let a woman pat me down, instead of a male agent, because I'm more comfortable in that kind of scenario. Some of these female TSA agents couldn't understand why a man wanted a woman to pat him down, and some of these female agents even refused. DHS needs to come up with protocol for which kinds of agents will pat down trans and nonbinary people. We should have a choice in who pats us down. These interactions all took several minutes at a time and caught the attention of many passersby, further adding discomfort to the situation.
In order for the Biden administration to fully accommodate trans people in airports, they have to not only implement the X marker, which they did, but also change the way TSA touches and searches trans people.
Doing so will make our lived experience better. 
Isaac Amend (he/him/his) is a transgender man and young professional in the D.C. area. He was featured on National Geographic's 'Gender Revolution' in 2017 as a student at Yale University. Amend is also on the board of the LGBT Democrats of Virginia. Find him on Instagram @isaacamend.
'Heartstopper,' 'Fire Island,' and 'Bros'
Queer entertainment returns but what took so long?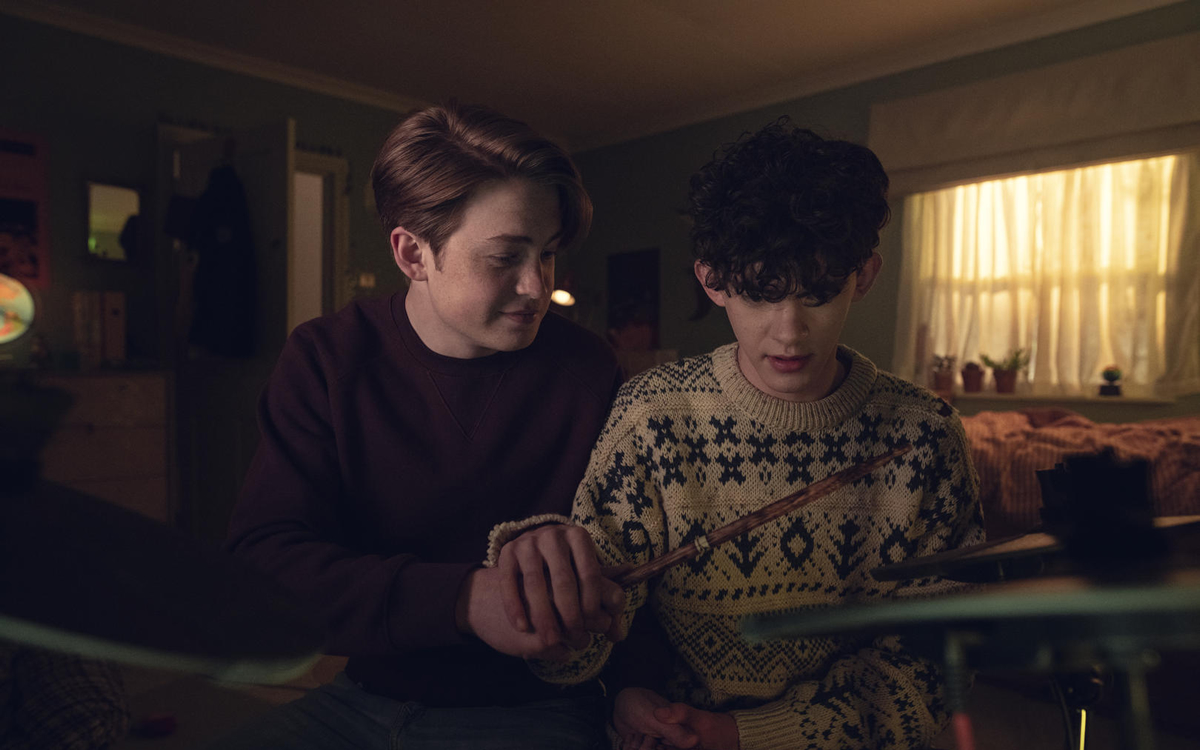 I'm in love with "Heartstopper," that plucky and tender coming-of-age drama based on Alice Oseman's graphic novels. It's currently on Netflix. I've caught myself sort of rationing out episodes as the series builds to its conclusion — what's in store for Charlie and Nick? What about Elle and Tao? Is it odd that a middle-aged gay has been smitten with a show about British teens? Well, watch and see. But it's incredible and honest. And you get to see Olivia Coleman here and there. So, there's that. On a side note, the "Heartstopper" of my day was another tender English coming-of-age drama set in the concrete world of British public housing, 1996's "Beautiful Thing." Go find that if you're bored.
To my joy, it was announced just this week that "Heartstopper" is renewed for two more seasons. So where am I going with this? It does seem as if the entertainment industry might be giving us another look. I've been griping for years about our paltry representation on both the big and small screens. We've been relegated to supporting characters — the office gay, the gay best friend, the tiresome trope of the suffering gay — for far too long.
So what exactly changed? Well, the older generation of Hollywood execs might finally be giving up the reigns of power and creative say. But I also think that the recent mega-hits like "Crazy Rich Asians" and "Black Panther," both of which, if you paid any attention at all, featured full-minority casts, taught the entertainment industry they could bet big on non-traditional stories with non-white casts. Bet big and win. So with that, the entertainment industry is finally rolling out the "Heartstoppers." But also the gay Internet is all aflutter about Andrew Ahn's "Fire Island," that's due on Hulu next week. And then for the fall, you have Nicholas Stoller's "Bros," written by and starring Billy Eichner. "Bros" not only features an almost entirely all-queer cast, but apparently it's all queer behind the camera as well.
I haven't seen an advanced screening of either of these films. I'm not that important. But I'm excited. Being a "Fire Island" gay myself, our house has an upcoming viewing party of that movie. To be honest, though, I am a little apprehensive about the lifting of the curtain on one of the last fully queer enclaves. But we deserve our love stories, too. And for "Bros" they're already trotting out words like 'blockbuster' and the like. And indeed the trailer looks incredibly promising.
But what took so long? Maybe some of the movies and series were held up due pandemic production delays. But gosh, how long has it been since Mike Nichols's "The Birdcage?" That now gay classic hit its 25-year anniversary recently. It seemed like Hollywood knew gay movies could be money makers. But, for some reason, we haven't seen a mainstream successful gay film since. Yes, before you come after me on twitter for erasing "Brokeback Mountain" and "Love, Simon," I just don't think these films have been enduring (not to mention endlessly quoted) like "The Birdcage."
"The Birdcage" lifted the curtain a bit on gay life. Well, more than a bit. Even my parents went to see it. But these three shows might be touching different audiences — a little gay, a little straight, teens, older gays like me. And I guess we should treat these as a win. As we are greeted with more mainstream acceptance, we might be treated to more mainstream and successful movies and television shows. And if "Fire Island" and "Bros" prove to be as well done as "Heartstopper," they could enter the ranks of "The Birdcage" as being both successful and enduring. 
Brock Thompson is a D.C.-based writer. He contributes regularly to the Blade.