Oscar announcement brings LGBT surprises
Nominations abound but will any of them take home the gold?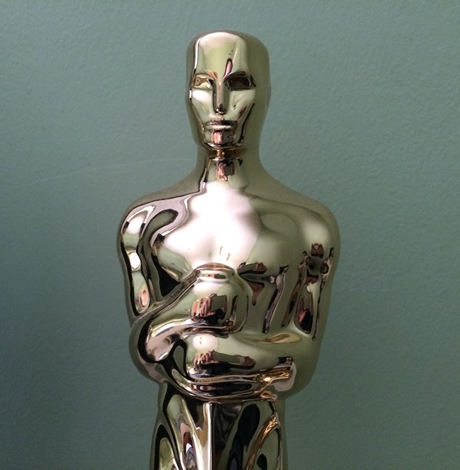 By JOHN PAUL KING
The Oscar nominations for 2017 have been announced, and while there are, as usual, a few surprises as to who has been included and who has been left out, most savvy film aficionados will find the list of competitors a close match to their expectations.
It's been an unusually rich year for "award bait" movies. In many (if not most) past Oscar races, there have been one or two clearly worthy front-runners and the rest of the crop has seemed like filler.
Even so, the Oscars have never been about quality alone; politics have always played a part in determining nominations and especially winners. In this year's contest, not surprisingly in a cultural context rife with polarizing controversy, that observation may be truer than ever.
Categories that are traditionally all-male include women. Greta Gerwig received a nod for her direction of "Lady Bird" and "Mudbound" garnered a nomination for its cinematographer, Rachel Morrison, the first female to be so-recognized.
Black talent has also been acknowledged. Jordan Peele earned well-deserved (and pleasantly surprising) nominations for both directing and writing his brilliant blend of horror and social satire "Get Out," which was also included as a Best Picture contender. That movie's star, Daniel Kaluuya, is also a nominee for Best Actor as is Denzel Washington, for his work in "Roman J. Israel, Esq.," a rare instance of two black performers included in the running for that prize.
The most obvious area of improvement this time out, however, is the amount of recognition the Academy has given to LGBT-themed movies and performances.
Most prominent, of course, is "Call Me By Your Name." This gay coming-of-age story may have generated some controversy over the age gap between its two protagonists (especially after the revelations about Kevin Spacey's long history of age-inappropriate sexual advances), but it overcame such concerns to become one of the best received and most recognized films of the year. Its nomination for Best Picture is no surprise, nor is its presence in the categories of Best Actor and Best Adapted Screenplay, though its nod for Sufjan Stevens' "Mystery of Love" in the Best Original Song category may have raised some eyebrows.
What's disappointing and telling is the exclusion of co-star Armie Hammer (considered as a likely bet for a Best Supporting Actor bid) and, even more shocking, Luca Guadagnino for the Best Director prize. The latter snub seems particularly pointed, considering that Guadagnino is one of the film's few openly gay contributors, underscoring the not-unfair criticism that, though "Call Me" is an LGBT-themed movie, its participants (including both lead actors) are straight.
On the other hand, James Ivory, who is also an out gay man, was nominated for his adaptation of André Aciman's book; no stranger to Oscar attention ("A Room With A View," "The Remains of the Day" and "Howard's End"), he is considered a front-runner to take home the statuette.
Unfortunately for fans of Timothée Chalamet, his chances of a win are far less likely.  Though he grabbed some trophies early in this year's awards season, he has since been eclipsed by Gary Oldman's powerhouse turn as Winston Churchill in "The Darkest Hour," which has dominated the Best Actor category at most of the recent ceremonies. Oldman is a well-loved performer who has been passed over several times for past work; on top of that, "Darkest Hour" proved its popularity among industry insiders by making a surprising show in the Oscar list, even grabbing an unexpected slot in the Best Picture roster. Both of those factors make it impossible to doubt that Chalamet, despite giving us one of the most unforgettable film performances in recent memory, will be going home empty-handed.
There are other LGBT-relevant films singled out in this year's nominations.
Though not explicitly gay-themed, Gerwig's "Lady Bird" does feature a tenderly handled subplot involving a gay character. That film is well-represented in the competition, and stands a reasonable chance of winning any of its nods for Best Picture, Director, Original Screenplay, Actress (Saorise Ronen) or Supporting Actress (Laurie Metcalf).
Likewise, Guillermo Del Toro's "The Shape of Water," which leads the nomination tally with a total of 13, is not an LGBT movie but an exploration of "otherness" in a world dominated by straight, white, cis-gendered male identity. It also prominently features a gay character, an older commercial artist whose happiness is blocked at every turn by homophobia and the psychology of the closet, played by actor Richard Jenkins. 
For his likable performance, he has been nominated for Best Supporting Actor; like Chalamet, though, his chances are overshadowed by a powerhouse front-runner — Sam Rockwell, whose work as an evolving racist cop in "Three Billboards Outside Ebbing, Missouri" is considered the clear favorite for the win.
Finally, in the category of Best Foreign Language Film, the Chilean/German co-production, "A Fantastic Woman," secured a nomination. The story of a transgender woman fighting transphobia for the right to mourn after the death of her lover, it should also have gotten recognition for its star, trans actress Daniela Vega, who gave one of the strongest performances of the year, by any standard. As a foreign performer, and a relatively inexperienced and unknown one, she didn't stand much of a chance. But the Academy missed a chance to show support and solidarity with the trans community by giving her a nod. Even so, the film's nomination is a major step, although the omission of "BPM (Beats per Minute)" within the same category, is a disappointment.
It's too early in the race to make predictions. Though "Three Billboards" is currently considered the favorite to win (along with its star Frances McDormand and the previously mentioned Rockwell), controversy over its handling of racist themes (as well as some critical backlash over the contrivances of its story) may lower its chances as the big night draws nearer and "Shape of Water" made such a strong showing in the nominations that its popularity among Academy voters is impossible to ignore.
Even given such causes for doubt, however, it seems certain that Oscar will not be duplicating the triumphant validation it delivered for queer awareness with its selection of "Moonlight" for Best Picture.
This year, it looks like the LGBT community will be an also-ran.
10 LGBTQ events this week
'Hocus Pocus 2' and 'Bros' viewings, the B52s come to town among attractions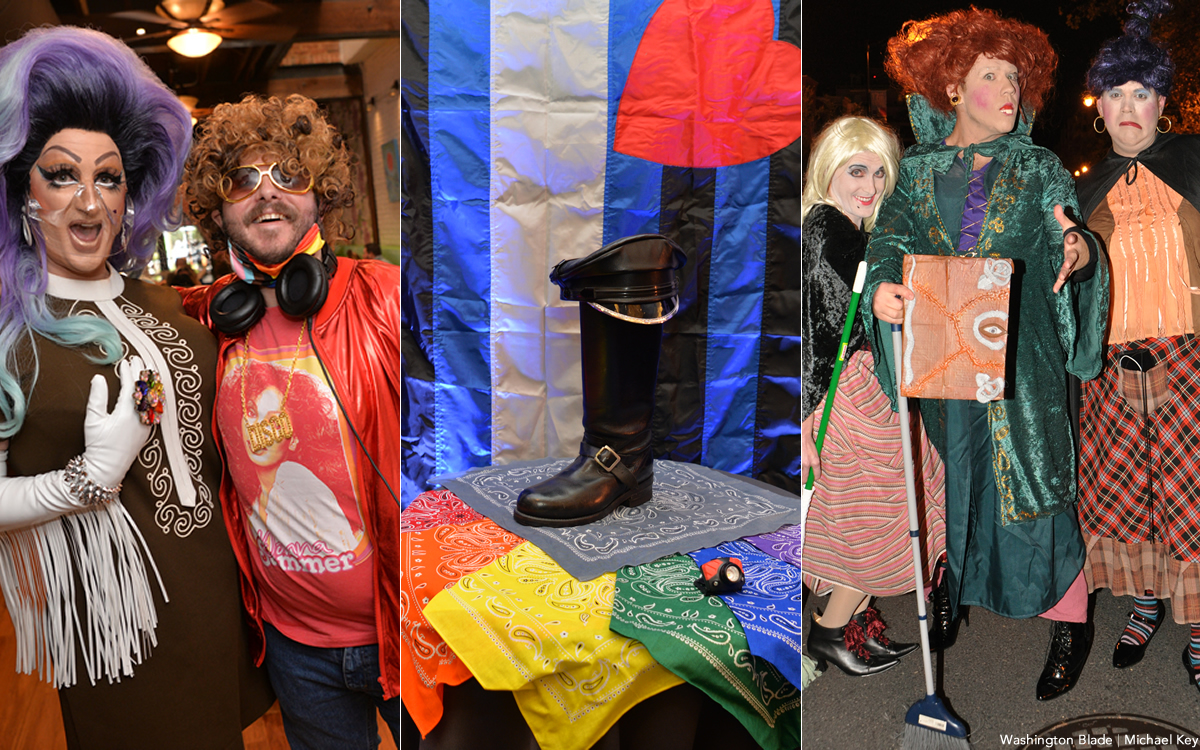 Below are our picks for some of the most fun and creative things to do this week in the DMV that are of special interest to the LGBTQ community.
---
Monday Night Skating: Summer's Song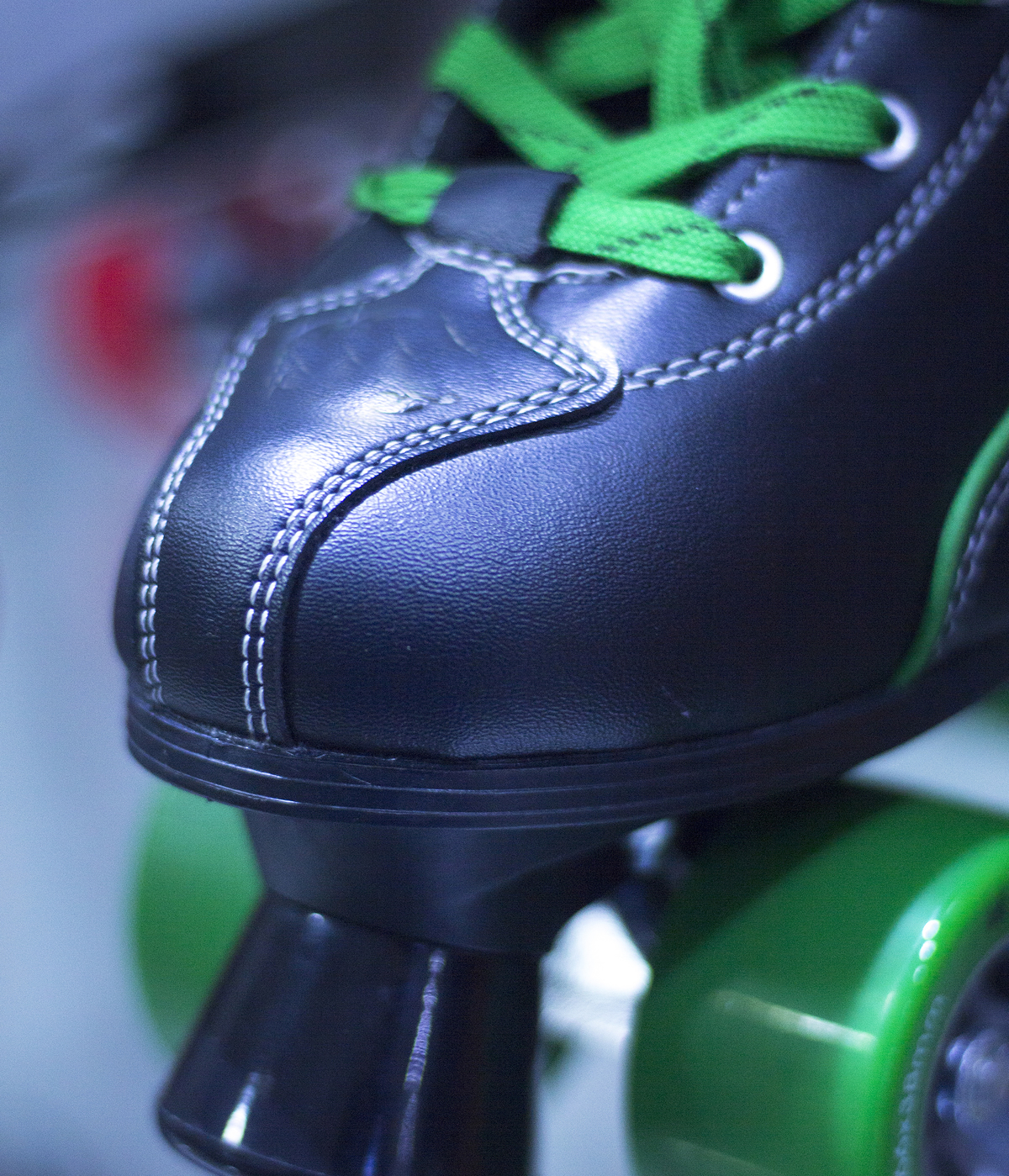 Monday, Sept. 26
7:30-9:30 p.m.
Laurel Skate Center
9890 Brewers Court
Laurel, Md.
Facebook
Monday Night Skating celebrates a fond farewell to summer with beachwear and big hats with "Summer's Song." They encourage you to break out your summer beachwear, big glam shades, flip flops, pool noodles, floaties, and summer attire for a night of skating in Laurel.
---
Reign: Let the Good Times Rule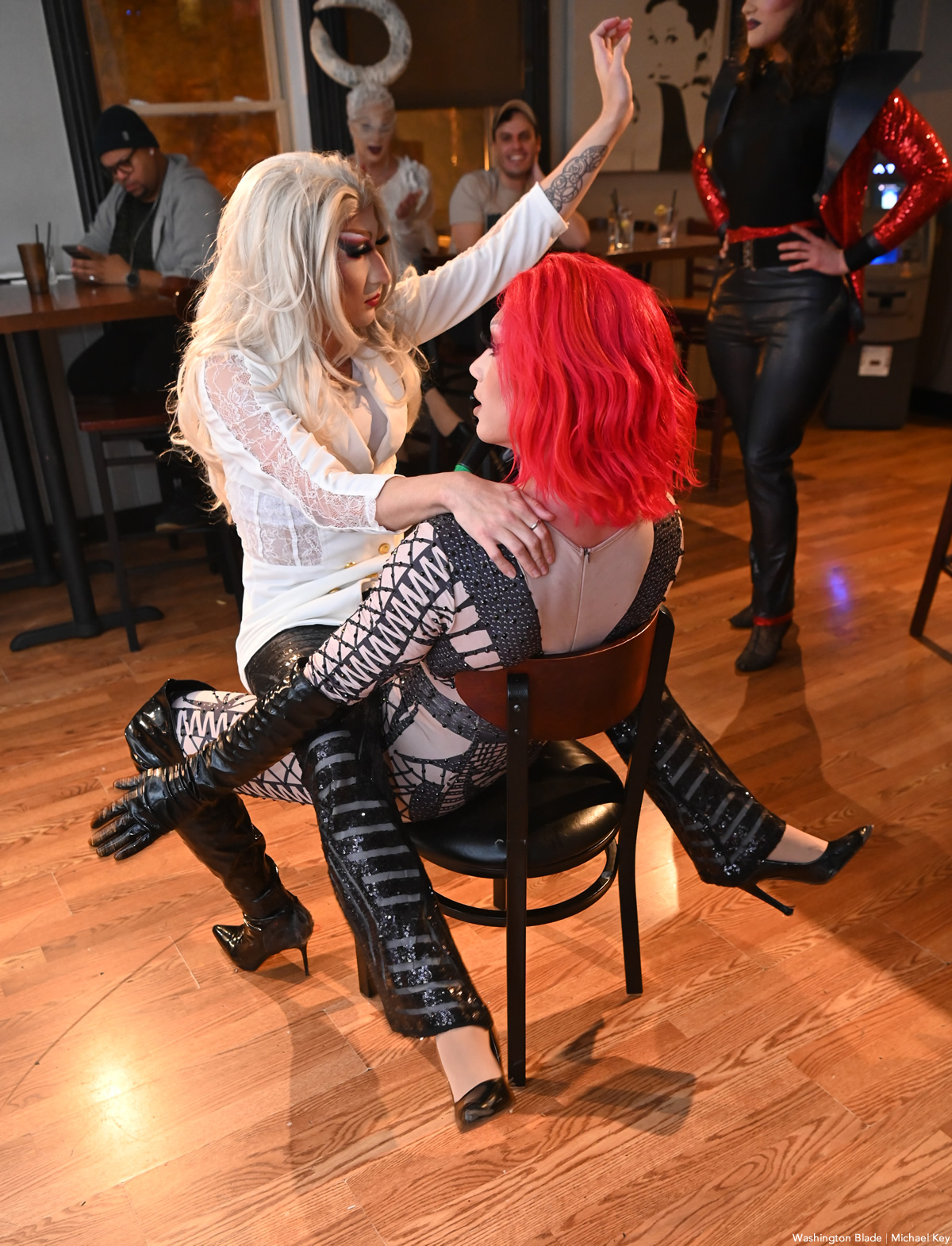 Monday, Sept. 26
8-11 p.m.
DIK Bar
1637 17th Street, N.W. (second floor)
Facebook
Logan Stone, Dabatha Christie and Hennessey host a fun-filled drag show at Dupont Italian Kitchen.
---
UTICA at Pitchers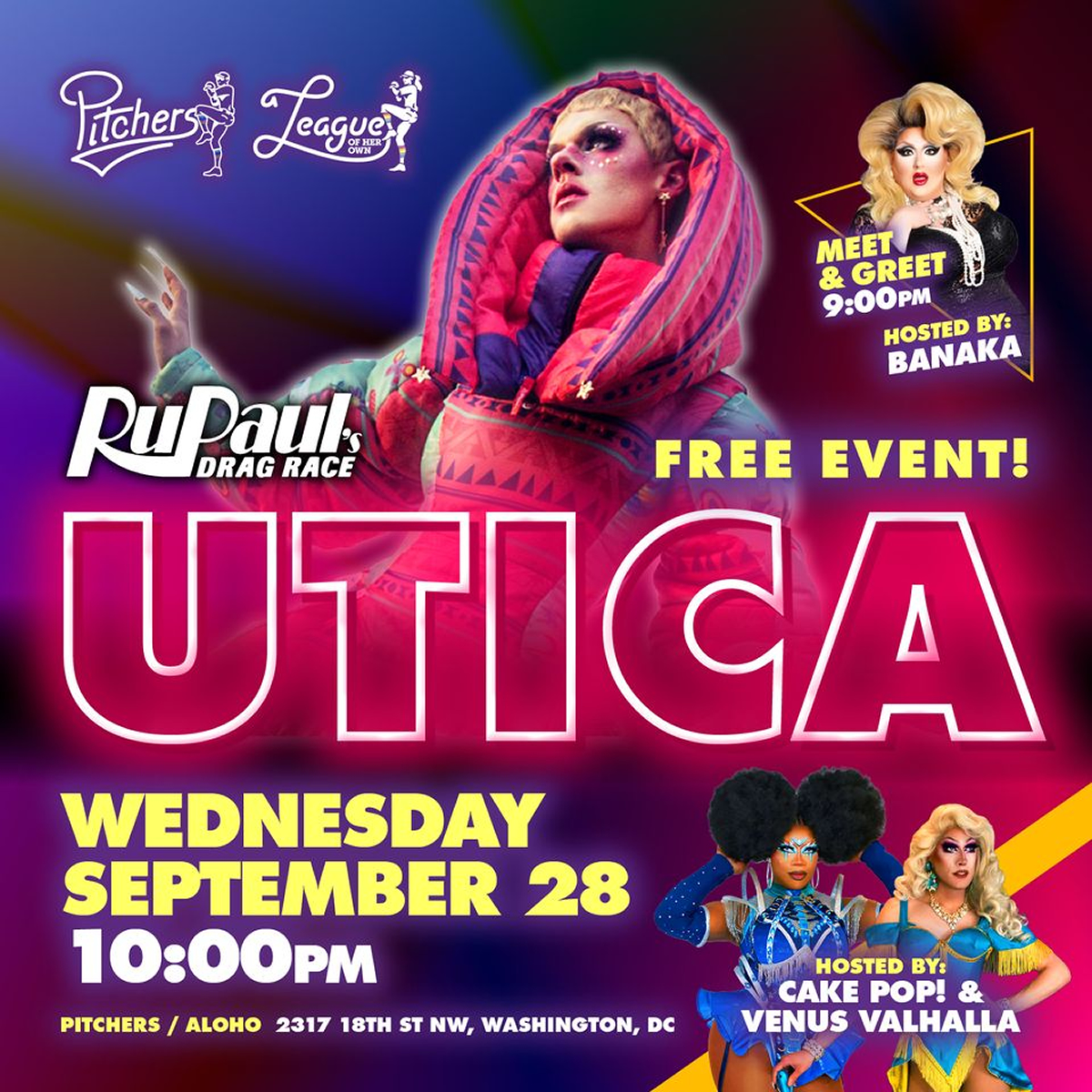 Wednesday, Sept. 28
8 p.m.
Pitchers DC
2317 18th Street, N.W.
Facebook
Utica of RuPaul's Drag Race season 13 will perform at Pitchers on Wednesday in a show hosted by Cake and Venus Valhalla. There will be a meet and greet hosted by Ba'naka starting at 9 p.m. at this free event.
---
Queens of King Street at the Movies: Bros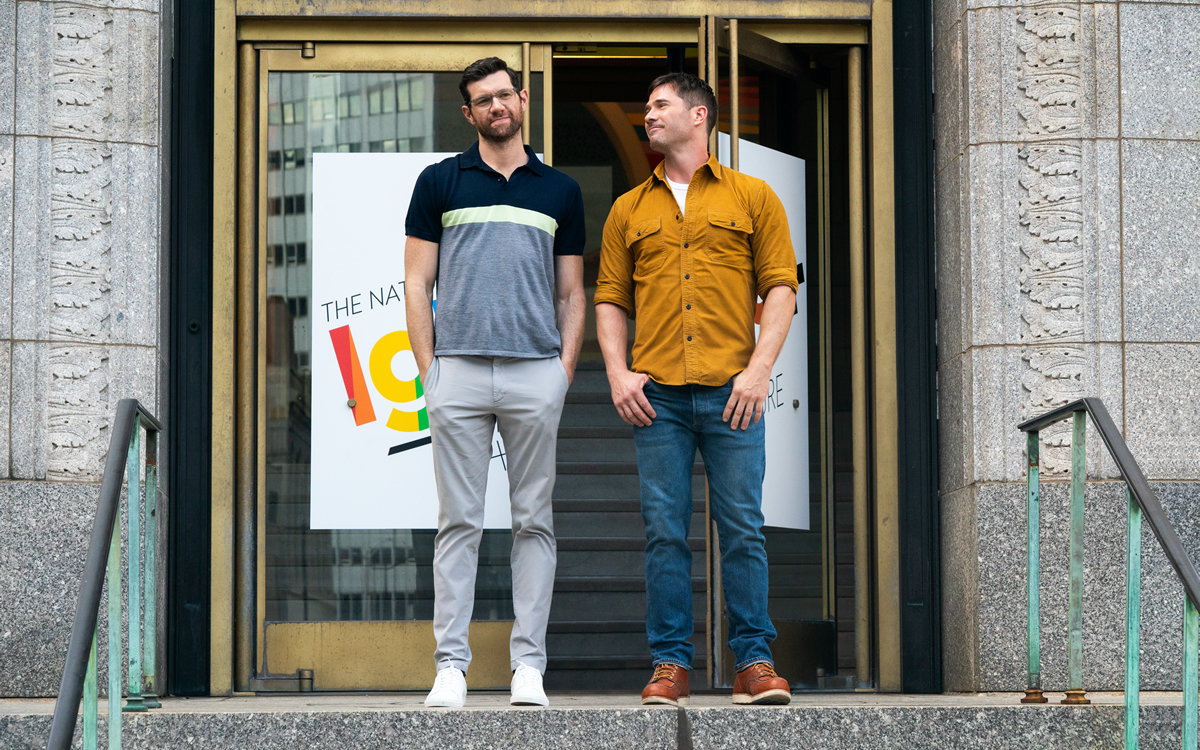 Thursday, Sept. 29
8 p.m.
AMC Hoffman Movie Theater
206 Swamp Fox Road
Alexandria, Va.
Facebook
Catch a movie with the Queens of King Street in Alexandria, Va. on Thursday. On the screen this week: the 8 p.m. showing of "Bros."
---
Hocus Pocus 2 Watch Party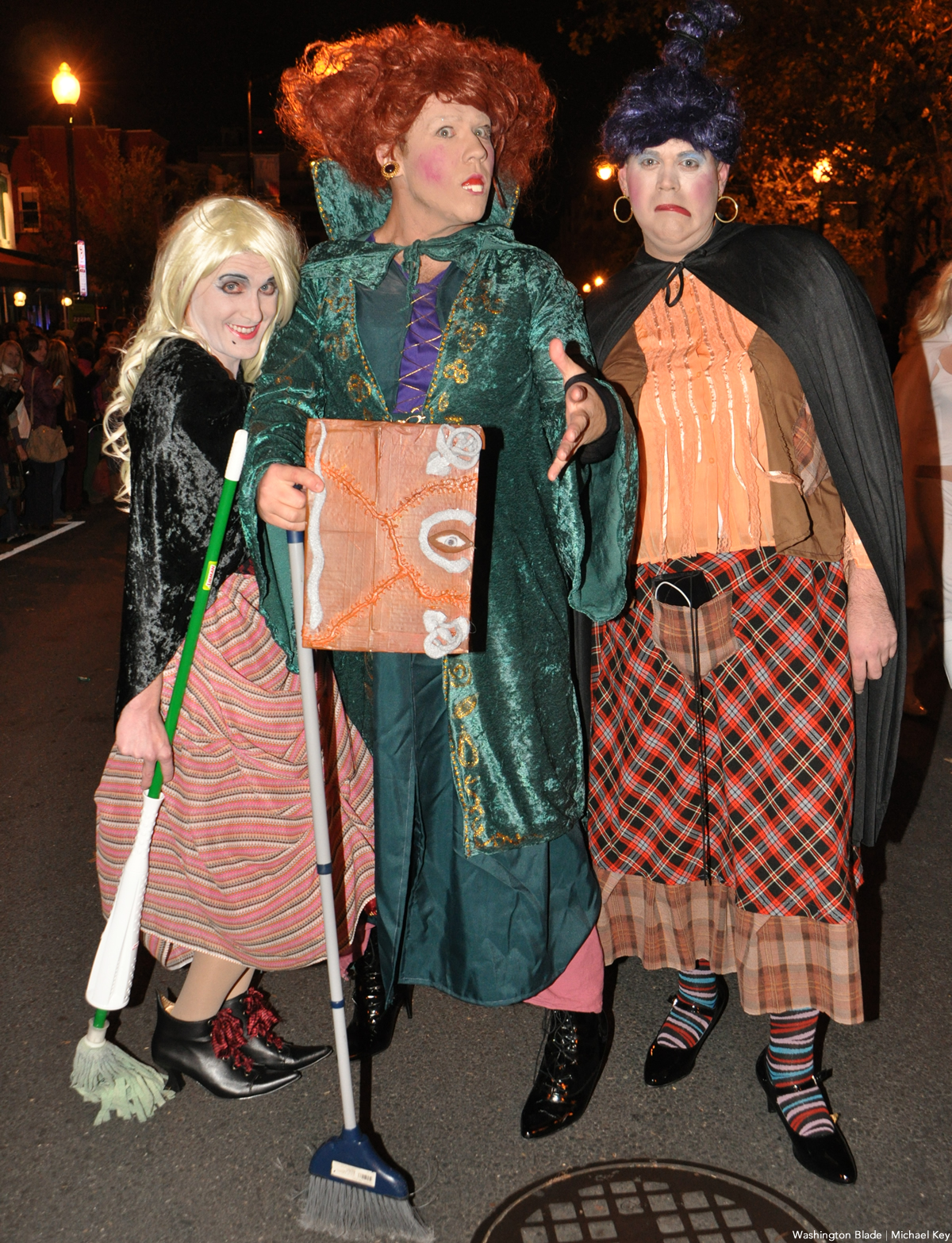 Friday, Sept. 30
9 p.m.
JR.'s Bar
1519 17th Street, N.W.
Facebook
Citrine hosts a watch party for the highly anticipated sequel to Hocus Pocus on Friday.
---
Crab Feast 8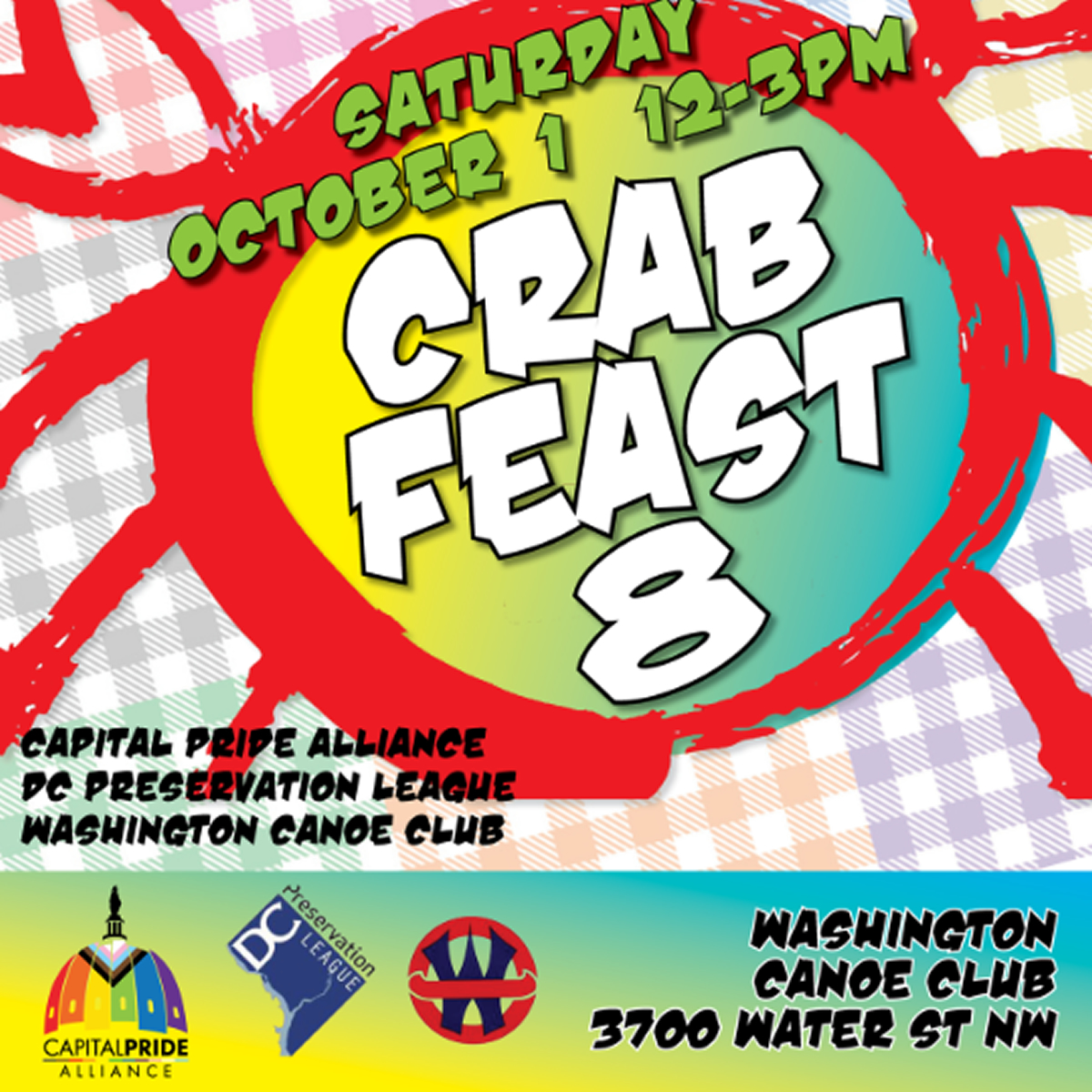 Saturday, Oct. 1
12-3 p.m.
Washington Canoe Club
3700 Water Street, N.W.
$75
Tickets
The Capital Pride Alliance and the DC Preservation League present Crab Feast 8. Tickets include all-you-can-eat crabs, shrimp, corn on the cob, hot dogs and ice cream.
---
Eek! A Leatherman!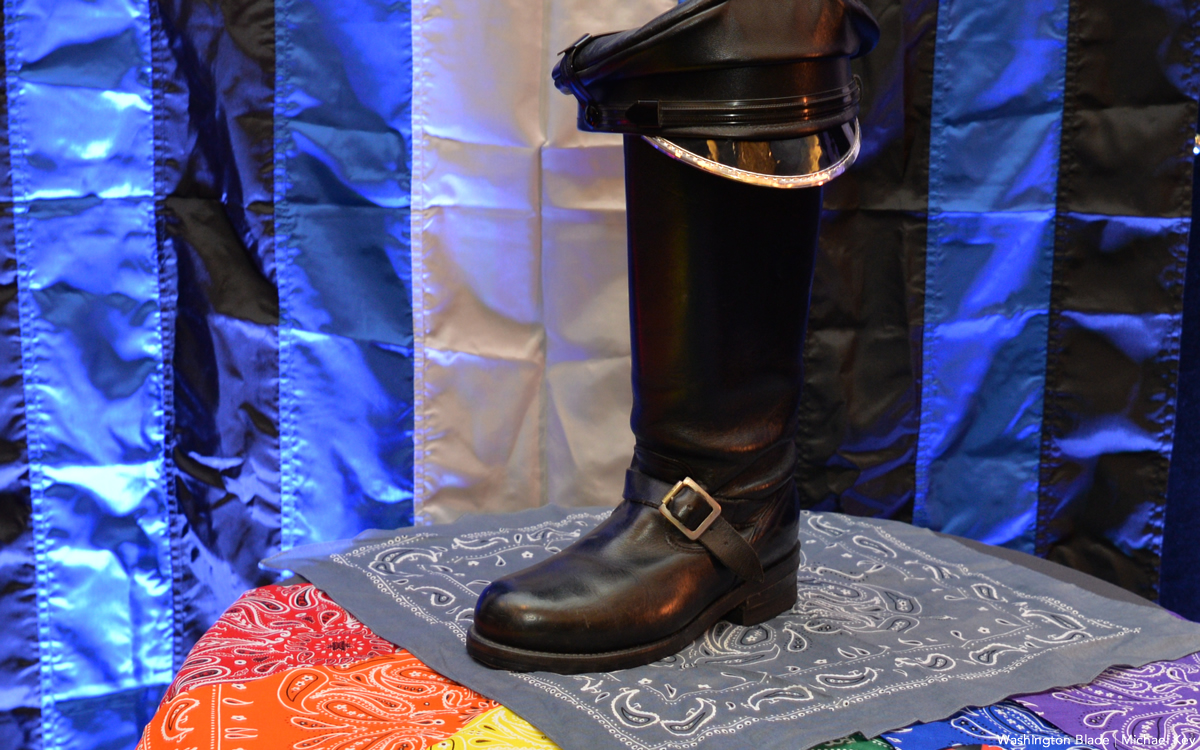 Saturday, Oct. 1
9 p.m.
Uproar Lounge & Restaurant
639 Florida Avenue, N.W.
Facebook
The Highwaymen TNT invite you to a bar night at Uproar with treats and Jello shooters. It is a cash function evening.
---
The B52s at The Anthem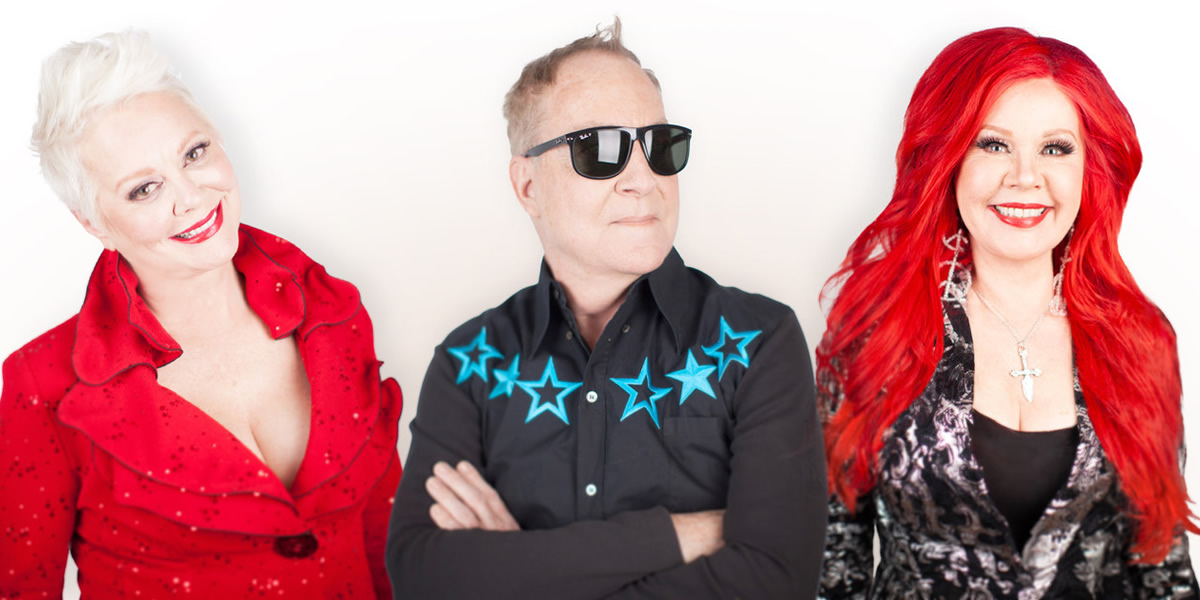 Saturday, Oct. 1
7:30 p.m.
The Anthem
901 Wharf Street, S.W.
$75-$175
Facebook | Tickets
The B52s & KC and the Sunshine Band perform at The Anthem on Saturday. get your tickets while you still can!
---
Domingø's Got Talent Presenta: FABULOSÉ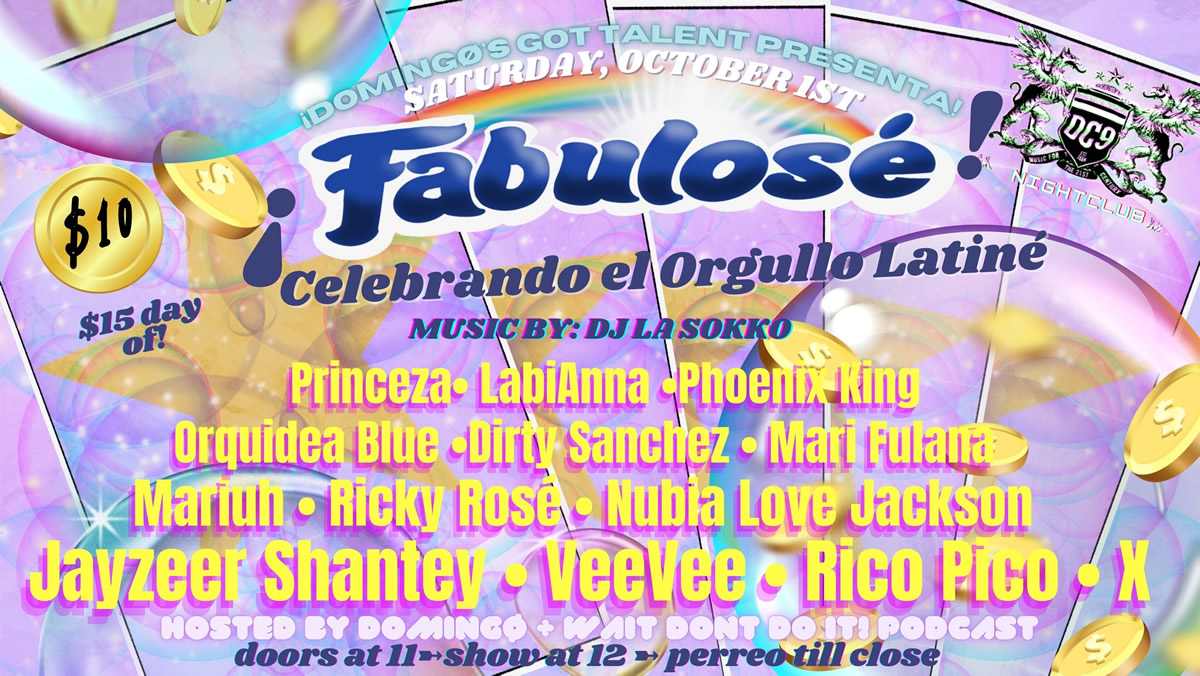 Saturday, Oct. 1
11 p.m.
DC9 Nightclub
1940 9th Street, N.W.
$10 advance / $15 door
Facebook
Domingø hosts a night with music by La Sokko: a "latiné drag show and dance party celebrating the rich and vast diaspora of latinidad."
---
Broadway Brunch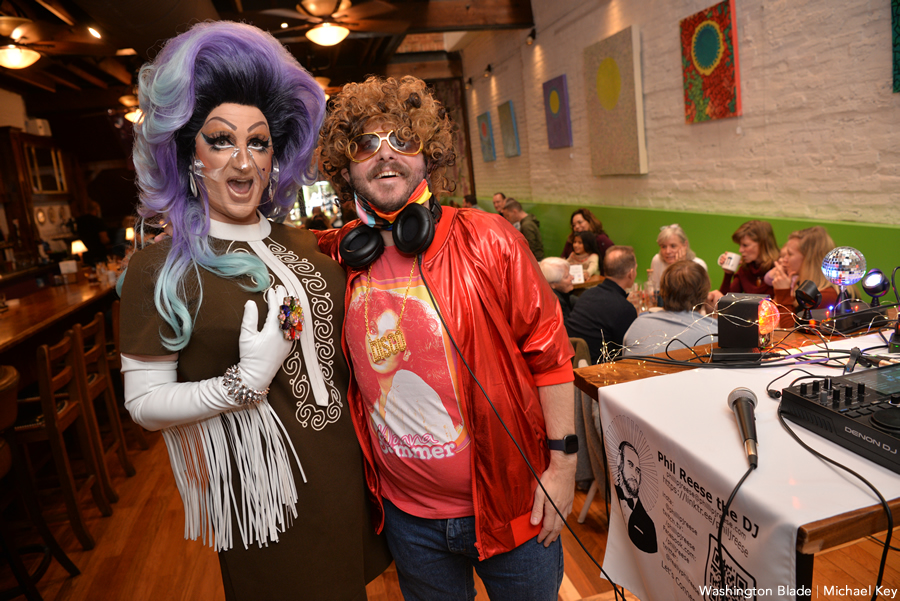 Sunday, Oct. 2
10 a.m. – 3 p.m.
Crazy Aunt Helen's
713 8th Street, S.E.
Website
Join Tara Hoot and DJ Phil Reese for treats, toons and twirls at Crazy Aunt Helen's Broadway Brunch on Sunday.
---
PHOTOS: Virginia Pridefest
Richmond LGBTQ celebration held on Brown's Island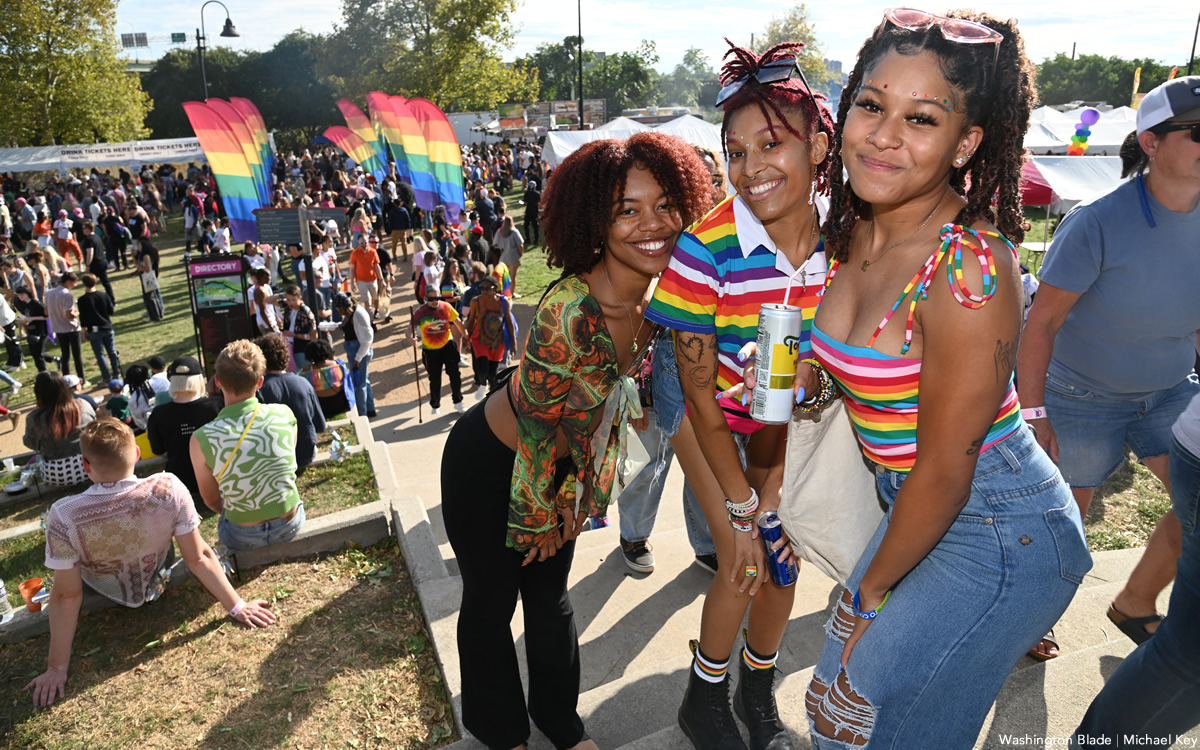 The 2022 Virginia Pridefest was held on Brown's Island in Richmond, Va. on Saturday, Sept. 24.
(Washington Blade photos by Michael Key)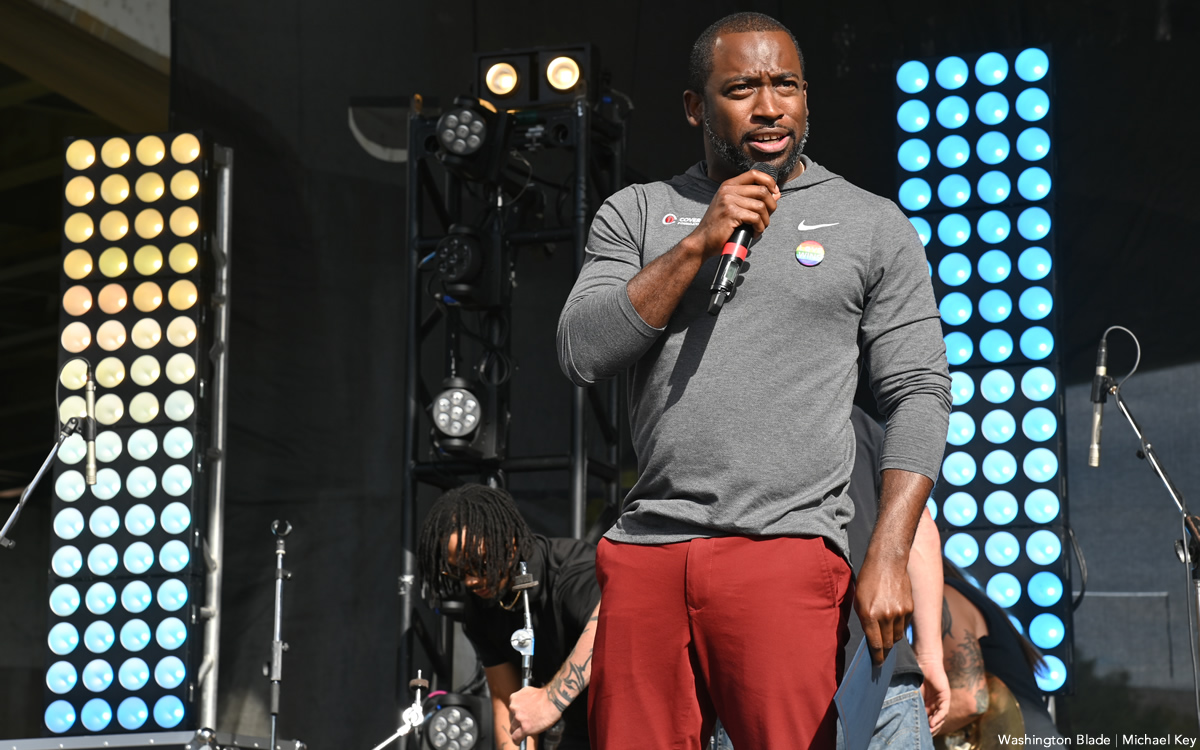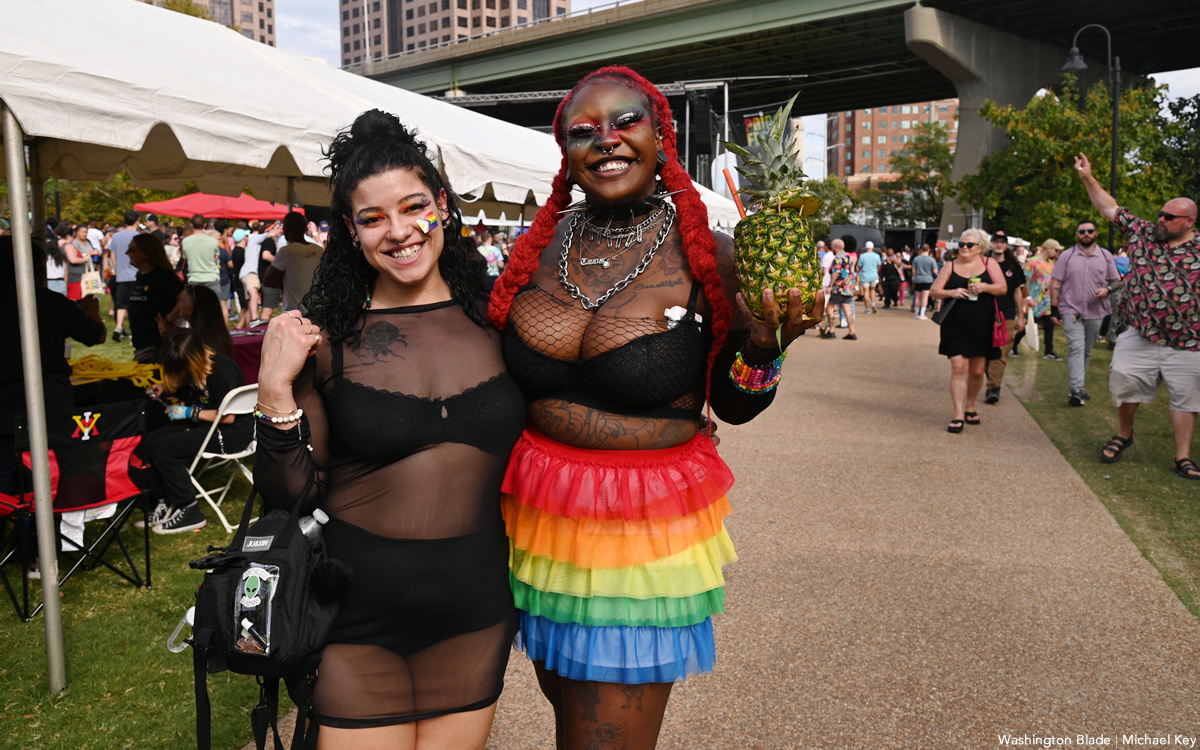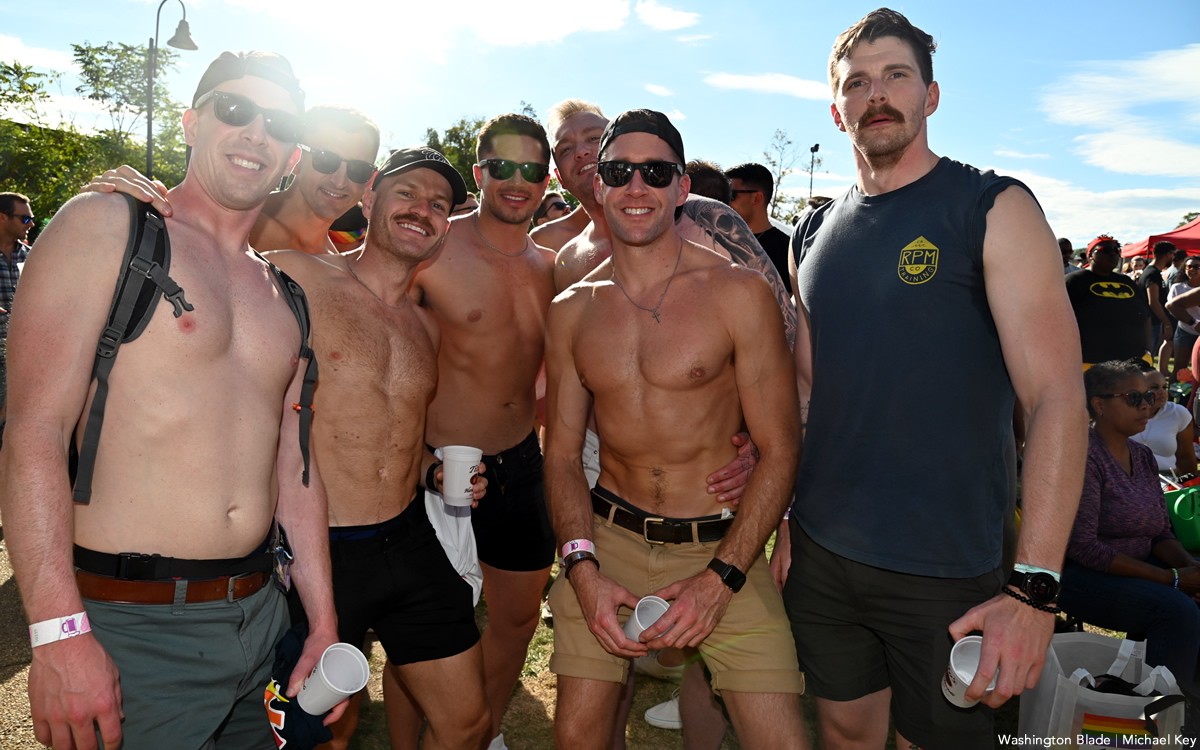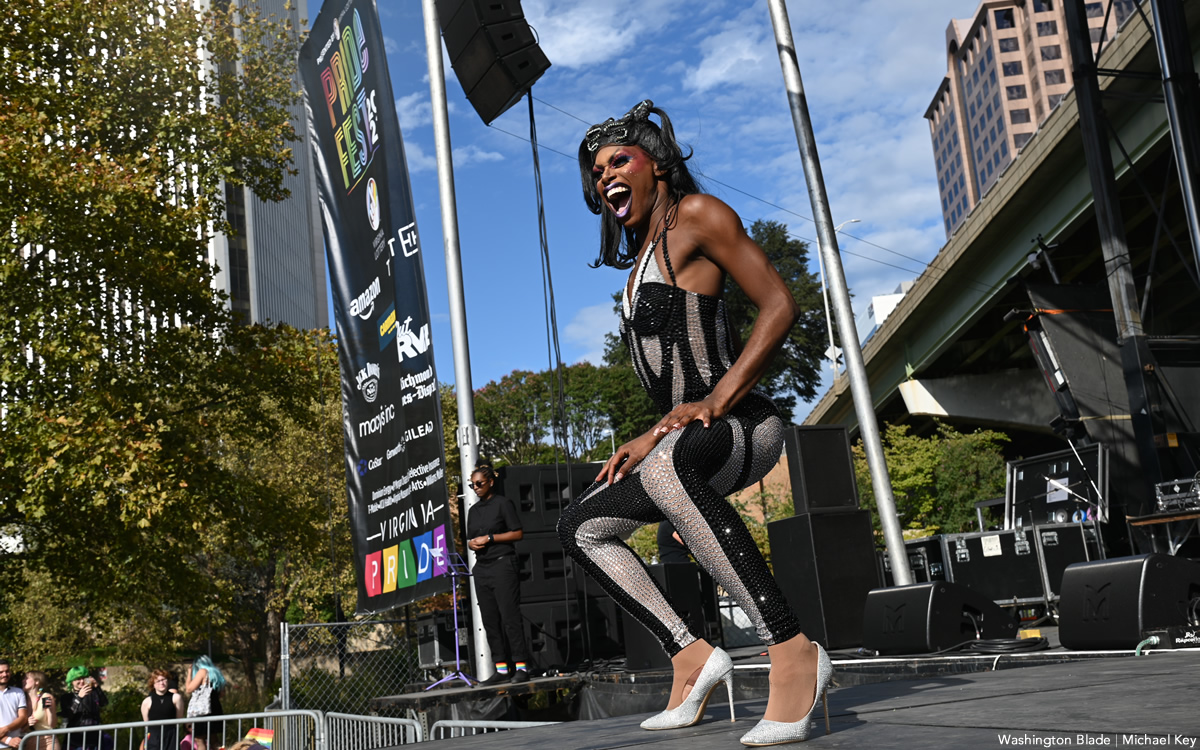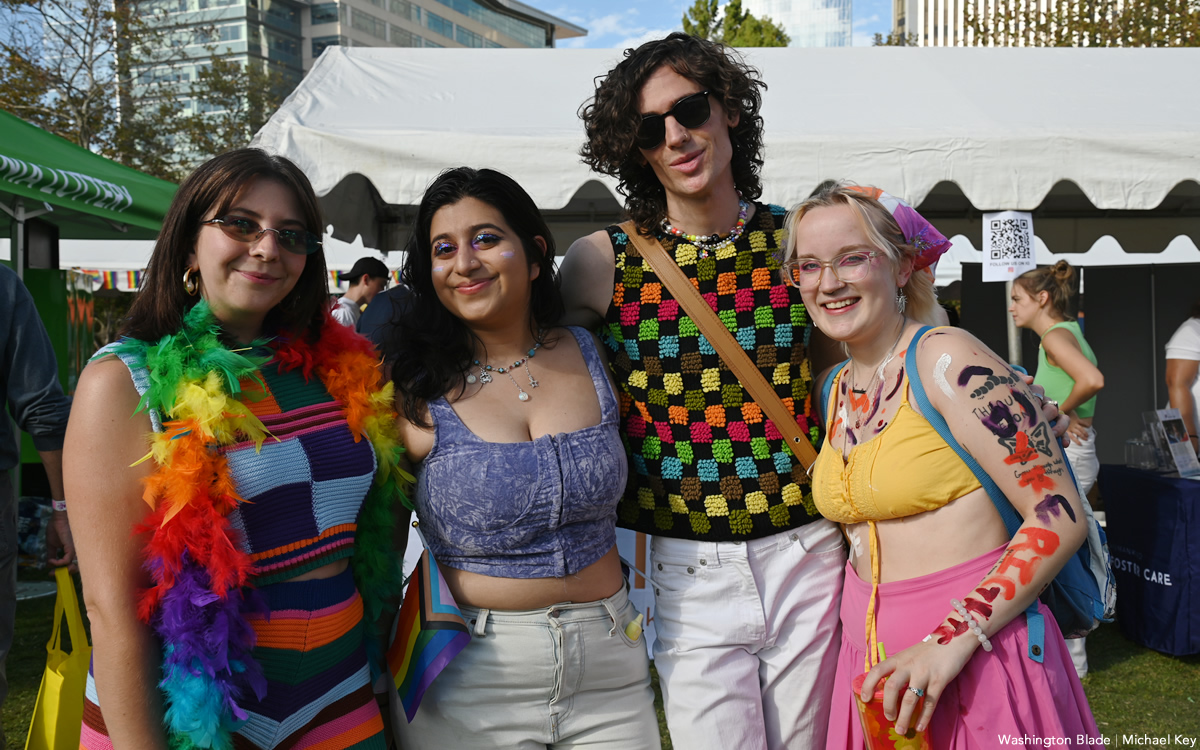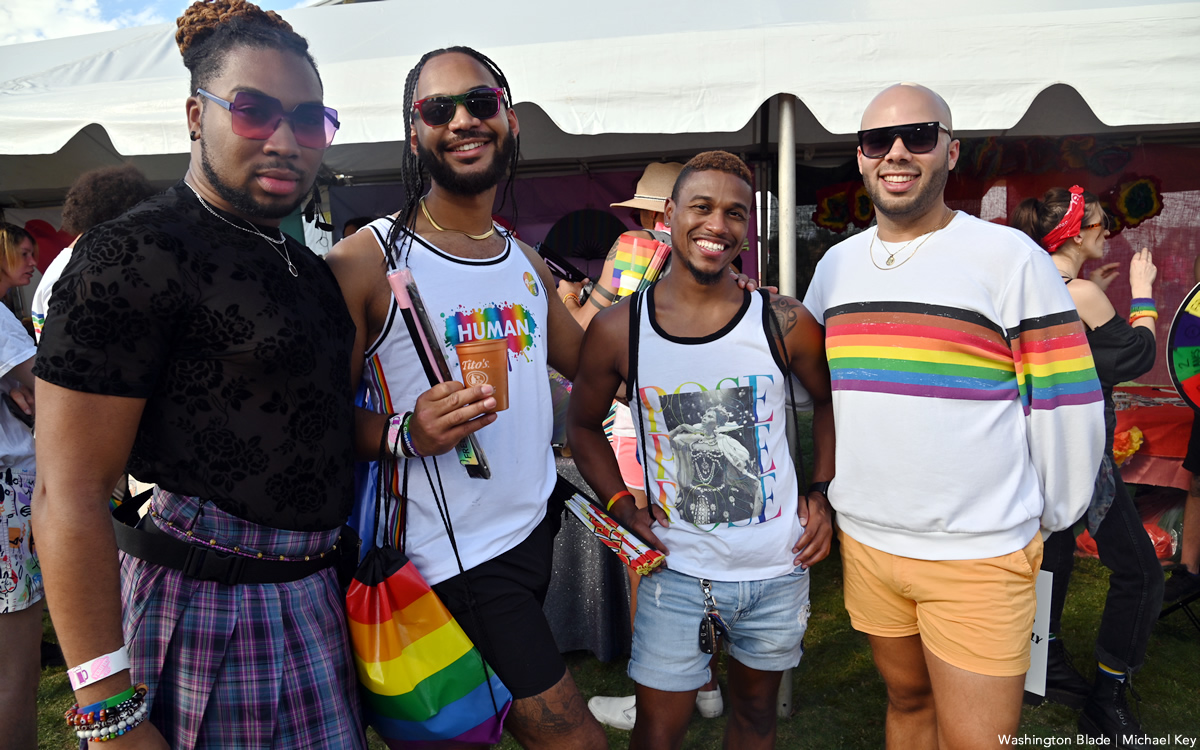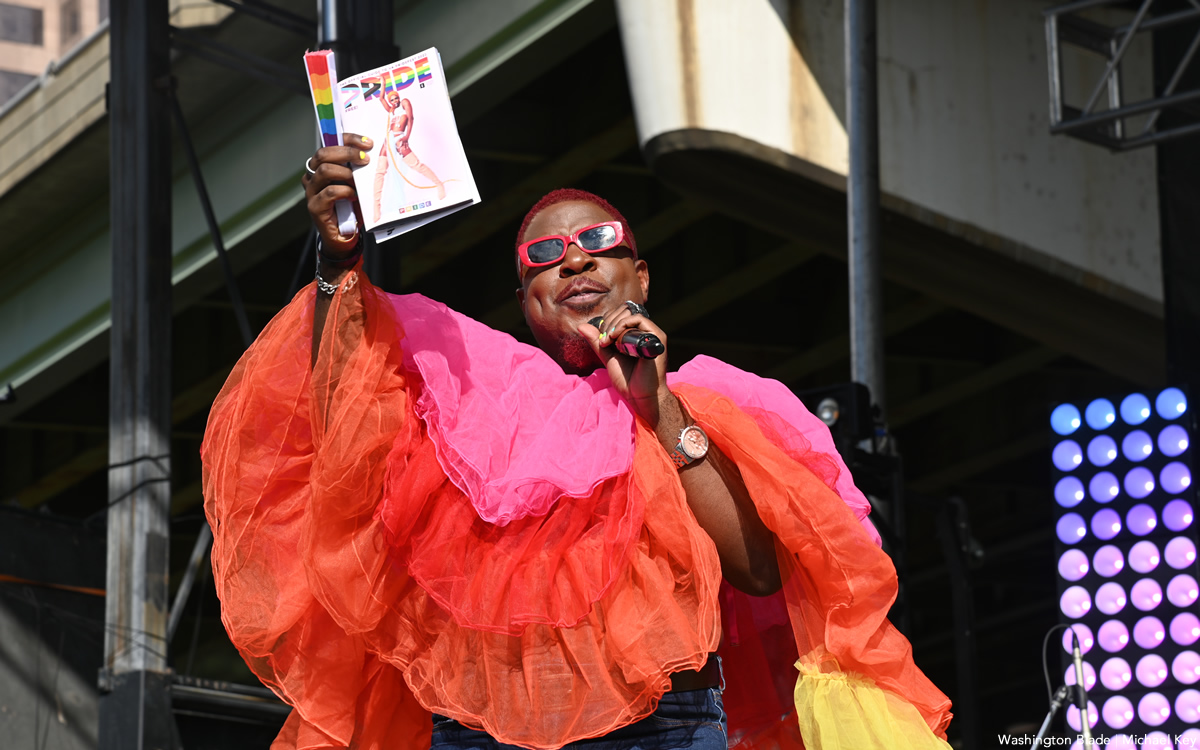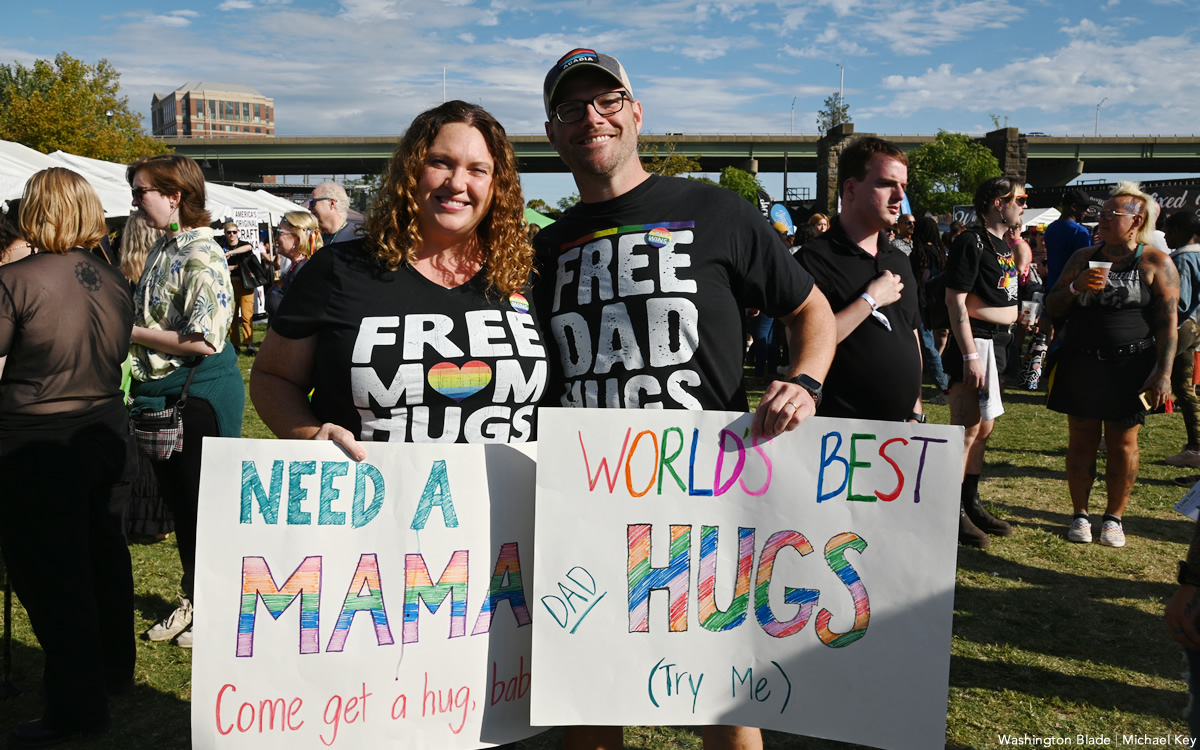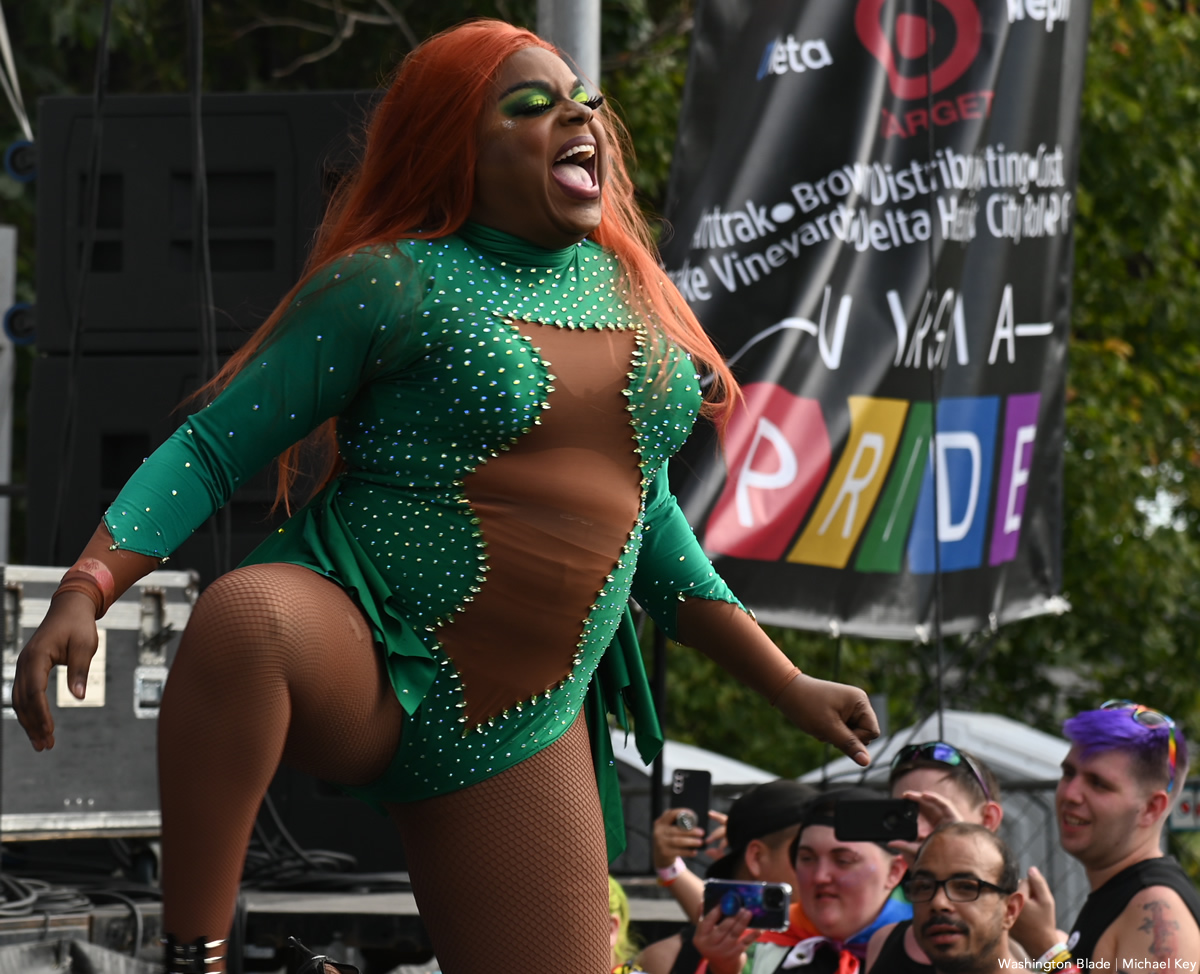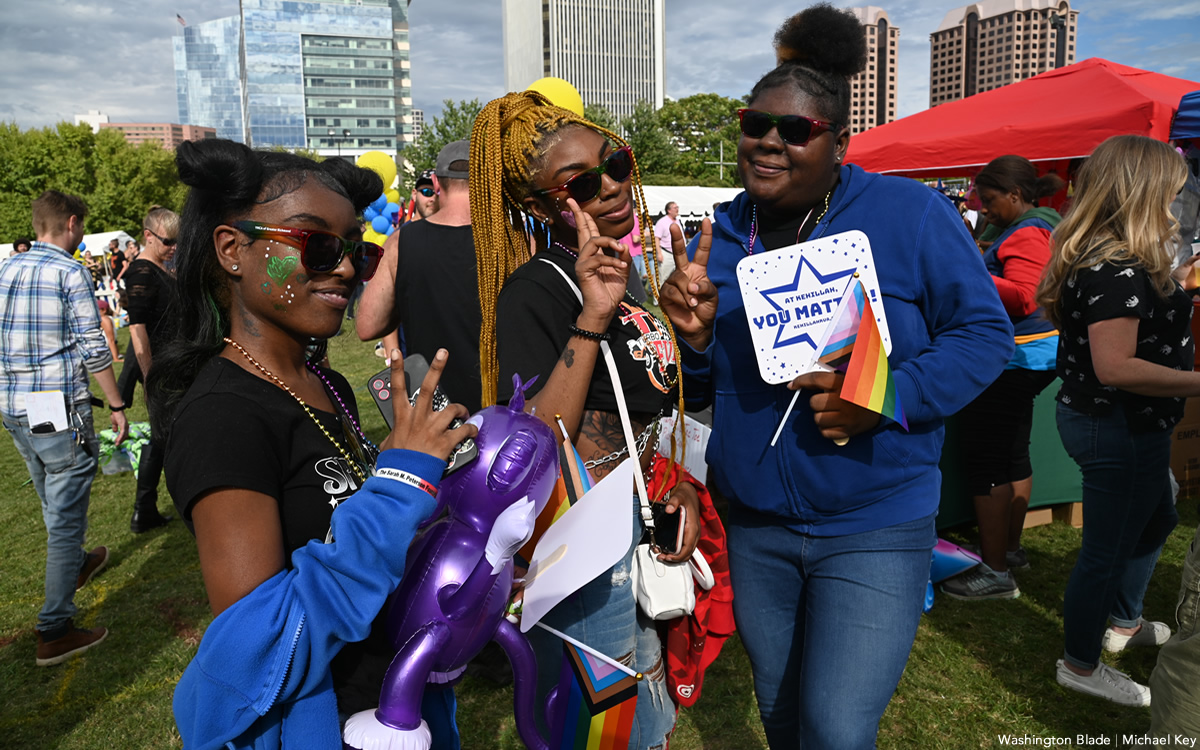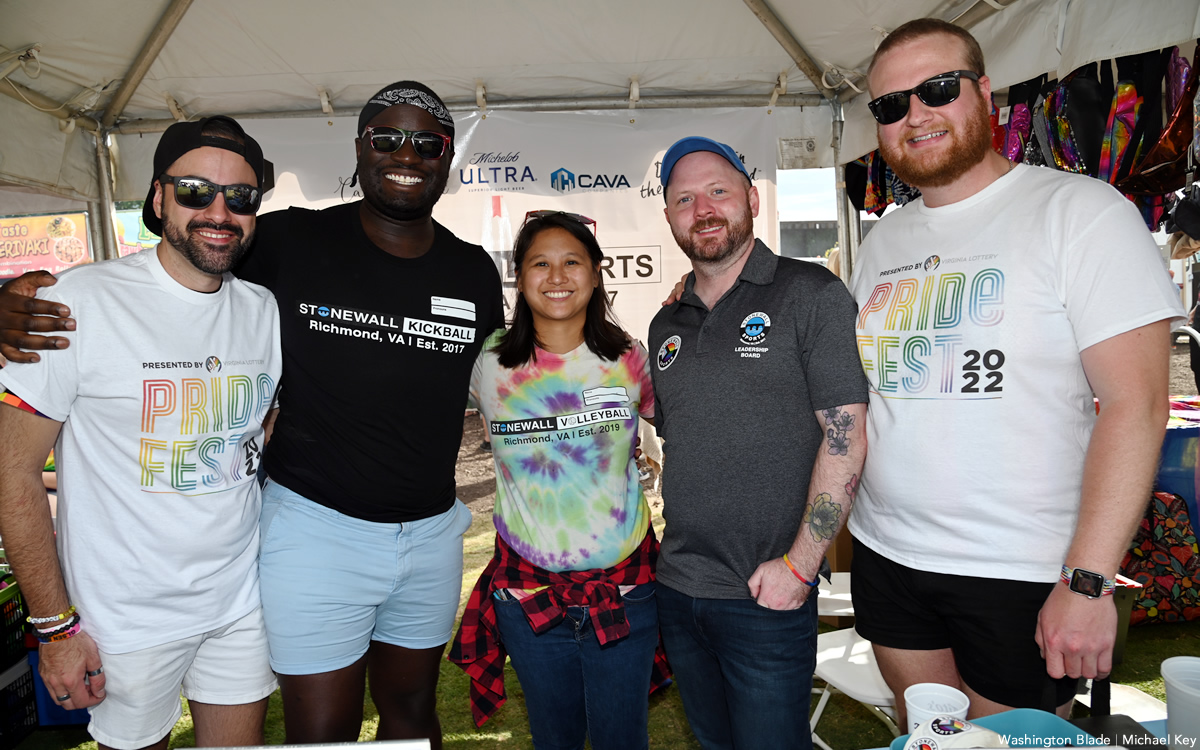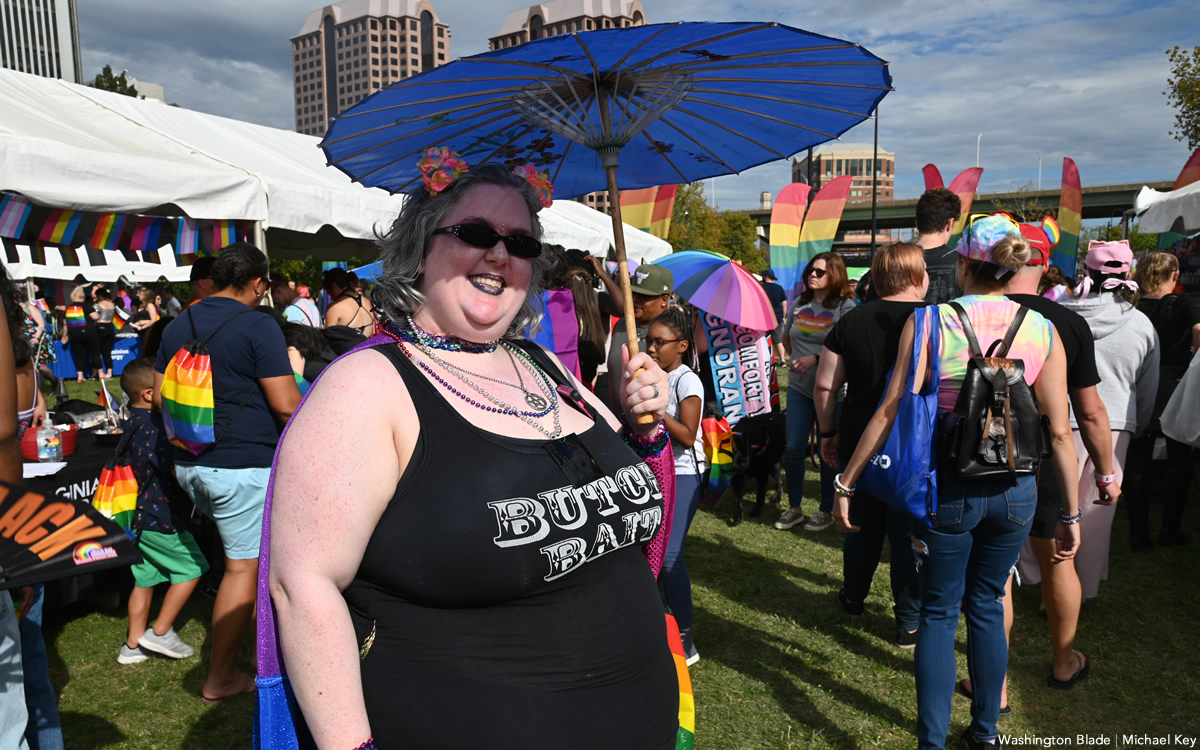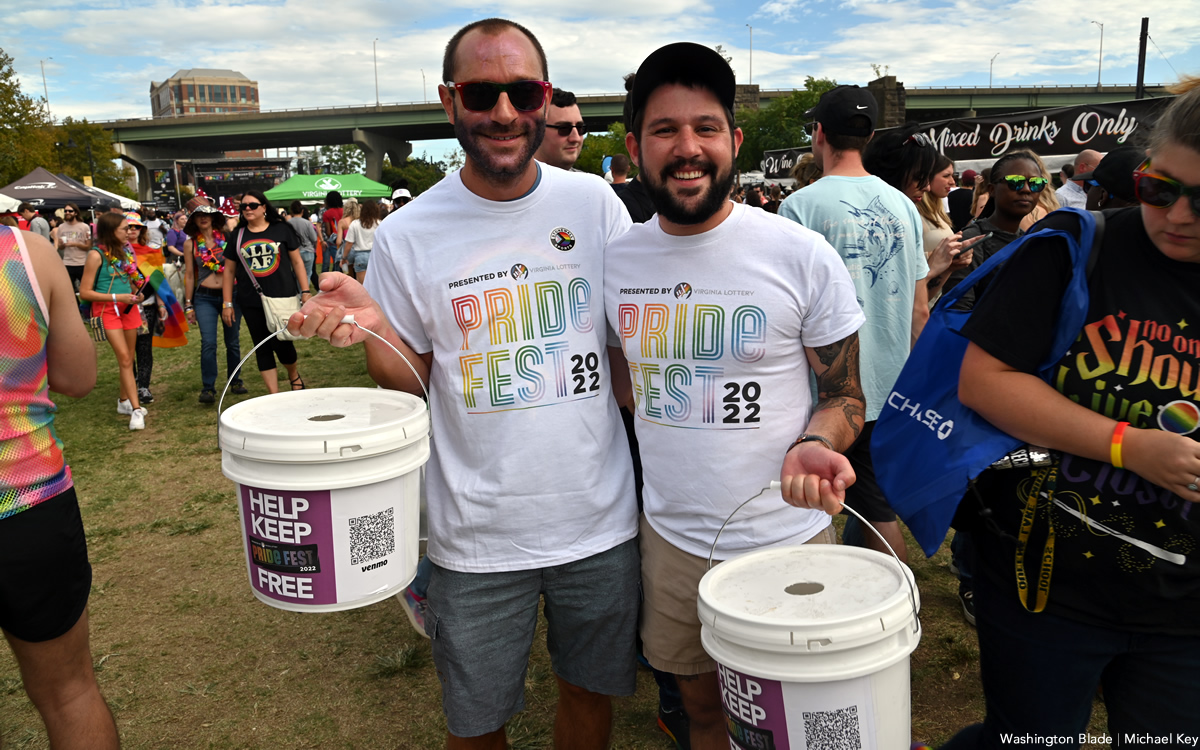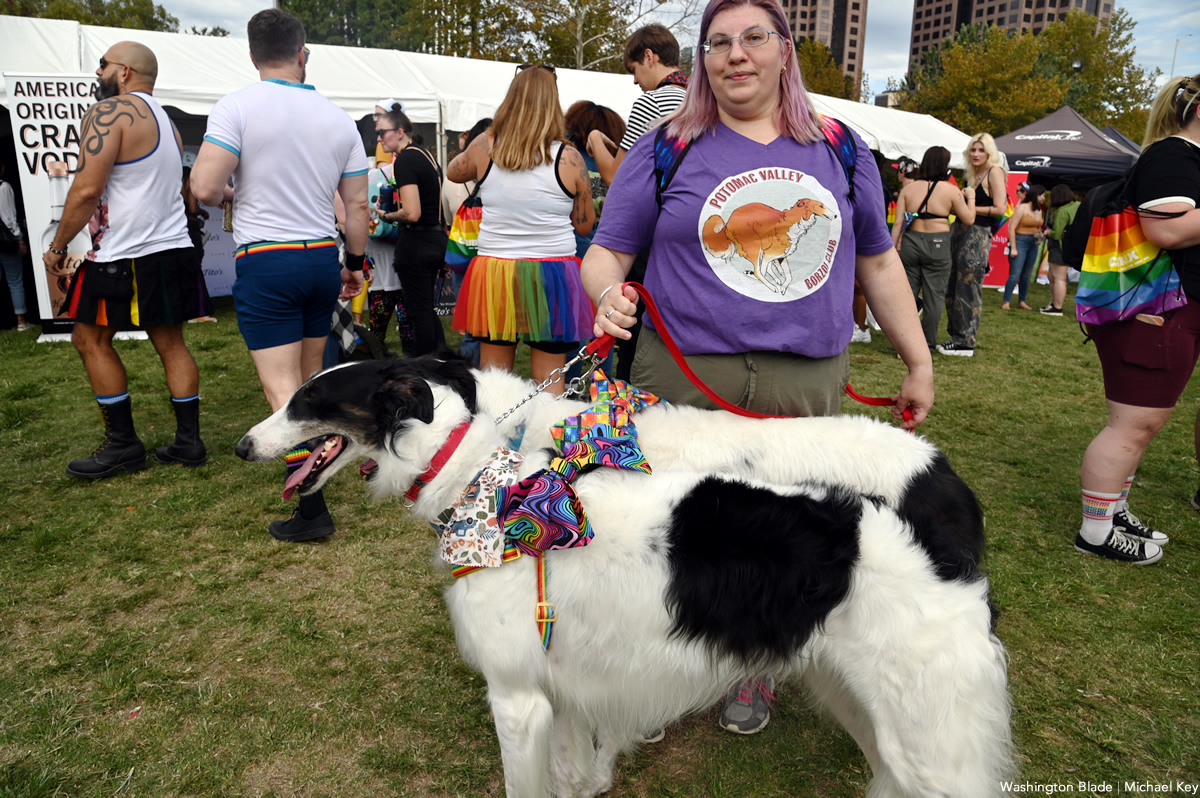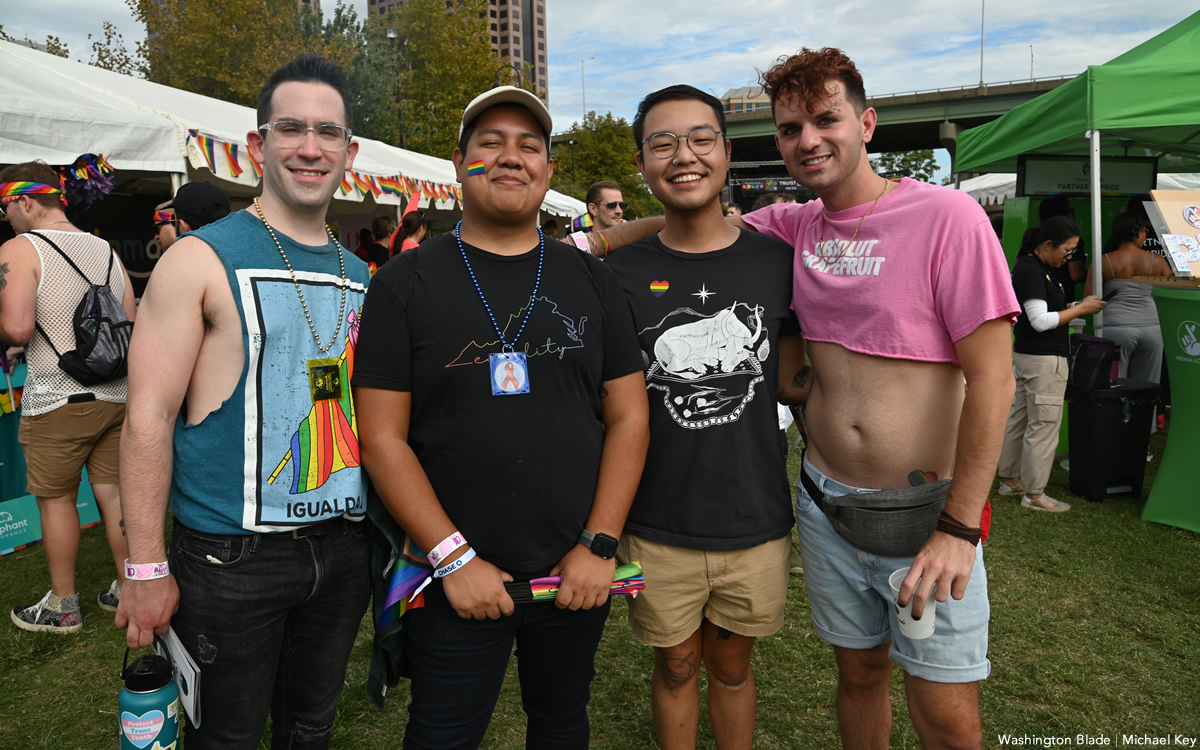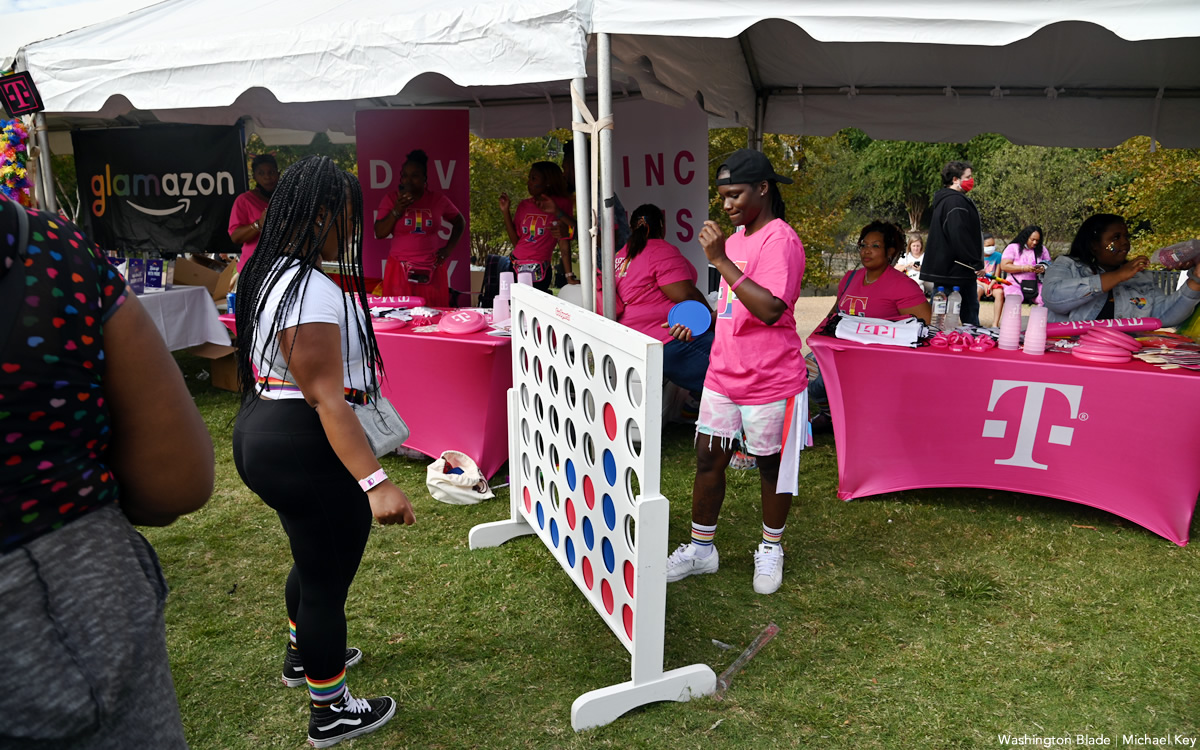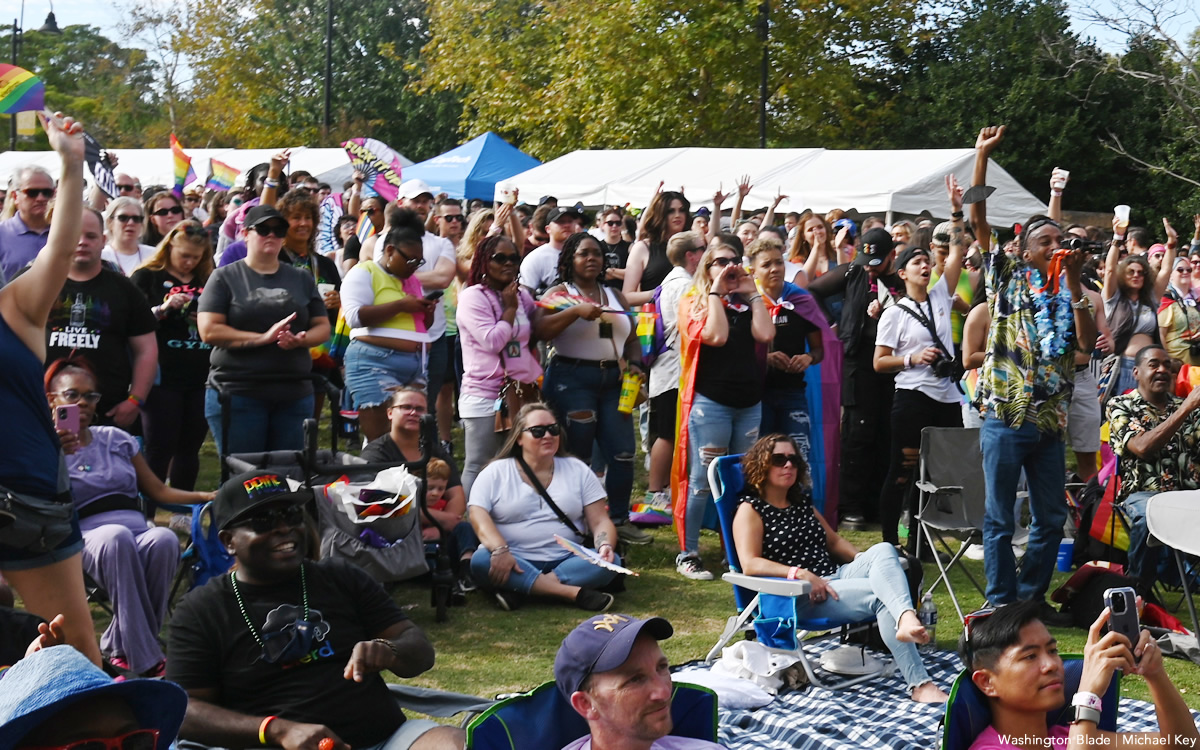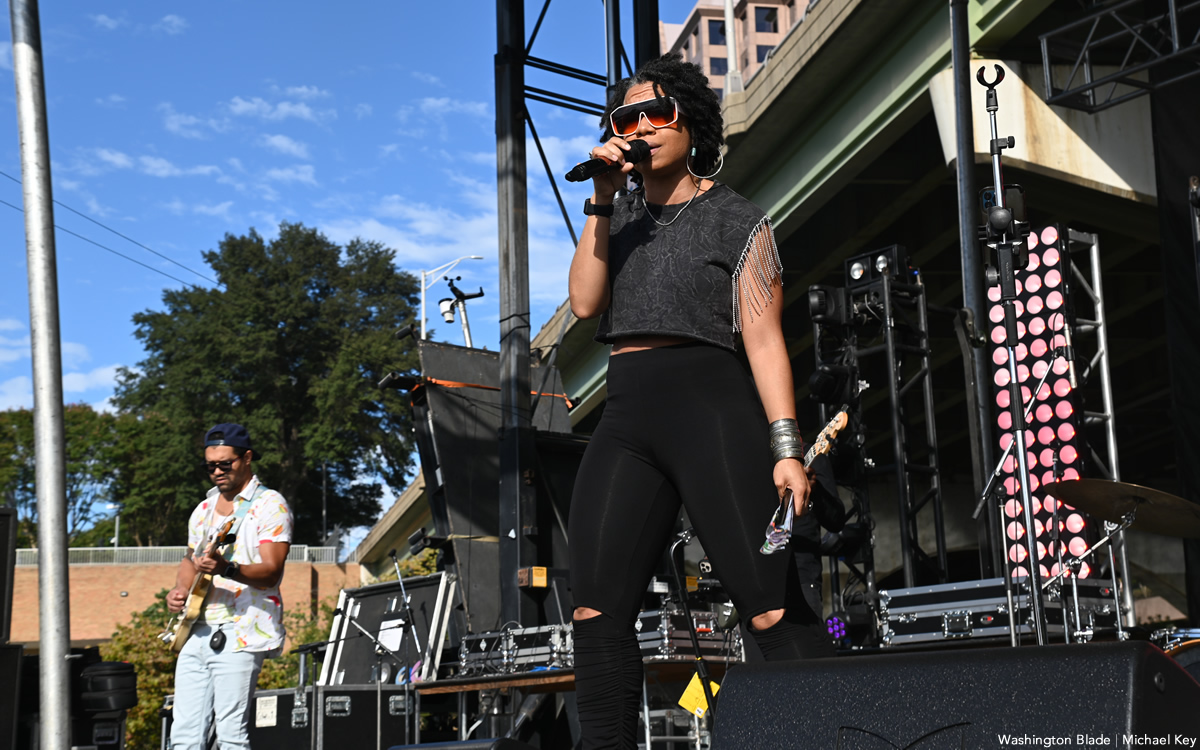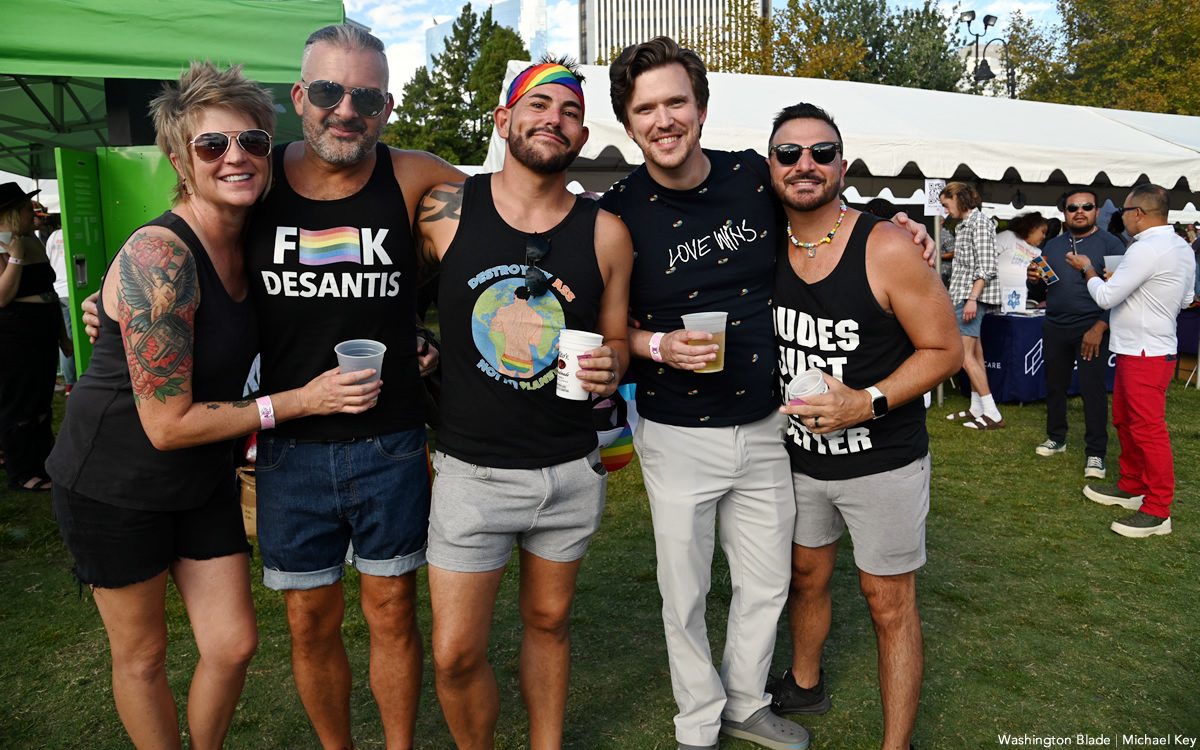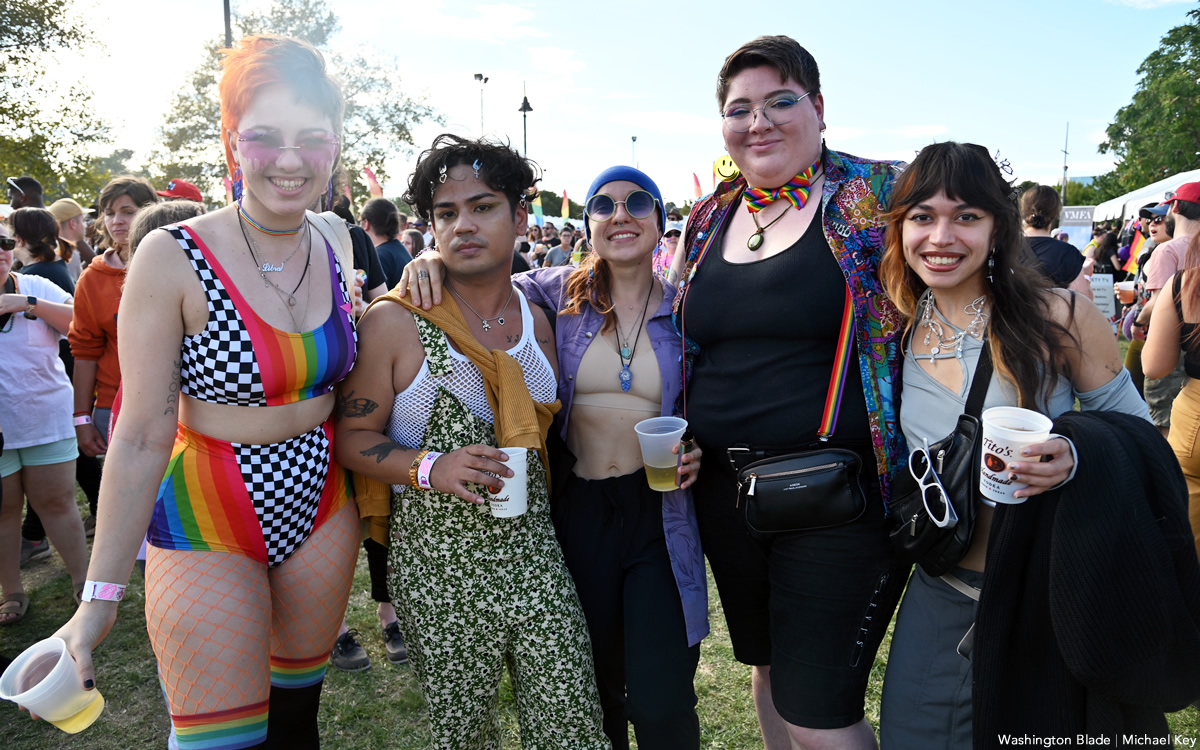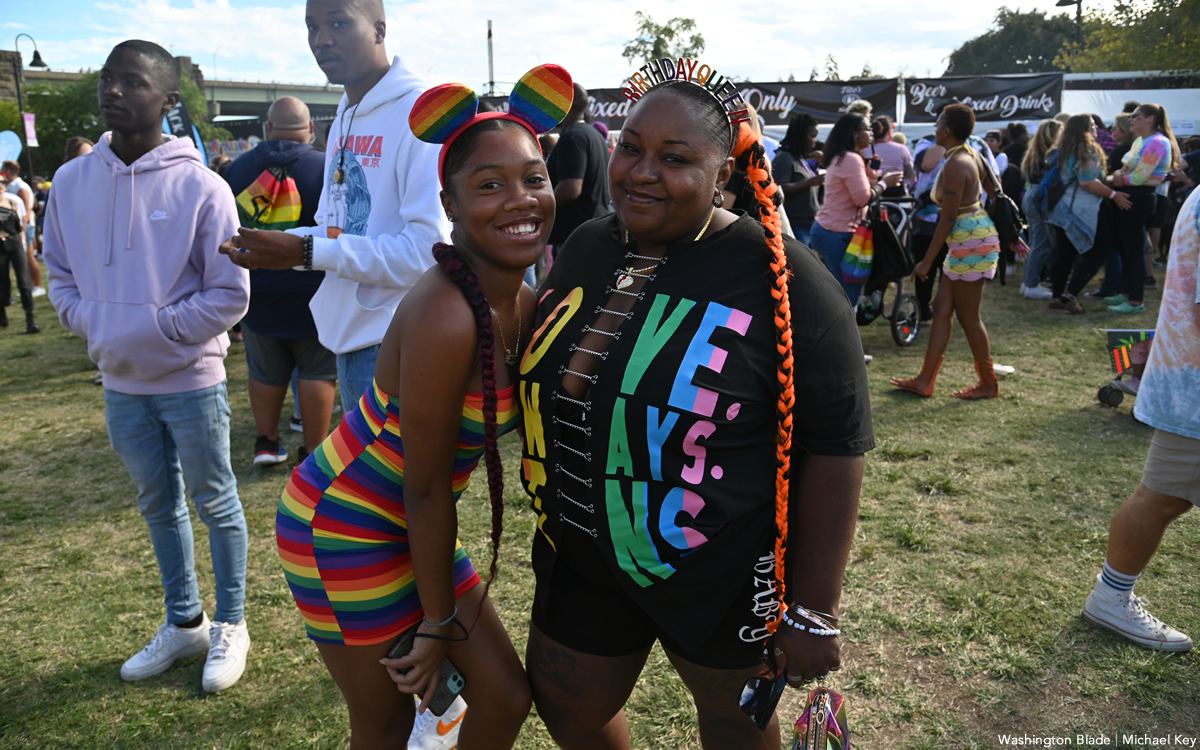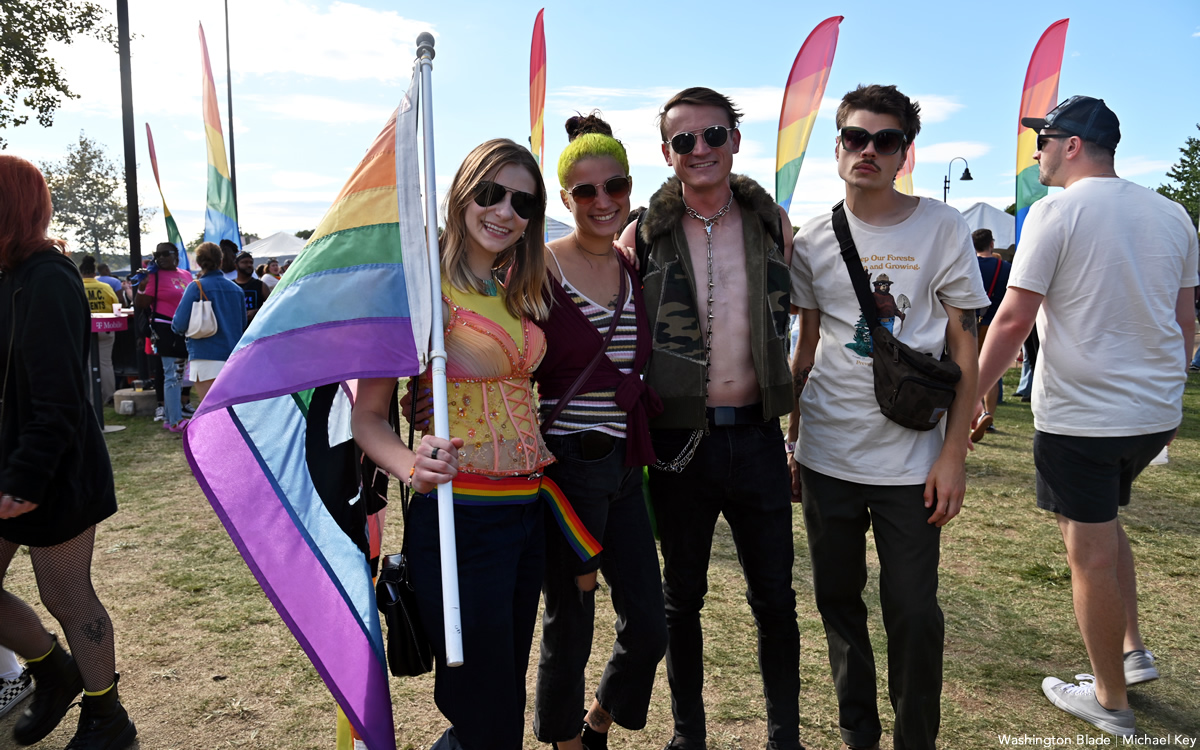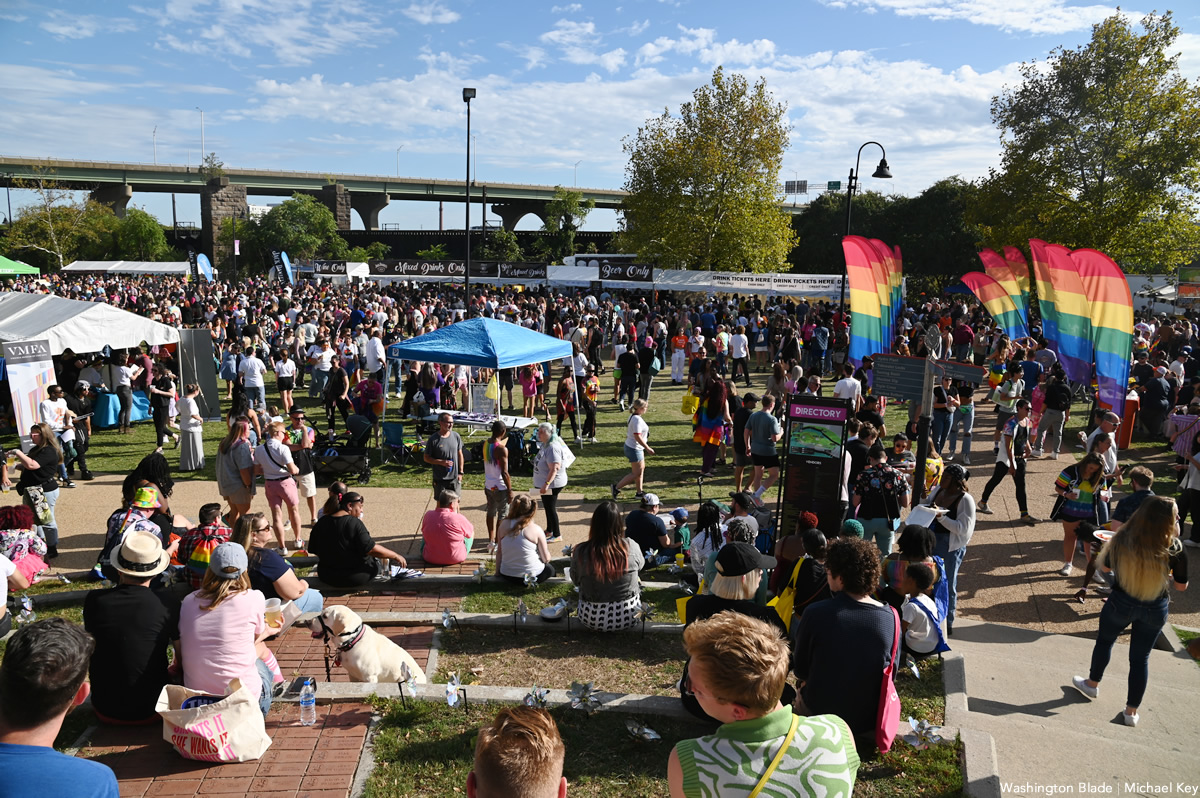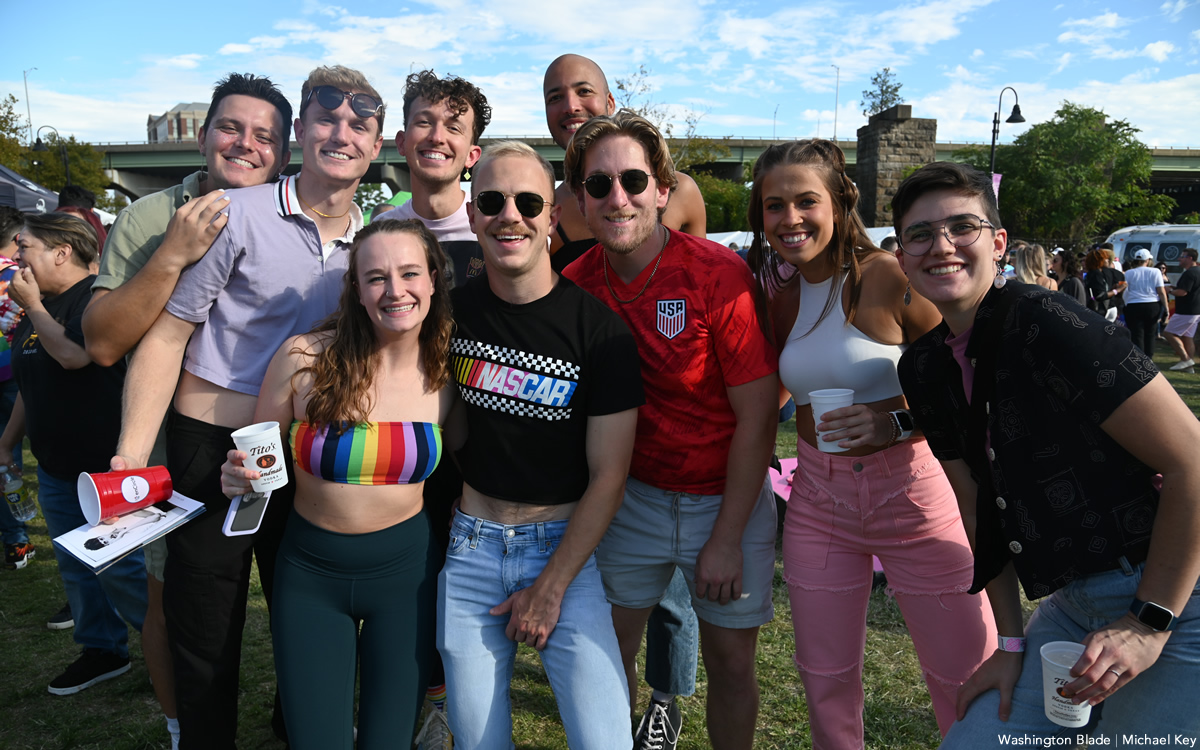 PHOTOS: SMYAL Fall Brunch
25th annual event raises money for LGBTQ youth services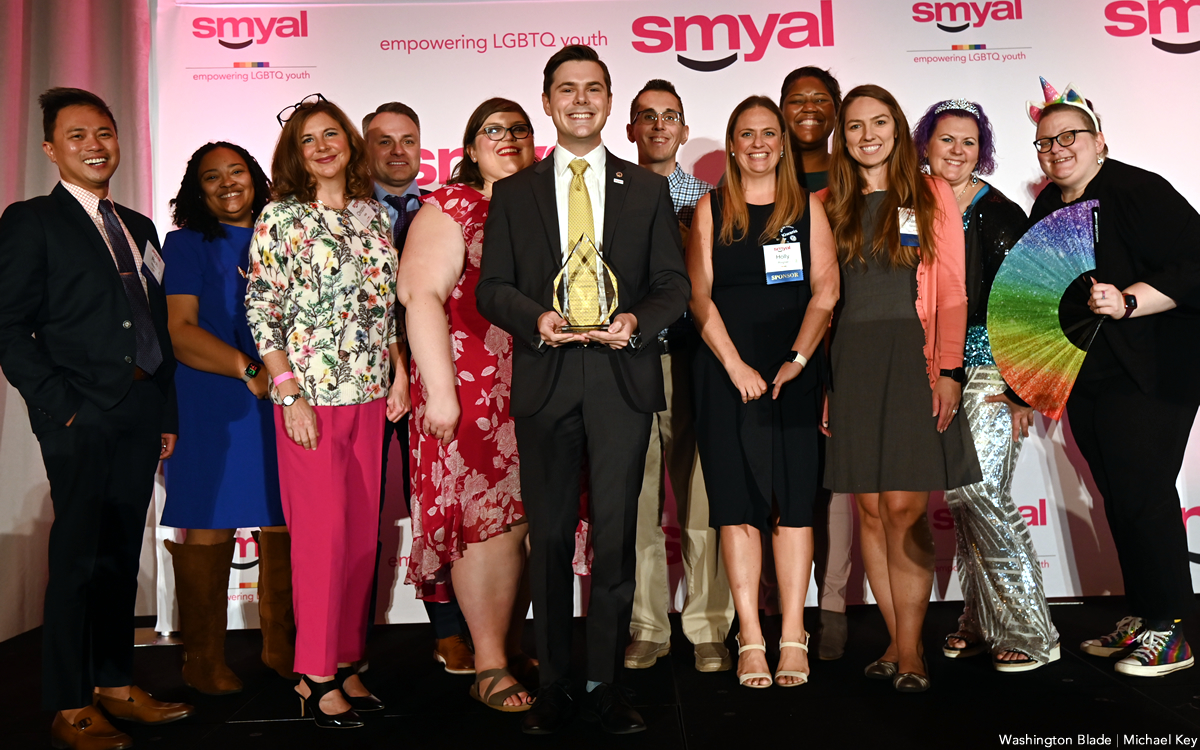 The 25th annual SMYAL Fall Brunch was held at the Marriott Marquis on Saturday, Sept. 24. SMYAL, Supporting and Mentoring Youth Advocates and Leaders, is a D.C.-area LGBTQ youth services organization.
(Washington Blade photos by Michael Key)