Brother Help Thyself awards $75,000 in grants
34 area LGBT groups benefit
The LGBT charitable group Brother Help Thyself on Jan. 20 presented grants totaling $75,000 to 34 non-profit organizations serving the LGBT and HIV/AIDS communities in the Washington, D.C.-Baltimore region.
BHT presented the grant awards in a ceremony held at the Baltimore Eagle, a gay bar in Baltimore, in which Baltimore Mayor Catherine Pugh and Maryland Department of Health official Jeffrey Hitt attended.
"The story isn't that BHT gave out $75,000 today," said BHT's grant reception chairman. "The story here is that in the era we find ourselves in today, where our freedoms and rights, and healthcare choices are being threatened, these 34 non-profits, without our help, are out there each day and every day fighting to preserve and defend those rights and freedoms in support of our community," he said.
"We are proud to play a small role in that work," he added.
In addition to awarding the grants, BHT issued four annual community service awards: The Anthony J. Bachrach Award for Outstanding Service to an individual to Baltimore activist Rik Newton-Treadway; the Billy Collison Award "to an underdog and grantee" to the D.C. Latino GLBT History Project; the George Dodson Business Award to a business supportive of the LGBT community to the Baltimore Eagle; and the Founders Award to a non-profit to the D.C. Wanda Alston Foundation.
BHT released the following list of the 34 organizations that received grants at the Jan. 20 ceremony:
AIDS Action Baltimore, $4,140
Athletes United for Social Justice of D.C. 'The Grassroots Project,' $1,130
Black, Gifted & Whole, Inc. of D.C., $5,830
Breaking Ground of D.C., $2,930
Capitol Hill Arts Workshop of D.C., $830
Casa Ruby, Inc. of D.C., $4,390
D.C.'s Different Drummers, $1,130
D.C. Center for the LGBT Community, $2,360
Dickey Memorial Presbyterian Church of Baltimore, $150
Heart to Hand, Inc. of Prince George's County, $3,410
Gay Men's Chorus of Washington, D.C., $560
FreeState Justice of Maryland, $920
Gay & Lesbian Community Center of Baltimore, $770
Health Options & Positive Energy Foundation (HOPE DC), $3,790
HIPS D.C., $3,580
HopeSpring, Inc. of Baltimore, $3,350
D.C. Latino GLBT History Project, $2,200
LULAC Council 11125 of D.C., $1,000
Mary's House or Older Adults, Inc. of D.C., $8,280
Metro D.C. PFLAG, $850
Mid-Atlantic Deaf & Interpreter Fund of Baltimore, $1,670
Mosiac Theater Company of D.C., $350
New Ways Ministry, Inc. of D.C., $1,980
PFLAG Columbia-Howard County, Md., $1,020
PFLAG Westminster, Md., $1,020
Rainbow History Project Foundation of D.C., $790
Rainbow Theater Project of D.C., $540
SMYAL of D.C., $1,690
St. Margaret's Church Vestry – 'Charlie's Place' of D.C., $3,030
Transgender Education Association of Greater Washington, $1,460
UUC of Rockville Rainbow Youth Alliance, $4,740
Wanda Alston Foundation of D.C., $2,470
Washington Renegades Rugby Football Club, $560
Virginia Beach high school students stage walkouts to support transgender rights
City's school board approved policy to out trans students to parents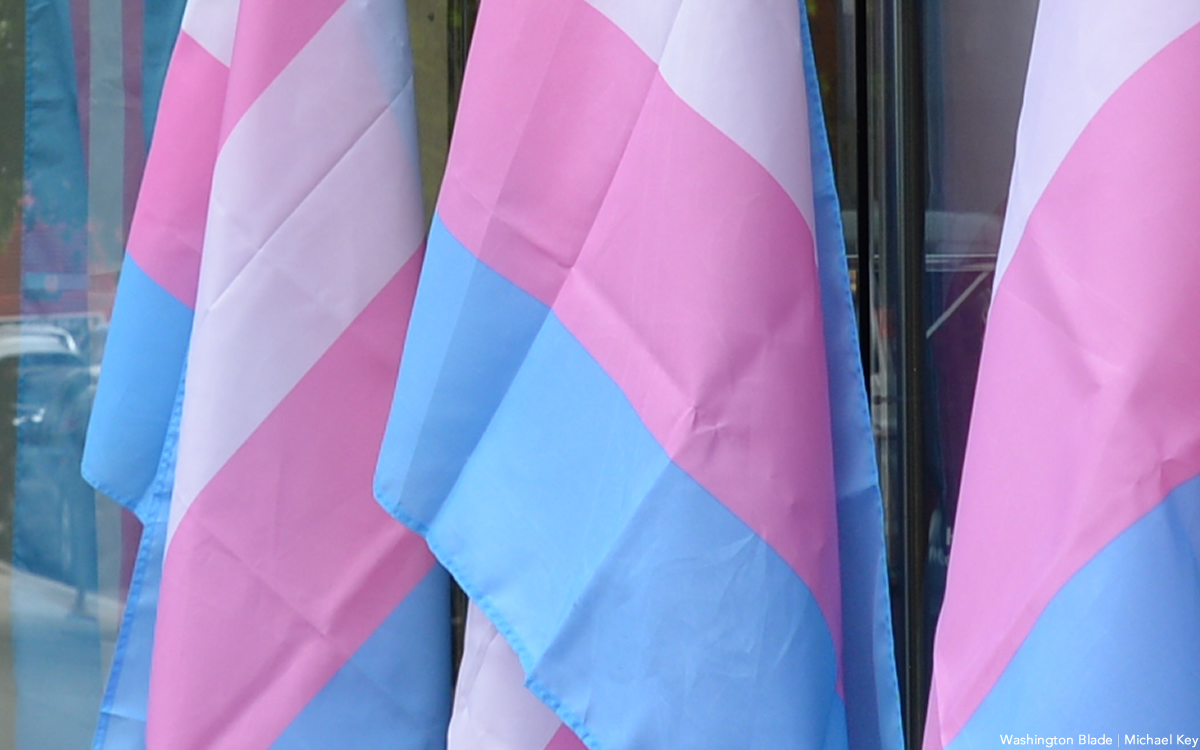 Students at five Virginia Beach high schools on Friday staged walkouts in support of transgender rights.
The walkout is in response to the Virginia Beach School Board potentially approving policy 5-31, which the Pride Liberation Project says will require schools to out trans students to their parents.
Students have been organizing walkouts across the state since Republican Gov. Glenn Youngkin earlier this year announced new guidelines for trans and nonbinary students.
"Students like me aren't going to be able to talk to our teachers if we're constantly worried about our school officials calling home to forcibly out us," AJ, a trans Kellam High School Student, told the Pride Liberation Project.
Pepco, Exelon announce $2.7 million in funding for four minority-owned businesses
'It's good business sense to bring more people to the table'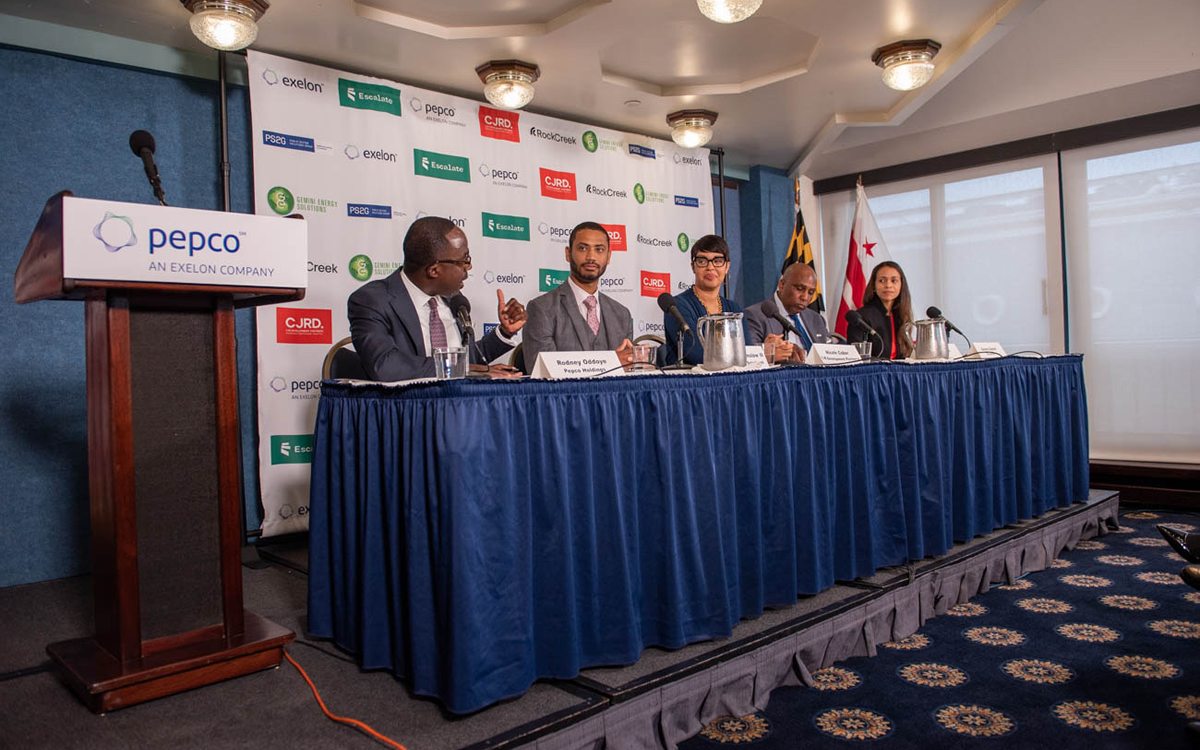 Pepco and Exelon announced a $2.7 million investment in four minority-owned businesses on Friday.
"Today's been a long time coming," said Pepco Vice President of Governmental and External Affairs Valencia McClure.
Pepco's parent company, Exelon, launched the Racial Equity Capital Fund (RECF) in 2022 to expand capital access to diverse businesses. This latest $2.7 million investment is just a portion of RECF's $36 million in funding.
At the announcement, D.C. Mayor Muriel E. Bowser spoke about the other ways Pepco and Exelon have "put their money where their mouth is" through their partnership with the D.C. Infrastructure Academy. She reported that all 22 of the residents that graduated from the program last week have a job offer from Pepco.
"We know that is not just a job, but a career," she said to the crowd's applause. "We know that working together, we can invest in D.C. residents, provide opportunity, and ensure that our D.C. businesses are a part of D.C.'s growing prosperity."
The four minority businesses that received funding were Gemini Energy Solutions, Public Sector Solutions Group, CJR Development Partners, and Escalate.
"It's good business sense to bring more people to the table," said fund recipient Nicole Cober, CJR Development's Principle Managing Partner.
Gemini Energy Solutions, which is Black owned, received $1 million, the most of the four companies. Its mission is to equitably scale energy efficiency to marginalized communities. For the founder and CEO Anthony Kinslow II, this investment means that he is able to get paid and advance the work of his organization.
"We are now able to accelerate the work in our software and technology development," he said. "What we were going to do in two years, we are now going to do in six months."
For Escalate, a workforce development platform focused on frontline worker retention, the funding means that it will be able to double the pay for frontline workers.
Public Sector Solutions Group CEO Darryl Wiggins emphasized that this investment was not just 'charity' work, but mission-driven work.
"The principle and the intent is greater than the money we receive," he said. Public Sector Solutions is Black owned.
Public Sector Solutions Group received a $600,000 debt investment; CJR Development, a minority and woman-owned small business, received a $600,000 debt investment; and Escalate, a majority Black and woman-owned company, received a $500,000 equity investment.
Exelon launched the RECF in partnership with RockCreek, one of the world's largest diverse-owned global investment firms, in 2022. The RECF expands capital access to diverse businesses so they can create more jobs, grow their companies and reinvest in their neighborhoods and communities, according to a statement from Exelon.
New RECF applications are accepted on a rolling basis. Interested businesses may apply online or contact RockCreek at [email protected] for more information.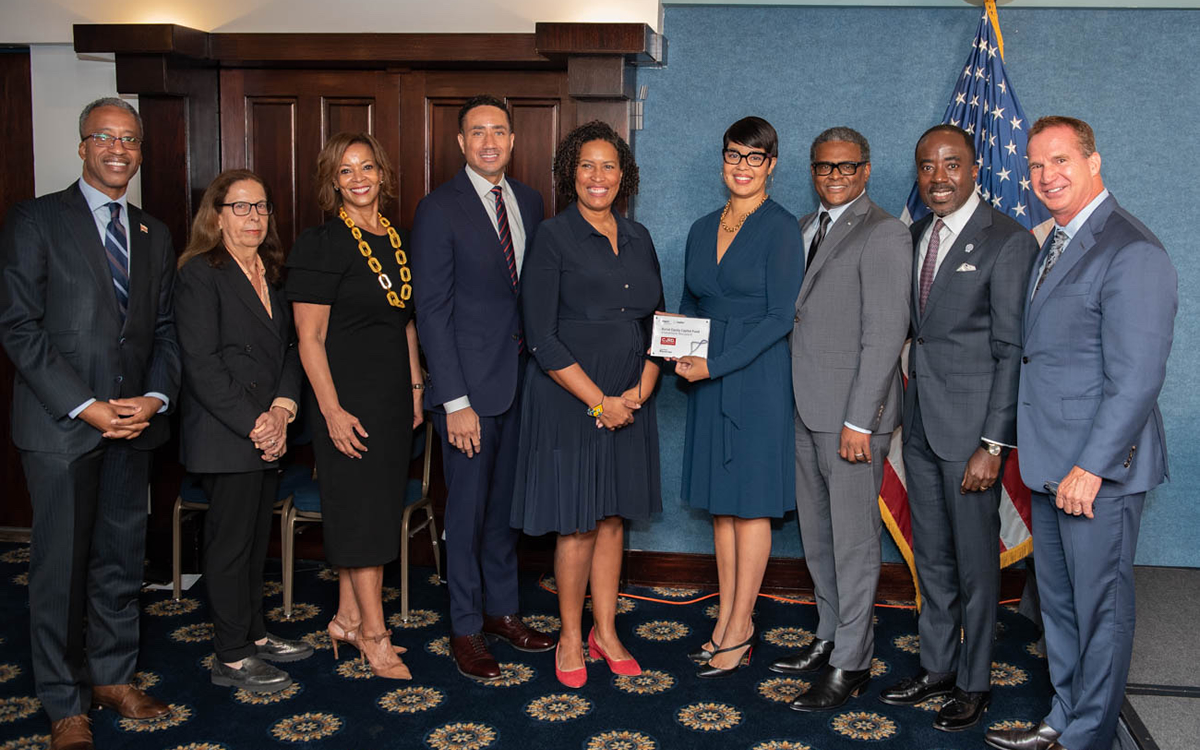 Comings & Goings
Armstrong recognized with Lifetime Achievement Award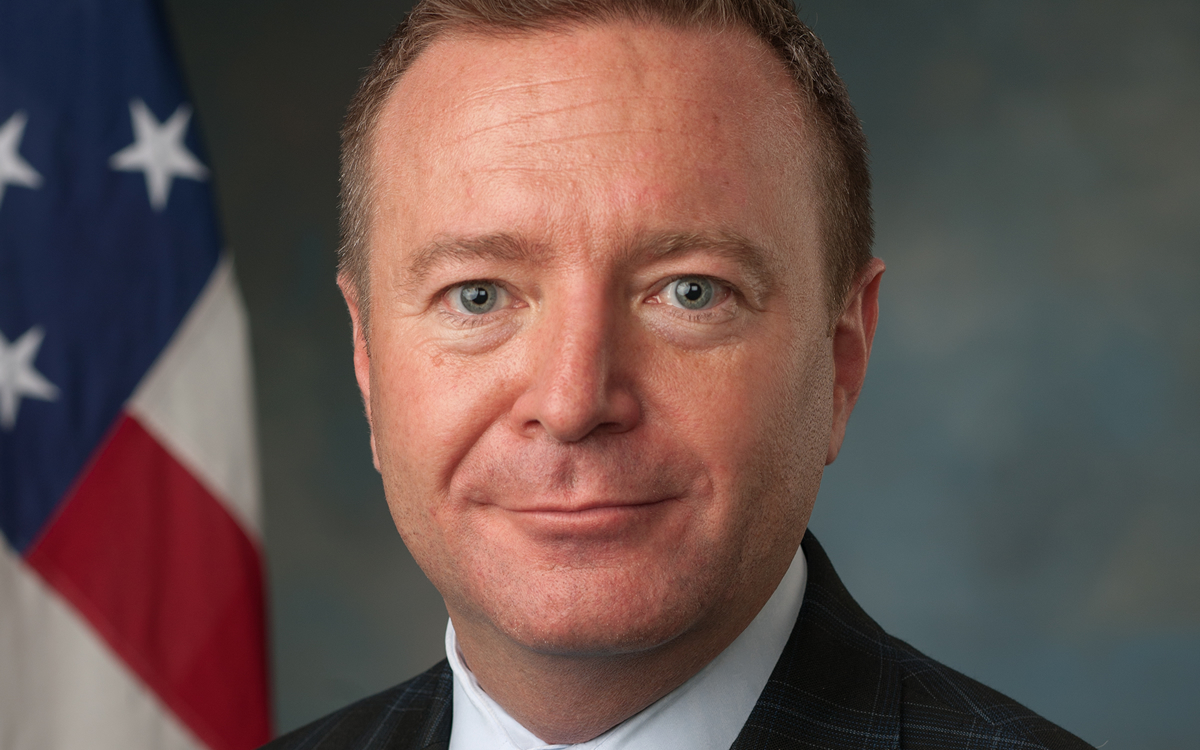 The Comings & Goings column is about sharing the professional successes of our community. We want to recognize those landing new jobs, new clients for their business, joining boards of organizations and other achievements. Please share your successes with us at: [email protected].
Congratulations to Lynden C. Armstrong on his Lifetime Achievement award from the Congressional Management Foundation in recognition of his exemplary public service in Congress.
Upon receiving the award Armstrong said, "This recognition is not just a personal achievement, but a testament to the unwavering dedication and hard work of colleagues and mentors who have been with me on this journey. I've dedicated my entire career to public service within the Senate, where recognition isn't the primary motivation for our work, making this recognition even more humbling." He is currently Deputy Assistant Senate Sergeant at Arms and Chief Information Officer.
Armstrong started his career with Sen. Pete Domenici (R-N.M.), where he rose to Deputy Chief of Staff in his more than 13-year stint. In 2004, during his tenure with Domenici, amid a debate on the Federal Marriage Amendment, Armstrong became a co-founder of the Gay, Lesbian and Allies Senate Staff (GLASS) Caucus. In 2014, he moved to the Sergeant at Arms CIO organization, where he established a new department within the CIO that was crafted to engage Senate offices in comprehending and harnessing technologies provided by the SAA.
Lynden has previously served as Chief Clerk on the U.S. Senate, Committee on Rules and Administration, and with the U.S. Senate, Joint Congressional Committee on Inaugural Ceremonies, as Deputy Inaugural Coordinator, 2012–2013. In that role among other responsibilities, he served as civilian liaison to the National Special Security Event Executive Steering Committee and subcommittees, including the Capitol, USCP, Crowd Management, Public Relations, Transportation, and credentialing, and as liaison to the Joint Task Force – National Capital Region.