New NRA chief once compared fighting gay rights to fight against slavery
Oliver North equated 'Don't Ask' repeal to 'social experiment' in the military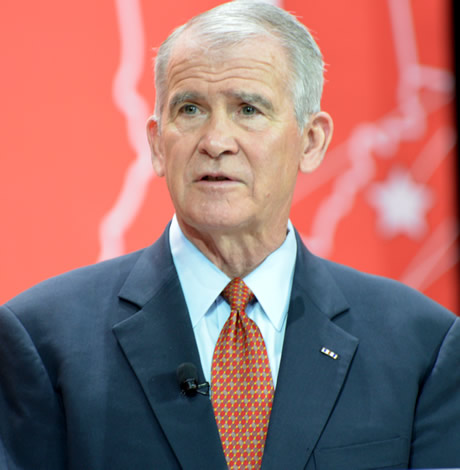 Oliver North, the new head of the National Rifle Association, has a controversial past as the central figure in the 1980s Iran-Contra affair — a scandal in which the Reagan administration illegally sold arms to Iran with the intent to use proceeds to fund rebels in Nicaragua — but he has also courted controversy for his views on gay rights.
In a speech at the 2014 Conservative Political Action Conference, North, a retired lieutenant colonel in the Marine Corps, compared fighting against gay rights to the abolitionists' fight during the 19th century against slavery.
At a time of achievements on LGBT rights and rapidly changing views the year before the U.S. Supreme Court ruled for marriage equality nationwide, North ended his speech by urging conservatives not to abandon social issues.
"Some say that we must ignore social issues, like the definition of marriage, the sanctity of life, religious freedoms," North said. "I say those are not social issues, they are deeply moral and spiritual issues and should be part of America's elections."
North continued: "In the 1850s, a political party was born on the idea of a great moral issue: Human bondage, the abolition of slavery in America. If we, as conservatives, cease to be a place where people of faith and those who believe in strong moral values can come, we will cease to be a political force in America."
Years after President Obama signed repeal of "Don't Ask, Don't Tell," North also engaged in veiled criticism of openly gay service, using language borrowed from the Family Research Council about letting LGBT people in the military.
"The members of our armed forces and their families deserve better than being treated as laboratory rats in some radical social experiment," North said.
The speech in 2014 was covered by Secular Talk Radio's Kyle Kulinski, who at the time said "if that's your idea of moral values, you're an idiot."
"Not only is there no comparison, if anything the opposition position on those issues is more like opposing slavery," Kulinski said. "To be in favor of gay rights and to try to treat people equally under the law. That is definitely a movement that is more in line with the idea behind the abolitionists of treating people equal and treating people right."
Those anti-gay remarks weren't new for North, who as a Fox News commentator was a regular figure at CPAC as well as the anti-LGBT Voters Values Summit hosted each year by the Family Research Council.
Years before that speech, North in 2010 wrote an op-ed for the National Review in which he criticized then-Chair of the Joint Chiefs of Staff Adm. Mike Mullen for coming out in favor of gays in the military and suggested troops who disagree with that can "find another place to work."
"Such a cavalier response to a U.S. senator's serious inquiry may play well in the press and in the current commander-in-chief's office, but it illuminates a deeply misguided commitment to political correctness and foreshadows serious adverse consequences for our national security," North wrote. "If tens of thousands of troops now serving in the finest military force the world has ever known vote with their feet in the midst of a war, we're all in deep trouble."
Also in 2010, as reported at the time by ThinkProgress, North told Sean Hannity on Fox News allowing openly gay people in the military was tantamount to letting pedophiles in the armed forces.
"Now, here's what's next," North said. "NAMBLA members, same-sex marriages. Are chaplains in the U.S. military going to be required to perform those kinds of rituals? Do they get government housing?"
ThinkProgress' Igor Volsky wrote at the time, "The irony of a convicted felon who lied about diverting proceeds from arms sales to a rebel group in Nicaragua supporting a policy that forces gay and lesbian servicemen to lie about their sexual orientation was lost on both Hannity and North."
That past seems to be a perfect fit for the NRA despite attempts from the organization to profess LGBT inclusion in recent years and support for the LGBT gun group Pink Pistols.
Wayne LaPierre, executive vice president of the NRA, said the new hire is "the most exciting news for our members since Charlton Heston became president of our association."
"Oliver North is a legendary warrior for American freedom, a gifted communicator and skilled leader," LaPierre said. "In these times, I can think of no one better suited to serve as our president."
According to the NRA, North will depart as a Fox News commentator before taking on his new role — a process the organization's board of directors initiated Monday morning.
Jason Lindsay, founder and executive director of Pride Fund to End Gun Violence, said North's opposition to gay rights and prominence in the Iran-Contra affair "will suit him well in his new position as the president of the NRA."
"The NRA is on a quest to dismantle our nation's gun safety laws and stands in complete opposition to any new reforms, despite public opinion and the tragic human cost," Lindsay said. "Of particular concern to the LGBTQ community is North's inflammatory statements regarding the repeal of 'Don't Ask, Don't Tell,' which he implied would lead to pedophiles being admitted to the armed forces. His previous actions and statements make clear that this is not an individual who should have a leadership position in any organization, but is not a surprising choice for an organization as disastrous to public safety as the NRA."
Japanese prime minister fires aide over anti-LGBTQ comments
Masayoshi Arai comments 'inconsistent with the policy of the Cabinet'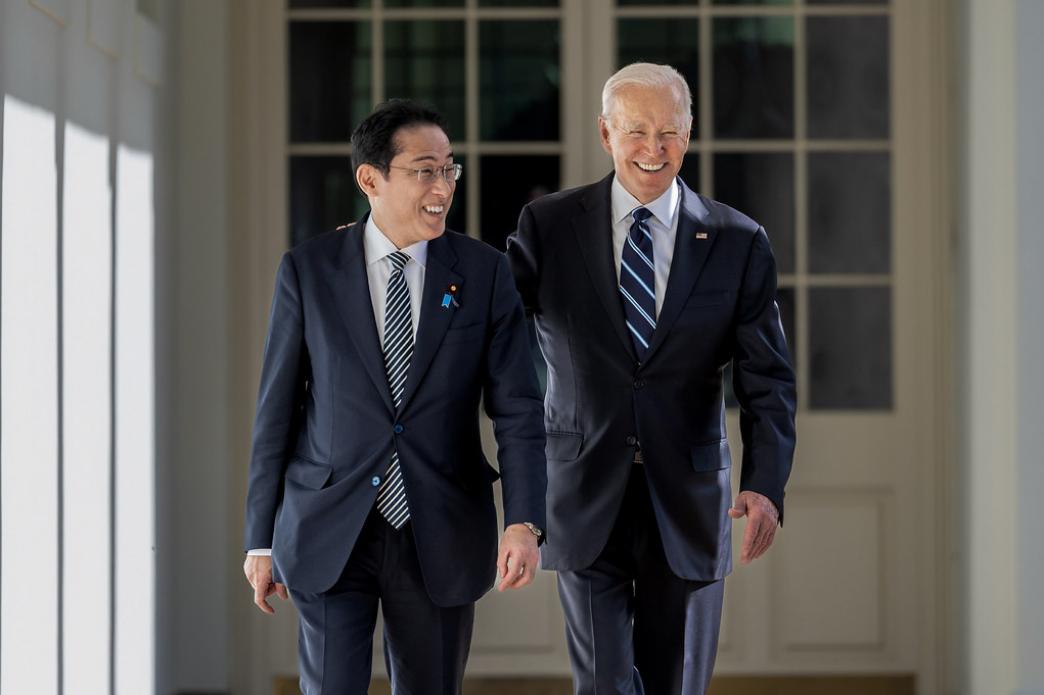 Masayoshi Arai, who until Saturday served as executive secretary to Japanese Prime Minister Fumio Kishida, was fired after he made anti-LGBTQ comments to reporters late Friday afternoon local time.
Arai told reporters in a gaggle at the prime minister's office he would "not want to live next door" to an LGBTQ couple and that he does "not even want to look at them."
He also said during an off-the-record conversation with reporters that if same-sex marriage is introduced in Japan, it would "change the way society is" and "quite a few people would abandon this country."
At a press conference Saturday, a clearly agitated Kishida told reporters Arai's remarks were "completely inconsistent with the policy of the Cabinet," the prime minister adding, "We have been respecting diversity and realizing an inclusive society."
Kishida acknowledged that he had fired Arai upon learning of the comments, calling them calling the remarks "inexcusable."
Constitutional Democratic Party of Japan Secretary General Tetsuro Fukuyama, a member of the Japanese House of Councilors, the upper house of the National Diet [Parliament] of Japan, took to Twitter writing:
"It's an outrageous remark, even off the record. It would be a big problem if all the secretaries of the prime minister's official residence had such a sense of human rights. 'We respect human rights and values, but if same-sex marriage is recognized, some people will abandon the country.' Do you understand the meaning of respect? It deserves immediate dismissal."
An openly gay member of the House of Councilors, Taiga Ishikawa, said the situation was "beyond one's patience" on Twitter and noted that Arai had also said that all of Kishida's executive secretaries are against same-sex marriage.
The lawmaker, also a member of the Constitutional Democratic Party of Japan, called for the entire team of secretaries to be dismissed and said he would pursue the matter in Parliament.
Japanese media outlet Kyodo News reported that Japan has not legally recognized same-sex marriage as many members of the conservative Liberal Democratic Party, led by Kishida, have opposed the concept, emphasizing the country's traditional values such as the role of women in giving birth and raising children.
The 150-day ordinary Diet session began on Jan. 23. The latest gaffes about LGBTQ people will likely prompt left-leaning opposition bloc lawmakers to grill Kishida over his views on family affairs in Japan, political experts said.
Late last year, LGBTQ issues in Japan drew fresh attention as Liberal Democratic Party lawmaker Mio Sugita, the then parliamentary vice minister for internal affairs and communications, was pressured to retract past remarks against sexual minority couples.
Pope, Canterbury archbishop, Presbyterian leader denounce criminalization laws
Religious officials made comments after leaving South Sudan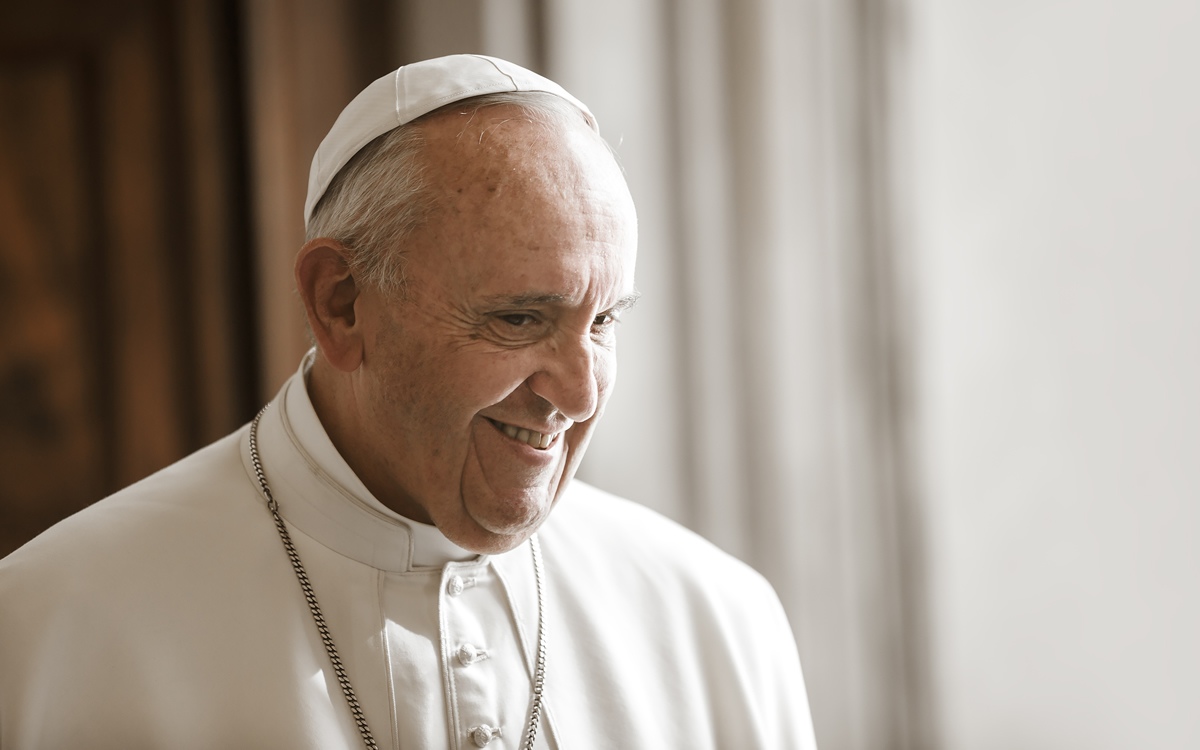 Pope Francis, Archbishop of Canterbury Justin Welby and the world's top Presbyterian minister on Sunday publicly denounced laws that criminalize LGBTQ and intersex people and said their respective churches should welcome them.
The Associated Press noted Francis told reporters during a press conference onboard his plane after it departed from South Sudan that "criminalizing people with homosexual tendencies is an injustice." Welby and the Rt. Rev. Iain Greenshields, the Presbyterian moderator of the Church of Scotland, were standing alongside the pontiff.
"There is nowhere in my reading of the four Gospels where I see Jesus turning anyone away," said Greenshields, according to the AP. "There is nowhere in the four Gospels where I see anything other than Jesus expressing love to whomever he meets."
"And as Christians, that is the only expression that we can possibly give to any human being, in any circumstance," added Greenshields.
Francis during an exclusive interview with the AP on Jan. 24 described criminalization laws as "unjust" and said "being homosexual is not a crime."
The pontiff acknowledged some Catholic bishops support criminalization laws and other statutes that discriminate against LGBTQ and intersex people. Francis told the AP that cultural backgrounds contribute to these attitudes, and added "bishops in particular need to undergo a process of change to recognize the dignity of everyone."
Francis spoke to the AP ahead of his trip to Congo and South Sudan, which is among the nearly 70 countries in which consensual same-sex sexual relations remain criminalized.
The pontiff — who was a vocal opponent of the marriage equality bill in his native Argentina before then-President Cristina Fernández de Kirchner signed it into law in 2010 — now supports civil unions for same-sex couples.
The AP notes the Church of Scotland allows same-sex marriages. The Church of England allows clergy to bless same-sex civil marriages, but LGBTQ couples cannot marry in its churches.
The Vatican's tone towards LGBTQ and intersex issues has softened since Francis assumed the papacy in 2013, but the church continues to consider homosexuality a sin. The Vatican also opposes marriage for same-sex couples and blessings of them.
Defendant pleads guilty to second-degree murder in Vongell Lugo case
Victim's family, friends upset over proposed 14–16-year sentence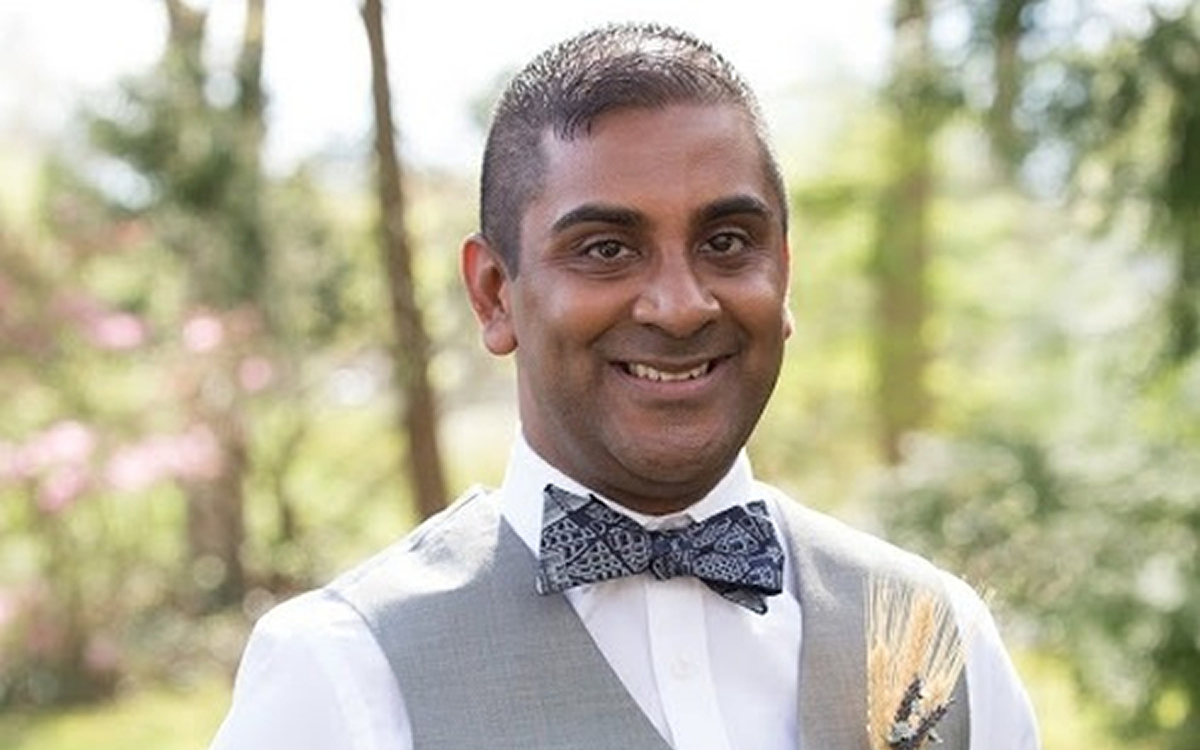 A man charged with premeditated first-degree murder while armed for the Jan. 6, 2019, murder of gay corporate manager Vongell Lugo pleaded guilty in D.C. Superior Court on Feb. 3 to a single count of second-degree murder while armed as part of a plea bargain deal offered by prosecutors.
As part of the plea offer, prosecutors with the Office of the U.S. Attorney for the District of Columbia agreed to drop the first-degree murder charge against Collin J. Potter. The agreement also calls for prosecutors to ask Superior Court Judge Marisa Demeo, who's presiding over the case, to hand down a sentence of between 14 and 16 years of incarceration.
Under D.C. law, second-degree murder carries a maximum sentence of 30 years in prison. Demeo scheduled a sentencing hearing for April 14.
Potter's guilty plea came just over two weeks after Demeo on Jan. 23 approved a motion filed by Assistant U.S. Attorney Peter V. Roman, the lead prosecutor in the case, calling for dismissing four of the five counts in a grand jury indictment against Potter handed down in August 2019. The counts that were dismissed included two counts of felony murder while armed (aggravating circumstances,) kidnapping while armed and first-degree sexual assault while armed.
Roman's motion called for leaving in place the fifth count of the grand jury indictment: First degree murder while armed (premeditated) (aggravating circumstances.)
Court records show that Demeo dismissed that charge as part of the plea agreement after Potter pleaded guilty on Feb. 3 to second-degree murder while armed. The three-page plea agreement filed in court also states that second-degree murder while armed carries a maximum sentence of 30 years of incarceration under the D.C. criminal code and the judge would make the final decision on a sentence for Potter.
Two longtime friends of Lugo, Hannah Davis Hastings and Juliana Geller, who said they were representing Lugo's family, spoke briefly at the Feb. 3 court hearing at the invitation of Roman.
The two women told Demeo, who agreed to allow them to speak, that they and the Lugo family strongly object to the recommendation that Potter be sentenced to a range of 14 to 16 years, saying a just and fair sentence should be significantly greater. Demeo told the two women they and others will be given an opportunity to speak and express their concerns at the April 14 sentencing hearing.
At the time of his arrest in January 2019, Potter, then 26, was serving as a U.S. Navy Hospital Corpsman. He has been held in jail since the time of his arrest and during the more than four years that the case has gone on while Potter was awaiting a trial.
In addition to agreeing to the plea bargain offer, Potter agreed to and signed a one-page Proffer of Facts submitted by prosecutors that states in detail the allegations against Potter that it says would have been proven beyond a reasonable doubt had the case gone to trial.
The proffer begins by telling what happened after police and prosecutors say Lugo and Potter met, possibly for the first time, at the Black Whiskey bar at 1410 14th St., N.W., on the night of the murder, at which time Lugo, 36, invited Potter to Lugo's apartment in Northwest D.C.
"On Sunday, Jan. 6, 2019, at approximately 4:00 a.m., the defendant and the decedent, Vongell Lugo, were alone together in Mr. Lugo's apartment," the proffer states. "The defendant, unprovoked, attacked Mr. Lugo," it says.
"The defendant grabbed one of Mr. Lugo's kitchen knives from Mr. Lugo's kitchen and stabbed Mr. Lugo 42 times in the head, neck, and torso, killing Mr. Lugo," the proffer continues. "According to the autopsy, the defendant, at some point, also punched Mr. Lugo in the face. Mr. Lugo never fought back, beyond yelling for help," the proffer says, adding that two neighbors heard the calls for help and called 911.
"The defendant then attempted to clean the knife in the kitchen sink," it states. "Around 4:20 a.m. the defendant pulled Mr. Lugo's naked body out into the hallway, where Mr. Lugo's body was found and the defendant was discovered by MPD officers, standing naked, uninjured and covered in Mr. Lugo's blood."
Court records show that Potter was arrested on the scene and initially charged with second degree murder while armed. The court records show that prosecutors a short time later offered a plea bargain deal, which Potter through his attorney rejected, calling for Potter to plead guilty to second-degree murder in exchange for the government not seeking a grand jury indictment on first-degree murder and other charges.
The grand jury then handed down its five-count indictment in August 2019 that included the first-degree and felony murder charges along with the sexual assault and kidnapping charges. For reasons not provided in the public court records, the case dragged on for the next four years until a trial was scheduled to take place April 18, 2023.
The U.S. Attorney's office has declined to provide a reason why it decided for the second time to offer the plea agreement for second-degree murder rather than bring the case to trial on the charges included in the indictment.
"They just said this is a better way to do this," Hastings, Lugo's friend, told the Washington Blade after the Feb. 3 court hearing. "I don't think there is anything more we can share on this," she said.
Attorneys familiar with criminal cases like this one have said prosecutors sometimes offer plea deals when they are not certain they can obtain a conviction on first-degree murder in a trial by jury. In some cases, when the defense establishes a "reasonable doubt" in the minds of jurors, a verdict of not guilty has emerged in murder cases, lawyers have said.
Longtime D.C. defense attorney Mindy Daniels, who practices criminal law, said in the case of the Lugo murder, where there were no witnesses and the two men were in the apartment alone, the defense could have argued a number of claims that could have an impact on a jury, such as the defendant acted in self-defense after being attacked by the victim.
"Trials are unpredictable," Daniels said. "When they can get a murder conviction without a trial, the government is often satisfied," she said, noting that a second-degree murder conviction is still a murder conviction. "A jury might find the defendant guilty of second-degree murder at trial anyway," Daniels said. "A plea is a guaranteed conviction."
At the time of his death, Lugo had been working as an associate manager for TransPerfect, an international company that provides foreign language translation, interpretation and business services. Friends of Lugo have said that prior to joining TransPerfect in 2016, he worked as a manger in the men's clothing department at the D.C. area retail stores J Crew, Bloomingdale's, and the Gap beginning in 2003.
"Everyone who met him became his friend for life," said one friend who was among more than 80 people, including co-workers, friends and family members, who attended a Jan. 11, 2019, candlelight vigil celebrating Lugo's life. "Vongell was a beloved son, brother, uncle and coworker" who was a "kind soul, the center of the party, and a beacon of light that made an impact on everyone he came into contact with," another friend said at the vigil.