As Madonna and the Billboard Hot 100 turn 60, challenges ahead for both
Despite record chart stats and decades of hits, her traction has steadily eroded in recent years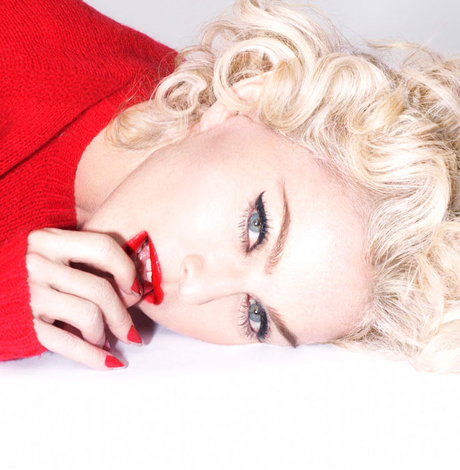 Interestingly Madonna and the Billboard Hot 100 chart are both turning 60 this month and the industry Bible has announced she's the all-time chart queen with 57 entries and 12 no. 1 hits (Mariah Carey and Janet Jackson are in second and third place respectively).
The numbers are impressive — Madonna holds the record for most top 10 hits of all acts with 38 and she's had 46 no. 1 hits on the Billboard Dance Club Songs chart, more chart toppers than any act has ever accumulated on any Billboard chart.
That's the good news. The bad news is that despite consistently putting out solid material in the last 10-15 years, her chart dominance has waned considerably with only one of her last seven singles even cracking the Hot 100 ("Bitch I'm Madonna" made it to no. 84 in 2015), an unthinkable track record compared to her '80s and '90s heyday. Her last U.S. top-10 hit was "Give Me All Your Luvin" in 2012; her last no. 1 was "Music" in 2000.
But how much of it is — as Madonna has claimed — ageism? Do the men (Springsteen, Paul McCartney, U2) with new material fare any better than women (Stevie Nicks, Cher, etc.)? The short answer is not really. The only time McCartney has had hits in the last 30 years were his high-charting collaborations with Kanye West, Rihanna, et. al. ("FourFiveSeconds made it to no. 4 and "All Day" to no. 15, both in 2015.) When's the last time you heard a new U2 song on the radio?
And are the numbers even relevant, as the Washington Post has suggested, now that Billboard records are constantly being broken as the agency continues shuffling its methodology to factor streaming into the popularity equation?
One particularly eyebrow-raising shattered record happened last year when Nicki Minaj passed Aretha Franklin for most Billboard Hot 100 entries of any female artist, amassing 73 since 2010 alone. She pulled off this astounding feat because she's such a ubiquitous guest artist (occasionally with Madonna): 32 of her entries are as lead artist; she's "featured" on the other 44. Just based on number of entries among women, Madonna comes in fifth behind Rihanna, Taylor Swift, Franklin and Minaj. She ranks higher overall based on her actual numbers (i.e. Madonna's singles haver generally charted higher than Franklin's, Minaj's etc. so she has more overall chart heft despite fewer entries). 
Fans have been concerned as far back as 2006 when they launched an "End the Madonna on U.S. radio Boycott" aimed at Clear Channel Communications after her "Confessions" singles failed to generate much interest. It hasn't improved. Madonna herself cried foul in 2015 when Great Britain's BBC Radio 1 declined to play her then-new single "Living for Love." And in a 2016 speech in which she was named Woman of the Year at a Billboard Women in Music awards ceremony, she said in the world of music, "To age is a sin. You will be criticized, you will be vilified and you will definitely not be played on the radio." 
That pop music and the Hot 100 has always pretty much been a young person's game is a fairly accepted music industry truism. Look at any female pop singer going back to the days of Connie Francis (53 Hot 100 entries), Brenda Lee (48) or Dionne Warwick (56) — none of them were having major hits into their 50s and 60s. Despite a major comeback in her 40s, Tina Turner's chart power slipped as she got older. Even Cher's 1998 hit "Believe," often cited as an example of what's possible for older women artists, was a bit of a fluke. When it hit no. 1 on the Hot 100 in 1999, she was 52 and became the oldest woman to have a no. 1 hit. But that was 20 years ago and only two of the 16 singles she's released since then have even cracked the Hot 100, the highest ("Strong Enough") at no. 57. Like Madonna, she's fared much better on the dance chart. 
Pink, 38, told the New York Times last year while promoting her latest release "Beautiful Trauma" she knew her days on the chart were limited (she's had 23 top 40 hits).
"I had the whole sit-down, you know: 'Just be prepared — they don't play girls over 35 on top 40 radio,'" she told the Times. "There are exceptions but they're songs, not artists — unless you're Beyonce." 
Thus far Madonna appears fairly undeterred. With "MDNA" in 2012 and "Rebel Heart" in 2015, she's kept to a fairly regular release schedule. She's teased new material on social media and appears to still enjoy making new music and live performance. She wowed the crowd in May with an elaborate performance at the Met Gala performing "Like a Prayer" at the "Fashion and the Catholic Imagination" event (right up her alley thematically). 
But how long will Madonna feel like going back to the well if this law of diminishing returns continues as it's likely to? Sure, Madonna does lots of things — she writes, acts (not so much anymore) and directs, but what is she supposed to do when the thing she clearly does best no longer has a place in pop culture? One might argue we don't expect our sports legends to keep up the pace and records they set in their prime but writing, recording and releasing a hit single doesn't require one to be at peak physical ability. It could — in theory — happen at any age. 
The situation is somewhat exacerbated by Madonna's own restlessness. Obviously from her comments, the way she constructs her shows, even down to the arrangements of her old hits live, she'd never be happy on a gravy-train nostalgia-fest which Cher, Dionne Warwick, Diana Ross and most veteran acts are perfectly fine with. They paid their dues over many decades — now is their times to phone it in, never break much of a sweat and collect the dough. Madonna would be bored out of her mind with that approach.
Her tours are still massive extravaganzas that sell out all around the world (she's the top-grossing female touring artist of all time) but she'll never expand her considerable fan base into younger generations with zero radio support. Outside of touring, there's nothing comparable in pop music for the way actresses like Jessica Lange, Jodie Foster, Kathleen Turner and Glenn Close (Meryl is, of course, in a league of her own, no pun intended) have managed to keep the creative fires burning with TV, directing and stage work. Younger audiences still have ways to discover them. 
It will be interesting to see how Madonna — and the Pinks and Beyonces of the world after her, for their time will surely come as well — tackles this conundrum in the years to come. 
Gay country artist and brother win big at CMA Awards
Brothers Osborne grew up in Deale, Md.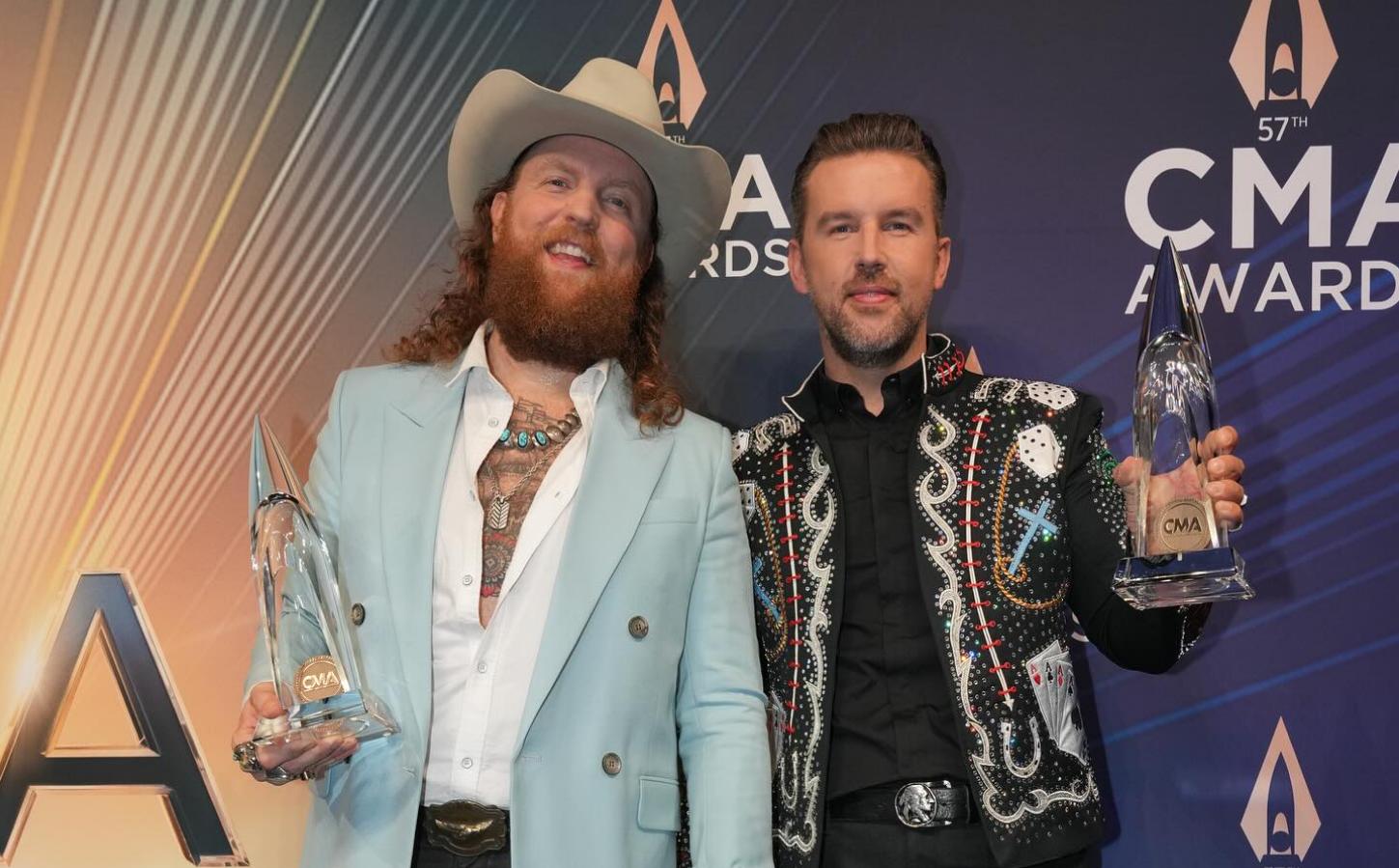 The biggest names in country music gathered Wednesday at Music City's Bridgestone Arena for the 57th Annual Country Music Association Awards, hosted again this year by country star Luke Bryan alongside former NFL star Peyton Manning.
Walking away with Vocal Duo of the Year were sibling musicians John and T.J. Osborne.
The Brothers Osborne as they are known by, in previous years have won in this category, this year making it their sixth win.
T.J. Osborne, lead singer of the country duo, came out as gay in an exclusive interview with Time Magazine, which was published Feb. 3, 2021.
While other ostensibly country artists are openly LGBTQ, such as Orville Peck, Brandi Carlile, Lil Nas X, Chely Wright and Billy Gilman, Osborne's revelation makes him the first — and so far, only — openly gay musical artist signed to a major country label.
John and T.J. Osborne grew up in the small Chesapeake Bay bayside town of Deale in Anne Arundel County, Md., writing and playing songs for friends and family in their father's shed. T.J. with his brother John formed the Brothers Osborne duo in 2012. Signed with EMI Records Nashville, they've released seven country Top 40 singles and three studio albums, to date. Their platinum hit "Stay a Little Longer" was a crossover to mainstream radio.
The siblings took home their first Grammy in 2022, winning Best Country Duo/Group Performance for their song "Younger Me," inspired by T.J.'s coming out. The band has been nominated for 10 Grammys in total, standing as a now six-time CMA Vocal Duo of the Year, and are three-time ACM Duo of the Year.
Overall, they have collected six CMA awards, six ACM trophies and received the ASCAP Vanguard Award in 2019. Their critically acclaimed hit songs have tallied multiple RIAA Gold and Platinum certifications, while surpassing more than 2.5 billion global streams.
In addition to the Brothers Osborne winning Vocal Duo of the Year, country singer-songwriter Lainey Wilson took home three of the top awards of the night, including the coveted entertainer of the year award, as well as female vocalist of the year and album of the year.
This is also the first time in CMA history that two women have been nominated for Entertainer of the Year in four consecutive years.
Janet Jackson to headline World AIDS Day concert
Annual fundraiser sponsored by AIDS Healthcare Foundation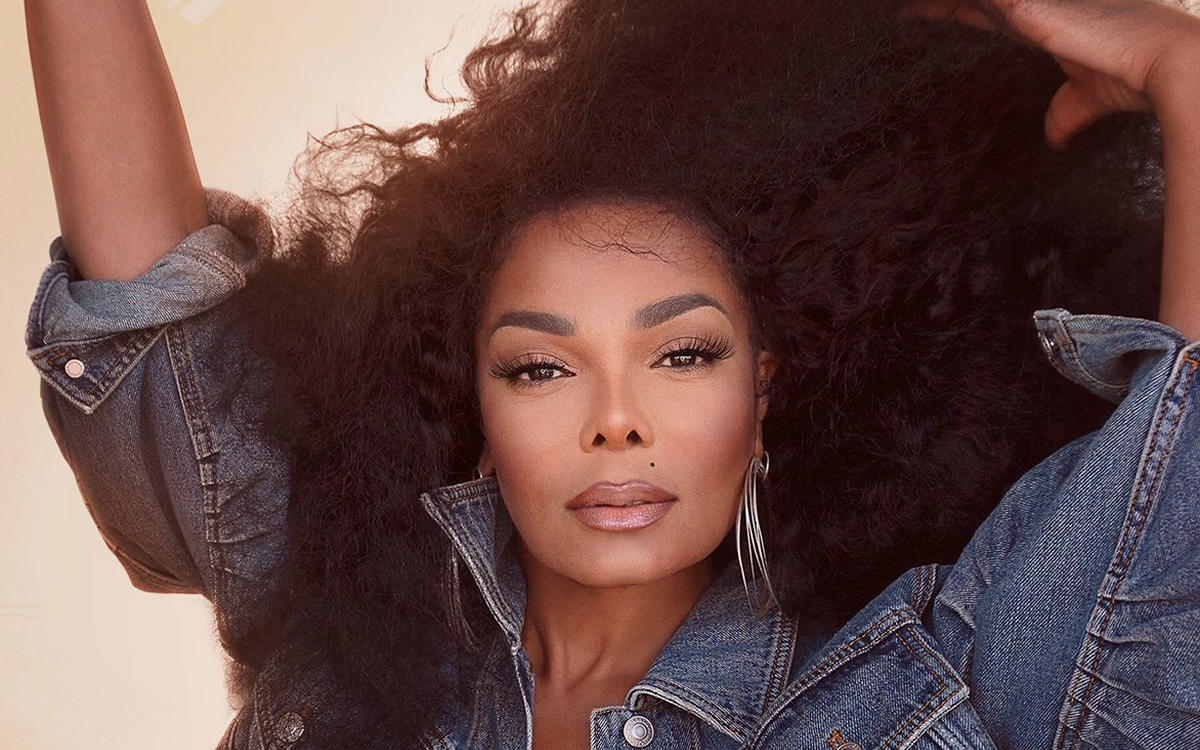 Pop icon Janet Jackson will headline the annual World AIDS Day concert sponsored by the AIDS Healthcare Foundation in Houston.
The Dec. 1 event at NRG Arena will feature a full-length concert from Jackson. In addition, AHF will honor actor and activist Blair Underwood with its lifetime achievement award; choreographer Debbie Allen is slated to speak at the event.
Jackson is a longtime LGBTQ ally and AIDS activist. Her eighth No. 1 single, "Together Again," released in 1997, paid tribute to a friend who died of AIDS and honored those lost to the disease.
Underwood co-founded Artists for a New South Africa to direct attention to "the catastrophic impact the disease has had on families and children across the continent," according to Billboard. The actor has worked with AHF for years. The Underwood Center in D.C. provides state-of-the-art HIV medical treatment and care and related services for more than 600 patients at its offices at 2141 K St., N.W.
"I'm so honored to be receiving this gracious award by AHF," said Underwood in a statement. "We have had a long-standing partnership in the fight against HIV/AIDS, and there is still more work to be done."
AHF is the world's largest nonprofit HIV/AIDS service organization and AIDS advocacy group, with healthcare centers located throughout the U.S. and around the world.
Proceeds from the concert will be used to combat HIV/AIDS. Tickets are on sale now via TicketMaster.
New dance single pays tribute to Town Danceboutique
Local musicians pen 'Town' in honor of shuttered club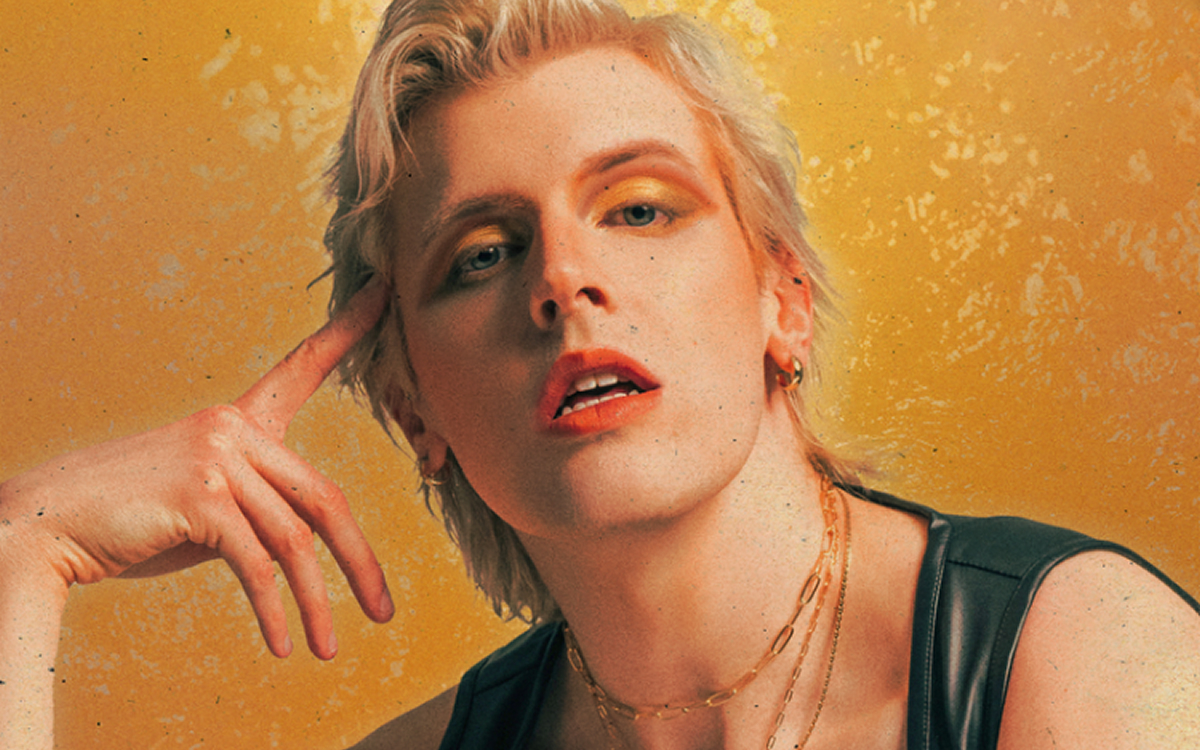 The closing of the LGBTQ nightclub Town Danceboutique in the summer of 2017 was heartbreaking to local musician Bryce Bowyn. He and his Los Angeles-based singer/songwriter friend Lexie Martin decided to honor its legacy in their new single, "Town."
For Bowyn, who moved to the District about a decade ago to attend school at American University, the memories he has from Town Danceboutique are endless. And when it closed, it was a massive loss to Bowyn and many others.
"It was such a cool space," Bowyn said. "It was just disappointing to see a place that brought so many people together become part of the landscape again." The building Town Danceboutique used to be housed in is now home to upscale apartments and a CVS.
Town Danceboutique was a formative place for Bowyn and Martin, and it was Bowyn's first experience in an open and accepting LGBTQ environment. His favorite memories at the club were always on Halloween, he said. Patrons, including Bowyn, would go all out with their costumes to look their very best.
Bowyn and Martin met while they were both in the musical theater program at American University. Despite their years-long friendship, "Town" is the first song they have written together. They sat down over FaceTime and got to work. It was Martin's idea to pay homage to Town Danceboutique, and the song follows the story of pre-gaming, going out, and hitting the dance floor.
But the single also serves as a hype song for going out in any city, at any place.
"It was important to me for the song to remain relatable and accessible," Bowyn said. "So the whole foundation of the chorus, 'Let's go to town,' can either mean Town Danceboutique, or painting the town red and having the night of your life."
Bowyn started writing and producing his own music in 2018. He released an EP titled "A Rosy Retrospect" in 2022, and most recently released a single "A Bridge Burned Down" in June. His music is inspired by late 2000s pop and '80s synthpop, influenced by stars like Madonna and Charli XCX. Lexie Martin released her self-titled EP in 2019 and most recently came out with her single "SUPERPOWER" in 2021.
Bowyn has been a lifelong pop music enthusiast. He distinctly remembers watching Britney Spears perform "Oops!…I Did It Again" at the MTV Video Music Awards when he was a kid and thinking "That was what I wanted and what I was set to do in life."
"My heart was always with pop music," Bowyn said.
"Town" is available now for streaming on Spotify, Apple Music, and Soundcloud.