Calendar Aug. 31-Sept. 6, 2018
Parties, screenings and sing-a-longs abound for Labor Day Weekend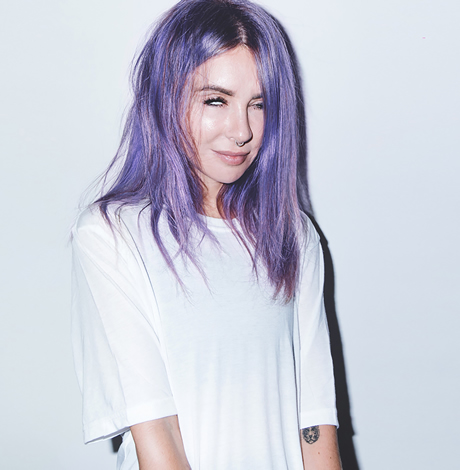 Friday, Aug. 31
The D.C. Eagle (3701 Benning Rd., N.E.) hosts Exile Fridays, an 18-and-up LGBT dance party, tonight from 10 p.m.-4 a.m.  Ba'Naka will host the drag show which features D.C.-area queens. DJ Ryan DoubleYou will spin tracks. Rail drinks are $4 until 11 p.m. For more information, visit facebook.com/eagledc. 
D.C. Bear Crue hosts Bear Happy Hour at Uproar Lounge & Restaurant (639 Florida Ave., N.W.) tonight from 5-10 p.m. Drink specials include $5 rail cocktails and $5 draft pitchers of Bud Light and Shock Top. Free appetizers will be handed out all night. For more details, visit facebook.com/bearhappyhour. 
Australian DJ Alison Wonderland performs at Echostage (2134 Queens Chapel Rd., N.E.) tonight at 9 p.m. American EDM DJ Party Favor opens the show. Tickets are $33.50. For more information and to purchase tickets, visit echostage.com. 
Saturday, Sept. 1
The 18th Library of Congress National Book Festival is at the Washington Convention Center (801 Mt Vernon Pl., N.W.) today from 9 a.m.-7:30 p.m. Authors scheduled to appear include gay author David Levithan, bisexual author Roxane Gay, Dave Eggers, U.S. Supreme Court Justice Sonia Sotomayor and many more. There will be family friendly activities on the expo-floor and a book sale. Admission is free. For more information and a complete list of authors, visit loc.gov.bookfest.
D.C. Drag Brunch celebrates its three-year anniversary at Dirty Martini (1223 Connecticut Ave., N.W.) today from 11 a.m.-3 p.m. Drag show starts at noon. All-you-can-eat brunch buffet is served from 11:30 a.m.-1 p.m. There is also a full bar. Guests must be 21 and over for entry. Tickets are $40 but a $20 online deposit is required. For more details, visit dragshowbrunch.com. 
Game of Crawls, a "Game of Thrones"-themed bar crawl is today from 4-10 p.m. Participating bars include Decades D.C., Lucky Bar, James Hoban Irish Restaurant and Bar, Buffalo Billiards and Cafe Citron. Tickets are $28.45 and include access to drink specials at all bars, a souvenir cup, crowns, beads and candy. For more information, visit facebook.com/wherelocalsgo. 
Sunday, Sept. 2
Flash (645 Florida Ave., N.W.) hosts Flashy Sundays Labor Day Weekend tonight from 10 p.m.-4 a.m. Drag performers Kristina Kelly, Gabrielle Dupree and Labella Mafia will have shows at 11:30 p.m. and 1 a.m. on the roof deck. DJ Twin and DJ Sean Morris will play music on the main floor and DJ Mike Babbitt will play music on the roof deck. Cover is $20 for the main floor and roof deck. Admission to the first floor is free. For more details, visit facebook.com/flashydc. 
AFI Silver Theatre and Cultural Center (8633 Colesville Rd., Silver Spring, Md.) hosts "Leonard Bernstein at 100: West Side Story Sing-a-long" today from 4-6:50 p.m. Attendees can sing along to classic songs from the musical such as "Maria," "Tonight" and "America." General admission tickets are $13, senior tickets are $10 and child tickets are $8. For more information, visit silver.afi.com. 
The BackRoom (715 Florida Ave., N.W.) hosts "Electric Rainbow: Labor Day Edition," a dance party, tonight from 5-10 p.m. The party will be a Beyonce and KC birthday celebration and a Labor Day celebration. For more details, visit facebook.com/thebackroomcapo. 
Trade (1410 14th St., N.W.) hosts Church Labor Day Sunday tonight from 10 p.m.-2:30 a.m. Jane Saw hosts the party. Div0id and Daisy Confused will perform. Bil Todd, Wess the DJ and Jesse Jackson will spin tracks. For more information, visit facebook.comtradebardc. 
Monday, Sept. 3
Alamo Drafthouse (15200 Potomac Town Pl., Woodbridge, Va.) hosts its Champagne Cinema Movie Party with a sing-a-long screening of  "Grease 2" tonight at 7:20 p.m. Craft cocktails inspired by the film will be served. Guests will also receive interactive props. Tickets are $14. For more information, visit drafthouse.com. 
Trade (1410 14th St., N.W.) hosts Labor Gay: the Annual Day Party for Working Gurls today from 2-6 p.m. There will be popsicles, performances and a raffle. For details, visit facebook.com/tradebardc. 
Tuesday, Sept. 4
The fourth annual Silver Spring Takoma Park Restaurant Week starts today and runs through Sept. 9. Montgomery County Councilmember Tom Hucker hosts the event. Participating restaurants include Busboys and Poets, Mrs. K's Toll House, Republic and more. For a complete list of participating restaurants, visit sstprestaurantweek.com. 
Republic (6939 Laurel Ave., Takoma Park, Md.) hosts Alegre Happy Hour, an LGBT happy hour, today from 5-7 p.m. For more information, visit republictakoma.com.
Wednesday, Sept. 5
Bookmen D.C., an informal men's gay literature group, discusses "The Sparsholt Affair" by Alan Hollinghurst at the Cleveland Park Library (3310 Connecticut Ave., N.W.) tonight at 7:30 p.m. All are welcome. For details, visit bookmendc.blogspot.com.
The Tom Davoren Social Bridge Club meets tonight at 7:30 p.m. at the Dignity Center (721 8th St., S.E.) for social bridge. No partner needed. For more information, call 301-345-1571.
Thursday, Sept. 6
Alanis Morissette performs at Wolf Trap (1551 Trap Rd., Vienna, Va.) tonight at 8 p.m. The Canadian songstress will sing some of her biggest hits including "Ironic" and "You Oughta Know." Tickets range from $45-80. For more details, visit wolftrap.org. 
The Asian and Pacific Islander Queer Community hosts a support group meeting at the D.C. Center (2000 14th St., N.W.) tonight at 7 p.m. The meeting is co-sponsored by the Asian Pacific Islander Queer Society D.C. and Asian Queers United for Action. For more details, visit thedccenter.org. 
Studio House, Visual AIDS partner for educational program
Day With(out) Art 2021 to be held at Lamont Plaza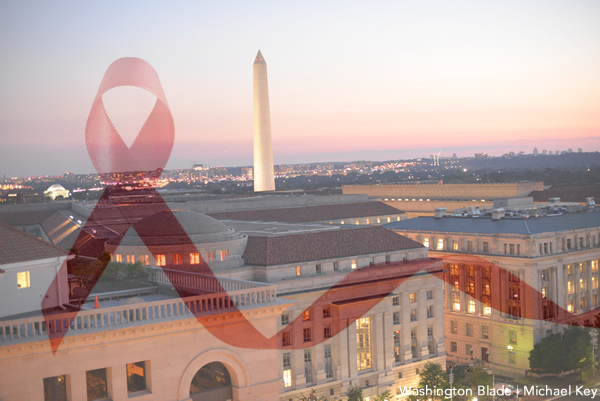 Studio House and Visual AIDS will join forces for "Day With(out) Art 2021" on Tuesday, Nov. 30 at 6 p.m. at Lamont Plaza.
This event is a community outdoor screening of "Enduring Care," a video program that highlights strategies of community care within the ongoing HIV epidemic followed by a discussion about the video.
There will be an open house in the neighborhood at the David Bethuel Jamieson (1963-1992) Studio House and Archives featuring newly commissioned work by Katherine Cheairs, Cristóbal Guerra, Danny Kilbride, Abdul-Aliy A. Muhammad and Uriah Bussey, Beto Pérez, Steed Taylor, and J Triangular and the Women's Video Support Project.
For more information, visit Eventbrite. 
Forget Santa Claus – Ginger Minj is comin' to town
'Drag Race' alum's Winter Wonderland Tour stops in D.C. Nov. 29 and 30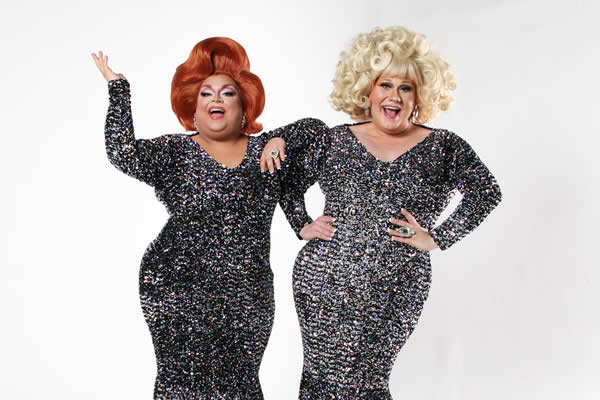 Ginger Minj is a busy little elf.
From her new country album "Double Wide Diva" to sporadic stints in TV and movies to her upcoming book, "Southern Fried Sass" (which reportedly scored her a six-figure deal), the "Drag Race" diva is everywhere these days, including a venue near you. On Nov. 29 and 30, the new queen of Christmas will perform her holiday spectacular Winter Wonderland Tour at Miracle Theatre.
We recently caught up with the multitalented actress/comedian/singer to discuss her continued success, including making friends with Jennifer Aniston while filming Netflix's "Dumplin,'" her take on the latest Dave Chappelle backlash, the best Christmas gift she's ever received, and what exactly makes her the "nicest bitch" this side of the North Pole – but first, let's take a sleigh ride back to the beginning.
BLADE: Tell me a bit about how you got started in drag and the genesis of Ginger Minj.
GINGER MINJ: Like most good show-tune-loving queers, I stumbled into drag through musical theater. I auditioned for a show that required either full-frontal nudity or drag, and I figured I would fare better in a wig and heels than nothing at all. I got the role and really took to it quickly. I felt more free and honest as a performer than I ever had before, and I realized I could make a livable income doing something that I was wholly responsible for creating.
BLADE: How has your appearance on "Drag Race" helped your career, and what are your top takeaways from your time on the show?
GM: It's an international platform that allows us to introduce ourselves to the entire world. It got me a seat at the table with people and places that refused to even open the door for me in the past. I think there was – and maybe still is sometimes – this initial assumption that drag artists are limited in their talents, but we have been able to show the world that we are just as talented and capable as any other entertainer. I don't wear a wig as a gimmick. I wear it as an accessory, and it doesn't mean I shouldn't be taken as seriously as any other actor, singer, etc. "Drag Race" is doing a great job of showing the world that – and I'll forever be grateful.
BLADE: If folks didn't catch you on "Drag Race," they might recognize you from the 2018 Netflix movie "Dumplin'" starring Jennifer Aniston and Dove Cameron. What was your experience like on set, and do you have any other TV/film projects in the works?
GM: "Dumplin'" was the single best experience of my life! Jennifer Aniston brought me coffee every morning, and Kathy Najimy had my trailer moved next to hers so we could listen to Beyoncé and play with makeup. That entire cast and crew treated all of us queens with unbelievable respect. It really gave me a passion for filmmaking and, yes, I'm happy to say there are a few more projects – big screen and small – coming your way soon.
BLADE: What makes you the "nicest bitch you'll ever meet?"
GM: It's like those good ole' southern church ladies who will give you the shirts off their backs but read you to filth for not bringing one of your own. The only thing bigger than my mouth is my heart and the "shady" things I say should never be taken seriously.
BLADE: As a comedian yourself, what are your thoughts on the latest Dave Chappelle/Netflix controversy?
GM: I've always felt like comedy and drag go hand in hand: It's an outrageous way to start a conversation and make people confront their own feelings about anything and everything. That being said, I think there's a way to do that without disparaging and discrediting an entire group of human beings. I think it's shameful that someone with that great of a platform would choose to punch down.
BLADE: Your new single "Walk Tall" is about growing up gay in the South – and it's a very good song. Radio worthy even, but a hard sell, given its content, to a country-music audience. How do you think that changes? Will LGBTQ+ country artists ever enjoy the kind of success their straight counterparts do?
GM: I think so. To be completely honest with you, I've gotten much more support for that album from the country community than I have from the drag world. The message is so universal, and we were very careful to do it in an authentic, simple way. When we stop focusing on our differences and start embracing our similarities, the world can change. I just do the things that make me happy and hope it finds the people who need to hear it.
BLADE: Christmas is just around the corner – do you prefer giving or receiving? What's your most prized Christmas present from the past?
GM: I'm definitely a giver! I drive myself crazy for months researching and planning and looking for the perfect gifts for everyone. It's my way of showing the people I care most about that while I may be busy, I'm listening. I hear them, I see them, and I appreciate them. The best Christmas present I ever got was a cheap plastic pair of ruby slippers from my mama when I was a kid. I still have them. That moment changed my life forever. It's what actually inspired "Walk Tall."
BLADE: Like Santa Claus himself, the Ginger Minj Winter Wonderland Tour 2021 is coming to town. What do you have in store for audiences this holiday season?
GM: What don't we have in store?! There are 20 costume changes, instructional videos gone terribly wrong, singing, dancing, magic tricks, fog machines, comedy, and it even snows over the audience! This is the biggest, prettiest, most ambitious show we have ever put together.
BLADE: Looking forward to 2022, what's in the works? What are a few of your New Year's resolutions?
GM: So many great things — more music, some movies, some TV, a stage production of "La Cage aux Folles" in Chicago, and my book "Southern Fried Sass" will hit the shelves. It's a great time to be the "Glamour Toad," and I am grateful every single day.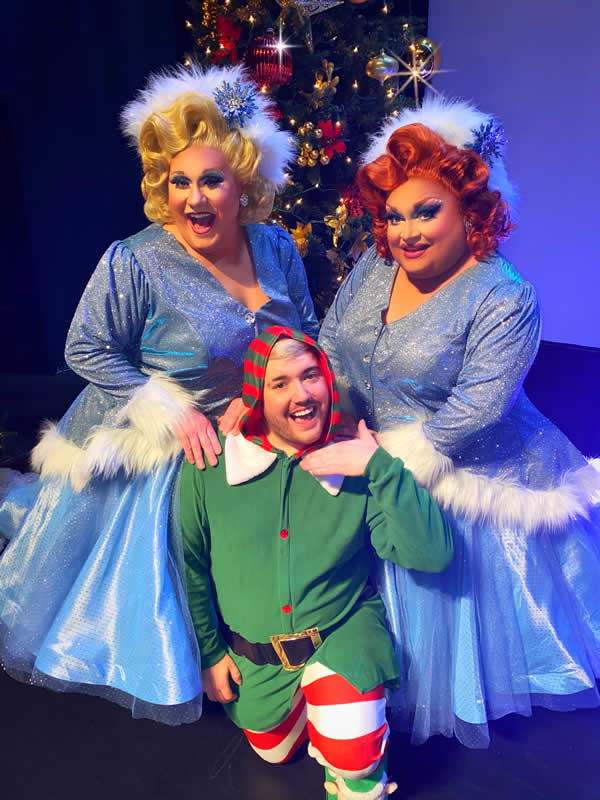 Mikey Rox is an award-winning journalist and LGBT lifestyle expert whose work has been published in more than 100 outlets across the world. Connect with Mikey on Instagram @mikeyroxtravels.
Children's Beach House to host holiday fundraiser
Music by artists Pamala Stanley and 2nd Time Around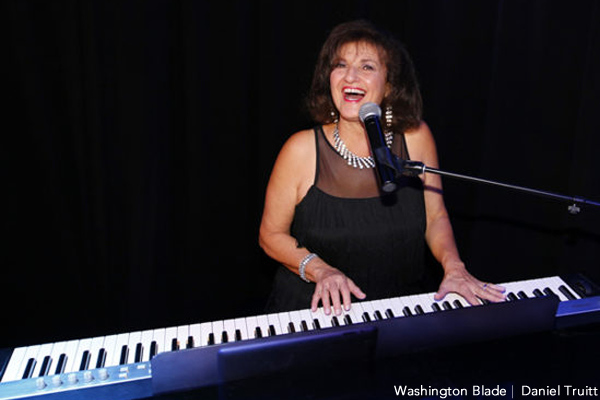 The Children's Beach House in Lewes, Del., will begin its weekend-long fundraiser with an annual holiday party on Friday, Dec. 3 at 6:30 p.m.
The event will include a live auction, cocktails, dinner by Touch of Italy and music by artists Pamala Stanly and 2nd Time Around. This fundraiser will help support CBH's work with children and families. Tickets are $150.
The celebrations will continue with a "Santa's Workshop" event on Saturday, Dec. 4 at 10 a.m. This event will include cookie decorating and making holiday crafts, among other events. There will also be a cash bar available with bloody mary's and mimosas for those 21 years and older. Tickets cost $30.
CBH will end the weekend with "Happy Hour With the Boy Band Project" on Sunday, Dec. 5 at 4 p.m. This event will be a musical performance by an electric boy band cover group, which was named "Best Group" by the 2019 Broadway World Awards that re-imagines the sound, movement, and energy of NSYNC, Backstreet Boys, One Direction, and more. Tickets are $150. Visit cbhinc.org for more information.