What's at stake for LGBTQ rights in Massachusetts
Facing down major threat to equality in November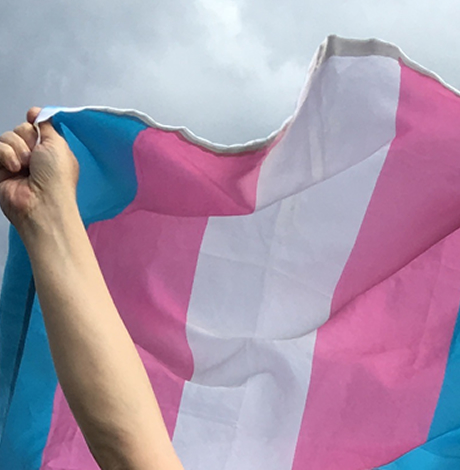 On Nov. 6, the LGBTQ movement will face one of the single biggest threats to equality in recent memory. Anti-transgender activists in Massachusetts have secured the country's first statewide popular vote on an LGBTQ nondiscrimination law. The legislation passed with a bipartisan supermajority in 2016 and was signed into law by Republican Gov. Charlie Baker, providing protections for transgender people from discrimination in public places like restaurants, stores and hospitals. The activists seeking repeal of this law have publicly stated that, if successful, they will seek to roll back nondiscrimination protections for the entire LGBTQ community in states nationwide. The outcome of this vote could fuel our opponents' attacks for years to come, and the national stakes for our community could not be higher.
Yes, it's "blue" Massachusetts. Yes, 2018 may bring a "blue wave." But two recent polls show this is a 50/50 fight – and that's before repeal proponents have begun airing their ugly, misleading advertisements. We know voters across the political spectrum are vulnerable to our opponents' scare tactics. We can take nothing for granted, and we have to work to earn every vote. That's why Freedom for All Americans has been on the ground with Freedom for All Massachusetts – now the Yes on 3 campaign – since early 2017 going door-to-door talking with voters about what it means to be transgender and what nondiscrimination laws do and don't do. Massachusetts led the country on marriage equality and it must serve as a firewall to stop the spread of discrimination.
This is not a challenge our movement asked for, but we can seize it as an opportunity. There's no clearer way to demonstrate growth in public support for nondiscrimination protections than to win a statewide popular vote. The Yes On 3 campaign to uphold Massachusetts' transgender protections is laser-focused on leveraging lessons learned from previous campaigns, introducing voters to transgender people, addressing concerns about safety and restrooms head on, and connecting the aspirations of our transgender friends and neighbors to the values we all share – freedom, liberty, kindness, and making sure everyone has a fair shot at success.
The truth is, anti-LGBTQ activists are in a race against the clock to capitalize on the fact that too few Americans yet personally know a transgender person. A 2016 Pew Research Center study found that nearly nine in ten (87%) U.S. adults know someone who is gay or lesbian — one of the most important factors that determines whether a person supports marriage equality. In the same survey, only 3 in 10 (30%) said they know someone who is transgender. Opponents of rights for the LGBTQ community know that transgender equality is a relatively new issue for many people. They use protections for transgender people as a wedge issue to rollback existing protections for the entire LGBTQ community and to prevent passage of new protections. Winning this fight in Massachusetts opens the door to winning the full equality we seek for all LGBTQ Americans.
Just as we saw with efforts to win marriage equality, everyday Americans from all political backgrounds are moved to support transgender nondiscrimination measures by opportunities to become more familiar with transgender people. Massachusetts Republican Rep. Sheila Harrington summed this up best when she shared her personal journey from opposing to supporting transgender protections in a speech during the 2016 legislative vote stating: "I have had the opportunity to listen again and for many hours, to transgender people and their loved ones who have eloquently and courageously shared their stories and experiences. I have been well aware of the arguments made against transgender rights, because I once made them myself. But I also know now that they are wrong."
In the current landscape of myths and lies about who transgender people are, our wins can not be taken for granted. And what we have learned from people like Rep. Harrington in states across the country is that logic and reason aren't always enough to change minds on this issue. It's when Americans realize that transgender people are their friends, family members and neighbors, working alongside them and sharing similar dreams to build a good life for themselves and their families, that minds are changed and hearts are won.
With hard work and a smart strategy, I know that when Massachusetts voters are asked whether to continue treating their friends, family members, and and neighbors with dignity and respect, they will vote Yes on 3. And when they do, our movement will be one step closer to demonstrating that America is ready for nondiscrimination protections nationwide. Volunteers are walking door-to-door to talk to Massachusetts voters about an America we all believe in – a place where all people have the opportunity to achieve their American dream, and to do so without fear of discrimination. We know that voters simply need the opportunity to get to know their transgender neighbors, and that's why we need all hands on deck.
If you haven't yet joined Yes on 3 in seizing this historic opportunity, now is the time. Go to www.FreedomMA.org to learn how you can phone bank from any zip code, take a "volunteer vacation" to Massachusetts to join our door-to-door canvassing efforts, and contribute financially.
Kasey Suffredini is the president of strategy at Freedom for All Americans and co-chair of the Yes on 3 campaign.
Opinion | Representation matters: The gayest Olympics yet
From one out athlete to more than 160 in just 33 years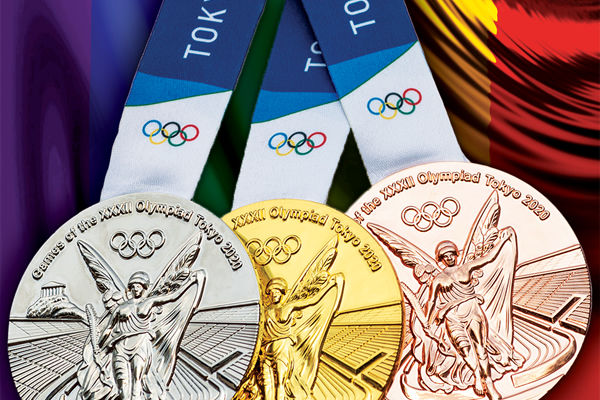 OK, I really want a Tom Daley cardigan. The now gold-medal Olympian told Britain's The Guardian that he took up crocheting during the pandemic. He even has an Instagram page dedicated to his knit creations, MadeWithLoveByTomDaley. It's all very adorable; it's all very Tom Daley.
All that aside, you'd have to be practically heartless to not feel something when Tom Daley and his diving partner Matty Lee won the gold on Monday in the men's synchronized 10-meter diving competition, placing just 1.23 points ahead of the Chinese. And then seeing him with tears in his eyes on the podium as "God Save the Queen" played. Later that week, he knitted a little bag featuring the Union Jack to hold and protect his medal. So very wholesome
Daley is certainly one of the highest profile LGBTQ athletes in these games. Besides the diver, the 2020 Summer Olympics, now in 2021 because of the pandemic, are hosting more than 160 out athletes. A record to be sure, but calling it a record does it somewhat of an injustice. The United States sent the first out athlete to the 1988 Summer Olympics, Robert Dover an equestrian rider competing in dressage. Dover remained the only out (sharing the title once in 1996 with Australian diver Craig Rogerson) for 10 years. Then, during the 2008 Summer Olympics in Beijing, the number of out athletes jumped to 15. London's 2012 Olympics saw the number increase to 23. The 2016 Summer Olympics in Rio de Janeiro saw the number jump to 68 out athletes. And now we're at over 160. 
So you get the trend building here. From one out athlete to more than 160. So very far, so very fast. And competing in everything from handball to sailing to golf to skateboarding. Also, noteworthy, New Zealand sent the first trans athlete, weightlifter Laurel Hubbard. These are but numbers and names, but to be sure, this sort of representation, this sort of visibility, is hugely important. Not just for athletes coming up behind them, but let's think too of those out there, not yet even out, maybe watching in their parents' living room. Seeing Tom Daley thank his husband, mention their son, this sort of queer normality being broadcast as if it is both groundbreaking and at the same time nothing at all — the importance of this cannot be overstated.
On top of that, growing up gay, how many times were we all told, whether outright or simply implied, that sports were more or less off limits to us. Meant to display the peaks of gender and ability, sports were not meant for those who couldn't fit neatly into that narrative. But it appears that that narrative is slowly becoming undone. Just look beyond the Olympics, to the wider world of sports. Earlier this summer, pro-football's Carl Nassib came out.
And maybe I'm just of a generation that marvels at the destruction of each and every boundary as they come down. We had so very little as far as representation back then. Now to see it all, and in so many different sports, you can't help but to wonder what the future will hold for us; and it really delights the imagination, doesn't it?
It is the gayest Olympics yet. And if the trend laid out above continues, it will only get gayer as the years go on. And if it's a barometer for anything, I think we will see a lot of things getting a bit gayer from now on.
Brock Thompson is a D.C.-based writer. He contributes regularly to the Blade.
Opinion | Blame Mayor Bowser for violence epidemic?
In a word, 'no,' as the problem is nationwide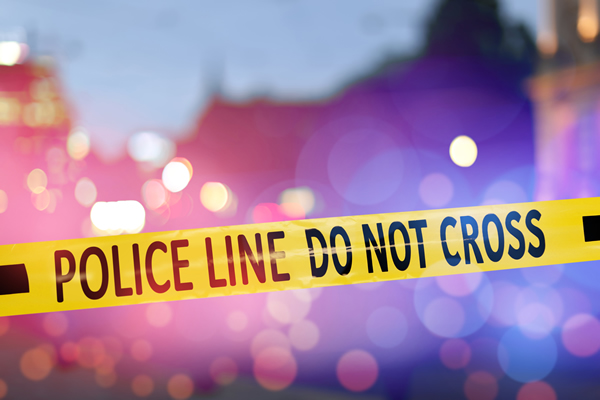 The simple answer to the question "Does the Mayor get the blame for the violence epidemic?" is NO! This is not something that can be laid at any one person's feet. The epidemic of gun violence is gripping the entire nation.
The frustration and outrage I and everyone else feels are palpable. It's frightening when you hear gunshots in your neighborhood. It makes bigger headlines when the shots fired are in neighborhoods not used to that like the recent shooting on 14th and Riggs, N.W. When the shots rang out patrons of upscale restaurants like Le Diplomate ran or ducked under their tables for cover. When shots were fired outside Nationals stadium the national media lit up to report it. The truth is we must have the same outrage every time shots are fired and people hurt or killed in any neighborhood of our city.  
Trying to lay the blame for this at the feet of the mayor, as some people on social media and in opinion and news columns in the Washington Post are doing is wrong. Some would have you believe the mayor is just sitting by and allowing the violence to happen. There are pleas "Mayor Bowser do something!" as if she could wave a magic wand and the shootings will stop.
In a recent Washington Post column, "Bowser pressed to act after shootings," a number of Council members are quoted including Chairman Phil Mendelson, Ward 2 member Brooke Pinto, Ward 4 member Janeese Lewis George, At-large member Anita Bonds and Ward 5 member Kenyan McDuffie. They all call for something to be done but not one of them says what they would do. It's clear they are as frustrated and outraged as the rest of us but have no easy answers. What is clear is casting blame on the mayor and police commissioner won't help to stop the violence and shootings. 
Again, this epidemic of violence isn't just an issue for D.C. but a national epidemic. Recently our mayor sat beside the president at a White House meeting called to discuss what can be done about this with mayors and law enforcement officials from around the nation. No one from the president down had an answer that can make it stop right away. Many in D.C. would be surprised at the ranking of the 50 cities with the most violent crime per 100,000 residents showing D.C. with 977 violent crimes per 100,000 residents at number 27 behind cities like Rockford, Ill., Anchorage, Ala., and Milwaukee, Wisc. Crime in nearly all those cities and murder rates have gone up, in many cases dramatically, since the pandemic. 
The solution to ending gun violence is to get the guns out of the hands of those who are using them for crime but that is easy to say and much harder to do. We know ending poverty will make a difference. Giving every child a chance at a better education and ensuring real opportunities for every young person will make a difference. We must also hold people responsible for the serious crimes they commit and often courts are a system of revolving door justice where we find the same people arrested for a serious crime back on the street committing another one and the same gun used for multiple crimes.
There are anti-crime programs that might work but they need buy-in from the entire community including activists and the clergy who must work in concert with our political leadership. D.C. is funding a host of programs including 'violence disrupters,' job training, and mental health and substance abuse programs. They all need more money and more support.
In D.C., we have only 16 elected officials with real power; the Council, the mayor, the attorney general and our congressional representative. We have community leaders elected to local ANCs. When members of the council attack the mayor, some simply to make political hay for their own future election, it won't solve any problems. 
This must be viewed as a crisis and our 16 elected leaders should sit down, agree to a series of anti-crime programs and efforts they will adequately fund, and stop attacking each other. Once they agree on the programs to fund they should bring together ANC members from across the city to a meeting at the convention center and work out a plan for what each can do to move us forward to safer neighborhoods.
We must work together as one if we are to succeed in making life safer and better for all. 
Peter Rosenstein is a longtime LGBTQ rights and Democratic Party activist. He writes regularly for the Blade.
Opinion | U.S. senators: It's time to act against anti-LGBTQ discrimination
Draw your inspiration from past bipartisan consensus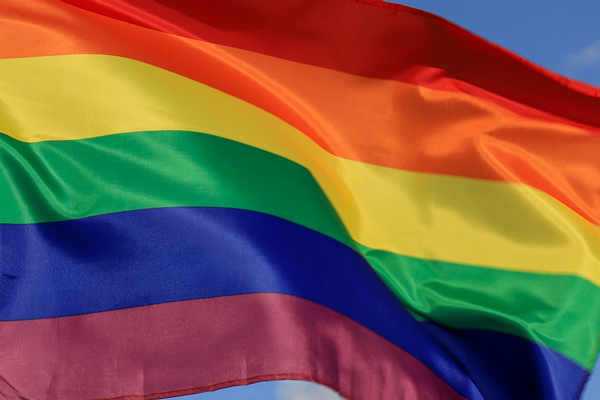 Georgia has had the eyes of the nation on it for some time now. It's just over five years since people across Georgia braced themselves as lawmakers sent sweeping anti-LGBTQ legislation to the desk of then-Gov. Nathan Deal. The LGBTQ community feared for the potential harms that the broad "license to discriminate" bill could bring. Business leaders feared billions of dollars being drained from the state's economy as major players from Hollywood, the business sector, and even the NFL threatened to pull investments.
But after thousands of calls, meetings, and letters, Gov. Deal, a Republican and devout Evangelical Christian, ultimately did the right thing. He vetoed the bill, saying, "We do not have a belief in my way of looking at religion that says we have to discriminate against anybody."
At the time Gov. Deal's veto was heralded as a radical move for a Republican leader. But the truth is that Republican lawmakers faced with bills targeting LGBTQ people frequently take action against these measures. We saw it earlier this year in Arkansas as Gov. Asa Hutchinson vetoed a draconian anti-transgender healthcare bill. Earlier this year, Utah Gov. Spencer Cox teared up while condemning an anti-trans bill, saying, "These kids are just trying to stay alive." Prominent Republican leaders in South Dakota, Texas, South Carolina, and Arizona have vetoed or moved to block anti-LGBTQ bills. Stalwart Republican senators from Alabama and Iowa have passionately supported open military service for transgender people.
There are plenty of examples of Republicans supporting LGBTQ people, but they've often been lost in the headlines stoking the so-called left-versus-right "culture wars."
In my home state of Georgia, Gov. Deal's action inspired further evolution on LGBTQ issues. In the five legislative sessions since Gov. Deal's veto, Georgia's legislature has not passed a single anti-LGBTQ bill. Republicans and Democrats alike have defended LGBTQ Georgians from discriminatory measures. And so many Georgians across the political spectrum – within families, friend groups, and workforces – have had conversations about what dignity for LGBTQ people looks like.
Now it's time for the members of the United States Senate to build on that consensus by taking the most important and critical step yet for LGBTQ Americans. It's time for senators on both sides of the aisle to come together and enact equality legislation that would establish concrete, enduring nondiscrimination protections for all LGBTQ people in areas like housing and public spaces, including restaurants, stores, and hospitals. LGBTQ people in too many states – 29 nationwide – remain vulnerable because of a lack of explicit nondiscrimination laws at the state and federal levels.
Polling consistently shows that a wide majority of Americans of both political parties strongly supports protecting LGBTQ people from discrimination. More than eight in 10 Americans support LGBTQ-inclusive nondiscrimination laws, including 62% of Republicans. We cannot let the loudest voices of a fringe minority hold our country back from delivering the promise of liberty, security, and equality for all people, no matter where they live.
Because really, we are so close to passing federal LGBTQ protections – closer than ever before. Nearly 50 years after its first introduction in Congress, the Equality Act passed with bipartisan support in the House, and received its first-ever Senate hearing. Republican senators in the Senate Judiciary Committee voiced empathy for the harms that discrimination has caused LGBTQ people. They also expressed a willingness to finding a path to protect us. And there is more than one bill proposed to address the inequity that LGBTQ people are subjected to. The Senate judiciary committee opened a door to the long overdue conversation.
Now it's on us to hold that door open and guide all of our senators through. Democratic senators must reach out to their Republican colleagues and address concerns. Republicans must draw on the many recent examples of conservative leaders working to protect LGBTQ people.
We can't afford another 50 years of federal inaction on our protections. We can't afford for the two parties to keep butting heads in a bitter stalemate. For the first time in history, we have a real opportunity to secure protections for LGBTQ Americans.
We must seize this opportunity, seek common ground and find a solution that works for everyone. It's essential that right, left, and center come together, reach consensus, and do the right thing. At last.
Jeff Graham is executive director of Georgia Equality. Reach him at [email protected].