October 26, 2018 at 2:42 pm EDT | by Mariah Cooper
Nielsen unveils top TV shows for same-sex households
For the first time, Nielsen has isolated households with same-sex couples, both married and unmarried, to determine the top TV shows this demographic is tuning in for.
The audience management system partnered with GLAAD to measure data starting from Sept. 30. The analysis found that same-sex couples are watching different programs than overall viewers. The top shows for overall viewers were "Manifest," "The Big Bang Theory," "NCIS" and "This Is Us." For same-sex couple households the big three were "Murphy Brown," Manifest" and "American Horror Story."
"Manifest" and "The Big Bang Theory" were in the top five for all viewers but "Murphy Brown" and "American Horror Story" were only in the top five for same-sex viewers.
Brian Fuhrer, senior vice president of product leadership at Nielsen, said in a statement: "As the media marketplace continues to evolve, our clients are increasingly looking to better understand consumers of all types to effectively reach new and unique audiences. This translates directly into why diversity and inclusion is a business imperative for Nielsen and why we will continue to invest in ways to ensure our world-class TV panel reflects the true diversity of the consumer landscape. This enhancement will help both programmers and marketers gain LGBTQ audience insights and provide the industry with better understand the compelling opportunity these consumers represent."
CEO of GLAAD Sarah Kate Ellis stressed the importance of LGBT inclusion in the ratings.
"it's important that we know American audiences are connecting with these characters and shows," Ellis said. "We appreciate Nielsen's commitment to ensuring that LGBTQ people wherever they live and consume television are being counted — and that those numbers are being reported. GLAAD is proud to work alongside them as they continue to expand and enhance their capabilities."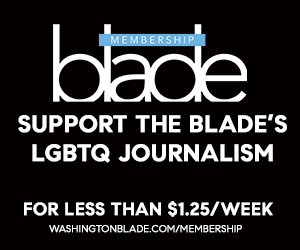 Sign Up for Blade eBlasts