The real horror story behind 'Boy Erased'
A nationwide policy is needed against the quackery of conversion therapy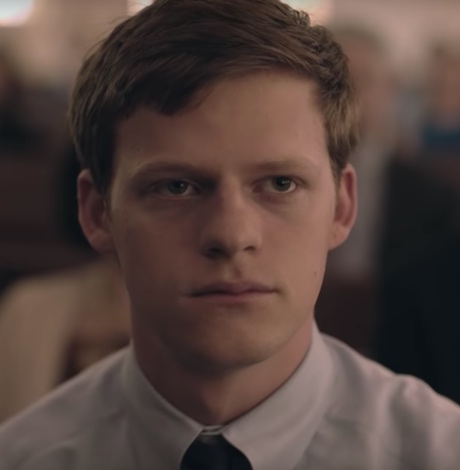 America was born in an age of reason. But unlike Lord Cornwallis at Yorktown, the forces of unreason never surrendered. Now as before, know-nothingism and quackery have emerged from freedom's dark corners to rear their heads against our Enlightenment values.
Instead of leeches we have a fear-mongering, division-stoking president whose fancied "instinct for science" supplants real science. Instead of snake oil, we have so-called conversion therapy.
Garrard Conley's parents bought that false cure from their minister because they were taught that homosexuality was scary and sinful, and wanted to help their son. Instead, he was subjected to practices that Just the Facts Coalition says can cause "depression, anxiety and self-destructive behavior."
Conley's book on his experiences, Boy Erased, is now a film by Joel Edgerton starring Lucas Hedges as the boy and Nicole Kidman and Russell Crowe as his parents.
Inspired by Conley's story, the Mattachine Society of Washington, DC (MSDC, of which I am secretary) has released a white paper, "The Pernicious Myth of Conversion Therapy: How Love in Action Perpetrated a Fraud on America." Prepared by a team of attorneys at McDermott Will & Emery, it marshals a wealth of archival evidence to show how pseudoscience fueled by animus was used to bestow respectability on anti-gay abuse.
St. Elizabeths Hospital in southeast DC was established by act of Congress in 1855. As described in a May 2018 article in Washington City Paper about MSDC's research, after World War II it was the "'headwater' of pseudoscientific theories about LGBTQ people that combined the psychoanalytic teachings of Sigmund Freud with American homophobia."
This was during the "Lavender Scare" period when President Eisenhower signed Executive Order 10450 declaring homosexuals a threat to national security and unfit for federal employment, thus implementing FBI director J. Edgar Hoover's Sex Deviate program.
St. Elizabeths' "coercive federal psychiatry," as MSDC President Charles Francis calls it, included electroshock treatments, transorbital lobotomies, and aversion therapy. One uncovered story among many is that of Thomas H. Tattersall, committed to St. Elizabeths from 1955 to 1960. He was subjected to insulin shock therapy, "a barbaric series of massive injections of insulin to induce comas over weeks."
The late Frank Kameny, founder of the original MSDC, played a key role in persuading the American Psychiatric Association to declassify homosexuality as a disorder in 1973. (He would be thrilled by the archival rescue work of Francis and MSDC director and officer Pate Felts.) More recently, "ex-gay" charlatanry was recast as religious ministry, which is how Love In Action (LIA) got hold of Conley.
LIA's "cure" consisted of cherry-picked Bible passages, fire and brimstone prayer sessions, and twelve-step programs premised on sexual brokenness. Assisted by Alliance Defense Fund (ADF, now Alliance Defending Freedom), LIA fought regulatory efforts by Tennessee authorities concerned that it was conducting therapy without a license.
With LIA (renamed Restoration Path in 2012) baselessly treating same-sex love as an addiction, and with ADF defending conversion therapy as a matter of parental rights, several states banned its use on minors. DC's ban became law in 2015. The increasing resort to "religious freedom" as a back door to mistreatment, including the anti-gay and anti-trans Nashville Statement signed in 2017 by evangelical leaders, shows the need for a nationwide policy against these cruel practices.
The use of bogus science to buttress bigotry continues with the Trump administration's proposed Title IX change, which would ignore gender science and define transgender people out of existence by assigning gender according to external genitalia as recorded on original birth certificates. Trans people who have obtained a revised birth certificate and REAL ID reflecting their true gender identity could face invalidation of IDs and passports.
If Lyndon Johnson brought the Great Society, Donald Trump has brought the Great Erasure, where science is dismissed and journalism is discredited in favor of propaganda serving the Glorious Leader.
Pathologizing gay and trans people does not make it so, any more than denying climate change will keep sea levels from rising. We fight erasure, as MSDC and McDermott are doing, by telling our stories and preserving our history — forcing those who would launch a post-factual age to confront the fact of us.
Richard J. Rosendall is a writer and activist. He can be reached at [email protected].
Copyright © 2018 by Richard J. Rosendall. All rights reserved.
Casa Ruby's services must survive
But the organization's name doesn't matter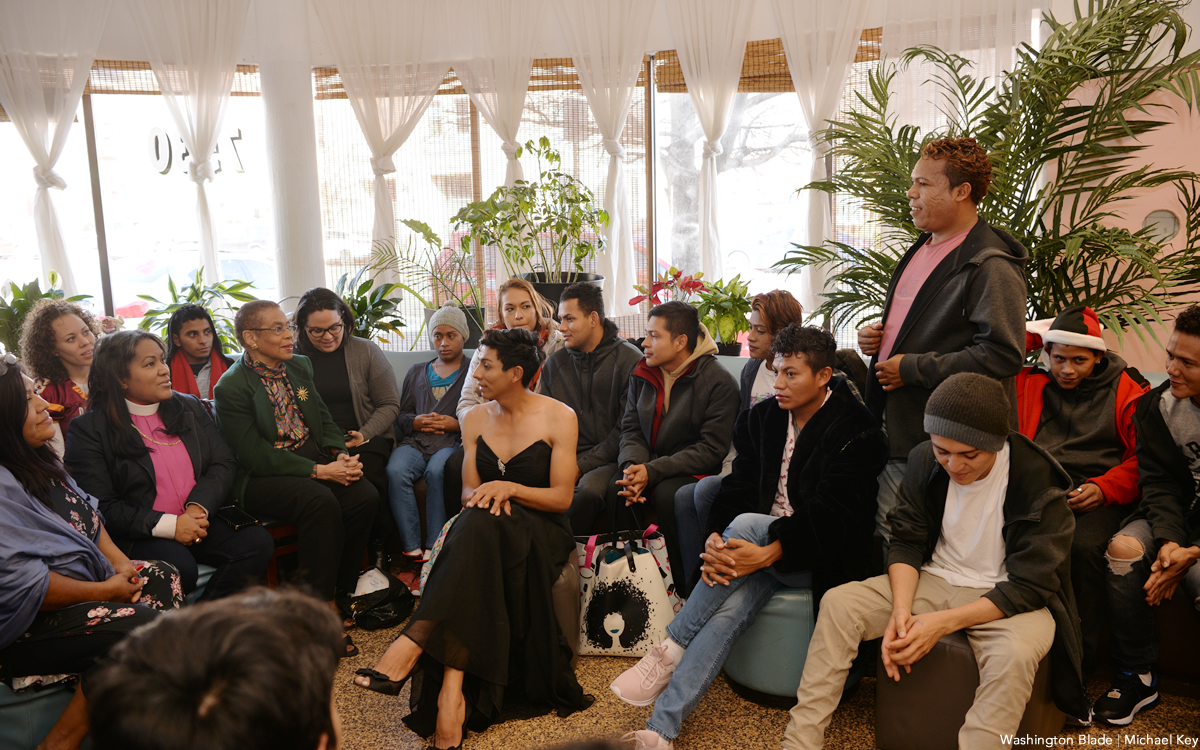 A judge approved putting Casa Ruby into the hands of a receiver and approved the D.C. Attorney General's recommendation of the Wanda Alston Foundation, of which June Crenshaw is the executive director. She is an amazing person. Founded in 2008, according to its website "the Wanda Alston Foundation provides housing and support services for D.C. homeless and at-risk LGBTQ youth ages 18 to 24 and advocates for expanded city services for LGBTQ youth."
Contrary to what Ruby Corado said at the hearing she apparently Zoomed into from El Salvador, it is only important to have someone who knows the work of Casa Ruby and if it is someone who worked for a successful organization in the area all the more reason for them to be named.
It's not important that the name Casa Ruby survives. What is important is the services it once provided to the transgender community survive, and even expand. That can be done under any name.
Taking over as receiver will not be an easy task. Crenshaw will have to unravel the mess that is there now. The receiver will have to face the fact money may have been stolen and deal with employees who weren't paid. They will have to deal with the fact, which now seems clear, that Casa Ruby was out of compliance with the District Non-Profit Corporations Act.
D.C. was an amazing place for me to come out and I did so after moving here in 1978. As a political person I got involved with what was then the Gertrude Stein Democratic Club, which had just played a major role in electing Marion Barry as mayor. Over the years I got more and more involved in the LGBTQ community. I, along with Rick Rosendall, founded and incorporated the Foundation for all DC Families, the organization we set up to fight for marriage equality in D.C. We worked hard, raised funds and had Celinda Lake do the first major poll on the issue in D.C. We found the white community in D.C. was heavily in favor of marriage equality and the Black community was partially supportive based on age and religion. We recognized many of us who began the organization had white privilege, which made life easier for us. We never earned that privilege it was something society just awarded us. We worked hard to recruit a diverse board for the organization and involved the faith community in the fight as well. Then along with Sheila Alexander-Reid and Cornelius Baker we incorporated the Campaign for All DC Families as the 501(c)(4) to do the political work to secure marriage equality. We continued to raise some money for the organization and worked with HRC, which lent us staff and meeting space. We recruited new people. We won the fight working with Council member David Catania and the rest of the Council. Mayor Adrian Fenty signed the D.C. marriage equality bill and I still have one of the pens presented to me at the signing.
White privilege made it easier for me to be out. Because of this over the years I supported groups like the Wanda Alston Foundation, and Casa Ruby, because there are so many members of the LGBTQ community who still struggle in the District, no matter how LGBTQ-friendly our laws are. We must all work to ensure no one falls behind due to homophobia, transphobia, racism, or sexism. Again, I will continue to support the services for the transgender community, which Casa Ruby provided, but don't care what the organization providing them is called.
The problem I have with Ruby Corado was compounded when I read in the Blade what she said at the virtual hearing disputing "the allegations, saying among other things, that claims that she was not in communication with the Casa Ruby board was a misconception."
If Corado cares about the people Casa Ruby served, why is she in El Salvador? Who has she been in touch with — which board members, and will they confirm this? If she cared about the organization and people it served, and has done nothing wrong, why is she not here in the District fighting for the employees, calling a board meeting (if there is a board)? Non-profit boards hire executive directors and oversee their work. I don't think Casa Ruby ever had a real 'working' board overseeing Corado's work. We need to question and get affidavits from former 'board' members as to what they did and what they know about what Corado did.
Peter Rosenstein is a longtime LGBTQ rights and Democratic Party activist. He writes regularly for the Blade.
Supporting LGBTQ rights is good for business and the right thing to do
Equity and inclusion must be a corporate imperative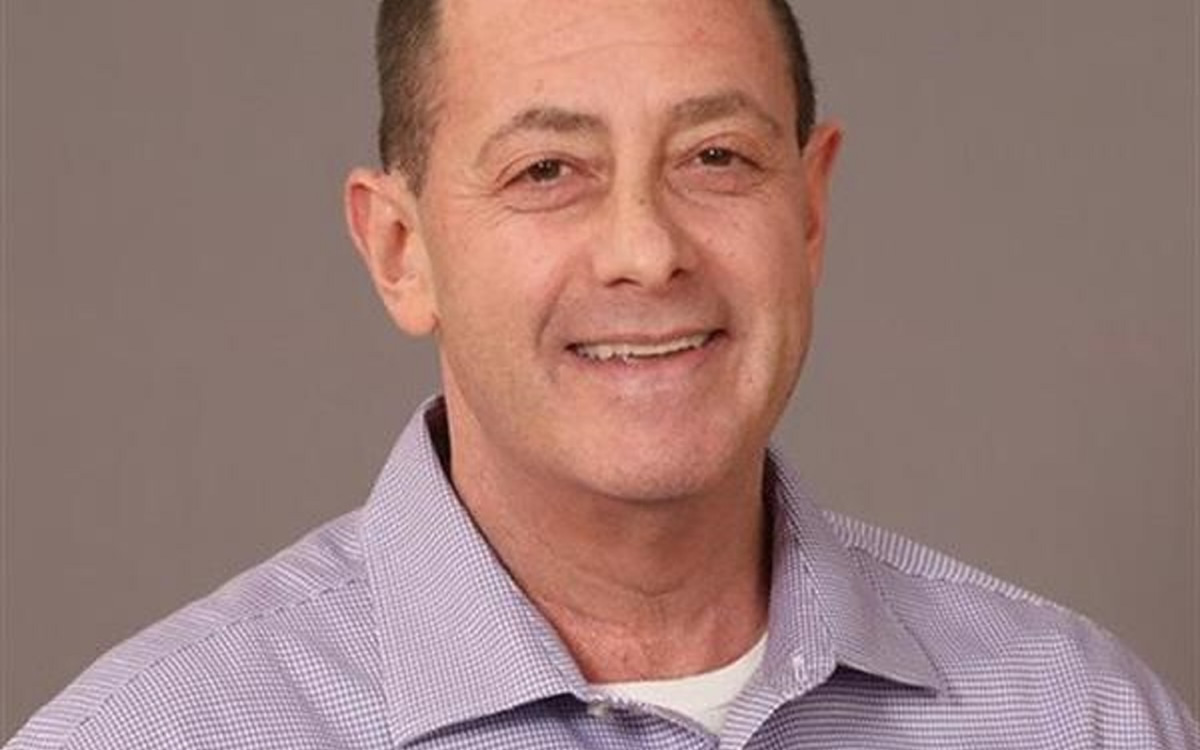 In communities across the United States, LGBTQ+ people and their families are facing a growing number of significant barriers to equal rights and protections. In 2022 alone, at least 30 states have introduced anti-LGBTQ+ bills, with a majority targeting transgender and non-binary youth, on top of continued anti-LGBTQ+ rhetoric and bias in various states across the country. Despite progress toward equity and inclusion, the LGBTQ+ community is increasingly struggling for equality and basic human rights.
I'm truly concerned for members of my community, given the impact these actions are having on our mental health and wellbeing. Several of my LGBTQ+ colleagues and colleagues with LGBTQ+ family members have expressed fear for themselves and their children. Some are scared their transgender child will be taken from them and placed in foster care. Others feel they might be personally prosecuted for seeking gender affirming care for their child. Many are worried they'll need to move to a different state just so they can continue accessing essential forms of health care.
I feel lucky to work for a company that opposes discriminatory actions that could harm our employees, customers, and the communities where we do business, and has equally advanced policies, practices, and benefits to support our LGBTQ+ workforce. It comforts me to know my employer supports a society that serves all Americans, including the LGBTQ+ community. But not everyone has the same assurance when they go to work.
Now more than ever, LGBTQ+ equity and inclusion must be a business imperative. Business leaders must use their voice to condemn the hate, bias, transphobia and homophobia that sadly exist in our communities. We also need businesses to take meaningful and measurable action in promoting and advancing inclusion for the LGBTQ+ community year-round, not just during Pride month. While it starts with inclusive benefits, policies and networks of support, this commitment requires businesses to lead with the values of acceptance and belonging in every decision they make. It's only then that your LGBTQ+ employees, customers and communities will truly feel included and equal.
Since the first LGBTQ+ Business Resource Group at JPMorgan Chase was created in the 1990s, many, like me, have worked hard to make our company a place where LGBTQ+ employees feel they can be their authentic selves when they come to work. Last year, we strengthened this commitment by creating the Office of LGBT+ Affairs, a full-time, dedicated team focused on advancing equity and inclusion for LGBTQ+ employees, customers, clients, and communities. It's my sincere hope that we don't see our efforts slowed down by attempts to threaten the rights of people for who they are, whom they love or how they identify.
Queer kids are not brainwashed
Trans children are real transgender people, not trend chasers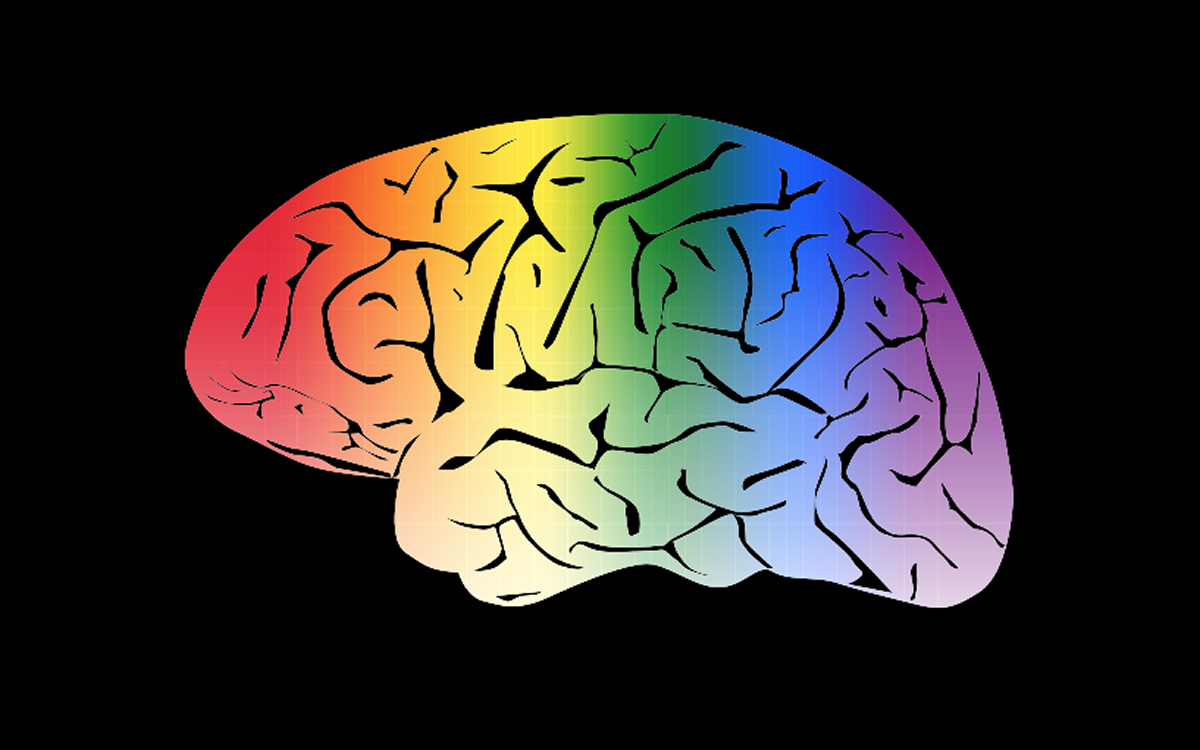 In some conversations with progressive friends, my peers, despite their proclaimed liberal attitudes, voice concern over the fact that children can experiment with gender and sexuality. They say things like "kids are too young to question their gender…that seems dangerous" or "a lot of children are just following gender trends and are not actually trans." Other friends state that they don't believe that transgender children should have access to hormone blockers.
All of these statements are bogus and harmful. Many people who question gender fluidity in children don't realize that they themselves have been brainwashed into thinking, from a young age, that being cisgender and straight is the norm. It should not be the norm. In fact, queerness is ever more common now among Gen Z'ers, and this is because the youth of today are feeling more and more comfortable opening up about their different sexuality and gender from an early age.
Being able to safely come out as trans or gay in high school is an extremely healthy process and greatly improves the mental health of kids who would otherwise struggle. In red states, and conservative high school districts, this kind of coming out is still difficult, and might even be banned in the future, if Republicans continue with their cruel agenda. But there is hope in progressive cities like Portland and New York, where students feel free to question cishet and straight standards.
Much research points to the fact that trans children are who they say they are: real transgender people, and not trend chasers. Kristina Olson, a psychologist at the University of Washington, started running a long-term study on trans youth in 2013. Olson eventually amassed a group of more than 85 trans kids. Olson kept in touch with both the children and their parents over the years. Her team ultimately found that an overwhelming, vast majority of the children stayed consistent with the gender nonconforming identity they chose in childhood. In other words, these trans children were correct about their gender identity from a young age. The notion that children pick up trans identities as a "fad," or are wrong about them, is outdated.
We already know that Republicans are dangerous to trans children, and have already prevented them from receiving health care or playing sports in many red states. But what we need to stop is dialogue from progressive voices that discourages gender fluidity in youth. These statements from otherwise liberal leaning people are contradictory to the very values that Democrats stand for. 
Isaac Amend (he/him/his) is a trans man and young professional in the D.C. area. He was featured on National Geographic's 'Gender Revolution' in 2017 as a student at Yale University. Amend is also on the board of the LGBT Democrats of Virginia. Find him on Instagram @isaacamend.