Kehlani gets real about her struggles as a pregnant queer woman
The 23-year-old singer announced she is expecting in October
Kehlani opened up about the negative backlash she received for announcing her pregnancy in a revealing interview with Nylon. 
The 23-year-old singer told fans she was expecting on social media in October but she says some people doubted her sexuality because she is pregnant.
"I've gotten everything from 'I thought she was a lesbian' to 'she was using queerness to promote her career, then went and betrayed us with a man' to 'her baby father is just a sperm donor'," Kehlani says.
In April, Kehlani explained her sexuality on Twitter writing "cuz i keep geddin asked.. i'm queer. Not bi, not straight. I'm attracted to women, men, REALLY attracted to queer men, non binary people, intersex people, trans people. lil poly pansexual papi hello good morning. does that answer your questions?"
Speaking with Nylon, Kehlani says she "never identified as a lesbian" and didn't consider herself the "queer icon' of the century."
"Having so much attention on me outside my art already gives me enough anxiety," Kehlani says."I have always said, and will always say, there are people out there in this community fighting for equality in realer ways than making songs about it and performing at events like I am, and those are the 'queeroes.'"
Kehlani also faced issued with using the term "queer" to describe her sexuality.
"I also saw a lot of discomfort with the use of the word queer,'  hinting that it's used for folks to run away from identifying with a more 'solidified' term like bi/lesbian/gay/pan," she says.
Busboys and Poets to focus on peace in 2022
Special guests include Angela Davis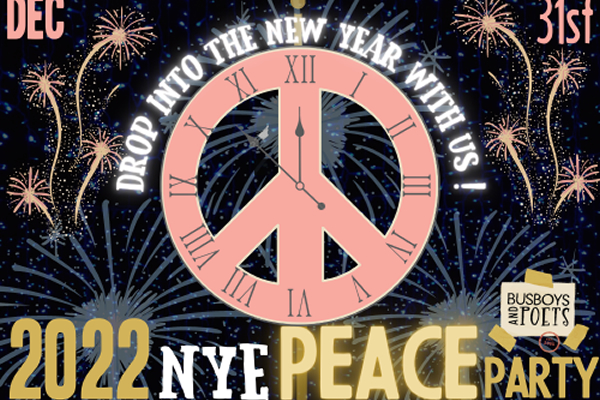 Busboys and Poets will host "The 2022 NYE Peace Party" on Friday, Dec. 31 at 9 p.m. at Busboys and Poets in Columbia.
The event will feature peace activists and literary powerhouses such as political activist, philosopher, academic, scholar and author Angela Davis, activist, scholar and educator Gina Dent, and renowned writer, poet, playwright and activist Sonia Sanchez, among others.
There will also be live music, food, party favors, champagne toast and free parking. Tickets are available on Eventbrite.
PHOTOS: GMCW Holiday Show
Chorus performs at Lincoln Theatre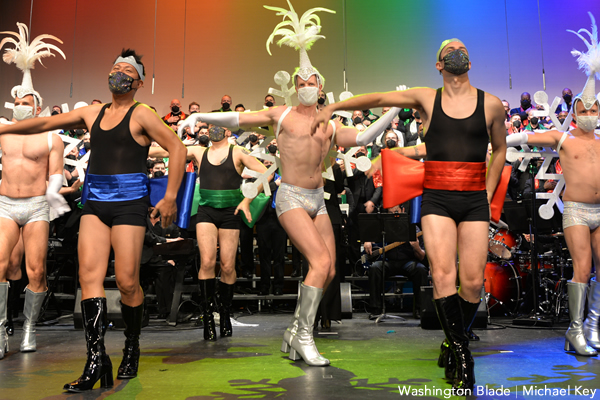 The Gay Men's Chorus of Washington performed its "Holiday Show" at Lincoln Theatre on Saturday. The Chorus has performances on Dec. 11 and 12. For tickets and showtimes, visit gmcw.org.
(Washington Blade photos by Michael Key)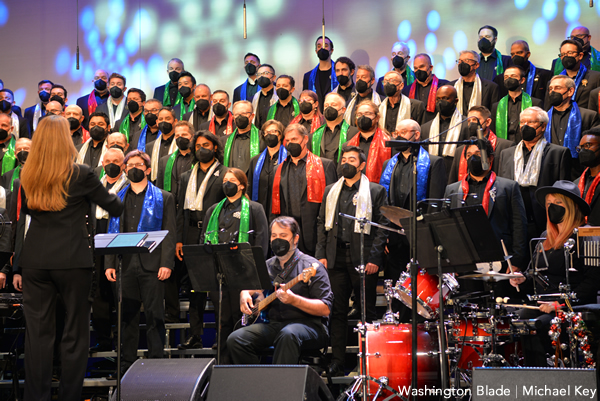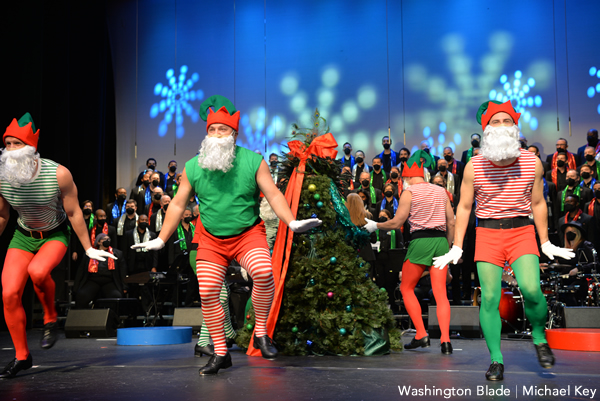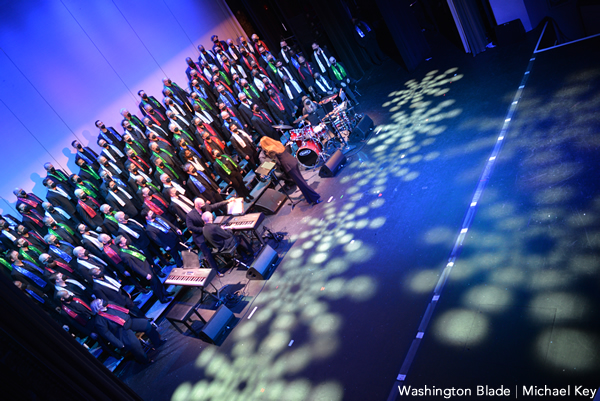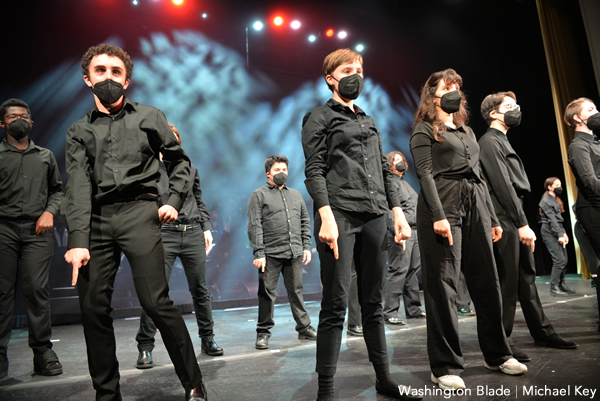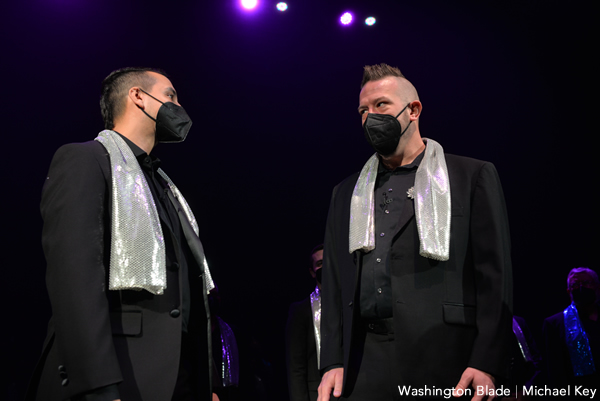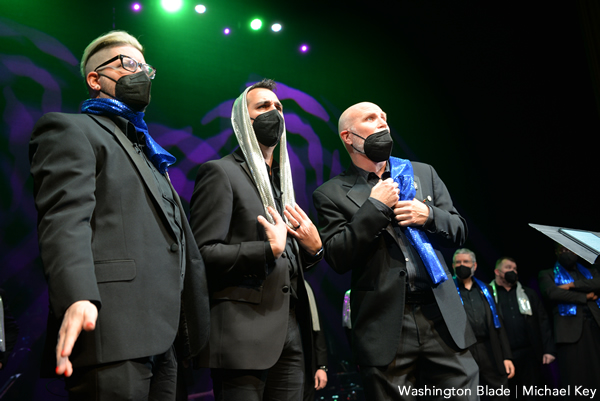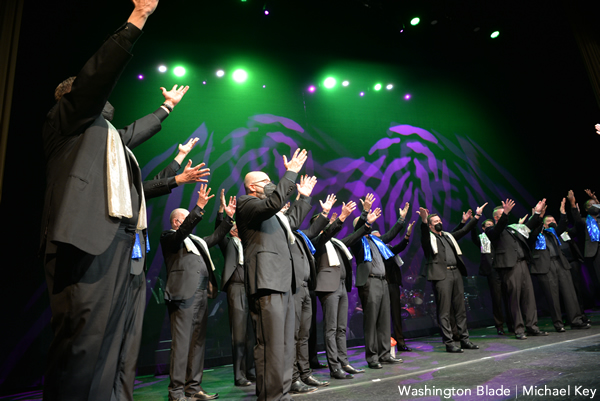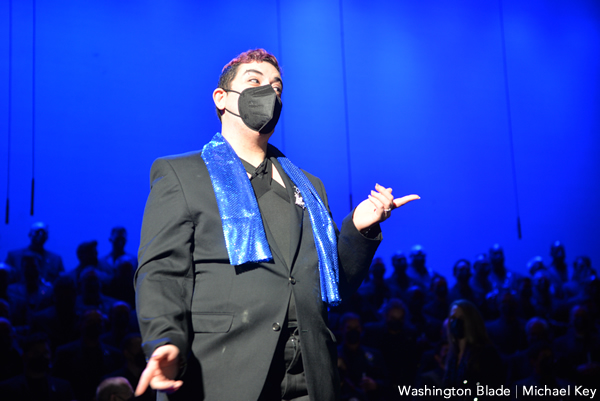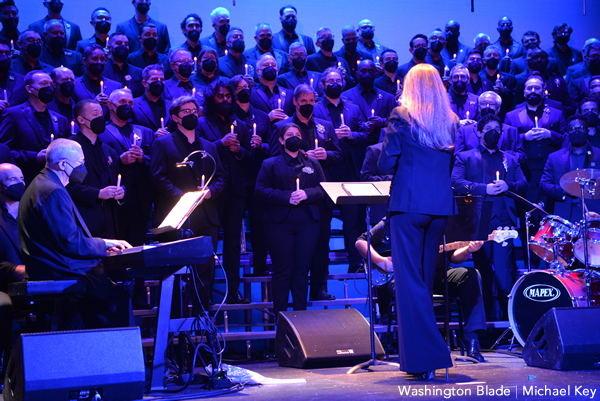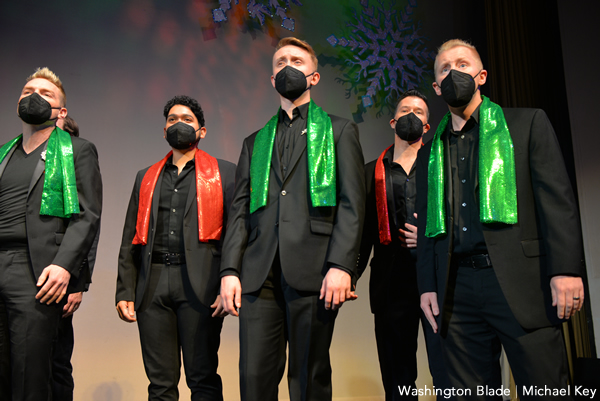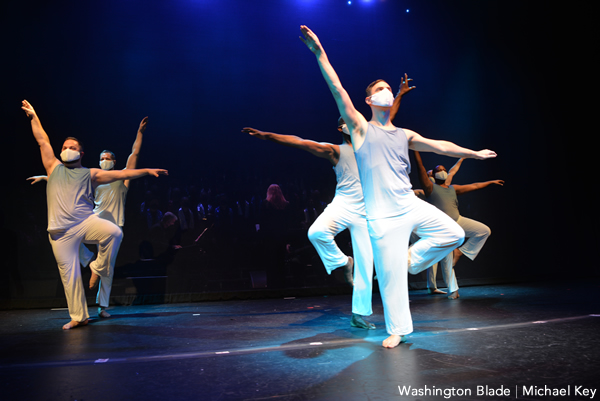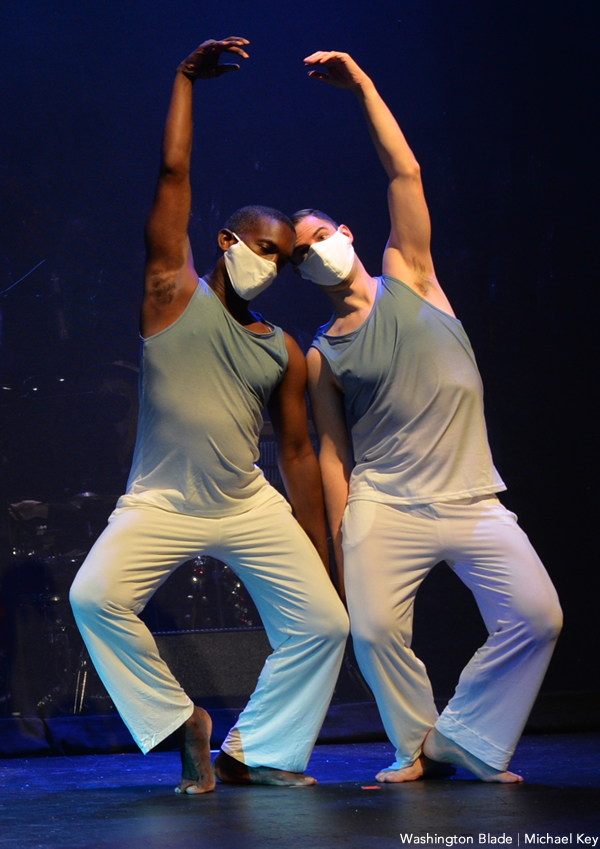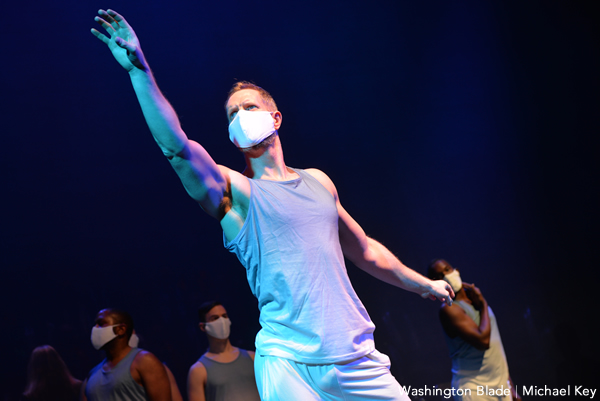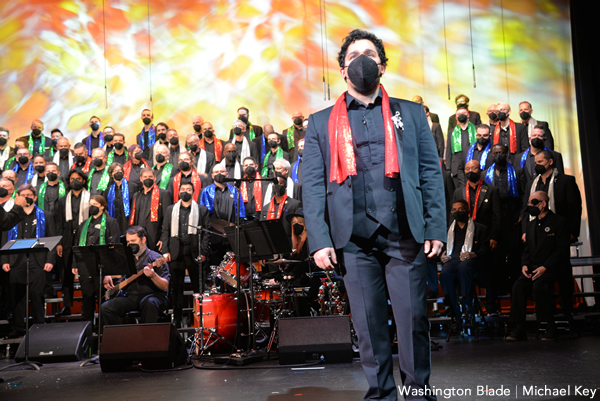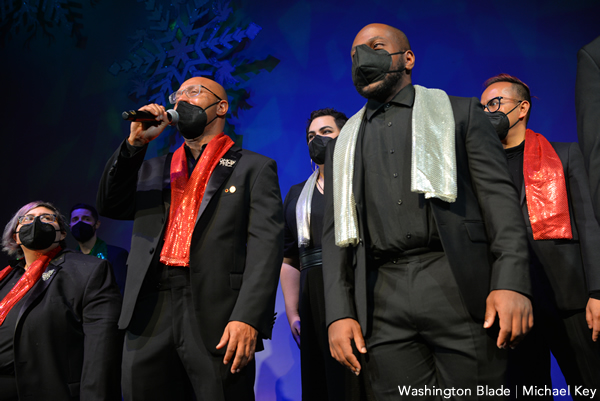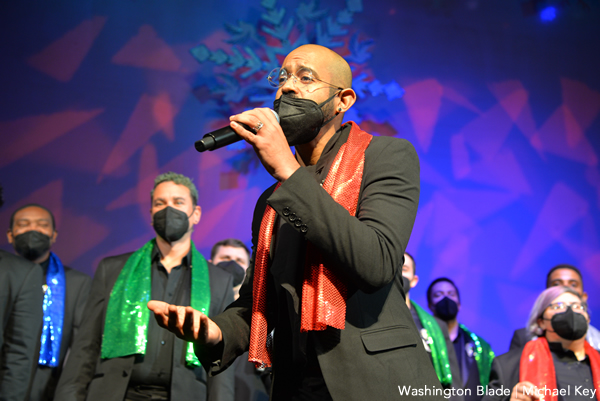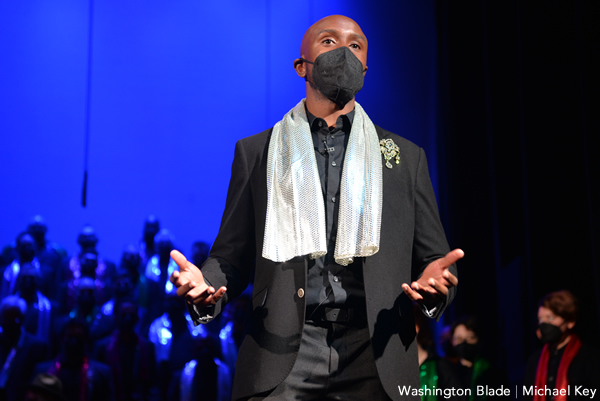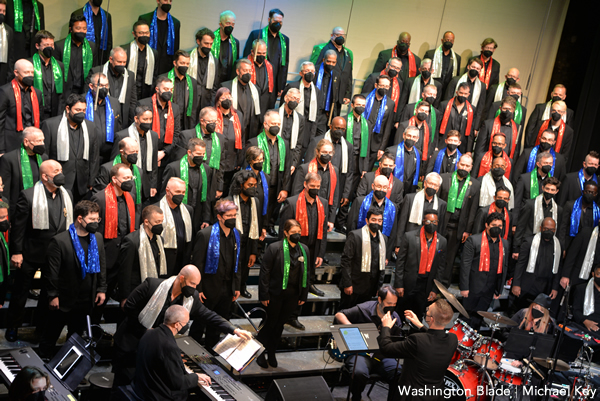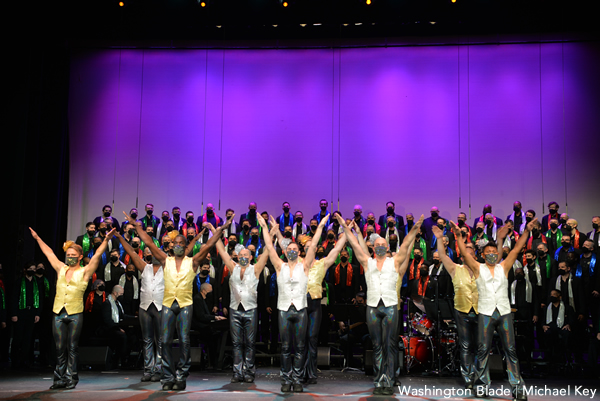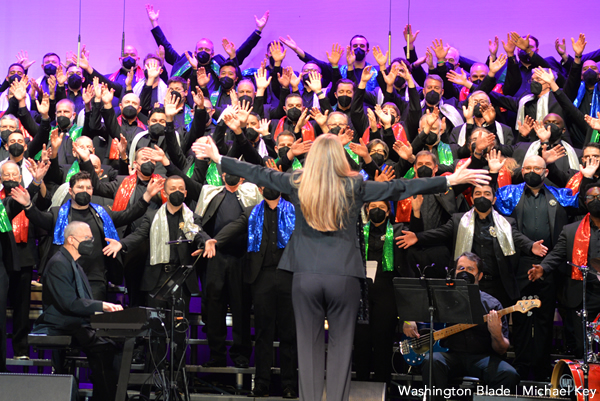 PHOTOS: International LGBTQ Leaders Conference opening reception
Politicians and activists from around the world met and mingled at the JW Marriott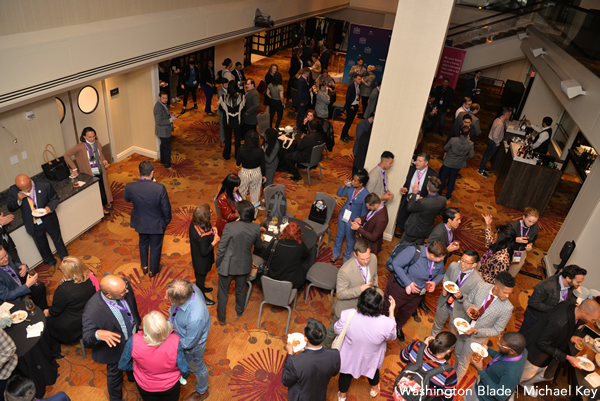 The LGBTQ Victory Institute held an opening reception for the 2021 International LGBTQ Leaders Conference at the JW Marriott on Thursday.
(Washington Blade photos by Michael Key)