Migrantes LGBTI en Tijuana 'buscan una oportunidad para vivir'
Miles de personas en la ciudad mexicana deseen entrar los EEUU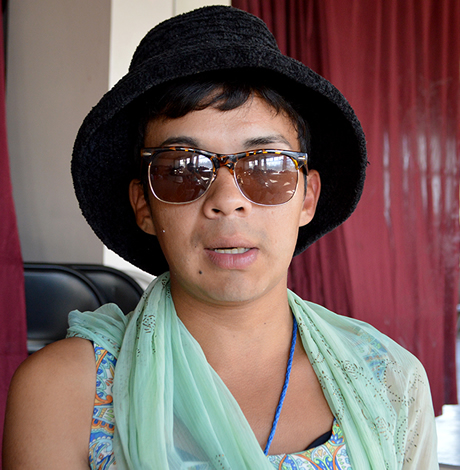 TIJUANA, México — A Melani Sofía Rosales Quiñones, una mujer transgénero de la Ciudad de Guatemala, la esperaba una banda de homofóbicos a la vuelta de su casa. Era julio de 2017 y al pasar junto a ellos les dijo: Buenas noches y solo eso fue el pretexto para una agresión atroz.
"Me golpearon con bates y palos", narra ahora Melani. "Me quebraron la mandíbula y el maxilar izquierdo. Estuve tres días sin despertar en el hospital y luego de 15 días me hicieron una cirugía para reconstruirme el rostro. Me pusieron placas y tornillos. Estuve cuatro meses en recuperación".
Un año antes, las pandillas, que enferman de odio y violencia a medio Latinoamérica, codiciaban su casa como depósito para drogas. Su madre nunca aceptó e interpuso una denuncia por el acoso de las también llamadas "maras".
"Saliendo de la policía llaman a mi mamá y la amenazan. Le dicen que con ellos no se jugaba y matan a mi hermano menor de 15 años", ella dice.
Melani cuenta parte de su vida al Washington Blade desde una casa de acogida en el centro de Tijuana, donde momentáneamente amparan a los miembros LGTBI de la caravana migrante, que llegaron a esta ciudad fronteriza unas semanas atrás con el objetivo de solicitar asilo político en los Estados Unidos, una nación en la cual piensan vivir sin temores y con prosperidad económica.
Los migrantes LGTBI, al igual que la caravana, se han dispersado por toda la frontera norte del país. Lo que antes de llegar a México era un grupo compacto, que enfrentaba ofensas y malos tratos de la propia caravana, hoy no son más que pequeñas y débiles fuerzas dispersas en Tijuana, Baja California y Nogales, otro pueblo limítrofe con EEUU, perteneciente al estado de Sonora.
Las historias detrás del sueño americano
No es la primera vez que Melani se lanza en dirección norte para tocar suelo estadounidense. En mayo de este año "subió" a Tijuana con otra caravana pero otra agresión le postergó el anhelo. "Me llevé una gran decepción porque oficiales de Tijuana me golpearon cuando me dirigía a la garita de El Chaparral. Luego, fui al hospital y puse una denuncia a los policías en Inmigración", dice Melani.
Entonces Melani retornó hasta un pueblito entre Guatemala y México, "en territorio 'nulo'", dice con la ilusión de que, en algún momento, volvería a caminar hacia su sueño americano. No podía volver a Guatemala, pero tampoco a Tijuana. Por esa época se volvió casi ermitaña. Ella, una chica extrovertida y sociable, vivía alejada de la gente. "Trabajaba en una panadería y de ahí para mi casa. Sin decir alguna palabra, sin saludar", añade.
Melani huía de una Guatemala donde la violencia se percibe como natural y se manifiesta más aguda contra las comunidades LGBTI. Allí soportan "insultos, sobornos, detenciones arbitrarias y agresiones físicas, que no pocas veces terminan en asesinatos, pero que no se denuncian por temor a las represalias. Las personas LGBTI viven con miedo y no cuentan con redes de apoyo comunitario que les ayuden a enfrentar los escenarios violentos en que habitan", especifica un diagnóstico sobre la situación de esta comunidad en cuatro países centroamericanos.
Un total de 39 mujeres trans, como Melani, fueron asesinadas de enero a julio de 2017 en Guatemala, según el Observatorio de Personas Trans Asesinadas, ubicando a la nación en el puesto número seis dentro de la lista de países de América Latina y el Caribe con mayores cifras absolutas de personas trans asesinadas.
En Honduras, por otra parte, 40 personas LGTBI han muerto entre 2007 y mayo del presente año, indicó en un comunicado el estatal Comisionado Nacional de los Derechos Humanos en Honduras (Conadeh). Cattrachas, una red lesbiana feminista, indica que 288 personas LGBTI han sido asesinados en Honduras entre 2009 y 2018.
No solo es una situación de inseguridad. Este colectivo en Honduras posee muy bajas posibilidades de empleo. Según reportó Infobae "no existen en el país antecedentes de ninguna persona trans que haya ingresado a un puesto de trabajo en una empresa privada o en una dependencia estatal".
Amelia Frank-Vitale, antropóloga de la Universidad de Michigan, quien lleva más de un año viviendo en Honduras para estudiar temas de deportación, migración y violencia, confirmó al Blade que "las personas de la comunidad LGBTI están expuestas a todas las formas de violencia que vive cualquier persona en Honduras, que es la mayoría de la población urbana, joven y pobre, pero además están discriminadas, estigmatizadas por su orientación sexual y en muchos casos el Estado está ausente en temas de justicia. Es siempre más crítico para la comunidad LGBTI".
De esa situación vienen huyendo Alexis Rápalos y Solanyi, dos identidades que habitan un mismo cuerpo robusto de 38 años. En la entrevista con el Blade es Alexis quien habla. Lleva un gorro que cubre una cabeza casi sin pelos y las palabras apenas le salen.
Viene de una familia con bajos recursos y nos ha revelado que, desde los diez años, sufre el flagelo de la discriminación por las calles de su ciudad, San Pedro Sula, la que por cuatro años fue reconocida como la urbe más peligrosa del planeta. De nadie tuvo que despedirse, pues desde que murió su madre hace un año, vive solo.
Sastre y chef de cocina, trabajaba en un restaurante en su país natal, pero decidió sumarse a la caravana en busca de un futuro con más seguridad y una vida sin los sobresaltos de una homofobia generalizada.
Partió sin más que un pantalón y una camisa en su mochila y alcanzó la caravana en la frontera entre Guatemala y México. "Fui descubriendo amigos en la caravana", refiere Alexis. "Y luego a la comunidad gay. Venimos luchando, peleando muchas cosas porque nos discriminan bastante, nos insultan".
"El camino ha sido bastante duro", sostiene Alexis. "A veces nos quedamos dormidos en lugares muy fríos, con tormentas. Yo me enfermé de la gripe con una tos horrible, pero gracias a Dios nos han ayudado con medicinas, con ropa".
Arribaron a Tijuana pidiendo jalón (auto-stop), a ratos en autobuses y suplicando por la caridad ajena para comer. "Llegamos al albergue que había en la Unidad Deportiva Benito Juárez, pero nosotros estábamos en nuestro grupo aparte. Nos han tratado bien, con ropas, medicinas, comida", insiste como tratando de agradecer días atenciones recibidas.
Hasta ese albergue, donde las condiciones de insalubridad y hacinamiento eran una constante, los persiguió la homofobia que viaja con algunos de sus coterráneos y los ubica en una posición aún más desfavorable que la del resto. Alexis detalla que eran abucheados en las filas para los alimentos y hubo ocasiones en las que no los dejaron comer. La situación se repetía en las frías duchas a la intemperie, donde la privacidad era un lujo impensable.
Allí, junto a los casi 6.000 centroamericanos que llegaron a aglomerarse en el albergue habilitado por las autoridades de la ciudad, sintió la crudeza del frío de madrugada, durmió en la calle porque no tenía una carpa que lo protegiera y la inusual lluvia de la temporada le humedeció hasta el alma cuando vio empapadas sus pocas pertenencias.
"En el albergue (Benito Juárez) sí pasamos humillaciones, críticas, hasta nos hicieron quitar la bandera gay. Recibimos mucha discriminación, nos dicen que no podemos hacer la misma fila para la comida y para el baño nos dejan de últimos y aquí (Enclave Caracol, nuevo albergue) nos están apoyando demasiado, nos dan nuestro lugar, tenemos baño aparte y todo", comenta Bairon Paolo González Morera, un gay guatemalteco de 27 años.
Cuenta Bairon que se travestía por las noches y ejercía la prostitución como Kiara Paola, una actividad que le dejó varias cicatrices en su cuerpo. "Yo me dedicaba a trabajar para llevarle comida a mi hermano gemelo y al más pequeño", dice. "Ahí mi familia se enteró que era gay. Mi madrastra me discriminó y mi papá no me apoyó y hasta hoy día estoy luchando por mi bienestar, a pesar de que me han dado trabones en la espalda y en diferentes partes de mi cuerpo, pero he salido adelante".
Vivía solo y constantemente era extorsionado, por lo que decidió unirse a la caravana. Cuando los migrantes arribaron a México, ya trabajaba en un restaurante en Tuxpan y no pensó dos veces unirse a la caravana, que en opinión de la experta en migraciones Frank-Vitale es "un movimiento de desobediencia civil contra un régimen global … La caravana es la forma que se ha reconocido que se puede cruzar México sin estar tan expuesto a los grupos criminales, las autoridades corruptas y sin pagar un coyote para buscar una oportunidad de vivir".
A la espera del asilo
Una larga fila se ha formado a las afueras del Enclave Caracol, un espacio comunitario ubicado en la calle primera, en el centro de Tijuana, que ha acogido a esta fracción de la caravana LGBTIQ, que llegó semanas después de la primera.
Bajo unas carpas, los propios migrantes se organizan para repartir la comida que ellos mismos han preparado en el interior del edificio, que semanas antes también brindó su espacio para el matrimonio de varias parejas gays.
Nacho, quien prefirió solo presentarse así, es colaborador de Enclave Caracol, y dijo que están apoyando "a la comunidad con la alimentación y agua, el uso de baño, acceso a Internet, uso de teléfonos para que puedan llamar prácticamente a cualquier parte del mundo y en algún momento ha funcionado como albergue".
En los primeros días de auxilio a estos desplazados eran los trabajadores del lugar quienes cocinaban gran parte de los alimentos y garantizaban la limpieza. Pero, dice "poco a poco se han ido involucrando personas de la caravana. Actualmente ninguna persona del Enclave ha estado en la cocina. Estas últimas semanas hemos recibido donaciones y también hemos ido a los mercados por la merma y la limpiamos, la procesamos y se cocina. Ellos mismos están organizando la limpia y entrega de la comida".
Nacho declaró que varias personas de la sociedad civil de Los Ángeles, San Diego y de la propia ciudad de Tijuana aportan dinero, comida, voluntariado, productos de limpieza, platos y vasos desechables para aliviar la tensa situación que se vive ahora mismo por la llegada de miles de migrantes a esta urbe fronteriza, muchos de los cuales no han iniciado su proceso de asilo político.
Y es que, al decir de la académica Frank-Vitale, este proceso se ha puesto intencionalmente difícil en EEUU. "Hay una lista muy larga de personas que solicitan el asilo, que se han entregado en la garita y buscan seguir el proceso correcto, bajo la ley internacional", dice. "Se ha dicho que van a tener que esperar hasta dos meses para tener la oportunidad de hablar de su caso, y eso para personas vulnerables, que huyen de una persecución, que viven bajo la lluvia, el frío, a la intemperie todo ese tiempo, la verdad es una crisis humanitaria fatal".
"A veces uno se desespera porque no hay un lugar estable. Nos vamos de aquí para allá. Dicen que hoy nos van a llevar para otra casa para esperar a los abogados que nos van a ayudar con los papeles", dice esperanzado Alexis.
Sin embargo, Melani es más realista al comentar sobre su petición de asilo: "La situación de nosotros está un poco difícil porque siguen llegando muchas personas. Donald Trump cerró la frontera y el trámite está muy complicado. Por eso las personas van a la frontera a meter presión".
Frank-Vitale considera que el actual sistema de asilo debe cambiar para reconocer las formas modernas de violencia y persecución a las que se ven expuestas las personas y en especial los grupos LGTBI. "Tomando todo eso en cuenta, sí es posible. Hay casos de Centroamérica que entran perfectamente en el sistema, siempre y cuando tengan realmente el temor por sus vidas en sus países y mucha gente tiene un miedo muy verdadero".
Ese temor, que ha colmado gran parte de la vida de Melani, la acompañará, incluso, en territorio norteamericano, pues en "la caravana anterior había una chica que se llamaba Roxsana, quien murió porque tenía VIH, pero la autopsia reveló que había sido agredida por los oficiales del Servicio de Inmigración y Control de Aduanas (ICE) de Estados Unidos".
La primera autopsia realizada en Hernández, una mujer trans hondureña con VIH que murió bajo custodia de ICE en Nuevo México el 25 de mayo, menciona la causa de muerte como un paro cardíaco. La segunda autopsia a la que se refirió Melani muestra que Hernández fue golpeada, pero no identifica las personas que la atacaron mientras estaba bajo custodia.
La autopsia original realizada en Hernández, una mujer trans hondureña con VIH que murió bajo custodia de ICE en Nuevo México el 25 de mayo, menciona la causa de la muerte como un paro cardíaco. La segunda autopsia a la que se refirió Melani muestra que Hernández fue golpeado, pero no identifica quién la atacó mientras estaba bajo custodia.
El tema ha llegado hasta el Senado estadounidense, pues tres senadores invitaron recientemente al Servicio de Aduanas e Inmigración y Aduanas y Protección de Fronteras de EEUU a entregar documentos relacionados con el caso de Roxsana, una mujer trans hondureña con VIH que murió bajo su custodia el año pasado.
Pese a todas estas situaciones, pese a un presidente xenófobo que comanda al otro lado, pese a un poderoso ejército atrincherado en la frontera, pese a las largas filas para ser escuchados, pese a la incertidumbre constante, Bairon se mantiene firme en su decisión: "Ya estamos acá. Con tanto trabajo que nos costó, yo no regreso".
Ya sabemos por qué.
MSNBC's Capehart to host SMYAL's Fall Brunch Nov. 6
Ashland Johnson to serve as keynote speaker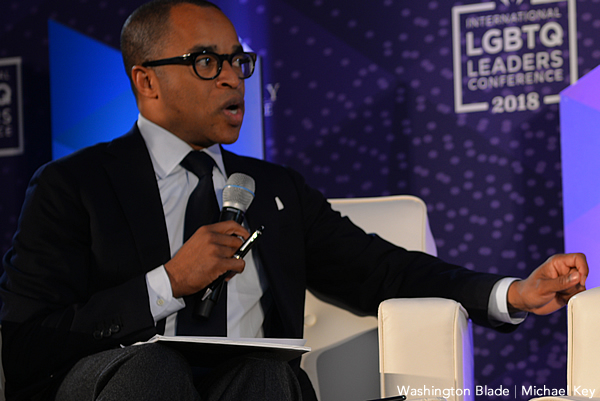 Pulitzer Prizing-winning gay journalist Jonathan Capehart, the anchor of MSNBC's "Sunday Show with Jonathan Capehart," will serve as host for the 24th Annual SMYAL Fall Brunch scheduled for Saturday, Nov. 6, at D.C.'s Marriott Marquis Hotel.
The annual Fall Brunch serves as one of the largest fundraising events for SMYAL, which advocates and provides services for LGBTQ youth in the D.C. metropolitan area.
"Each year, a community of advocates, changemakers, and supporters comes together at the Fall Brunch to raise much-needed funds to support and expand critical programs and services for queer and trans youth in the DMV area," a statement released by the organization says.
The statement says attorney and former Division I women's collegiate basketball athlete Ashland Johnson will be the keynote speaker at the SMYAL Fall Brunch. Johnson founded the sports project called The Inclusion Playbook, which advocates for racial justice and LGBTQ inclusion in sports.
Other speakers include Zahra Wardrick, a SMYAL program participant and youth poet; and Leandra Nichola, a parent of attendees of Little SMYALs, a program that SMYAL says provides support for "the youngest members of the LGBTQ community" at ages 6-12. The SMYAL statement says Nichola is the owner and general manager of the Takoma Park, Md., based café, bar, retail, and bubble tea shop called Main Street Pearl.
According to the statement, the SMYAL Fall Brunch, including a planned silent auction, will be live streamed through SMYAL's Facebook page for participants who may not be able to attend in person. For those attending the event in person, proof of COVID-19 vaccination will be required, and masks will also be required for all attendees when not actively eating or drinking, the statement says.
The statement says that for attendees and supporters, the Fall Brunch is "a community celebration of how your support has not only made it possible for SMYAL to continue to serve LGBTQ youth through these challenging times, it's allowed our programs to grow and deepen."
Adds the statement, "From affirming mental health support and housing to fostering community spaces and youth leadership training, we will continue to be there for queer and trans youth together."
State Department acknowledges Intersex Awareness Day
Special LGBTQ rights envoy moderated activist roundtable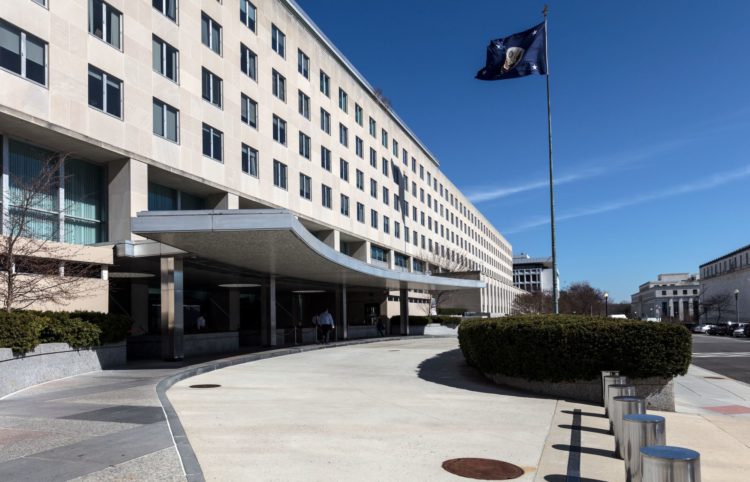 The State Department on Tuesday acknowledged the annual Intersex Awareness Day.
"We proudly recognize the voices and human rights of intersex people around the world," said State Department spokesperson Ned Price in a statement. "The Department of State is committed to promoting and protecting the rights, dignity, and equality of all individuals, including intersex persons."
Price in his statement said U.S. foreign policy seeks to "pursue an end to violence and discrimination on the basis of gender, sexual orientation, gender identity or expression, and sex characteristics, while acknowledging the intersections with disability, race, ethnicity, religion, national origin, or other status." Price also acknowledged intersex people "are subject to violence, discrimination, and abuse on the basis of their sex characteristics" and "many intersex persons, including children, experience invasive, unnecessary, and sometimes irreversible medical procedures."
"The department supports the empowerment of movements and organizations advancing the human rights of intersex persons and the inclusion of intersex persons in the development of policies that impact their enjoyment of human rights," he said.
Jessica Stern, the special U.S. envoy for the promotion of LGBTQ rights abroad, on Tuesday moderated a virtual panel with intersex activists from around the world.
Starting now! Go to https://t.co/Am0tYpCep1 to listen in on a rich discussion with Special Envoy for LGBTQI+ Rights Jessica Stern, @glifaa, and intersex activists from around the world. #IntersexAwarenessDay pic.twitter.com/ZMiPyMR8Gy

— Bureau of Democracy, Human Rights, and Labor (@StateDRL) October 26, 2021
Intersex Awareness Day commemorates the world's first-ever intersex protest that took place in Boston on Oct. 26, 1996.
Dana Zzyym, an intersex U.S. Navy veteran who identifies as non-binary, in 2015 filed a federal lawsuit against the State Department after it denied their application for a passport with their sex listed as "X." The State Department in June announced it would begin to issue gender-neutral passports and documents for American citizens who were born overseas.
The U.S. and more than 50 other countries earlier this month signed a statement that urges the U.N. Human Rights Council to protect the rights of intersex people.
Texas GOP Governor Greg Abbott signs anti-Trans youth sports bill
"Despite the powerful testimony of trans kids & adults- the emails to the Governor to veto this harmful piece of legislation it is now law"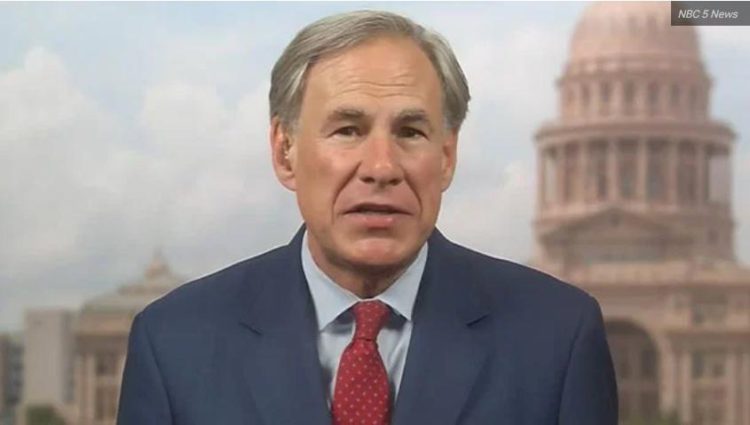 AUSTIN – Texas Republican Gov. Greg Abbott signed into law Monday H.B. 25, an anti-Transgender youth sports bill banning Trans K-12 student-athletes from playing on sports teams consistent with their gender identity.
H.B. 25 is the 9th statewide bill signed into law this year banning transgender youth from participating in school sports and the 10th in the country. This bill also comes during a year when Texas lawmakers have proposed nearly 70 anti-LGBTQ bills, including more than 40 bills that specifically target transgender and nonbinary youth — far more than any other state.
"We are devastated at the passage of this bill. Despite the powerful testimony of trans kids and adults, families and advocates, and the many emails and calls our community placed to the Governor's office to veto this harmful piece of legislation it is now law," Ricardo Martinez, CEO of Equality Texas, said.
"Most immediately, our focus is our community and integrating concepts of healing justice to provide advocates who have already been harmed by this bill with spaces to refill their cup and unpack the acute trauma caused by these legislative sessions. Our organizations will also begin to shift focus to electing pro-equality lawmakers who understand our issues and prioritize representing the vast majority of Texans who firmly believe that discrimination against trans and LGB+ people is wrong," he added.
Earlier this month, the Texas state government was criticized for removing web pages with resources for LGBTQ youth, including information about The Trevor Project's crisis services. The Trevor Project the world's largest suicide prevention and crisis intervention organization for LGBTQ+ young people.
"Transgender and nonbinary youth are already at higher risk for poor mental health and suicide because of bullying, discrimination, and rejection. This misguided legislation will only make matters worse," Amit Paley, CEO and Executive Director of The Trevor Project said in a statement released Monday afternoon.
To every trans Texan who may be feeling hurt and attacked by this legislation and months of ugly political debate — please know that you are valid, and you are deserving of equal opportunity, dignity and respect. The Trevor Project is here for you 24/7 if you ever need support, and we will continue fighting alongside a broad coalition of advocates to challenge this law," Paley said.
Breaking: Transgender students in Texas will be restricted from playing on K-12 school sports teams that align with their gender identity under a bill Gov. Greg Abbott has signed into law. https://t.co/54kMy2fWGu

— Texas Tribune (@TexasTribune) October 25, 2021
********************
Additional resources:
Research consistently demonstrates that transgender and nonbinary youth face unique mental health challenges and an elevated risk for bullying and suicide risk compared to their peers.
If you or someone you know needs help or support, The Trevor Project's trained crisis counselors are available 24/7 at 1-866-488-7386, via chat at TheTrevorProject.org/Help, or by texting START to 678678.