Migrantes LGBTI en Tijuana 'buscan una oportunidad para vivir'
Miles de personas en la ciudad mexicana deseen entrar los EEUU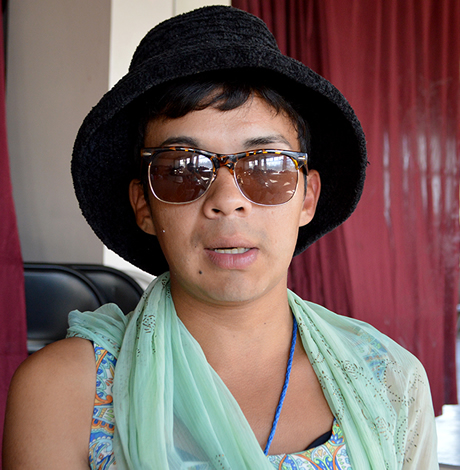 TIJUANA, México — A Melani Sofía Rosales Quiñones, una mujer transgénero de la Ciudad de Guatemala, la esperaba una banda de homofóbicos a la vuelta de su casa. Era julio de 2017 y al pasar junto a ellos les dijo: Buenas noches y solo eso fue el pretexto para una agresión atroz.
"Me golpearon con bates y palos", narra ahora Melani. "Me quebraron la mandíbula y el maxilar izquierdo. Estuve tres días sin despertar en el hospital y luego de 15 días me hicieron una cirugía para reconstruirme el rostro. Me pusieron placas y tornillos. Estuve cuatro meses en recuperación".
Un año antes, las pandillas, que enferman de odio y violencia a medio Latinoamérica, codiciaban su casa como depósito para drogas. Su madre nunca aceptó e interpuso una denuncia por el acoso de las también llamadas "maras".
"Saliendo de la policía llaman a mi mamá y la amenazan. Le dicen que con ellos no se jugaba y matan a mi hermano menor de 15 años", ella dice.
Melani cuenta parte de su vida al Washington Blade desde una casa de acogida en el centro de Tijuana, donde momentáneamente amparan a los miembros LGTBI de la caravana migrante, que llegaron a esta ciudad fronteriza unas semanas atrás con el objetivo de solicitar asilo político en los Estados Unidos, una nación en la cual piensan vivir sin temores y con prosperidad económica.
Los migrantes LGTBI, al igual que la caravana, se han dispersado por toda la frontera norte del país. Lo que antes de llegar a México era un grupo compacto, que enfrentaba ofensas y malos tratos de la propia caravana, hoy no son más que pequeñas y débiles fuerzas dispersas en Tijuana, Baja California y Nogales, otro pueblo limítrofe con EEUU, perteneciente al estado de Sonora.
Las historias detrás del sueño americano
No es la primera vez que Melani se lanza en dirección norte para tocar suelo estadounidense. En mayo de este año "subió" a Tijuana con otra caravana pero otra agresión le postergó el anhelo. "Me llevé una gran decepción porque oficiales de Tijuana me golpearon cuando me dirigía a la garita de El Chaparral. Luego, fui al hospital y puse una denuncia a los policías en Inmigración", dice Melani.
Entonces Melani retornó hasta un pueblito entre Guatemala y México, "en territorio 'nulo'", dice con la ilusión de que, en algún momento, volvería a caminar hacia su sueño americano. No podía volver a Guatemala, pero tampoco a Tijuana. Por esa época se volvió casi ermitaña. Ella, una chica extrovertida y sociable, vivía alejada de la gente. "Trabajaba en una panadería y de ahí para mi casa. Sin decir alguna palabra, sin saludar", añade.
Melani huía de una Guatemala donde la violencia se percibe como natural y se manifiesta más aguda contra las comunidades LGBTI. Allí soportan "insultos, sobornos, detenciones arbitrarias y agresiones físicas, que no pocas veces terminan en asesinatos, pero que no se denuncian por temor a las represalias. Las personas LGBTI viven con miedo y no cuentan con redes de apoyo comunitario que les ayuden a enfrentar los escenarios violentos en que habitan", especifica un diagnóstico sobre la situación de esta comunidad en cuatro países centroamericanos.
Un total de 39 mujeres trans, como Melani, fueron asesinadas de enero a julio de 2017 en Guatemala, según el Observatorio de Personas Trans Asesinadas, ubicando a la nación en el puesto número seis dentro de la lista de países de América Latina y el Caribe con mayores cifras absolutas de personas trans asesinadas.
En Honduras, por otra parte, 40 personas LGTBI han muerto entre 2007 y mayo del presente año, indicó en un comunicado el estatal Comisionado Nacional de los Derechos Humanos en Honduras (Conadeh). Cattrachas, una red lesbiana feminista, indica que 288 personas LGBTI han sido asesinados en Honduras entre 2009 y 2018.
No solo es una situación de inseguridad. Este colectivo en Honduras posee muy bajas posibilidades de empleo. Según reportó Infobae "no existen en el país antecedentes de ninguna persona trans que haya ingresado a un puesto de trabajo en una empresa privada o en una dependencia estatal".
Amelia Frank-Vitale, antropóloga de la Universidad de Michigan, quien lleva más de un año viviendo en Honduras para estudiar temas de deportación, migración y violencia, confirmó al Blade que "las personas de la comunidad LGBTI están expuestas a todas las formas de violencia que vive cualquier persona en Honduras, que es la mayoría de la población urbana, joven y pobre, pero además están discriminadas, estigmatizadas por su orientación sexual y en muchos casos el Estado está ausente en temas de justicia. Es siempre más crítico para la comunidad LGBTI".
De esa situación vienen huyendo Alexis Rápalos y Solanyi, dos identidades que habitan un mismo cuerpo robusto de 38 años. En la entrevista con el Blade es Alexis quien habla. Lleva un gorro que cubre una cabeza casi sin pelos y las palabras apenas le salen.
Viene de una familia con bajos recursos y nos ha revelado que, desde los diez años, sufre el flagelo de la discriminación por las calles de su ciudad, San Pedro Sula, la que por cuatro años fue reconocida como la urbe más peligrosa del planeta. De nadie tuvo que despedirse, pues desde que murió su madre hace un año, vive solo.
Sastre y chef de cocina, trabajaba en un restaurante en su país natal, pero decidió sumarse a la caravana en busca de un futuro con más seguridad y una vida sin los sobresaltos de una homofobia generalizada.
Partió sin más que un pantalón y una camisa en su mochila y alcanzó la caravana en la frontera entre Guatemala y México. "Fui descubriendo amigos en la caravana", refiere Alexis. "Y luego a la comunidad gay. Venimos luchando, peleando muchas cosas porque nos discriminan bastante, nos insultan".
"El camino ha sido bastante duro", sostiene Alexis. "A veces nos quedamos dormidos en lugares muy fríos, con tormentas. Yo me enfermé de la gripe con una tos horrible, pero gracias a Dios nos han ayudado con medicinas, con ropa".
Arribaron a Tijuana pidiendo jalón (auto-stop), a ratos en autobuses y suplicando por la caridad ajena para comer. "Llegamos al albergue que había en la Unidad Deportiva Benito Juárez, pero nosotros estábamos en nuestro grupo aparte. Nos han tratado bien, con ropas, medicinas, comida", insiste como tratando de agradecer días atenciones recibidas.
Hasta ese albergue, donde las condiciones de insalubridad y hacinamiento eran una constante, los persiguió la homofobia que viaja con algunos de sus coterráneos y los ubica en una posición aún más desfavorable que la del resto. Alexis detalla que eran abucheados en las filas para los alimentos y hubo ocasiones en las que no los dejaron comer. La situación se repetía en las frías duchas a la intemperie, donde la privacidad era un lujo impensable.
Allí, junto a los casi 6.000 centroamericanos que llegaron a aglomerarse en el albergue habilitado por las autoridades de la ciudad, sintió la crudeza del frío de madrugada, durmió en la calle porque no tenía una carpa que lo protegiera y la inusual lluvia de la temporada le humedeció hasta el alma cuando vio empapadas sus pocas pertenencias.
"En el albergue (Benito Juárez) sí pasamos humillaciones, críticas, hasta nos hicieron quitar la bandera gay. Recibimos mucha discriminación, nos dicen que no podemos hacer la misma fila para la comida y para el baño nos dejan de últimos y aquí (Enclave Caracol, nuevo albergue) nos están apoyando demasiado, nos dan nuestro lugar, tenemos baño aparte y todo", comenta Bairon Paolo González Morera, un gay guatemalteco de 27 años.
Cuenta Bairon que se travestía por las noches y ejercía la prostitución como Kiara Paola, una actividad que le dejó varias cicatrices en su cuerpo. "Yo me dedicaba a trabajar para llevarle comida a mi hermano gemelo y al más pequeño", dice. "Ahí mi familia se enteró que era gay. Mi madrastra me discriminó y mi papá no me apoyó y hasta hoy día estoy luchando por mi bienestar, a pesar de que me han dado trabones en la espalda y en diferentes partes de mi cuerpo, pero he salido adelante".
Vivía solo y constantemente era extorsionado, por lo que decidió unirse a la caravana. Cuando los migrantes arribaron a México, ya trabajaba en un restaurante en Tuxpan y no pensó dos veces unirse a la caravana, que en opinión de la experta en migraciones Frank-Vitale es "un movimiento de desobediencia civil contra un régimen global … La caravana es la forma que se ha reconocido que se puede cruzar México sin estar tan expuesto a los grupos criminales, las autoridades corruptas y sin pagar un coyote para buscar una oportunidad de vivir".
A la espera del asilo
Una larga fila se ha formado a las afueras del Enclave Caracol, un espacio comunitario ubicado en la calle primera, en el centro de Tijuana, que ha acogido a esta fracción de la caravana LGBTIQ, que llegó semanas después de la primera.
Bajo unas carpas, los propios migrantes se organizan para repartir la comida que ellos mismos han preparado en el interior del edificio, que semanas antes también brindó su espacio para el matrimonio de varias parejas gays.
Nacho, quien prefirió solo presentarse así, es colaborador de Enclave Caracol, y dijo que están apoyando "a la comunidad con la alimentación y agua, el uso de baño, acceso a Internet, uso de teléfonos para que puedan llamar prácticamente a cualquier parte del mundo y en algún momento ha funcionado como albergue".
En los primeros días de auxilio a estos desplazados eran los trabajadores del lugar quienes cocinaban gran parte de los alimentos y garantizaban la limpieza. Pero, dice "poco a poco se han ido involucrando personas de la caravana. Actualmente ninguna persona del Enclave ha estado en la cocina. Estas últimas semanas hemos recibido donaciones y también hemos ido a los mercados por la merma y la limpiamos, la procesamos y se cocina. Ellos mismos están organizando la limpia y entrega de la comida".
Nacho declaró que varias personas de la sociedad civil de Los Ángeles, San Diego y de la propia ciudad de Tijuana aportan dinero, comida, voluntariado, productos de limpieza, platos y vasos desechables para aliviar la tensa situación que se vive ahora mismo por la llegada de miles de migrantes a esta urbe fronteriza, muchos de los cuales no han iniciado su proceso de asilo político.
Y es que, al decir de la académica Frank-Vitale, este proceso se ha puesto intencionalmente difícil en EEUU. "Hay una lista muy larga de personas que solicitan el asilo, que se han entregado en la garita y buscan seguir el proceso correcto, bajo la ley internacional", dice. "Se ha dicho que van a tener que esperar hasta dos meses para tener la oportunidad de hablar de su caso, y eso para personas vulnerables, que huyen de una persecución, que viven bajo la lluvia, el frío, a la intemperie todo ese tiempo, la verdad es una crisis humanitaria fatal".
"A veces uno se desespera porque no hay un lugar estable. Nos vamos de aquí para allá. Dicen que hoy nos van a llevar para otra casa para esperar a los abogados que nos van a ayudar con los papeles", dice esperanzado Alexis.
Sin embargo, Melani es más realista al comentar sobre su petición de asilo: "La situación de nosotros está un poco difícil porque siguen llegando muchas personas. Donald Trump cerró la frontera y el trámite está muy complicado. Por eso las personas van a la frontera a meter presión".
Frank-Vitale considera que el actual sistema de asilo debe cambiar para reconocer las formas modernas de violencia y persecución a las que se ven expuestas las personas y en especial los grupos LGTBI. "Tomando todo eso en cuenta, sí es posible. Hay casos de Centroamérica que entran perfectamente en el sistema, siempre y cuando tengan realmente el temor por sus vidas en sus países y mucha gente tiene un miedo muy verdadero".
Ese temor, que ha colmado gran parte de la vida de Melani, la acompañará, incluso, en territorio norteamericano, pues en "la caravana anterior había una chica que se llamaba Roxsana, quien murió porque tenía VIH, pero la autopsia reveló que había sido agredida por los oficiales del Servicio de Inmigración y Control de Aduanas (ICE) de Estados Unidos".
La primera autopsia realizada en Hernández, una mujer trans hondureña con VIH que murió bajo custodia de ICE en Nuevo México el 25 de mayo, menciona la causa de muerte como un paro cardíaco. La segunda autopsia a la que se refirió Melani muestra que Hernández fue golpeada, pero no identifica las personas que la atacaron mientras estaba bajo custodia.
La autopsia original realizada en Hernández, una mujer trans hondureña con VIH que murió bajo custodia de ICE en Nuevo México el 25 de mayo, menciona la causa de la muerte como un paro cardíaco. La segunda autopsia a la que se refirió Melani muestra que Hernández fue golpeado, pero no identifica quién la atacó mientras estaba bajo custodia.
El tema ha llegado hasta el Senado estadounidense, pues tres senadores invitaron recientemente al Servicio de Aduanas e Inmigración y Aduanas y Protección de Fronteras de EEUU a entregar documentos relacionados con el caso de Roxsana, una mujer trans hondureña con VIH que murió bajo su custodia el año pasado.
Pese a todas estas situaciones, pese a un presidente xenófobo que comanda al otro lado, pese a un poderoso ejército atrincherado en la frontera, pese a las largas filas para ser escuchados, pese a la incertidumbre constante, Bairon se mantiene firme en su decisión: "Ya estamos acá. Con tanto trabajo que nos costó, yo no regreso".
Ya sabemos por qué.
Dupont Circle 'gayborhood' preserved in Council redistricting bill
All of neighborhood remains in Ward 2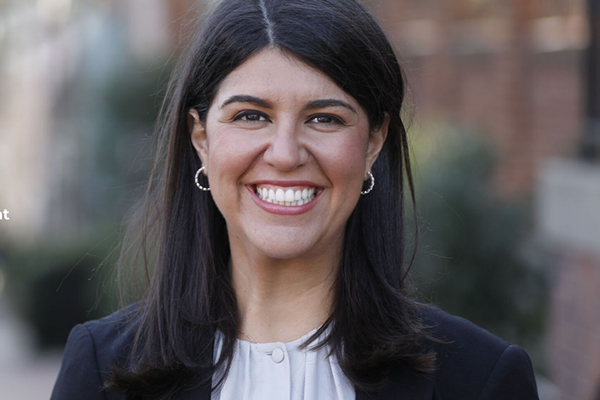 A bill approved by the D.C. Council in a first-reading vote on Tuesday to redraw the boundaries of the city's eight wards keeps all of the Dupont Circle neighborhood, which LGBTQ activists have referred to as the city's preeminent "gayborhood," in Ward 2.
The redistricting plan approved by the Council included a change from an earlier proposal by a special redistricting subcommittee that called for transferring part of the North Dupont Circle neighborhood into Ward 1.
Councilmember Brooke Pinto, who represents Ward 2, joined many of her ward's LGBTQ residents in raising strong objections to dividing the Dupont Circle neighborhood into two different wards.
A number of LGBTQ residents, including Mike Silverstein, one of five openly gay members of the nine-member Dupont Circle Advisory Neighborhood Commission, said the initial subcommittee proposal would unnecessarily split Dupont Circle's historic "gayborhood," which he said has served as a safe space for LGBTQ D.C. residents for decades.
"Excising this part of Ward 2 would arbitrarily cut off the LGBTQIA+ community that has such a rich and pronounced presence in North Dupont," Pinto said in a statement her office released last month. "I will be working with my colleagues to ensure that this community remains in Ward 2," Pinto said.
A spokesperson for D.C. Council Chair Phil Mendelson (D-At-Large) said Mendelson worked with the three members of the redistricting subcommittee and other Council members to make some changes to the subcommittee's initial release of three proposed maps with redrawn ward boundary lines. All three of the maps included plans to move the north part of Dupont Circle to Ward 1, each of which was dropped in the final proposal approved by the Council.
The Council is scheduled to hold a second and final vote on the redistricting measure later this month.
City officials have noted that a redrawing of the city's ward boundary lines is needed to bring the city into legal conformance with the 2020 U.S. Census count for D.C., which shows shifts in population within the city.
U.S. Attorney's Office declines to prosecute anti-gay assault case
D.C. police report says man beaten by neighbors in Northeast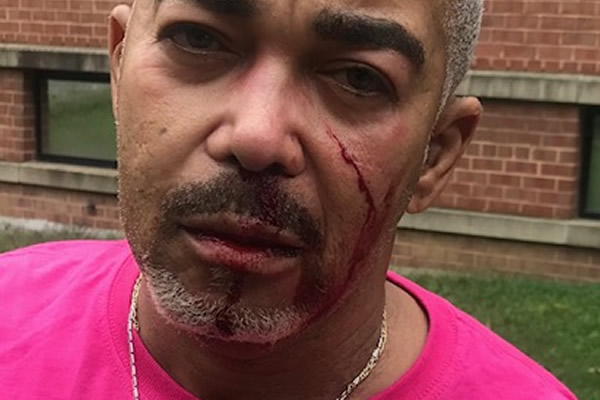 The U.S. Attorney's Office has declined to prosecute two women and a man who, according to a D.C. police report, assaulted a gay man after one of the women called him a "Jewish faggot" during an Oct. 13 incident on the grounds of a Northeast Washington apartment building where the victim and the two women live.
The victim, Antonio Zephir, 51, said one of the women, her daughter, and a man he believes to be the daughter's father repeatedly punched him in the face after he shouted back at the mother in response to the anti-gay and anti-Jewish slur he says she hurled at him.
The incident took place outside the Northwood Gardens Apartments at 4870 Fort Totten Dr., N.E. at about 12:40 p.m. the police report says.
Zephir told the Blade this week that an official with the U.S. Attorney's Office, which prosecutes crimes committed by adults in D.C., informed him in a phone call that the office decided not to prosecute the case after police and prosecutors viewed a surveillance camera video that reportedly captured the entire incident.
He said the official, Crystal Flournoy, Deputy Chief of the U.S. Attorney's Office's Early Case Assessment Section, told him the video showed that he was the "aggressor" in the incident.
Zephir says he strongly disputes that characterization and believes the camera angle from the video may not have captured the full altercation in which he was assaulted first before attempting to defend himself.
A D.C. police spokesperson said police opened an investigation into the incident after Zephir called police immediately after the altercation. A police report lists the incident as a suspected anti-gay hate crime and lists the offense as a misdemeanor simple assault.
Zephir, who was treated and released from the Washington Hospital Center the day after the incident, suffered a fractured nose, a fractured bone surrounding one of his eyes, and other facial injuries, according to a hospital report he provided to the Blade. He said his doctor told him he may need facial surgery to treat ongoing effects from the injuries.
In a Dec. 7 email, a copy of which Zephir sent to the Blade, D.C. Police Lt. Scott Dowling informed Zephir that the U.S Attorney's Office declined to process an affidavit submitted by police requesting the case be prosecuted.
"[T]he affidavit submitted to the United States Attorney's Office was declined, meaning that their office is not willing to move forward with criminal charges," Dowling told Zephir in his email message. "As a result, there will be no arrests relating to the offense you reported," Dowling said. "As the Affidavit was declined, our investigation is closed," Dowling wrote in the message.
"The U.S. Attorney's Office declined to prosecute this matter after reviewing the evidence," William Miller, a spokesperson for the office, told the Blade in a statement on Wednesday. "Beyond that, we typically do not comment on charging decisions and have no further comment," Miller said.
Zephir said he doesn't think the video, which he hasn't seen, shows that one of the two women involved in the altercation was the first to assault him. He identified her in court papers he filed seeking a stay away protection order as Aurlora Ellis.
Court records show that a D.C. Superior Court judge on Nov. 30 issued a "Consent Stay Away Order" requiring Ellis and her daughter, identified as Latera Cox, and a woman who Zephir says lives at Ellis's apartment, to "stay at least 100 feet away from Plaintiffs Zephir or Johnson."
Steve Johnson, who is cited in the stay away order, is Zephir's roommate who the police report says attempted to stop the Oct. 13 altercation in which Zephir says he was assaulted.
The court order further states that the three women "shall not contact Plaintiffs Zephir or Johnson in any manner, including but not limited to by telephone, in writing, and in any manner directly or indirectly through another person, including social media," and that the order will remain in effect for one year.
"Ms. Ellis was the person who made those threats and slurs against me," Zephir said. "I responded with not-so-kind words. She ran towards me and assaulted me with hard punches toward my face," Zephir recounted. "I punched back in an attempt to defend myself," he said.
According to Zephir, during the altercation Ellis told him, "Call the police, you bitch faggot. They're not going to do anything. This isn't over yet." He said he continues to worry that Ellis's comment that the matter "isn't over yet" was a threat and that she may try to harm him again.
Ellis couldn't immediately be reached for comment.
Zephir said the October altercation wasn't the first time Ellis has acted in a hostile way toward him.
"For several months, every time Ms. Ellis sees me, she shouts homophobic slurs and I continued to ignore her," he told the Blade in October after contacting the Blade about the incident.
On Tuesday, Zephir told the Blade that Ellis later apologized for the altercation and asked him to drop the charges he filed against her with D.C. police. He said he declined her request, but said he's now dismayed that the U.S. Attorney's Office has refused to prosecute what he calls a "serious hate crime" against him.
Biden's update to HIV strategy hailed for recognizing racism as health issue
New blueprint outlines plan from 2022 to 2025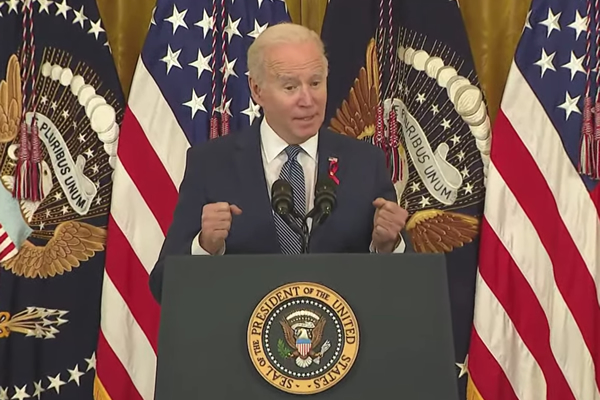 A recent update to the National HIV Strategy by the Biden administration is getting good reviews from advocates in the fight against HIV/AIDS, who are praising the new blueprint for recognizing challenges in the epidemic and racism as a public health issue.
Carl Schmid, executive director of the HIV & Hepatitis Policy Institute and member of the President's Advisory Council on HIV/AIDS, assessed the update as "very, very positive," saying it built on components of a previous iteration of the strategy issued during the Trump administration and made new ones.
"I think the community is extremely pleased," Schmid said. "There's a new component…racism is a public health issue. So, all these positive — the disparities, which is just so big. Anytime you're addressing HIV, you're always addressing disparities."
Schmid also said the updated blueprint — which articulates a plan from 2022 through 2025 and was issued last week to coincide with the first World AIDS Day during the Biden administration — makes outreach to the private sector.
"I think that's good because it's the people who influence society like technology companies, people who have high gay and bisexual employees, like [the] travel industry, get them all involved," Schmid said. "So, and that, I think should help with the stigma."
Schmid also hailed the strategy for its promotion of the Affordable Care Act as a tool to fight HIV/AIDS, which he said was absent in the iteration of the report under former President Trump.
President Biden, in remarks on World AIDS Day last week before advocates in the fight against HIV/AIDS in the East Room the White House, said the uptrend strategy is "a roadmap for how we're going to put our foot on the gas and accelerate our efforts to end the HIV epidemic in the United States by the year 2030."
"That's the goal," Biden added. "And it centers on the kind of innovative, community solutions — community-driven solutions that we know will work."
Consistent with his administration's stated commitment to racial equity and recognizing disparities among diverse groups, including LGBTQ people, Biden said the plan ensures "the latest advances in HIV prevention, diagnosis and treatment are available to everyone, regardless of their age, race, gender identity, sexual orientation, disability, or other factors."
"Critically, this strategy takes on racial and gender disparities in our health system that for much too long have affected HIV outcomes in our country — to ensure that our national response is a truly equitable response," Biden said.
The updated blueprint is the fourth iteration of the National HIV Strategy, which was first issued during the Obama administration, then updated during the Obama years and again during the Trump administration before the Biden administration unveiled the version last week.
The 93-page strategy makes recognition of racism as a public health issue a key component of the plan to fight HIV/AIDS, calling it a "serious public health threat that directly affects the well-being of millions of Americans."
"Racism is not only the discrimination against one group based on the color of their skin or their race or ethnicity, but also the structural barriers that impact racial and ethnic groups differently to influence where a person lives, where they work, where they play, and where they gather as a community," the strategy says. "Over generations, these structural inequities have resulted in racial and ethnic health disparities that are severe, far-reaching, and unacceptable."
Data shows racial disparities remain a significant obstacle in thwarting the HIV/AIDS epidemic. According to the Centers for Disease Control & Prevention, new HIV infections in the United States declined by 8 percent between 2015 and 2019, with much of the progress due to larger declines among young gay and bisexual men in recent years.
But although HIV infections among young gay and bisexual men have dropped 33 percent overall, with declines in young men among all races, the CDC finds "African Americans and Hispanics/Latinos continue to be severely and disproportionately affected."
A senior Biden administration official, speaking last week on background in a conference call with reporters to promote the HIV strategy, said in response to a question from the Washington Blade the recognition of racism "as a serious public health threat" was a key difference from previous iterations of the blueprint.
"There are several updates in this," the official said. "And some of those new features or new areas of focus have come about from both community input as well as sitting down with our federal partners and thinking about also the priorities of this administration, where there is a focus on equity, there is a focus on addressing stigma and discrimination and ensuring that also marginalized populations have access to healthcare, and that we are also working to ensure that the voices of those with lived experience are part of our response."
Jennifer Kates, director of global health & HIV policy for the Kaiser Family Foundation, said the recognition of social and racial disparities is a key component of the updated strategy.
"One area in which the updated strategy stakes out new and stronger ground is in its explicit focus on the social/structural determinants of health," Kates said. "The strategy doesn't just mention them but seeks to address them through a variety of objectives. This is a departure and an important one."
Kates, however,.cautioned: "Of course, the devil will be in the details and there will always be a tension between what the federal government itself can do and the power that state and local jurisdictions actually have."
One aspect of note during Biden's remarks on World AIDS Day was his articulation of 2030 as the target date to beat HIV, with the goal of reducing new infection rates by 90 percent in that year. That 2030 goal was established by health officials during the Trump administration, but Biden had campaigned on 2025 — much to the skepticism of some observers.
The Department of Health & Human Services, in response an inquiry from the Blade on whether a decision was made to forgo 2025 and stick with 2030 as the target date, deferred comment to the White House, which didn't immediately respond.
Schmid, who was among those during the election who expressed skepticism of the 2025 target date, said he spoke to the White House after an initial Blade report on the changed target date and was told the administration determined 2025 was "not feasible."
"That was a campaign statement," Schmid said. "I said then that it was not realistic, and I think others agreed with me particularly because of COVID, and we were during the campaign, but he said it and sometimes people say things during the campaign that they might not always live up to because it was unrealistic."
Schmid, however, downplayed the importance of Biden articulating a different target date to beat HIV/AIDS compared to the one he promised during the presidential campaign, saying the initial date had demonstrated his "strong commitment" on the issue.
Now that the Biden administration has issued the new strategy, the work turns toward implementation, which would mean acting on the blueprint in conjunction with the Ending the HIV Epidemic initiative already underway.
Schmid said the next step in the process is making sure funding is robust, HIV testing continues despite the coronavirus pandemic — and working to make PrEP more accessible.
Key to the effort, Schmid said, would be new legislation introduced before Congress to set up a national PrEP program, one introduced by Rep. Bonnie Watson Coleman (D-N.J.), another by Rep. Adam Schiff (D-Calif.) and another by Sen. Tina Smith (D-Minn.). Those bills, Schmid said, would ensure the uninsured have access to PrEP and health plans cover them without cost.
"I've been focusing a lot on that," Schmid said. "It would be great to get the administration's support for these as well, and money in the budget to implement these national PrEP programs."