January 29, 2019 at 6:00 am EST | by Peter Rosenstein
Time to give up on Creating Change conference?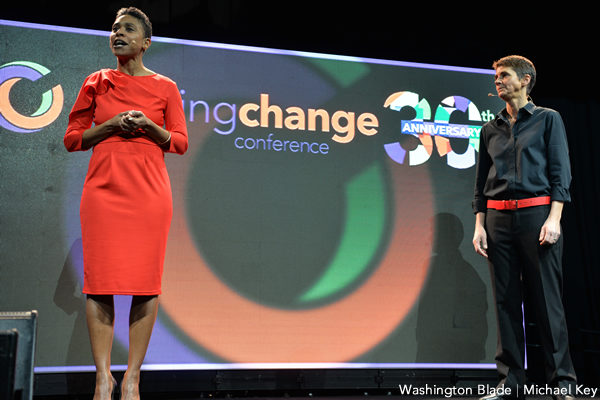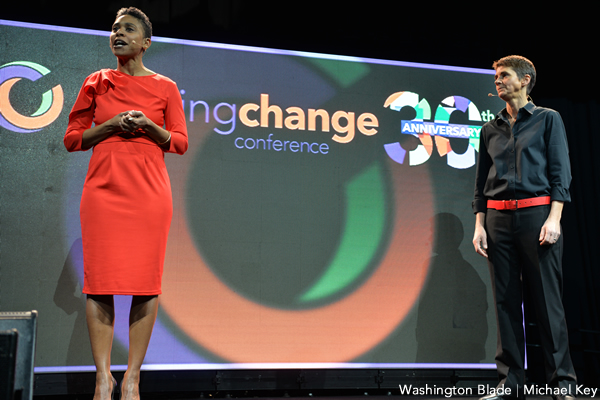 It may be time to give up on the National Gay & Lesbian Task Force's Creating Change conference as a place where any real dialogue can occur. Real leaders understand that without dialogue, there will be no change.
This year there were two incidents reported from the conference exemplifying why this conference has become a waste of time for current and future leaders wanting to talk honestly about change and has become a place for those who want to stifle opinions that run contrary to their own.
The first instance was an incident similar to one that occurred at the conference in Chicago in 2016 when demonstrators shut down a scheduled session hosted by A Wider Bridge shouting anti-Semitic slogans. That demonstration nearly turned violent, police were called, and there was an inadequate response from the Task Force. This year in Detroit another group of anti-Semitic and anti-Zionist demonstrators took over the opening plenary session for nearly 15 minutes voicing hate directed at the Jewish community. The protesters used the chant "from the river to the sea," which is an anti-Semitic dog whistle used by those who want to see the State of Israel and its people disappear. There was again no action taken against these demonstrators by the Task Force leadership or those responsible for running the Creating Change conference.
My feelings are echoed by Rabbi Denise L. Eger, founding rabbi, Congregation Kol Ami and immediate past president of the Central Conference of American Rabbis and Tyler Gregory, executive director, A Wider Bridge who wrote a letter to Rea Carey, executive director of the Task Force calling for change.
They wrote, "Our aim is not to silence dissenting voices around the issues of Israel/Palestine with which we disagree. Accepting and providing space to differing voices around the conflict should be encouraged, especially to resolve our differences. … Anti-Semitism, slander, and chants calling for the erasure of Israel must not go unchecked at Creating Change. If so, what kind of change are we creating?"
The second issue of concern reported from the conference was that organizers disinvited Detroit Police Department LGBT Liaison Cpl. Danielle Woods, as she announced on Facebook. She had originally been asked to sit on a panel titled "What the L? All Things Lesbian." She was prepared to discuss what she was told the panel would focus on — the movement, wellness, mental health, education and financial and family planning.
After agreeing to participate, Woods was told if she wanted to attend in her uniform, which includes carrying a gun, she wouldn't be welcome. That made no sense to her as she had been invited to join the panel in her official capacity as police department LGBT liaison. The person who disinvited Cpl. Woods was Creating Change Director Andy Garcia. It was reported he said, "His intention was to protect conference attendees coming from cities and regions where relationships between the LGBT community and the police are rocky at best. Officer Woods has contributed to the LGBT movement and we applaud the progress she has made in Detroit between law enforcement and the LGBT community. At the same time, we have thousands of guests who have come from communities across the country that have had very different experiences with law enforcement. We need to listen to them, too."
So the Task Force thinks hiding the uniform of an LGBTQ+ person who has worked hard to become a leader in law enforcement, becoming the liaison to the entire LGBTQ+ community, is the right thing to do. They think highlighting good members of the force is hurtful to their attendees and something she must hide to participate in their meeting. I have also been told they would not admit those serving in the military if they were wearing their uniforms.
This is no way to foster discussion or to "create change." It is bias in no uncertain terms and if the Task Force doesn't understand this then as I wrote it may just be time to end this conference or find a more appropriate name for it. 
UPDATE:
My column last week on the Creating Change conference needs a correction. It is now my understanding that after negotiation Cpl. Dani Woods, the liaison from the Detroit police to the LGBTQ+ community, did attend the panel at Creating Change. Apparently she agreed to appear wearing a shirt with her police insignia on it. My sincere apologies for the error in the column.
However, the rest of the column is accurate. Another detail I have learned since writing the column is that when Creating Change was held in D.C. last year organizers told the DCMPD LGBTQ+ liaisons they couldn't appear in uniform and went further asking that no police cars be stationed around the hotel during the conference. It is my understanding no police officer with the DCMPD can appear in uniform without their gun as they must always be prepared to act in their capacity as police officers.
While I am sympathetic to those who have had a bad experience with the police, and clearly there are too many who have, it is important for those who are on the force to be able to share their feelings and experiences. This kind of dialogue can only be helpful. It is important to have as many members of the LGBTQ community serving on police forces across the nation so they can try to change the attitudes of others who are still homophobic. 
Peter Rosenstein is a longtime LGBT rights and Democratic Party activist. He writes regularly for the Blade.