Parents of transgender kids share hardship stories on Capitol Hill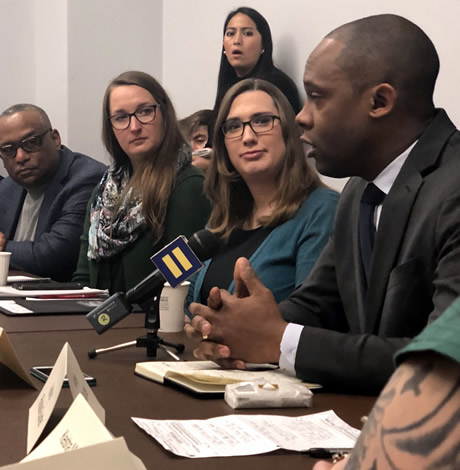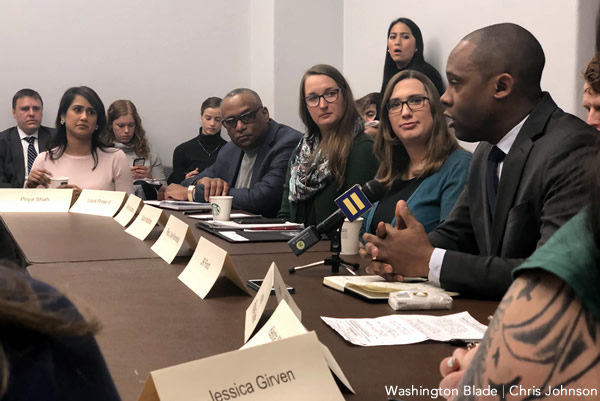 The parents of transgender children met on Capitol Hill Wednesday to share stories about hardships their families have encountered, including anti-trans policies of the Trump administration.
The parents gathered for a one-hour meeting at the Cannon House Office Building for a public meeting hosted by Rep. Joseph Kennedy III (D-Mass.), chair of the Transgender Equality Task Force. The meeting followed a two-day summit of the Parents for Transgender Equality National Council at the Human Rights Campaign building in D.C.
Rachel Gonzales, who lives in the Dallas area and is the mother of three children, told the story of how her transgender daughter "became progressively anxious and depressed and angry" before she transitioned.
"My husband and I were really at odds with how to handle her increasing need to feminize her presence," Gonzales said. "And, as she became more aware of other people's perception of her as a boy, she just hit a wall where she expressed to us that she could not go on any longer with anyone thinking she was a boy, that she needed Santa Claus to turn her into a girl.
That changed, Gonzales said, when she allowed her daughter to transition socially by starting to wear girls' clothing and growing her hair long.
"She became happier and we changed her name and her pronouns, and she started to come back out of that dark cloud," Gonzales said. "And we really were anxious about living in Texas, what that would be like, telling her classmates in school that her name and pronouns had changed and much to our surprise, her classmates' responses were almost comical: Of course, she's wearing a dress? Why wouldn't she wear a dress?"
Both Gonzalez and her transgender daughter testified before the Texas Legislature two years ago when lawmakers sought to pass an anti-transgender bathroom bill. The legislation ended up being defeated.
Louis Porter II, formerly executive director of the Council for Minnesotans of African Heritage, talked about his experience raising his non-binary gender expansive child named Zeam, saying he was thankful for the support he found from fellow black elders in his Southern Christian tradition.
"I haven't met a parent yet who doesn't worry, but when your child is transgender and black, you worry even more so," Porter said.
Priya Shah, a gender and sexuality studies teacher in Orange County, Calif., recalled crying last year when Kennedy during his response to President Trump's State of the Union address, mentioned parents raising transgender children.
"Our daughter who was identified male at birth came to me before her seventh birthday, looked me straight in the eye and said, 'Mom. I'm a girl. This is the situation,'" Shah said. "In a way I think we had known about that for a long time and that it was coming."
On the first therapy sessions the family had, Shah said her daughter told her, "I've known since I was four, but I thought you would hate me, and I thought people wouldn't love me."
"She didn't even know the word transgender, she didn't know that it was something that you could be, and she was so scared to even tell her family," Shah said.
At her daughter's private school in California, Shah said her daughter wasn't allowed to transition and was forced to wear a male uniform and go by her old name and male pronouns.
"She would come home every after school and rip the uniform," Shah said. "One day I found a picture of her that was taken at school and she ripped it in half and said I hate myself."
At that time, Shah said she started teaching her daughter through home schooling and sued the school, which ultimately changed its policies and started training its principals. Shah said her daughter now is a straight A student and in programs for gifted students.
"It's a constant battle," Shah said. "We still have parents in Orange County who want to be able to discriminate against transgender children, there's teachers that ask if they cannot teach our children."
Keisha Michaels, who's black and a social worker, became emotional when she recalled the mortality rate for transgender women of color.
"We worry, we know the number, we know the statistics," Michaels said. "We realize that transgender women of color, black transgender women, are murdered — I'll just have to say it — at ridiculous rates in this country. And we worry, my husband and I, we worry every day about it."
A common theme among the parents at the meeting was the need to pass the Equality Act, which would amend federal civil rights law to explicitly include LGBT people and ban anti-trans discrimination in schools.
JR Ford, a D.C.-based cybersecurity expert who lives in D.C., talked about the importance of the legislation to ensure protections for transgender kids.
"The Equality Act would help to provide protections across an entire nation for transgender youth, so they can know that they exist," Ford said. "We can leverage state-by-state regulations and policies…It's more beneficial for all children in this country to be protected, and so the Equality Act really is essential for essential human rights."
Sarah McBride, a transgender advocate and spokesperson for the Human Rights Campaign, said during the meeting the Equality Act would be introduced in the "coming weeks." Rep, David Cicilline (D-R.I.) has sponsored the legislation in the U.S. House and Sen. Jeff Merkley (D-Ore.) has sponsored the legislation in the Senate.
Another theme was the anti-transgender polices of the Trump administration. When Obama-era guidance requiring schools to allow transgender students to use the restroom consistent with their gender identity was rescinded in 2017, Ford said he approached the White House from the street and shouted at the leaders inside.
Jessica Girven, the mother of a transgender daughter in the U.S. military stationed in Germany, became angry when she recalled the Trump administration rescinding the policy ensuring non-discrimination for transgender kids in school.
"The assistant secretary of defense under Obama issued an inclusive affirming policy at all Department of Defense schools and MWR facilities around the world," Girven said. "So, for the first time, families didn't have to worry what happens when we move?…Will my child not be able to go to school? Will we be able to rent a house? We had this beautiful policy for four months. It was one of the first things that was rescinded under this administration."
One participant in the meeting who shared an unexpected story was Rep. Jan Schakowsky (D-Ill.), who talked about her soon-to-be 21-year-old transgender grandson Isaac and his process of transitioning.
"I asked him, I said, 'Growing up was this an issue for you because our family's very close, he always seemed very happy. He said, 'I just never knew it was an option, and, you know, I felt loved and accepted in the family.'"
Schakowsky said her grandson is preparing to have gender reassignment surgery for a double mastectomy and has had eggs frozen to ensure he can be a biological parent in the future.

Other lawmakers in attendance were Reps. Sean Patrick Maloney (D-N.Y.), Mary Gay Scanlon (D-Pa.), Mark Takano (D-Calif.), Chris Pappas (D-N.H.) as well as Rep. Jennifer Wexton (D-Va.), Mike Quigley (D-Ill.), Gil Cisneros (D-Calif.) and Alan Lowenthal (D-Calif.).
Md. biotech company's HIV cure project clears first hurdle
'We all have something to be excited about'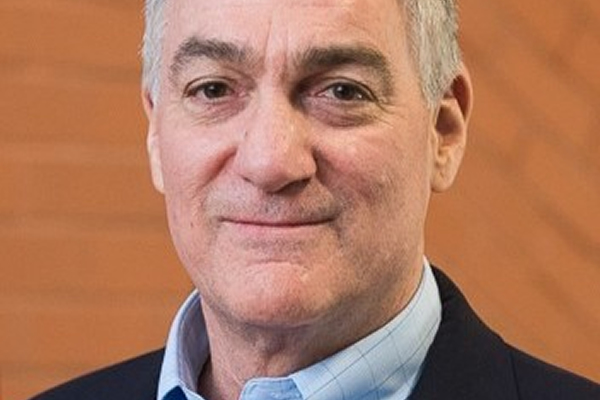 American Gene Technologies, the Rockville, Md., biotech company, has announced that the first patient to receive its genetically engineered treatment therapy aimed at curing people of HIV/AIDS encountered no adverse side effects from the treatment.
In an Aug. 2 statement, AGT said that based on the data obtained from Patient One in its Phase 1 human trial of its HIV treatment called AGT103-T, the U.S. Food and Drug Administration's Data and Safety Monitoring Board voted unanimously to allow AGT to continue its HIV cure program without modification.
"The AGT103-T pipeline is a therapy for treating HIV disease," the company's statement says. "The therapy is designed to induce durable viral suppression by delivering therapeutic genes to the recipient's immune cells," it says. "The resulting immune cells are expected to survive attack by HIV and durably suppress the virus at undetectable levels without the need for antiretroviral treatment."
The thumbs up decision by the Data and Safety Monitoring Board allows the company to continue its clinical trial with more participants to further confirm the HIV treatment's safety outcome. The next phase in the trials will be to determine the treatment's effectiveness in fully protecting the human body from HIV.
"We have six more patients," said AGT CEO Jeff Galvin in referring to the patients who will be tested for possible adverse side effects in the coming weeks. Galvin spoke at a July 29 gathering to celebrate the success of Patient One at AGT's headquarters offices in Rockville.
"If this works, they will be permanently immune from HIV," he said. "Just think what this can do with the epidemic. We all have something to be excited about," he told the gathering of about 100 people.
"Keep your fingers crossed. Let's all keep hoping and praying," Galvin said. "We will know by the middle of next year," he said, referring to when the human trials will likely determine whether the AGT103-T treatment, which has successfully stopped HIV from infecting human cells in laboratory experiments, will work just as effectively on people with HIV.
Cannabis Culture
National Cannabis Festival moved to Sept. 19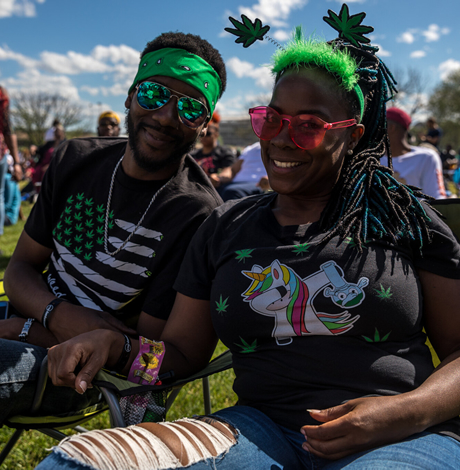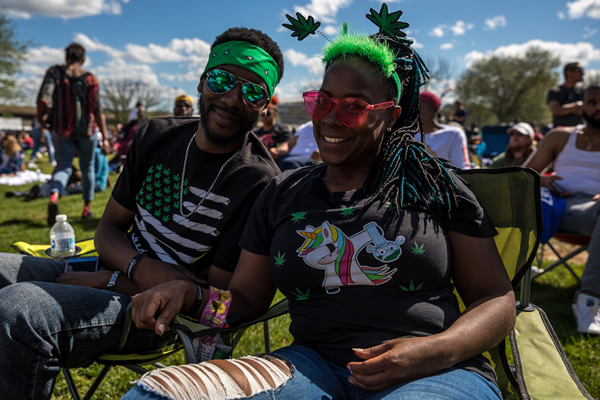 National Cannabis Festival moved to Sept. 19
The fifth annual National Cannabis Festival, originally scheduled for April, has been postponed to Saturday, Sept. 19 at RFK Festival Grounds in Washington, D.C. The move was precipitated by the coronavirus pandemic.
Organizers have announced a full day of live entertainment, including Method Man & Redman, Young M.A., Backyard Band, Antibalas and the Archives.
In the meantime, organizers will host the Highstream 420 Festival on April 20. Visit nationalcannabisfestival.com for information on how to participate.
You must be 21 and older with valid government-issued identification to attend the National Cannabis Festival. The National Cannabis Festival was founded in 2015 by a group of cannabis enthusiasts to celebrate marijuana legalization across the country.
Cannabis advocate dies from COVID-19 in Colo.
COLORADO SPRINGS, Colo. — Charlotte Figi, who brought international attention to the use of CBD-dominant extracts as anti-seizure agents, has passed away due to complications related to the COVID-19 virus, according to multiple news reports. She was 13 years old.
Charlotte Figi suffered from Dravet syndrome, a rare and highly debilitating form of childhood epilepsy. After conventional therapies failed to stabilize her condition, her parents eventually experimented with the use of cannabidiol-rich extracts. The administration of CBD extracts was associated with a dramatic reduction in Charlotte's seizure frequency, and her case was eventually profiled in 2013 in a widely viewed CNN documentary hosted by Dr. Sanjay Gupta.
Commenting on her untimely passing, NORML Deputy Director Paul Armentano said: "Charlotte Figi personalized this issue in a way that few others have, and her story humanized the medical cannabis fight to such a degree that many politicians could no longer ignore it. There is little doubt that Charlotte's story emboldened lawmakers in several southern and mid-western states to finally move forward to recognize the need for CBD, and in some cases, whole-plant cannabis access."
In June 2018, the U.S. Food and Drug Administration approved Epidiolex, a prescription medicine containing a standardized formulation of plant-derived cannabidiol for the explicit treatment of two rare forms of severe epilepsy: Lennox-Gastaut syndrome and Dravet syndrome.
2 of 5 dispensaries shut down in Iowa
DES MOINES, Iowa — Two of the state's five licensed medical cannabis access facilities have shut their doors, according to media reports.
The closures leave only three operating dispensaries left in the state. Iowa has only one licensed cultivation center. According to the Iowa Department of Health, an estimated 4,300 are registered to access cannabis extract products. Under state law, those extracts must not contain percentages of THC in excess of three percent. Legislation advanced by lawmakers last year to remove the low-THC cap was ultimately vetoed by Republican Gov. Kim Reynolds.
Following the recent closures, Democratic state Sen. Joe Bolkom said: "Iowa has the most bureaucratic, expensive, and ineffective program in the country and it just got worse… More evidence is now in with two of our dispensaries essentially going out of business because it's economically not feasible."
Under the state's access law, there can be no more than five licensed dispensaries operating in the state at one time.
Fewer vaping illnesses in states with legal cannabis
Bloomington, Ind. — Incidences of the vaping-related lung illness EVALI (e-cigarette or vaping product use-associated lung injury) are primarily concentrated to jurisdictions where adult-use cannabis consumption is prohibited, according to data published in the Journal of the American Medical Association (JAMA) Network Open.
Commenting on the findings, NORML Executive Director Erik Altieri said, "These findings come as little surprise. In jurisdictions where cannabis is legally regulated, consumers gravitate toward the above-ground retail marketplace where they can access lab-tested products manufactured by licensed businesses."
He added, "Just like alcohol prohibition gave rise to the illicit production of dangerous 'bathtub gin,' marijuana prohibition provides bad actors, not licensed businesses, the opportunity to fulfill consumers' demand – sometimes with tragic results."
According to the U.S. Centers for Disease Control and Prevention, nearly 3,000 people have sought hospitalization because of the illness, which peaked last September, and nearly 70 people died as a result of it. In November, the CDC publicly identified vitamin E acetate – a diluting agent sometimes present in counterfeit, unregulated vape pen products – as a primarily "culprit" in the outbreak.
Writing on Monday in the journal JAMA Network Open, researchers affiliated with Indiana University reported that last year's sudden outbreak of EVALI cases was not driven by either state-level differences or prevalence in e-cigarette use. Rather, they reported that cases "were concentrated in states where consumers do not have legal access to recreational marijuana dispensaries… One possible inference from our results is that the presence of legal markets for marijuana has helped mitigate or may be protective against EVALI."
A previous analysis of EVALI prevalence in legal cannabis markets versus illegal markets by Leafly.com drew a similar conclusion.
In a statement to the online news site MedPageToday.com, the study's lead author said that the team's findings are "consistent with the hypothesis that people have demand for marijuana products, and in states where they don't have access to them in this regulatory fashion, they end up purchasing them elsewhere."
Cannabis Culture news in the Blade is provided in partnership with NORML. Visit norml.org for more information.
Skin cancer is greater risk for gay, bi men
3.3 million diagnosed each year: American Cancer Society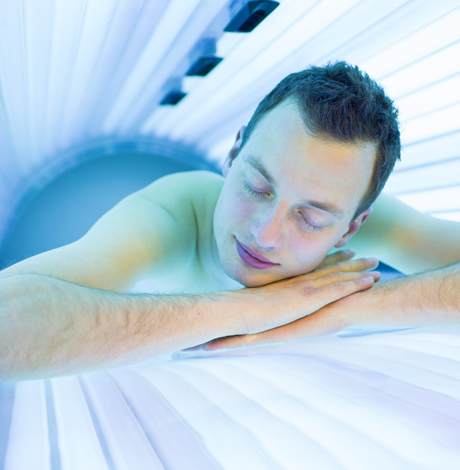 SAN FRANCISCO — Gay and bi men are more likely to develop skin cancer than straight men, according to a new study, the Bay Area Reporter reports. The research also showed that bi women have a lower rate than straight women. A companion study revealed a higher skin cancer rate among gender-nonconforming people.
Although these studies were unable to evaluate specific risk factors, the researchers suggested that more frequent use of tanning beds by gay and bi men may play a role.
These results highlight the importance of including questions about sexual orientation and gender identity in health surveys, according to lead study author Dr. Arash Mostaghimi, a dermatologist at Brigham and Women's Hospital in Boston.
Mostaghimi and his team looked at links between sexual identity and gender identity and the lifetime prevalence of skin cancer in the United States, the Reporter reports.
Around 3.3 million people are diagnosed with skin cancer each year, making it by far the most common type of cancer, according to the American Cancer Society. Although most skin cancer can be removed or treated, melanoma — which accounts for about 1 percent of all cases — can be deadly.
As described in the medical journal JAMA Dermatology, Mostaghimi's first study analyzed data from 2014-2018 from approximately 351,000 straight men, 7,500 gay men, 5,000 bisexual men, 466,000 straight women, 9,400 bi women and 5,400 lesbians, the Reporter reports.
The researchers found that 8.1 percent of gay men and 8.4 percent of bi men reported that they had ever had skin cancer, both significantly higher than the 6.7 percent rate among straight men. After adjusting for other factors, gay men were 26 percent more likely and bi men were 48 percent more likely to have had skin cancer than straight men, the Reporter reports.
Among women, 6.6 percent of straight women, 5.9 percent of lesbians and 4.7 percent of bi women reported ever having skin cancer. Bi women were 22 percent less likely to have had skin cancer than straight women, the Reporter reports.