February 19, 2019 at 12:34 pm EST | by Richard J. Rosendall
A cure for political pathology: 2020 vision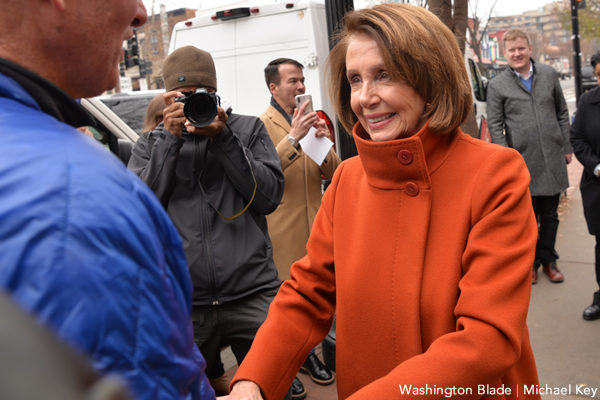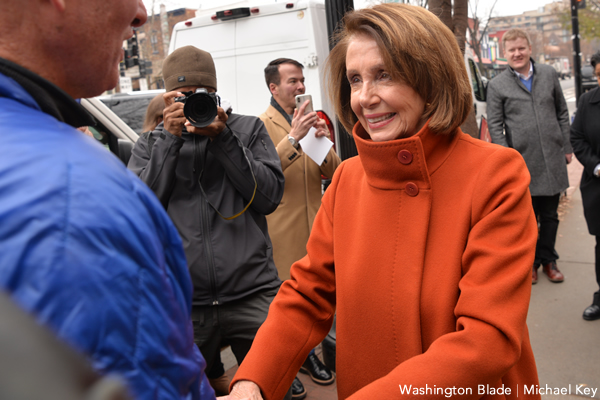 Since January 20, 2017, America has been like Olivia de Havilland in The Snake Pit, trapped in a mental hospital with no memory of how she got there.
The president, after his rambling "national emergency" announcement last week, is even more of a walking argument for the 25th Amendment than before—except that he packed his cabinet with likeminded loons and grifters. Maybe he'll go away if we can persuade the Norwegian Nobel Committee to give him the Peace Prize his Obama jealousy demands. But if Magic Vikings fail to rescue us, we'll need a better backup plan than drinking ourselves into a stupor or praying that William Weld can mount a successful primary challenge in Trump's invertebrate GOP.
That leaves us with Democrats—the witch-hunting globalists, according to Alex Jones of InfoWars, who use MS-13 to kill people, celebrate infanticide, and ally with Chinese Communists to infiltrate Silicon Valley. Jones, you understand, inhabits an alternate universe. In reality, the mass shooters are usually white people who were born here; Trump's racist border policy is what's killing children; and the Chinese granted Ivanka a trademark for voting machines. Seriously, what better brand for replacing Diebold!
It is increasingly difficult to distinguish mass delusion from acquiescence. When yet another person talks as if snowstorms disprove climate change, is he stubbornly ignorant or just worn down? In any case, Trump's fanciful pronouncements do not eliminate our problems. Sea levels rise as ice sheets melt and warming seawater expands. Most states lack "red flag laws" to permit removal of firearms from people who pose a danger to themselves or others. Conservative state legislatures devise cruel new anti-LGBT bills. Our spirit of innovation is being superseded by circled wagons, scapegoating, and loss of nerve.
With moderation considered treachery, evidence mocked, and nuance cast as weakness, we are divorcing higher brain functions from public affairs like despots criminalizing elites.
James Madison distrusted direct democracies such as ancient Athens, preferring representative democracy and reasoned deliberation. Poor sap! Trump is doing an end run around Madison's separation of powers. What will non-Fox viewers do about it?
Other than suing, we start in the House with a resolution disapproving the emergency declaration. We pass legislation addressing gun safety, healthcare, and greenhouse gas emissions. When the Republican Senate fails to act, we run on the contrast. We defend reproductive choice. The latest anti-choice ploy focuses on "late-term abortions" (a term used misleadingly by opponents), which are rare and mostly involve fatal conditions. The right seeks to ban all abortions. The question is whether we'll lose our nerve or defend our sisters against coercion.
If we ignore Trump's provocations and distortions, we will make the same mistake Hillary made in 2016 when she resisted the impulse to turn around and tell Trump to back up when he loomed behind her during a debate. In December, before Nancy Pelosi retook the Speaker's chair, she proved her mastery when she calmly rebuked Trump's patronizing at an Oval Office meeting. He apparently thought the presence of news cameras would play to his advantage; he underestimated the daughter of Thomas D'Alesandro Jr.
Democrats must not be deterred by absurd claims that supporting reproductive choice makes us pro-infanticide; that supporting a Green New Deal means we'll avoid working on the details; or that supporting LGBT equality means arresting disagreeable ministers.
Private hand-wringing by GOP lawmakers cowed into public submission will not restrain their rampant man-child. Restoring political sanity and finding solutions requires voting for the Democratic grownups in the room. Democrats' diversity can sometimes lead to contentiousness, but Republicans have been reduced to attack dogs or abused pets.
Trump never touches alcohol, which only makes his mental state more troubling. One might say he is emulating the Roman emperor Caligula, though the latter was far more prodigious in his cruelties and debaucheries. Suetonius wrote, "Such was still the dread of imperial power, though vested in the hands of so weak and despicable a sovereign, that no insurrection was attempted … but the obnoxious emperor fell at last a sacrifice to a few centurions of his own guard."
Our present tyrant, contrastingly, will be removed by an election.
Richard J. Rosendall is a writer and activist. He can be reached at rrosendall@me.com.
Copyright © 2019 by Richard J. Rosendall. All rights reserved.