March 4, 2019 at 8:33 pm EST | by James Wellemeyer
Danica Roem raises more than $26K after Westboro Baptist Church attack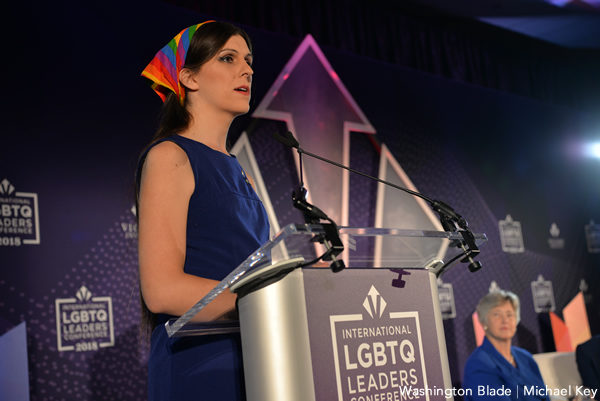 The first openly transgender woman elected to the Virginia House of Delegates is raising money off of the Westboro Baptist Church's effort to unseat her.
Since the church on Friday announced a protest against her presence in the General Assembly scheduled for March 11, state Del. Danica Roem (D-Manassas) has raised more than $26,000 for her re-election campaign. She has promoted the fundraising effort with the hashtag #WestboroBackfire on Twitter.
Roem said the donations have come from more than 700 people.
Westboro attacked the effort as a display of "greedy fundraising" from the delegate.
Roem is up for re-election in 2019. On her fundraising page, Roem lists her priorities as fixing Route 28, providing state economic development grants, raising teacher salaries in her area and reducing class sizes.
The Westboro Baptist Church will demonstrate near Virginia Commonwealth University and the Virginia State Capitol on March 11.
VCU released a statement condemning the church and its statements against "the LGBTQIA community, the U.S. military and Catholics, Jews and Muslims" but affirming the organization's right to engage in such speech.

"I'm grateful for your never-ending generosity," Roem tweeted in response to the donations she has received.