March 4, 2019 at 5:41 pm EST | by Ed Gunts
Baltimore's Grand Central to close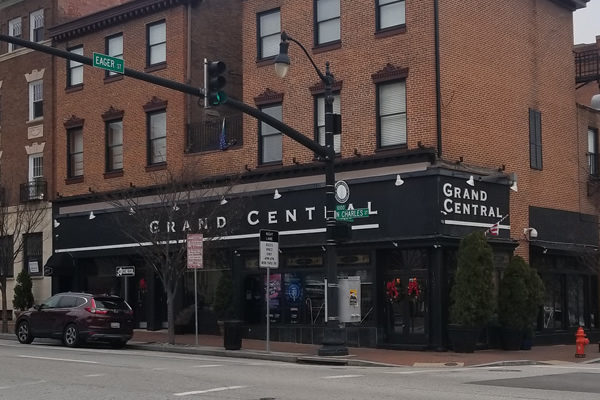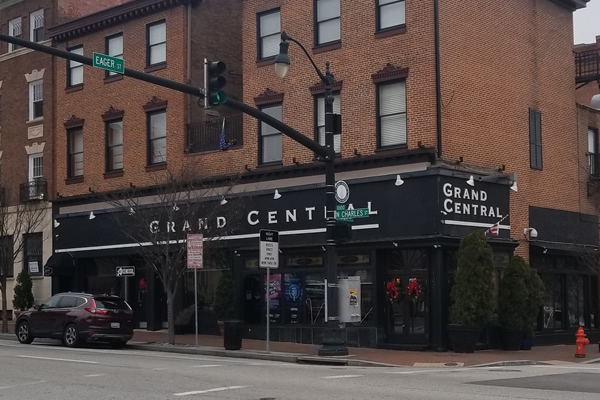 Goodbye Grand Central, hello office building.
Baltimore's largest gay nightclub will close and the building will be converted to office and retail space, according to an announcement by the new owners of the property.
In its first statement since acquiring Grand Central nightclub, a group called Landmark Partners LLC said it assumed ownership on Feb. 28 and plans to close the club permanently "as soon as the full redevelopment is set to commence."
Instead of the dance club there now, Landmark intends to build "a Class A office building, with two ground floor retail concepts and lounge space."
The announcement means Grand Central will be the second large gay nightclub to disappear in Baltimore's Mount Vernon 'gayborhood' since 2015. The famed Club Hippo closed at the same intersection on Oct. 3, 2015, and was replaced by a CVS drug store.
It also comes as the Baltimore Eagle, closed since last summer, is planning to reopen under new operators. They posted a message on Facebook on March 1 saying "We're coming," but provided no dates.
Containing nearly 15,000 square feet of space at 1001-1003 North Charles Street, Grand Central was sold after former owner Don Davis decided to retire and move out of state. A purchase price was not disclosed.
After the sale was final, Davis identified the owners as Jon Pannoni and George Watson and referred questions to Marc Hayes, who was the club's general manager while the property was under contract and has continued to manage the club for the new owners.
Hayes released a statement from Landmark, giving information about their plans to close the club. In the statement, the new owners said they "will continue to operate the business with improvements through our new management team" until they're ready to start the conversion.
Grand Central started in 1991 as Central Station Pub, which occupied the corner building at 1001 N. Charles Street. In 2003, Davis bought the Stagecoach nightclub at 1003 N. Charles Street, combined the two properties and renamed them Grand Central. With the Hippo across the street, it became an anchor for Baltimore's gay community and a backdrop for the annual Baltimore Pride Block Party and other events.
In the statement from the new owners, Davis said he supports their plans to close the business.
"I believe Landmark Partners plan for Grand Central is the right move to grow the neighborhood and build something great for the entire community that we all can enjoy," Davis is quoted as saying.
"I was very selective about the team that I wanted to sell to, knowing whatever happened on this corner would be a critical part of this neighborhood's future and after spending time with Landmark, seeing their stabilized and planned projects, I'm confident they're the right fit."
Davis has argued that there is less of a market for gay bars and clubs than there used to be, because gay people today are welcome in more places than before.
"The social climate has changed a lot since the 1980s," he said in the statement released by Landmark. "Everyone is welcome everywhere – the need for a specific gay establishment/bar is not as necessary any longer, and after an amazing 30 years, it's time to turn the page."
The developers who now control the property "have a long history in Mt. Vernon and a proven track record," Davis added. "I hope the neighborhood and our devoted patrons see this transition as a positive and support this project because it's good for the entire community."