March 20, 2019 at 10:56 am EDT | by Mariah Cooper
Watch: 'American Idol' contestant comes out during audition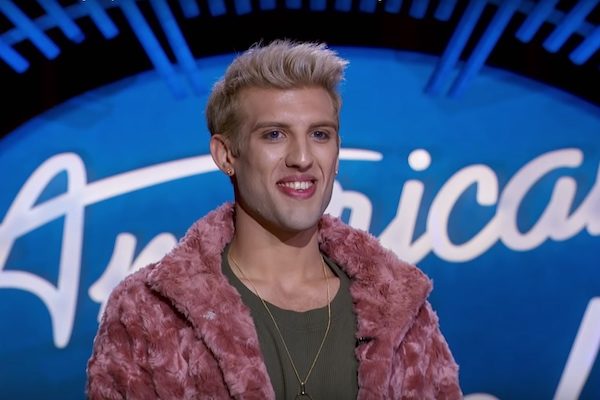 One aspiring singer impressed the judges while coming out at the same time during his "American Idol" audition.
Singer Jorgie brought his band, named Jorgie and the Jorgies, to the audition. He began with his imitation of judge Katy Perry's singing voice in "California Gurls."
Perry seemed a little thrown off asking fellow judges Lionel Ritchie and Luke Bryan "Do I sound like I yodel? Is that my signature sound?"
Jorgie explains that Perry is an inspiration to him and her song "I Kissed a Girl" helped him to come out. However, he says his father still doesn't know he's out.
"Knowing that it could be mainstream, that helped me so much," Jorgie said of the song "I Kissed a Girl."
Jorgie launches into an original song titled "Heaven," about a man he has a crush on who also doesn't know he's gay.
"He won't think twice about me/ But boy if he did/ My life would be heaven," Jorgie sings.
His song and voice stunned the judges including Perry who insists on giving him a full body hug at the end of his audition.
"When I say you nailed it, I mean to the point of in awe," Ritchie tells Jorgie "I loved what you just did."
Watch below.