March 21, 2019 at 5:23 pm EDT | by Staff reports
Looking back: 50 years of the Blade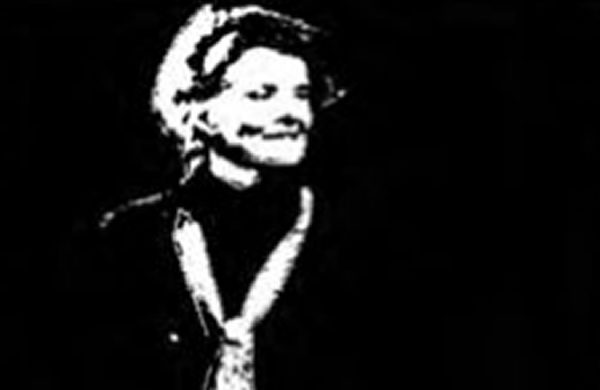 Washingtonians got a rare chance to see Katharine Hepburn live on stage during her '82 Kennedy Center engagement in the Ernest Thompson play "West Side Waltz." The Blade reviewed it in our March 19, 1982 edition.
Finding the script a bit wobbly, the Blade praised Hepburn's work as "a consummate artist at work."
A plot point about her character's live-in companion being available because the woman's husband left her for a man, set off a funny passage with the great actress riffing with "a string of one-liners about gays."
Hepburn has been outed posthumously as bi (at least) by multiple biographers and Hollywood historians. She was married once briefly to a man in her young adult life but spent most of her adult years with fellow actor Spencer Tracy, which some say was more a friendship than sexual relationship. Tracy and Hepburn were both said to be clients of Scotty Bowers, a Hollywood pimp of yore known for arranging same-sex liaisons with clients.
Other biographers, such as gay author/historian William J. Mann, have suggested that despite a lack of concept for it in the early 20th century, Hepburn may have been somewhere on the transgender spectrum. She was unabashed about a youthful penchant for cross dressing and calling herself Jimmy. She never wore dresses in her personal life and often spoke of having lived her life much like a man.
Hepburn also joked about having a Stein/Toklas-like relationship with her longtime live-in assistant/secretary Phyllis Wilbourn but it was in jest — their relationship, multiple biographers agree, was platonic.