March 22, 2019 at 3:27 pm EST | by Mariah Cooper
Capitals goalie Braden Holtby declines White House invitation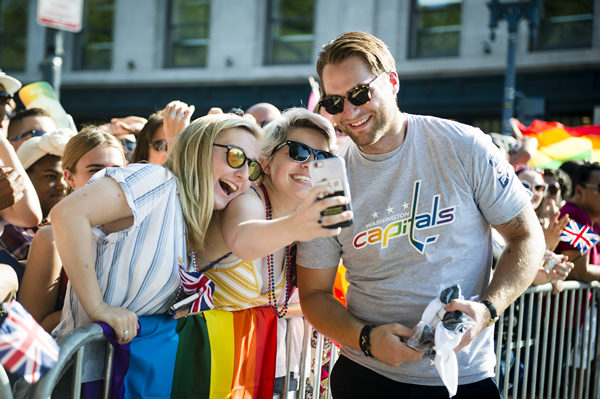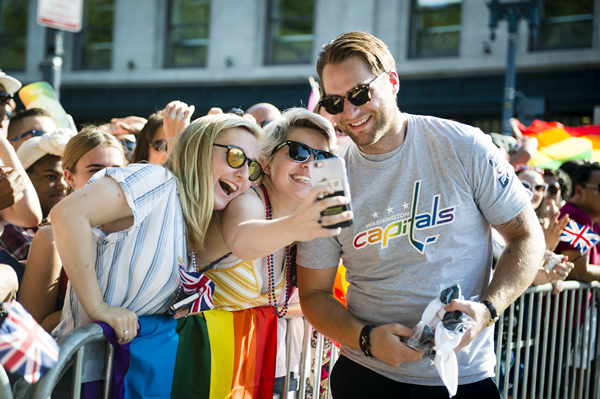 Washington Capitals goaltender Braden Holtby says he is "respectfully declining" to join his teammates on their visit to the White House on Monday in honor of the team's Stanley Cup championship.
"It's one of those things that we have to think about, but with me, I've got to stay true to my values, and I'm going respectfully decline the offer," Holtby, who is an avid LGBTQ ally and advocate, told reporters on Friday. "My family and myself, we believe in a world where humans are treated with respect regardless of your stature, what you're born into. You're asked to choose what side you're on, and I think it's pretty clear what side I'm on."
Capitals players were allowed to choose if they would attend the White House visit on Monday. Holtby is the second player to decline the invitation. Caps forward Brett Connolly will also not attend.
Holtby explained that he hopes everyone on the team can support each other's decision whether they choose to attend or not.
"In saying that, it's a tough situation for everyone to be in, to be forced to make a decision of that standing. You're a team and you want to stick together no matter what, so I hope everyone kind of blows it away and that we don't worry about who goes and who doesn't," Holtby says. "For me, it's just a personal thing. I believe in what I believe in, and in order to stick to those values, I think I have to do what I feel is right, but that doesn't make a difference on everyone else's decision."
The visit will include a meeting with President Donald Trump and a private tour of the White House.
#Caps goalie Braden Holtby talks with the media prior to tonight's game against the Minnesota Wild. #ALLCAPS #CapsWild pic.twitter.com/LPX7pQ2suG

— Washington Capitals (@Capitals) March 22, 2019