April 4, 2019 at 4:02 pm EDT | by Mariah Cooper
Calendar: April 5-11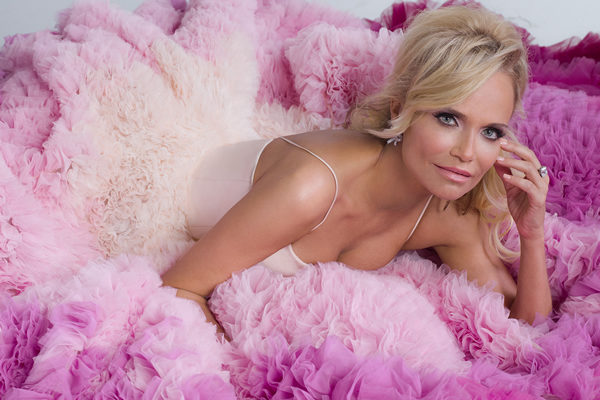 FRIDAY, April 5
Bisexual singer Amanda Palmer performs at the National Theatre tonight at 7:30 p.m. The co-founder of the Dresden Dolls will perform in support of her first solo album "There Will Be No Intermission." Tickets range from $39-54. For more information, visit thenationaldc.org.
Black Cat (1811 14th St., N.W.) hosts Church Night, a party/comedy act, tonight at 9 p.m. The event parodies the American church in a vein similar to "A Prairie Home Companion." Eddie Morison and Michele Sometimes will perform. Tickets are $12 in advance and $15 at the door. Attendees must be 21 and over. For more details, visit blackcatdc.com.
The Rehoboth Beach Film Society and CAMP Rehoboth present the third Delaware LGBT+ Cine-bration Film Festival at the Cinema Art Theater (17701 Dartmouth Dr., Lewes, Del.) today through April 7. "Snapshots" will be screened today at 4 p.m. The film tells the story of Rose who is visited by her daughter and granddaughter. The visit sparks her memory of when she met and fell in love with Louise. Monda Schwartz, Sharon Miken, David Stabilea and Cine-brations committee members will host the screening. "A Million Happy Nows" will be screened at 7 p.m. hosted by PFLAG. The film follows Lainey and Eva as they struggle to deal with Lainey's early onset Alzheimer's diagnosis. Admission is $10 per film. For more information, visit rehobothfilm.com.
Saturday, April 6
The D.C. Chamber Musicians present a Chamber Music Master Class at New York Avenue Presbyterian Church (1314 New York Ave., N.W.) today at 10 a.m. The program will include "Serenade for Winds Op. 44" by Antonin Dvorak, "String Quartet No. 2" by Aleksandr Borodin, "Violin Viola Duet K. 424" by Wolfgang Amadeus Mozart and "Clarinet Quintet Op. 115" by Johannes Brahms. Refreshments will be served. Admission is free. Donations will be accepted to benefit the D.C. Concert Orchestra Society. Seating is open but RSVP is recommended. Visit dccos.org/public-events for more details.
Emmanuel Lutheran Church (2589 Chain Bridge Rd., Vienna, Va.) hosts "Keyboard Flourishes," a free concert, today at 4 p.m. Emmanuel's Director of Music Ministries Robert Morehead will play the piano and organ accompanied by his brother James Morehead, director of the Chicago Gay Men's Chorus, on piano. The Morehead brothers will perform Brahms, Mozart, Gershwin, Joe Utterback and more. Refreshments and a reception will follow. Free admission. For more details, visit elcvienna.org.
FYM Productions hosts the largest Depeche Mode dance party on the East Coast at Black Cat (1811 14th St., N.W.) tonight at 9 p.m. DJ Steve EP, DJ Missguided and DJ Killa K will spin Depeche Mode tracks. Tickets are $12 in advance and $15 at the door. For more details, visit blackcatdc.com.
Bent, a new LGBTQ dance party, is at 9:30 Club (815 V St., N.W.) tonight at 11:30 p.m. DJ Tezrah, Sippi, Lemz, Bratworst, Too Free, Jacq Hill, DJ Abby, Diyanna Monet and JJ202 will perform. HellBent will spin tracks in the backbar. Tickets are $15. Sidebent, a pre-party, will be at Satellite Room (2047 9th St., N.W.) at 10 p.m. with music by DJ MadScience. For more information, visit 930.com.
The D.C. Eagle (3701 Benning Rd., N.E.) hosts Daddy, a dance party, tonight from 8 p.m.-4 a.m. DJ Strike Walton Stone and DJ Dean Douglas Sullivan will play music for the night. Tickets are $12. For more details, visit dceagle.com.
D.C.'s Different Drummers' Capitol Pride Symphonic Band hosts Pride in Concert at the Church of the Epiphany (1317 G St., N.W.) tonight at 7 p.m. The concert will honor the 50th anniversary of the Stonewall Riots. The concert will include compositions that are each inspired by the colors of the Pride flag. General admission tickets are $25. Student/senior tickets are $15. For more information, visit facebook.com/dcs.different.drummers.
The GenOUT Chorus, Potomac Fever and Rock Creek Singers join together for the Small Ensemble Extravaganza at the Theater of the Arts at the University of D.C. (4200 Connecticut Ave., N.W.) tonight at 8 p.m. The ensembles will perform "Africa," "Don't Stop Me Now," "I Was Here," "Jolene," "Take On Me," "Not Over You," "Go the Distance" and "Imagine." Adult tickets are $39. Senior tickets are $35. Young professionals tickets (25 and under) are $20. For more details, visit gmcw.org.
"Triptych (Eyes of One on Another)," a multimedia work depicting the obscenity trial of late gay photographer Robert Mapplethorpe, will be performed tonight at 8 p.m. at the Kennedy Center (2700 F St., N.W.). No ticket information was available as of Blade press time because of a technical glitch on the center's website. Check back at kennedy-center.org for details for this one-night-only performance.  
Sunday, April 7
Victory Fund hosts its sold-out National Champagne Brunch at the JW Marriott (1331 Pennsylvania Ave., N.W.) today from 11 a.m.-3 p.m. Mayor Pete Buttigieg and Sen. Tammy Duckworth will be the featured guests. Names are still being accepted for the wait list if additional seats open up. For more details, visit victoryfund.org.
Monday, April 8
Tony- and Emmy-winning actress and singer Kristin Chenoweth performs at the Music Center at Strathmore (5301 Tuckerman Ln., North Bethesda, Md.) tonight at 8 p.m. Tickets range from $68-158. For more details, visit strathmore.org.
Tuesday, April 9
Republic (6939 Laurel Ave., Takoma Park, Md.) hosts Alegre Happy Hour, an LGBT happy hour, this evening from 5-7 p.m. For more information, visit republictakoma.com.
Wednesday, April 10
The National Association of Gay & Lesbian Real Estate Professionals LGBT Housing Policy Summit is at Human Rights Campaign (1640 Rhode Island Ave., N.W.) today and Thursday. The summit offers NAGLREP members and guests the opportunity to write legislation in support of NAGLREP's call-to-action. Speakers include Sen. Tim Kaine, Jillian Lenson from the U.S. Department of Housing and Urban Development, Shannon McGahn from the National Association of Realtors and more. The welcome reception is tonight from 6-8 p.m. Tomorrow there will be summit panels from 8:45 a.m.-12:30 p.m., a keynote luncheon from 12:30-1:30 p.m., a visit to Capitol Hill from 1:45-4:30 p.m. and networking at the W Hotel Rooftop from 4:30-5:30 p.m. Tickets for NAGLREP members are $149. Tickets for non-NAGLREP members are $199. For more information, visit naglrep.com/events/housing-policy-summit.
Big Gay Book Group meets at Trio Restaurant/Bistro (1537 17th St., N.W.) to discuss "All This I Will Give You" by Dolores Redondo. Newcomers welcome. For more details, visit biggaybookgroup.com or email [email protected].
Thursday, April 11
The Committee of Government Operations holds a budget hearing for the Office of LGBTQ Affairs in Room 500 of the Wilson Building (1350 Pennsylvania Ave., N.W.) today from 10 a.m.-3 p.m. Community members can speak with Councilmember Brandon Todd about the budgetary needs of the LGBT community. The Office of Latino Affairs will be first followed by the Office of LGBTQ Affairs. For more details, search "LGBTQ Affairs Budget Hearing" on Facebook.
Pretty Boi Drag presents #OpenKingNight at D.C. Comedy Loft and Bier Baron Tavern (1523 22nd St., N.W.) tonight at 8 p.m. This drag king open mic is open to both new and seasoned kings. Tickets are $10 in advance and $15 at the door. The show will be ASL interpreted. For more information, visit prettyboidrag.com.
"Light in the Water" screens at AMC Georgetown (3111 K St., N.W.) tonight at 7:30 p.m. The documentary follows the story of the West Hollywood Aquatics team from their founding in 1982, through the AIDS crisis, up until present day. After the screening, there will be a Q&A with Director Lis Bartlett and members of D.C. Aquatics. Tickets are $14. For more details, visit teamdc.org/events.